Road Trip from Dallas to Lake of the Ozarks
The road trip from Dallas to the Lake of the Ozarks will take you through the beautiful scenery of Midwest and through many captivating states as you travel from Texas to Missouri. On your way, hike through peaceful forests, swim under cascading waterfalls and explore fascinating caverns.
The road trip from Dallas to the Lake of the Ozarks will take you 10 hours and 30 minutes to complete. Along the 660-mile drive, you will see Forth Worth, Wichita Falls, Oklahoma City, Branson, Lake Hamilton and Ozark St. Francis National Forest.
Keep reading to discover the best routes, many beautiful attractions to visit on the journey to the Lake of the Ozarks, as well as our stop suggestions for stopovers and the best time to visit.
How far is Lake of the Ozarks from Dallas, and how long will the road trip take?
Comparison of road trip routes between Dallas and Lake of the Ozarks

| Route | Distance | Driving Time |
| --- | --- | --- |
| Western Route | 660 miles | 10 hours 30 minutes |
| Eastern Route | 710 miles | 12 hours 30 minutes |
For those looking for a more direct route, the Western Route is for you. This route will take you 10 hours and 30 minutes to complete. You will cross 660 miles as you travel through the Midwest.
The Eastern Route is the longer route; it will take you 12 hours and 30 minutes to complete. This route is 710 miles long, taking you through museum-filled cities and beautiful natural scenery.
Since the road trip requires a lot of driving, we recommend taking 2 to 3 days to complete this trip. This will allow you plenty of time to immerse yourself in the scenic Midwest.
Best road trip route from Dallas to Lake of the Ozarks
Both the Western Route and the Eastern Route are fantastic options, and the best option will depend on what you'd like to see and how fast you'd like to reach your destination.
Explore the rich cowboy history of Fort Worth and Oklahoma City on the Western Route and check out the rich cultural heritage of this part of America. Complete with southern charm and Midwest sensibilities, this route explores the vast expanses of Oklahoma leading you to beautiful Missouri.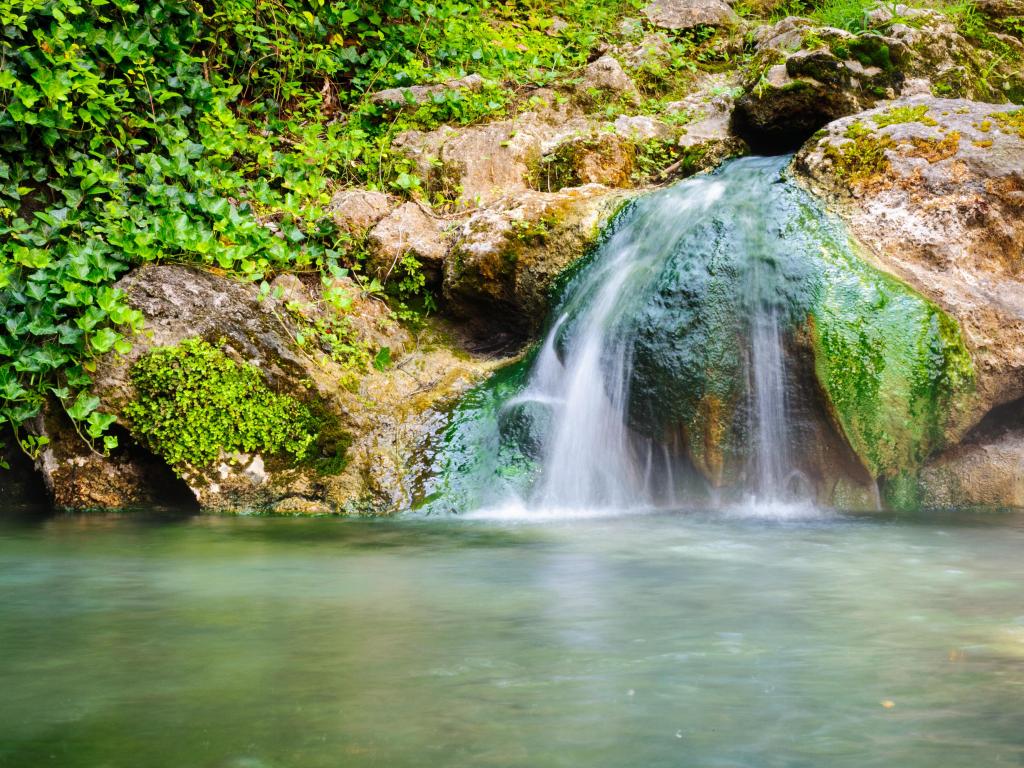 The Eastern Route travels through Northern Texas and onto Arkansas, discovering the beautiful lakes and forests of the state, before driving through to Missouri, home to museum-filled cities and beautiful natural scenery.
See cascading waterfalls, explore deep caves and dense forests, and relax in natural hot springs on this beautiful state-crossing route.
The Western Route
To start, leave Dallas by driving on Interstate 30 (I-30) to Fort Worth. Fort Worth is a fascinating city to visit which is known for its historic connection to the Wild West.
After stopping, follow US-287 to Wichita Falls. This town has a long history as a cattle and oil town but also is known for its art and culture scene.
To continue, drive on the interstate until you reach Oklahoma City. This is a great place to visit as Oklahoma City has plenty of fun entertainment you can partake in.
Head to Tulsa, which offers a great mix of both Native American and African American cultures, whilst also blending southern charm. After stopping here, continue to reach the Lake of the Ozarks.
The Eastern Route
Head out of Dallas on I-30. Keep driving until you reach the interesting city of Texarkana. This city sits on the state line between Arkansas and Texas. After this, rejoin the interstate towards Hot Springs in Arkansas.
While you are here, visit the Hot Springs National Park and relax in this natural wonder and then continue on I-30 to Little Rock. As the capital of Arkansas, this cute city sits on the Arkansas River. It is full of natural beauty and interesting history.
Next up, head on the interstate to Mountain Home. This unique town is surrounded by lakes making it the perfect place for water activities.
After Mountain Home, head west towards US-65. You will then drive north to Branson, Missouri. A wonderful family vacation destination, Branson is full of natural beauty, outdoor activities and family attractions. After visiting Branson, head north of US-65 to the Lake of the Ozarks.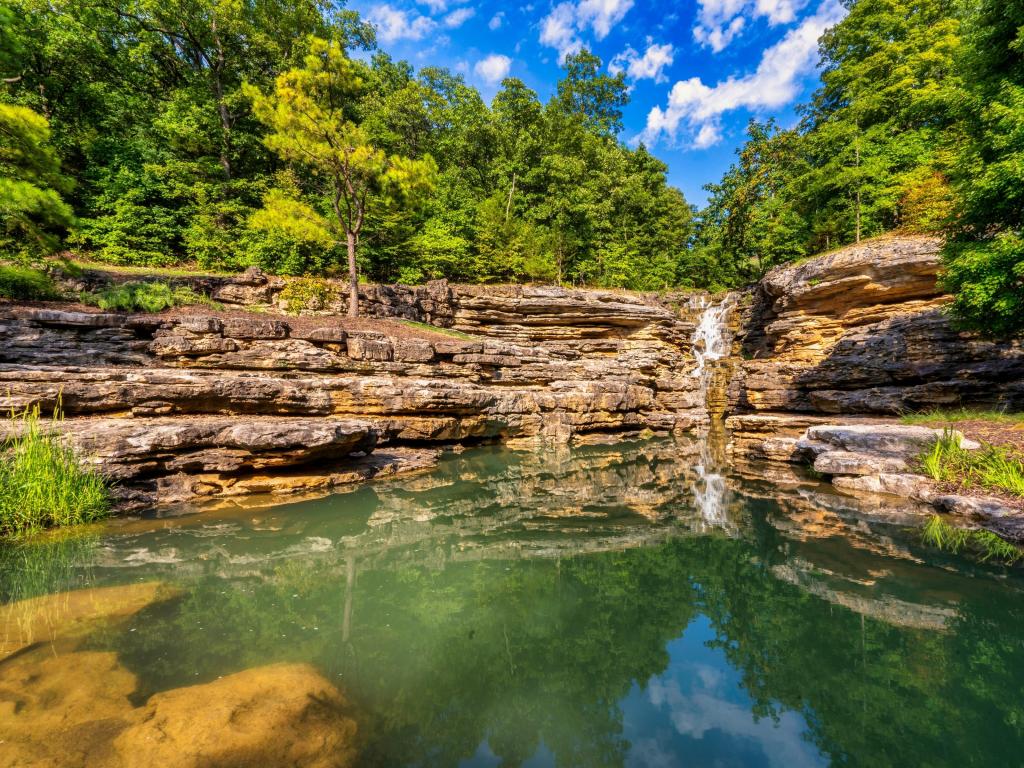 Best places to stop between Dallas and Lake of the Ozarks
While driving from Dallas to Lake of the Ozarks, there are many fun cities and natural landscapes to visit. To help you decide, we have included our recommendations for where to stop overnight.
A western-themed overnight stop in Oklahoma City
While travelling on the Western Route, we recommend taking an overnight stop in Oklahoma City about 3 hours and 10 minutes into the road trip. This is a fantastic city to learn about the cowboy and Native American cultures with a wealth of museums and monuments.
While in Oklahoma City, we recommend paying a visit to the National Cowboy & Western Heritage Museum. This museum celebrates the proud Western roots of Oklahoma City by bringing the American Western saga to life.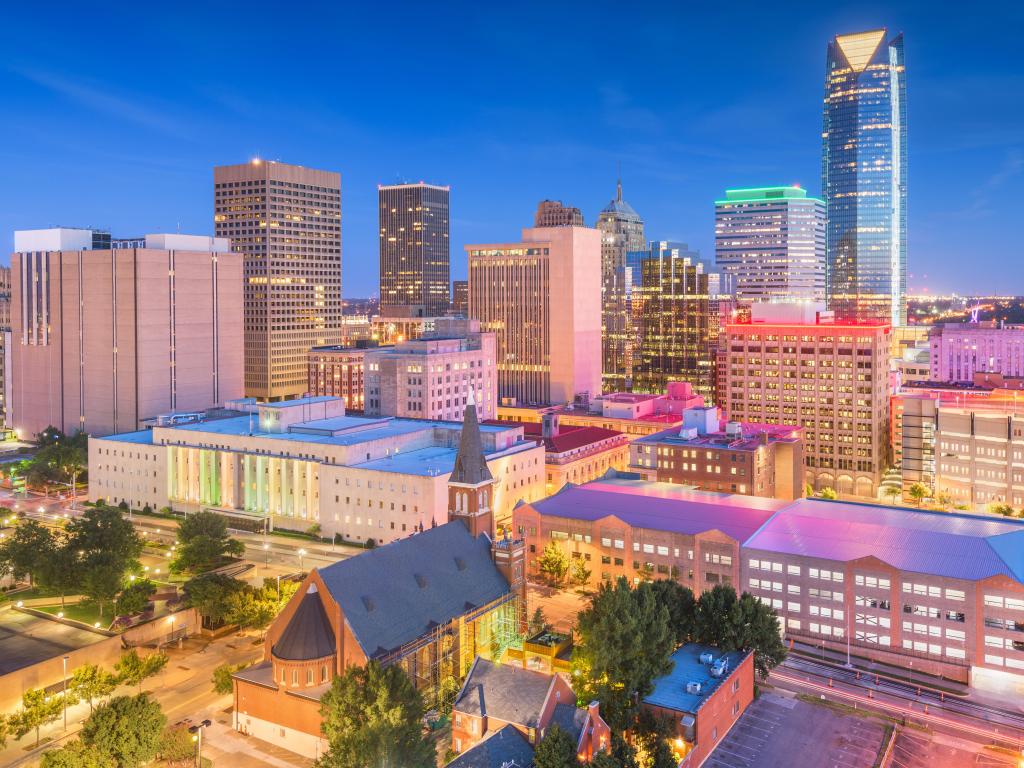 Oklahoma City Museum of Art is also worth a visit. Located in the vibrant downtown area, this museum immerses guests in bold colors, modern sculptures, impressive collections of Dale Chihuly glass pieces, and 19th-century European art.
A great green space is the Myriad Botanical Gardens. A green and peaceful haven amidst the bustling city, this vast space is home to tranquil streams, live performance areas, and the stunning Crystal Bridge Tropical Conservatory which is complete with cascading waterfalls, and towering palms.
During your visit to Oklahoma City, we recommend staying at the Omni Oklahoma City Hotel. Here, you can set yourself up perfectly for the next leg of your road trip with a refreshing dip in the outdoor swimming pool, or with a relaxing spa treatment. Unwind in the hot tub and enjoy delicious meals in the on-site restaurants.
This hotel is in the perfect location. Myriad Botanical Gardens and the Oklahoma City Museum of Art are only a stone's throw away, as is the Bricktown Entertainment district. The National Cowboy & Western Heritage Museum is also located in the vicinity of the hotel.
A beautiful overnight stop in Branson
Located on the Eastern Route, Branson falls 2 hours from Lake of the Ozarks. Situated close to beautiful Table Rock Lake, Branson is conveniently located close to the destination and is surrounded by beautiful nature and fantastic cultural entertainment.
While in Branson, visit the Titanic Museum. Discover the stories of those that travelled on the infamous ship and learn about the voyage that has fascinated the world in this interactive museum.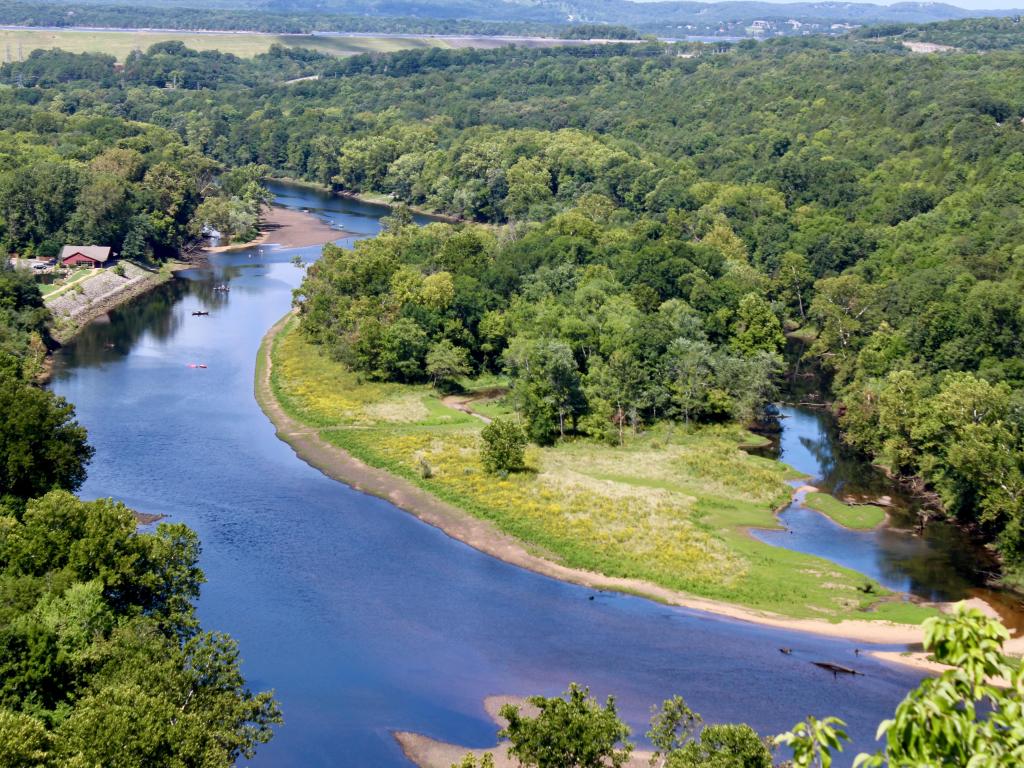 You can also visit Dolly Parton's Stampede Dinner Attraction. Located on the famous 76 Boulevard, experience the extraordinary live show featuring 37 incredible horses and riders.
At the Hollywood Wax Museum, you can get up close and personal with some of Hollywood's most revered celebrities in this fantastic Branson attraction. Get your photo taken alongside Charlie Chaplin, Lady Gaga, Marilyn Monroe, and Elvis Presley.
While visiting Branson, stay at the Chateau on the Lake Resort Spa and Convention Center. In this stunning hotel, you can relax and refresh after a long road trip in this beautiful hotel, located on the banks of the scenic Table Rock Lake, another of Branson's wonderful attractions.
Take a refreshing dip in the hotel pool, unwind in the hot tub, and relax with a massage and body treatment. The comfortable hotel is styled with French furnishing, and the rooms offer spectacular mountain or lake views.
Where to stay when you reach Lake of the Ozarks
When you arrive at the Lake of the Ozarks, we recommend staying at the fabulous Camden on the Lake Resort. Featuring an on-site yacht club and its own marina, there is nowhere more luxurious to take the perfect break on the scenic banks of Lake Ozark.
This amazing hotel features a swim-up bar, where you can enjoy your favorite cocktail in the water, and a hot tub for the ultimate relaxation. If you are feeling more adventurous, you can also try windsurfing and water skiing as these options are provided by the hotel.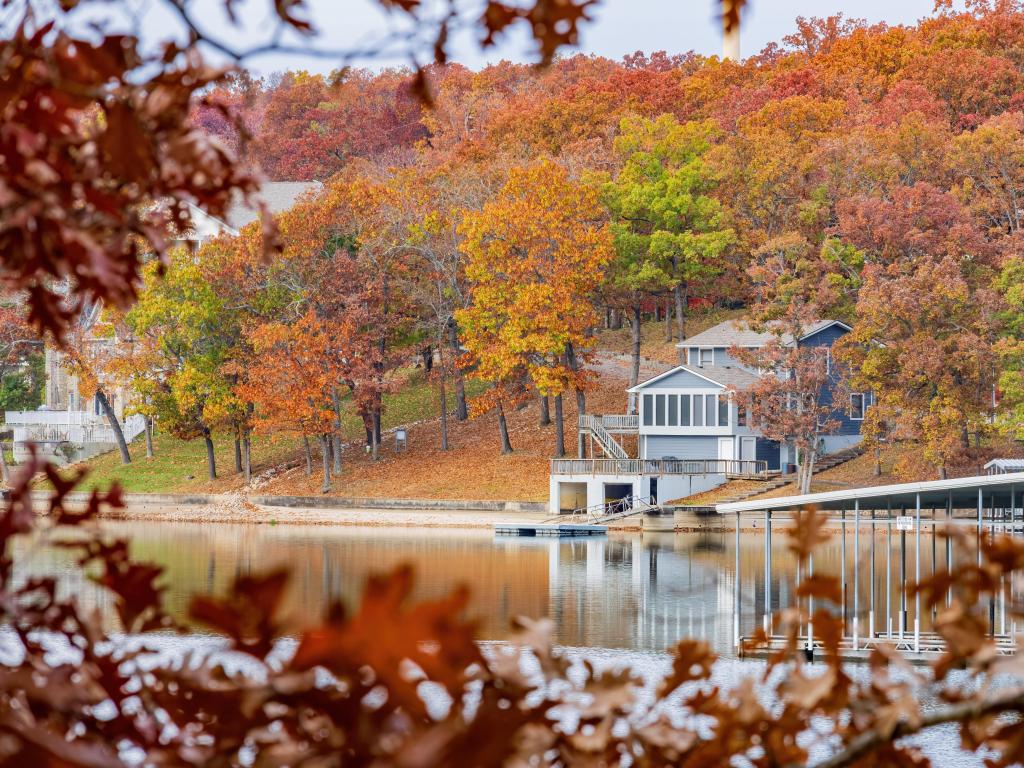 Osage Beach and Lake of the Ozarks State Park are a short distance away from the resort, but if you fancy a staycation, there is seasonal live entertainment, and you will be able to enjoy concerts on the property.
Things to see on a road trip from Dallas to Lake of the Ozarks
No matter which route you choose, the road trip from Dallas to Lake of the Ozarks is full of fun cities and national forests. Immerse yourself in both city life and nature.
The Western Route
Fort Worth - Discover the wealth of Cowboy history and culture in Fort Worth. With deep roots in cattle ranching history, Fort Worth was an important trading post for Cowboys and is now a bustling center for art institutions and rodeos.
Wichita Falls - A bustling hive of arts and culture, Wichita Falls is home to two acclaimed theater troupes, as well as a beautiful city park boasting the city's namesake waterfalls. Set in beautiful Lucy Park and nestled in a bend of the Wichita River, these man-made falls offer a beautiful tranquil escape in the Texas city.
Wichita Mountains National Wildlife Refuge - Home to American bison, white-tailed deer, North American river otters, and Rocky Mountain elk, this wildlife refuge spans 60,000 acres of prairie, ancient granite mountains, and freshwater lakes.
Oklahoma City - Experience cowboy culture, party and shop in Oklahoma City's revamped downtown district, and unwind in the peaceful Myriad Botanical Gardens.
Tulsa - Once an oil capital of the world, Tulsa is now a vibrant display of Native American and African American culture and history, as well as a blend of Midwestern and Southern charm known and loved throughout Oklahoma.
Grand Falls, Joplin - Visit the scenic waterfalls located in Joplin, MO. Water cascades off a 163 ft-wide ledge forming creek pools perfect for swimming and fishing.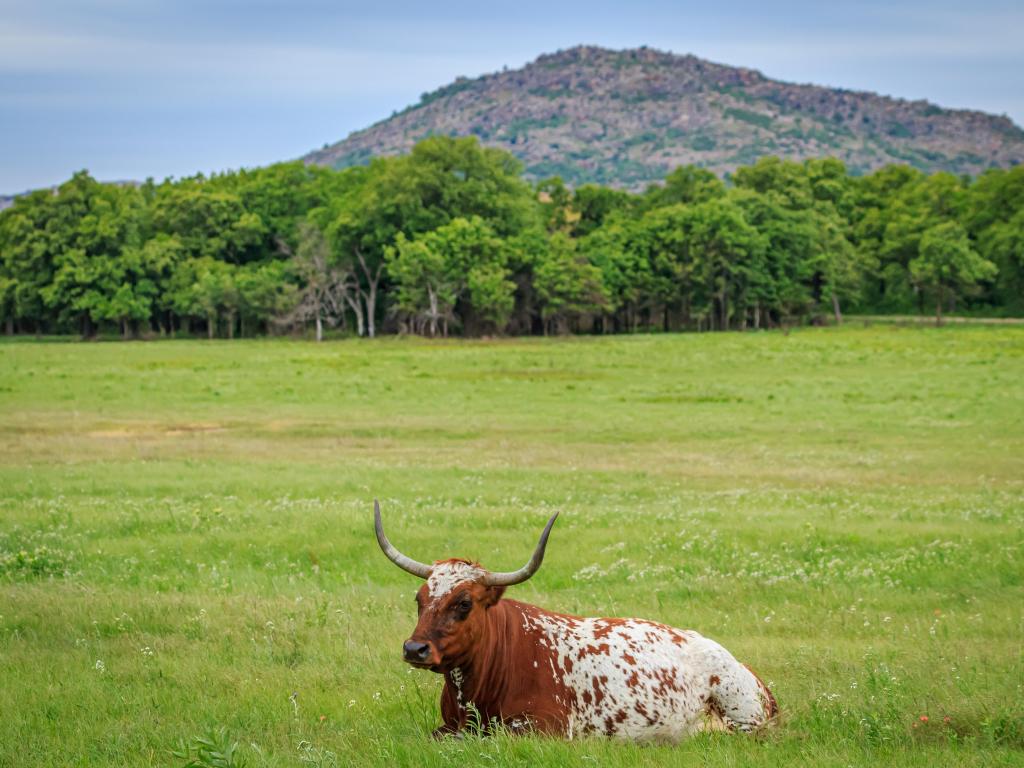 The Eastern Route
Cooper Lake State Park - Come here for breathtaking sunsets and stunning natural scenery. Picnic underneath towering oak trees, swim at the lovely beach and explore the many hiking trails that surround the lake.
Hopkins County Museum and Heritage Park-Sulphur Springs - Marvel at beautiful regency architecture and furnishings at this beautifully maintained country house and estate. The museum collections boast impressive Civil War memorabilia, folk art, and Paleolithic fossils.
Texarkana - Spanning the Texas and Arkansas border as two twin cities, Texarkana is best known for its iconic courthouse and post office building. Visit the intriguing 19th-century Ace of Clubs House to see the building shaped like a playing-card club.
Iron Mountain Trail - Explore some of the state's best mountain biking trails, situated on the south shore of DeGray Lake. Ride sloping trails on the hilly lakeside shores and try to master the strenuous climbs of Skyline Drive.
DeGray Lake State Park - Enjoy beautiful lake views, swimming, and picnicking, as well as the chance to see wild eagles nesting in the surrounding forest.
Lake Hamilton - Check out one of Arkansas' most popular lakes. Come here for fantastic swimming, fishing, and wildlife viewing.
Hot Springs - Tucked away in the Ouachita Mountains, Hot Springs is most known for its namesake thermal springs, mostly found in the Hot Springs National Park. Visit the famous Bathhouse Row to relax in one of the many hot springs.
Little Rock - Set on the banks of the Arkansas River, the state's capital city is thriving with farmer's markets, restaurants, museums, and landmarks including the William J. Clinton Presidential Library and Museum.
Ozark St. Francis National Forest - Hike through 1.2 million acres of lush forests, with crystal clear mountain streams and some of America's most scenic views. There are stunning scenic drives for those who left their hiking boots at home.
Mountain Home - Located in the Ozark Mountain foothills, this area of natural beauty is home to supreme fishing, water sports, shopping, and dining.
Lost Canyon Cave and Nature Trail - Take self-guided golf-cart tours along the scenic trail. See the dramatic waterfall, the centerpiece of the four-story cave complete with a cave bar!
Branson - Located close to Table Rock Lake, Branson offers visitors incredible cultural experiences, from the many theaters in the theater district to Dolly Parton's Stampede, and the Hollywood Wax Museum.
Both routes
Springfield - Known as the birthplace of the iconic route 66, visit the many museums that this city has to offer. From family-friendly aquariums and wildlife museums to battlefield museums, and the Missouri Sports Hall of Fame, there is plenty to do in Springfield.
Mark Twain National Forest - Take a detour to visit the beautiful national forest, spanning 1.5 million acres of pristine natural environments. Named after the Missouri native author, this forest offers mountain hikes and scenic rivers and lakes for fishing and water sports.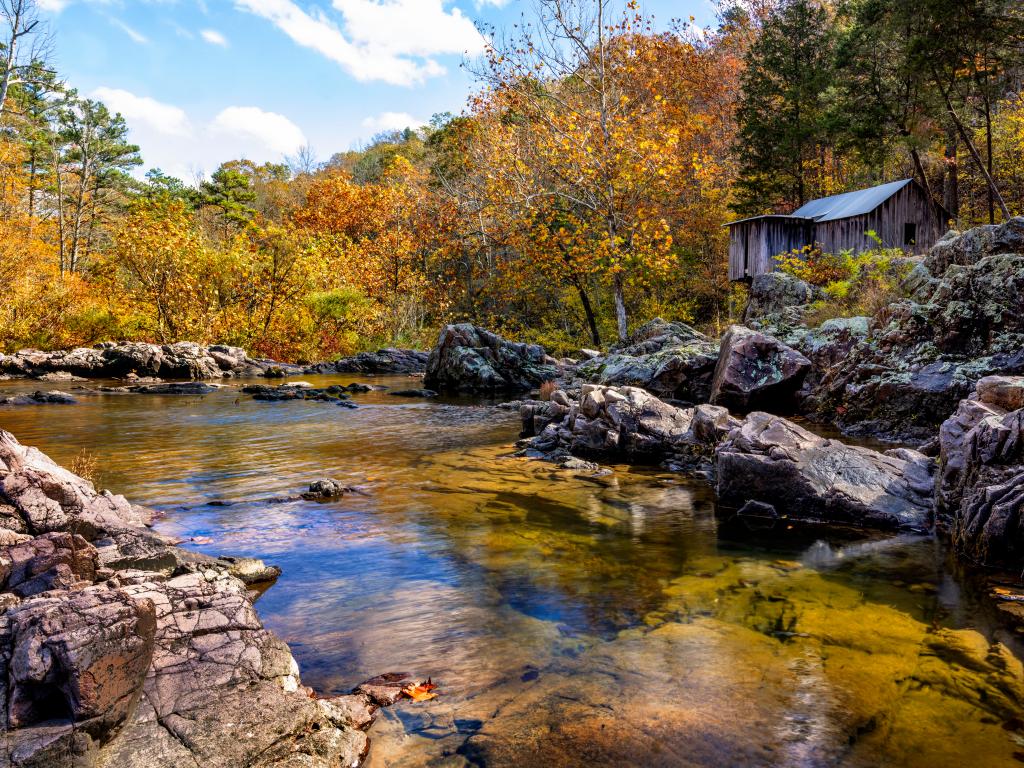 Best time to go on a road trip from Dallas to Lake of the Ozarks
Lake of the Ozarks is an outdoor enthusiast's dream, so it is best visited in the warmer parts of the year. May through September are the best months to visit, with temperatures averaging between 65 degrees and 80 degrees Fahrenheit.
Summers in the Ozarks are comfortably warm, enjoying high temperatures and moderate rainfall making it perfect for enjoying the outdoor activities the area has to offer. July and August are the busiest for tourism, so attractions will be crowded and hotels more expensive.
Winter weather in the Ozarks can be too cold for some attractions, however, the cold weather is perfect for hiking, biking, and fishing. The average temperature sits between 40 and 48 degrees.
Fall is the quietest time of year to visit because of the windy and humid weather. The temperatures can land anywhere between 52 and 82 degrees Fahrenheit, and there is more rainfall at this time of year.
However, on dry days the colors are spectacular and having the place to yourself can result in a very unique trip. Spring enjoys moderate temperatures of around 60-70 degrees making it a fantastic time to visit and beat the summer crowds.
At the end of summer each year, the Lake of the Ozarks hosts a powerboat race called 'The Shootout'. This is the biggest race of the year at the lake and attracts visitors and competitors from miles around.