Road Trip from Dallas to New Orleans
If you're a fan of great music and delicious local cuisine, then a road trip from Dallas to New Orleans is most definitely not one to be missed. And even if you prefer scenic open landscapes to city living, this journey has plenty to offer. So buckle up and hit the open road for a great southern journey you'll remember for years to come.
The 530-mile road trip from Dallas to New Orleans is an 8 hour drive. Highlights en route include Shreveport, Lafayette, Baton Rouge, Vermilionville and Natchitoches as well as Avery Island, Acadian Village and Melrose Plantation.
Read on to know about how to make this road trip a journey you'll never forget with our recommended stops, places to visit, and activities to try.
How far is New Orleans from Dallas and how long will the road trip take?
There are several routes to take for your road trip from Dallas to New Orleans. One less common route, via the I-10, will take you on a detour to Houston, Texas, to reach New Orleans.
As well as being less direct, you will find that this route has more traffic and less small, scenic stops en route.
Luckily, the fastest route from Dallas to New Orleans is also the more scenic route. This eight hour drive - through 526 miles of lush forests in Texas, to the vast farmlands of Louisiana - involves traveling on two main interstates: the I-20 and the I-49.
This way offers the best views and adventures for your road trip from Dallas to New Orleans.
Best road trip route from Dallas to New Orleans
The best road trip route from Dallas to New Orleans is the faster and more scenic route along I-20 and I-49.
This route also offers potential for many adventures, sights, and activities for all types of road trippers. It is a fantastic way to experience the outdoors and the road, stop for tasty, local food, and listen to great music on your own or with your family and friends.
Flying from Dallas to New Orleans may be the fastest way to reach your destination, but it takes away the opportunity of exploring the many sights and adventures along the way.
Road trip route from Dallas to New Orleans
To begin your adventure, get on the I-30 East, then onto I-20 East from Dallas. To your right are tall, coniferous forests known as the Piney Woods, a critically endangered ecoregion home to various fauna and flora.
Along the I-20, you can explore Tyler State Park and East Texas Gators or visit the Spellman Museum of Forney History and the East Texas Oil Museum. Stay on the I-20 until you cross the Louisiana border.
Once you reach Shreveport, Louisiana, you may detour to Red River National Wildlife Refuge, Lake Bistineau State Park, and R. W. Norton Art Gallery for some rest, relaxation, and fun. Otherwise, merge onto the I-49 and continue along your road trip.
Off the I-49 are tall, oak trees nestled in vast plantations. Magnolia plantation, Kent plantation, and Louisiana State Arboretum State Preservation Area are some of the must-see stops until you reach Lafayette, Louisiana.
Lafayette is known as the center of Louisiana Creole culture, and is a wonderful place to stop over before you continue to New Orleans.
If you decide to stop off at Lafayette, be sure to visit Vermilionville, Lake Martin Rookery, and Acadian Village to experience culture and history in this Cajun and Creole Country.
From Lafayette, merge onto I-10 to continue the last part of your road trip. Parallel to the interstate is rivers and bayous full of flora and fauna. You may also stop for a swamp tour, a beer at The Chimes, and a trip to the past in the Historic Michabelle Inn. Otherwise, continue along to New Orleans.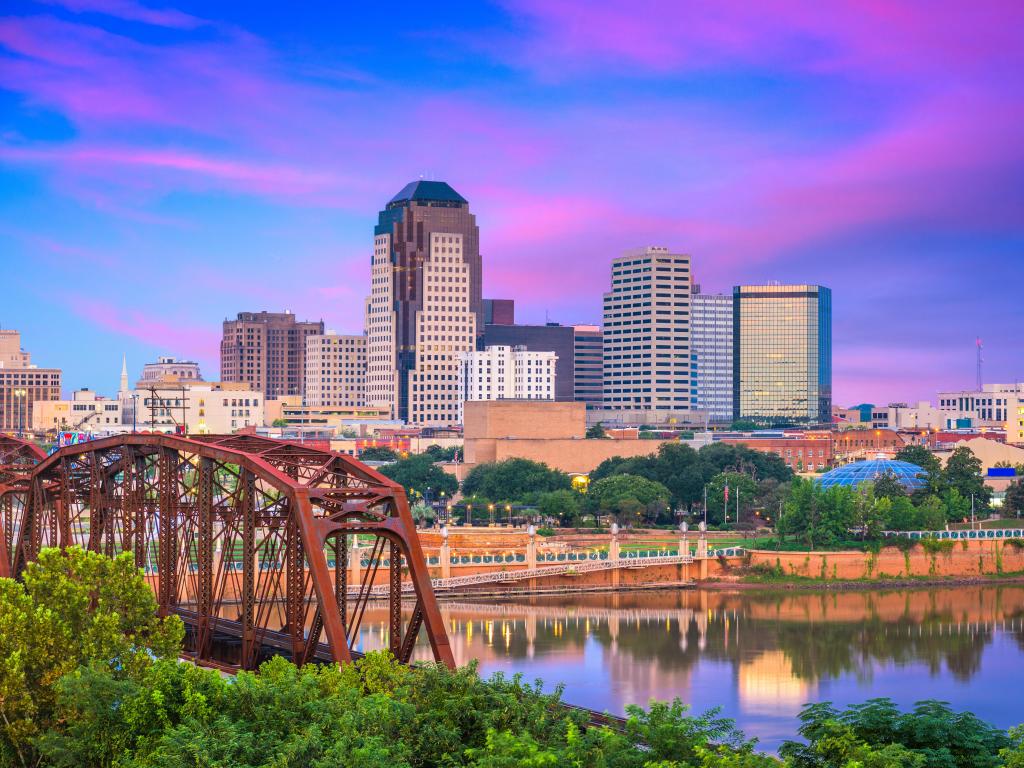 Best places to stop between Dallas and New Orleans
A road trip from Dallas to New Orleans can take less than a day, but where is the fun and adventure in that? If your time allows, we recommend extending your trip to a few days - or even a week - to fully enjoy what the road has for you.
A minimum of two stops will make sure that you are fully rested for the drive - and for the endless adventures you'll experience on this road trip. It also allows you to see more sights and do more activities along the way. Here are our recommended stops for your road trip from Dallas to New Orleans.
Spend the night in Natchitoches
Known as the oldest settlement in the Louisiana Purchase, Natchitoches is the first overnight stop you'll need on your road trip from Dallas to New Orleans. This city is a must-visit for anyone passing through the I-49.
This original French colony in Louisiana is the perfect stop for a dose of culture and good food on your journey. Shop at Kaffie-Frederick General Mercantile Store - Louisiana's oldest general store or stroll along the Historic Shopping District and discover unique store finds and items for you and your friends.
You'll also enjoy the mix of French and Spanish architecture in Natchitoches along the National Historic Landmark District. Explore the historic plantations in Cane River National Heritage Area and learn about how people live in the past. And don't you dare leave the place without tasting the tasty and famous Natchitoches meat pie!
Be charmed and rejuvenated in Chateau Saint-Denis. This historic hotel boasts luxury and comfort, transporting you back to a bygone era. It is also a stone's throw away from Natchitoches' top attractions, so you'll have both convenience and comfort covered.
Take a break in Lafayette
Your road trip from Dallas to New Orleans will not be complete without a stop by Lafayette's historic center. Famous for being the Acadian center – the Cajun area in Louisiana, Lafayette offers many exciting adventures and trips through time for all its visitors.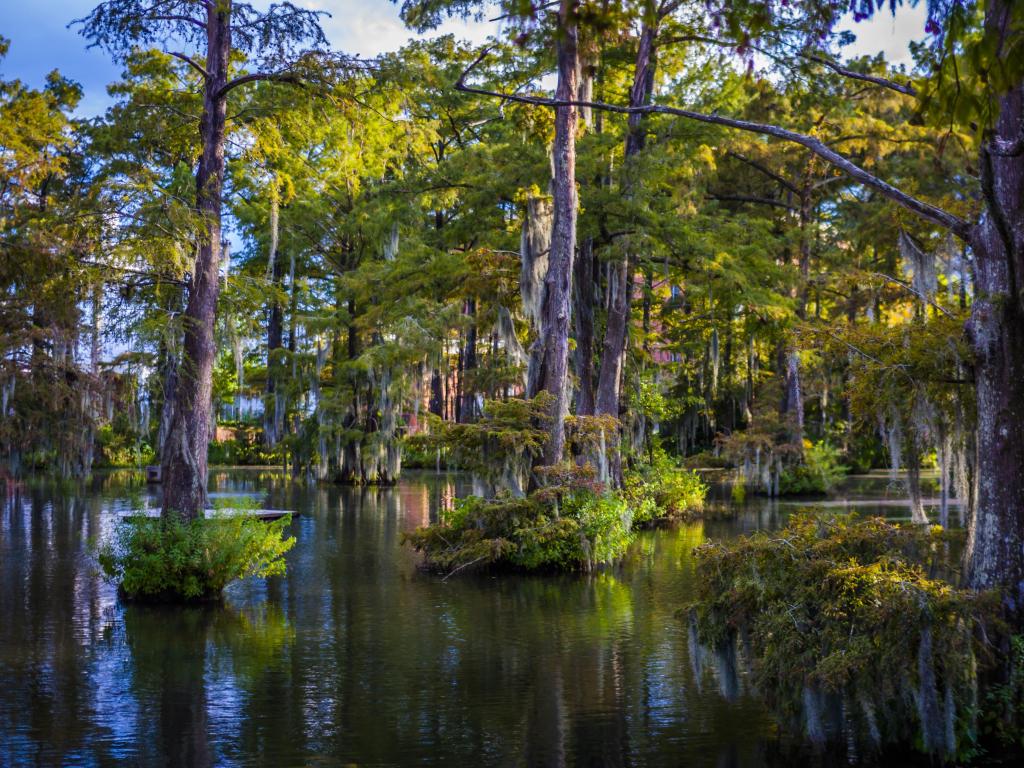 Tour Vermilionville, the 23-acre Acadian village, to experience life in the 18th century and to discover what homes and arts are like in the past. You may also take a trip in Lake Martin and find different avian creatures and cypress trees – wonders of nature in the swamp.
You'll also enjoy exploring the bayou community in the Acadian Village, which boasts authentic Cajun homes and recreated period buildings. And if you want more, you can detour to Avery Island and discover where the famous Tabasco sauce is made and how it is done.
For a good night's sleep, stay at Home2 Suites by Hilton Parc Lafayette and begin the last leg of your trip well-rested and rejuvenated. This luxurious hotel has plenty of space for you to get out and savor in the warmth of the sun and fresh air.
They also offer a hearty breakfast to all their clients. And if you want to enjoy authentic Cajun food, restaurants and shopping districts are within walking distance to the hotel.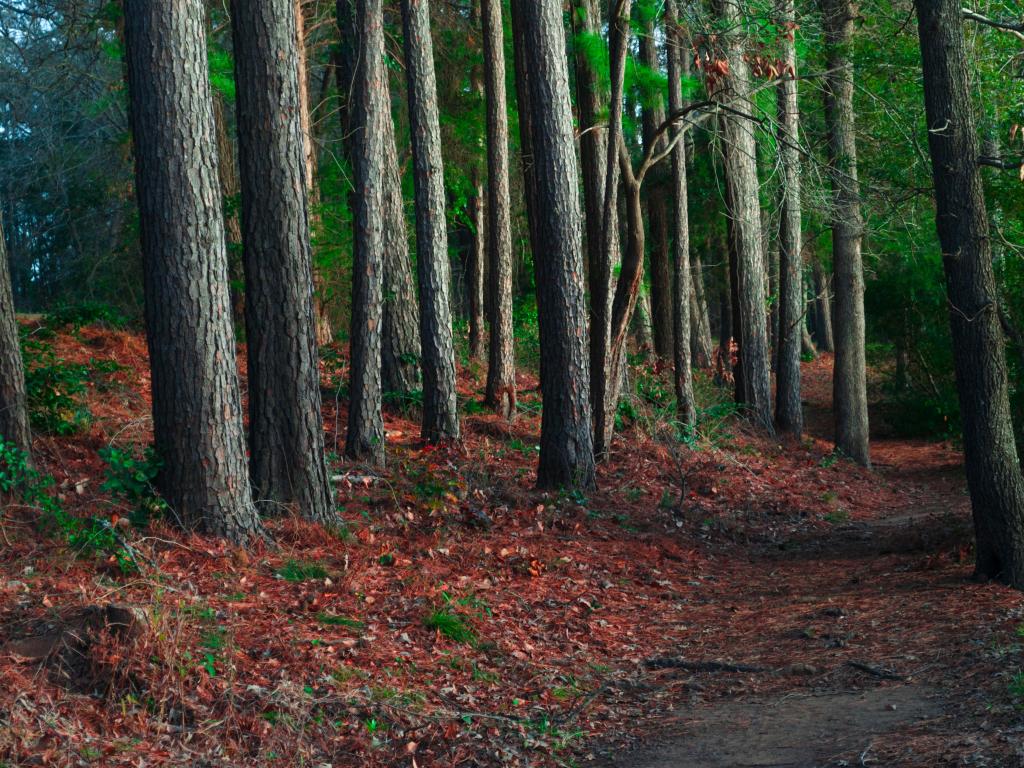 Things to see on a road trip from Dallas to New Orleans
This eight-hour road trip from Dallas to New Orleans may be relatively short (by our standards!), but there are many adventures and fun that await you at every turn. Here we'll share with you the best places to see and stop during this exciting journey.
Spellman Museum of Forney History – tour time and learn about the early settlers up to the World War II
East Texas Gators and Wildlife Park – feed and pet a variety of wild animals from giraffes to baboons and alligators
Red River National Wildlife Refuge – explore nature in this vast refuge center and fish, hunt, or take a hike in this wildlife refuge
Lake Bistineau State Park – discover serenity and relax near Lake Bistineau or hike and bike in its trails
R. W. Norton Art Gallery – the largest museum in Shreveport, known for its vast collection of artworks that spans about four millennia
Louisiana State Arboretum State Preservation Area – a 600-acre nature preserve known for its ancient Louisiana trees and native plants
Natchitoches – a historical city in Louisiana, famous for its architecture, culture, and charm and perfect for exploring the past, shopping in old stores, and dining in authentic
Oakland, Magnolia, and Melrose Plantations – found in the Cane River Creole National Historical Park, must-visit for its historical charm and story
Vermilionville – glimpse the past in this 23-acre Acadian village and learn about history in this living history museum
Lake Martin Rookery – a broad and shallow lake full of different avian and aquatic life and a haven for birdwatchers
Acadian Village – a small 19th-century Cajun bayou community, boasting genuine Cajun homes and recreated period buildings
Avery Island – a salt dome, famous for being the source of the Tabasco Sauce; tour the Tabasco Brand Factory and museum or explore the jungle gardens and bird city
USS Kidd Veterans Memorial & Museum – a floating museum docked in Baton Rouge, which is a ship that served in World War II and the Korean War
These places are just some of the places to visit on your trip. If you have time, you can detour Vicksburg, and even to Memphis, before heading on to New Orleans. The more time you have, the more places you can explore to really make the most of your road trip from Dallas to New Orleans.
Best time to go on a road trip from Dallas to New Orleans
The road trip from Dallas to New Orleans can be done at any time of the year. You will find that the vast majority of the must-see places and stops are open year-round. But the best time of year for this journey, overall, is from spring to fall.
Many road trippers will want to time their visit to New Orleans to coincide with the famous festival of Mardi Gras, which falls in the springtime. Bear in mind, however, that seasonal popularity means more tourists, and higher prices as a result. Make sure you plan your trip well in advance to avoid disappointment and sky-high prices.
In terms of weather, spring and fall offer the best conditions on the road and for the adventures you will be having along the way - with daytime highs averaging at a warm 28 degree Fahrenheit, even in April.
There will also be a lesser probability of harsh weather if you travel in the springtime, helping to ensure your safety on this road trip. Summer is another great season, but you may need to crank up your air conditioning units so that you'll stay cool and comfortable on your trip.
If you must make your road trip in winter, always remember to check the weather and road closures ahead of time. Heavy snow may impede your journey and make some roads impassable.