Road Trip from Dallas to New York
If you are looking for an adventure of epic proportions, then this road trip from iconic Dallas to the world-famous city of New York is jam-packed with stunning scenery, amazing attractions and beautiful mountains, which will guarantee to satisfy even the most curious traveler.
The 1,550-mile trip from Dallas to New York takes around 24 hours to drive. Key stops include Memphis, Nashville, Jackson, Washington DC and Philadelphia as well as Great Smoky Mountains National Park, Ouachita National Forest and Blue Ridge Parkway.
To help make the most of this incredible journey, we've set out the best routes to take, the places to stop overnight, our favorite things to see along the way and the best time of year to make the trip from Dallas to New York.
How far is New York from Dallas and how long will the road trip take?
Comparison of road trip routes between Dallas and New York

| Route | Distance | Driving Time |
| --- | --- | --- |
| The Direct Route | 1,550 miles | 23 hours 30 minutes |
| The Scenic Route | 1,700 miles | 28 hours |
There are several ways to drive from Dallas to New York, but we would recommend following one of our two suggested routes, depending on your preference for attractions along the way.
The quickest of the two options spans a distance of 1,550 miles and will take a minimum of 23 hours and 30 minutes to drive without stopping. This Direct Route will take you through Tennessee and Virginia, before passing through Philadelphia and into New York.
An alternative and slightly longer option will take you on an incredibly scenic route alongside the Blue Ridge Parkway and covers a distance of 1,700 miles, taking closer to 28 hours to complete.
Given the length of this epic drive, you'll need at least four to five days to comfortably get to New York, though ideally you would spend a few extra days to really make the most of the amazing views, cities and attractions you will pass.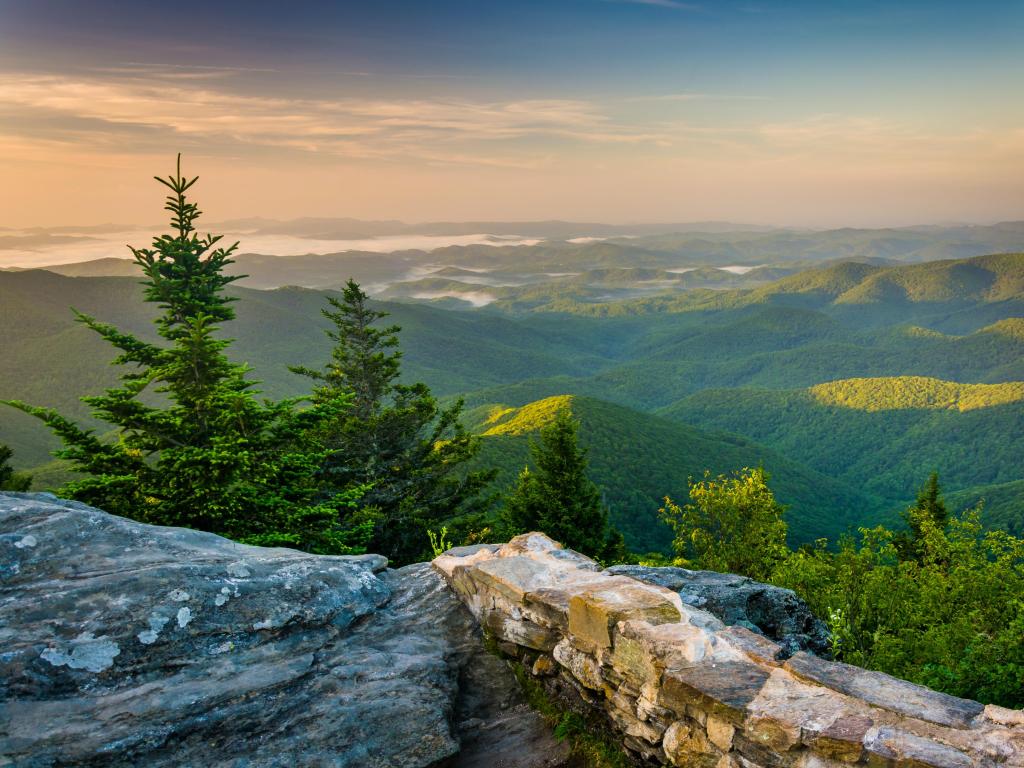 Best road trip route from Dallas to New York
There's no particular best route from Dallas to New York, it really does depend on which cities you would like to visit and how long you have to complete this exciting adventure.
If time is somewhat limited, our Direct Route is a great option. Despite being the quickest of the two, it doesn't shy away from bustling cities and stunning views. You'll have the joy of discovering Memphis and Nashville, as well as driving alongside some beautiful national parks.
For arguably better views between Dallas and New York, The Scenic Route still offers great cities such as Jackson and Atlanta, as well offering grand mountain views, eccentric arts, fascinating and historical towns.
You'll also get the chance to drive on the epic Blue Ridge Parkway and visit the Great Rocky Mountains National Park - both of which are iconic. You will be driving further and for longer, but the extra miles will pay off.
How to drive from Dallas to New York
The map above shows our suggestions for the best road trip routes between Dallas and New York. Keep reading for detailed descriptions of both routes, where to stay on either, and the best things to do on the way.
The Direct Route
The Direct and fairly straightforward route to New York begins in Dallas on Interstate 30 which you will follow east out of the city and head towards Sulphur Springs and Mt Pleasant. You could make a quick stop to visit Pittsburg or continue on I-30 east.
Just before arriving at Little Rock in Arkansas, make a short detour to visit Ouachita National Forest for stunning mountain and forest views. Afterwards follow I-30 until you reach Interstate 440 and then merge with Interstate 40, still heading east.
You'll pass through a couple of smaller towns before arriving at the incredible rock 'n' roll city of Memphis. This is a great place for an overnight stop if you'd like to explore more of the great culture and music influences of this Tennessee city.
The next stretch of I-40 will take you only a short drive to Nashville, another iconic city famed for its music and great culture. After leaving, you'll stay on I-40 heading east all the way to Knoxville.
From here you'll be close to the beautiful Great Smoky Mountains National Park and Cherokee National Forest. Unless you are really tight on time, these are great places to visit for beautiful scenery and great hikes.
Back on I-40, you'll take Exit 421 to join Interstate 81 north, passing several more towns. At Harrisonburg you'll be driving alongside the stunning Shenandoah National Park, stop here for epic views and a chance to stretch your legs.
At this point, you could add an optional detour to Washington DC by taking Exit 300 to merge onto Interstate 66 east. If you opt for this detour, you could then continue to Baltimore and onwards to your destination or rejoin I-81 and continue north.
Back on I-81 you'll drive alongside Michaux State Forest and Tuscarora State Forest before crossing the river at Harrisburg. At Exit 89 join Interstate 78 east.
Follow the interstate around the outskirts of Allentown in Pennsylvania and consider a quick visit to Great Swamp National Wildlife Refuge before driving the rest of the way to New York.
The Scenic Route
Our Scenic and longer of the two routes will see you leave Dallas on Interstate 30 east, before following Interstate 20 through several towns before arriving at Shreveport.
Continue on the same interstate all the way to Jackson in Mississippi. This is a great city to stop at while exploring nearby Bienville National Forest, and if you have the time, De Soto National Forest which lies further south.
You'll leave the city by taking Exit 96A to Interstate 55 before continuing on US-23 north through Meridian, Livingston and Bessemer. From here, take I-459 north to the outskirts of Birmingham and merge with Interstate 20 east.
A short drive on this interstate will take you alongside Talladega National Forest, before arriving at Atlanta in Georgia. Leave the city on I-85 and merge with I-985 north, before continuing on US-23. This next section of your drive will be amongst the most scenic.
Follow US-23 north, following signs for the Great Smoky Mountains to US-74 east in Haywood County, passing Chattahoochee-Oconee National Forests and Nantahala National Forest, as well as the Great Smoky Mountains National Park and Cherokee National Forest.
Take I-40 east and Interstate 240 to Asheville where you will join the Blue Ridge Parkway and enjoy some of the most stunning roadside views over Black Mountain and Pisgah National Forest.
Continue on the Parkway until turning left onto US-221 North to Blowing Rock, one of our absolute favorite places to stop for breathtaking views. Continue following the Blue Ridge Parkway and US-221 through several more towns before joining I-81 north.
Follow this interstate through several towns, passing Shenandoah National Park at Harrisonburg. The rest of your journey will continue like the Direct Route, following I-81 north before switching to I-78 east all the way to Manhattan, New York.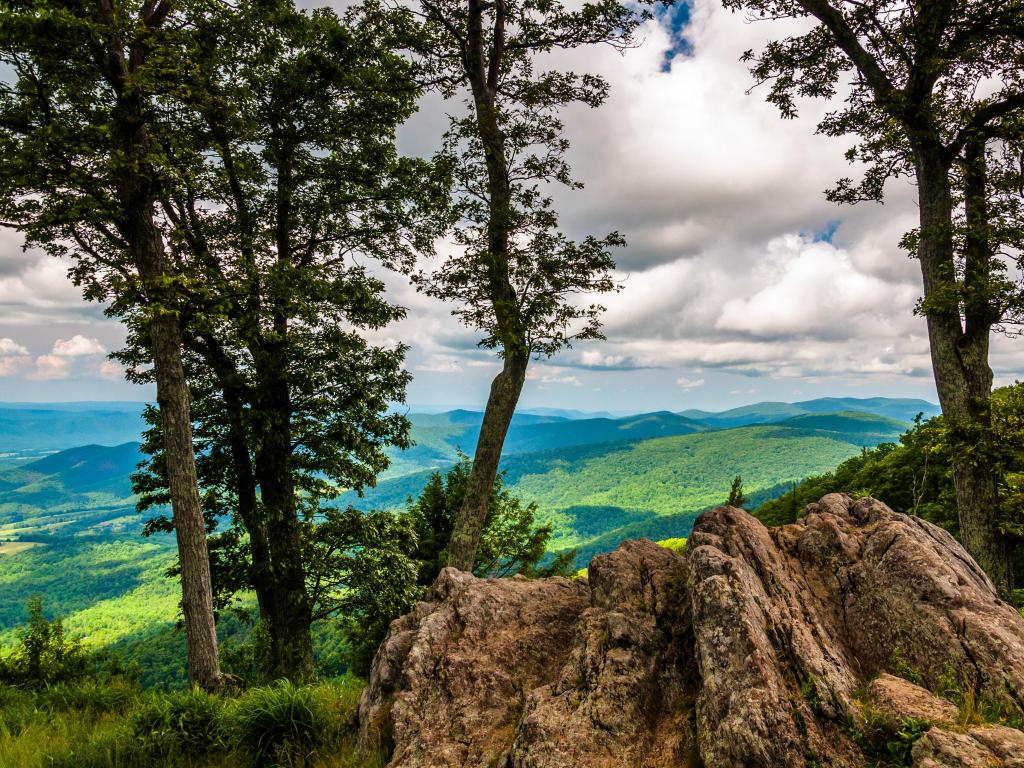 Best places to stop between Dallas and New York
The road trip from Dallas to New York spans a decent distance and therefore you'll definitely want to include a couple of stops on your journey to ensure you're well rested enough to make the most of the stunning scenery en route.
There are several great cities and towns you can stop at along the way, depending on which route you take. Of all the spectacular hotels, these are some of our favorites:
Enjoy great music in Memphis
Located under 7 hours from Dallas, the famed city of Memphis will make a great early stop on the Direct Route. Around a third of your way to New York, this city is well-known for its music culture and great food and has plenty of local attractions to keep you entertained.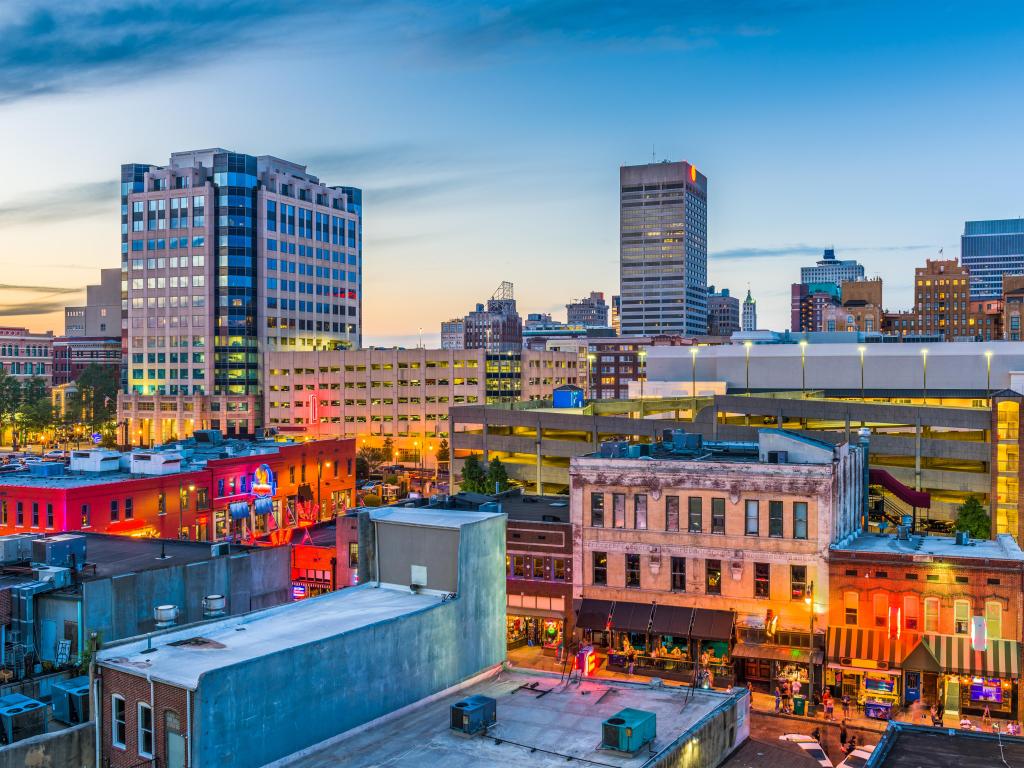 Found on the Mississippi River, Memphis is known as the birthplace of several musical genres such as blues, soul and rock 'n' roll. It also offers historical tours to Sun Records, where Elvis Presley and Johnny Cash started their music careers.
To really make the most of your stay, consider staying a night or two at the Big Cypress Lodge. This rustic 5-star retreat offers an incredible view of the great Mississippi River and features private parking as well as fantastic terraces.
Located just a short walk from Orpheum Theater, you'll be guaranteed a luxurious stay in this city with two onsite restaurants, a fabulous bar and stylish, rustic rooms. If that's not enough, it even showcases a 13-lane bowling alley.
Walk over to Beale Street to experience the blues or sample the culturally diverse food on offer in this city's many restaurants. There's also Memphis Zoo and the National Civil Rights Museum to explore. For an escape from the city, you can also walk around its Botanical Gardens.
Enjoy stunning views at Blowing Rock
If you've opted to follow the Scenic Route, then a memorable and iconic place to stop is along the Blue Ridge Parkway at Blowing Rock. This village in western North Carolina is about two-thirds of your way to New York and would make a great second overnight stop option.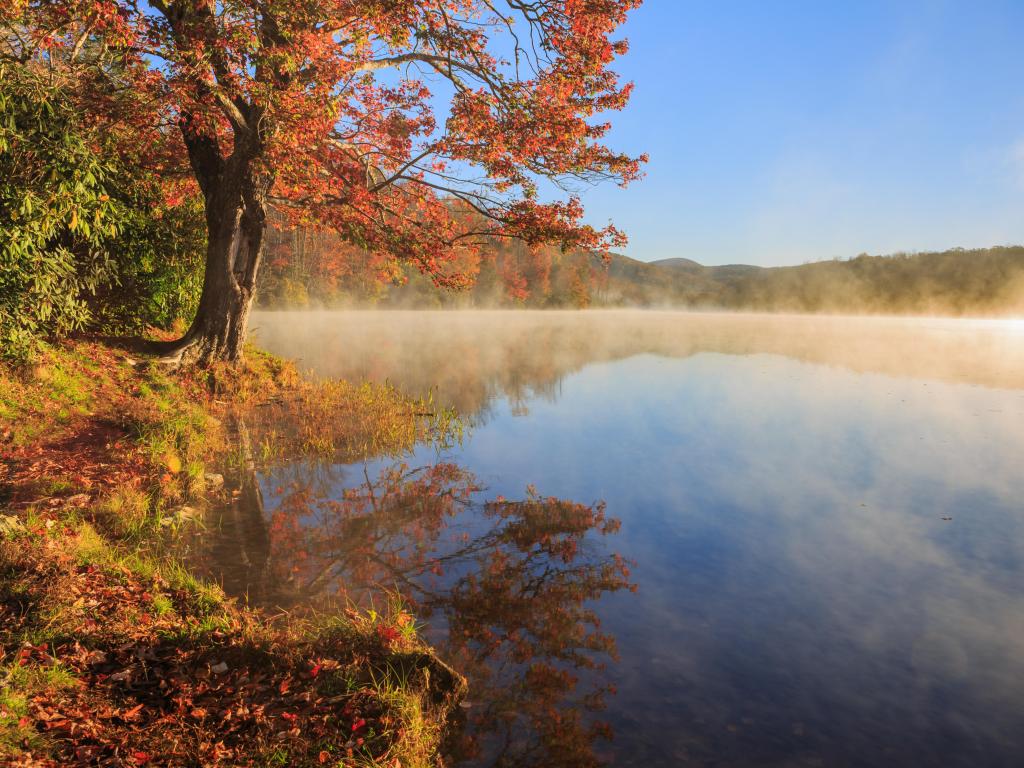 Named after The Blowing Rock, a formation with sweeping views of peaks, forests and the Johns River Gorge, this lesser-known village is sure to impress with its Blowing Rock Art & History Museum featuring regional artwork and the nearby Moses H. Cone Memorial Park.
For those looking for more nature walks, there's a great trail from Annie Cannon Gardens which leads to Glen Burney and Glen Marie waterfalls. It's also a popular destination for those looking to ski on the nearby Appalachian Ski Mountain.
Being a small village as opposed to a big city, you'll find fewer choices for accommodation. That said, there are some really excellent resorts in the area and Chetola Resort at Blowing Rock is one of the best.
This idyllic hotel is less than a mile from the center of Bowling Rock and features an indoor pool, an onsite restaurant and bar, a shared lounge and is surrounded by beautiful gardens.
After a long day hiking or skiing in the nearby mountains, the hotel's hot tub is a welcome relief, ensuring you'll have a great rest before embarking on the rest of your journey.
Stop at the heart of New York
Arriving in the city after driving on the long and exciting road from Dallas, you will definitely be in need of a great hotel to base your exploration of the Big Apple. For a stop at the very heart of New York, a great option is the Margaritaville Resort Times Square.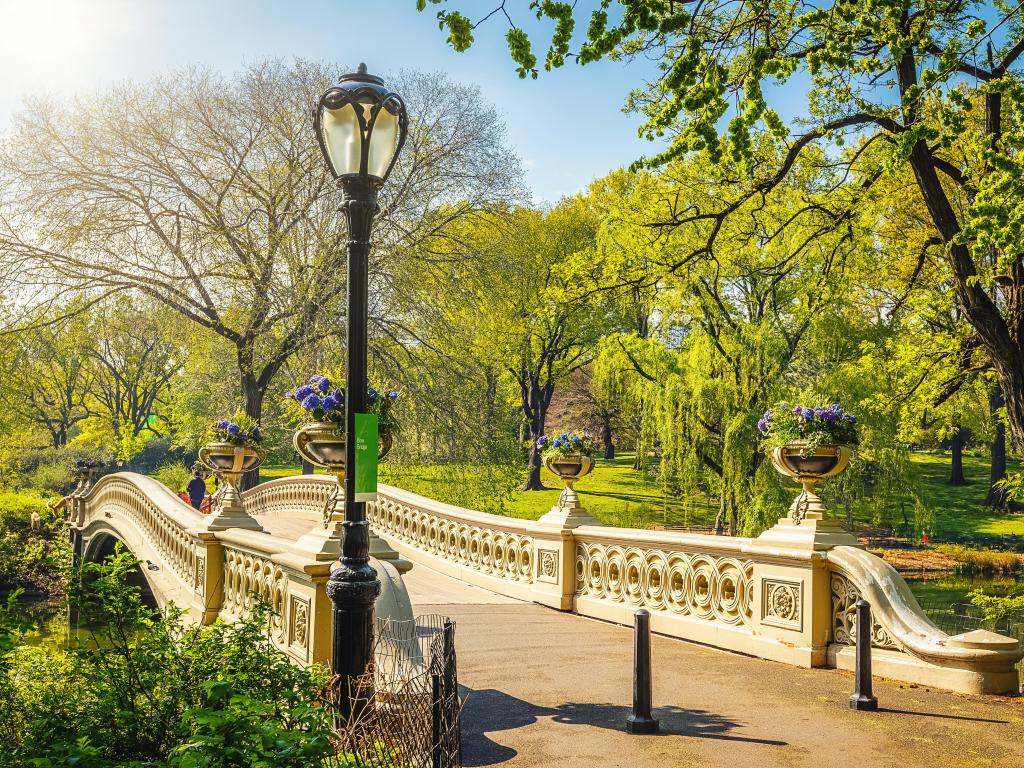 This incredible 4-star hotel is ideally situated to explore the city with comfort and style. After exploring your surroundings at Times Square, you'll just be a short walk from some of the city's best shops, including Macy's, as well as its beautiful Bryant Park.
Explore New York's skyscrapers and famous buildings, shop in its exclusive shops or watch a show or two on Broadway, before taking in the amazing museums and art galleries. Finally, don't forget to take a stroll around the stunning Central Park.
After a tiring day of sightseeing, the Margaritaville Resort awaits. Take a dip in its outdoor swimming pool or enjoy a fine meal at the onsite restaurant, enjoy a drink or two before retiring to your room and admiring the enviable view of New York's skyline.
Things to see on a road trip from Dallas to New York
This epic road trip from Dallas to New York offers so many adventures and stunning sights along the way. Planning this long road trip can be overwhelming, but don't worry, we've listed some of the must-see stops that'll you want to see en route: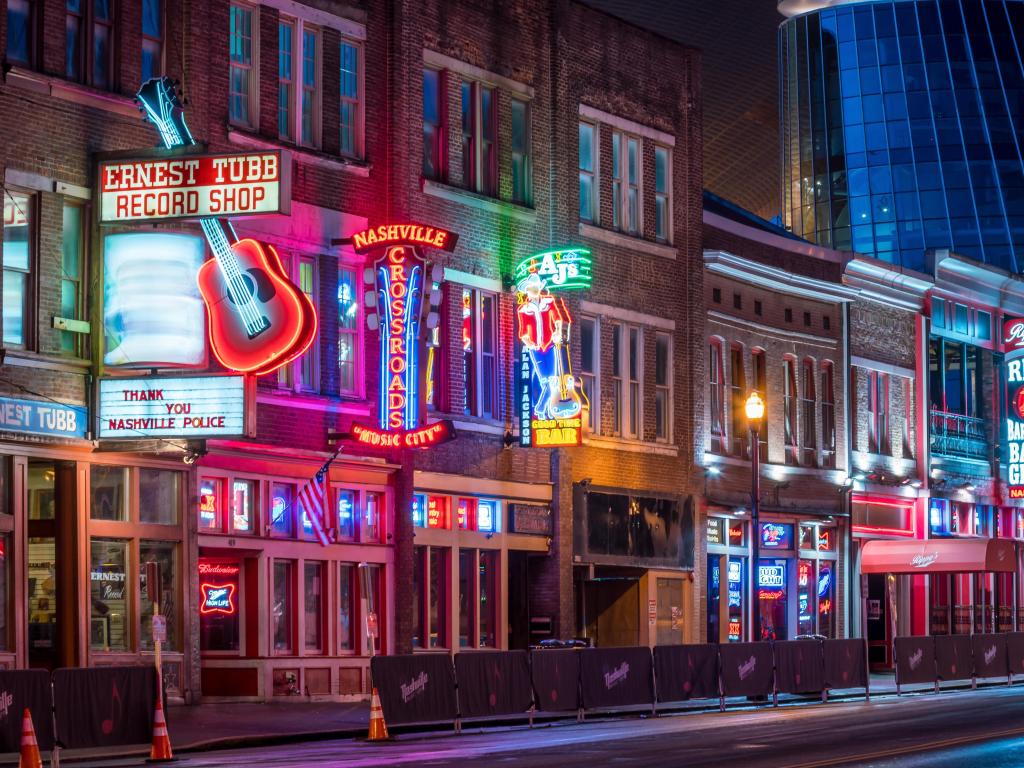 Direct Route
Ouachita National Forest - Located in both Arkansas and Oklahoma, this forest is home to rolling hills, pristine lakes and a vast array of adventures at every turn. Enjoy hiking or just a tranquil walk and picnic at this vast natural wonder.
Little Rock, Arkansas - The capital of Arkansas, this city is home to the William J, Clinton Presidential Library and Museum as well as beautiful scenery and pretty walks.
Crater of Diamonds State Park – The only diamond-producing site that allows visitors to experience digging up for precious stones like amethysts and garnets.
Hot Springs, Arkansas – A great place to soak in warm waters after a long drive, this city is in the Ouachita Mountains and is known for its naturally heated springs.
Memphis, Tennessee - This city is found on the Mississippi River and is famous for its strains of blues, soul and rock 'n' roll that originated here. Walk the streets that were once walked by Jonny Cash, Elvis Presley and B.B. King.
Nashville, Tennessee - The capital of Tennessee is home to legendary music venues as well as the famous "Grande Ole Opry" state and radio show. Go celebrity spotting in this Music City, or explore its many museums, bars and fantastic nightlife.
Oak Ridge – Dubbed as the "atomic city," this small town in East Tennessee played a role in the development of the first nuclear arms in the country
Knoxville, Tennessee - Enjoy an afternoon shopping or eating out in this great city, there's also museums and galleries featuring regional art, textiles and Civil War artefacts.
Washington DC - An iconic city, Washington DC is a bit of a detour on this route but if you haven't visited before, it's definitely worth considering. As well as many neoclassical moments and buildings to visit, it is full of history, culture and beautiful places to stop.
Allentown, Pennsylvania - A great city if you're interested in history, Allentown features the Liberty Bell Museum, famous for its full-size replica of the iconic bell, as well as an art museum and several others.
Great Swamp National Wildlife Refuge - Located only 26 miles from New York, this natural oasis is an outstanding refuge for migrating waterfowl to stop, rest and feed.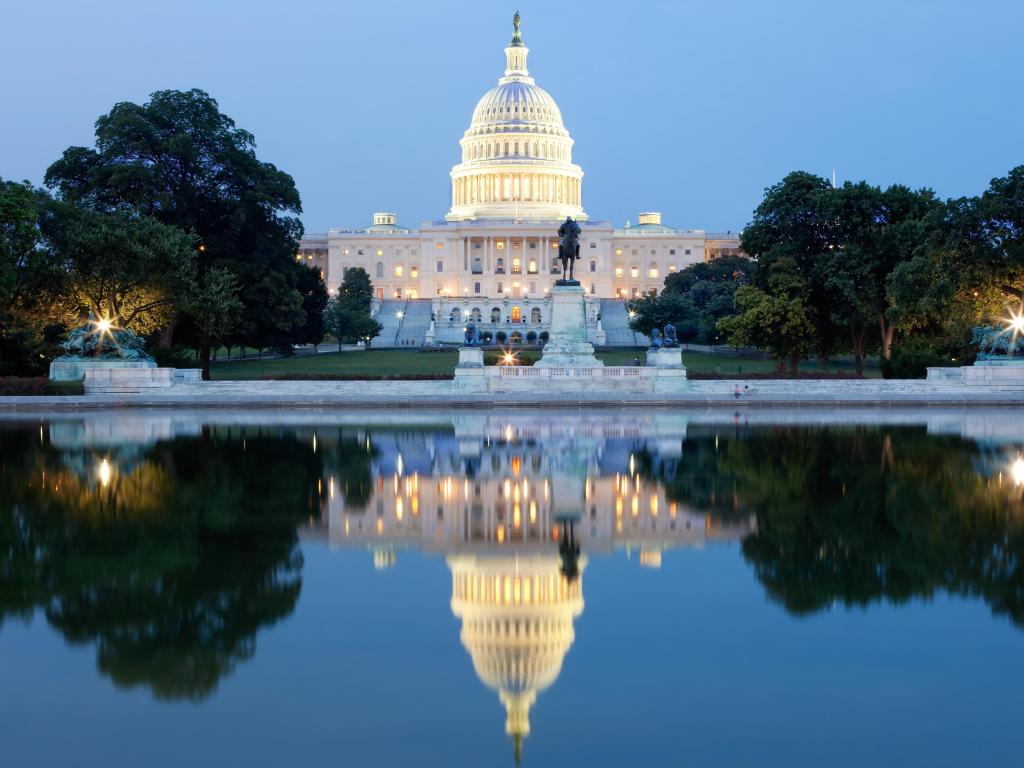 Scenic Route
Jackson, Mississippi - The Capital of Mississippi features the statewide Mississippi Freedom Trail which runs through the city, as well as a number of historical sites worth visiting and interesting museums.
Bienville National Forest - Located in the heart of Mississippi, this forest features 178,000 acres of public land where you can hunt, fish, hike and camp.
De Soto National Forest - Named after a 16th-century Spanish explorer, this forest features 518,587 acres of pine trees and is one of the most important protected areas for biological diversity. Enjoy great walks and discover beautiful lakes.
Atlanta, Georgia - This city played an important part in both the Civil War and the 1960s Civil Rights Movement, so this is a great stop if you love history. You can also visit the Martin Luther King Jr. National Historic Site in Atlanta.
Chattahoochee-Oconee National Forests - One of only two national forests in Georgia, this particular one offers stunning scenery, history and culture to explore.
Great Smoky Mountains National Park - Straddling the border between North Carolina and Tennessee, this sprawling landscape encompasses lush forests and stunning wildflowers that bloom year-round. There's also beautiful streams, rivers and waterfalls.
Cherokee National Forest - This forest is divided into northern and southern sections by the Great Smoky Mountains National Park. It's home to several campgrounds, over 700 miles of trails and seven whitewater rivers.
Asheville, North Carolina - Set against North Carolina's Blue Ridge Mountains, Asheville is known for its vibrant arts scene and historic architecture, as well as being a great base to explore the natural scenery that it surrounds.
Blue Ridge Parkway - This famous National Parkway is noted for its scenic beauty and runs for 469 miles, linking Shenandoah National Park to Great Smoky Mountains National Park.
Shenandoah National Park - Just 75 miles from Washington DC, this park is bursting with cascading waterfalls and spectacular vistas. Expect panoramic views and protected wilderness. You will need an Old Rag Day-Use Ticket if you are planning to visit the Old Rag Mountain. Please check the national park's website for details.
Chimney Rock State Park – Known for the Exclamation point, the peak if this 315-foot mountain formation with a walking trail and an elevator inside.
Longwood Gardens – Known for being one of the best gardens in the US, Longwood Gardens is found in Pennsylvania and are a must-see any time of the year.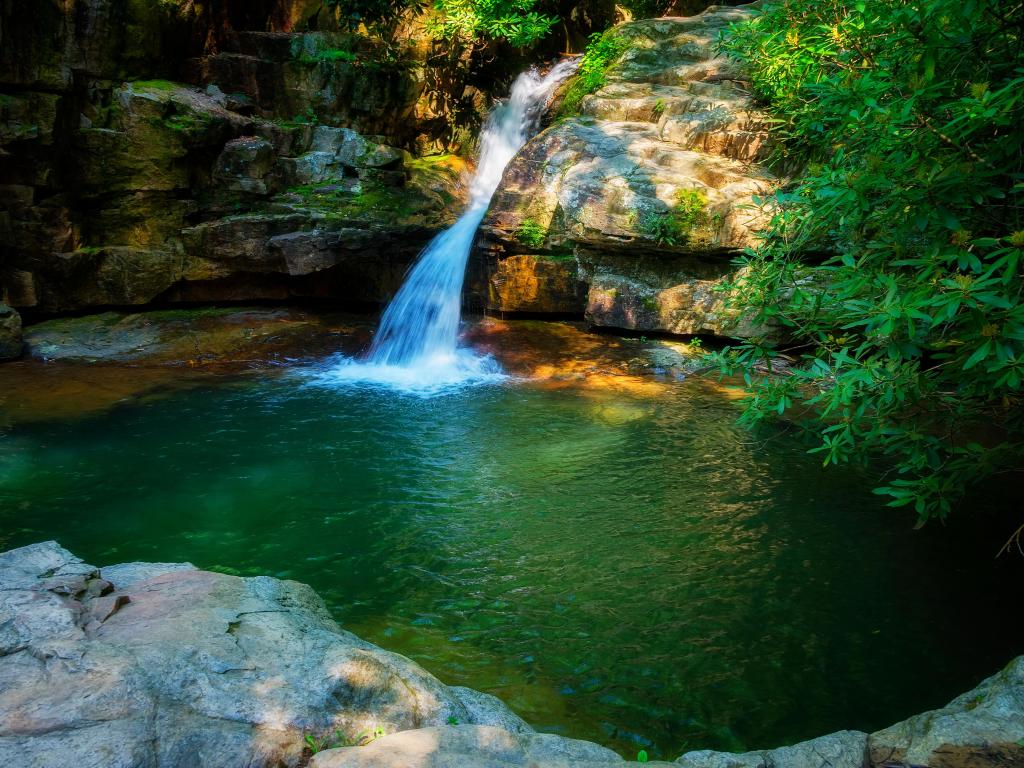 Best time to go on a road trip from Dallas to New York
The road trip from Dallas to New York can be made any time of the year, thanks to the fact that your destination is known as the city that never sleeps. That said, the best time to visit will largely depend on which of the two routes you decide to follow.
The Direct Route, which passes mainly through cities and alongside beautiful national parks, is a good all-year-round option. That said, with summer being a notoriously busy time to visit New York, and temperatures reaching highs of mid-80 degrees Fahrenheit, you may opt to travel around it.
New York is equally popular in the winter months. Despite the freezing temperatures (ranging between 18 and 23 degrees) and heavy snow you're likely to encounter, the festive season not only makes the city look simply magical, but you'll get to see the Rockefeller Christmas Tree!
You may wish to avoid winter if you're following the Scenic Route, however, as the stunning Blue Ridge Parkway and stunning mountains might be popular with winter sports fans, but they'll make travel tricky and temperatures unpleasant if you want to explore the forests.
Spring and fall offer the optimal weather for your road trip. You will still be able to enjoy your outdoor activities without the hot, humid weather, while fall offers great colors, as the season changes the foliage from green to red, gold and orange.
To really make your road trip one to remember, you can plan your visit with one of New York's great events, such as ice skating in Bryant Park in winter, or the famous Tribeca Film Festival in April.