Road Trip from Dallas to Orlando
A road trip from Dallas to Orlando is a great way to explore the culture, nature and history of the south. Whether you are heading to the magical glitz of Disney World - or are more interested in the quiet stillness of the varied southern landscapes - this trip has you more than covered.
The 1,200-mile drive from Dallas to Orlando takes 18-20 hours to drive, depending on your route preference. Stops can include Lafayette, Baton Rouge, Shreveport, Vicksburg, New Orleans, Destin and Tallahassee, as well as Apalachicola National Forest.
Read on and learn about where to stop, what to do, and how to fully enjoy your road trip from Dallas to Orlando.
How far is Orlando from Dallas, and how long will the road trip take?
Comparison of road trip routes between Dallas and Orlando

| Route | Distance | Driving Time |
| --- | --- | --- |
| The Mississippi Route | 1,241 miles | 19 hours 30 minutes |
| The Louisiana Route | 1,213 miles | 19 hours |
There are several routes options to get you to Orlando from Dallas. We have narrowed this down to two choices for your trip: a route running inland through southwest Mississippi; and one taking you through Lafayette and Baton Rouge, two of Louisiana's finest cities.
Neither of these two routes is an obvious winner when it comes to time. Both take around 19 hours to drive, at just over 1,200 miles.
The route you decide to take, therefore, will be down to personal preference. If you decide to take the Mississippi Route, you'll be rewarded with an opportunity to visit a pivotal American Civil War Site, as well as beautiful forests, lakes and small towns.
If, on the other hand, you're curious to spot alligators in Louisiana's famous wetlands and want to learn about the rich cultural history of the Bayou, then this second route option will definitely fit the bill.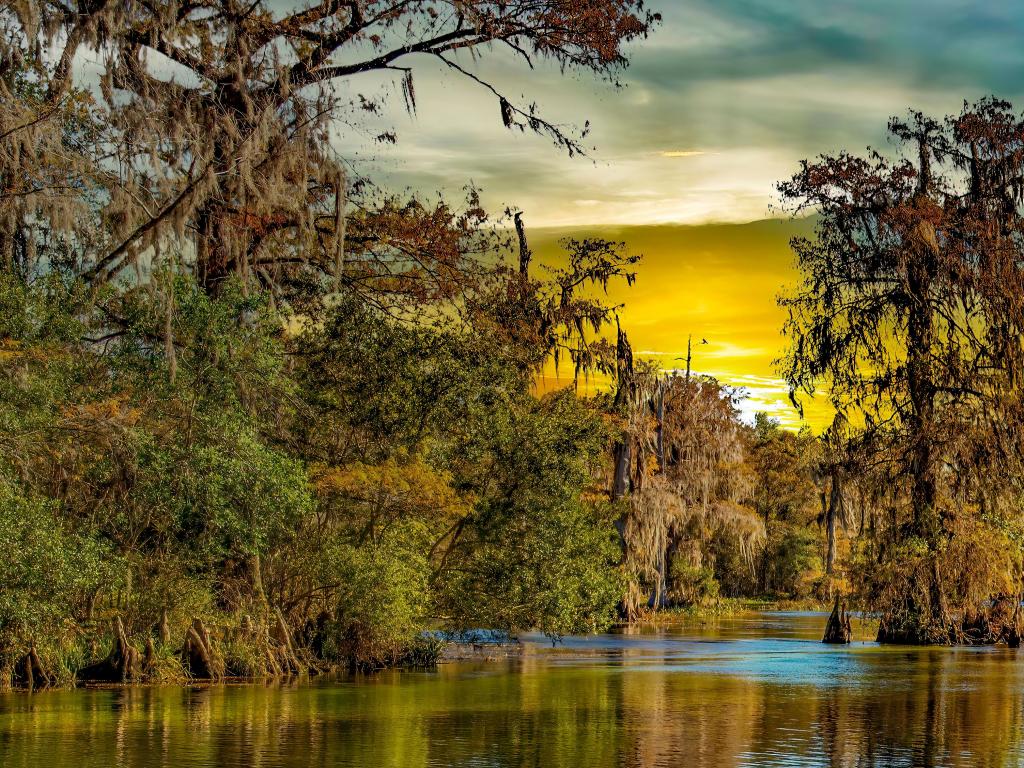 Best road trip route from Dallas to Orlando
Whether you take the Mississippi Route or the Louisiana Route to Orlando from Dallas, you could complete your drive in as little as four days.
In our experience, though, it would be better to take a few days longer, giving you the opportunity to stop over in the cities en route, as well as enjoying small detours to the lakes, forests and beaches that both routes have to offer.
How to drive from Dallas to Orlando
The map above shows our suggestions for the best road trip routes between Dallas and Orlando. Keep reading for detailed descriptions of both routes, where to stay on either, and the best things to do on the way.
The Mississippi Route
To begin this exciting road trip, get onto the I-30 East, then to the I-20 East to exit Texas.
As you travel across the I-20, you'll see the tall, coniferous forests of the Piney Woods, a critically endangered ecoregion in Texas. You may stop and explore Tyler State Park and East Texas Gators or visit the Spellman Museum of Forney History and the East Texas Oil Museum along the interstate.
Once you cross into Louisiana, the sceneries will change into rural and hilly terrains until you reach Monroe, where you can check out the Biedenharn Museum & Gardens. Continue along the interstate until you pass the Mississippi River and enter Mississippi.
You'll cross Mississippi into Vicksburg, which is a great first stop from Dallas. Once you've had a quick (or longer) break from the drive, merge onto Mississippi Highway 27 South, where you'll pass by the Big Black River.
From MS 27 South, merge onto the I-55 to Copiah County. You may decide to make a short detour to Jackson to visit the Mississippi Museum of Natural Science and Old Capitol Museum. Continue along this interstate until you reach New Orleans.
New Orleans is an excellent place to stay the night and to enjoy excellent food and great music. From here, you will be merging onto the I-10 East. While in New Orleans, you may want to visit the historic French Quarter and the National World War II Museum.
While on the I-10, you'll pass by swamps, lakes, and beaches as you leave Louisiana and enter Alabama, where you must try to stop by the Gulf State Park. Continue along the interstate, and you'll enter Florida.
In the length of Florida along the I-10, you'll be passing by more lush forests and scenic bodies of water. Some of the great stops on the interstate are Lake Talquin State Park and Big Shoals State Park. When you reach Lake City, merge onto I-75.
Enjoy views of forests and lakes as you merge onto Florida's Turnpike. Take a final turn into SR-408 to reach your destination: Orlando.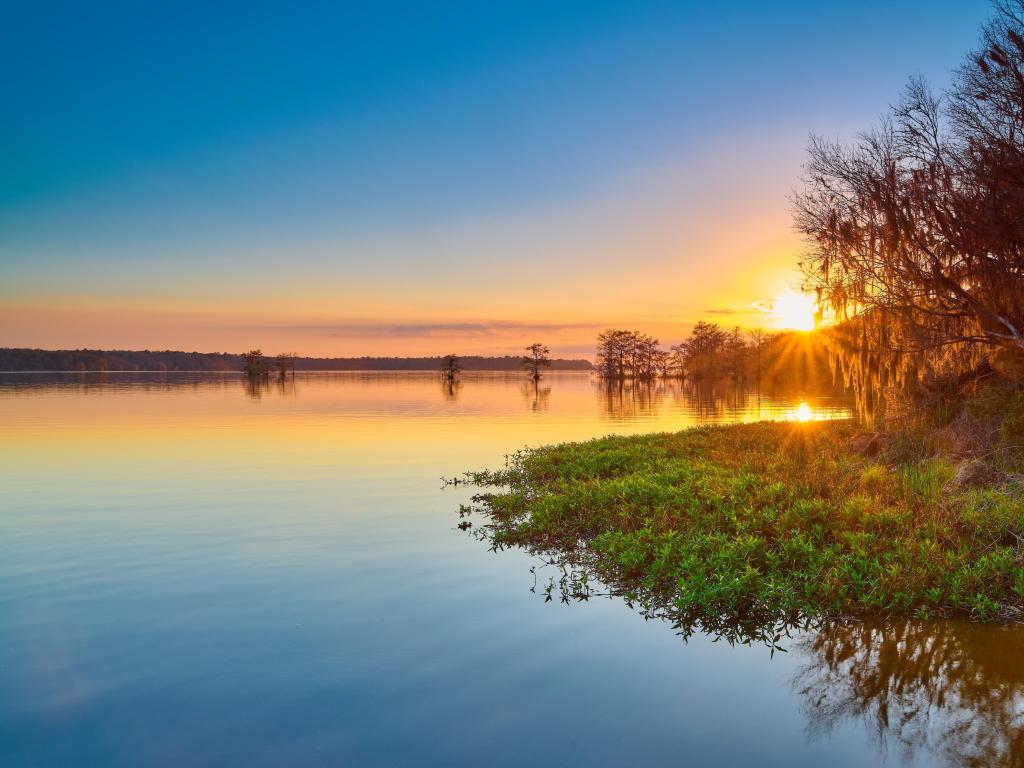 The Louisiana Route
If you are following this route, you will leave Dallas on I-45, heading south towards Houston. While including Houston on this road trip is definitely an option, we recommend taking Texas Highway 150 East through New Waverly and then Cleveland.
Continue heading southeast on Texas Highway 105 towards Beaumont. At just under 5 hours from Dallas, this city on the Texas-Louisiana border is a great option for a longer break.
Once you have passed through Beaumont, the route is incredibly simple. Follow I-10 east through Lafayette, Baton Route and on to New Orleans.
From New Orleans, our two routes are the same. Follow the directions above for the New Orleans to Dallas portion of your journey.
Best places to stop between Dallas and Orlando
A road trip from Dallas to Orlando is almost a whole day of nonstop driving across five states, so a minimum of three stops can help you relax and enjoy the length of your journey. To help you plan your road trip, we have recommended a few stops and fabulous hotels below.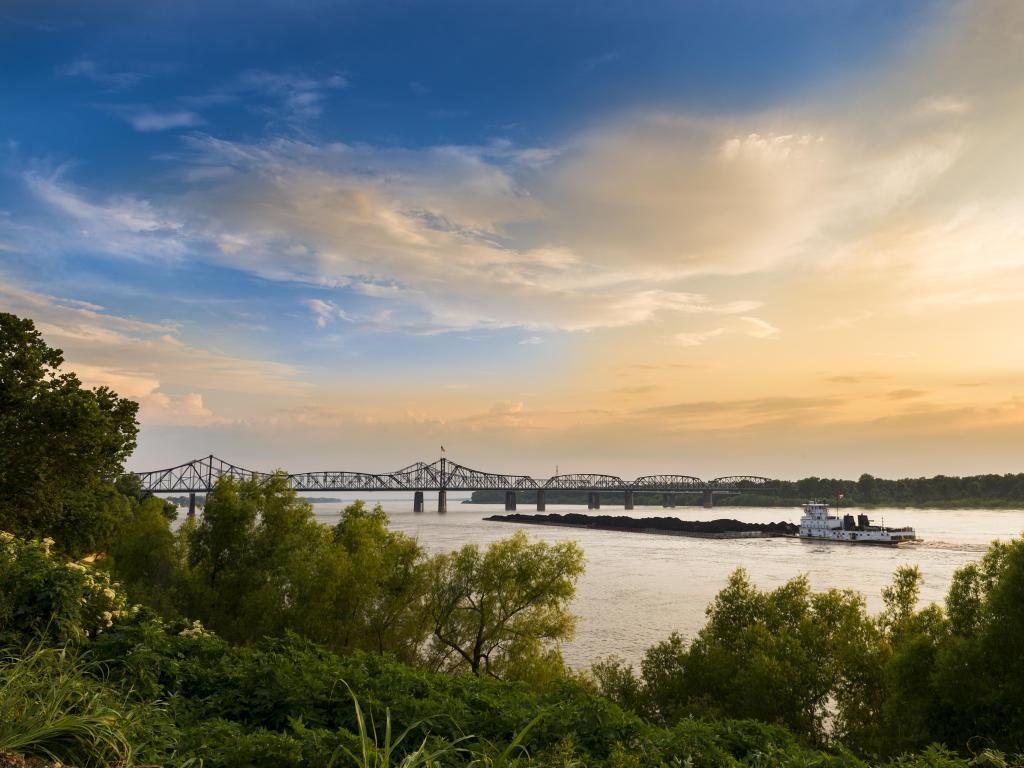 Watch the sunset in Vicksburg
Around 6 hours into your journey (following the Mississippi Route), Vicksburg is ideally positioned for an overnight stop, breaking up your drive-time at a convenient point.
We suggest that you take the time to witness one of the greatest sunsets in the US in Vicksburg. Whether you're at Fort Hill, Riverfront, or Eagle Lake, you'll be in awe of the changing colors of the sky as the night replaces the day.
Besides an incredible sunset, the small town of Vicksburg is also famous for being the site of the great victory for the Union during the American Civil War. Tour the Vicksburg National Military Park and the Old Depot Museum and learn more about this time in US history.
For a relaxing stay, spend the night at the charming Oak Hall. Offering elegant, homely comfort and easy access to local attractions, this bed and breakfast is a great stopover location. You will be located a stone's throw from McRaven Tour Home and Vicksburg National Military Park.
The property features an elegant lounge adorned with period features, artwork and a grand piano. You will love the comfortable family rooms you can choose at the B&B and its beautiful gardens when you are ready to step out and explore.
Enjoy great food in New Orleans
Whichever route you decide to take, you absolutely should not miss the historical and cultural city of New Orleans. This legendary, magical place can easily fill up three to four days of your journey if you want to fully explore its wonders.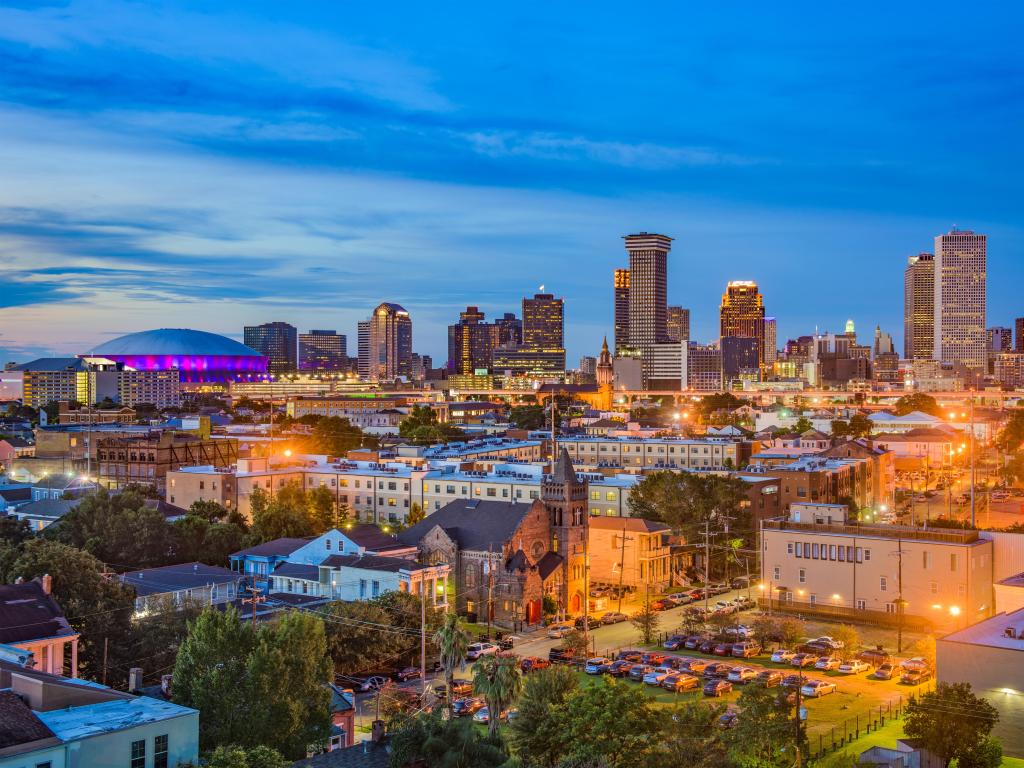 If your time in New Orleans is more limited, be sure to join a bayou or a voodoo tour and make the most of the experience with an expert guide.
Tour the must-visit New Orleans Historic Voodoo and the National WWII Museums to learn about this charming city's history and folklore. Walk along the French Quarter and enjoy great architecture, exciting jazz clubs, and delicious food.
For a luxurious stay, book a night at the Maison de la Luz and experience elegance, comfort and unparalleled design finesse. Enjoy the complimentary breakfast, as well as the sophisticated evening wine and cheese after a hard day's sightseeing.
Relax in Grayton Beach
Grayton Beach is the perfect last stop for your road trip from Dallas to Orlando, and is a recommended stop on both of our route options.
Enjoy art and the waters in this historic village in Florida. Walk the trails, kayak in the lake, or just find your spot near the pristine and serene waters.
The WaterColor Inn is the best complement to your stop in Santa Rosa Beach adjacent to Grayton Beach. Featuring Florida beach-style resort rooms that feature balconies and living areas, this accommodation offers comfort and warm Floridian charm.
You will be located a short drive from Grayton Beach State Park and Western lake where you can enjoy swimming, fishing, canoeing, paddle boarding, and kayaking. The beautiful Eden Gardens State Park is also a short car ride away.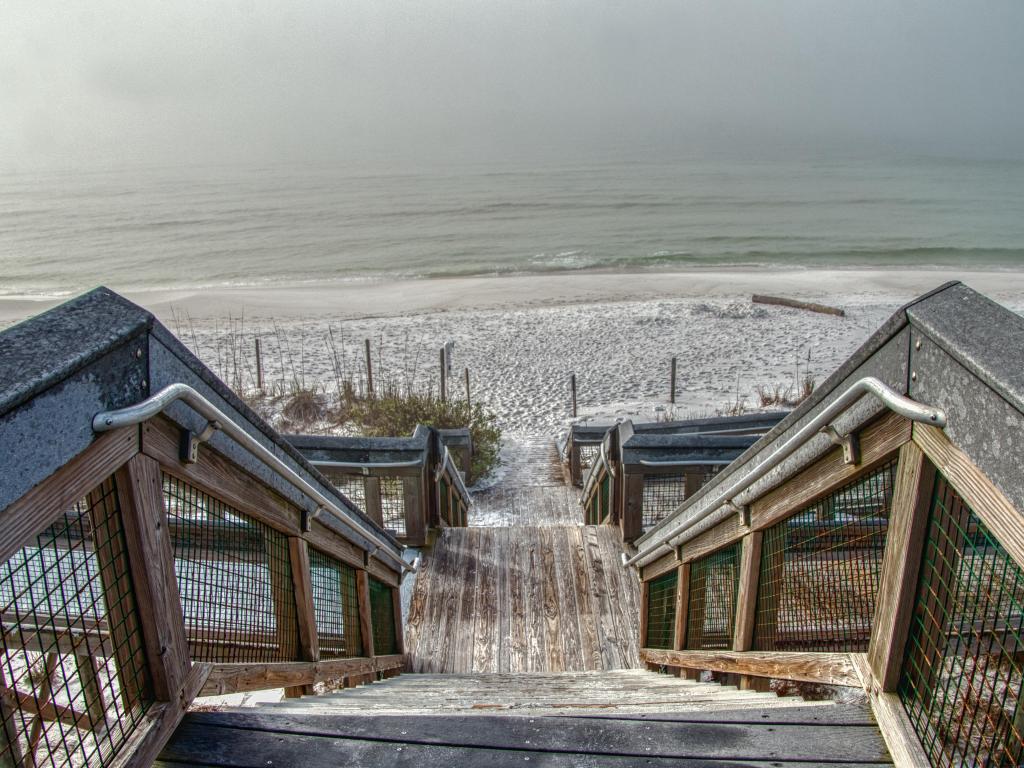 Things to see on a road trip from Dallas to Orlando
The road trip from Dallas to Orlando can easily take up weeks of your time for exciting adventures and grand nature views along the way. It may be hard to pick where to go and what to do, so here are our recommended things to see on your journey:
The Mississippi Route
Lake Bistineau State Park – Around an hour from Shreveport, this lake boasts a serene waterfront that is perfect for your rest and relaxation along the way.
East Texas Gators and Wildlife Park – Experience wildlife and feed a variety of wild animals from giraffes to baboons and alligators.
Cheniere Lake – Take a break and have a picnic in this serene nature wonder, surrounded by cypress and tupelo gum trees.
Biedenharn Museum & Gardens – Discover the history of Coca-Cola and find a great souvenir to remember your journey.
Vicksburg National Military Park – Beyond the Mississippi River is the site of the Civil War of Vicksburg, a must-visit park for all history buffs.
Homochitto National Forest - A relatively quiet and unspoiled area of forest, with designated spots for picnicking and camping, as well as a variety of hiking trails.
The Louisiana Route
Big Thicket National Preserve - Recognized as a biosphere reserve by UNESCO, this heavily forested area with at least eight separate ecosystems. A treasure trove of nature and wildlife!
Spindletop-Gladys City Boomtown Museum - A full recreation of Gladys City, a turn-of-the-century town where they first struck oil in 1901. Wander through the true-to-life shops, homes and offices and speak to their enthusiastic tour guides.
Mardi Gras Museum of Imperial Calcasieu - Home to the largest collection of Mardi Gras costumes in the world. Explore the vivid beauty of the costumes and Mardi Gras traditions, including how these elaborate pieces are made.
Lake Martin - Go alligator spotting at this lake, just east of Lafayette. Take a swamp tour boat with a guide, hire a kayak, or simply hike the area and enjoy the natural surroundings.
Louisiana's Old State Capitol - Visit the museum housed in the former statehouse in Baton Rouge and learn about the history of the region and its democratic process. The architecture here is stunning, too!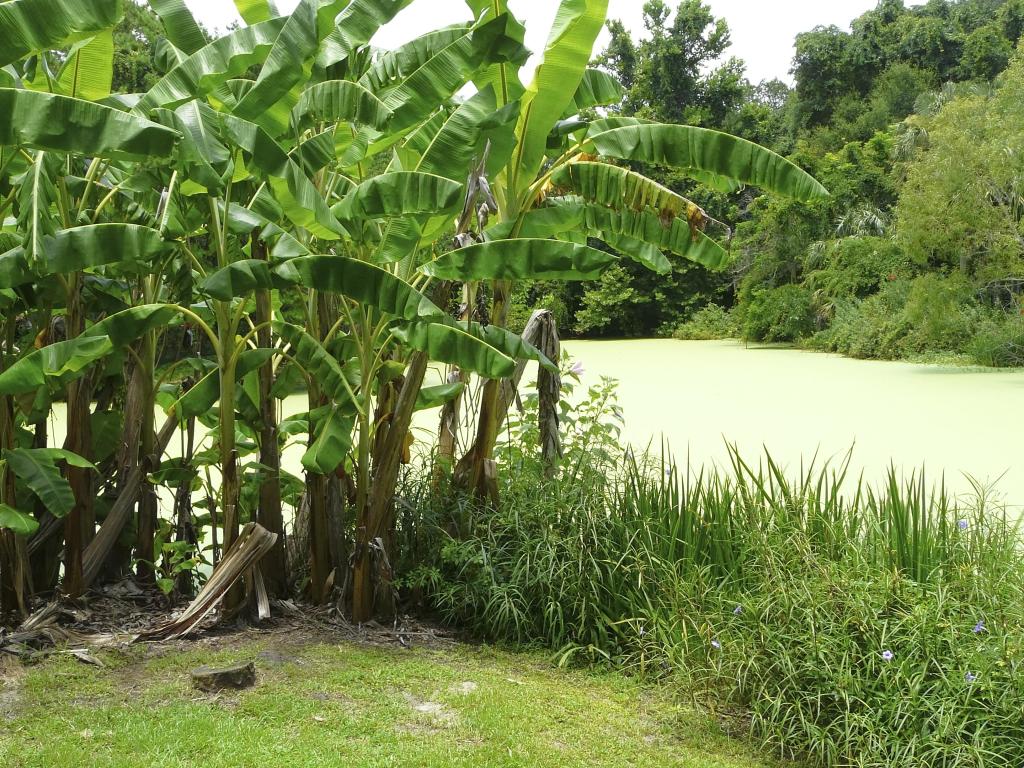 Both routes
The Sixth Floor Museum at Dealey Plaza – A must-visit museum in Dallas to learn about the late JFK and his infamous assassin.
Spellman Museum of Forney History – Go back in time and learn about the lives of the early settlers up to the events from World War II to the recent past.
Cedar Hill State Park – A 1,826-acre park near Dallas, which is a must-visit for its hiking trails and fishing activities.
New Orleans – A historical and musical city offering great food, culture, and music; take voodoo or bayou tours or jazz it up in the French Quarter.
Kanapaha Botanical Gardens - A beautifully manicured estate of gardens in Gainesville, Florida. Marvel at the 25 major collections, which are at their very best between June and September
Don Garlits Museum of Drag Racing - Chronicles the history of drag racing as a sport. Conveniently located just off I-75.
Gulf State Park – Hike, bike, or walk along the trails in this beach community and enjoy the grand views and wildlife.
Lake Talquin State Park – Home to various wildlife like turtles and alligators, a great place to visit for fishing and relaxing.
Big Shoals State Park – Hike, bike, or ride a horse as you explore the wilderness in this state park that features the largest whitewater rapids in the state.
Walt Disney World Resort - Depending on who you are traveling with, this might well be the pinnacle of your trip to Orlando! Experience the magic of Disney up close and make memories to last a lifetime.
These are just some places to visit during your road trip from Dallas to Orlando, and there are plenty more. If you have time, you can visit Baton Rouge or Memphis and enjoy more unforgettable adventures on this journey.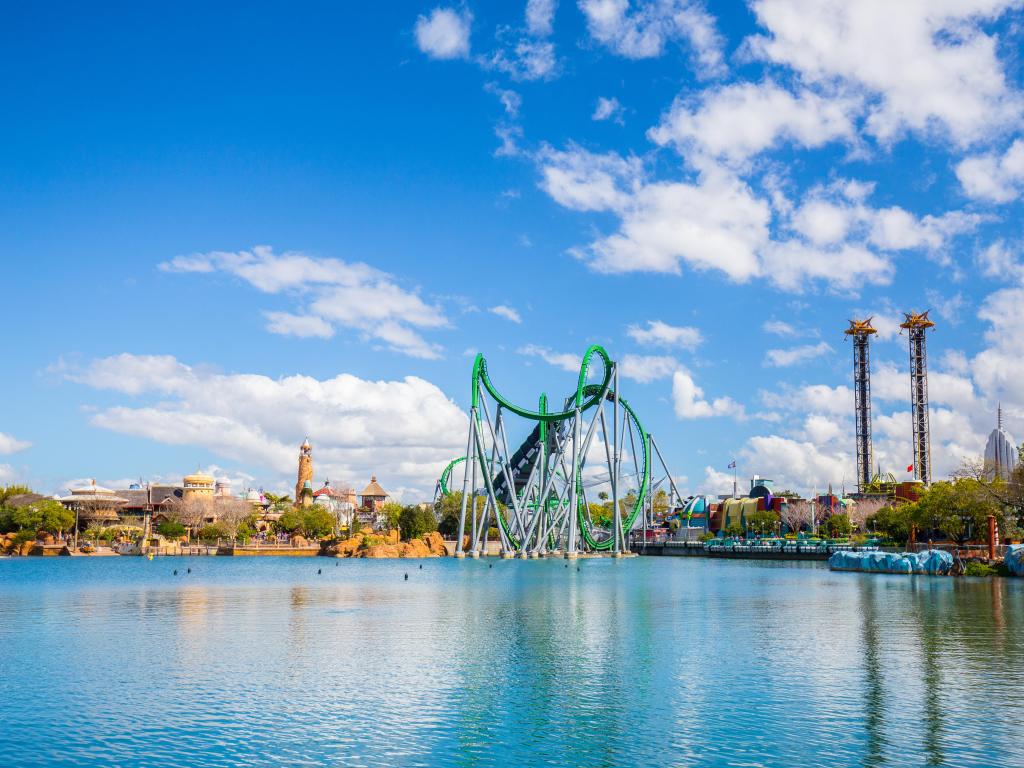 Best time to go on a road trip from Dallas to Orlando
This road trip from Dallas to Orlando can be made at any time of the year. As you will be traveling in the southernmost part of the US, the weather will not go to extremes, even in winter.
Spring and fall have the greatest weather with moderate temperatures – neither hot nor cold, making outdoor activities more enjoyable. Traveling in the springtime also avoids hurricane season, which runs from June through November.
In winter, the weather may be a bit colder, but the roads are still safe. Just remember to check the local weather and traffic advisories to ensure that there are no road closures along the way.
The summer weather can get hot since you are in the southernmost region, with temperatures often exceeding 90 degrees Fahrenheit in July.
If you are heading to Disney World, Universal Studios, or one of Orlando's many other big-ticket attractions, bear in mind that crowding is an issue, especially in the summer months and around major holidays.