Road Trip from Houston to Orlando
If If you're up for one of the ultimate Southern highway experiences, look no further than the road trip from Houston to Orlando. From the beautiful Gulf of Mexico to the incredible metropolises and natural landmarks, you're guaranteed to have an unforgettable time.
The 960-mile road trip from Houston to Orlando takes 13 hours of pure driving. Stops include Kisatchie, Apalachicola. and De Soto National Forests, beaches of Destin, Florida, and the cities of Baton Rouge, New Orleans, Lafayette, and Tallahassee.
Check out the sections below for help on planning your road trip, including best route, places to stop overnight and things to see along the way.
How far is Orlando from Houston and how long will the road trip take?
The road trip from Houston to Orlando is about 960 miles and will take you 13 hours of pure driving on without accounting for any lunch breaks or stops for gas.
You could theoretically set off at sunrise and get to Orlando before the end of the day, but a more enjoyable way of doing it would be to split the trip into at least a couple of days.
The great thing about the drive is that it's essentially a straight eastward cruise for most of the way - never straying from the interstate, the route is ideal for inexperienced drivers or those looking to immerse themselves in the scenery as they travel.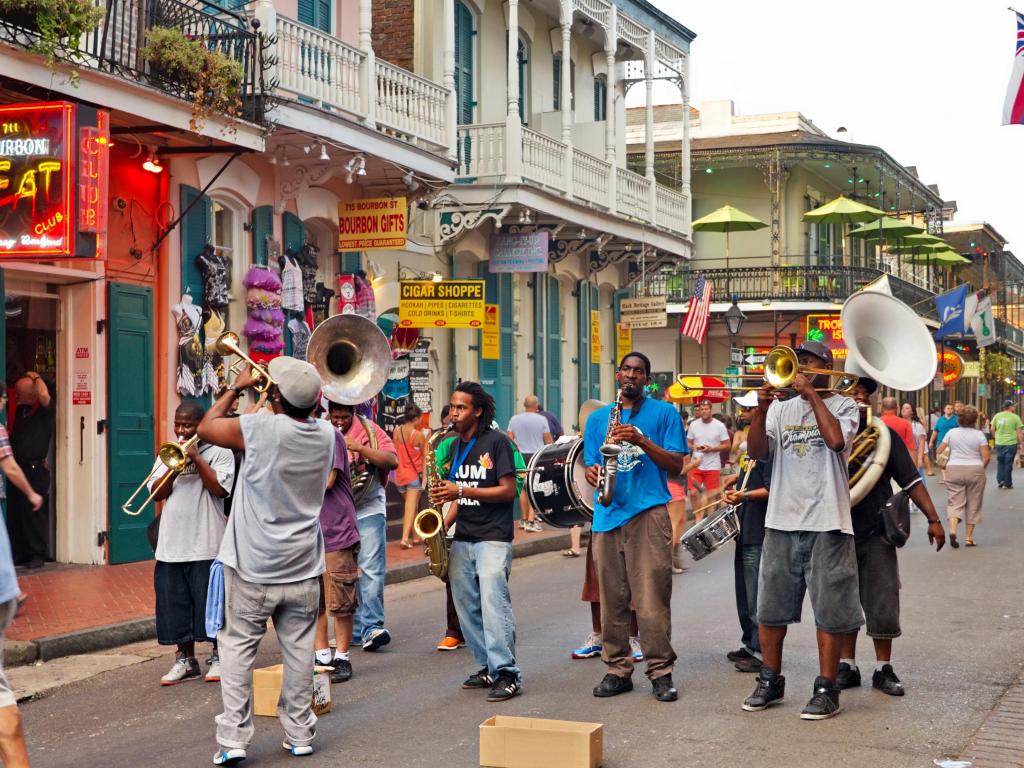 If you get caught in traffic leaving Houston on getting into Orlando. this could easily add another couple of hours too. Things can get even more congested near Baton Rouge, which is why many people driving this itinerary prefer to go around this city.
Choosing to do so will lead you through New Orleans instead, which is an adventure in and of itself. If you want to see everything this city has to offer, you may want to devote a few days of your trip just to New Orleans.
Best road trip route from Houston to Orlando
The best road trip route from Houston to Orlando is via Interstate 10 - other than the occasional detour for sightseeing, you'll be sticking to this road for much of the drive until just before you've reached Orlando.
Road Trip Route from Houston to Orlando
Take Interstate 10 out of Houston, passing through Beaumont and past McFaddin and Sabine National Wildlife Refuges. Make a quick stop at Lake Charles, and from Lafayette, detour north to visit Kisatchie National Forest and Alexandria.
Back on the interstate, drive past Atchafalaya National Wildlife Refuge before going into Baton Rouge via Interstate 12, or circumvent the city altogether by following Interstate 10 through New Orleans instead.
Either way, you'll find yourself on Interstate 10 at Pearl River Wildlife Management Area - follow it past De Soto National Forest and through Choctawhatchee and Holmes Creek Water Management Area, then detour to the coast to see Apalachicola National Forest.
Rest up at Tallahassee, then drive through Twin Rivers State Forest before taking Interstate 75 south at Osceola National Forest. Follow this interstate past Orange Lake and Ocala National Forest, and you'll soon find yourself in Orlando.
Best places to stop between Houston and Orlando
If you stop overnight twice on this road trip from Houston to Orlando, you'll be looking for comfy places to stay and fun things to do. With so many cities to pick from, you have more great hotel options than you can imagine, but here are some of the best ones the route has to offer:
Enjoy the city view at Tallahassee
Located in the beautiful Floridian North, Tallahassee is a great place to stay when exploring the final stretches of the drive. Of all the amazing hotels here, the best one would have to be Hotel Duval, with its mind-blowing balcony view of the city.
There's nothing like waking up to an amazing sunrise and beautiful architecture, and that's exactly what you get when you start your day in this hotel's amazing suites.
If the weather isn't ideal for city-gazing on the balcony, you can always relax in the lobby and get to know some of your fellow travelers, hit the fitness area for a workout, or even challenge someone to a game of pool.
If you get hungry, the two on-site restaurants offer spectacular steak and a rich, all-American menu.
Besides being centrally located in the city of Tallahassee, the hotel is extremely affordable, especially when you consider just how much it has to offer - just be sure to book a room well ahead of time.
Experience the very best of Orlando
With a final destination as epic as Orlando, you'll want to top the experience off with an amazing hotel. If you want a stay that can't be beat, Wyndham Bonnet Creek Resort features a water park and six amazing swimming pools for your enjoyment.
As you might imagine, this place is effectively part hotel, part amusement park - regardless of whether you're traveling with family, friends, or a partner, you'll be spending much of your time here at the pools or water slides, basking in the Orlando sun.
Once you decide it's time for a break, the beautiful rooms overlooking the gigantic exterior are the perfect place to rest up before heading out again. Be sure to grab a meal and a drink at the restaurant and bar first though!
As far as entertainment goes, you'll have your pick of countless activities, from exercising at the gym and doing karaoke to mini-golf and even a hot tub for maximum comfort - there's even a spa center on top of all that!
Unsurprisingly, this is one of the most expensive places you could stay while visiting Orlando, but that should come as no surprise considering there is literally no amenity this amazing resort doesn't provide.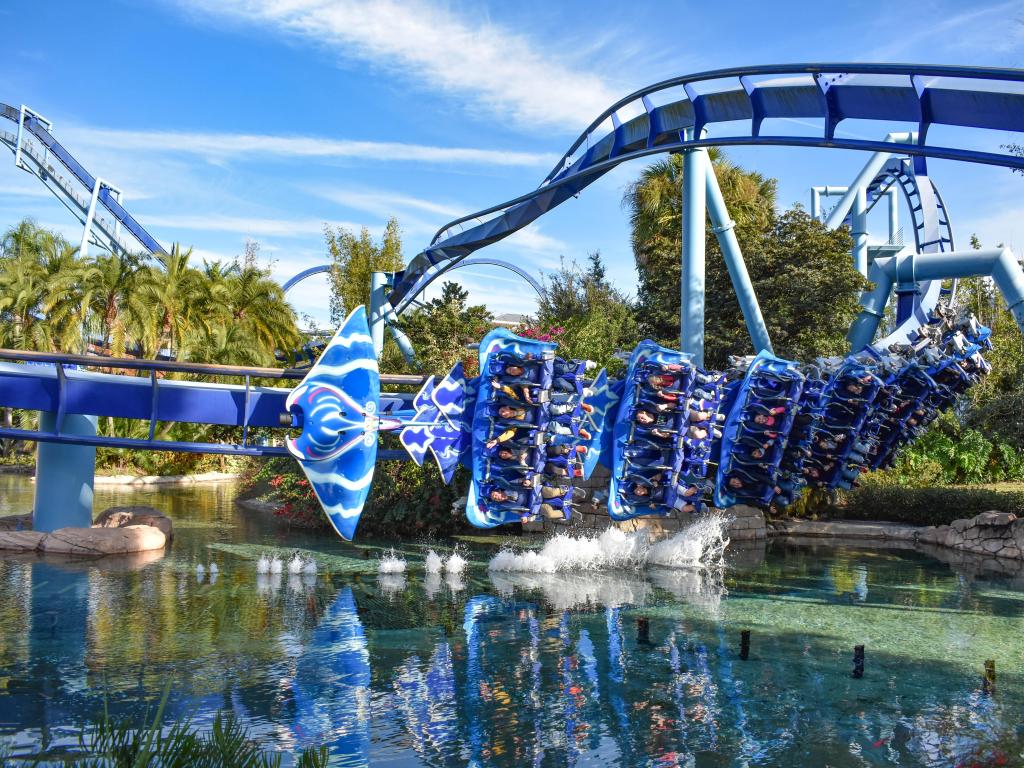 Things to see on a road trip from Houston to Orlando
This road trip from Houston to Orlando offers many interesting places to stop and see en route, from museums and state parks, to lighthouses and beaches. You could spend a lot longer than 3 days on this journey if you have the time.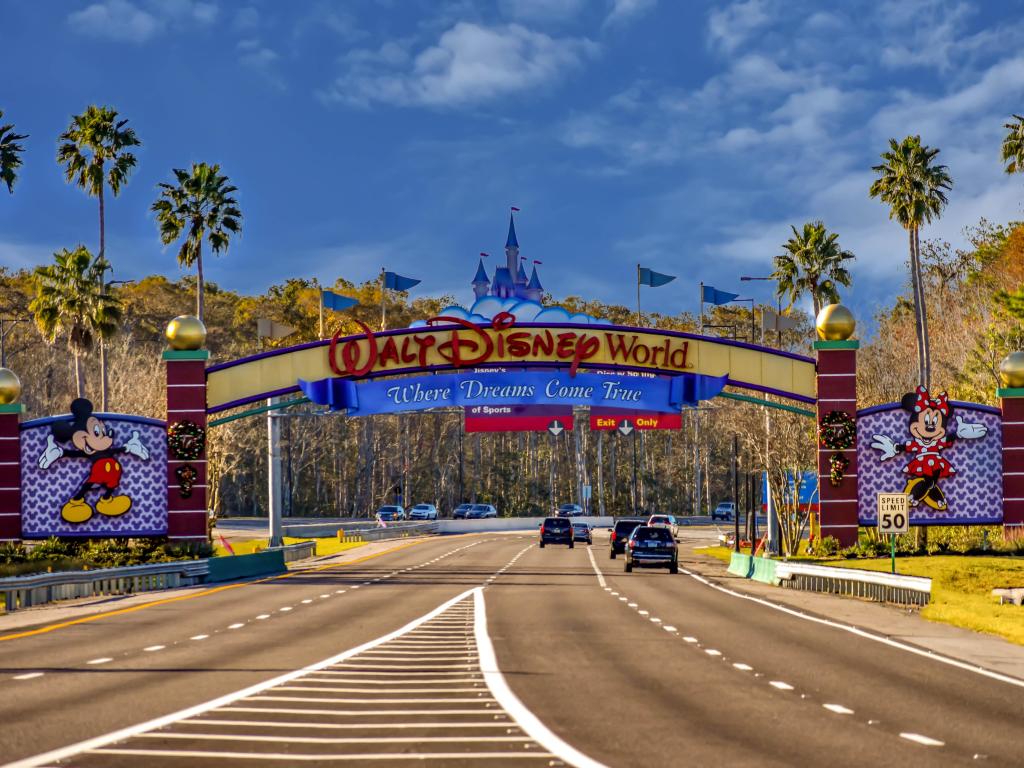 Here's a list of the places you should consider seeing on your road trip from Houston to Orlando:
Lafayette – One of the earliest major cities on this route, Lafayette is known for its bustling art scene and the various scenic natural landmarks in its vicinity.
Jungle Gardens – if you've ever wanted to visit China, look no further than the beautiful Chinese garden located near Lafayette.
Kisatchie National Forest – Located near Alexandria, slightly north of the main route, this gorgeous forest is absolutely worth the detour.
Avery Island – An 8-mile-long salt dome under the Earth's surface. It's the home of Tabasco hot sauce! Stop here for a tour of the Tabasco museum and factory.
Beauvoir – Offering guided tours in the home of the ex-confederate president of the Confederate States, Beauvoir also has a garden and a nature trail.
Biloxi – This city by the Gulf of Mexico is one of the region's defining beach resorts.
Baton Rouge – One of the ultimate Mississippi River city cities, Baton Rouge, is a bustling metropolis with some of the region's most beautiful architecture.
New Orleans – A cornerstone of Southern culture and one of the most significant cities in the history of American.
De Soto National Forest – This scenic forest is one of the best hiking spots in all of Louisiana.
Perdido Key State Park – Calm waters and white sand make this a nice spot to stretch your legs and enjoy the sunshine.
Pensacola Lighthouse & Maritime Museum – Located on the Naval Air station in Pensacola, prepare yourself for amazing, panoramic views from the top of this lighthouse – well worth climbing all the stairs to get up there.
Destin, Florida - one of the best-known seaside resorts in the Florida panhandle with gorgeous beaches and resorts.
Eden Gardens State Park – A historic site of 163 acres with blooming ornamental gardens, butterfly garden and rose garden for nature lovers to explore.
St. Marks National Wildlife Refuge – Fishing, bird watching and nature trails. A great pitstop for lovers of wildlife.
Tallahassee Antique Car Museum – For automobile lovers, the 100,000-square-foot building houses antique cars, trucks and memorabilia for you to enjoy.
Tallahassee Museum – In the heart of downtown Tallahassee lies this museum featuring a working 1880s pioneer farmstead and a native wildlife of Florida habitat.
Jacksonville – One of America's largest and most densely populated cities is a must-see during this road trip.
Paynes Prairie Preserve State Park – Located near Orange Lake, this is the place to visit if you want to see some interesting local wildlife.
Ocala National Forest – Home to hundreds of lakes, this forest provides a beautiful alternative to Florida's often-crowded beaches.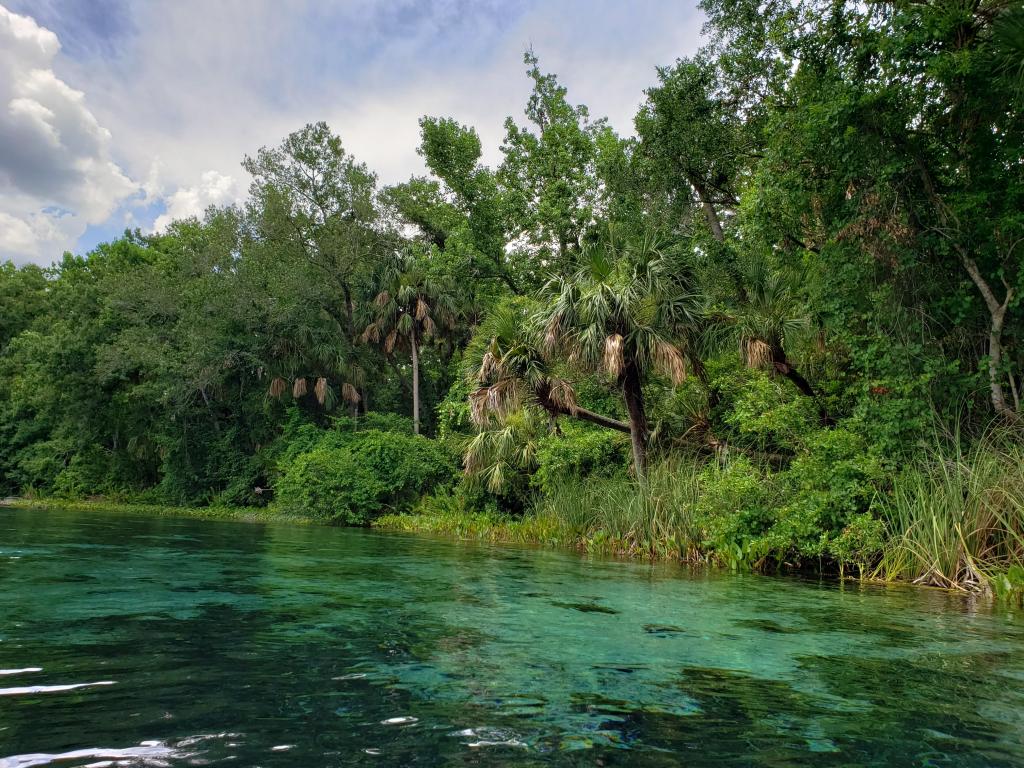 Best time to go on a road trip from Houston to Orlando
You can do this road trip all year round if you have to, but to guarantee good weather so that you can enjoy the beaches and forests along the way, you should choose to go in the warmer months.
One of the perks of visiting in the summer is that the city is at its liveliest - places like Disney World are packed this time of year, and there are also plenty of bustling attractions to keep the grown ups entertained.
The downside of visiting in the summer is that things can get unbearably hot - and the heat can be exacerbated by crowds at major tourist spots.
If summer is a bit much for you, you can always visit in the winter for a similar atmosphere at a lower temperature - winter holidays tend to result in an uptick in young visitors from December to February, although the nights can and will get too chilly for comfort for some people.
Spring and fall are amazing times to visit if you want to dodge the crowds, but one thing to keep in mind is that fall in Orlando is often plagued by hurricanes. With that in mind, spring tends to be the more conservative option.