Road Trip From Houston To Washington DC
If a long drive through the eastern United States' most breathtaking mountains and forests sounds intriguing, consider a road trip from Houston to Washington DC. After a series of scenic stopovers, your journey will culminate at what is arguably the most iconic of all U.S. cities: the capital.
The 1,400-mile road trip from Houston to Washington DC takes 20 hours 30 minutes to drive. Highlights along the way include the famous Blue Ridge Parkway, Skyline Drive, Nantahala National Forest and the Great Smoky Mountains as well as Birmingham and Knoxville.
There's plenty of ground to cover during this road trip, so continue reading and familiarize yourself with the route as much as possible.
How far is Washington DC from Houston and how long will the road trip take?
The road trip from Houston to Washington DC can be done in 20 hours and 30 minutes along the quickest route, which covers 1,400 miles. Given the length of the trip and the sheer number of things to see on the way, this itinerary is best enjoyed over two or three weeks.
In addition to Texas and the District of Columbia, this route will take you through more than half a dozen states and some truly stunning scenery. Aside from some of America's most beautiful forests, you'll have the option to drive along the world famous Blue Ridge Parkway through North Carolina and Virginia, as well as the Skyline Drive.
A potential issue when planning out this trip is the traffic: places like Baton Rouge are likely to be congested, so do your best to monitor the traffic situation before pulling into town and plan your stops accordingly.
Make sure you consider designing your route to include the breathtakingly scenic Blue Ridge Parkway, which winds its way through landscapes of the Appalachian Highlands. If you choose to drive this scenic alternative, you can expect your drive to be significantly slower than on the interstate.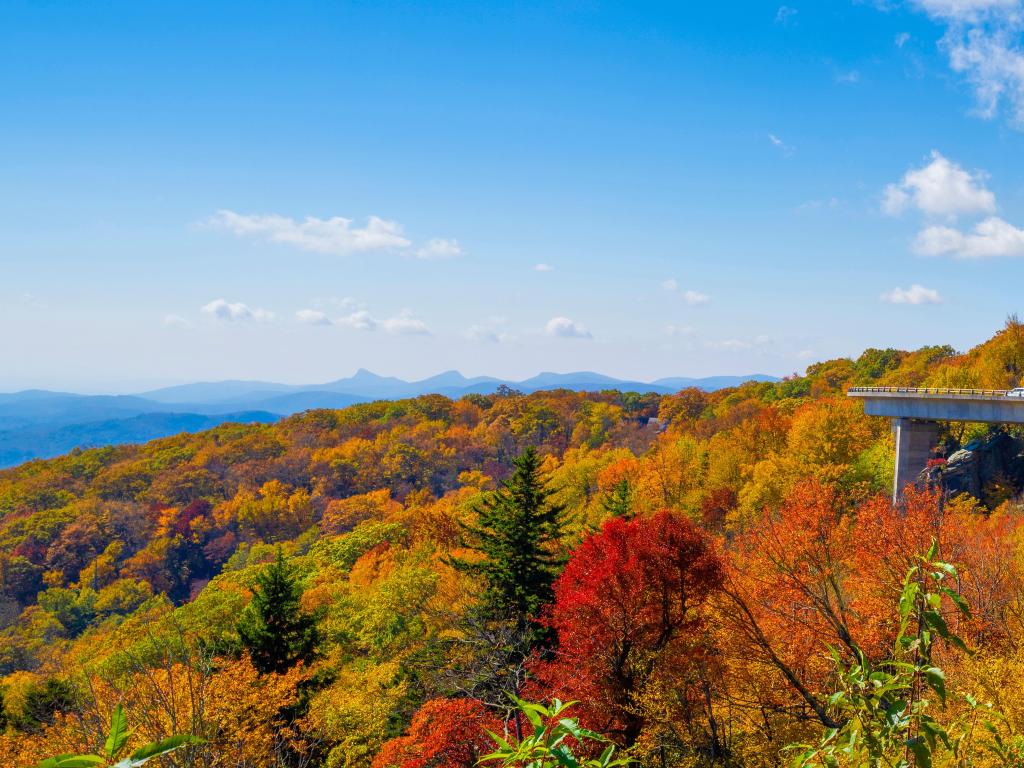 Best road trip route from Houston to Washington DC
Besides being the quickest, the best route for the road trip from Houston to Washington DC is the most consistent in terms of scenery. If you want to spice things up, however, you can take the interstate on the way to Washington and the Blue Ridge Parkway on your drive back.
Road trip route from Houston to Washington DC
Leave Houston by taking Interstate 10 to the east, passing Big Thicket National Preserve to the north and a long chain of Texas and Louisiana refuges at the southern coast. As soon as you have made your way out of Baton Rouge, take Interstate 12 and follow it along Lake Pontchartrain.
Once you reach Pearl River Wildlife Management Area, take Interstate 59 north into Mississippi. Pass De Soto National Forest and take a break in Hattiesburg, then continue past Bienville National Forest and hop onto Interstate 20 before entering Alabama.
Follow the interstate to Birmingham, and check out Talladega and Bankhead National Forests before getting back onto Interstate 59. Past Little River Canyon National Preserve and De Soto State Park, visit Georgia and Chattahoochee National Forest before entering Tennessee.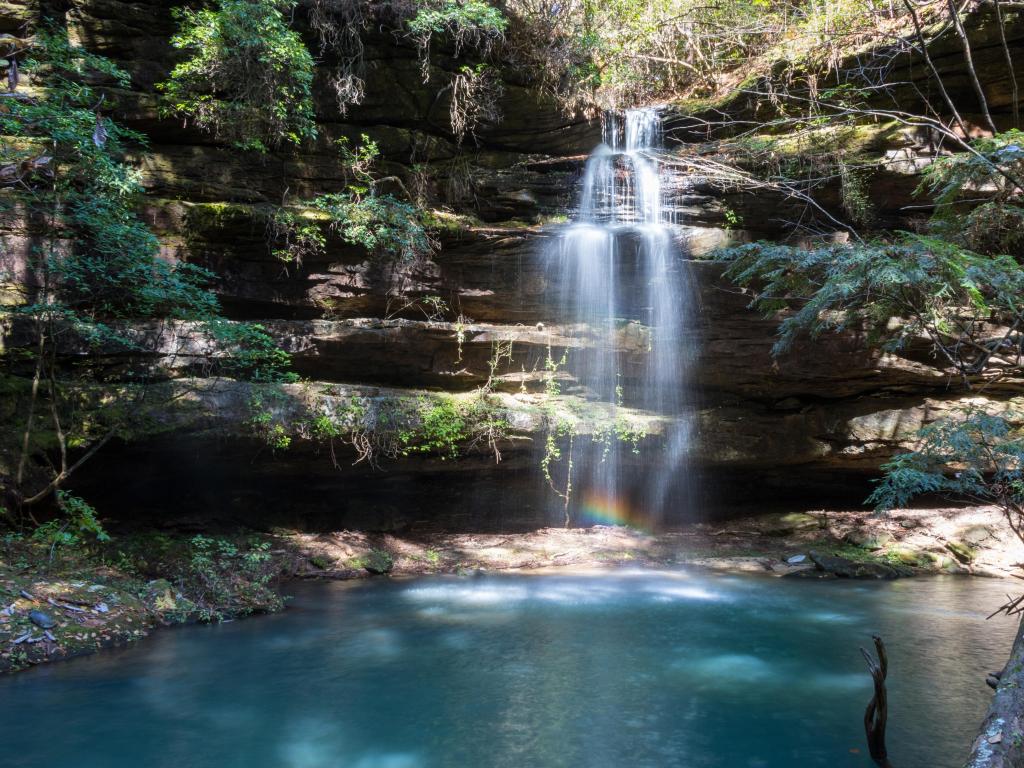 Your first order of business here is to visit Nantahala National Forest and Great Smoky Mountain State Park. From the latter, you could get on the Blue Ridge Parkway and follow it all the way to the northernmost parts of Virginia, or follow Interstates 75, 40, and 81 and take a detour at your own pace.
Assuming you stayed on the interstate, pass George Washington and Jefferson National Forest on your left-hand side and Shenandoah National Park on the right.
Just after passing Shenandoah National Park, make a right onto Interstate 66, driving past Manassas National Battlefield Park and Bull Run Regional Park on your way into Washington.
Best places to stop between Houston and Washington DC
If you can devote at least a couple of weeks to the road trip from Houston to Washington DC, you'll be able to see much of what the route has to offer. These are some of the best hotels you can expect to find:
Relax in Chattanooga after a day of sightseeing
Although the entire route is full of landmarks, the second half of the drive is particularly ripe with places to check out. The city of Chattanooga has to rank as one of the best bases of operation for exploring the region, and the Read House Hotel - with its opulent "21st Century Gatsby" style - is one of the best in the city.
If the epic lounge area is any indication (and it is!), this hotel is nothing if not luxurious. From the elegant, stylish rooms to the gorgeous on-site restaurants, you'll definitely feel comfortable and attended to here.
After you've explored the city and its surrounding parks and forests, nothing beats a drink at the bar or a refreshing dip in the hotel swimming pool. If you're traveling with company, you can go for a game of billiards or enjoy coffee at the on-site Starbucks.
Combining these stand-out features with a great location (literal minutes from the heart of Chattanooga) and a low price, the Read House makes quick work of its competitors, making it an ideal midpoint stopover options for this route.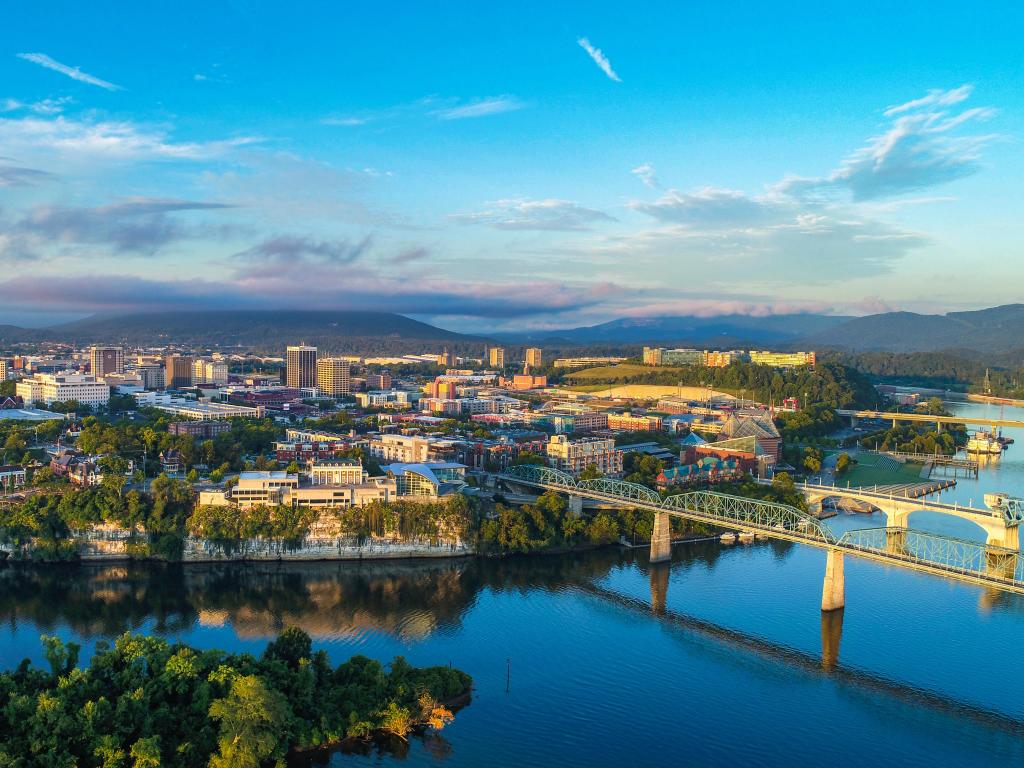 Enjoy the vacation of a lifetime in Washington DC
You can expect moderate to dense crowds in Washington DC, depending on the time of your visit, so it's a good idea to book a hotel well in advance. Although there are various great options, it is hard to beat the beautiful Lyle DC.
On top of being extremely comfortable and inviting, the hotel is situated mere steps from the vibrant Dupont Circle. You'll find yourself a brief drive away from iconic landmarks such as the White House and the National Mall.
When the day winds down, replenish your energy with an exquisite dining experience at our outstanding on-site restaurant.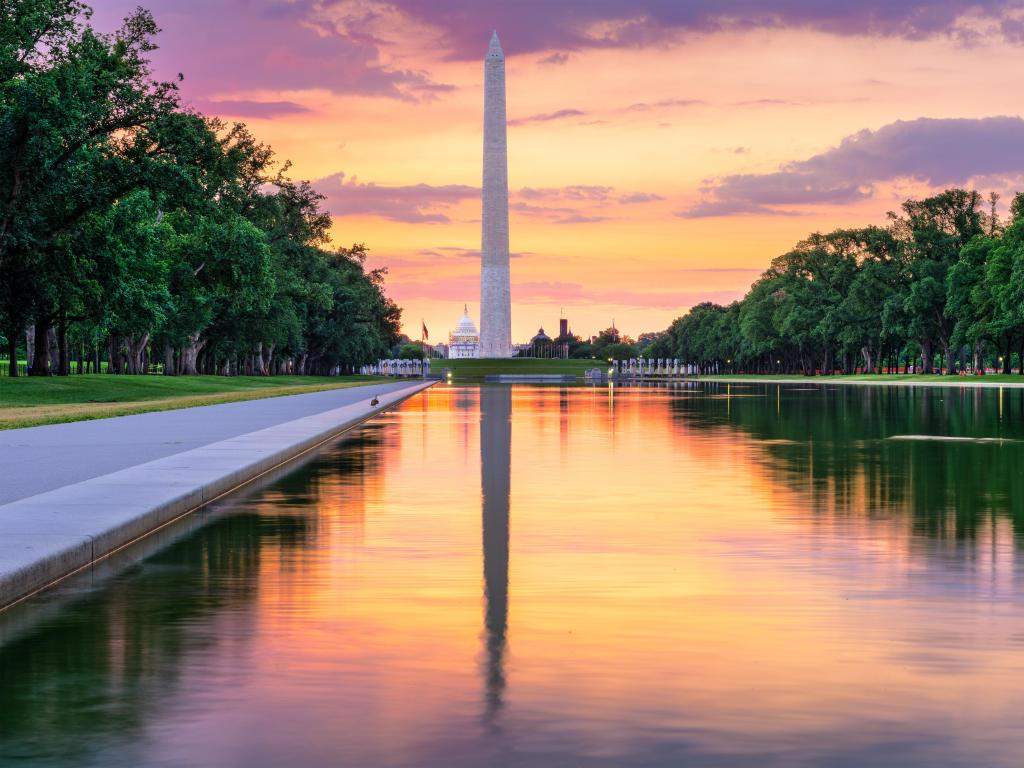 Things to see on a road trip from Houston to Washington
It should come as no surprise that the epic road trip from Houston to Washington DC offers plenty to see and do. Take a couple of weeks at the very least, and be sure to check out the following places:
Big Thicket National Preserve – A must-see for nature lovers, this preserve is renowned for its biodiversity.
McFaddin, Sabine & Rockefeller Wildlife Refuges – A sequence of scenic refuges along the Gulf of Mexico
Pearl River Wildlife Management Area – This area houses various endangered animal species indigenous to the American south.
De Soto National Forest – This beautiful assortment of longleaf pines makes for a perfect hiking and camping spot.
Birmingham – One of Alabama's major cities, Birmingham has plenty to offer in the way of parks, museums, and science centers.
Little River Canyon National Preserve – The crowning jewel of Lookout Mountain is among the most scenic preserves in the region, courtesy of its colorful flora and titular river.
Chattahoochee-Oconee National Forest – This gorgeous forest spans nearly 1 million acres and is one of the definitive attractions for all outdoorsy-types traveling this route.
Rock City Gardens – One of the route's definitive vistas, this part of Lookout Mountain features incredible hiking trails and downright bizarre rock and cave formations.
Nantahala National Forest – Defined by its deep gorges and dense trees, many parts of this gorgeous forest only see sunlight at high noon.
Knoxville – Tennessee's original capital features distinctive, varied architecture and a slew of scenic parks.
Great Smoky Mountain National Park – Almost entirely covered in beautiful forests, this park is the beginning point of the scenic Blue Ridge Parkway.
Blue Ridge Parkway – Those who have already explored the route's top landmarks ad nauseam will enjoy this near-500-mile stretch of scenic road. A truly classic drive.
Monongahela National Forest – This forest is best known for its floral diversity and West Virginia's Dolly Sods, or "forest meadows".
Shenandoah National Park – Combining incredible vistas with the iconic Skyline Drive, you won't want to miss a single thing in this park. You will need an Old Rag Day-Use Ticket if you are planning to visit the Old Rag Mountain. Please check the national park's website for details.
Manassas National Battlefield Park – An iconic remnant of some of the Civil War's hardest-fought battles, the park houses well-preserved wartime architecture and gadgetry.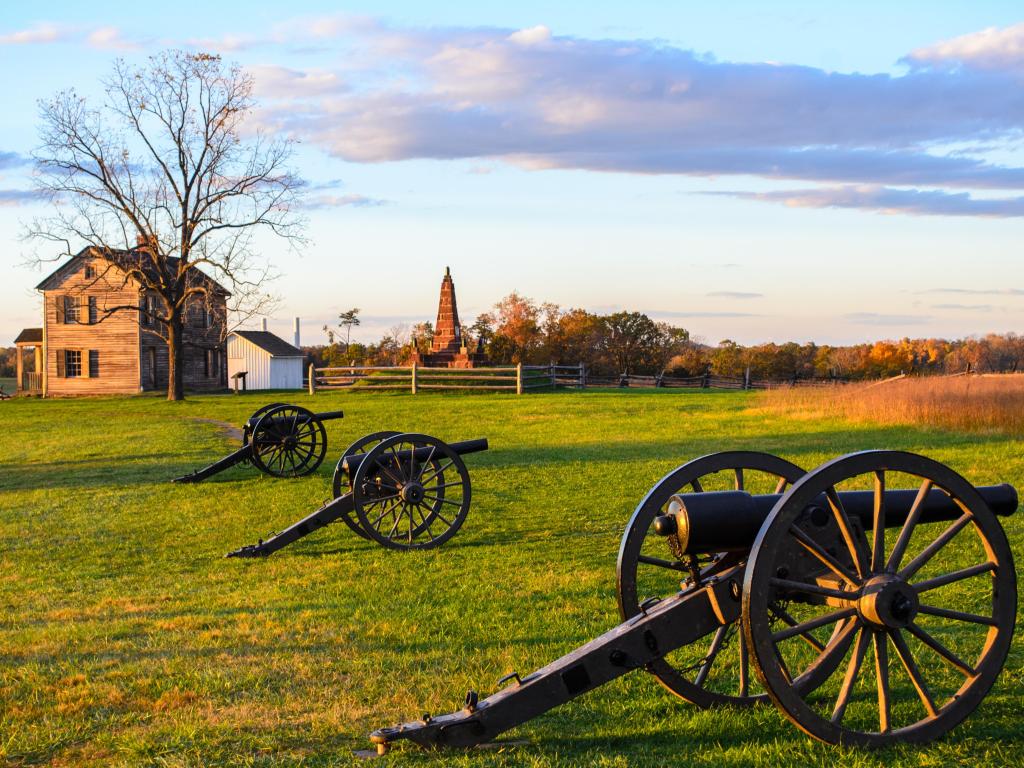 Best time to go on a road trip from Houston to Washington
Certain times of the year are better suited for a road trip from Houston to Washington DC than others. Ultimately, you should decide when to do the trip based on what you hope to get out of it.
The seasons in Washington are very clearly delineated – summers are decidedly dry, with temperatures approaching 90 degrees, whereas winters can get as low as 40, especially in January.
Generally speaking, these two seasons aren't the optimal ones for this road trip. In the summer, you can expect less congestion in the streets of Washington, but there are bound to be visitors crowding the halls of the Smithsonian and the countless war and presidential memorials.
On the flip side, while it's relatively easy to snag a great hotel room deal in the winter, there's little incentive to actually go out and explore because of the freezing weather and the frequent snowstorms.
Spring is a markedly better time for this road trip – a rich coat of colors envelops the city as early as March, and the moderate, mid-70s temperatures in May will truly allow you to spend your vacation on your own terms.
You can expect similar weather in the fall, although it can be a bit harder to recommend if you want to avoid crowds – there may be residual visitors well into October, and much of winter's harshness will often hit Washington in the fall on a bad year.