Road Trip from Indianapolis to Los Angeles
If you are looking for an adventure stretching almost all the way across the US, then the drive from Indianapolis to Los Angeles is the epic road trip for you. Taking in stunning national parks, amazing towns and cities and some spectacular views along the way, this is an incredible trip.
The 2,340-mile road trip from Indianapolis to Los Angeles will take you 37 hours to drive. Key stops include Kansas City, Las Vegas, St Louis and Albuquerque, as well as Joshua Tree National Park, Grand Canyon, Zion National Park and Rocky Mountain.
To help you make the very most of this great journey, we've set out the best routes and places to visit along the way, as well the best overnight stops, our favorite things to do and the best time of year to make the trip from Indianapolis to Los Angeles.
How far is Los Angeles from Indianapolis, and how long will the road trip take?
Comparison of road trip routes between Indianapolis and Los Angeles

| Route | Distance | Driving Time |
| --- | --- | --- |
| The Colorado Route | 2,640 miles | 46 hours |
| The New Mexico Route | 2,340 miles | 37 hours |
Whichever way you decide to take, this is a road trip of epic proportions. Our shortest suggested route between Indianapolis and Los Angeles spans a distance of 2,340 miles and will take 37 hours of non-stop driving.
An alternative route, which will take you via Colorado, is slightly further and instead covers a distance of 2,640 miles and takes you closer to 46 hours to drive.
Of course, neither of these routes could be attempted without making a significant number of stops along the way. The shortest of the two options could be completed in as little as four to five days, but to enjoy the great scenery, we'd recommend closer to 10 to 12 days for both routes.
Given the stunning scenery and incredible attractions to two routes pass on the way to Los Angeles, we'd highly recommend you break your journey into manageable chunks and make stops to enjoy the great landmarks. This is the kind of trip that really shouldn't be rushed.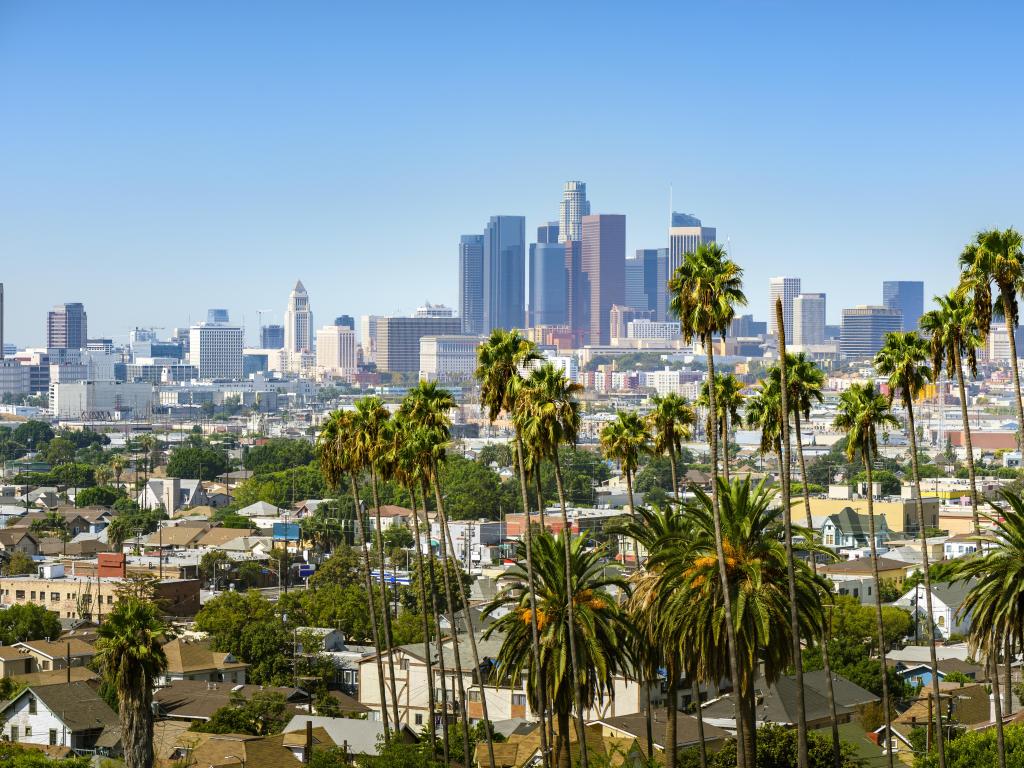 Best road trip route from Indianapolis to Los Angeles
Both routes taking you from Indianapolis to Los Angeles are excellent options. The shortest of the two, via Albuquerque, still offers a dynamic trip giving you plenty of cities and natural landscapes to stop along the way including the Joshua Tree and Grand Canyon National Park.
If you haven't explored Colorado and you have more time to dedicate to your trip, then you may just want to follow the longer drive via our recommended Colorado Route that passes through Denver.
Offering equally amazing scenery, stunning mountains and cities, this route will take you past some incredible places including Rocky Mountain National Park, Canyonlands National Park, Zion National Park plus the unforgettable city of Las Vegas, to name but a few.
Regardless of which option you choose, you'll be spoilt for stunning vistas and great cities along the way.
How to drive from Indianapolis to Los Angeles