Road Trip from Indianapolis to Yellowstone National Park
If you're ready for a truly epic American road trip, this unforgettable journey from Indianapolis to Yellowstone National Park is just the one. You'll experience inspiring landscapes and famous historic landmarks, ending at the gateway to one of the most spectacular natural sights.
The 1,700-mile trip from Indianapolis to Yellowstone National Park takes 27 hours to drive. Key stops in the north include Lafayette, Chicago, Badlands National Park and Mount Rushmore, as well as St. Louis, Kansas City and Denver in the south.
Keep reading to find out all you need to know about taking this road trip, including the best stops along the way. We also highlight some great options for overnight stays, and let you know the ideal time to visit to get the most out of this grand American road trip.
How far is Yellowstone National Park from Indianapolis, and how long will the road trip take?
Comparison of road trip routes between Indianapolis and Yellowstone National Park

| Route | Distance | Driving Time |
| --- | --- | --- |
| South Dakota Route | 1,630 miles | 27 hours |
| Kansas Route | 1,700 miles | 27 hours |
The slightly shorter South Dakota Route is 1,630 miles and takes a full 27 hours to drive directly. This route is preferable if you want your trip to be dominated by the American landscape, as it takes in long stretches of beautiful and diverse scenery.
The alternative Kansas Route is 1,700 miles with a similar direct driving time. There are more city stops on this trip, so it's a good choice if you want more of a balance between natural beauty and city attractions.
Given the length of this trip and the diverse sights along the way, we recommend taking your time for each of these routes. A minimum of five or six days would allow time to take regular breaks from the road and to see a selection of highlights along your chosen route.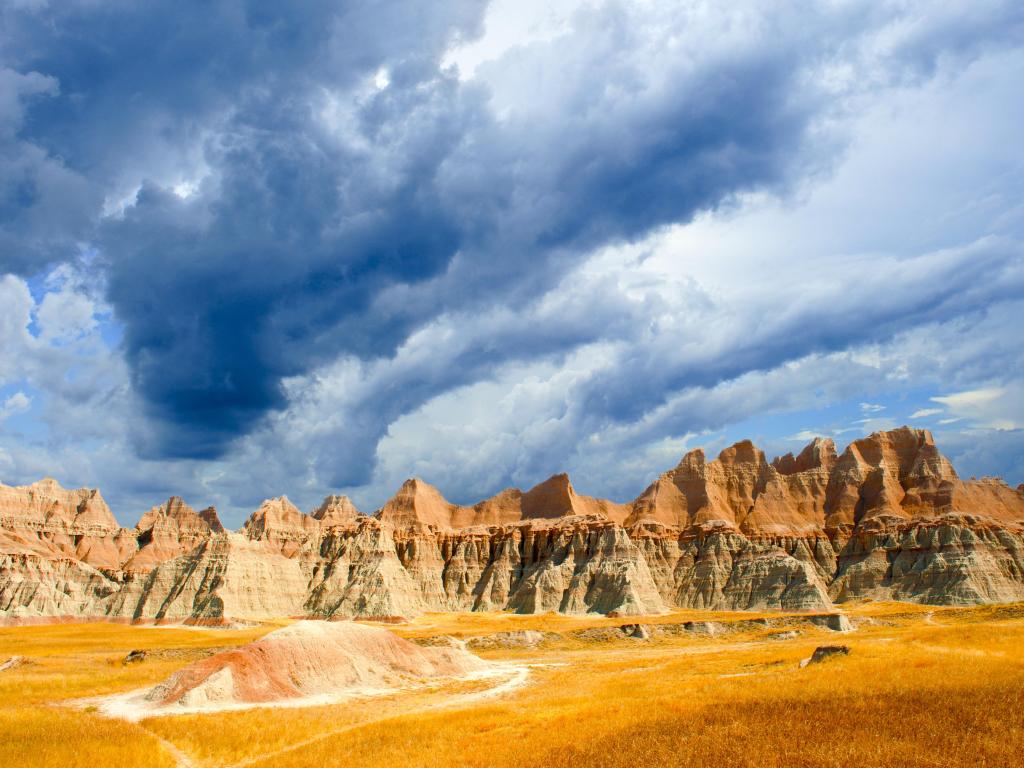 Best road trip route from Indianapolis to Yellowstone National Park
The South Dakota Route is a great choice if you want to experience an awe-inspiring landscape, from open plains to the mountainous terrain of Badlands National Park. This route also takes you to the famous Mount Rushmore in South Dakota.
If you're interested in the history of the "Old West", this is the route for you, with stops in the historic Wyoming towns of Cody and Buffalo. As a complete contrast, this route also gives you the chance to explore the Windy City, Chicago.
Your second option is the Kansas Route. Again, this route takes in some spectacular open spaces as well as characterful cities, including Denver, St. Louis and Kansas City, which is a must-visit for jazz-lovers.
This route involves a lot of miles on the interstate. However, we've included plenty of stops along the way and, as with the South Dakota Route, the highlights of this route make this a road trip to remember.
The South Dakota Route
Begin your road trip by taking Interstate-65 (I-65) North out of Indianapolis past Eagle Creek Park and Lafayette. Follow the interstate until you reach the shores of Lake Michigan and Chicago.
After you leave the city, head towards Rockford and then Madison, where you will start heading west. Cross the Mississippi River and drive past Yellow River State Forest.
When you cross into Minnesota, head for Mapleview and then Blue Earth on I-90. This interstate will take you through Sioux Falls and to Badlands National Park as well as Mount Rushmore.
Drive through Black Hills National Forest and past Thunder Basin National Grassland to reach Bighorn National Forest. The route will take you through Cody and past Shoshone National Forest before you enter Yellowstone National Park.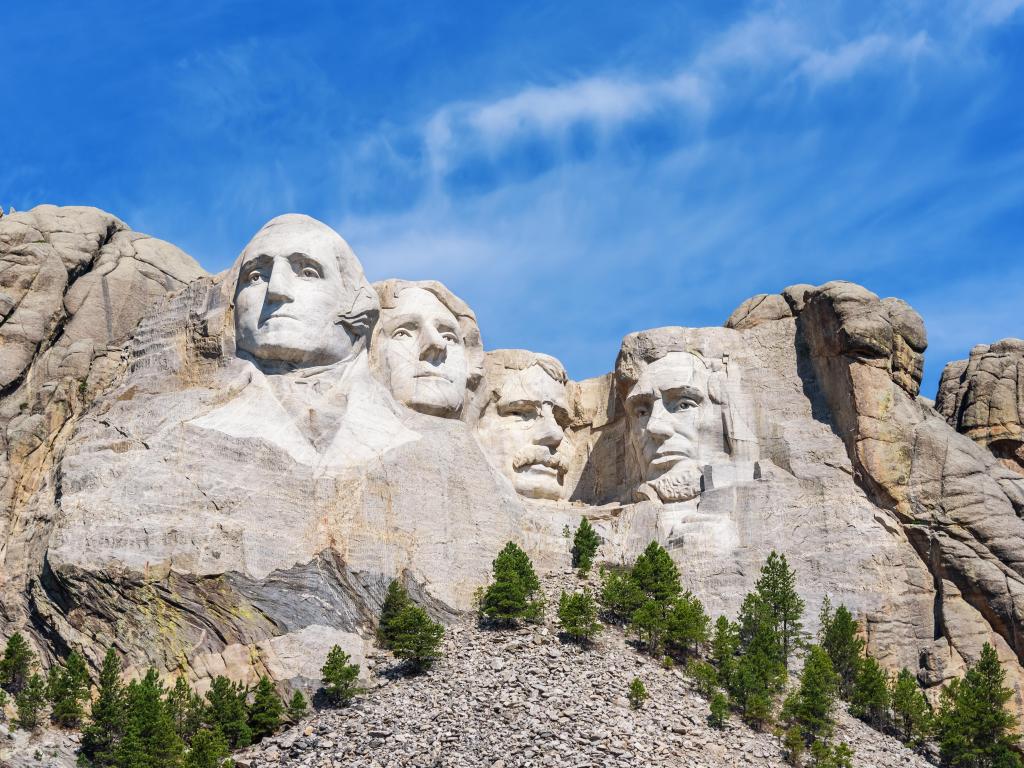 The Kansas Route
Head for St. Louis on the interstate as you leave Indianapolis. This route will take you through Kansas City and stretch through the desert landscape of Kansas before you reach Colorado Springs.
Head north through Denver. Here, you can make a detour to White River National Forest. Follow the interstate, still heading north, past Arapaho and Roosevelt as well as Medicine Bow-Routt National Forests.
You will drive through Fort Collins past Pawnee National Grassland and head towards Lander. Follow the directions for Yellowstone National Park through Bridger-Teton National Forest to reach your destination.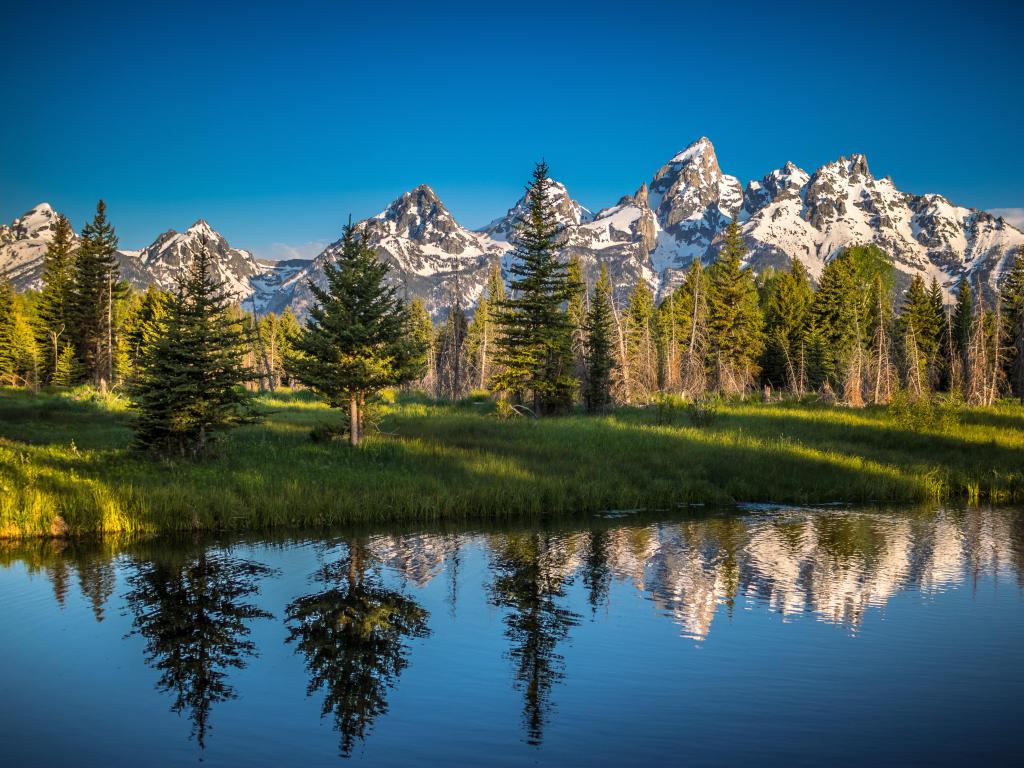 Best places to stop between Indianapolis and Yellowstone National Park
This is a multi-day road trip, which means you will want to factor in some overnight stops along the way. You have plenty of choice but we would recommend breaking up the journey with stops at regular intervals along your chosen route.
Here are our suggestions for some great stops along the way, including where to stay for the night.
A historic stay in Sioux Falls
Located about halfway into the South Dakota Route, Sioux Falls on the banks of the Big Sioux River is the ideal place for a stopover. It is also an interesting city to explore, particularly for nature lovers and anyone interested in the Old West.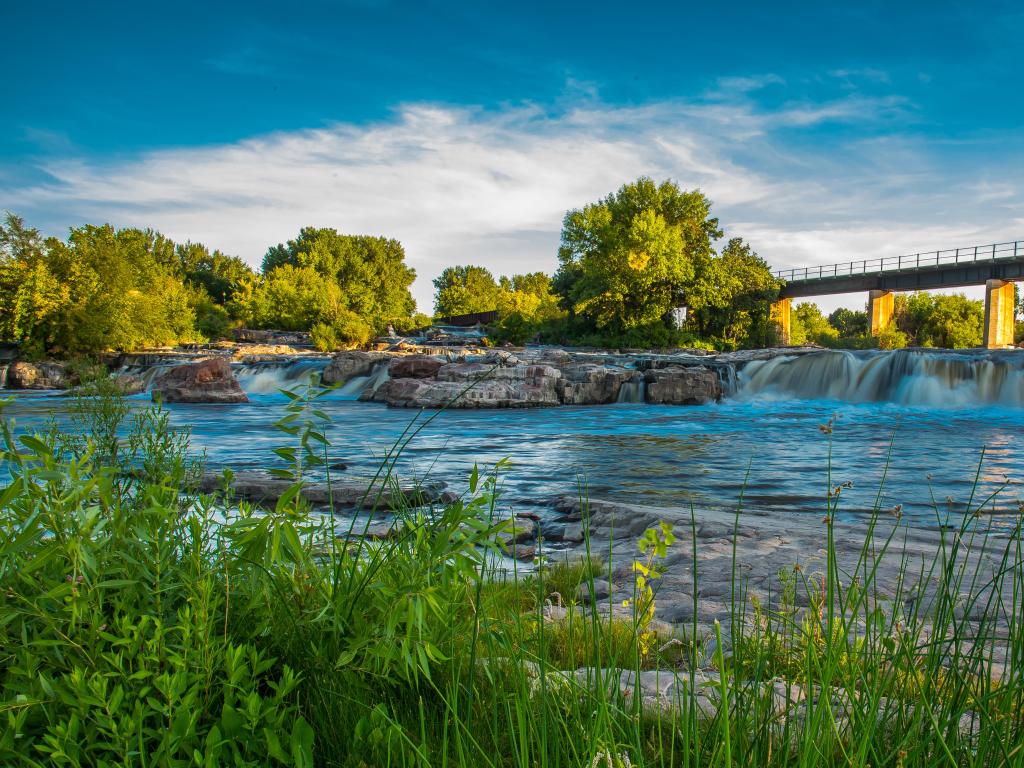 While you're here, you can take a walk in the lovely Falls Park, with its magnificent cascading waterfalls. Other highlights include the Old Courthouse Museum, which depicts the history of the city. You can also enjoy the works of art along SculptureWalk in downtown Sioux Falls.
While staying in a city known for its beautiful scenery, you will want the accommodation to match that and our recommendation for a Sioux Falls hotel is the riverside Hotel on Phillips. This modern hotel boasts stylish rooms, some of which boast beautiful views of the river.
If you aren't satisfied with admiring the river from afar, the area is known for its great cycling trails, and you can rent a bike at the accommodation to take in the scenery firsthand.
The hotel is also located about a mile from Falls Park and is within easy walking distance of many Sioux Falls' attractions, including the Arc of Dreams sculpture and the Old Courthouse Museum for a great day out exploring.
Immerse yourself in jazz and BBQ in Kansas City
On the Kansas Route, we highly recommend a stopover in fascinating Kansas City. About 8 hours into your trip, it is also a convenient place to make a second overnight stop to take a well-earned overnight break from the road.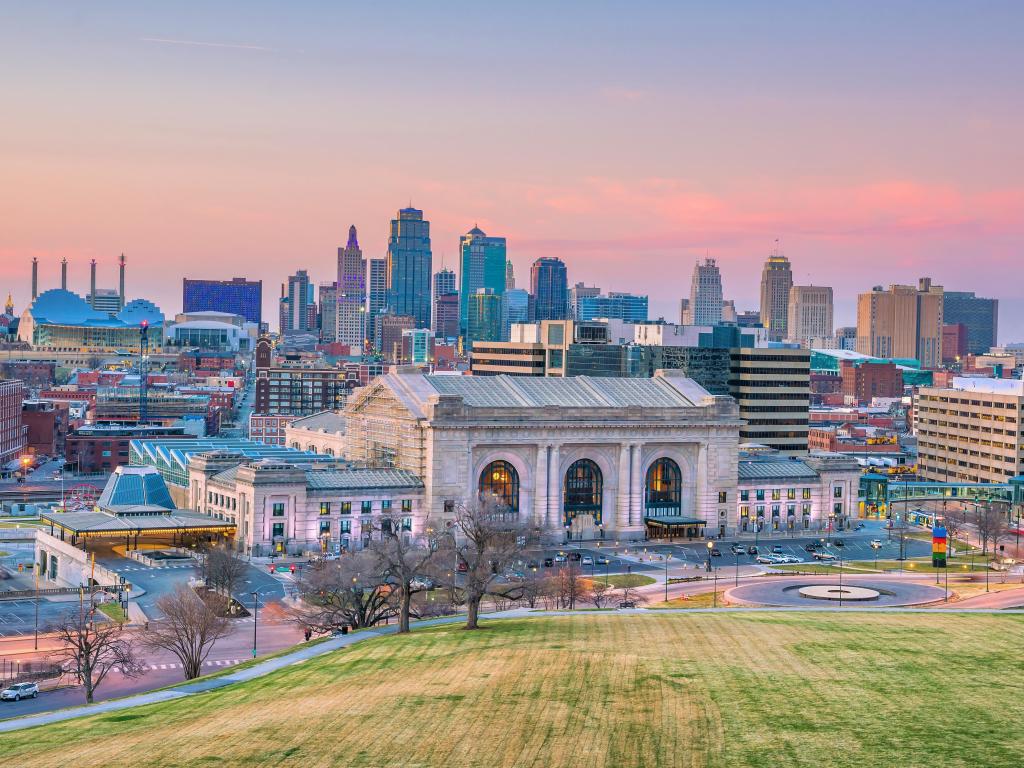 A great choice for a hotel is The Fontaine in the Country Club Plaza Shopping District. Relax in the stunning rooms and enjoy the awesome city views. You can also take a welcome dip in the fantastic rooftop swimming pool and dine at the upscale on-site Mediterranean restaurant.
If you'd like to sample Kansas City's unique cuisine, the popular Power and Light District is located just a short drive from the hotel and is dotted with fantastic restaurants and entertainment options.
Missouri's largest city is steeped in culture, music and history. Culture-lovers will be spoiled for choice during their stay as they can enjoy the fantastic Nelson-Atkins Museum of Art, Federal Reserve Bank Money Museum and The National World War I Museum at Liberty Memorial.
Meanwhile, jazz aficionados will love the American Jazz Museum, as well as the city's 40 jazz bars, which the area is famous for. The city is also renowned for its BBQ, so foodies won't be left out in Kansas City, where there is something for everyone!
Luxury and comfort at Yellowstone National Park
Once you reach Yellowstone National Park, you will have endless options for exploring its 2.2 million acres. Highlights include the Grand Canyon of the Yellowstone River and the Old Faithful geyser.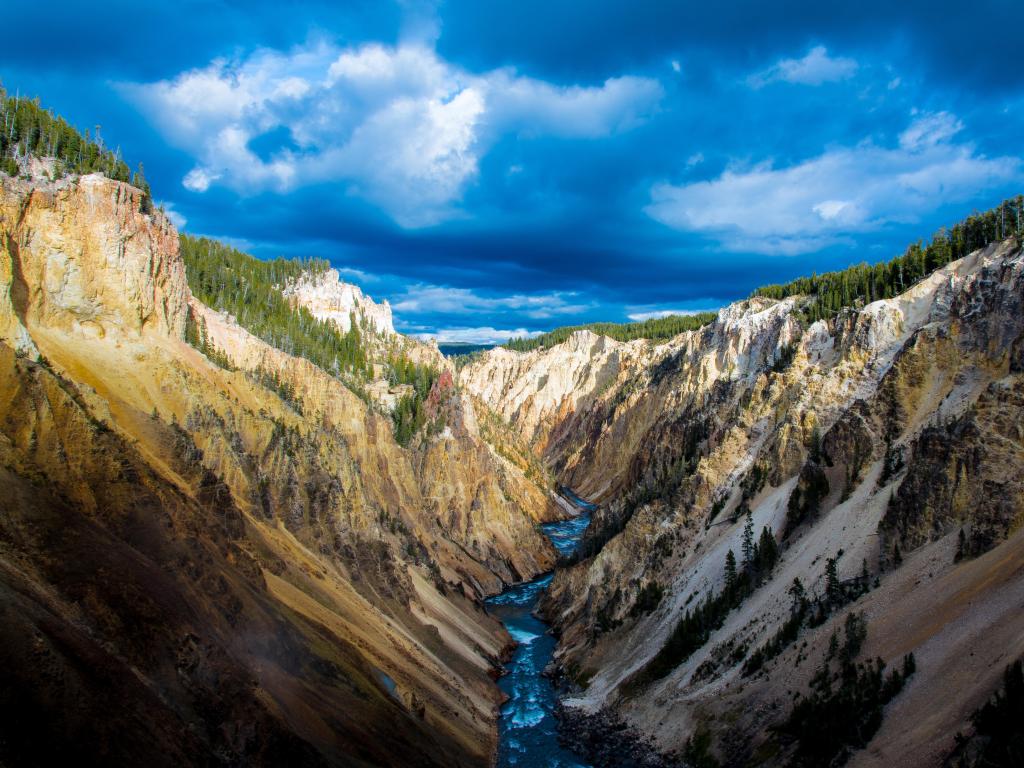 Hotels inside Yellowstone National Park are limited. So, you might prefer to stay nearby and visit the park by car or on a guided tour. An excellent option for an overnight stay is the luxurious Rustic Inn Creekside in Jackson, Wyoming,
In this beautiful hotel, you'll find fabulous rooms to rest in after your epic travels. You can also relax in the outdoor pool and jacuzzi, which offer lovely views of the mountainous scenery and dine in the on-site restaurant. The hotel is located 60 miles from the South entrance to the park.
However, if you would like to stay inside the park, we recommend the Yellowstone Park Hotel, which is located near the West entrance, close to the Grizzly & Wolf Discovery Center. The hotel features well-appointed rooms and an indoor pool, with a daily continental breakfast available.
Things to see on a road trip from Indianapolis to Yellowstone National Park
Given the number of miles this trip covers, you will likely want to take frequent breaks from the road. Fortunately, both our routes take in some wonderful sights. We've picked a few of the highlights on each route to help you put together the best possible itinerary.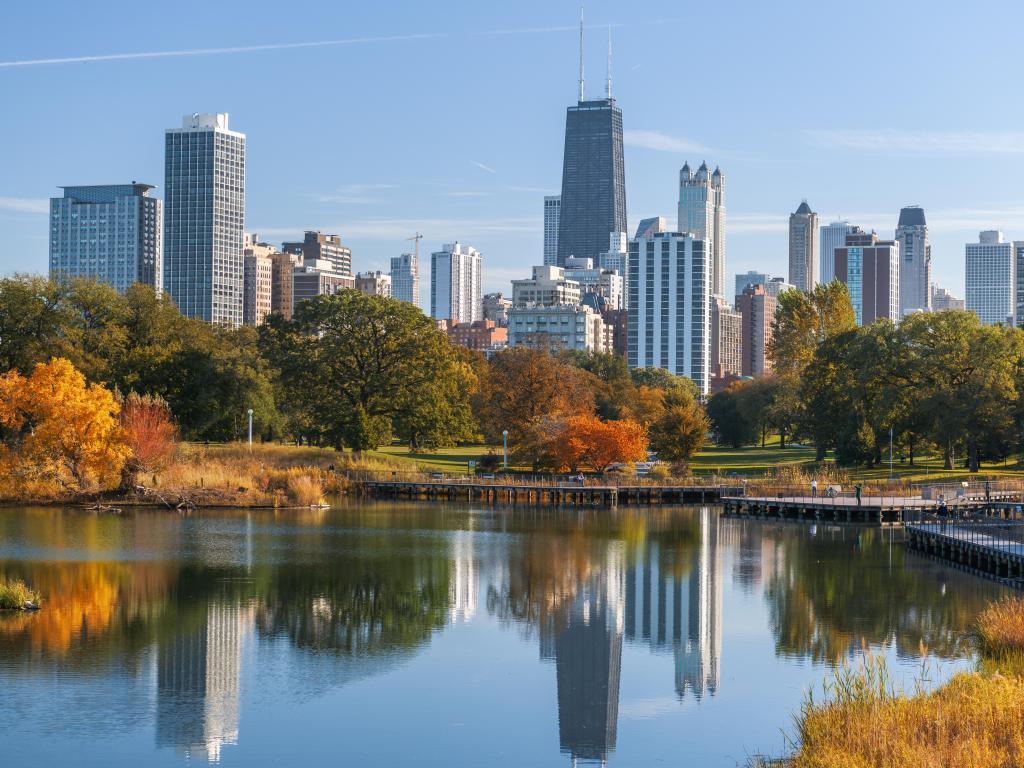 The South Dakota Route
Lafayette, Indiana - A worthwhile stop before you reach Chicago, here you can appreciate the architecture of the Tippecanoe County Courthouse and maybe hit one of the popular downtown bars.
Chicago, Illinois - You could spend several days here enjoying the shops along the Miracle Mile, savoring the famous deep-dish pizza, exploring the museums and open spaces, and taking in the lively blues scene.
Madison, Wisconsin - We certainly recommend spending some time in this charming city, with attractions including Olbrich Botanical Gardens.
Blue Mounds, Wisconsin - During your trip, be sure to stop off at the Cave of the Mounds in Blue Mounds, a true geological wonder.
Blue Earth, Minnesota - Worth a stop, if only for the chance to snap a selfie at the statue of the Jolly Green Giant!
Great Plains Zoo, South Dakota - One of Sioux Falls' must-see attractions, which incorporates the Delbridge Museum of Natural History.
Badlands National Park, South Dakota - An undoubted highlight of this route is the rugged beauty of the Badlands, with its awesome rock formations and canyons.
Mount Rushmore, South Dakota - One of the country's most striking landmarks, Mount Rushmore features 60-foot-tall granite carvings of U.S. presidents Washington, Jefferson, T. Roosevelt and Lincoln.
Cody, Wyoming - Get an authentic look at the Wild West in Cody, which was founded by Colonel William F. "Buffalo Bill" Cody, and features attractions including the Museum of the Old West.
Buffalo, Wyoming - The Wild West theme continues in Buffalo, in the foothills of the Big Horn Mountains, with historic buildings and the Jim Gatchel Museum featuring artifacts from the Old West.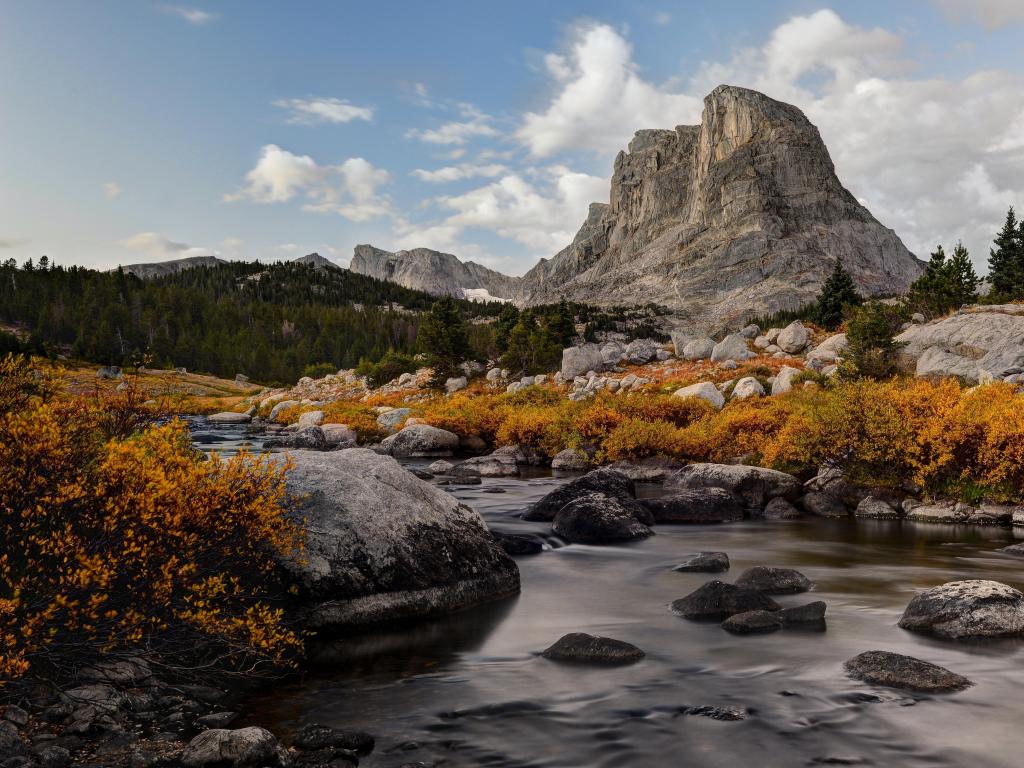 The Kansas Route
Casey, Illinois - A quirky stop, where you can see lots of "big things in a small town", including the world's largest wind chime.
St. Louis, Missouri - With its bustling nightlife and rich culture, including the Cathedral Basilica of St. Louis and the National Blues Museum, a stop in this historic city is a must.
Six Flags St. Louis - In Eureka, Missouri, you'll find this popular theme park, with thrill rides and live shows that offer the ideal antidote to the road.
Columbia, Missouri - If you prefer a calmer stop, in Columbia, you'll find over 63 miles of trails to explore.
Topeka, Kansas - Visit the monumental State Capitol building and spend a few hours discovering the exhibits at the Museum of the Kansas National Guard, which includes Civil War memorabilia.
Oakley, Kansas - An interesting stop, where you can visit the Buffalo Bill Cultural Center and discover the town's link to William Cody.
Colorado Springs, Colorado - There is plenty to enjoy in Colorado Springs, including the stunning Garden of the Gods, with its impressive red rock formations.
Denver, Colorado - Be sure to stop at the "Mile High City", where you can visit Larimer Square, snap some photos at Union Station, and even take in a show at Red Rocks Amphitheater.
Arlington, Wyoming - Among the highlights is Medicine Bow-Routt National Forest, where you can enjoy the stunning mountains and walk by the crystalline waters.
Lander, Wyoming - Take a break from the road to hike the North Slope Trail and make the most of the scenic photo opportunities.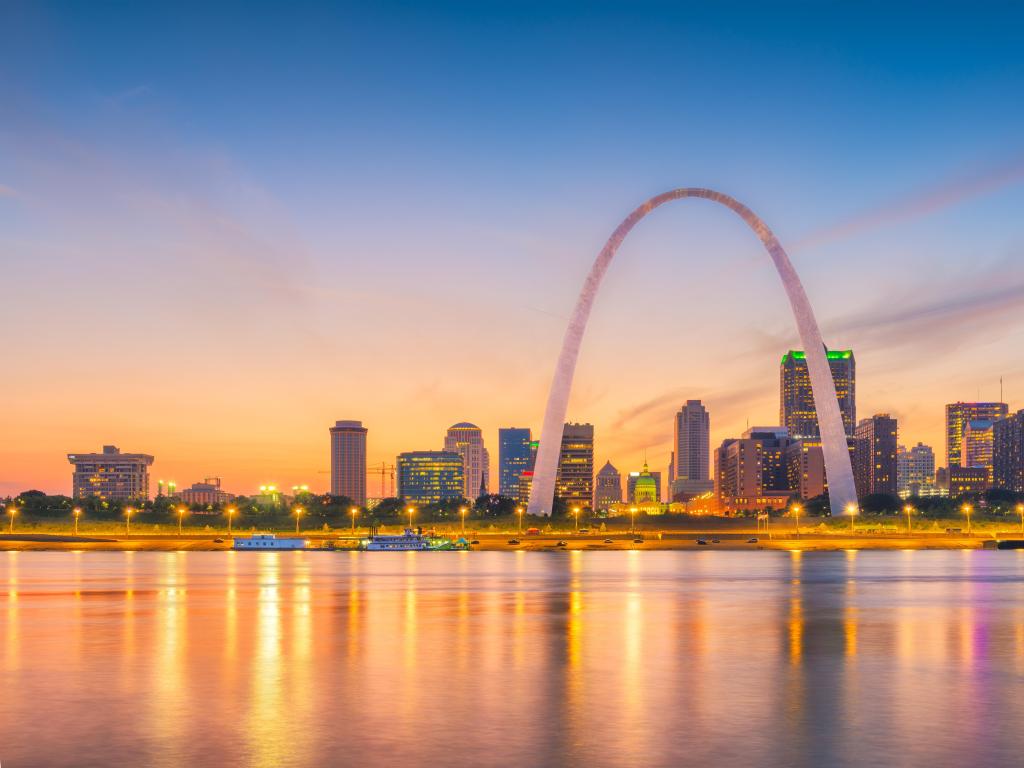 Best time to go on a road trip from Indianapolis to Yellowstone National Park
The main thing to consider when planning your road trip is that Yellowstone National Park is only accessible by car during the warmer months due to the heavy snowfall and ice in winter, when the temperatures drop down to 14-17 degrees Fahrenheit.
However, the park remains open, and you can still experience its unique wintertime beauty by taking a guided tour by a snowmobile or snow coach. These are the only vehicles that can access the park from mid-December to mid-March.
The roads into Yellowstone are generally all open in time for Memorial Day, with April and May averaging between 34 and 42 degrees Fahrenheit and when the beautiful flowers start blossoming, making this a great time to visit this world-famous park.
During Yellowstone National Park's brief summer, you can expect dry and clear conditions, with July and August temperatures averaging around 50 degrees Fahrenheit. These are also the park's peak months, so you can expect crowds.
September is a great month to visit the park, as it is quieter than during the summer while average temperatures still hover around 49 degrees Fahrenheit.