Road Trip from Cleveland to Chicago
A road trip from Cleveland to Chicago takes you on a spectacular journey from the shores of one of the Great Lakes to another. With inspiring scenery and major bustling cities, this road trip has something for everyone as you make your way across the stunning American Midwest.
The road trip from Cleveland to Chicago takes about 8 hours and covers 525 miles. Highlights include Toledo, Detroit, Ann Arbor, Grand Rapids, Michigan City, Columbus, Dayton, Indianapolis, and Lafayette and the beautiful Indiana Dunes National Park.
Continue reading to find out what's in store on this fabulous journey to the Windy City. Discover the best route options, some of the amazing attractions and activities en route, the best places to stay along the way, and the best time to make the trip.
How far is Chicago from Cleveland, and how long will the road trip take?
Comparison of road trip routes between Cleveland and Chicago

| Route | Distance | Driving Time |
| --- | --- | --- |
| The Michigan Route | 525 miles | 8 hours 10 minutes |
| The Ohio Route | 510 miles | 8 hours |
Our Michigan Route covers 525 miles and will take 8 hours and 10 minutes to drive, without allowing for stops and detours along the way. This is the more scenic option and will see you heading through Toledo, Detroit, Ann Arbor, Grand Rapids, and Michigan City before arriving in Chicago.
Our Ohio Route covers 510 miles and will take you 8 hours, heading south from Cleveland to the vibrant city of Columbus, then onto Dayton and Indianapolis before heading north to Chicago.
The route options are similar in distance and time. Be sure that whichever route you decide on, you will not be disappointed with so much to enjoy and experience on an adventure between these two fantastic cities.
While it is possible to complete the journey in a single day, it is important to break up the trip to allow you plenty of time to enjoy the drive and visit as many places as you can along the way. The fun of a road trip is the journey and we recommend taking at least 3 days.
Best road trip route from Cleveland to Chicago
Both route options on this road trip from Cleveland to Chicago offer city vibes and amazing scenery. With plenty of amazing stops on either route, then it's down to you to choose the one that delivers the most for you.
Our Michigan Route follows the shores of both Lake Erie, Lake St. Clair, and Lake Michigan, which will allow you to spend some time in these wonderfully scenic areas. It passes through Detroit and Grand Rapids, both renowned for their vibrant arts scene.
Our Ohio Route is extremely urban and especially recommended for travelers who wish to explore the great cities of Ohio and Indiana in great depth and take in the cultural history on offer.
The Michigan Route
Our slightly longer option, at 525 miles, the Michigan Route follows major roads and is quite straightforward to navigate. Leave Cleveland heading west on Interstate 90 (I-90) with views across the southern end of Lake Erie and take Exit 71 to head to Toledo.
Here you can visit the National Museum of the Great Lakes on the banks of the Maumee River, take a trip to Toledo Zoo, or enjoy the beautiful Toledo Botanical Garden before joining Interstate 75 (I-75) and heading north to Detroit, an excellent place for a stopover.
From Detroit, take Interstate 96 (I-96) Express heading west, passing Rouge Park before joining the M-14 for the short detour south to Ann Arbor.
Leaving Ann Arbor, head north on the M-14 before merging onto the US-23 N passing Whitmore Lake and the Island Lake Recreation Area where you'll take the I-96 West skirting around the city of Lansing, Michigan's automotive center, before reaching Grand Rapids.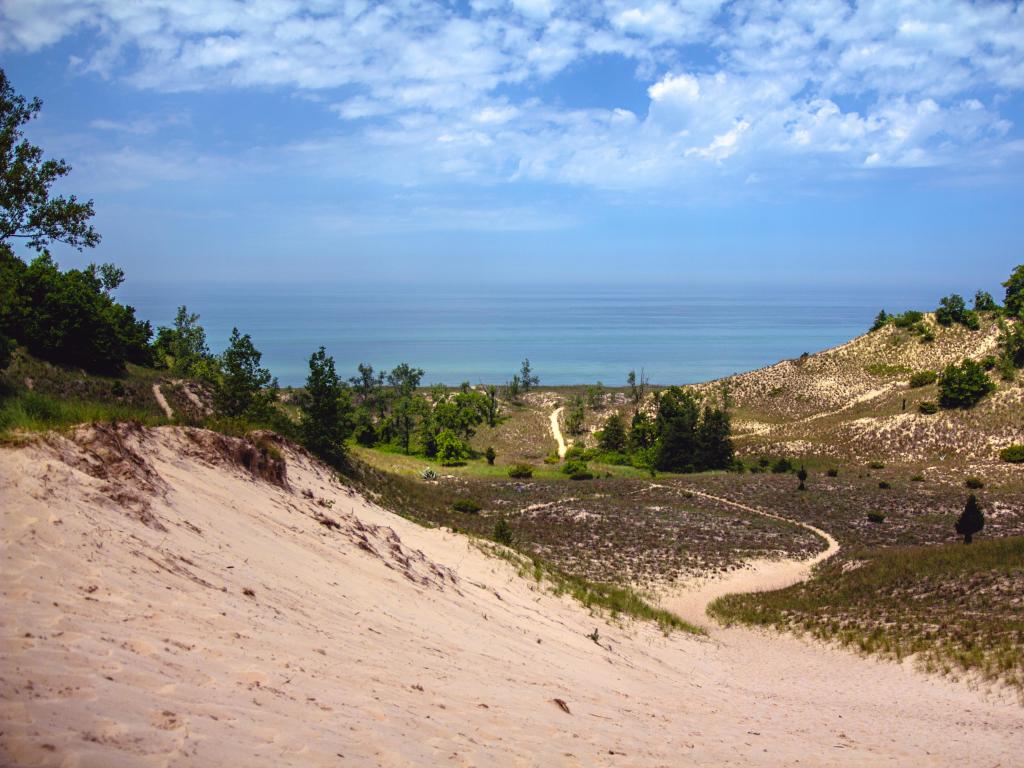 Back on the road, take Interstate 196 (I-196) West until you reach Saugatuck. From here the road hugs the shores of Lake Michigan giving spectacular views as you head past Benton Harbor, Michigan City, and the Indiana Dunes National Park before arriving in Chicago.
The Ohio Route
Leaving Cleveland, join I-90 W for a short time before taking Interstate 71 (I-71) South.
A short detour along Interstate 80 (I-80) will take you to the Cuyahoga Valley National Park, on the Cuyahoga River. Here you can walk the Ohio and Erie Canal Towpath Trail and visit the towering Brandywine Falls with excellent viewpoints to see the cascading water.
Rejoin the I-71 South and continue south until you reach Columbus. Named after the famous explorer Christopher Columbus, a trip to Alum Creek State Park offers plenty of outdoor and watersports activities and Ohio's largest inland beach.
Leaving Columbus, take Interstate 70 (I-70) West, passing Choctaw Lake and Springfield before arriving in Dayton. Here you can visit the Carillon Historical Park and Museum with its historic buildings and exhibits, where you can learn all about the history of the area and see the Carillon Park Railroad.
Head north out of Dayton on Interstate I-75 North for a mile before joining I-70 West crossing into the state of Indiana and passing Richmond and Spiceland before arriving in Indianapolis, an ideal place to spend a night and explore all the city has to offer.
Take Interstate 65 (I-65) from Indianapolis heading north to Lafayette, where you can stretch your legs on the Wabash Heritage Trail, before continuing on the interstate.
Follow the interstate and head north to Gary. Ttake I-90 West along the shores of Lake Michigan where you'll enter the State of Illinois and soon reach the final destination, Chicago.
Best places to stop between Cleveland and Chicago
To make the most of your trip, then several stopovers along the way will ensure you are relaxed and ready for the next day of driving. Our recommended routes pass several big cities with some excellent choices of accommodation. Here are some of our favorite places:
A stay in Motor City, Detroit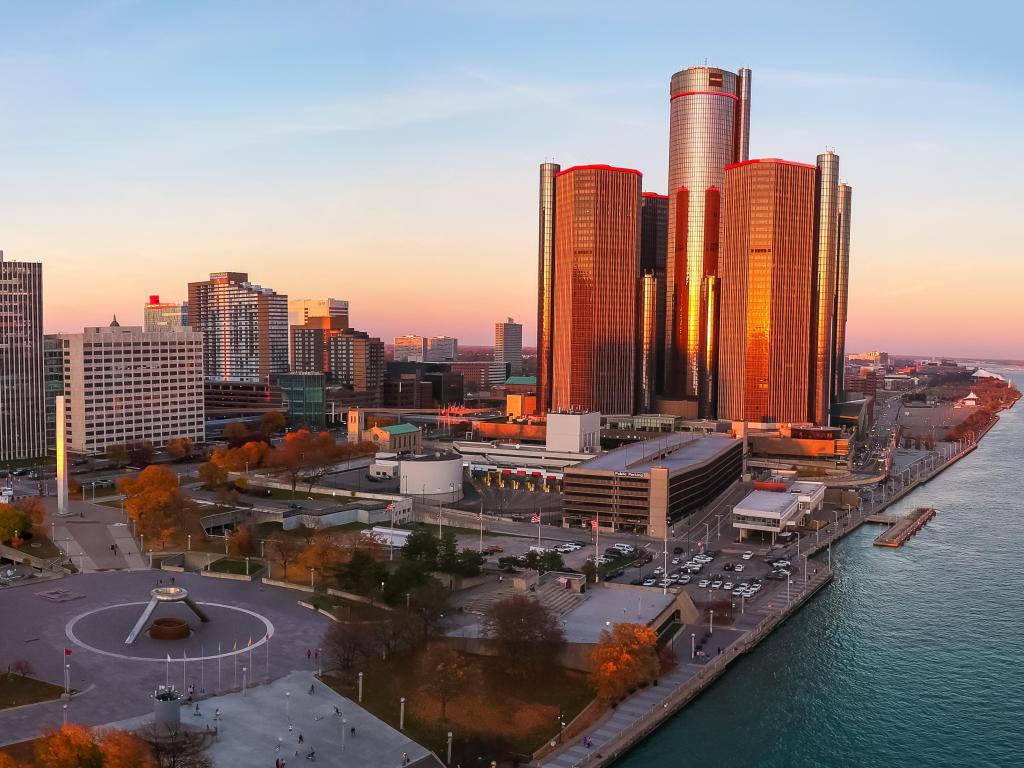 The city of Detroit is conveniently located 3 hours from Cleveland and a great city to explore, that sits directly on the Michigan Route. You can also use it as a base to spend more time exploring the nearby Lakes of Erie and St. Clair.
Known as "The Motor City" and "The Automobile Capital", Detroit is where Henry Ford famously pioneered the automotive assembly line, so you will find attractions dedicated to this important moment in history in the city.
Staying at the Detroit Foundation Hotel, located in the heart of downtown, will be sure to leave you rejuvenated after a day at the wheel. With stylish rooms, an upscale restaurant, a fantastic bar to enjoy your favorite cocktail, and amazing concierge services to help you explore the city like a local.
A trip to the Detroit Institute of Arts nearby will allow you to witness one of the best art collections in the state, with an impressive display of antique and modern exhibits. Music lovers will be inspired by the Motown Museum, dedicated to the famous Motown Sound.
Exploring the city on foot will lead you to the Detroit Riverfront where you can take a beautiful river walk, with inspiring views of the city. The Guardian Building is worth a visit, and this beautifully decorated building features sculptures and mosaics by Ezra Winter.
Feel the need for speed in Indianapolis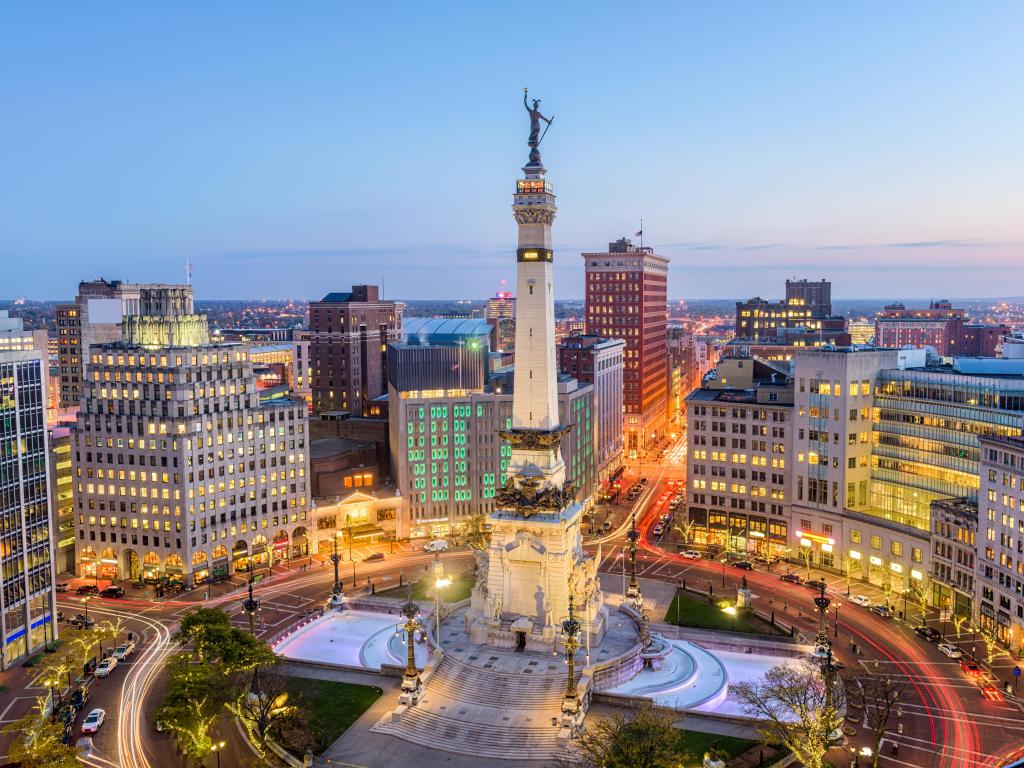 Indianapolis is situated just over halfway along the Ohio Route, and this vibrant, bustling city is ideal for driving enthusiasts as it is famous for hosting the world-famous Indianapolis 500 race.
To make the most of your time in Indianapolis, then a stay at the Ironworks Hotel Indy is highly recommended. This hotel is situated in one of the most striking buildings in the city and features rustic rooms with contemporary amenities.
You can enjoy stunning views from its rooftop lounge and sample the delights of Provision, the upscale restaurant, and bar where you have the opportunity of dining directly in front of the kitchen with personal service from the head chef.
One of the top attractions in the city, the Indianapolis Motor Speedway and Museum is close to the hotel and even if you aren't visiting the city in time for the famous Indy 500, you can learn all about the history of the most famous motor race in the world here.
The popular Indianapolis Zoo, is also close to this fantastic hotel, as is the Fashion Mall at Keystone if you fancy a spot of shopping whilst you're in town. You can also feed your inner child at the Children's Museum of Indianapolis, the largest of its kind in the world.
Taking The Indianapolis Cultural Trail in downtown Indianapolis is an excellent way to explore the city and take in its sights and attractions and Central Canal is an excellent place to take a leisurely stroll.
Where to stay when you reach Chicago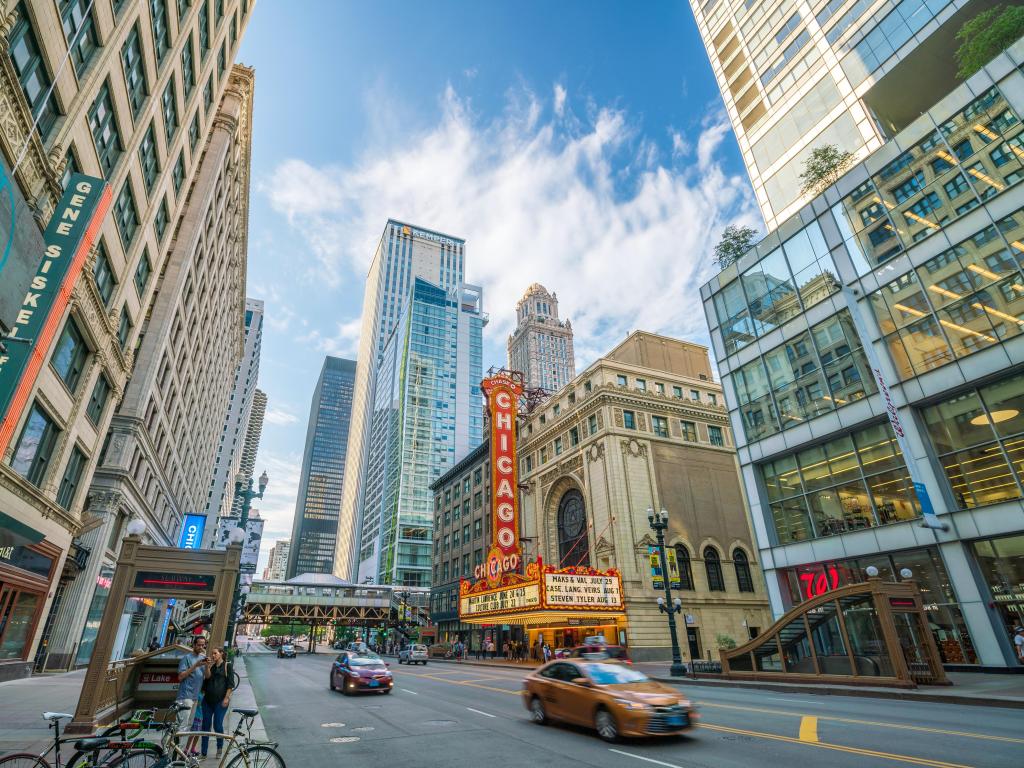 After your incredible journey, it's well worth ending the trip in style with a stay at the Viceroy Chicago. This 5-star hotel is the epitome of luxury and is located within close proximity of Chicago's Magnificent Mile, the famous shopping, dining, and entertainment district.
You can enjoy panoramic views from Devereux, the fabulous rooftop lounge and bar, and relax in style in the rooftop pool. The rooms inventively redefine mid-century modern glamour and the floor-to-ceiling windows offer amazing views of the city.
An excellent way to view the city and its most famous buildings is from a river cruise, taking in all of its architectural masterpieces in one tour. View the skyline from the Chicago River and take in the Sears Tower, Old Post Office, 360 Chicago Observation Deck, and more.
A trip to the Museum of Science and Industry is a must. It's the largest science museum in the Western Hemisphere with over 14 acres of hands-on exhibits, where you can run in a human-sized hamster wheel, board a 727 hanging from the ceiling or climb aboard a World War II German Submarine.
Experience Chicago's award-winning dining scene, where you can dine in a hidden garden, or enjoy dinner with waterfront views, before enjoying the nightlife in the birthplace of house music and Chicago-style jazz, with its famous comedy clubs and legendary venues.
Things to see on a road trip from Cleveland to Chicago
There's plenty to see on this great adventure, and with so much to see and do as you pass through major cities, stunning scenery and amazing shorelines, we have compiled a list of some of the best things to see along the way.
The Michigan Route
Lake Erie - One of the most beloved and scenic lakes in North America, Lake Erie offers opportunities to fish, kayak, swim, or even take a romantic dinner cruise where you can admire the sunset.
Toledo, Ohio - Known as "The Glass City" for its history as the biggest glass-producing city in the nation, Toledo is also famous for Toledo Zoo, Metroparks Toledo, and Toledo Museum of Art.
Ann Arbor, Michigan - Ann Arbor is known for its cultural history and is an artists' community that is home to many galleries, museums, and theaters.
Lansing, Michigan - This charming city is known for its history as a car manufacturing place. It is also home to the popular Potter Park Zoo and Michigan State Capitol.
Grand Rapids, Michigan - This city was once known as the furniture-producing capital of the USA. It continues this legacy and is also home to Fish Ladder Park, Frederik Meijer Gardens and Sculpture Park, and John Ball Zoo.
Saugatuck Dune Rides - Enjoy a ride through the dunes of Michigan, led by expert guides. This attraction is fun and excitement for the whole family!
Windmill Island Gardens, Michigan - You will think you are being teleported to a tulip garden in the Netherlands if you visit these gardens at the right time.
Dutch Creek Farm Animal Park - Take a safari to meet some of the cute inhabitants of this picturesque farm (which includes zebras!) and feed them.
Old Lighthouse Museum - Why not take a break on your way to Chicago and visit this historic lighthouse, which is now a museum? You can take guided tours to learn about its historic past.
Mishawaka Riverwalk - This fantastic concrete path on the waterfront passes through some of the most beautiful parks in the city of Mishawaka.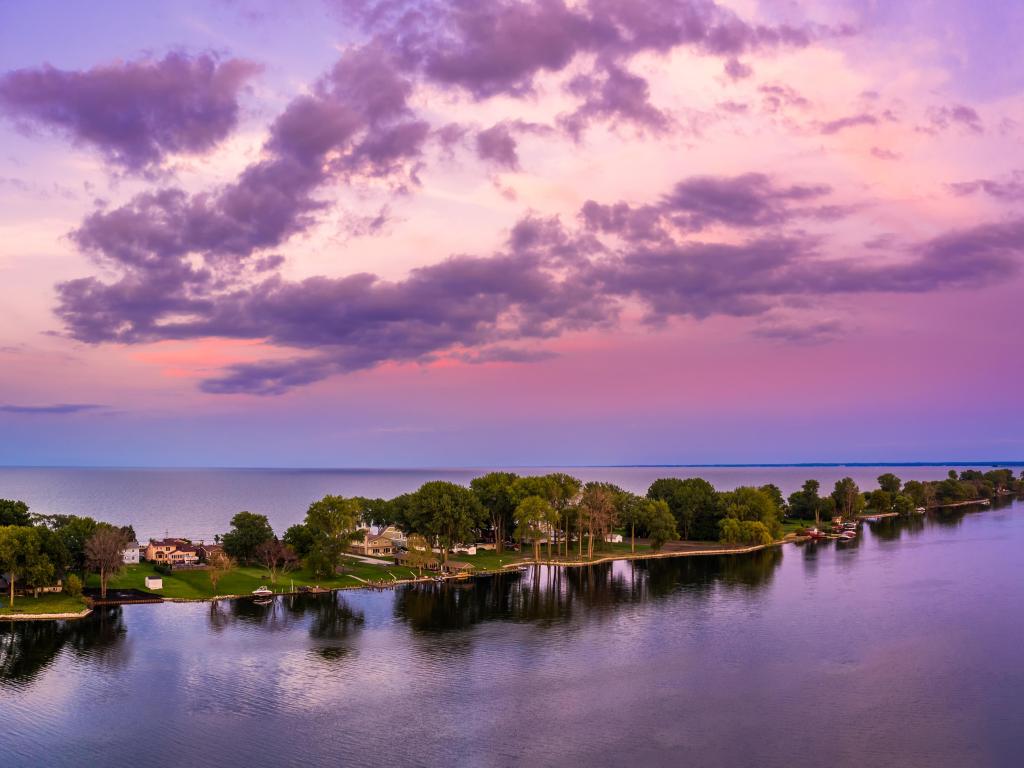 Ohio Route
Akron, Ohio - LeBron James' hometown is known for Brandywine Ski Resort, Akron Zoo, Akron Art Museum, and Historic Downtown Seville.
The Farm at Walnut Creek - Fun for the whole family! You can visit this farm and feed all sorts of animals including giraffes and zebras. You can also visit the Amish houses located on the farm during your visit.
Columbus, Ohio - In this historic city you can visit the Ohio Statehouse, Columbus Zoo & Aquarium, Columbus Museum of Art, and Scioto Mile, which is a collection of several parks.
Hartman Rock Garden - This is one of the most quirky road attractions you will come across on this house; it is an impressive rock garden allegedly crafted by a single man!
Dayton, Ohio - Birthplace of Orville and Wilbur Wright, where you can learn all about the fascinating story of the brothers who created aviation history. Visit the Wright-Dunbar Interpretive Center or the National Museum of the U.S. Airforce.
Lewisburg Haunted Cave - Enter only if you dare! This cave system is an entertainment complex that is filled with ghosts and ghouls.
Indianapolis, Indiana - Known for the famous race Indy 500, Indianapolis is also home to the biggest children's museum in the world!
Lancaster Covered Bridge - Although a bit off the main route, you can take a small detour to visit this covered bridge to take a Buggy ride in carriages drawn by horses.
Indiana Beach Boardwalk Resort -This amusement and water park resort is the perfect place to let your inner child out before you reach your destination in Chicago.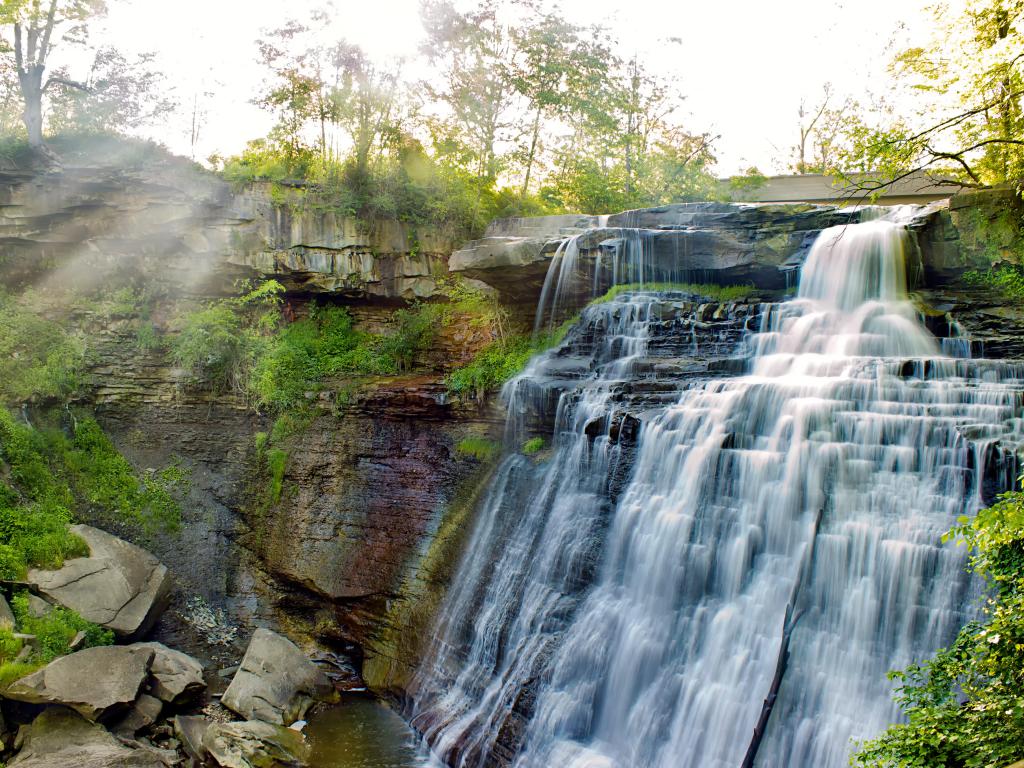 Best time to go on a road trip from Cleveland to Chicago
This road trip can be done any time of the year, but it is good to keep in mind that this destination does get cold in the winter with daily average highs around 30-35 degrees Fahrenheit.
The peak season in Chicago is summer when the city is host to over 400 festivals! July and August are especially popular with tourists and daily temperatures average around 80 degrees Fahrenheit. This makes summer a great time to take advantage of the recreational activities by the lake.
Winter can be cold in Chicago, with the average yearly snowfall around 37 inches. Many of the cities on both of our suggested routes become winter wonderlands, so if you want to admire some festive decorations and ice skating, this is the time to go.
Spring and fall are a great time to make this road trip as you will get to admire the beautiful foliage as it changes color or flowers start blossoming.
The temperatures are mild during these seasons, staying in the range of 50 degrees Fahrenheit. The attractions won't be as crowded, and hotel prices will be more agreeable.
Experience the Chinese New Year in Chinatown which takes place in February, and you might get to see the river dyed in a curious emerald shade if you visit the city in March during St. Patrick's Day Downtown Parade and River Dyeing.