Road Trip From Los Angeles To Grand Canyon
The beautiful Grand Canyon, widely considered to be one of the Natural Wonders of the World, really needs no introduction. If you want to travel to the Grand Canyon from Los Angeles, you might be tempted to catch a plane to Phoenix, but you should consider driving instead.
The 510-mile road trip from Los Angeles to Grand Canyon is about 8 hours without stops. Highlights on this route include Joshua Tree National Park, Route 66 in Kingman and Williams, Salton Sea, Mojave National Preserve and Kaibab National Forest.
You'll have plenty to see and do on the way, so continue reading to familiarize yourself with your itinerary.
How far is Grand Canyon from Los Angeles and how long will the road trip take?
The road trip from Los Angeles to Grand Canyon National Park covers about 510 miles and takes about 8 hours of driving. The route starts off along the I-10 and eventually winds its way to the I-40 at the border with Arizona.
A great feature of this route is the lack of traffic – once you've made it out of Los Angeles, you'll mostly just be driving through the open desert, and even the bigger towns you'll be passing through shouldn't be congested in the slightest.
You could leave Los Angeles via the I-40 directly and shave about 45 minutes off your drive, but this makes the opening stretch of the drive significantly less scenic and doesn't really save you enough time to justify taking this route.
In theory, it's possible to reach the Grand Canyon in a single day if you take off early and keep you breaks short. However, a better course of action would be to take a few days to admire the beautiful nature along the way. Despite the predominance of desert terrain, the route outlined below passes through some truly one-of-a-kind places.
Best road trip route from Los Angeles to Grand Canyon
The best route from Los Angeles to Grand Canyon is reasonably short and features incredibly scenic landscapes and a few notable towns throughout.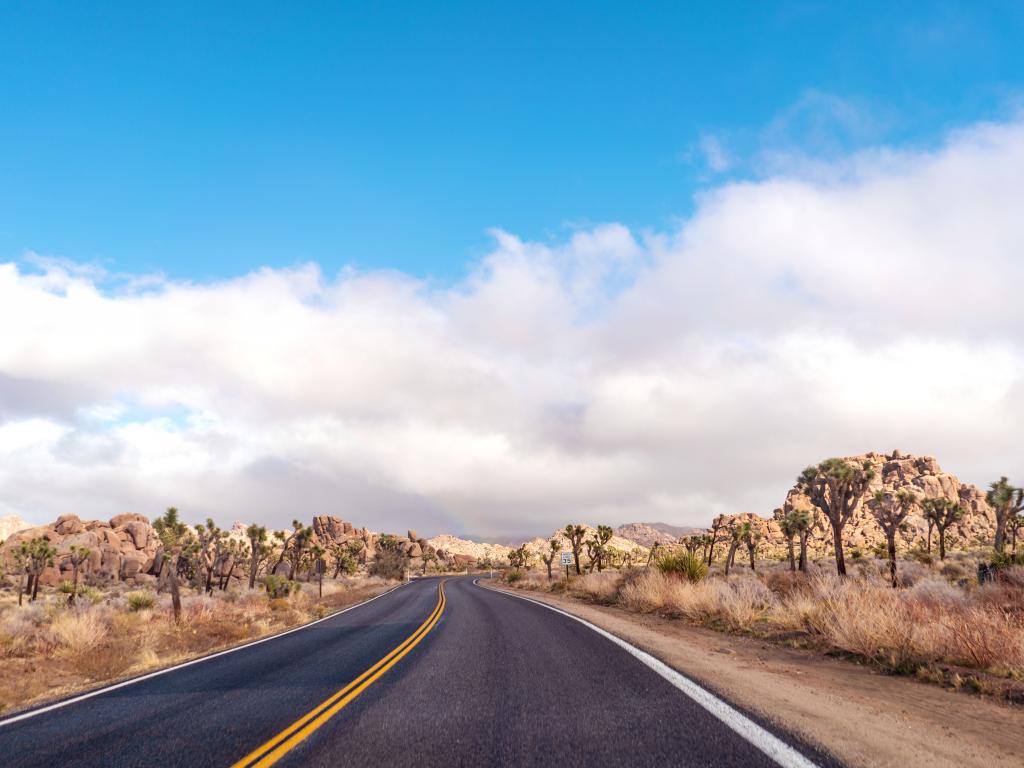 By leaving L.A. via the I-10, you slightly extend the trip and miss out on driving by Mojave National Preserve in favor of seeing Salton Sea and Joshua Tree NP up close – this is a non-issue, since you can very easily backtrack a few miles to get to the preserve once you connect to the I-40 down the line.
Road trip route from Los Angeles to Grand Canyon
Follow the I-10 out of Los Angeles, past Mt San Jacinto State Park and along the edge of Palm Springs. Continue along Coachella Valley Preserve and Joshua Tree National Park, and take Exit 192 just past the park into SR 177.
From this route, segue into SR 62 and follow it east until Vital Junction, then take US 95 north into the I-40. From here, either follow the interstate back west for a few miles to check out Mojave National Preserve, or continue east through Havasu National Wildlife Refuge and past the border with Arizona.
Soon after that comes your first encounter with Route 66 – drive across the historic road through the city of Kingman and back onto the I-40. After passing through Ash Fork and entering Williams, get on the Hwy 66 again. From here, either take a detour east to Flagstaff or stay on track by going north on SR 64.
Continue along the state route past Kaibab Lake Campground – all you need to do is follow it north through Valle, and you'll eventually reach Kaibab National Forest and Grand Canyon Village.
Best places to stop between Los Angeles and Grand Canyon
You should probably split the journey into a at least a couple of days so you don't have to make the drive in one day. You can use your hotel or rental as a base of operations when planning which amazing landscapes in the area you want to check out. Below are some of the area's best hotels for your consideration:
Explore and rest at Flagstaff
Although Flagstaff deviates slightly from your route, it's a popular stop for visitors of Grand Canyon and is well-connected to it. On top of that, there are plenty of interesting things to do in and around town, so you should consider looking for a hotel here – the best one would have to be Flagstaff Little America Hotel.
Thanks to its fashionable lounge area, large outdoor swimming pool, and incredible on-site restaurant and bar, this hotel is the gift that keeps on giving. Prepare yourself for a long day of hiking by strolling around the 500-acre ponderosa forest, and if braving the cliffs hasn't tuckered you out, hit the fitness center for a real challenge.
If all you want to do is just sit down and relax, grab a cup of coffee or a board game from the gift shop and sit down in the communal area outside. Speaking of the outside, that view of the sunset and surrounding greenery from the comfort of the hot tub never gets old either!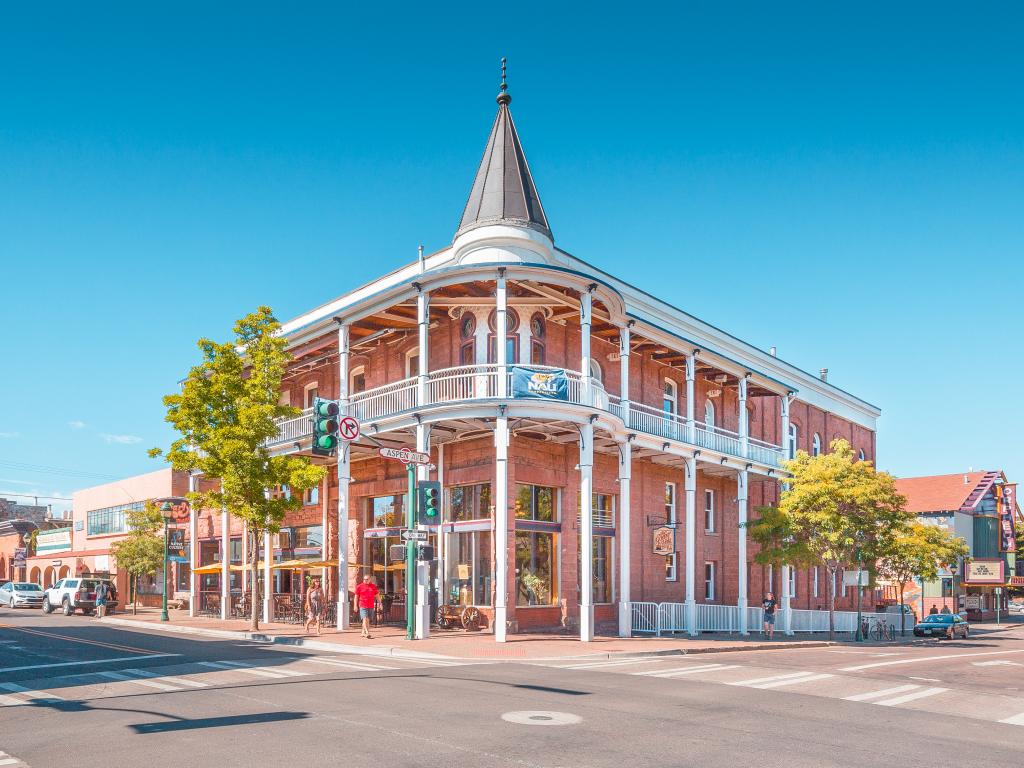 This is definitely more expensive than your run-of-the-mill hotel in a small town, but considering the high-quality accommodation and how close it is to the Grand Canyon (and other landmarks), it's absolutely worth it.
Make the most of your visit at Grand Canyon
At just under 40 minutes' drive from Grand Canyon's South Rim, Clear Sky Resorts is a convenient and unique way to spend a night on this magical trip.
The amazing dome structures at this luxury resort give you a panoramic view of the clear, starry sky, making this a perfect stop to enjoy the expansive yet secluded beauty of the area.
Each dome's decor is individually-themed, adding to the playful and escapist vibe of the place. Whether you're a stargazer, a wannabe princess or an intrepid explorer, there's a theme here for you at this quirky - yet stylish - resort.
That's not to say that Clear Sky Resorts isn't practical though: those traveling with kids will appreciate its family rooms and on-site playground.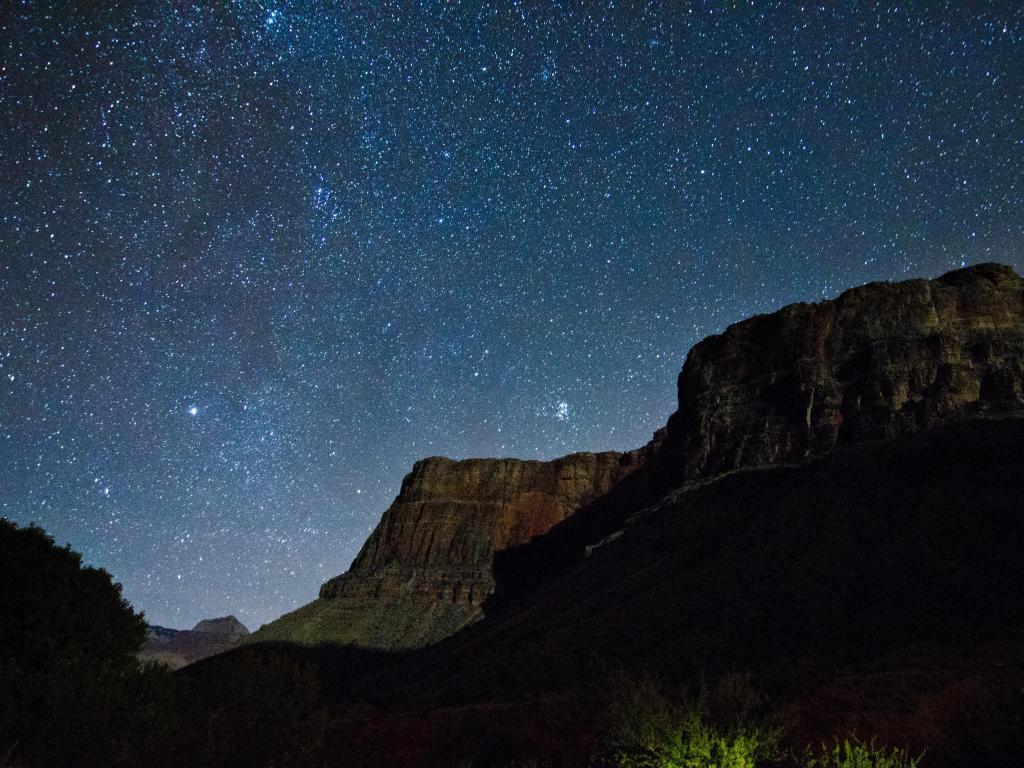 Unwind after a long day of sightseeing with a drink from the on-site bar and a hearty meal from the food truck. And guests of all ages will enjoy making s'mores outside the domes!
Things to see on a road trip from Los Angeles to Grand Canyon
To truly appreciate each and every landmark along the way, try to dedicate at least one week to traveling this route. The Grand Canyon National Park alone has countless spots that are worth your time, but these are some of the places to look out for on the drive there:
Mt San Jacinto State Park – this beautiful park houses the 10,000 ft-tall San Jacinto Peak, one of America's most prominent peaks
Joshua Tree National Park – the park's stony terrain and beautiful Joshua trees make this a popular hiking location
Salton Sea – with waters saltier than those of the Pacific Ocean, this ever-shrinking lake stands out as one of America's biggest environmental anomalies
Mojave National Preserve – characterized by wildflowers, Joshua trees, and countless sand dunes and canyons
Lake Mead (Southern leg) – providing the elusive water/desert combo, this reservoir is perfect for water-based outdoor activities
Havasu National Wildlife Refuge – a beautiful pocket of nature frequented by several rare or endangered animals
Kingman – this city is referred to as the heart of the historic Highway 66, as it houses the largest remaining stretch of the original road in its downtown area
Delgadillo's Snow Cap – located in Seligman, this roadside attraction was built from scrap wood and stand as a time capsule for the Mother Road
Grand Canyon Deer Farm – exactly what it says on the box – 10 acres of adorable animals raised from infancy, and they're all yours for the petting
Flagstaff – the closest major city to the Grand Canyon's South Rim, this city is flanked by mountains, forests, and monuments from all sides
Kaibab National Forest – a breathtaking forest featuring ponderosa pines, aspen trees, and a wide assortment of wild animals
Grand Canyon National Park – the road trip's crowning attraction – experts believe the Colorado River has been 'digging' these canyons for millions of years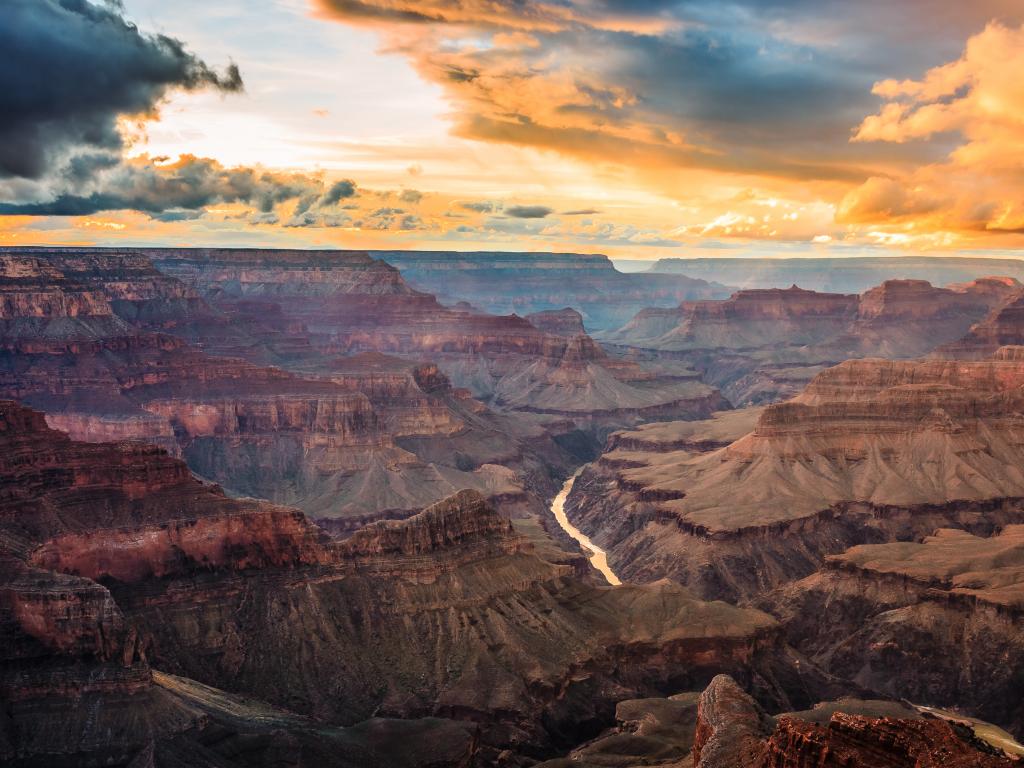 Best time to go on a road trip from Los Angeles to Grand Canyon
You can do the road trip from Los Angeles to the Grand Canyon anytime between early spring and late fall – you'll want the weather to be as nice as possible as you'll be spending most of your time hiking, camping, biking, or driving around the park.
The first thing to consider is the drive – as the majority of the California stretch is desert terrain, driving in the summer can be difficult when the temperatures peak in July and August
As for Grand Canyon itself, visiting in winter will guarantee you plenty of peace and quiet, but the North Rim would be entirely closed off due to heavy snow(as it averages nearly 12 feet of snow every year!) , and temperatures would be extremely low. For this reason, visits in the winter are generally ill-advised.
On top of summer being peak season, temperatures at the bottom of the Canyon can often exceed 100 degrees, making hikes here practically impossible. If you don't plan on hiking, temperatures at the South Rim tend to cap out at around a pleasant 80 degrees.
Picking the best months to visit is a toss-up – both March to May and September to November are great options. Although always prone to fluctuations, temperatures tend to be more pleasant on average than in the summer, and the park isn't quite as congested during spring and fall.
With that said, fall just barely wins out over spring. Due to the dramatic terrain shifts and climate differences, there will often be lingering snow in certain areas in spring, which could potentially mean the North Rim would be off-limits.