Road Trip from Los Angeles to New York
Whichever route you take between Los Angeles and New York, you'll be making a truly iconic coast-to-coast trip that takes in at least 11 states and travels through some of the country's most vibrant cities. This epic journey is what road trip dreams are made of!
The 2,900-mile, 42-hour road trip from Los Angeles to New York takes you past Las Vegas, the Grand Canyon, the Rockies, Denver, Chicago, the Great Lakes, Oklahoma, Memphis, Nashville, the Blue Ridge Parkway or Washington DC, depending on your route.
As you cross the country you'll pass by stunning and diverse landscapes where you could stop off to hike, canoe, cycle or ride. The route can take you across the Rocky Mountains and wide open prairies, across deserts, past national parks, or from the Great Lakes to the Appalachians. Carry on reading to find out what other treats are in store when you take this ultimate road trip.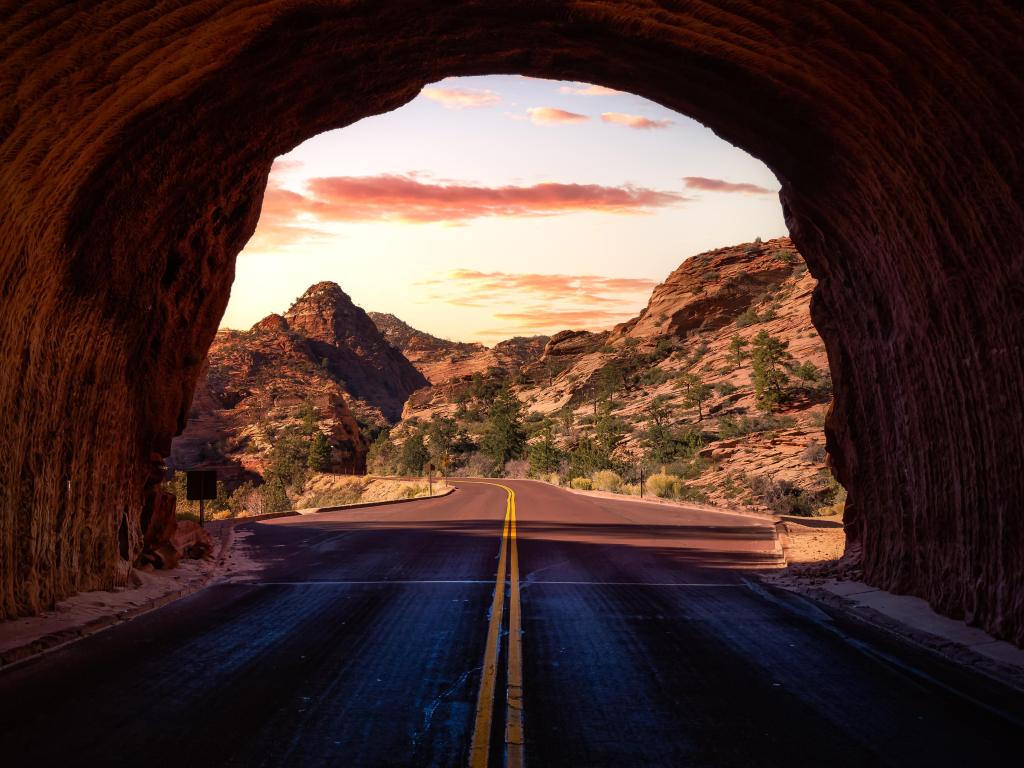 How far is New York from Los Angeles, and how long will the road trip take?
Whichever way you make this trip, you'll be traveling at least 2,800 miles across the country
Route
Distance
Driving Time
The Route 66 Route
2,900 miles
43 hours
The Denver Route
2,800 miles
42 hours
The Washington DC Route
2,900 miles
43 hours
The Blue Ridge Parkway Detour


Total route length

3,040 miles
47 hours
There's no avoiding the fact that New York is a long, long way from Los Angeles. But since there's so much to see and do along the way you'll hardly notice the miles flying by.
The routes we've suggested will take you between 42 and 43 hours of non-stop driving time, covering between 2,800 and 2,900 miles. There's also the option to add in a detour along the Blue Ridge Parkway, which takes about 5 hours longer to complete the 3,040 mile journey.
Assuming you'll want to make a few stops along the way, we'd recommend taking a least a week to make this drive. This lets you split up the driving into a manageable six hours per day, leaving time to enjoy some of the sights en route.
However, seeing as this is a once-in-a-lifetime adventure for most people, why not extend your trip so that you can take your time exploring the national parks, scenic views and fabulous towns and cities you'd otherwise have to drive straight past?
As you'll see below, there are dozens of amazing places to visit on this fantastic road trip from Los Angeles to New York. If you have time, you could fill at least 3 to 4 weeks and still not see it all.
This really is a road trip that deserves as much time as you can spare, and it will reward you with a lifetime of memories and experiences.
Best road trip route from Los Angeles to New York
Of course, on such a long trip you could come up with dozens of ways to make the journey, but we have three routes and a scenic detour to recommend for you.
The first option follows parts of the one-time Route 66: the legendary cross-country route that connects Santa Monica and Chicago. You'll head past some of the iconic southern cities, with optional detours to the big-name attractions of Las Vegas and the Grand Canyon.
Route 66 itself is no longer a complete cross-country drive – you now make most of the journey along Interstates – but you can still follow some stretches of Historic Route 66. After it ends in Chicago, you'll visit two of the Great Lakes before heading on to New York.
As an alternative, the Denver Route heads up through the Nevada desert past Las Vegas then across the Rocky Mountains. This route crosses the Great Plains of the Midwest and the northern end of the Appalachians, before taking you into New York.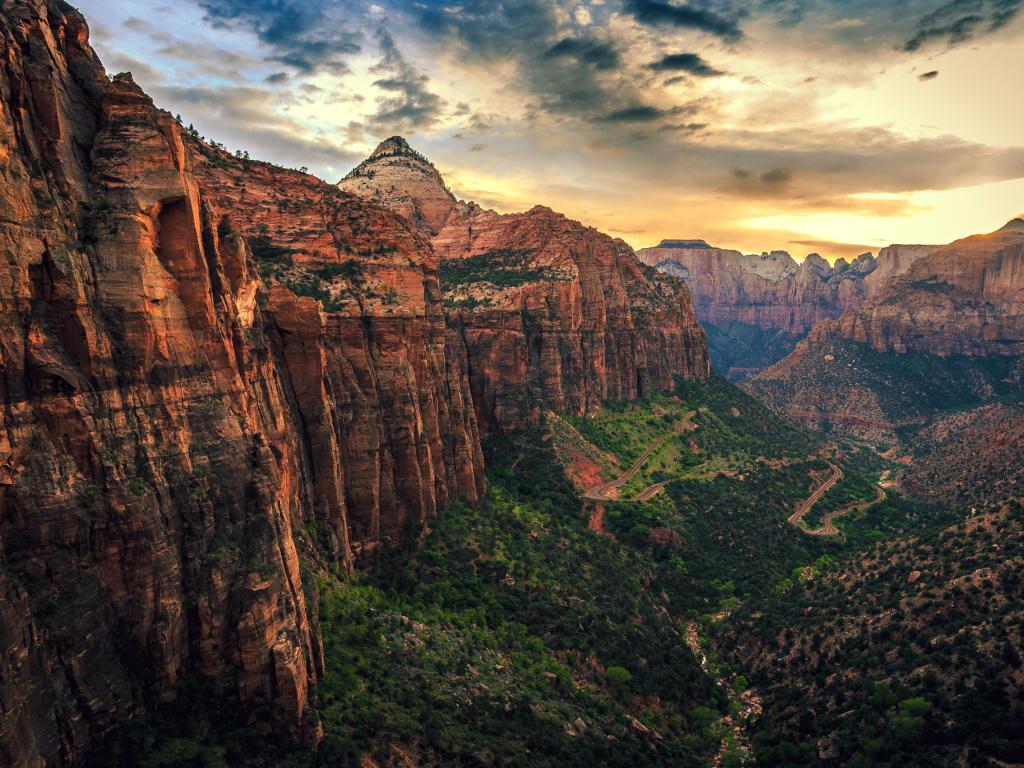 Our third route option takes you into New York via Washington DC, Baltimore and Philadelphia. This route is a must for music lovers as it passes through Memphis, Nashville and Knoxville (home of Dollywood).
On the final stretch through Washington DC, Baltimore and Philadelphia, you'll be able to explore some of the country's most prominent museums, historical sites and aquarium.
If you take the Washington DC Route you might like to slow down the pace with a detour through the Blue Ridge Mountains. You'll take in mile after mile of stunning views, and there are dozens of hiking trails and other outdoor activities along the way.
With the three main routes taking a similar amount of time to drive, your choice of trip probably comes down to personal preference, and whether you've already visited any of the major cities en route. Whichever way you make the trip, you're sure to have a fantastic adventure.
The Route 66 Route
To get your epic journey started, leave Los Angeles via Interstate 10, then switch to Interstate 15, passing San Bernardino National Forest.
At Barstow you'll join Interstate 40 heading east, which you'll end up following right across the desert landscapes of Arizona, New Mexico, Texas and Oklahoma.
Before heading east though, you might like to consider the relatively short detour to Las Vegas. Simply follow the I-15 north from Las Vegas, returning to the main route via Route 93 towards Kingman.
If you're traveling directly, the I-40 takes you first past the Joshua trees and arid scenery of Mojave National Preserve, before continuing on into Arizona.
At Flagstaff, you can visit Coconino National Forest, or continue further along I-17 for a detour to Phoenix. Alternatively, head north from Flagstaff to visit the stunning Grand Canyon.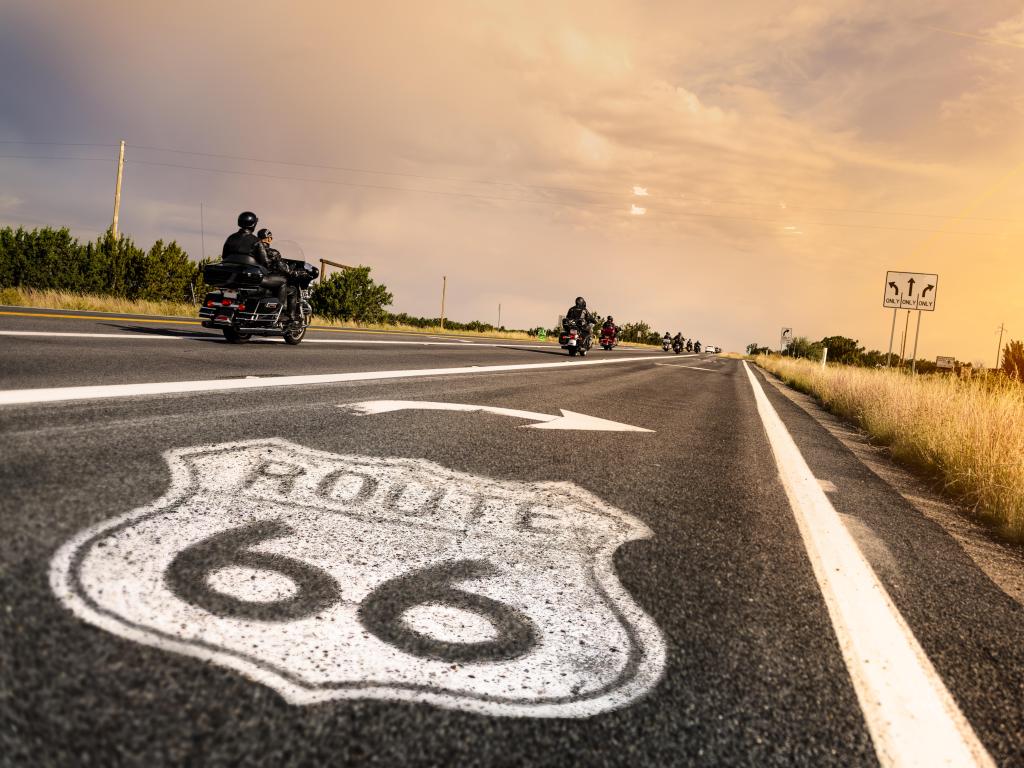 Continuing along I-40, you'll pass Petrified Forest National Park before crossing into New Mexico. Before reaching Oklahoma City, the route takes you through Albuquerque, Amarillo and Santa Rosa.
At Oklahoma City you'll finally leave the I-40, switching to Interstate 44 to start heading north east past Tulsa.
Driving through Missouri, you'll pass Springfield, from where Mark Twain National Forest is just a short distance south of the route. Lake of the Ozarks National Park - made famous by the Netflix series - can be accessed along MO-5 from Lebanon.
At St. Louis, take Exit 291A to join Interstates 70 and 55, which will take you across the Mississippi River. Where the roads split, continue along the I-55 to travel on past another Springfield and Midewin National Tallgrass Prairie before reaching Chicago.
Once you're done exploring the Windy City, resume your journey on Interstate 90 heading west. Indiana Dunes National Park, on the shore of Lake Michigan, is just off the route as you leave the city.
The I-90 then takes you across Indiana. You'll pass South Bend, home of Notre Dame University, and Elkhart, where you can visit the Hall of Heroes Superhero Museum.
Crossing into Ohio, the route takes you past Toledo and on towards Cleveland. If you want to visit Cleveland to enjoy some time by the shores of Lake Erie, or maybe to visit the Rock & Roll Hall of Fame, carry on along I-90 which takes you right into the city, then leave via the I-77 which takes you back onto Interstate 80.
If you're bypassing the city, you'll take Exit 142 where I-90 and I-80 split, following Interstate 80 past Cuyahoga Valley National Park, across Meander Creek Reservoir and on into Pennsylvania.
You'll follow the I-80 for most of the rest of your road trip. Allegheny National Forest and Susquehannock National Forest are a little way north of the I-80 along this final stretch.
You'll then continue across the Susquehanna River and across the northern end of the Appalachians, before leaving I-80 at Exit 47A. Here, join the I-280 before taking the Newark-Jersey City Turnpike at Exit 17A.
After crossing the Hackensack River via Wittpenn Bridge, merge onto NJ-139 which leads you on to Interstate 78 and through the Holland Tunnel into the heart of New York City.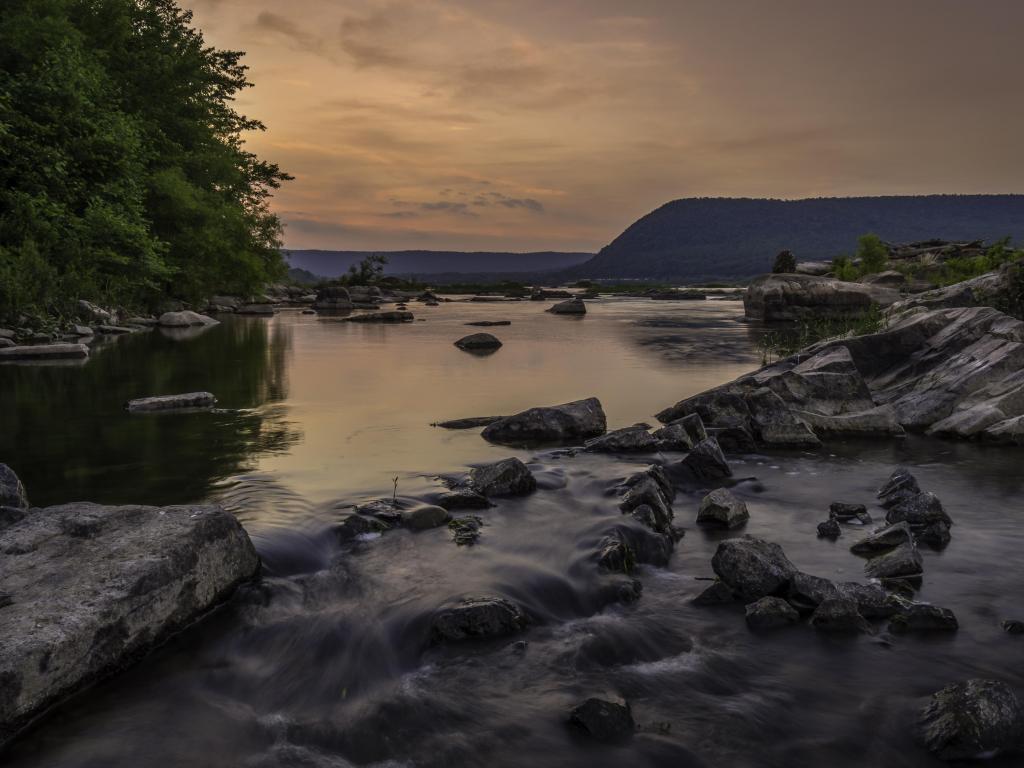 The Denver Route
Leave Los Angeles via the I-10 then join the I-15 at Barstow, following it towards Las Vegas. As you head out of California you'll pass Mojave National Preserve, and Death Valley National Park is just to the north of I-15.
After spending some time in Las Vegas, continue north on I-15. Driving through Utah you'll pass the stunning trio of Zion National Park, Cedar Breaks National Monument and Dixie National Forest, where you'll find endless stunning outlooks and hiking trails.
A few miles past Beaver, join Interstate 70 heading east, which takes you past Manti La Sal National Forest and White River National Forest before you reach Denver, nestled among the Rocky Mountains.
During your stay in Denver you should definitely consider taking a trip up to Medicine Bow-Routt National Forest, Boulder and Rocky Mountains National Park, which are all a short distance north of the city.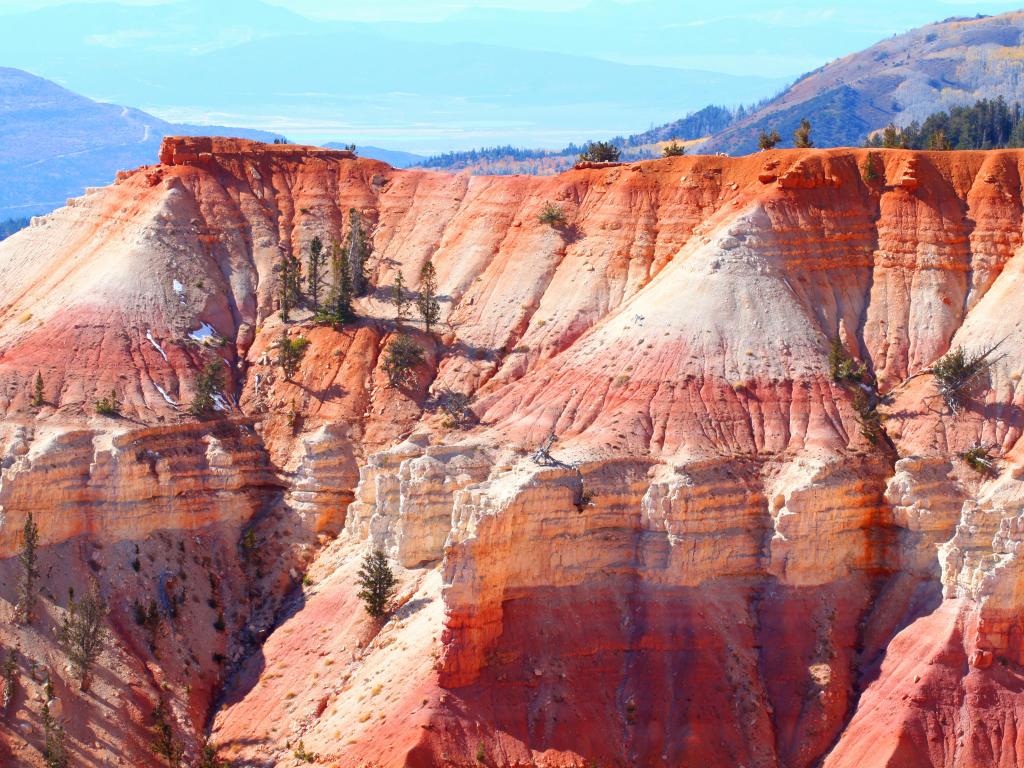 You have two options to continue your trip from Denver.
The first is to switch onto the Route 66 Route from here. If you're taking this option, follow Interstate 25 out of Denver past Boulder and Fort Collins, then join Interstate 80 heading east through Lincoln, Omaha and Des Moines towards Chicago, where you'll connect with the second half of the Route 66 Route.
If you're continuing along the Denver route, simply follow the I-70 out of Denver, making your way across the iconic Great Plains landscape of Kansas until you reach Kansas City, on the state border with Missouri.
As you follow the I-70 through Missouri you'll pass Columbia, with Lake of the Ozarks State Park a detour south of the route here.
As St. Louis you'll cross the Mississippi River and make your way into Illinois. Carry on along the I-70 right across the state, until you reach Indianapolis, Indiana. If you're spending time in the city continue along the I-70, or if you'd prefer to bypass it, follow I-465 until you reconnect with the I-70.
Entering Ohio, Cincinnati and Wayne National Forest are both a detour south of the route before you reach Columbus. The I-70 then takes you south of Pittsburgh.
Continuing through Pennsylvania, you'll finally leave I-70 at Exit 58, joining Interstate 76. The Appalachians, including Tuscarora State Forest and Michaux State Forest, are close to the route here.
At Exit 226 you'll join Interstate 81 which takes you across the Susquehanna River near Harrisburg. A few miles past the city, change to Interstate 78 near Fredericksburg. As you travel towards Allenstown, you might like to think about leaving the route for a while to explore the Lehigh Valley Wine Trail.
You're now nearing the end of your epic road trip. All that's left is to follow I-78 across New Jersey, passing Great Swamp National Wildlife Refuge, then through the Holland Tunnel into New York City.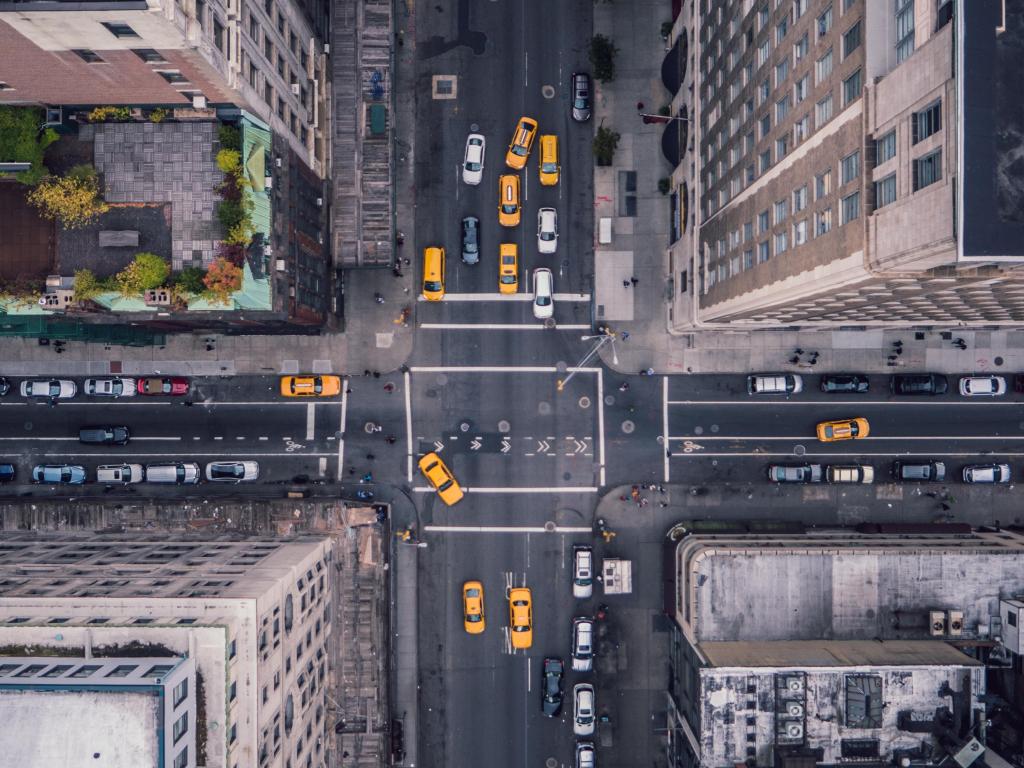 The Washington DC Route
This route follows the Route 66 Route until Oklahoma City before splitting off to travel through Arkansas and Tennessee. It then swings up through Virginia before taking you to Washington DC, Baltimore and Philadelphia.
From Oklahoma City, continue along the I-40 which you will have traveled on all the way from California. In Arkansas you can detour to Ozark St Francis National Forest north of Clarksville, or Lake Dardanelle State Park near Russellville.
Next, the I-40 takes you close to Little Rock. Follow Interstate 30 in and out of the city if you want to visit the downtown area, then continue along the I-40 towards Memphis.
Approaching Memphis, you'll cross the Mississippi to enter Tennessee. The I-40 joins up with Interstate 69 to take you around the city if you're not stopping here - though music-lovers should make sure to include a night here.
Stay on the I-40 when it separates from the I-69, and continue to follow it across Tennessee. You'll cross the Tennessee River before reaching Nashville, where you can get you country music fix.
Your next waypoint is Knoxville, still following the I-40. From here you can travel south via TN-66 and US-321 to Pigeon Forge, home of Dolly Parton's Dollywood, or to visit Gatlinburg and the Great Smoky Mountains National Park.
Douglas Lake is just a short distance further along the Interstate, accessed along US-25W, and one of the last places you can visit before you finally leave the I-40 after a mammoth 2,100 miles.
At Exit 421, join Interstate 81 North. You'll get mountain views as you follow it through Tennessee, before passing Christiansburg and Roanoke in Virginia.
As you travel north through Virginia you can detour along I-64 to visit President Jefferson's home at Monticello, near Charlottesville, or to follow the Skyline Drive through Shenandoah National Park (which connects with the I-66 into Washington if you follow it all the way).
Otherwise, simply follow the I-81 until Exit 300, where you'll turn onto Interstate 66. The I-66 will take you across Theodore Roosevelt Bridge into Washington DC.
When you're done exploring the nation's capital, leave the city via US-50 to connect with the Baltimore-Washington Parkway.
You can follow US-50 right into Baltimore if you want to spend some time here, leaving via Interstate 95. Otherwise, take I-895 North to bypass the city.
After Baltimore, follow the I-95 across Maryland, across the Susquehanna River and on into Delaware. Follow the I-95 through Wilmington and on towards Philadelphia, where I-676 will take you into the downtown area then back onto I-95.
Moving on, the I-95 will take you across the Delaware River and into New Jersey. From here, follow the I-95 New Jersey Turnpike as far as Interstate 278, which you'll follow across Staten Island and through Brooklyn.
Follow the sign from I-278 onto Brooklyn Bridge to cross the East River and enter Manhattan at the end of your long journey.
The Blue Ridge Parkway Detour
"America's Favorite Drive" is a scenic route that winds its way through the stunning Blue Ridge Mountains, offering hundreds of miles of hiking trails and viewpoints.
It's a fantastic add-on to the Washington DC Route, which is well worth the extra driving time if you fit in in to this long trip.
We're suggesting to drive a stretch of the Parkway between Asheville and through Blowing Rock before leaving the Parkway to take NC-16 which joins up with I-81 to continue along the main Washington DC Route.
From the main route, continue along Interstate 40 instead of joining the I-81 near Douglas Lake.
This takes you past Asheville, where you'll take Exit 53A onto Alt Route 74. Or if you've spent time in Asheville, leave the city via I-240 which then join Alt Route 74 at the I-40/I-240 intersection.
After around a quarter of a mile you should find the start of this section of the Parkway, signposted to the right off Alt Route 74. After this, you'll simply follow the Blue Ridge Parkway through North Carolina.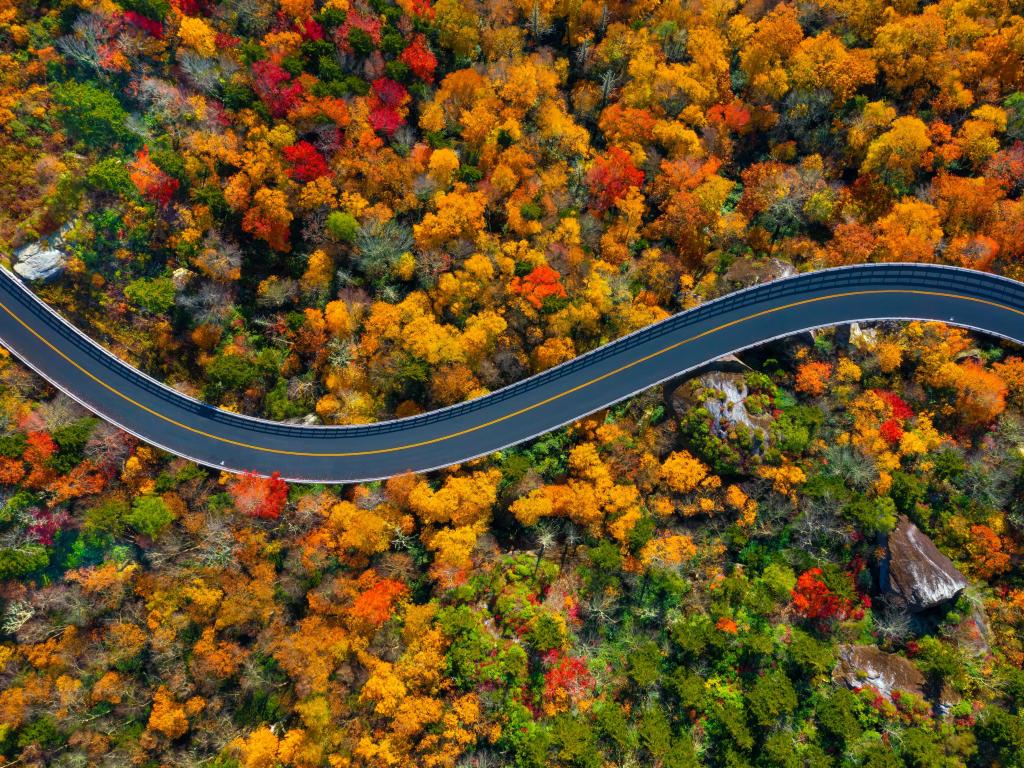 To rejoin the main route, leave the Blue Ridge Parkway after passing Lewis Fork and the Lump Overlook, following the sign to join NC-16 North towards West Jefferson.
Follow NC-16 to Mouth of Wilson, where the road joins up with Route 58 for a while. Turn left here, following the road out of town. When the roads split again, continue on NC-16, which takes you all the way back to I-81 and the main route towards Washington DC.
If you do take the detour, just bear in mind that you'll need to plan accommodation options in advance, as they're limited on some sections of the Parkway.
Best places to stop between Los Angeles and New York
With such a long drive you're going to need to make more stops than we can list here - and you're in luck since there are so many fantastic cities and National Parks to spend the night in along the way.
We've picked out some of our favorites to get you started.
Explore Chicago, the Windy City (Route 66 Route)
With its fabulous location on the shores of Lake Michigan, Chicago is one of the country's most vibrant cities, and well worth an overnight stay if you're taking the Route 66 Route.
Chicago has so much to offer. Take in the views across Lake Michigan from the Willis Tower before heading back to ground level for a walk along Navy Pier and the Chicago River.
The Field Museum of Natural History houses a fantastic collection, or head to Shedd Aquarium, one of the largest in the world. If you'd rather spend time outside, make a trip to Millennium Park.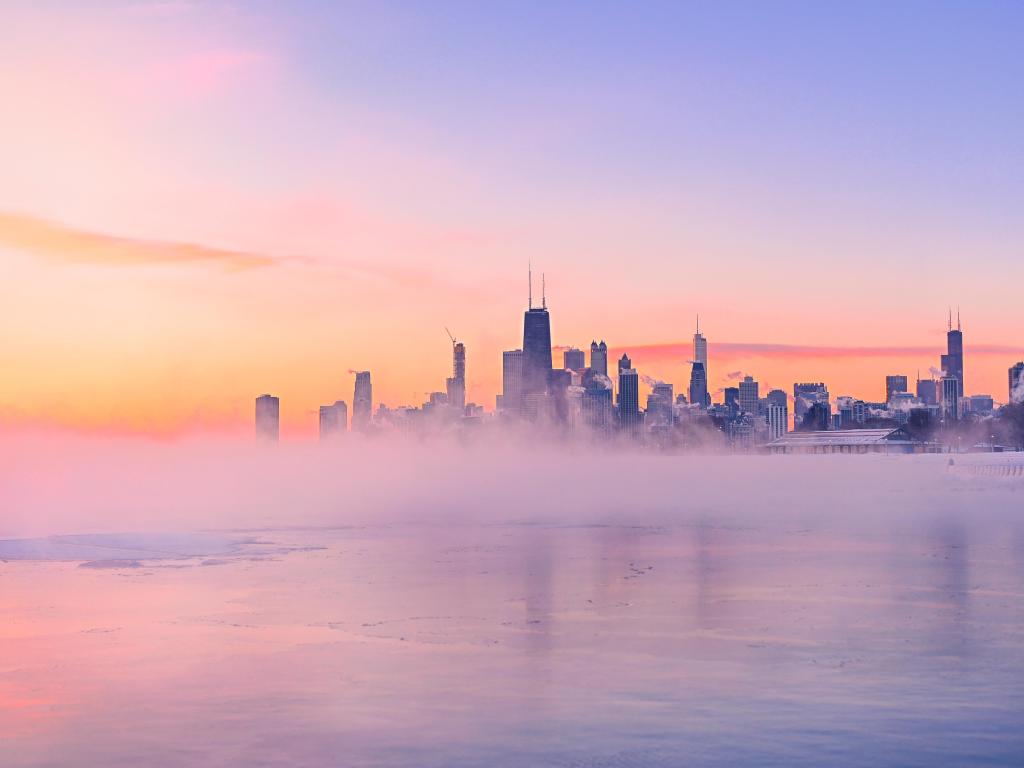 Close to Lakeshore Drive and the restaurants, shops and bars of State Street and the Magnificent Mile, Hilton Chicago Magnificent Mile Suites is the perfect place to base yourself while you're in the city.
It has parking, which makes life easier when you're taking a road trip, and some rooms enjoy a view over Lake Michigan, which is an added bonus.
It's centrally located, a stone's throw from the city's most famous shopping street, where you'll have your pick of restaurants and bars on your doorstep. Then, after a long day on the road or exploring the Windy City, you can wind down in the hotel's indoor pool.
Take to the hills in Denver (Denver Route)
Famous for its stunning Rocky Mountain-setting, Denver isn't just a great place for outdoors enthusiasts to stop.
While you're in the city you can check out the Downtown Aquarium, the Museum of Contemporary Art, or visit one of Denver's museums to learn about the history of the region and the people who have called it their home.
The Colorado History Museum is a perfect introduction to the area, and Museo de Las Americas tells the stories of one of the country's largest Hispanic populations.
Of course, you can't talk about Denver without also mentioning the mountains.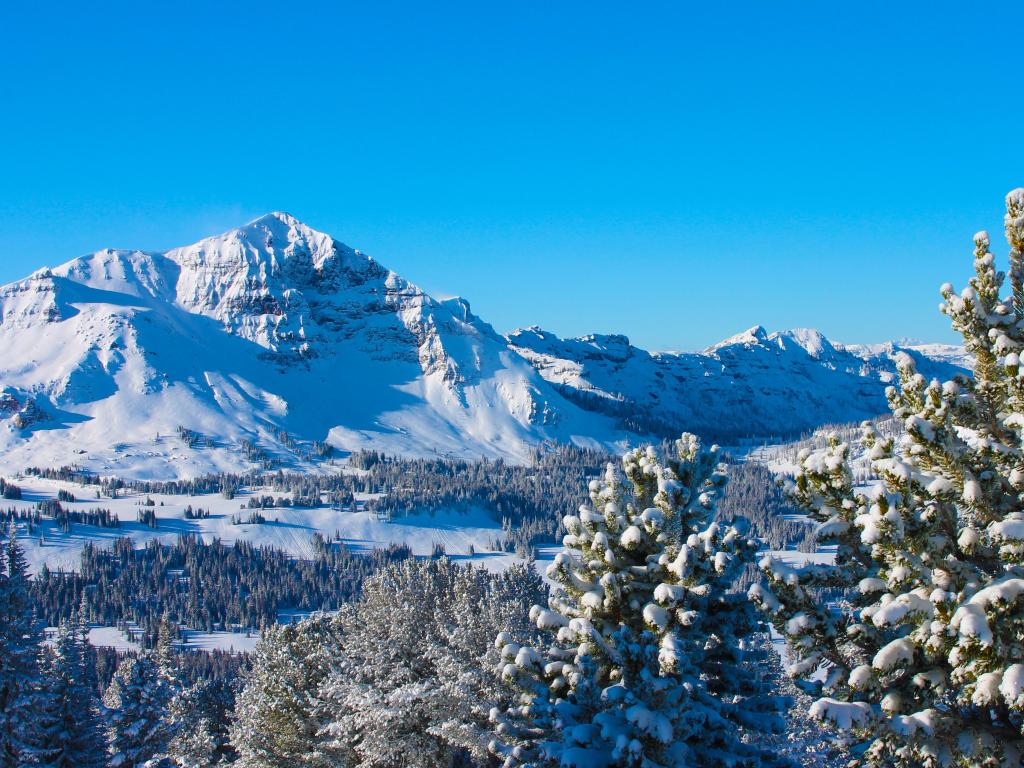 Denver is in reach of the Rocky Mountains National Park and Medicine Bow-Routt National Forest, so it's a great place to base yourself for a couple of days (or longer) if you want to spend some time exploring the many outdoor attractions in the area.
By this stage in your long road trip we'd guess you'll be looking for somewhere that's comfortable and welcoming, but also reasonably priced, and Fairfield by Marriott Denver Downtown ticks all those boxes.
Located just off the Interstate and with parking, you should have no difficulty reaching this hotel. Once you've arrived, you'll be able to relax by the indoor pool for a while, before heading out to explore the city's attractions, many of which are in walking distance.
Rock out in Memphis (Washington DC Route)
With its buzzing music scene, this is a city that benefits from an overnight stay so that you can enjoy an evening of live entertainment.
Before heading to Beale Street to soak in the sights and sounds of the city's iconic music venues, take a stroll along the Mississippi riverfront.
Follow in the footsteps of Jonny Cash, Roy Orbison, Ray Harris and Jerry Lee Lewis, just some of the legends of the 1950s and 60s music scene who recorded at Sun Studio.
Of course, no visit to Memphis would be complete without a trip out to Graceland, the home of the King, Elvis Presley. From here, head to Memphis Rock 'n' Soul Museum for another taste of the city's unforgettable musical heritage.
With its sleek design and fabulous location, the Hu Hotel Memphis makes for a fantastic accommodation option in the city, and has stunning views of the Mississippi as it winds its way south.
You'll be close to all the action here. Enjoy a cocktail on the rooftop while the sun sets, before taking the short walk to Beale Street for food, drink and live music.
The hotel even has private parking, making it the perfect choice on a long drive.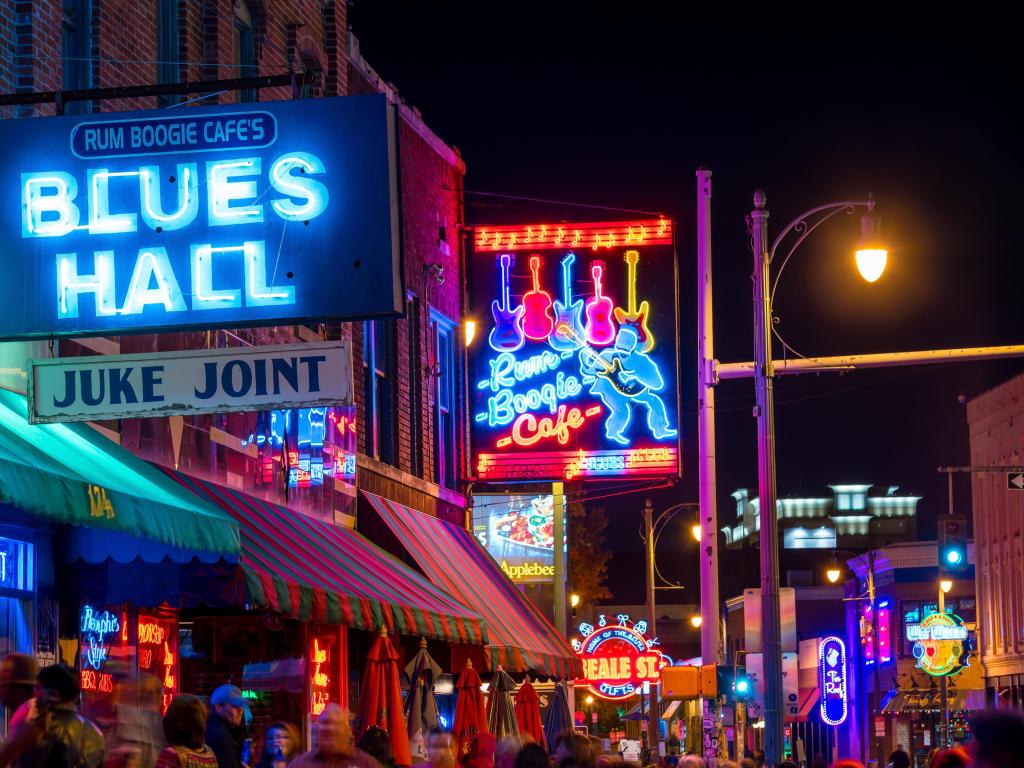 Get away from the crowds in Blowing Rock (Blue Ridge Parkway Detour)
Blowing Rock is just over half way along our Blue Ridge Parkway Detour. If you want to allow extra time to hike while you're travelling along the Blue Ridge Parkway, a stop here allows two full days to explore the area.
Of course, you'll be surrounded by stunning mountain scenery and endless options for trails and viewpoints, all in easy reach of the town.
You shouldn't miss out on some of the attractions of this charming small town though. Take a walk past its historic buildings to get to the Blowing Rock Art and History Museum, where you'll find information on the Appalachian region that you're traveling through.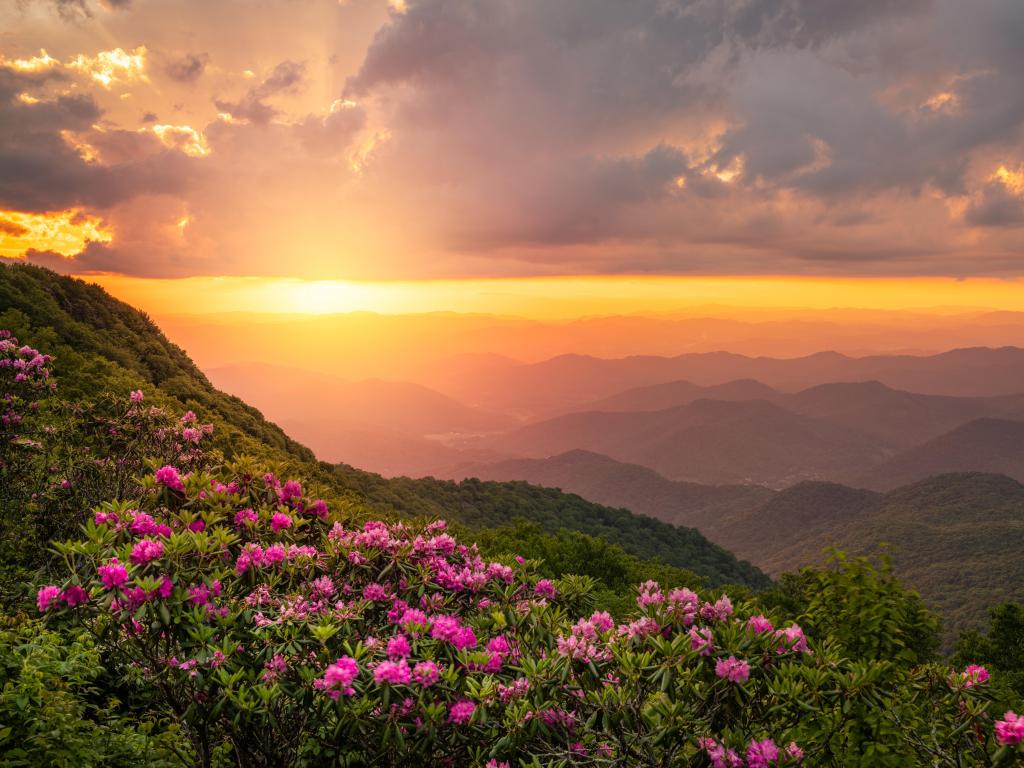 With its beautiful lakeside views and central location, we'd recommend a stop at Chetola Resort while you're passing through. The resort can offer horse riding and bike hire, so you're not just limited to exploring the area around Blowing Rock on foot.
Then, after a long day enjoying the great outdoors, the indoor pool is the perfect place to relax and recharge ready to continue your journey along the Parkway the next day.
Things to see on a road trip from Los Angeles to New York
With so many miles to cover and so much to see, the list of sights between Los Angeles and New York is endless.
It's impossible to include every point of interest, but here are some of our top picks:
The Route 66 Route:
Mojave National Preserve - Admire the impressive desert landscapes and the many Joshua trees that grow here.
The Grand Canyon - This epic natural monument hardly needs an introduction – hike through the deep gorges carved by the Colorado River or splash out on a helicopter trip to enjoy an aerial view.
Coconino National Forest - The deep red sandstone and vibrant green foliage combine to make this a picturesque stopping point.
Albuquerque - Old Town Plaza is the perfect starting point to explore the city's historic district, or take the Sandia Peak Tramway for the best view down onto the city.
Amarillo - The largest city in the north of Texas is a good place to stop off to rest your legs and enjoy a meal before continuing along the route.
St. Louis - Head up to the top of the Gateway Arch then see some live music - St. Louis is famous for the blues and also for its symphony orchestra.
Chicago - Take a boat trip onto Lake Michigan to appreciate the city's modern skyline and its fabulous natural location.
Indiana Dunes National Park - You'll find 25 miles of spectacular sand dunes at this relatively new National Park which runs along the coast of Lake Michigan outside Chicago.
South Bend - See the impressive interior of the Basilica of the Sacred Heart, or take a walk around Notre Dame University.
Elkhart - Visit the Hall of Heroes Superhero Museum to see one of the world's best collections on the subject.
Cleveland - The Rock & Roll Hall of Fame is just one of the attractions of Cleveland – make sure to spend some time on the beautiful Lake Erie waterfront while you're in the city.
Allegheny National Forest - Head to the stunning aerial walkway to see this beautiful forest from above.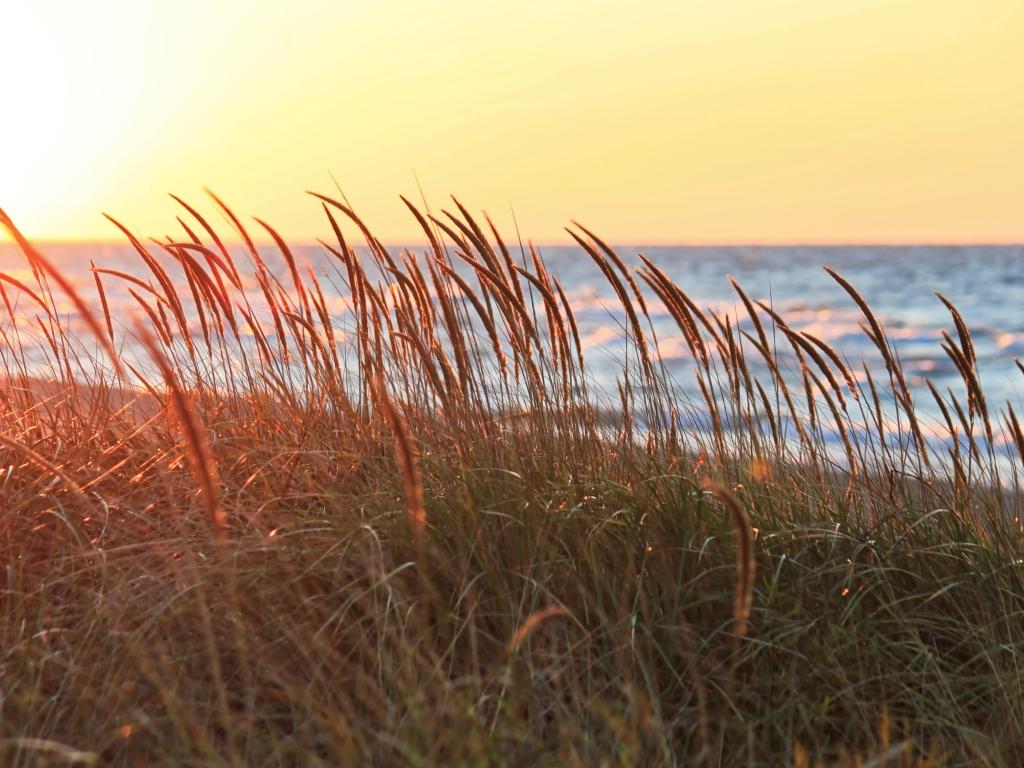 The Denver Route:
Death Valley National Park - Take a short detour from the route before leaving California to explore the arid landscape of the hottest place on earth.
Las Vegas - Try your luck in one of the casinos or head to one of the city's legendary live shows.
Dixie National Forest - The largest National Forest in Utah is another great place to admire stunning sandstone landscapes.
Cedar Breaks National Monument - This natural rock amphitheater offers spectacular views and is a great place to hike.
Zion National Park - Hike along the Virgin River through the 15-mile long Zion Canyon. If you'd like to hike up to Angels Landing, you will need a permit and will need to make a reservation. Check the Zion National Park's website for more details.
White River National Forest - With 10 mountain peaks and the beautifully clear river to explore, this is another great option for hiking.
Medicine Bow-Routt National Forest - Hike, bike or horseback ride through the forest and the nearby Thunder Basin National Grassland.
Rocky Mountains National Park - Drive the scenic Trail Ridge Road to admire stunning views of these iconic mountains.
Denver - Visit the botanic gardens, Denver Art Museum or Museo de las Americas before heading out to explore the nearby Rocky Mountains.
Kansas City - Visit the childhood home of Walt Disney, or simply relax in one of the city's charming parks and gardens.
Indianapolis - While you're visiting the home of the world famous Indy 500 you can also take a trip to the National Art Museum of Sport or the Children's Museum.
Pittsburgh - Visit one of the city's art museums, including the Andy Warhol Museum or the Frick Pittsburgh, the Carnegie Museum of Natural History, or the Phipps Conservatory and Botanical Gardens.
Tuscarora State Forest - Swim, boat or fish in the lake that this stunning green forest is centered around.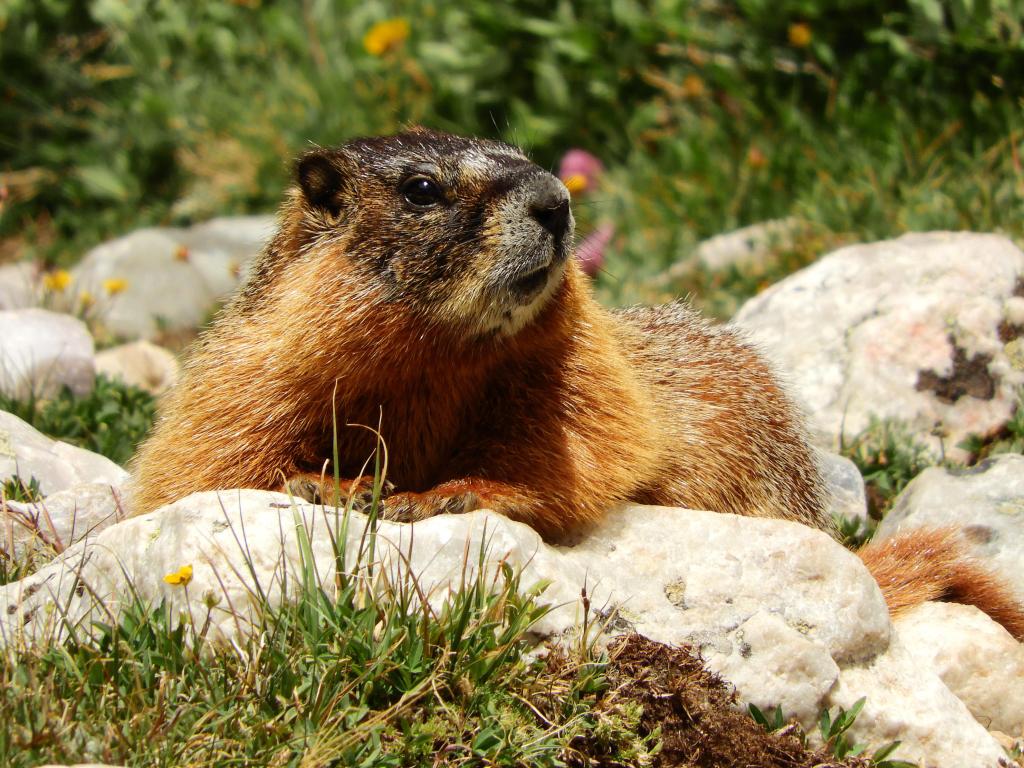 The Washington DC Route:
Lake Dardanelle State Park - Head out fishing on this stunning lake, or hike to the top of Mount Nebo to enjoy a fantastic view across the area.
Little Rock, Arkansas - Kayak along the Arkansas River or head to Little Rock Zoo, then check out the architecture of the State Capitol building.
Memphis - Catch a performance on lively Beale Street or take a trip out to Graceland to see the home of the King, Elvis Presley.
Nashville - Visit the home of country music – see the Country Music Hall of Fame & Museum, or take in a performance at the Grand Old Opry House.
Knoxville - Explore the city's historic architecture and museums. Or for something completely different, take a short detour to Dolly Parton's Dollywood amusement park.
Douglas Lake - This reservoir is a great place to cool down, with swimming, water-skiing and boating all on offer.
Monticello, Charlottesville - President Jefferson's private mansion offers tours and talks that tell the history of the third US President and his life and times.
Shenandoah National Park - The Skyline Drive runs along the ridge of this linear National Park, offering superb hiking opportunities and scenic outlooks. You will need an Old Rag Day-Use Ticket if you are planning to visit the Old Rag Mountain. Please check the national park's website for details.
Washington DC - Visit the nation's capital is home to the world-class Smithsonian Museums as well as iconic monuments such as the White House, the Lincoln Memorial, the Capitol building and the Vietnam Veterans Memorial Wall.
Baltimore - Stop off at the excellent National Aquarium to explore underwater worlds in this harbor-front building.
Philadelphia - Visit the "birthplace of America" to take a walk around Independence National Historical Park, see the Liberty Bell and head to Independence Hall.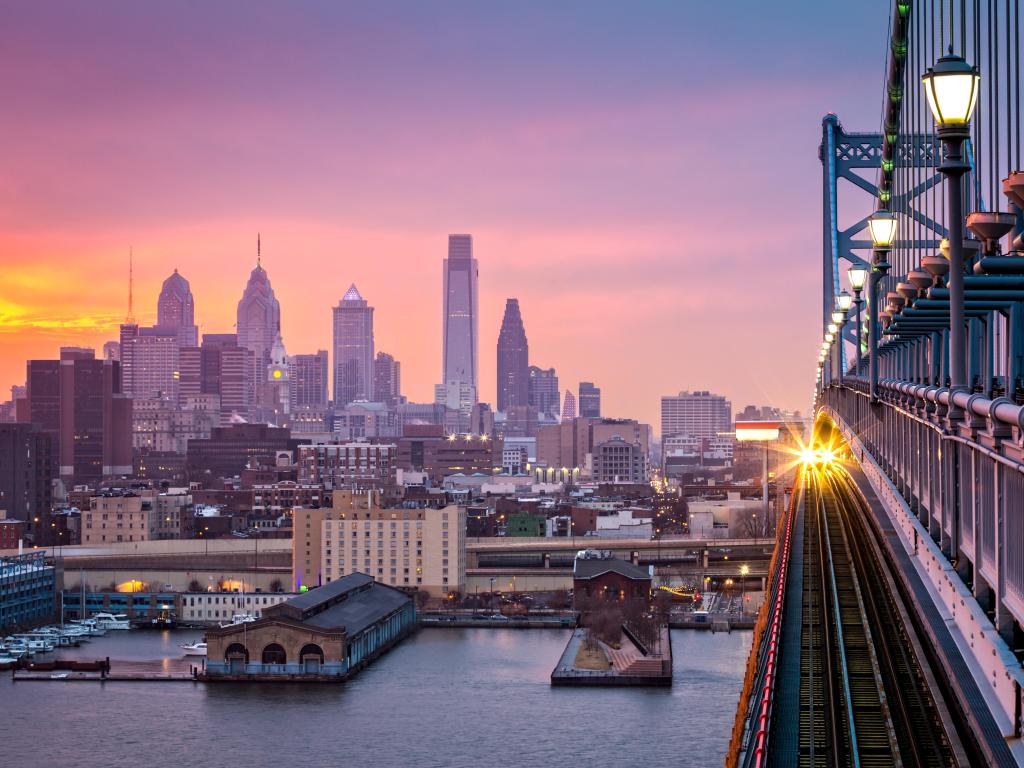 The Blue Ridge Parkway Detour:
Asheville -Visit the Biltmore Estate, a US National Historical Landmark.
Dollywood - Dolly Parton's amusement park, voted one of America's best, is home to some fantastic rides wrapped around with the culture and music of the Smoky Mountains.
Gatlinburg - The gateway to the Great Smoky Mountains National Park, where you can enjoy rafting, ziplines and bird watching as well as some stunning trails through the mountains.
Blowing Rock - Take a trip out to nearby Cone Manor before heading out to the nearby hiking spots.
Linn Cove Viaduct - In the stunning Boone region of the Parkway, this engineering masterpiece travels around Grandfather Mountain in spectacular style.
Stone Mountain State Park, Roaring Gap - Climbers will want to head here since there are great climbing opportunities in addition to the hike up the impressive granite dome.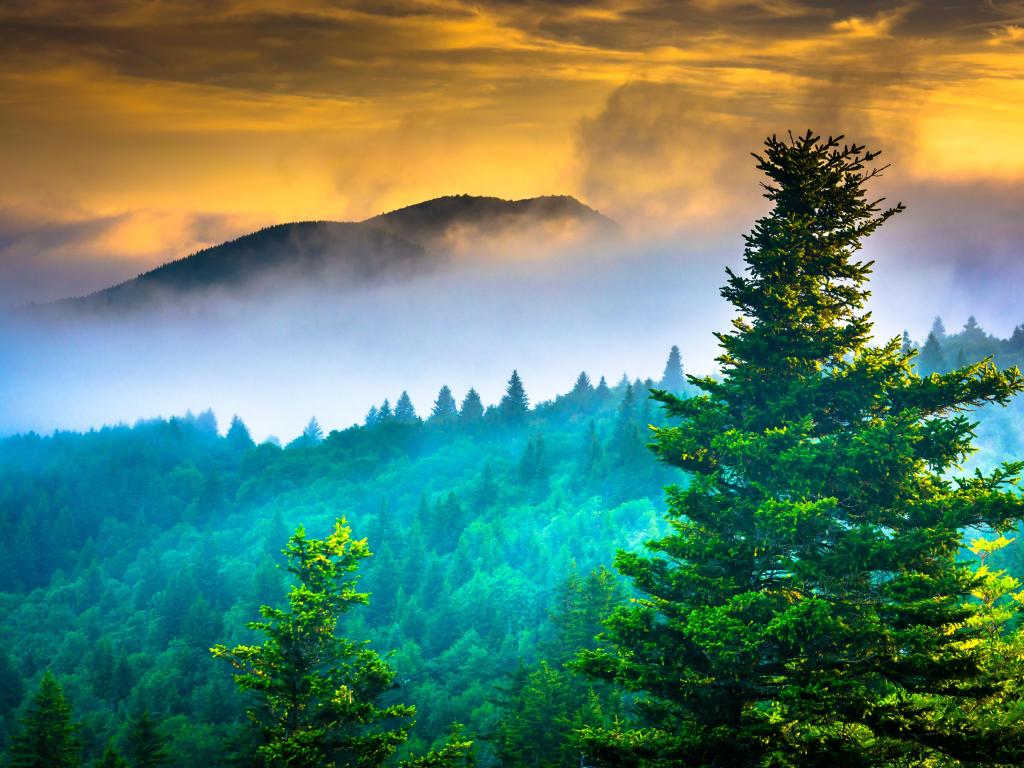 Best time to go on a road trip from Los Angeles to New York
Crossing a whole continent means that it will be hard to find a time where weather conditions are perfect across the whole of your route.
This is an Interstate drive so roads should be relatively easy to navigate all through the year. However, as all of our route options pass so many stunning outdoor attractions, we wouldn't recommended traveling in winter as many of the National Parks and National Forests are better enjoyed at other times of year.
You might find road closures due to snow and ice through the Rocky Mountains and the Appalachians, especially if you plan to leave the Interstate to explore these areas. Sections of the Blue Ridge Parkway may also be closed, so avoid this detour option in winter.
Temperatures in the northern part of the route plummet, with Chicago seeing lows of just 17 degrees Fahrenheit. Even Arizona can experience freezing roads and challenging conditions.
One exception is the option to travel through the Rocky Mountains to enjoy winter sports - but be aware if you do take this route in the winter, accommodation prices are likely to be at a premium as it's such a popular destination.
In contrast, many parts of this route get really hot from June to August. You should expect temperatures in the 90s across Arizona, New Mexico and Texas, which makes for uncomfortable driving conditions.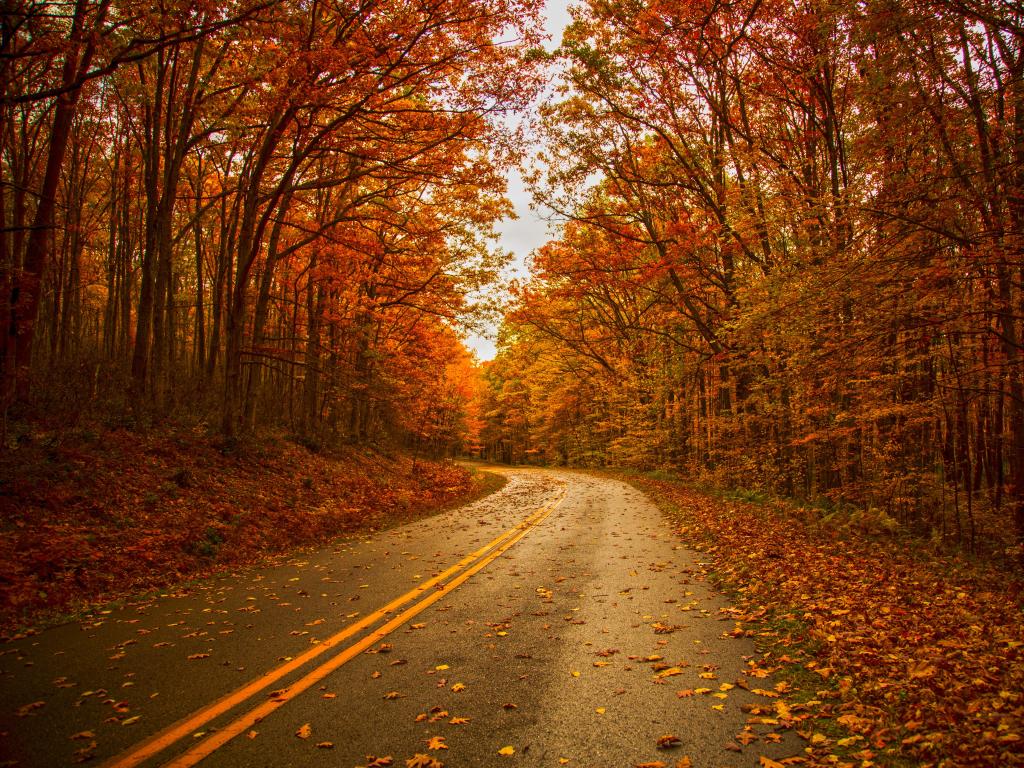 Illinois, Missouri and Washington DC are also known for their humidity through the summer months, which can be uncomfortable if spending time outdoors.
Although temperatures are more comfortable through the Rocky Mountains on the Denver Route, you should expect significant crowds visiting the region during the school summer break.
Spring and fall – specifically May and September - are probably the best times to take this long trip.
The cooler parts of the route, including Denver, Chicago, Cleveland and Baltimore, are likely to be comfortably in the 70s at these times of year, and possibly warmer. The deserts of Arizona will be hotter of course - well into the 80s already - but you'll avoid the worst of the summer heat.
Whenever you make this marathon road trip, you'll need to be prepared for some variation in the weather. You're unlikely to avoid a day or two of rain, and the maritime climate of the East Coast will be a real contrast to the inland parts of your trip.
But as long as you've packed accordingly that's no reason to stop you enjoying every day of this incredible journey.