Road Trip From Los Angeles To Phoenix
If you're living in the L.A. area and are looking to make a straightforward, yet scenic drive to neighboring Arizona , consider going on a road trip from Los Angeles to Phoenix.
Driving across predominantly desert terrain, you'll get to experience the unique beauty of southern California and Arizona like never before.
The road trip from Los Angeles to Phoenix takes 6 hours without any stops. After relaxing at Palm Springs, check out the Salton Sea area, Joshua Tree and White Tank Mountain National Parks, and the gem and mineral shows in the town of Quartzsite.
There's plenty worth checking out along this deceptively simple route, so read until the end to make sure you don't miss a thing.
How far is Phoenix from Los Angeles and how long will the road trip take?
The road trip from Los Angeles to Phoenix can be done in about 5 hours and 30 minutes and covers 370 miles without accounting for breaks.
For the most part, the drive is an uninhibited cruise through the Sonoran & Mojave Deserts - If you really wanted to, you could take off reasonably late in the morning and still make it in time for a night out in Phoenix.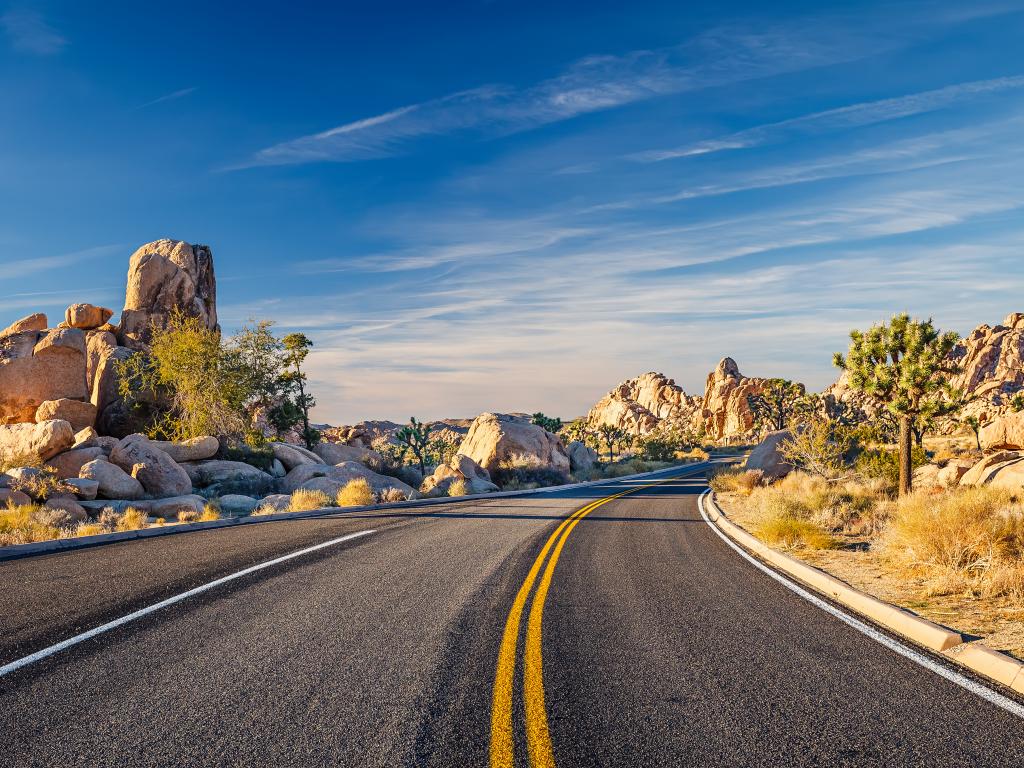 With that said, the essence of a good road trip is in the drive itself, so if you can help it, try to dedicate at least a few days to this itinerary and make some overnight stops along the way.
Also, you might want to keep rush hour in mind - California and Arizona's largest cities are very likely to give you grief with their traffic if you take off at the wrong time.
As with any trip from and to a major city, try to avoid weekends and holidays or you'll risk extending your drive by an hour or two.
Best road trip route from Los Angeles to Phoenix
The definitive Los Angeles-to-Phoenix route follows a single highway the entire trip. The drive is essentially a straight line from Point A to Point B, yet there's plenty for you to look at along the way.
Road trip route from Los Angeles to Phoenix
Take Interstate 10 out of Los Angeles, driving between San Bernardino National Forest and Mt San Jacinto. Be sure to stop at the city of Palm Springs, if only for a day, then continue along Coachella Valley Preserve and Joshua Tree National Park.
You will then go past Mesa Verde, across the Colorado River and enter Arizona. Take a break at Quartzsite, then drive past the Kofa National Wildlife Refuge and take a break at the Burnt Well Rest Area.
Not long after passing Skyline and Estrella Mountain Regional Parks, you'll arrive at the city of Phoenix.
Best places to stop between Los Angeles and Phoenix
A 6-hour power-drive through the desert might not be the best idea, so consider making at least one overnight stop on your way from Los Angeles to Phoenix.
Not every portion of the drive has much to offer in terms of luxury accommodation, but there are a number of outstanding resorts you'll definitely want to book:
Enjoy the unique ambience of Palm Springs
Provided that you're not traveling on a budget, an overnight stay in Palm Springs is an essential part of traveling this route – there's a very good reason why so many celebrities live or own properties in this beautiful city, so take the time to explore it yourself.
Although there are lots of amazing hotels here, you can't go wrong with La Serena Villas, located in downtown Palm Springs.
These villas demonstrate how a few smart aesthetic choices can elevate a solid hotel to the perfect desert paradise. The tapestry and decor are so vintage that they wind their way back to being modern, and you'll definitely feel you're in the desert despite being less than a mile from the center of town.
Boasting a huge outdoor swimming pool, a gorgeous rooftop lounge, and the Whispers Spa center, La Serena is the perfect place to beat the summer heat. If all that's not enough, you can also book a suite that features your very own private hot tub.
This is an especially good resort if you're looking for a romantic getaway – you get to order all kinds of amazing add-ons, from champagne and scented candles delivered to your room, to a couples' massage and a private yoga session for two on the roof.
Thanks to LSV's great location, you won't be needing your car to explore Palm Springs – just borrow a bicycle (free of charge) and pedal to wherever it is you'd need to go. The resort isn't cheap, but that's to be expected given the quality of your stay.
Marvel at the breathtaking views in Phoenix
It can be difficult to find the best possible hotel in a major metropolis, and Phoenix is no exception. You'll definitely want to recharge your batteries at a high-end hotel after exploring the scorching city all day, and Arizona's capital has you covered with The Camby, Autograph Collection.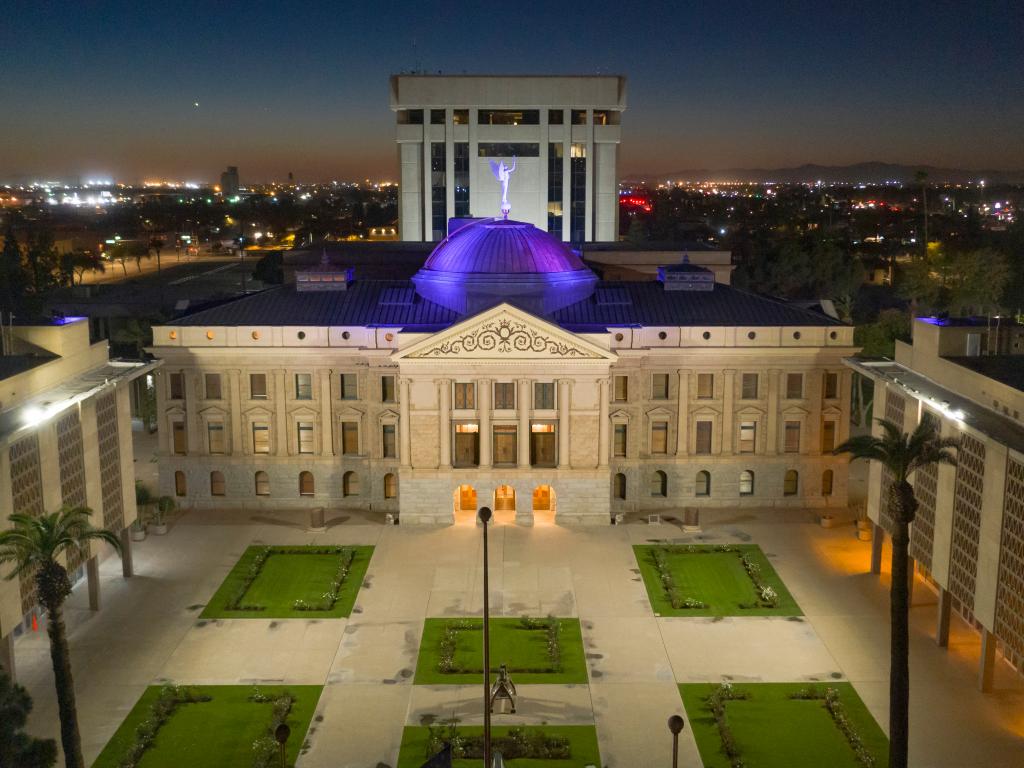 For starters, waking up in a beautiful room with an incredible city or mountain view is an amazing way to start off your day.
After a good night's rest, enjoy a meal at the Artizen restaurant (or take your meal outside to the terrace for the amazing scenery), take a dip in the large swimming pool, and follow it up with a drink at the Wade Poolside Bar.
There's plenty at this hotel to keep you occupied when you're not out and about – you can play a game of pool, go all-out in the fitness area, or just congregate and meet fellow guests in the incredibly stylish lobby.
Located less than 5 miles from the city center, this hotel offers you so many amazing amenities while still being close to every spot of interest in Phoenix.
Pricing-wise, this is a mid-range hotel by Phoenix standards, but in terms of comfort and luxury, it beats out most of its more expensive competitors in the area by a landslide.
Things to see on a road trip from Los Angeles to Phoenix
If the temperatures and your schedule allow for it, you'll definitely want to take a few days to explore on the way from Los Angeles to Phoenix.
Although there's plenty of room for great detours, especially near the starting and ending points, here are some of the great spots to check out on the way:
Mt San Jacinto State Park – features beautiful wildlife and greenery (both desert and forest), as well as Mt San Jacinto, an ideal spot for ideal for hiking
Oak Glen Preserve – a gorgeous network of hiking trails rich in wetlands, right at the foot of the San Bernardino Mountains
San Bernardino National Forest – spanning close to a million acres, this forest is predominantly made up of pine trees, and it houses Big Bear Lake, which is perfect for fishing
Palm Springs – this city's unique architecture and abundance of year-round events and activities make it an obligatory stop along this route
Salton Sea – this basin is California's biggest lake that was accidentally created over 100 years ago and has a number of somewhat unusual art installations to explore
Coachella Valley Preserve – this beautiful desert expanse is home to several near-endangered species unique to this region
Joshua Tree National Park – the meeting point between the Mojave and Sonoran desert, this unique park is named after its beautiful Joshua trees
Quartzsite – barely populated throughout most of the year, this town hosts a slew of gem and mineral shows and exhibits during cooler winter months
Kofa National Wildlife Refuge – the abundance of waterholes in this refuge has allowed some unlikely animals to thrive in this desert region
White Tank Mountain Regional Park – thanks to the titular White Tank Mountains, this park features one of the more intricate hiking trail networks in this part of the State
Skyline Regional Park – one of Arizona's more popular hiking spots, this park features a wide range of trails for hikers of all levels of expertise
Estrella Mountain Regional Park – located by the Gila River, this park is perfect for picnics and outdoor activities, and it's home to the famous Phoenix Raceway
South Mountain Park and Preserve – the largest municipal park in the states, South Mountain Park is oddly hospitable to casual picnickers, hikers, cyclists, and other outdoorsmen
Lake Pleasant Regional Park – the artificial Lake Pleasant reservoir makes this park a much-needed retreat from the Phoenix heat any time of year
If you have the time, consider making some more adventurous detours once you're done with Phoenix – for instance, check out the beautiful Sedona and Flagstaff to the north, or follow the interstate south for another couple of hours to reach Tuscon.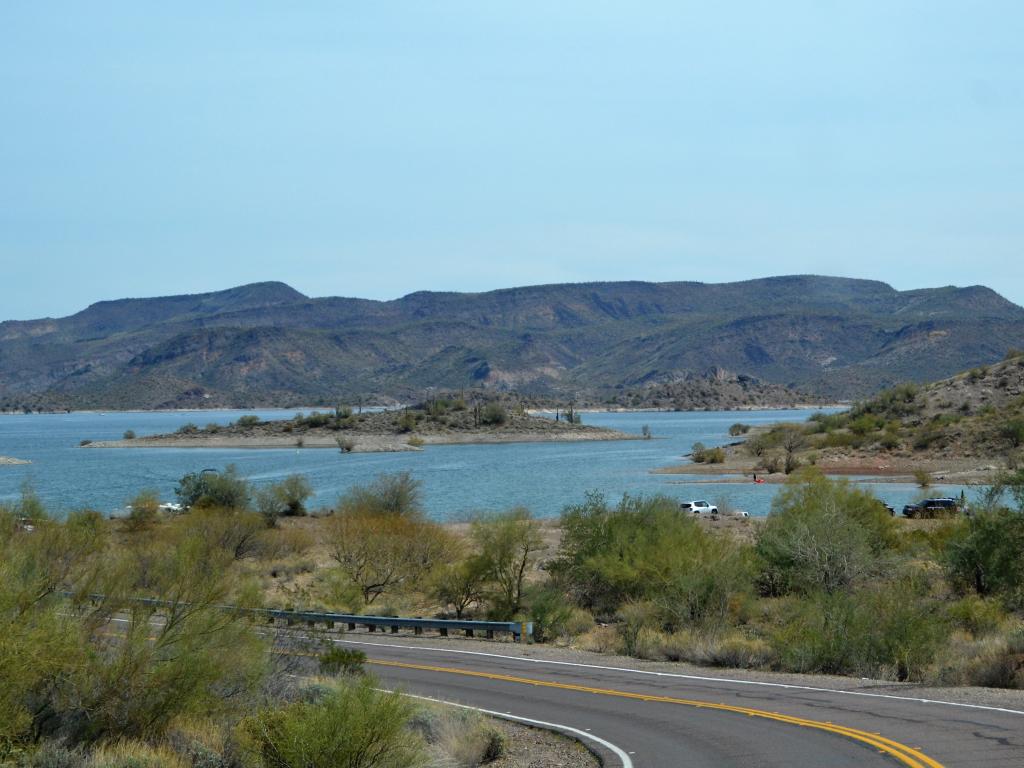 Best time to go on a road trip from Los Angeles to Phoenix
You'll definitely want to be selective with your timing when planning a road trip from Los Angeles to Phoenix, as the weather conditions can make or break your entire experience.
Phoenix is one of, if not the hottest major city in America, and summertime temperatures often exceed 100 degrees - for all intents and purposes, everything between May and September will feel mighty hot in Phoenix.
When you take into consideration the desert drive too, summer is generally a rough time to be making this trip - especially in July or August.
The upside to the scorching summers is that the temperatures are great the rest of the year, and the city comes alive with events and activities between November and April.
Even December and January can be very pleasant, hovering at around 65 degrees at their very warmest.
To experience something that more closely resembles your "average" summer, your safest bet would be to visit Phoenix in April – you'll still get more sunshine than almost anywhere else in the States, but temperatures shouldn't exceed 85 degrees.
Regardless of when you choose to travel, don't underestimate the Sonoran and Mojave Deserts – be sure to pack plenty of water, and don't hesitate to stop at one of the many desert towns if the heat gets to be a bit too much.