Road Trip from Memphis to New Orleans
If you're looking to feel the spirit of the South with a soundtrack of Blues and Rock & Roll, then the road trip from Memphis to New Orleans is the one for you! En route you'll get to discover the history of Mississippi, see Elvis Presley's birthplace and pass stunning forests to The Big Easy.
The 590-mile road trip from Memphis to New Orleans takes 9 hours to drive. Key stops include Cleveland, Baton Rouge, Hattiesburg, Natchez, Mobile and Biloxi as well as De Soto National Forest, Delta National Forest and Bayou Sauvage Wildlife Refuge.
To help you plan your trip, we've set out the best routes and places to stop overnight, as well as our favorite things to see along the way and the best time of year to make the road trip from Memphis to New Orleans.
How far is New Orleans from Memphis, and how long will the road trip take?
Comparison of road trip routes between Memphis and New Orleans

| Route | Distance | Driving Time |
| --- | --- | --- |
| The Western Route | 540 miles | 9 hours 45 minutes |
| The Eastern Route | 590 miles | 9 hours |
You can choose to tackle the road trip from Memphis either heading east or west to New Orleans - and there's not a huge distance between them. Our Western Route is the shortest in terms of distance, you'll be covering 540 miles over 9 hours and 45 minutes of non-stop driving.
Although slightly further, our Eastern Route will actually be a quicker drive taking just 9 hours to complete, but you will be travelling closer to 590 miles.
Although you could complete either route in a single day if you didn't make any stops along the way, we'd strongly recommend including at least one overnight rest.
The best way to enjoy this drive would be to stretch the journey out between three and four days, this way you can split the drive time into manageable chunks and be able to explore the towns, cities and natural landscapes that you'll pass en route.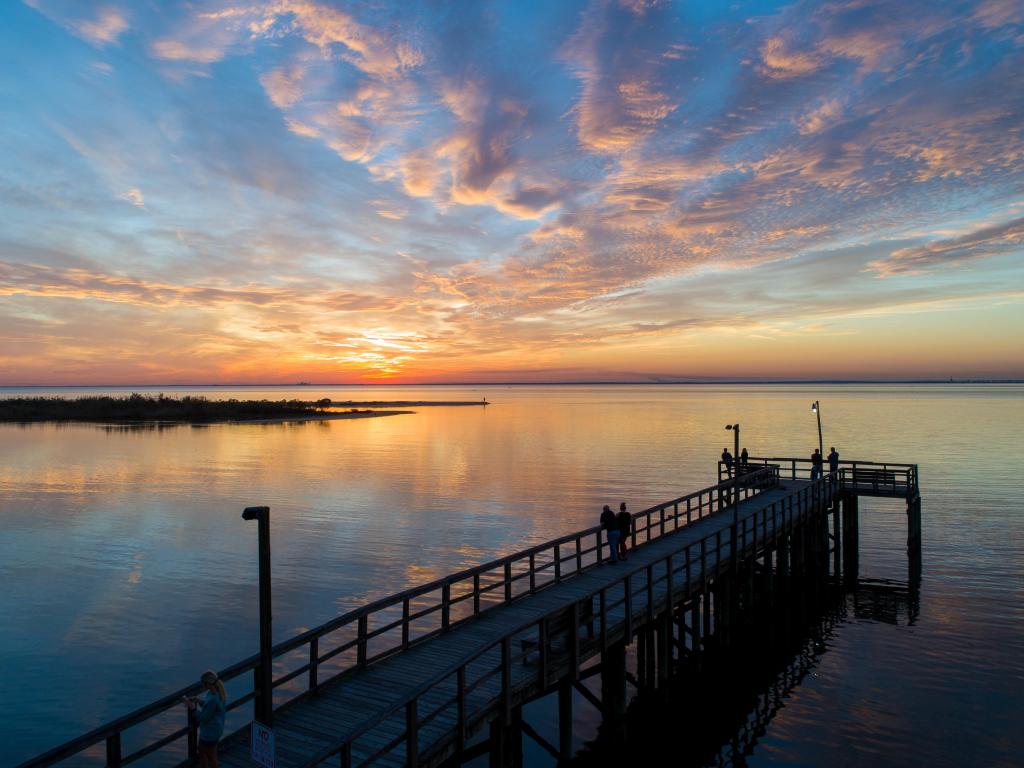 Best road trip route from Memphis to New Orleans
Both route options offer a lot of attractions between Memphis and New Orleans. The Western Route follows the Mississippi Delta through small towns and cities which have been shaped by the history and culture of the South.
Many of the places you'll pass are rightly proud of their Blues heritage – if you have time, make sure you see a live performance or two along the way. You'll also pass monuments and museums that tell the history of slavery and events that sparked the civil rights movement.
As you'll be passing through the Mississippi Delta, which has areas of social challenges, there will be sections of the route where this is apparent. It's not a comfortable, luxury road trip full of 5-star hotels and fine dining, but it's this heritage that has shaped the unforgettable sights and sounds of the Delta.
If you don't feel comfortable travelling through the Delta, you could opt to follow our Eastern Route. You'll pass a series of state parks as well as Tombigbee National Park and De Soto National Forest, making it ideal if you want to enjoy Mississippi's stunning natural landscapes.
You'll also get to visit Elvis Presley's birthplace along the way and briefly drive through Alabama so that you can spend a bit of time in Mobile, before following the Gulf coast into New Orleans.
The Western Route
Leave Memphis by taking Interstate 10 (I-10) to US-61 south. You'll drive through several small towns, including Tunica before getting onto MS-161 and stopping at Clarksdale where you can visit the famous blues museum.
Next, take US-278 South, a short drive before arriving at Cleveland, another music city that's definitely worth exploring. You'll need to leave on US-61 before taking US-49E south to Greenwood.
Join US-82 West through several more towns before arriving at Greenville. From here you'll join MS-1 South, before turning left onto MS-14 East and taking US-61 South. This road will take you alongside Delta National Forest, a great place to stop and stretch your legs.
Continue south on US-61, passing through Vicksburg which is an ideal halfway point for an overnight rest. From here you can also take a longer detour to Tensas River National Wildlife Refuge, or simply continue on US-61.
Stop at Natchez, before continuing on US-61 driving beside several wildlife areas and forests. Eventually you'll arrive on Interstate 110 (I-110) which will take you to Baton Rouge, your final major stop before reaching your destination.
From here you can visit Atchafalaya National Wildlife Refuge, before joining I-10 East and following the shore of Lake Pontchartrain to the fabulous New Orleans.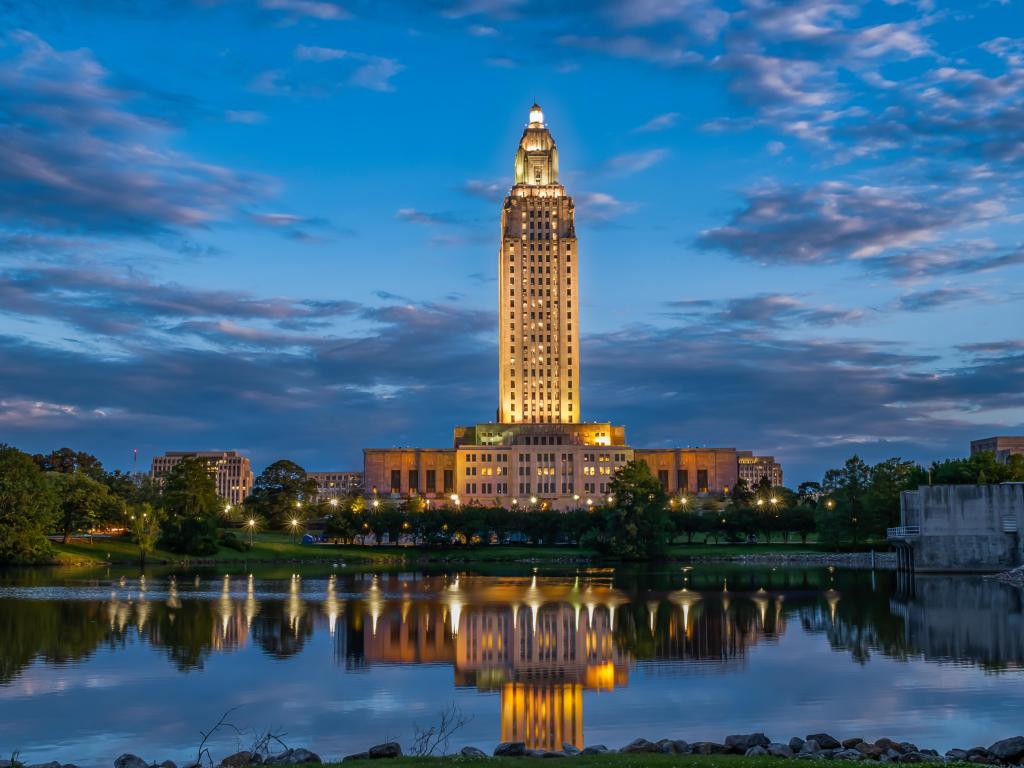 The Eastern Route
Our alternative route leaves Memphis on Interstate 40 (I-40) before taking Interstate 69 (I-69) south to Exit 283 where you'll continue on Interstate 269 (I-269) to Exit 16. Join Interstate 22 (I-22) through Red Banks and Holly Springs, and drive through Holly Springs National Forest.
Continue on I-22 to Tupelo, where you can visit Tombigbee National Park. Next, take US-45 South, which you'll follow a long stretch before joining US-11 to Hattiesburg where there are several great attractions including a zoo to visit.
Next take US-98 which will take you alongside the beautiful De Soto National Forest before crossing into Alabama and taking the exit for Mobile.
After taking in the views, you'll join I-10 as you follow the coast west, stopping along the way at Biloxi if you have the time. Continue on I-10 as your cross the Twin Span Bridge to your destination in New Orleans.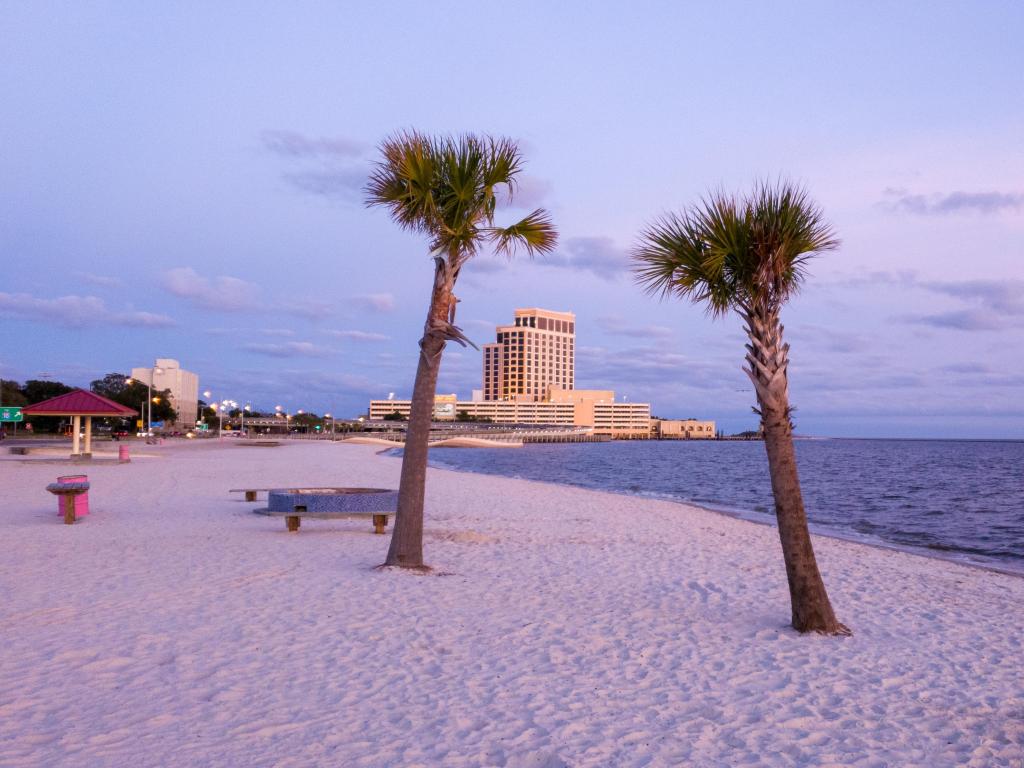 Best places to stop between Memphis and New Orleans
Although you could, at a push, drive between Memphis and New Orleans in a single day, a much better idea would be to include at least one overnight stop along the way.
There are some great cities you'll pass, but here are a few lesser known but equally exciting places that will give you an experience that's a bit more unique.
A historic stop in Vicksburg
Located around halfway between Memphis and New Orleans, the historic town of Vicksburg makes a great overnight stop if you decide to follow the Western Route. There's also plenty to stop and see in Vicksburg so it's worth giving yourself a little more time in the town.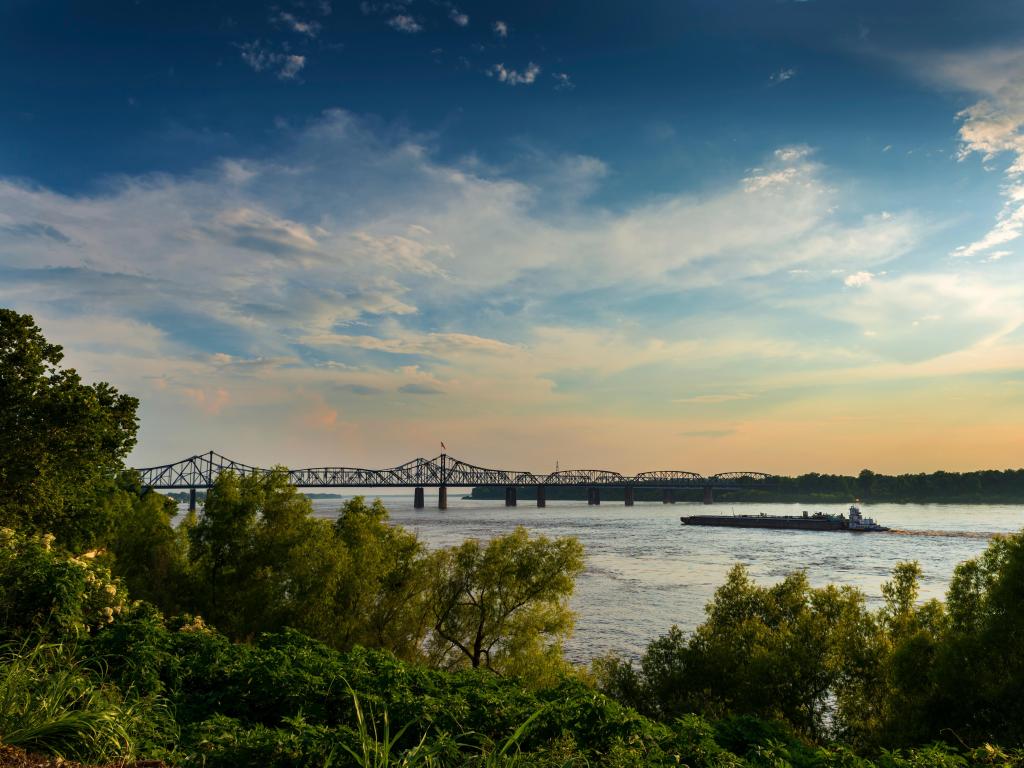 The historic town of Vicksburg is situated on the bank of the Mississippi. Once the site of a major Civil War battle and siege, events here have changed the course of US history.
As well as being a great destination for history buffs, you can also enjoy a great meal in the downtown area or take a boat ride along the Mississippi.
To continue the history theme, our recommended accommodation couldn't be more appropriate. The Baer House Inn is a historic building in a historic town, where you can soak in the atmosphere of the Mississippi Delta halfway along your trip.
As well as being full of heritage features, you'll be able to enjoy drinks and pre-dinner snacks with fellow guests most evenings. Rooms are decorated with antique furniture, to continue the theme, there's also a gift shop and free parking.
At just a short walk from Vicksburg National Military Park and a few blocks from the river, you're in a great position to explore the local attractions while after a restful sleep, you'll awake the next day ready to complete your road trip.
Indulge in a spot of luxury at Meridian
If you've decided to follow our Eastern Route, then at just 4 hours from Memphis, an ideal place to take a break and rest is Meridian. Given that there aren't many big towns along this route, Meridian is a great location to stop and enjoy the buzz and hospitality of its downtown.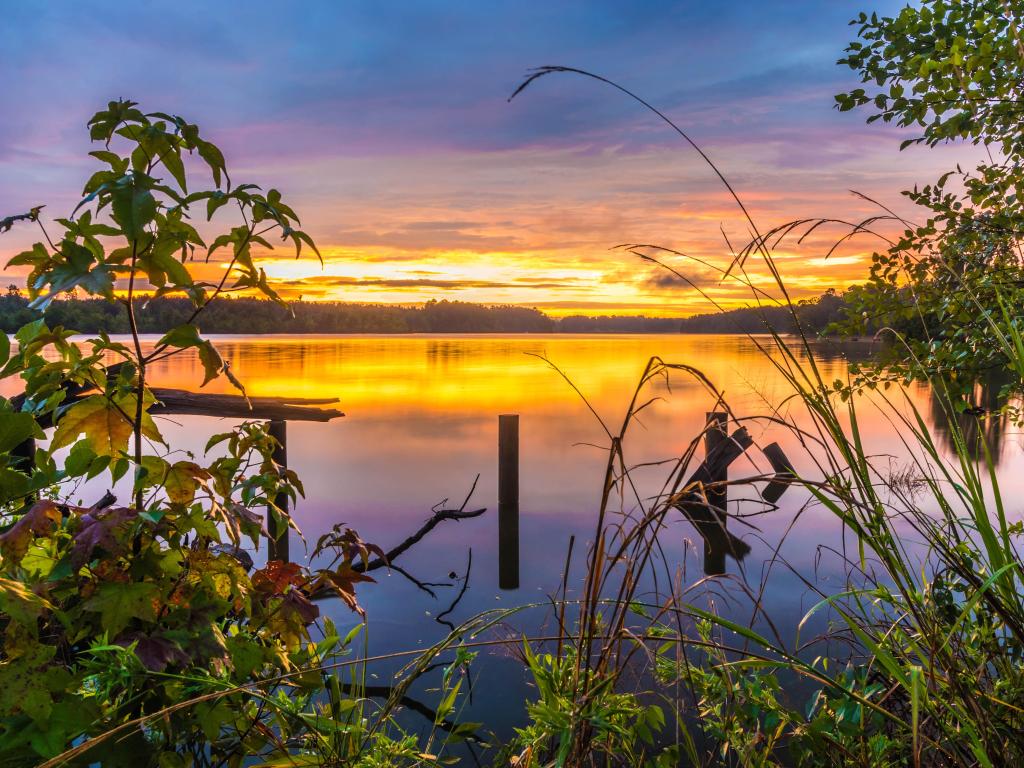 In the late nineteenth and early twentieth centuries, Meridian enjoyed significant growth as a railroad where the industry was booming, and many of the buildings constructed at this time can still be seen in the city.
Nowadays, you can visit its Mississippi Arts & Entertainment Center (The MAX), Meridian Museum of Art or explore the Jimmie Rodgers Museum - who was known as the father of country music.
For a comfortable and luxurious stay, a room at The Threefoot Hotel, Meridian, a Tribute Portfolio Hotel is a great option. This new hotel seamlessly combines contemporary styling with the historic building's art deco style roots.
There's a fabulous rooftop bar, which is the perfect place to relax after a day on the road, with views out across the city, and being located in the downtown area, you'll be able to park up and walk to the Jimmie Rodgers Museum or The MAX.
A French vibe in New Orleans
Of course, when you arrive in New Orleans, your music journey doesn't end there! World-renowned for its distinctive music, annual celebrations and festivals, including the famous Mardi Gras, New Orleans earned its nickname thanks to its laid-back life.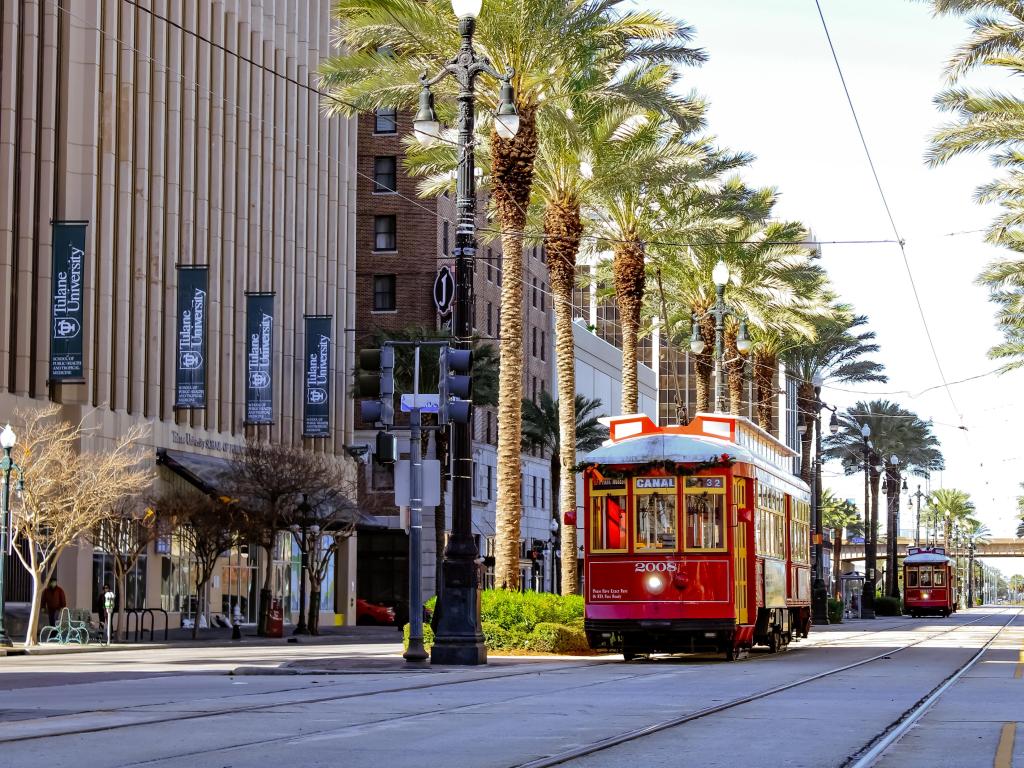 This historic city has a superb French Quarter where you'll discover amazing French and Spanish architecture at its heart, as well as daily live music performances, iconic venues, great bars and restaurants.
You will definitely need to spend a couple of nights here to really explore the fantastic city. One hotel which promises to give you an unforgettable experience is the La Galerie French Quarter Hotel.
Right in the heart of the French Quarter, meaning you'll be able to walk to many of the city's main attractions including Buzzing Bourbon Street which is less than 5 minutes away, this hotel is set in one of the city's many historic buildings.
Expect rooms which have been carefully renovated to offer guests a truly comfortable and stylish stay, as well as an onsite restaurant, parking and stunning views of the city. This really is the ideal hotel to relax after a long drive, and still be within the heart of everything.
Things to see on a road trip from Memphis to New Orleans
There's so much to see on this fantastic road trip from Memphis to New Orleans, from beautiful forests and bustling towns to historic monuments and beautiful coasts.
To help you plan your trip, we've set out some of the highlights you'll pass along the way.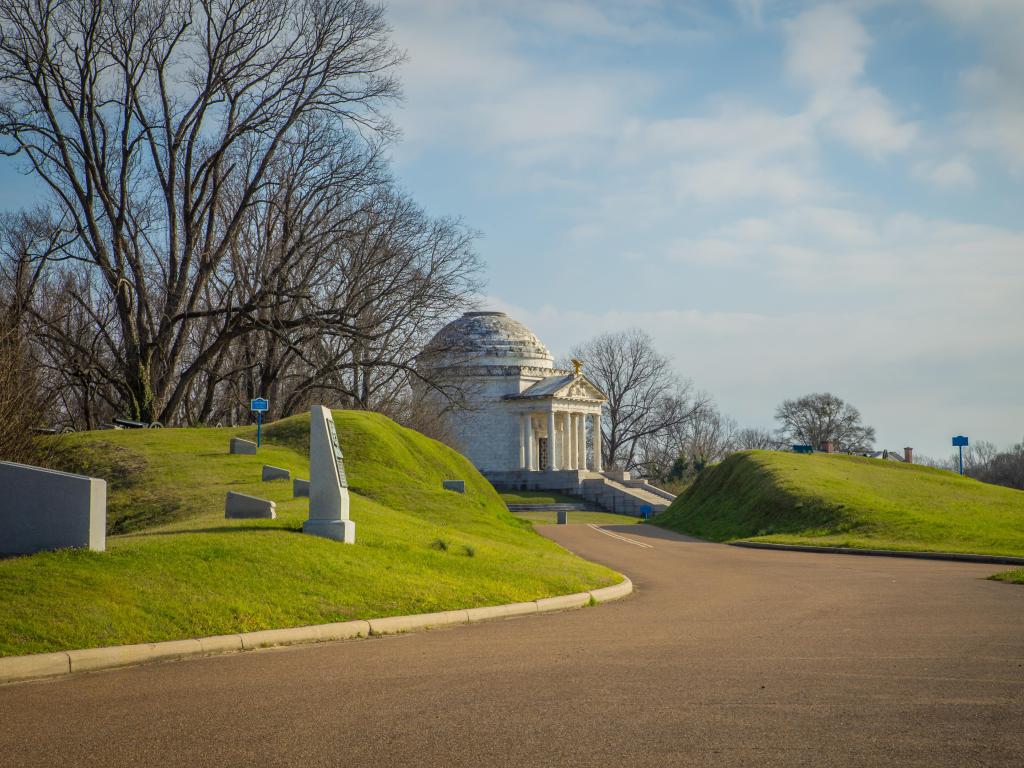 The Western Route
The Delta Blues Museum, Clarksdale - Start your trip on the right note with a trip to this museum of all things Blues. When you're done, round off the day with a live show at the legendary Ground Zero Blues Club (Wednesdays to Saturdays) which won't fail to get your toes tapping.
The GRAMMY Museum, Cleveland - Music is at the heart of the Mississippi Delta, and you'll find local heroes celebrated here – look out for the lavish outfits worn by world-famous GRAMMY-winners among the informative displays.
BB King Museum, Indianola - This tribute to a Blues legend tells the musician's life story, celebrates his genius, and explores the culture and historic events of the Mississippi Delta during his lifetime.
Jim Henson's Delta Boyhood Exhibit, Leland - Of course, the Delta didn't only give rise to music – puppetry legend Jim Henson grew up here, and even named his most famous character after his boyhood friend Kermit.
Delta National Forest - Hike or mountain bike through the characteristic Mississippi landscape, past forests, ponds, rivers and swamps which are regularly visited by migratory birds.
Vicksburg National Military Park - The Civil War siege here changed the course of US history – at the military park you can take a tour and watch reconstructions to find out why.
Natchez, Mississippi - You'll have to extend your trip by a day or two if you want to visit all the historic homes you'll find in Natchez. When you're done, his city on the Mississippi is the perfect place to watch the world go by and enjoy some fabulous southern cuisine.
Baton Rouge, Louisiana - As you head into Louisiana, stop off to enjoy Cajun food and the big-city vibe. History buffs will appreciate the USS Kidd, a former battleship that's been retained as a memorial to WW2 Veterans.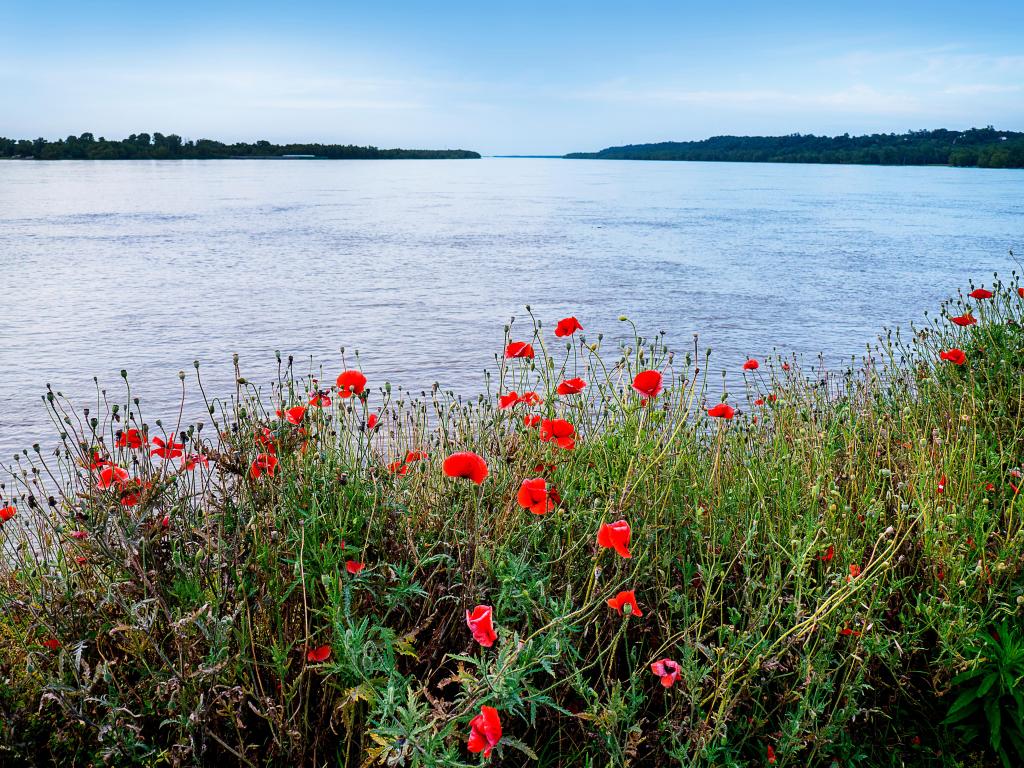 The Eastern Route
Tombigbee National Park, Tupelo - This stunning park is one of your first stops out of Memphis, and its trails and waterways, where you can fish and hike, are a great contrast to the city.
Elvis Presley's Birthplace, Tupelo - If you've visited Elvis's Graceland in Memphis, you might find his birthplace out in Tupelo more humble in contrast. It offers a fascinating insight into the legend they call The King.
Paul B Johnson State Park, Hattiesburg - This beautiful park, with its lake surrounded by pine and oak forests, is another fantastic place to enjoy some time outdoors as you make your way south.
Hattiesburg Zoo - There's plenty of wildlife in the parks you'll pass on this route, but if you're looking for something a little more exotic head right on over to Hattiesburg's exciting zoo.
De Soto National Forest - Follow streams and ridges through this National Forest. It's a great example of the once prevalent Gulf coast pine forests, a flourishing natural habitat that has now mostly been lost.
Mobile, Alabama - Take a tour of USS Alabama, a World War 2 warship turned memorial.
Biloxi, Mississippi - After all that time on the road you'll probably be glad to dip your toes in the ocean when you arrive at Biloxi's beautiful beaches. Check out the historic lighthouse too before you carry on your trip.
Mississippi Aquarium, Gulfport - Located on the coast at Gulfport, the state's aquarium gives you a peek into the Gulf's underwater world.
Bayou Sauvage National Wildlife Refuge - Just before you arrive in New Orleans, you might like to take a break in the open air to explore the trails and wildlife of this typical Louisiana landscape.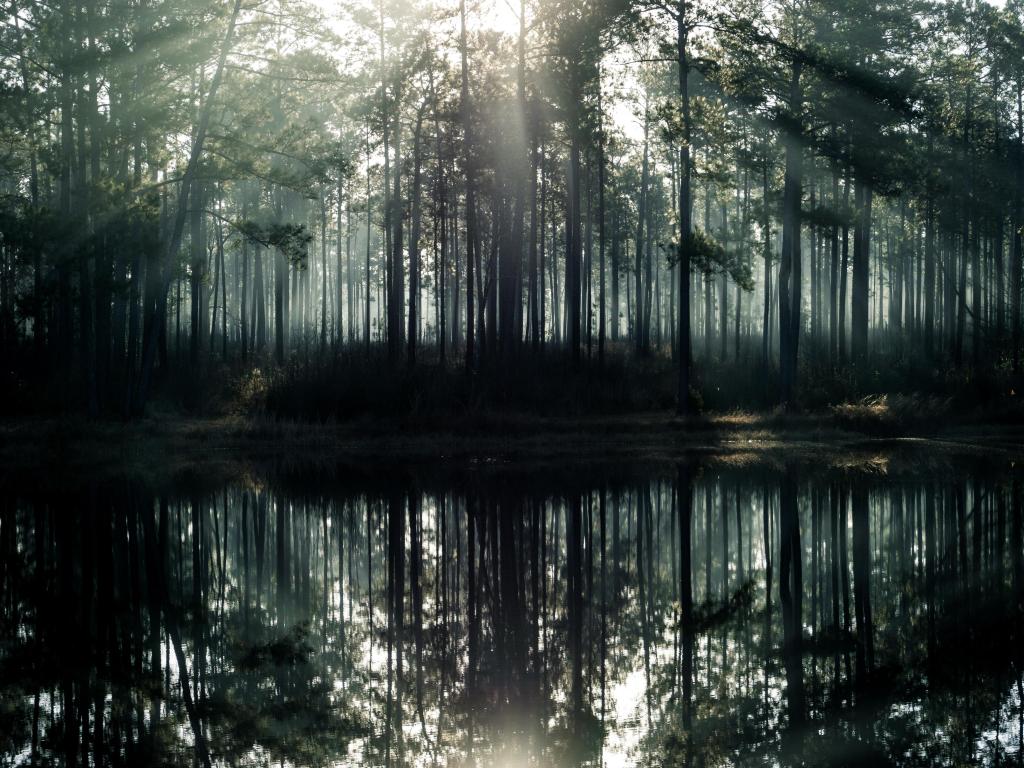 Best time to go on a road trip from Memphis to New Orleans
The road trip from Memphis to New Orleans is definitely one that you can make all year round as it never really gets cold. With the attractions being mainly urban, you'll find plenty to do indoors even if you do catch cool weather or heavy summer rain.
"Summer" is a long season in Mississippi, where you'll spend most of this trip with temperatures that usually reach the high 70s during April, and stay there until late October, with June, July and August seeing temperatures in the 90s (which might feel a little warm, depending on your preferences).
June to August can be really humid in New Orleans, and it's also the wettest time of the year (rainfall can be significant) plus it's hurricane season, so you might prefer to visit in the spring or fall when you'll still get temperatures in the high 70s as early as April and as late as October.
Meanwhile, winter in New Orleans is warm by most standards. With temperatures in the 60s from December to February, it can be a great time to travel.
While the routes we've suggested don't take you through major towns and cities, meaning you're unlikely to experience significant crowds until you reach New Orleans, this of course won't be the case if you visit during the famous Mardi Gras held in February.
If you aren't fussed about large crowds, visiting New Orleans' most famous festival is a great way to experience the carnival season. Expect parades and parties every day – but be warned, accommodation prices in the city will skyrocket during these months.