Road Trip From Miami To New Orleans
If you're in the market for an unforgettable trip topped off by some incredible music, consider a road trip from Miami to New Orleans - you will get to experience a great flavor of the south on this trip, driving past some of the most scenic landmarks along the Gulf of Mexico.
The 860-mile road trip from Miami to New Orleans takes 12 hours 30 minutes to drive. Key stops include Ocala, Osceola, and De Soto National Forests, Henderson Beach and Topsail Hill Preserve State Parks, as well as Orlando and Jacksonville.
If the sound of a road trip between these two amazing cities intrigues you, read on for more information about when to go, what the best route is, and where you should stop along the way.
How far is New Orleans from Miami and how long will the road trip take?
The best route for a road trip from Miami to New Orleans covers around 860 miles and takes 12 hours to drive. With that said, we encourage you to take at least a week if not two, so that you don't have to rush your trip.
Mostly sticking to the Gulf of Mexico, the trip never moves away from a major interstate. This allows you to do the drive at your own pace, although you'd be wise to do as many detours as possible.
Incorporating some of the most scenic parts of Florida, Alabama, Mississippi, and Louisiana, this road trip offers the perfect blend of urban and natural attractions. Also, the abundance of cities means you'll have no shortage of overnight stopover options.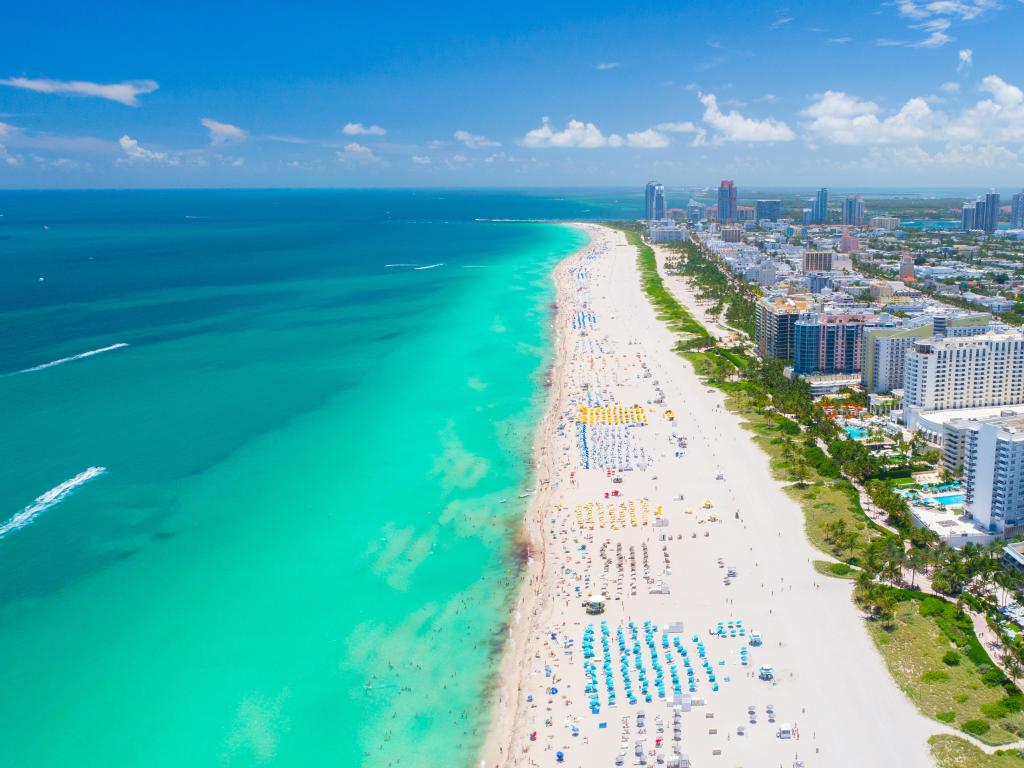 There are a few major cities where traffic could be a problem, namely Orlando, Tallahassee, and the outskirts of Miami - try to stay out of these cities outside of rush hour or at least make an effort to stop and explore if you run into congestion.
Best road trip route from Miami to New Orleans
The best road trip route from Miami to New Orleans sticks relatively close to the Gulf of Mexico, and it passes through various major cities flanked by beautiful natural parks and other landmarks.
Road trip route from Miami to New Orleans
From Miami, take Florida's Turnpike and follow it past JW Corbett Wildlife Management Area and Kissimmee Prairie Preserve Park before pulling into Orlando. From here, be sure to detour to places like Tosohatchee Wildlife Management Area and Canaveral National Seashore.
Back in Orlando, follow the turnpike to Lake Panasoffkee, then detour to Citrus Wildlife Management Area before driving past Ocala National Forest. Then, take a break at Lake City before exploring Osceola National Forest or even Jacksonville further east.
Right out of Lake City, follow Interstate 10 past Woods Ferry Conservation Area and through Twin Rivers State Forest. After passing Aucilla Wildlife Management Area, you'll pull into Tallahassee - spend some time here before continuing past Lake Talquin State Forest.
Past Choctawhatchee and Holmes Creek Water Management Area, you can stick to the interstate through Defuniak Springs and Crestview, or detour to the Gulf of Mexico, visiting Point Washington State Forest, Topsail Hill Preserve State Park, and Henderson Beach State Park.
Whichever path you take, you'll eventually find yourself in Pensacola - from here, follow Interstate 10 to Mobile, and if you have time, visit Gulf State Park. From Mobile, take the interstate into Mississippi before stopping at De Soto National Forest and Topsail Hill Preserve State Park.
Cutting through Gulfport and Pearl River Wildlife Management Area, you may want to detour to places like Lacombe and Picayune. Otherwise, simply cross the I-10 Twin Span Bridge to make your way into the city of New Orleans.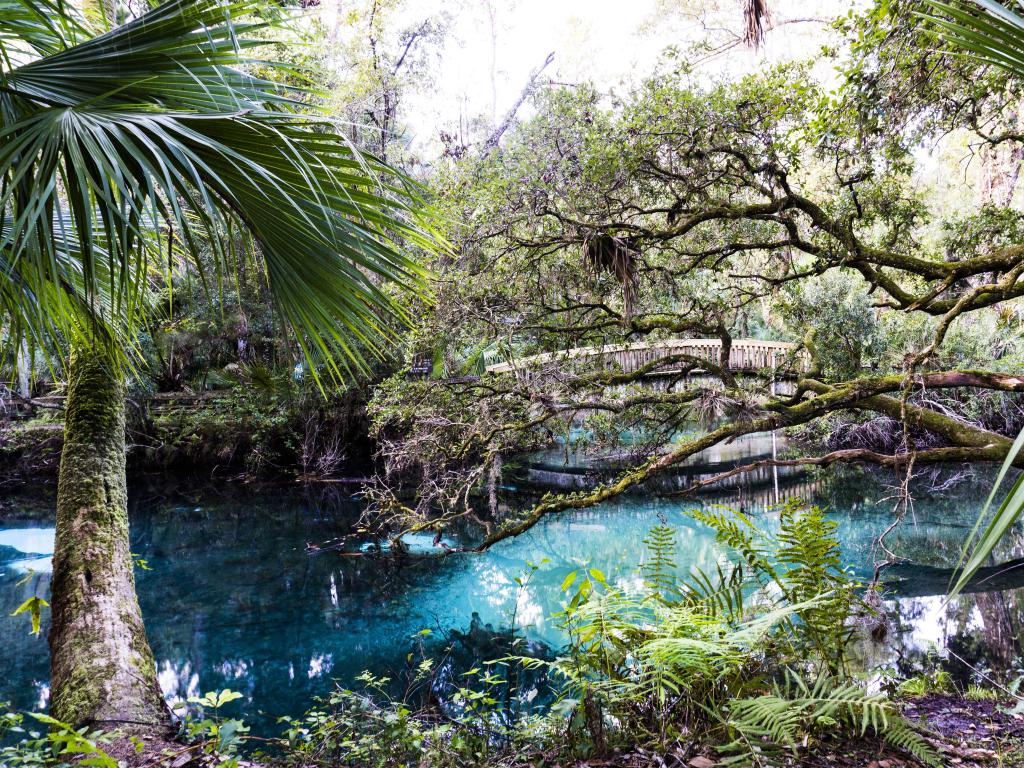 Places to stop between Miami and New Orleans
You will need to split up your road trip between Miami and New Orleans into at least a few days if you want to make the most of it. Options are plentiful, but these are the best hotels you can hope to find along the way:
Take in the beauty and history of Tallahassee
Tallahassee, the capital of Florida where summers are long, boasts fantastic parks and outdoor recreation options, such as vibrant clubs filled to the brim with young college students- all this and more makes this a great place for a relaxing weekend or a night of clubbing alike.
Littered with luxurious lighting and décor, the DoubleTree Hotel will spoil you with its spacious rooms, French windows, and comfortable and stylish furniture. Located in central Tallahassee, the resort is within walking distance of many of the city's incredible sights and attractions.
If you don't feel like going out, the hotel provides an on-site restaurant, serving regional food and fresh seafood dishes. Moreover, there is a modern, well-equipped fitness center for a morning routine and an outdoor swimming pool.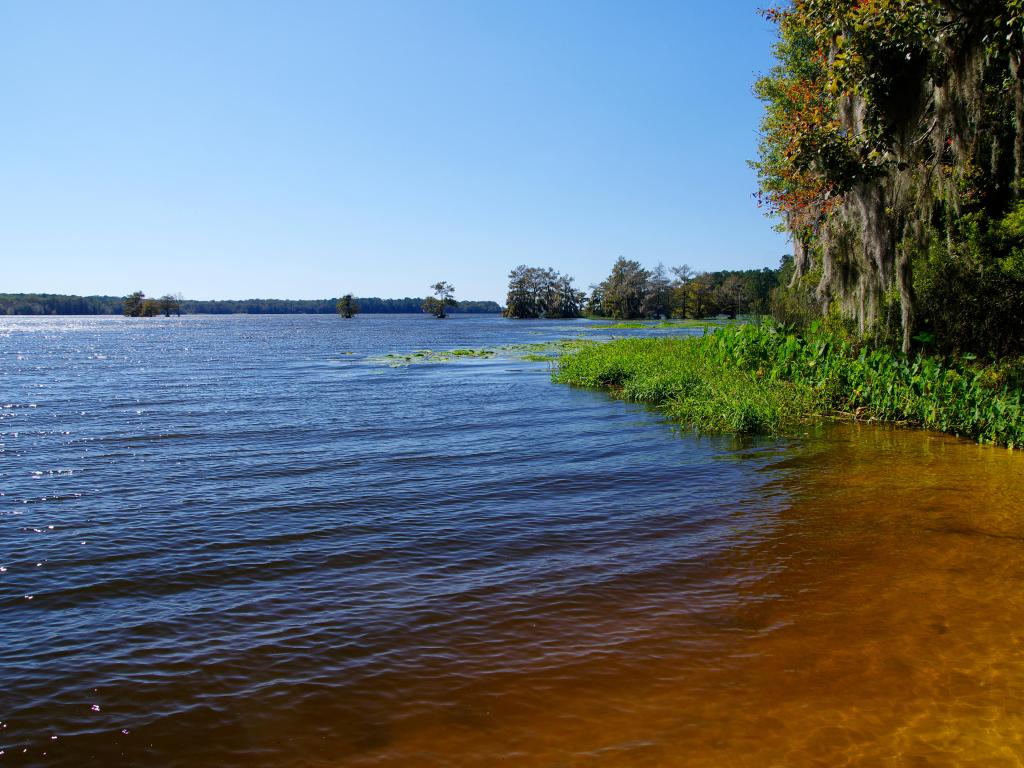 If you are not interested in staying indoors, you can take a stroll down to the nearest park and enjoy a drink on the beautiful sundeck right after.
Considering everything that DoubleTree has to offer, the prices are very reasonable - the quality of the accommodation and the excellent service provided by the friendly staff make the cost absolutely justified.
Tap your feet to the music of New Orleans
Perhaps best known as one of America's major musical hubs, New Orleans is nothing if not a city of culture and outdoor festivities. If you want to make the most of your stay here, The Roosevelt Hotel New Orleans will woo you with its amazing swimming pool and cozy rooms.
If you prefer to keep the party inside, you can always head to The Blue Room and enjoy a live jazz gig after a delicious cocktail with a view from the Rooftop Bar.
Then there's the fabulous swimming pool - if the weather conditions allow for it, there's nothing quite like a relaxing swim in the evening after a long day of sightseeing out in town.
There are countless ways of keeping yourself busy here - between the amazing restaurant and the ginormous on-site gym, you'll find yourself getting attached to this hotel in hours flat.
The rooms here are definitely pricy, but you'll be enjoying top-notch treatment close to the iconic Superdome and countless other attractions in the immediate area.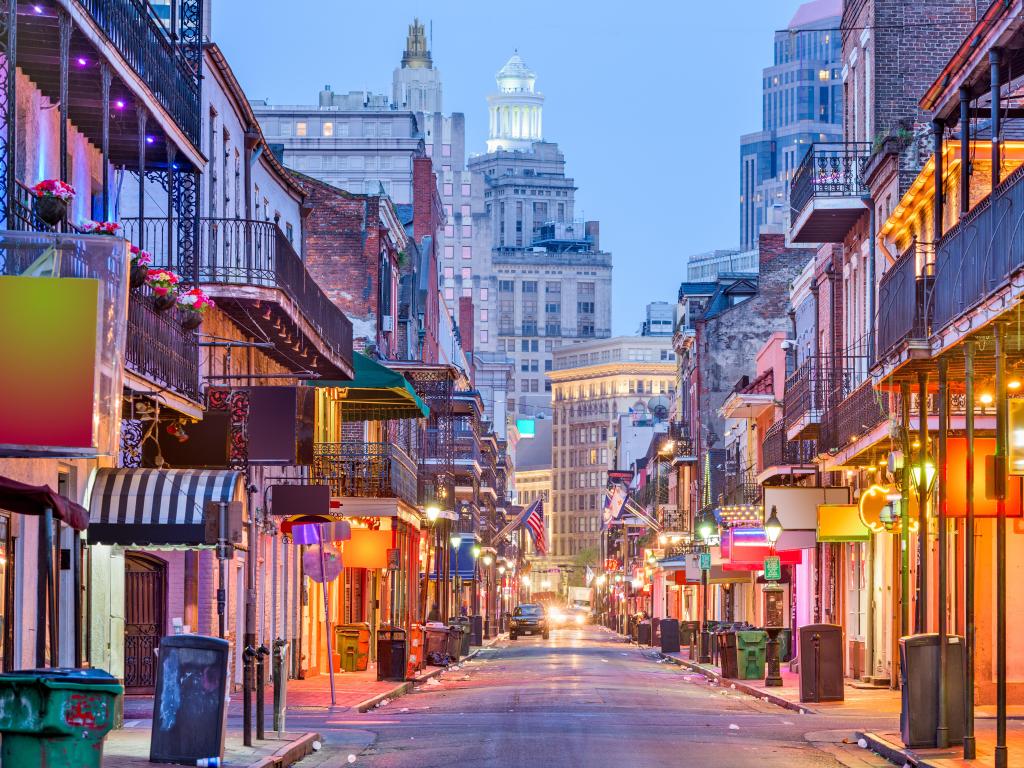 Things to do on a road trip from Miami to New Orleans
In order to help you get the most out of your road trip from Miami to New Orleans, we have suggested some of the top things to see along the way. This is not an exhaustive list, so make sure you do some research of your own and add places you want to see.
Everglades National Park - Located off-route (just south of Miami), Everglades is one of the best national parks in America; this is also a great place to visit if you want to see some crocodiles and all manner of indigenous wildlife.
Las Olas - Located in Fort Lauderdale, Las Olas Boulevard and Beach are among the finest attractions the route has to offer.
Red Reef - Of all the scenic oceanside vistas in Florida, this is one of the most spectacular places to go swimming, snorkeling, and sightseeing.
West Palm Beach - If you enjoy the hustle and bustle of lively cities, downtown West Palm Beach lets you enjoy a great range of dining and drinking options.
Kennedy Space Center - Located on Merritt Island, this science centrer has something for people of all ages, covering a range of topics with some great exhibits on everything science.
Orlando - Home to Disney World and countless scenic parks, this is a city you can't afford to miss out on during your trip.
Daytona Beach - Home to the famous Daytona 500 and a beautiful beach and boardwalk, Daytona beach is another great place to stop for an overnight stay.
Ocala National Forest - A lovely place to get back to nature - you could go boating on Lake George or go on an adventurous hike through the forests, but watch out for alligators!
Jacksonville - An iconic Florida metropolis in close proximity to the coast - you could take a trip to Talbot Island State Park or stay in the downtown area to enjoy some food and drink.
Osceola National Forest - Osceola National Forest will give you a glimpse into what Florida would have looked like before it was settled - a place with beautiful forests, swamps, and an abundance of wildlife.
Tallahassee - A fun city full of excitement known for Tallahassee Museum, the antique car museum, and its frequent college football games.
St Andrews State Park - Located just outside Panama City, this state park is home to beaches that will rival the best in the world.
Topsail Hill Preserve State Park - The highlight of Santa Rosa Beach, this is one of the most beautiful sandy expanses in all of Florida, and that's saying something!
Henderson Beach State Park - Nestled between the Gulf of Mexico and Choctawhatchee Bay, this is another must-see for people who want to get a tan during this trip.
Gulf Islands National Seashore - Besides the obligatory beaches, this area is renowned for its pristine scenery, abundance of campsites, and remarkable wildlife.
De Soto National Forest - Combined with the nearby Flint Creek Reservoir, this forest's hiking trails and lush greenery make it an obligatory stopover.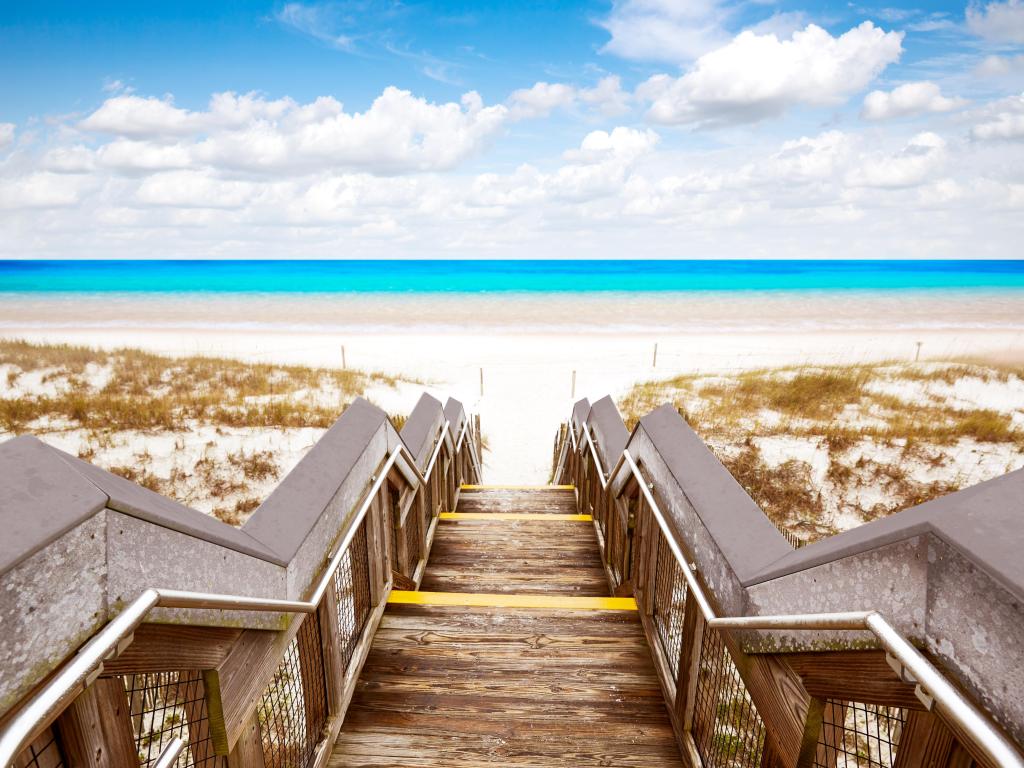 Best time to go on a road trip from Miami to New Orleans
February to May is the ideal time to visit New Orleans, as the city is host to a number of exciting events. Mardi Gras usually takes place around March, and the New Orleans Jazz festival is around April.
Combine these events with generally comfortable temperatures and nice weather and it's easy to see why this is the peak tourist season. If you want to go to New Orleans at this time of year, you will need to book well in advance and be prepared for a party!
If you are looking for a slightly mellower time of year to visit, consider fall. Temperatures are beginning to cool off, making it more comfortable to be out and about. There are also still several festivals, like the New Orleans film festival and Crescent City Blues & BBQ festival.
You do need to be aware that most of summer and early fall (June to November) is hurricane season, so don't go easy on the packing if you plan on visiting this time of year.
Summer is actually the quietest time of year in the city, as the weather becomes hot and humid. If scoring a deal is a priority, then have a look at visiting the city in summer.
If you want peace and quiet and don't want warm temperatures, then winter is probably perfect for you. Temperatures in the mid 60's and low tourist numbers mean New Orleans is calm and relaxed.