Road Trip from Miami to Denver, Colorado
If you're looking for an epic trip, the road trip from Miami to Denver might just offer the ideal excuse to hit the road. From the stunning beaches of Florida to the majesty of Colorado's Rocky Mountains, this trip promises an unforgettable experience of contrasts.
The 2,300-mile road trip from Miami to Denver takes at least 36 hours to drive. Highlights in the south include New Orleans, Dallas, and Colorado Springs, with Nashville, Mammoth Cave National Park, and Kansas City among the key stops in the north.
So, read on to discover the best routes, times to visit and things to see. We'll also suggest our recommended stops along the way, so you can start planning your perfect road trip from Miami to the "Mile High City", Denver, Colorado.
How far is Denver from Miami, and how long will the road trip take?
Comparison of road trip routes between Miami and Denver

| Route | Distance | Driving Time |
| --- | --- | --- |
| The Nashville Route | 2,300 miles | 36 hours |
| The Colorado Springs Route | 2,490 miles | 39 hours |
We have two great routes between Miami and Denver, both of which take well over 30 hours to drive, non-stop, and each of which features iconic cities and spectacular landscapes.
Our shortest option is the Nashville Route, which covers 2,300 miles and has a 36-hour minimum drive time. This route encompasses Nashville, Atlanta, and Kansas City, as well as lovely Lake Blue Ridge.
Alternatively, the Colorado Springs Route is 2,490 miles and takes around 39 hours to drive direct. Highlights of this route include the beautiful beaches of Destin, as well as the cities of New Orleans and Dallas.
The minimum time needed for this trip is about four days. However, given the miles involved and all the wonderful things to see along the way, we recommend allowing between seven and ten days for this trip. This way, you will have ample time to enjoy everything each of our routes has to offer.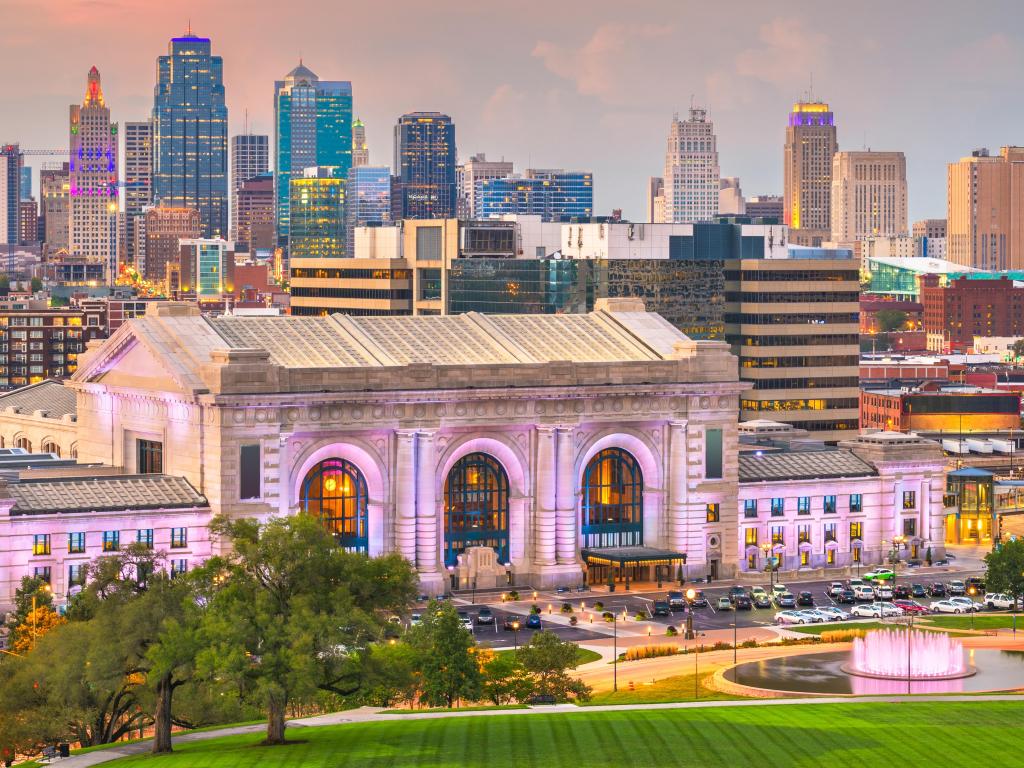 Best road trip route from Miami to Denver
If time is a factor, the Nashville Route is the slightly shorter of the two. However, both routes feature plenty of stops and require several overnight stays.
The Colorado Springs Route may offer slightly more in terms of variety, taking you from the white sandy beaches of the Gulf of Mexico, through expansive state parks and open plains to the red rocks of Colorado. This route also allows time in Dallas and New Orleans, one of the country's most popular cities for visitors.
Meanwhile, the Nashville Route may be the preferred choice for music lovers, as it swings by Kansas City and Nashville. You can also explore the natural beauty of Rock City and Mammoth Cave National Park.
Both routes start with a lovely drive along Florida's stunning Atlantic coast and pass through Orlando, so you can spend some time enjoying the theme parks and attractions before continuing your long journey to Denver.
If you are visiting Rocky Mountain National Park, keep in mind that the national park uses a timed entry permit system. Please check the national park's website to see if you need to make a reservation before your visit.
How to drive from Miami to Denver
The map above shows our suggestions for the best road trip routes between Miami and Denver. Keep reading for detailed descriptions of both routes, where to stay on either, and the best things to do on the way.
The Colorado Springs Route
Leave Miami, heading north on Interstate-95 (I-95), then pick up Florida's Turnpike. Pass by Fort Lauderdale, Boca Raton and West Palm Beach on the Atlantic Coast. Continue on Florida's Turnpike to Orlando, and you can stop off at Kissimmee or Lake Tohopekaliga on the way.
From Orlando, head north towards Gainesville and pass by Tallahassee on your way to Ponce De Leon Springs State Park. From here, head for Destin and the lovely towns and beaches along the Gulf Coast.
Around Pensacola, pick up the interstate and cross the state line into Alabama. Pass through Mobile and then cross into Mississippi. You will soon drive through Biloxi and Gulf Shores as you cross into Louisiana and journey on to New Orleans.
Leave New Orleans and head north, following the signs for Baton Rouge and Shreveport, then pick up I-20 West. Head north from Dallas, before crossing into Oklahoma, maybe stopping for a visit at Turner Falls.
Follow the signs for Oklahoma City, where you pick up I-40 West towards Amarillo. Head north and enjoy a visit to Great Sand Dunes National Park before heading north once more for Bishop's Castle.
From Bishop's Castle, drive north to Colorado Springs, at the foot of the Rocky Mountains. Leave Colorado Springs on I-25 North for the final leg of the journey to Denver.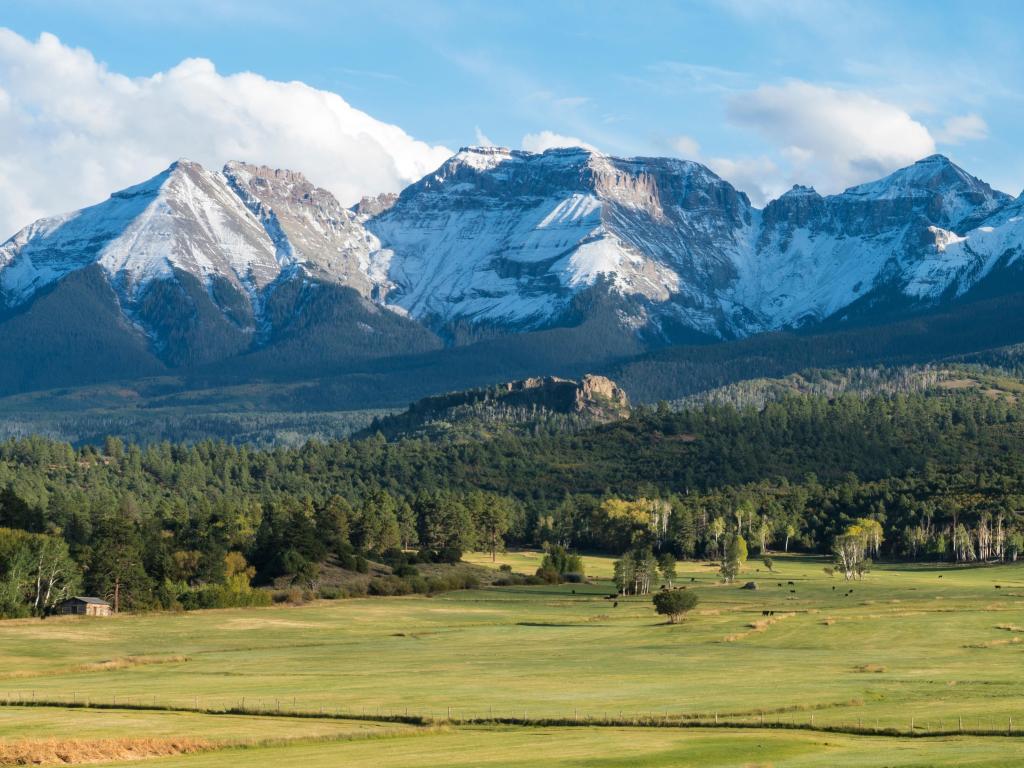 The Nashville Route
This route initially follows the Colorado Springs Route. From Miami, pick up I-95 North and then take Florida's Turnpike to Orlando, where the routes diverge. Head back to the Atlantic Coast for Daytona Beach and then continue north for St Augustine.
From St Augustine, take I-25 North, following the signs for Jacksonville. Then head west and cross the Georgia state line. Pass by Macon, then detour off the interstate for a stop in Senoia.
Continue north, following the signs for downtown Atlanta. As you leave the city, you will start making your way to Blue Ridge and Chattahoochee-Oconee National Forests.
Again, head north from Blue Ridge and, shortly after, cross into Tennessee. Continue west towards Chattanooga and Rock City Gardens. Once you've finished exploring Rock City, take I-24 North into downtown Nashville.
Pick up the interstate out of Nashville for Mammoth Cave National Park, crossing into Kentucky along the way. Leave Mammoth Cave, heading in the direction of Evansville, Indiana. Continue west into Illinois and then Missouri, as you reach St Louis and then Kansas City.
Drive through the heart of Kansas and on into Colorado for your destination stop in Denver.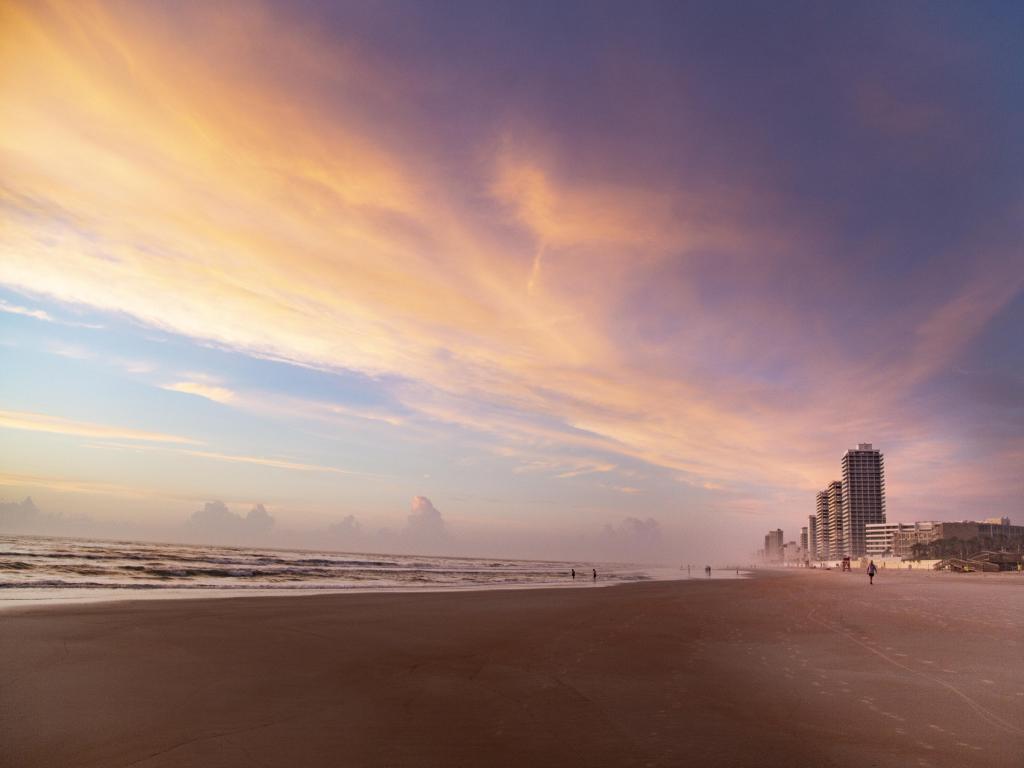 Best places to stop between Miami and Denver
As you can see, there are plenty of options for overnight stays during your road trip. We've highlighted just one city on each route that we think make ideal overnight stops, as well as suggesting a great place to stay once you reach Denver.
A striking stay in downtown Dallas
On our Colorado Springs Route, we recommend an overnight stop in the city of Dallas, Texas, which you'll reach about halfway into the road trip. The city has an important place in American history and is synonymous with the assassination of President John F. Kennedy in 1963.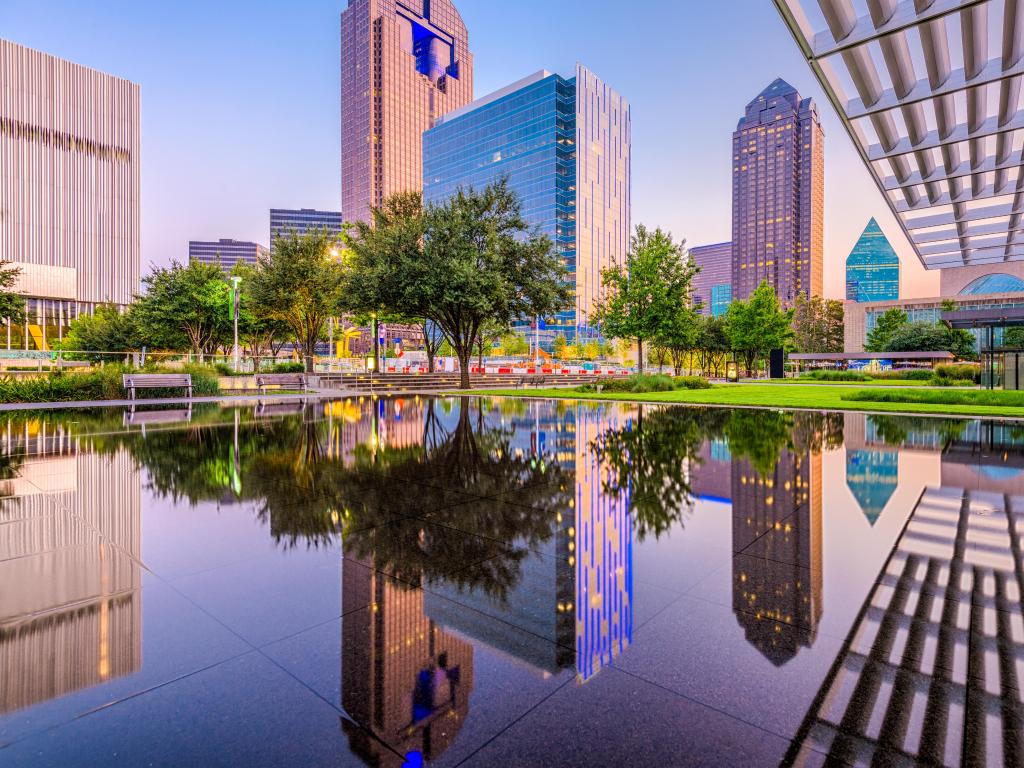 If you are a history buff, or simply a curious traveler, visit the interactive Dallas Holocaust and Human Rights Museum. Or if you want to survey the area about exploring, you can also enjoy lofty 360-degree views from Reunion Tower's observation deck.
Our choice for an overnight stay is the magnificent Omni Dallas Hotel, which is perfectly situated in the heart of downtown. This striking luxury hotel features everything you need for a comfortable and convenient stay.
Unwind from the road with a swim in the heated infinity pool, relax in your guestroom with its comfy extra-large bed, or indulge in a welcome massage in the hotel's spa and wellness center.
The hotel features a whole array of eating and drinking options, with Restaurants on Lamar, a dining destination with eight distinctive eateries in one space. There is also a coffee shop and the excellent Uptown Terrace Pool Bar & Grill, which features sweeping views of the city.
Take advantage of the on-site parking and walk to many of the city's attractions. The Arts District, Sixth Floor Museum, Reunion Tower, and Dallas Holocaust Museum are all within easy reach.
A city stay with a country vibe in Nashville
Our choice for an overnight stop on the Nashville Route is, maybe not surprisingly, "Music City" itself. Nashville, located almost halfway en route, is steeped in country music and an overnight stay here will allow you to experience its unique vibe.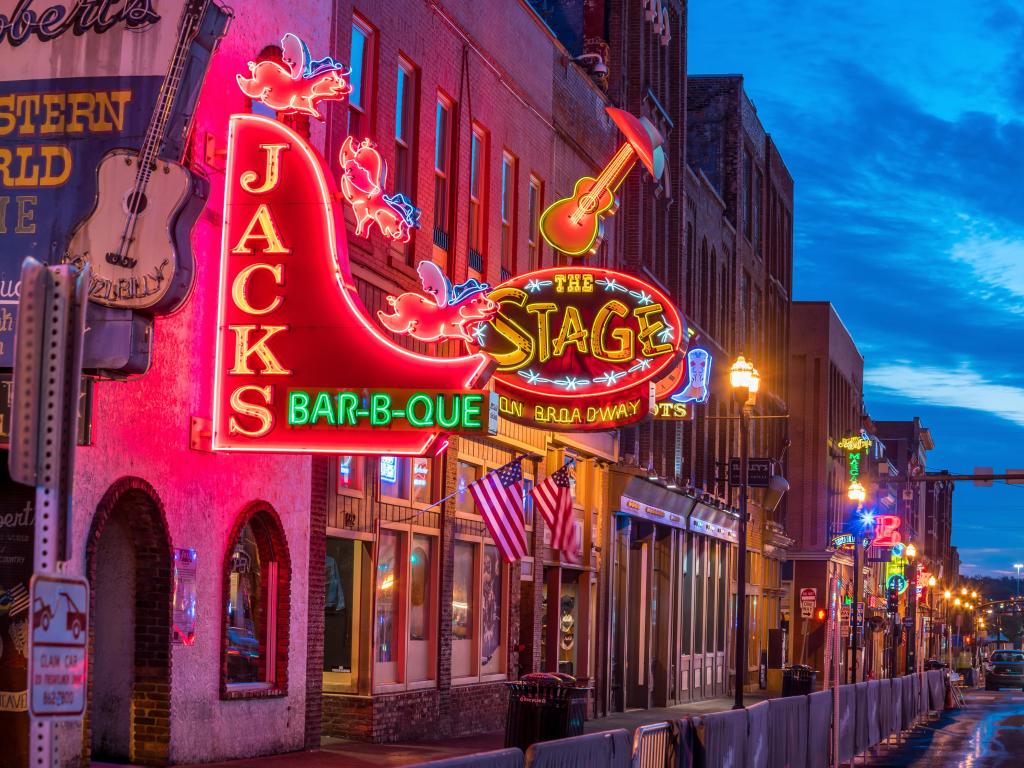 Head to Music Row, where many famous country artists have recorded, and spend a few hours on Broadway, home to honky-tonks and live music. You can learn more about the Man in Black at the Johnny Cash Museum or visit the museum dedicated to Patsy Cline.
Our recommended hotel in downtown Nashville is the luxurious Placemakr Premier SoBro. The accommodation comprises spacious, modern studio apartments, which offer the perfect space in which to unwind after all those miles on the road.
You can also enjoy a dip in the outdoor rooftop swimming pool or take some much-needed downtime in the steam room to relax after a long drive.
Located on lower Broadway, the hotel is ideal for taking a night off from the road and enjoying all the local dining and entertainment options. Music City Walk of Fame Park and the Country Music Hall of Fame are also within walking distance.
As you're here for the night, you might like to catch a show at the Grand Ole Opry, known as the home of country music. Alternatively, you can simply tour the building to get a flavor of the venue's rich history.
Luxury and convenience in Denver
Once you've finally reached "Mile High City", you will want a central base that offers convenience and comfort. The Ritz Carlton in downtown Denver ticks all the boxes, offering luxurious lodging and fantastic amenities, with the main attractions of the city within easy reach.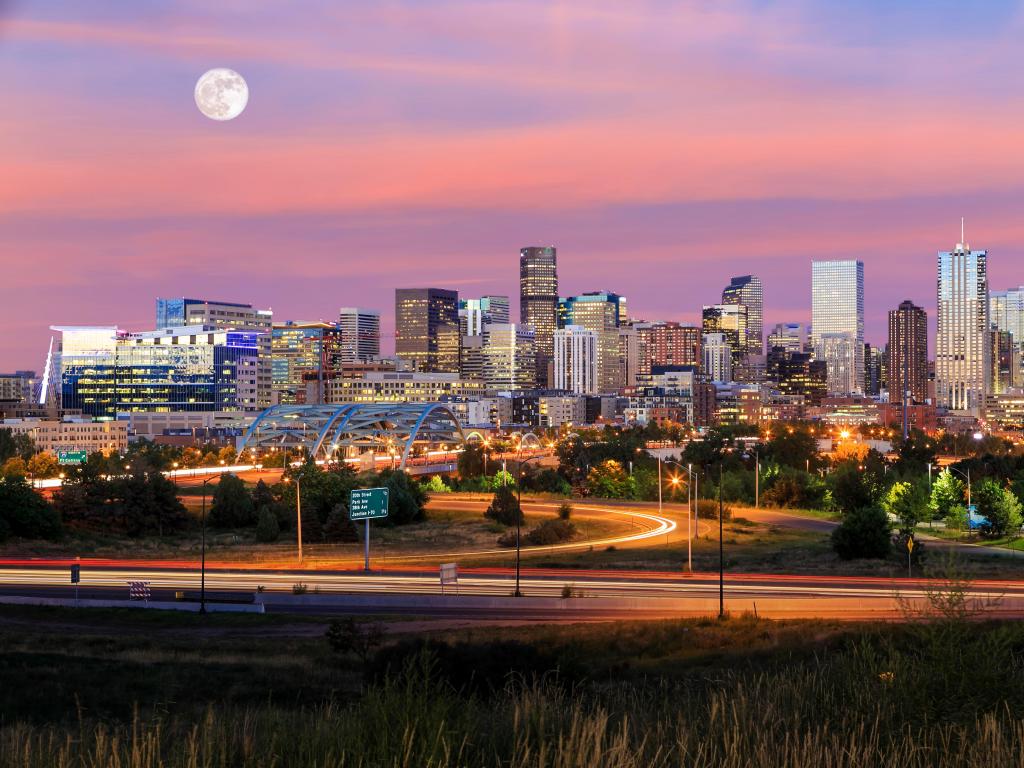 Relax in one of the elegant guestrooms, which feature large bathtubs and soft featherbeds. Some rooms benefit from awesome views of the Rockies. You can also enjoy the facilities at the hotel's spa and fitness center or treat yourself to a meal at the upscale steakhouse.
Larimer Square historical district, Denver Art Museum, and Coors Field are all within walking distance of the hotel. You are also close to lots of great shopping, entertainment, drinking and dining options, so you can easily fill your time in buzzing Denver, Colorado.
Things to see on a road trip from Miami to Denver
Each of our routes boasts plenty of great attractions to enjoy and towns to explore. To help you plan the perfect itinerary, we've picked out some of our favorite highlights.
Both routes
Rapids Waterpark - Spend a leisurely afternoon at this popular 30-acre waterpark in West Palm Beach, which features over 40 slides and attractions.
Walt Disney World - No trip through Orlando would be complete without a stop at the famous theme park, which offers fun for young and old alike.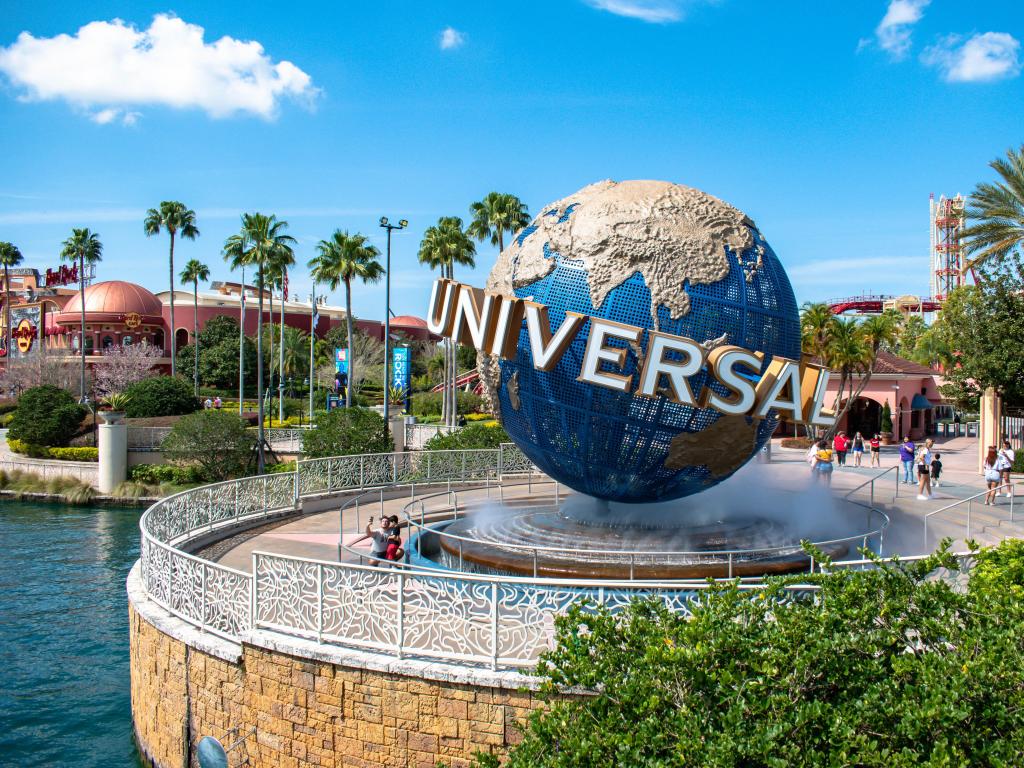 The Colorado Springs Route
Ponce De Leon Springs State Park - Enjoy a swim in the spring water, which remains at 68 degrees Fahrenheit year-round, or hike the two trails through the hardwood forests.
Destin, Florida - Spend time on the lovely white sandy beaches or head to Henderson Beach State Park, which is especially stunning at sunset.
New Orleans, Louisiana - An essential stop on this route, in the "Big Easy", you can explore lively Bourbon Street, soak up the vibrant nightlife, and discover the unique Creole and Cajun cuisine.
Fort Worth, Texas - Here, you can visit the famous Stockyards historic district. You might also want to stop in at Billy Bobs, the world's largest honky-tonk.
Turner Falls, Oklahoma - Located in the majestic Arbuckle Mountains, at Turner Falls, you can hike or even go for a swim beneath the waterfall.
Amarillo, Texas - Drive a stretch of Historic Route 66 and pay a memorable visit to quirky Cadillac Ranch, a colorful public art installation and sculpture.
Great Sand Dunes National Park - Explore the dune fields and maybe even try your hand at sand boarding down the tallest dunes in the US.
Bishop Castle, Colorado - Discover the fascinating backstory to this ambitious project, the brainchild of its constructor, Jim Bishop.
Colorado Springs, Colorado - Take a drive through the imposing Garden of the Gods and walk alongside the towering, mountainous red rocks. You can also see the impressive Balanced Rock, a huge, roadside sandstone boulder.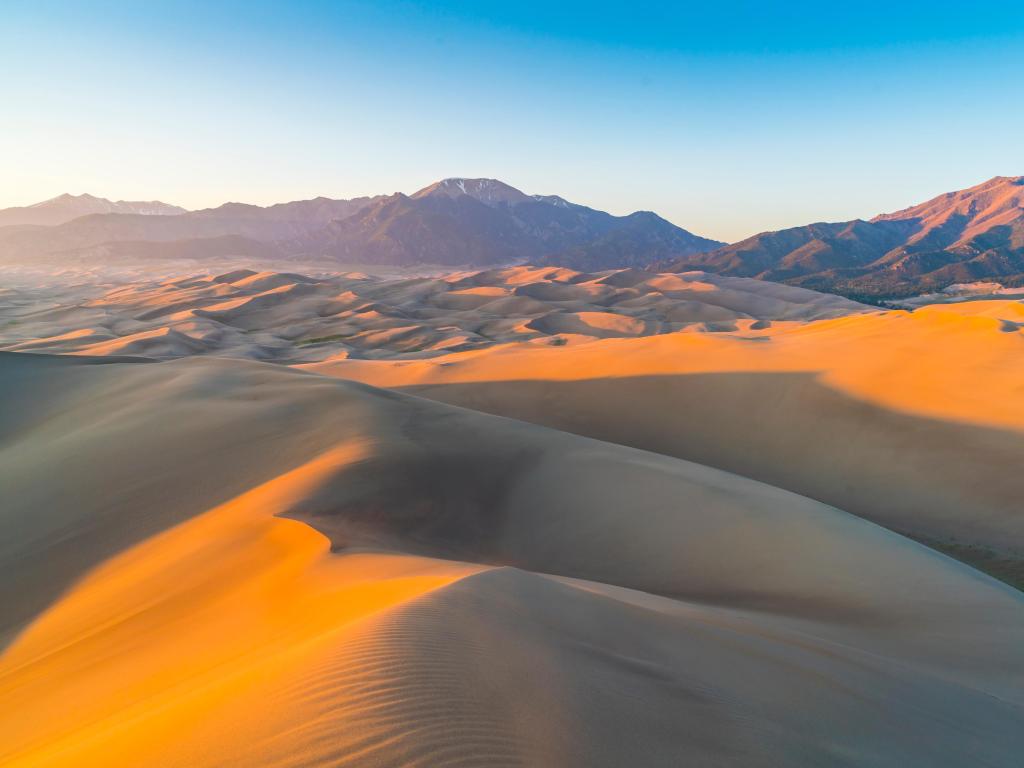 The Nashville Route
St Augustine, Florida - Founded in 1565, St Augustine is the oldest place in the US. Be sure to visit Castillo de San Marcos, a historic and culturally significant masonry fort.
Senoia, Georgia - Among other things, Senoia is notable for being a filming location for The Walking Dead. Fans can take a guided tour to see where scenes from the TV show were shot.
Atlanta, Georgia - Discover the city's crucial roles in the US Civil War and the 1960s Civil Rights Movement. You can also visit the historic Fox Theater and the World of Coca-Cola Museum.
Blue Ridge Lake - Enjoy a picnic, swim or just admire the views across this pretty lake, which is surrounded by the Blue Ridge Mountains.
Rock City, Georgia - Explore the rock formations, hidden caves and art installations at this natural marvel located at the peak of Lookout Mountain. You can also take in breathtaking views across seven states and the Chattanooga valley.
Mammoth Cave National Park, Kentucky - Join one of the popular cave tours (booking ahead is recommended) or even kayak down the scenic waterways of the Nolin and Green Rivers.
Evansville, Indiana - Here, you can visit John James Audubon State Park, which features hiking trails, a boardwalk over wetlands, a nature center and a museum.
St Louis, Missouri - Among the attractions is the iconic Gateway Arch National Park. Ride to the top of the arch on a tramcar to enjoy spectacular views across the city.
Kansas City, Missouri - Celebrate the city's musical heritage with a visit to one of the 40 jazz clubs. You can also discover the National World War I Museum and Memorial.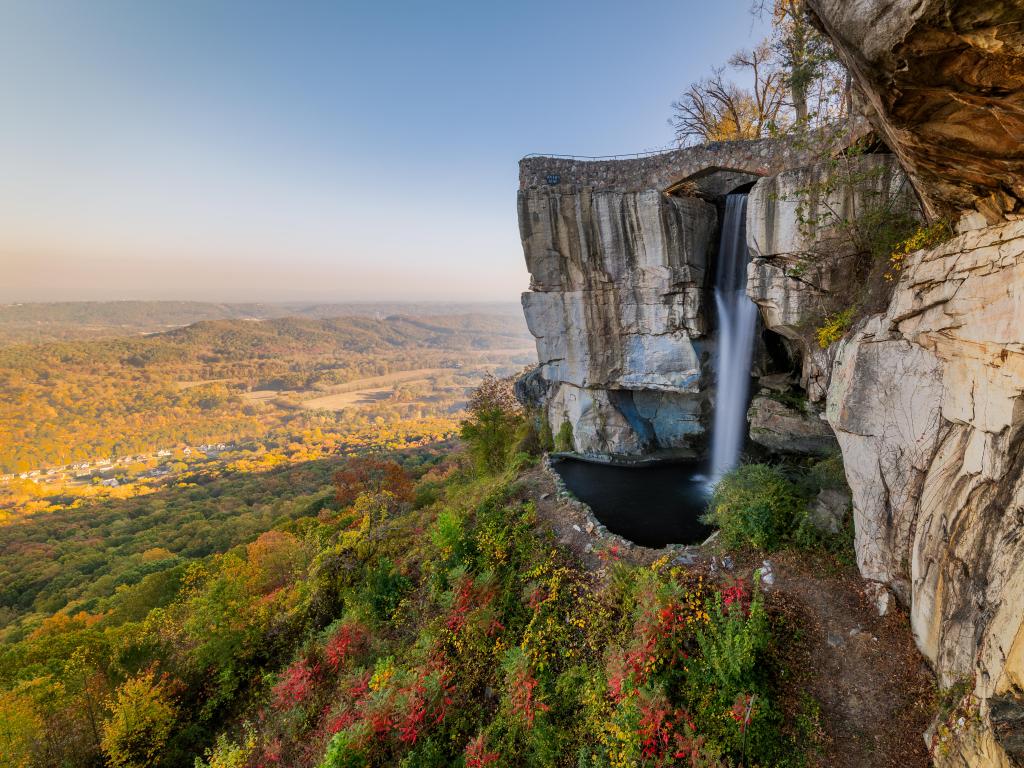 Best time to go on a road trip from Miami to Denver
Denver is a year-round destination, though the city experiences plenty of changeable weather that can affect your trip. Summer is a popular time to visit, with temperatures reaching 70 to 75 degrees Fahrenheit. Expect chilly winters, with temperatures falling close to 30 degrees.
The winter months bring snow to the Denver area, which offers great opportunities for skiing in resorts such as Breckenridge, as well as stunning views of the snow-capped Rocky Mountains. There is a risk of road closures during snowstorms, so check before traveling.
Spring and fall are great times to visit, with fewer visitors and temperatures in Denver between 43 and 59 degrees. May is the warmest spring month, but there is higher rainfall. September and October enjoy lower rainfall and temperatures averaging between 65 and 52 degrees.
Memorial weekend hosts the Denver Arts Festival, which attracts around 50,000 visitors each year. If you're planning your trip during football season, it's worth keeping an eye on the Denver Broncos' schedule, as the city can get extra busy when the team is playing at home.