Road Trip from Montreal to Philadelphia
A road trip from Montreal to Philadelphia is a great way to experience the wilderness of southern Canada and the delights of the northeast USA. With stunning lakes and scenery, and taking in many charming towns and cities, it's an adventure that will keep you entertained from start to finish.
The 520-mile road trip from Montreal to Philadelphia takes 10 hours and 15 minutes of continuous driving. The route passes Albany, Saratoga, Woodstock, Auburn, and Syracuse as well as Adirondack Park, Ausable Chasm, and the Dix Moutain Wilderness.
With so much to see and do on this fantastic road trip, keep on reading to discover the best routes, the best things to experience, and the best places to stay along the way to make the trip even more memorable.
How far is Philadelphia from Montreal, and how long will the road trip take?
Comparison of road trip routes between Montreal and Philadelphia

| Route | Distance | Driving Time |
| --- | --- | --- |
| The Catskill Mountains Route | 520 miles | 10 hours 15 minutes |
| The Finger Lakes Route | 570 miles | 10 hours 20 minutes |
Taking the Catskill Mountains Route from Montreal to Philadelphia takes around 10 hours and 15 minutes to cover the 520 miles without any detours.
The Finger Lakes Route is a slightly longer alternative at 570 miles and takes 10 hours and 20 minutes to reach Philadelphia.
Although both trips could potentially be made within a day, we highly recommend extending your journey over 3-4 days, giving you time to explore the many attractions and natural wonders along each route.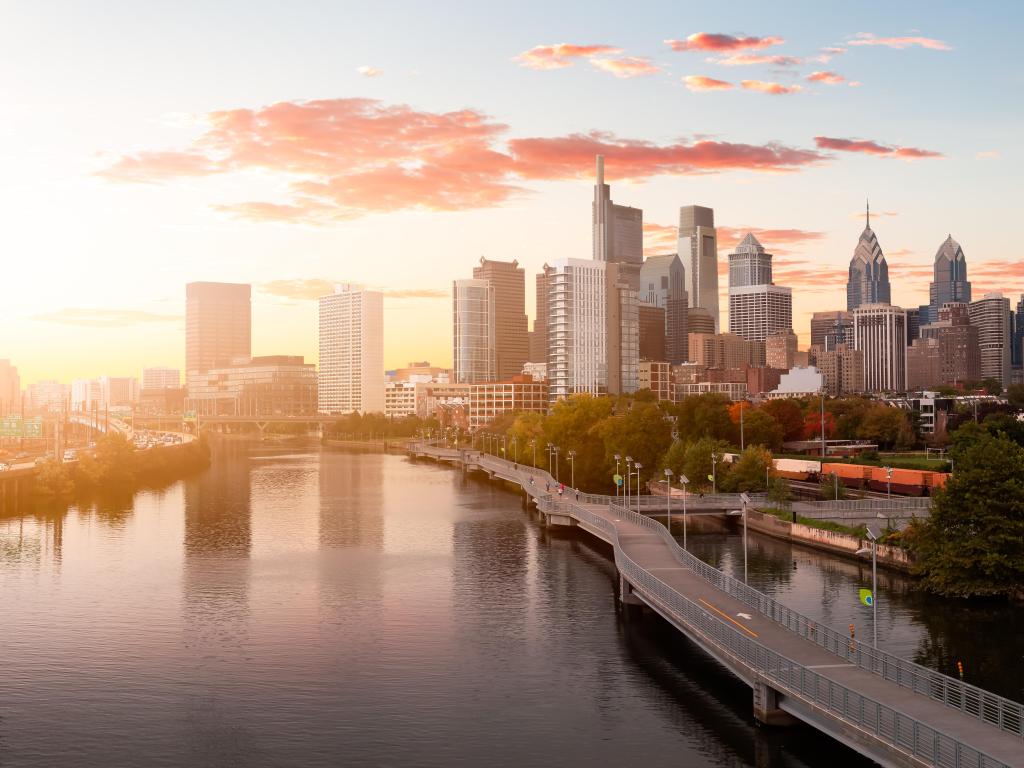 Best road trip route from Montreal to Philadelphia
Both our routes from Montreal to Philadelphia are full of unique attractions, and the route you choose will be down to your own personal preferences.
The Catskill Mountains Route is the more scenic of the two, passing through many charming locations, such as Ausable Chasm, Dix Mountain Wilderness, and the picturesque Schroon Lake.
As you continue towards Philadelphia you head through the breathtakingly scenic Upper Delaware Scenic and Recreational River.
If your interest lies more with historical and cultural landmarks, the Finger Lakes Route may be the one for you. may be your preferred path. The route takes in the Brockville Railway Tunnel in downtown Ontario, the first built in Canada, as well as the historic Boldt Castle and Yacht House.
As you head into the US, you can enjoy the Harriet Tubman National Historical Park in Auburn and the fascinating Everson Museum of Art in Syracuse, while architecture enthusiasts can marvel at the Tunkhannock Viaduct in Nicholson.
How to drive from Montreal to Philadelphia
The map above shows our suggestions for the best road trip routes between Montreal and Philadelphia. Keep on reading for detailed descriptions of both routes, where to stay on either, and the best things to do along the way.
The Catskill Mountains Route
Starting in Montreal, begin by heading across the St Lawrence River then taking the A15 south towards Blackpool where you'll cross the border into the US, joining Interstate 87 with views across Lake Champlain before arriving at Ausable Chasm.
Continue heading south enjoying the natural beauty of the Dix Mountain Wilderness in North Hudson and the tranquil scenery of Schroon Lake, before arriving at Saratoga Springs, where Saratoga Spa State Park, is an ideal spot to take a break.
The next stop is Albany, and from here head south towards the idyllic town of Catskill, home to the Thomas Cole National Historic Site, before reaching Woodstock.
The Emerson Kaleidoscope in Mount Tremper is well worth a visit before continuing along the route to Callicoon, before heading south and crossing the state line into Pennsylvania.
The route will lead you through the breathtaking Delaware Water Gap National Recreation Area before you reach your destination in Philadelphia.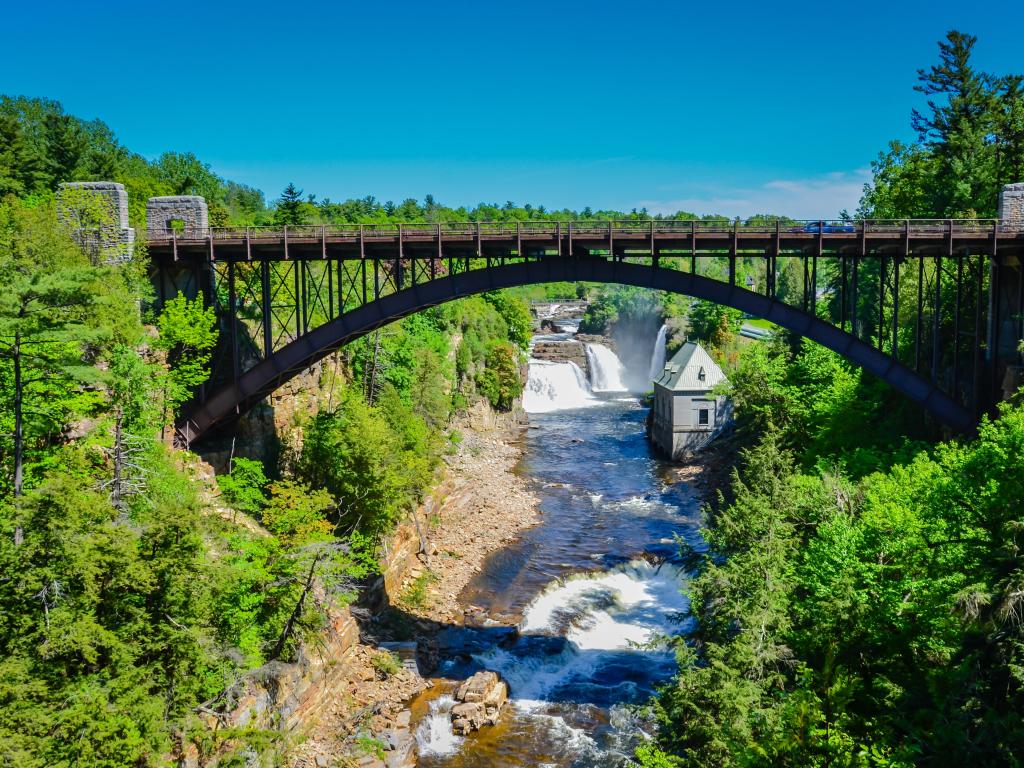 The Finger Lakes Route
The route begins heading southwest out of Montreal, towards the Saint Lawrence River. From here, continue on to the Brockville Railway Tunnel, Canada's first railway tunnel, which now serves as a unique and vibrant pedestrian path.
Cross the Thousand Islands Bridge to reach the grand Boldt Castle and Boldt Yacht House, located on Heart Island.
Continue your journey west, making your way to Selkirk Shores State Park before heading on to Syracuse where you can enjoy a visit to the Everson Museum of Art.
As you venture further south, you'll reach Auburn and the Harriet Tubman National Historical Park, before following the eastern shores of Cayuga Lake. From here, head east to Cortland, where you catch a glimpse of the Victorian Era at the 1890 House Museum.
You will soon reach Binghamton, before continuing south and stopping to marvel at the Tunkhannock Viaduct in Nicholson, before heading south to Scranton.
Leaving Scranton, take the I-476 S until you reach King of Prussia, where an exhilarating stop at the Thrillz High Flying Adventure Park is an excellent final activity before making the short journey into Philadelphia.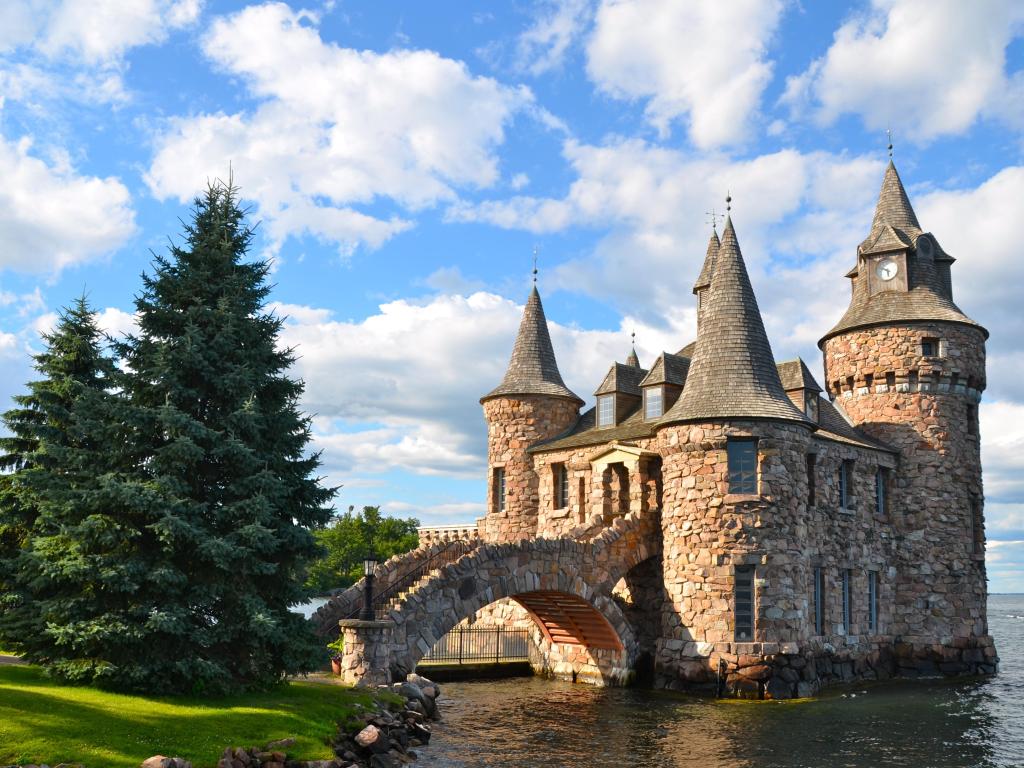 Best places to stop between Montreal and Philadelphia
With so many wonderful and diverse towns and cities throughout the route, you'll be spoilt for choice when choosing where to stayover. Here are some of our favorite places to stay along the way.
Enjoy world-class service in Woodstock
About halfway into your Catskill Mountains Route drive, the town of Woodstock, NY, makes for an ideal pit stop. Nestled amidst the picturesque Catskill Mountains, this vibrant, artsy town is renowned for its culture, history, and sense of community.
Woodstock has a bustling cultural scene. Head to the Woodstock Artists Association & Museum, which showcases works by local artists and offers an immersive insight into the town's rich artistic legacy. Here, you can appreciate a vast array of artworks, ranging from historical pieces to contemporary creations.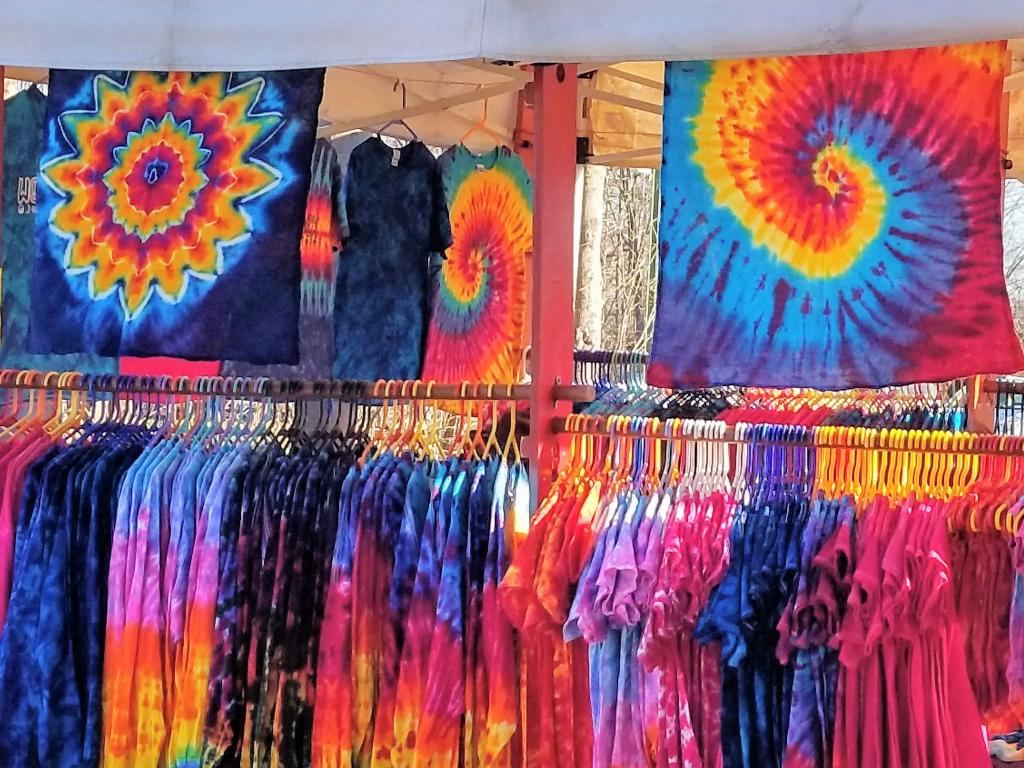 For outdoor lovers, a challenging but rewarding hike up Overlook Mountain provides breathtaking views of the Hudson Valley, Ashokan Reservoir, and surrounding peaks. You can also visit the intriguing ruins of the Overlook Mountain House while taking in the impressive panoramic vistas.
Adding to the town's charm is the Karma Triyana Dharmachakra Tibetan Buddhist Monastery. This serene retreat offers a peaceful respite, and visitors are welcome to join the meditation sessions, tour the temple, or enjoy the beautiful gardens and mountain views.
For your overnight stay in Woodstock, we recommend you make the Woodstock Inn & Resort your home away from home. Located in the Village Green, it's ideally placed for exploring all the charming boutiques and restaurants.
The rooms are stylishly decorated, each with its own unique feel and authentic craftsmanship, and after a day at the wheel, what better way to relax than a visit to the spa and wellness center, and a relaxing dip in one of the pools.
A relaxing stay in Ithaca
A journey along The Finger Lakes Route should be savored, and a stay in the city of Ithaca, NY, makes an excellent overnight stopover. Situated at the southern tip of Cayuga Lake, this vibrant city is home to the prestigious Cornell University and offers an array of natural and cultural attractions.
A visit to Ithaca wouldn't be complete without exploring the stunning Robert Treman State Park, renowned for its gorges and winding trails, where you can enjoy a refreshing hike and marvel at the cascading waterfalls and glacially sculpted rock formations.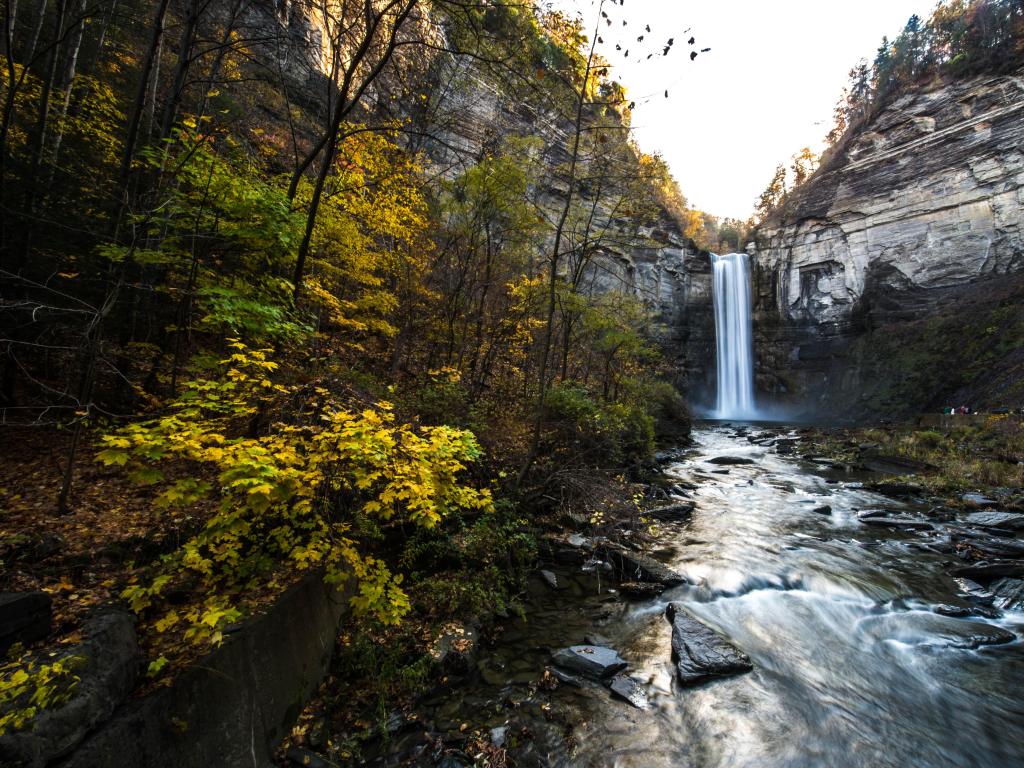 The university campus is famed for its stunning architecture and is also home to the Herbert F. Johnson Museum of Art, which houses an impressive collection of artwork from around the world, ranging from Asian art to contemporary pieces.
While in Ithaca, our favorite place to stay is the Inn at Taughannock Falls. This hotel is nestled within the spectacular Taughannock Falls State Park, which boasts the highest waterfall east of the Rockies. With lake views, well-appointed rooms, and a complimentary continental breakfast, the inn ensures a comfortable stay for all its guests.
The hotel's location offers easy access to the state park's numerous trails and picnic areas. You can spend the day exploring the park's enchanting waterfalls, gorges, and overlook points, then return to the comfort of your hotel room to relax and recharge for the next leg of your journey.
Where to stay when you reach Philadelphia
After such a memorable road trip, where better to finish than Philadelphia, a city rich in history and culture? Home to the Liberty Bell, Philly cheesesteaks, and the 'Rocky Steps', it is a diverse city that offers something for everyone.
There are many excellent places to stay but we recommend treating yourself to a relaxing night or two at The Rittenhouse Hotel, one of the best in the city.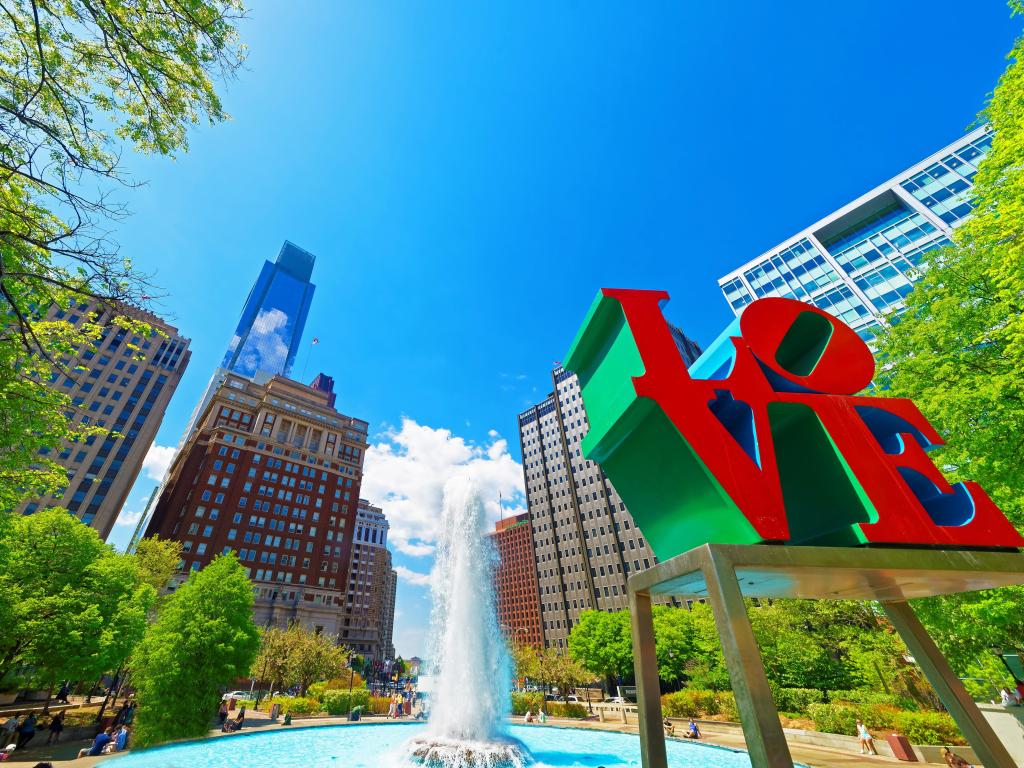 This luxurious and classy hotel boasts its own spa and indoor pool, state-of-the-art fitness center, and the award-winning in-house restaurant, Lacroix, which offers mouthwatering international cuisine.
You can also enjoy afternoon tea and cocktails in the Mary Cassatt Tea Room and relax in its private garden. The hotel itself is situated close to many of Philadelphia's renowned museums and attractions, and only a stone's throw away from the National Liberty Museum, where you can explore the history of America's fight for freedom.
For those interested in medical history, the Mutter Museum offers an unusual yet fascinating, exploration of the world of medicine. The hotel is an ideal base to explore downtown Philadelphia and enjoy the vibrant food scene and nightlife, to really finish the trip off in style.
Things to see on a road trip from Montreal to Philadelphia
The road trip from Montreal to Philadelphia has many amazing things to see and do along the way. With an eclectic mix of history, culture, and the great outdoors, here are some of our favorite things to see along the way:
The Catskill Mountains Route
Ausable Chasm - Renowned as the "Grand Canyon of the Adirondacks," this sandstone gorge invites visitors with its captivating views, river rafting, and adventure courses amidst a stunning landscape.
Dix Mountain Wilderness, North Hudson - A breathtaking escape into the heart of the Adirondacks. With its towering peaks, pristine lakes, and miles of hiking trails, outdoor enthusiasts will immerse themselves in a serene wilderness, perfect for unforgettable adventures,
Schroon Lake - A picturesque mountain lake ideal for boating, fishing, swimming, or simply lounging by the water's edge, enjoying the serene beauty of the Adirondack region.
Saratoga Spa State Park, Saratoga Springs - Famous for its healing mineral springs, this park offers relaxing spas, scenic picnic areas, trails for hiking and biking, and a rich historical context.
Albany Institute of History & Art - An engaging museum displaying a vast collection of art, historical artifacts, and exhibits, reflecting Albany's 400-year-old cultural and historical journey.
Empire State Plaza, Albany - A striking architectural marvel, boasting a stunning collection of modernist structures. Its iconic Egg-shaped performing arts center hosts world-class concerts and shows.
New York State Museum, Albany - A fascinating museum that beautifully chronicles the state's natural, historical, and cultural evolution through diverse exhibits and interactive displays.
Thomas Cole National Historic Site - A well-preserved historical site that was the home and studio of Thomas Cole, the celebrated artist known for his landscape paintings and being a central figure in the Hudson River School of Art.
Woodstock Artists Association & Museum, Woodstock - An inviting center that highlights the creativity of local artists through exhibits, events, and workshops, reflecting the artistic spirit of Woodstock.
Karma Triyana Dharmachakra Tibetan Buddhist Monastery - A tranquil monastery offering an immersive experience of Tibetan Buddhism through its intricate architecture, serene chants, and enlightening teachings.
Cooper Lake, Woodstock - A pristine lake set amidst lush greenery, offering a peaceful setting for meditation, quiet reflection, or a tranquil walk along the shores.
Emerson Kaleidoscope, Mount Tremper - Claiming the title of the world's largest kaleidoscope, this unique attraction mesmerizes visitors with its captivating colors and shifting patterns, providing a one-of-a-kind visual experience.
Callicoon Theater, Callicoon - Enjoy a nostalgic movie-going experience at this historic single-screen cinema that continues to charm moviegoers with its vintage ambiance, and eclectic film selection
Upper Delaware Scenic and Recreational River - A magnificent riverway that serves as a haven for outdoor enthusiasts, offering activities like fishing, boating, and wildlife spotting, with breathtaking river views.
Delaware Water Gap National Recreation Area - With its striking river valley, stunning waterfalls, and numerous hiking opportunities, this is a must for nature lovers.
Sesame Place - A Sesame Street-themed amusement park that offers family-friendly rides, water slides, shows, and parades, promising a fun-filled day for the young and young at heart.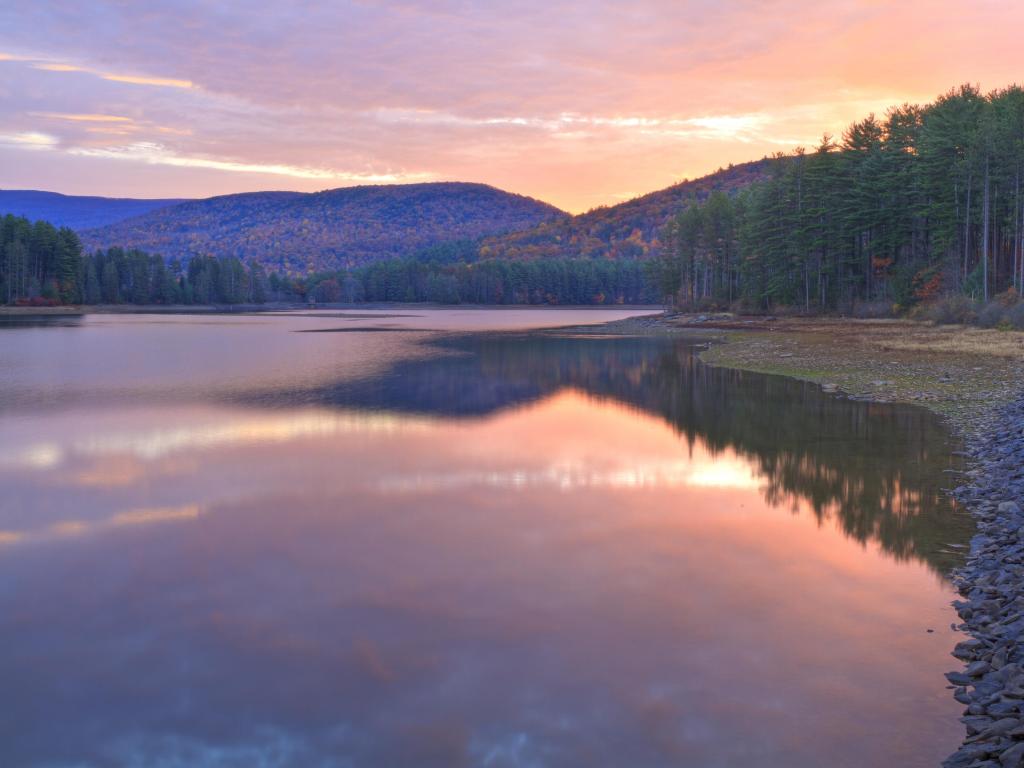 The Finger Lakes Route
Lamoureux Park - Nestled on the banks of the St. Lawrence River, this park offers numerous outdoor activities, a marina, serene walking paths, and beautiful gardens that bloom seasonally.
Brockville Railway Tunnel - As Canada's first railway tunnel, this attraction now serves as a vibrant pedestrian walkway, with colorful lights and music creating an enchanting underground experience.
Boldt Castle and Boldt Yacht House - A remarkable 19th-century castle and yacht house on Heart Island, built as a grand testament to George Boldt's love for his wife, offering fascinating history and stunning architecture.
Selkirk Shores State Park - A scenic state park by Lake Ontario, offering diverse activities like camping, hiking, fishing, bird watching, and stunning views over the lake.
Everson Museum of Art, Syracuse - Dedicated to American art, this museum showcases a wide range of mediums and periods, from contemporary installations to ancient Native American artifacts.
Harriet Tubman National Historical Park, Auburn - A site honoring the life and legacy of Harriet Tubman, the famed abolitionist, providing insights into her heroic efforts through the Underground Railroad.
Cayuga Lake - The longest of the Finger Lakes, surrounded by vineyards forming part of the Cayuga Wine Trail, offering recreational water activities amidst a picturesque setting.
1890 House Museum, Cortland - A well-preserved Victorian mansion showcasing period furnishings and architecture, offering a glimpse into the lifestyle of the wealthy Wickwire family during the 19th century.
Roberson Museum and Science Center, Binghamton - An interactive museum offering a blend of art, history, and science exhibits - a fun and engaging experience for all ages.
Phelps Mansion Museum, Binghamton - This Victorian mansion-turned-museum takes you back in time, with its well-preserved interiors, ornate woodwork, and an array of 19th-century artifacts.
Ross Park Zoo, Binghamton - The fifth oldest zoo in the U.S., housing a variety of animal species in an intimate setting, offering engaging educational programs and events.
Tunkhannock Viaduct, Nicholson - An iconic landmark and an engineering marvel, this railroad bridge is known for its impressive architecture.
Steamtown National Historic Site, Scranton - A living tribute to the steam engine era of American railroading, offering museum exhibits, vintage train rides, and a peek into railroading history.
Electric City Trolley Museum, Scranton - This museum is dedicated to the history of electric street cars and their influence on urban development in the region, where you can take a ride in a historic trolley.
Thrillz High Flying Adventure Park, King of Prussia - An adrenaline-pumping adventure park offering a range of activities like ziplining, climbing, and bungee jumping for thrill-seekers of all ages.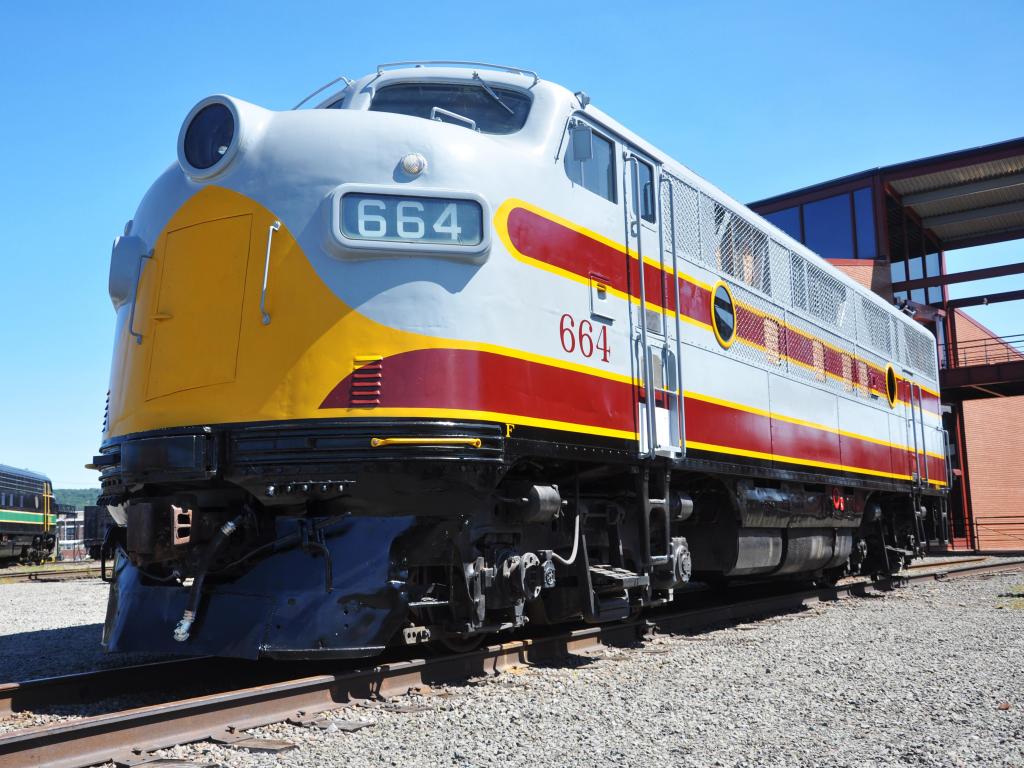 Best time to go on a road trip from Montreal to Philadelphia
Philadelphia is known for its seasonal charm, and the route is an all-year-round option depending on your preferences.
Spring and fall in Philadelphia are particularly stunning and these seasons are well-suited for this road trip. The milder weather makes it ideal for taking full advantage of the outdoor attractions and national parks along the route. It will also be less busy and accommodation will be more affordable at these times.
Visiting during the summer months sees Philadelphia enjoying average daily highs of around 80 degrees Fahrenheit, making it a perfect time for sightseeing and exploring the city.
As this is peak season, expect the traffic to be busier and more crowds at the attractions, but the city will be thriving in the summer sun.
Visiting in winter can mean harsh conditions in both Montreal and Philadelphia, with temperatures just above freezing and cold winds making it feel much colder.
If you enjoy the outdoors in winter, there is plenty to see and do, but plan accordingly and ensure your car is ready for wintry conditions.
Philadelphia is also renowned for its events and festivals throughout the year. March sees the city host the Philadelphia International Flower Show, a spectacular exhibition of blooms.
From May to September, the Fireworks and Fountains events light up the city's sky in a breathtaking display, and if you plan your trip in October, you could participate in the Scarecrow Walk and Design Contest, adding an extra layer of fun to your journey.