Road Trip from Toronto to Nova Scotia
A road trip from Toronto to Halifax, Nova Scotia takes you on an epic journey that you'll never forget between Canada's two most southern provinces.
The 1,930-km road trip from Toronto to Nova Scotia takes at least 19 hours to drive, past Lake Ontario, Niagara Falls, Albany, Boston, and the Atlantic Coast of Maine, or through Canada via Montreal, Quebec City and St. Andrews.
With so much to discover along the way, read on to find out what awaits on your fantastic journey towards the provincial capital of Halifax. We'll also give you our top tips on where to stay and the best time of year to make this trip of a lifetime.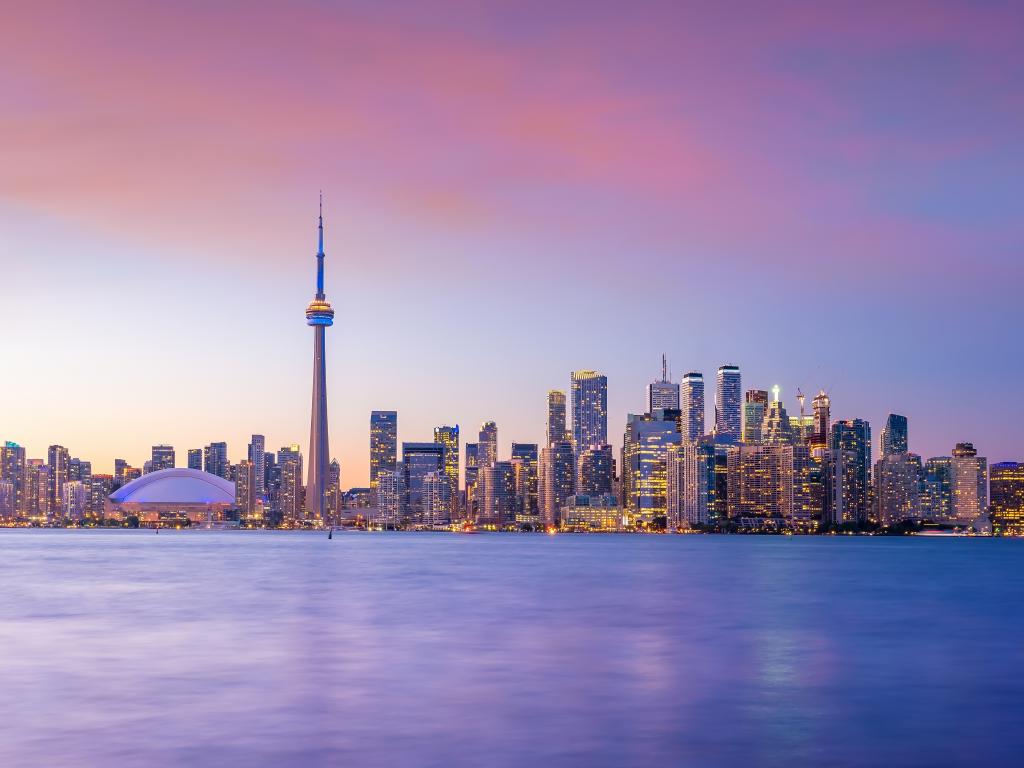 How far is Nova Scotia from Toronto and how long will the road trip take?
Comparison of the routes between Toronto and Nova Scotia

| Route | Distance | Driving Time |
| --- | --- | --- |
| The United States Route | 1,930 km | 19 hours |
| The Canadian Route | 1,985 km | 20 hours 15 minutes |
A road trip from Toronto to Nova Scotia covers at least 1,690 kilometres (1,050-miles) and takes a minimum of 17 hours 30 minutes to complete if you travel on the quickest route. However, we've suggested a slightly longer route through Canada which takes 20 hours 15 minutes to cover 1,985 km.
You also have the option of crossing the border into the United States and traveling through New England. This 1,930 km (1,200 mile) route takes around 19 hours to complete.
This is a trip that's best split over a number of days - ideally at least 3 but you could easily make this a one to two week trip. That would give you plenty of time to stop, take breaks from driving, and enjoy the sites and attractions you encounter between Toronto and your destination in Halifax.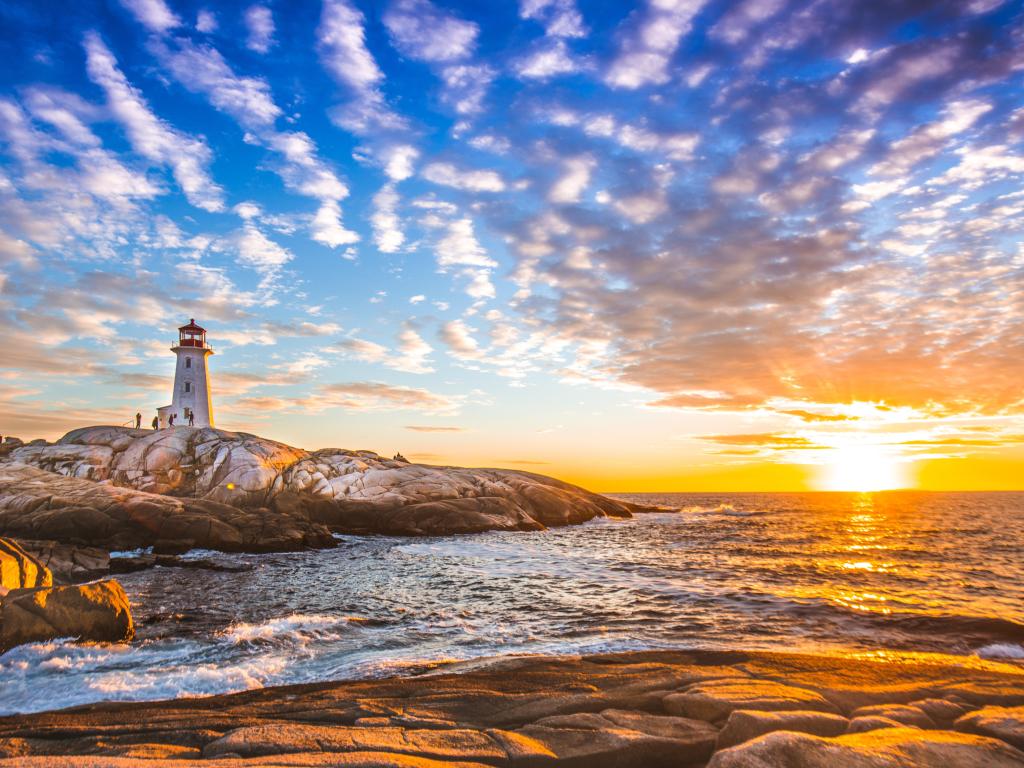 Best road trip route from Toronto to Nova Scotia
With plenty to see on both routes, and both being a similar distance, you'll probably find that the decision comes down to whether or not you want to cross the Canada/US border as part of your trip.
The United States Route takes you south past Niagara Falls then on through upstate New York, Massachusetts, Vermont and Maine before re-entering Canada in New Brunswick for the final stretch of the trip. You'll enjoy vibrant cities, stunning mountain scenery and beautiful coastline along the way.
If you'd prefer to stay in Canada, the route takes you along Lake Ontario; then past Montreal and Quebec City before traveling south across New Brunswick and into Nova Scotia.
Whichever route you choose, you can be sure that the road trip from Toronto to Halifax, Nova Scotia, will be a memorable one.
The United States Route
This route from Toronto to Nova Scotia takes you from the capital city of Ontario, around one of the great lakes, through 4 US states and back into Canada, before arriving at our destination in the capital city of Nova Scotia, Halifax.
Begin by heading west on Queen Elizabeth Way and following it around edge of Lake Ontario, until switching onto Ontario Highway 420. You'll then follow this across Rainbow International Bridge and into America.
The types of travel documentation you'll need to cross the border will depend on your nationality - make sure to check your specific requirements before you travel to avoid any preventable delays.
When you arrive in the US, take Rainbow Blvd south until turning right onto John Daly Boulevard. Almost as soon as you join this road you will cross a roundabout onto Niagara Scenic Parkway.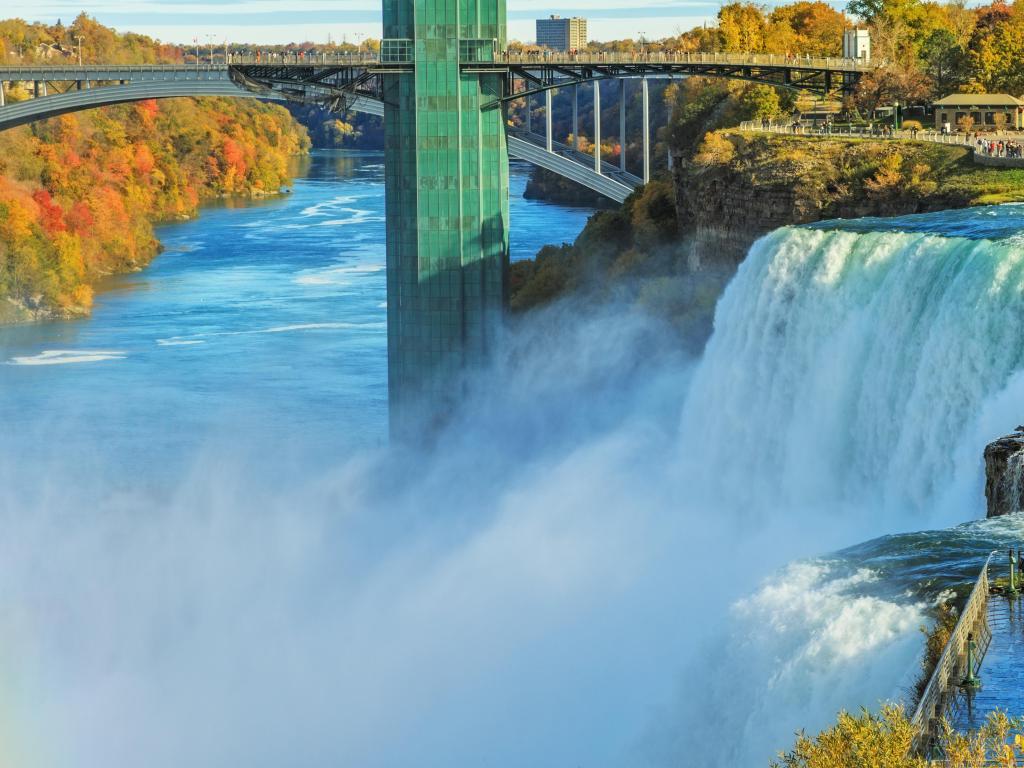 Follow this for its duration, until it merges with the I-190, and take that south. Follow it across Grand Island, then as soon as you cross the Niagara River back onto the mainland, change onto I-290.
Follow this its entire 16.5 km (10 mile) duration to the I-90 and take that east. You'll then proceed to stay on this for 650 km (400 miles), to Auburn, Massachusetts. Think about taking some time to explore the stunning Berkshires along the way.
If you want to visit Boston, continue on the I-90 which takes you straight into the centre of town.
If you don't plan to make that detour, take I-290 north at Auburn (a different I-290 than we were on earlier) and follow it for its entire length of 32.5 km (20 miles).
At its conclusion, join I-495 north to Amesbury then switch to the I-95. You'll follow this road for 320 km (200 miles), to Bangor, Maine, where you'll change onto State Route 9 for the final stretch to the Canadian border.
The road becomes NB Route 1 when you cross into the province of New Brunswick. After a short distance, take NB-127 towards St Andrews, where you can make your last overnight stop of the trip.
The US and Canadian Routes converge at St Andrews. From here, return along NB-127 to NB-1, and continue along it until it merges with Trans-Canada Highway (NB Route 2) in River Glade.
You'll then follow this to its completion at the Nova Scotia border. Once you cross into the new province you have technically reached our destination of Nova Scotia. However, most visitors will more specifically be heading towards the capital city of Halifax.
As soon as you cross the border the road becomes Trans-Canada Highway (NS-104). For those who are going to Halifax, follow this to Upper Onslow, where a final change onto Nova Scotia Highway 102 will take you to your destination.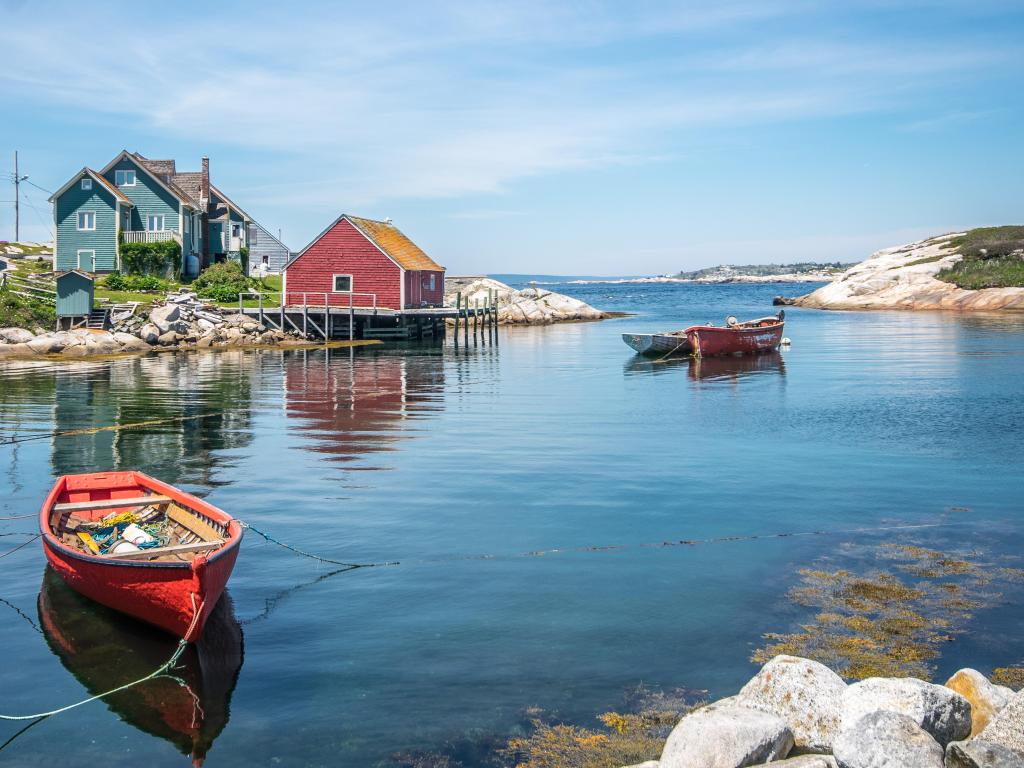 The Canadian Route
The first part of this route follows ON-401 out of Toronto, all the way along Lake Ontario, then on towards Montreal along the St Lawrence River.
Along the way you can stop to enjoy Prince Edward County's beaches, or between Gananoque and Butternut Bay detour along Thousand Island Parkway to take in some stunning river views.
If you'd like to visit Ottawa as part of your trip it's only a short detour. Turn onto ON-416 then join ON-417 which leads you to the city. When you're ready to continue your trip, rejoin ON-417 then follow Regional Road 174 along the Ottawa River. This road leads to the A40 which takes you into Montreal.
Alternatively, skip Ottawa and just follow ON-401 to Montreal if you'd prefer a more direct route. On the way you could visit the Migratory Bird Sanctuary - take Exit 750 to Morrisburg and through Riverside Village and Upper Canada Village.
Long Sault Parkway Scenic Route also makes for a great short detour - join it after Ingleside the pick up Moulinette Road which leads you back to ON-401.
When you reach Quebec, Highway 401 is renamed the A20. If you'd like to visit Montreal as part of your trip, simply continue along the A20 which runs right into the city.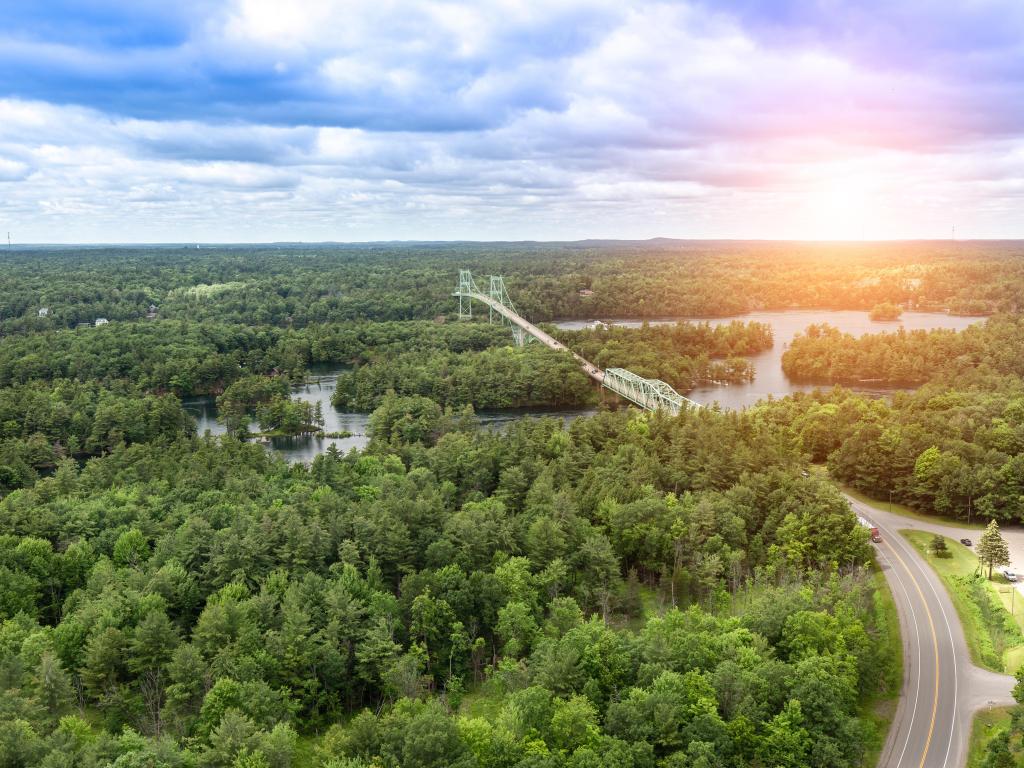 If you'd prefer to bypass the city, join the A30 heading towards Sorel-Tracey, then rejoin the A20 E when the roads converge to the east of Montreal.
From here you'll stick to the same road, the A20 E Trans-Canada Highway, for 400km. This part of the route runs close to the St Lawrence River - you have several options to make stops along the way. Kamouraska, known for its famous salt marshes, is just one of the options.
Eventually you'll turn onto the A85 in the direction of New Brunswick. The road becomes New Brunswick Highway 2 when you leave Quebec, running close to the international border for some distance.
On this stretch of the road you could think about stopping in Grand Falls (Grand-Sault) or Hartland. Then, for the quickest route towards Halifax simply continue along NB-2 past Foshay Lake and Moncton, until you cross into Nova Scotia.
However, for our recommended route, leave the Trans Canada Highway at Exit 258 and follow NB-3 towards St Andrews. At Lawrence Station turn left onto NB-127 which takes you to St Andrews.
At St Andrews you'll join up with the United States Route, following NB-1 towards Moncton.
Just before Moncton you'll re-join NB-2. Continue on this road until you cross into Nova Scotia, where the road becomes NS-104.
Follow NS-104 for another 110km, then take Exit 15 onto NB-102 which takes you all the way to Halifax, the final point on your road trip to Nova Scotia.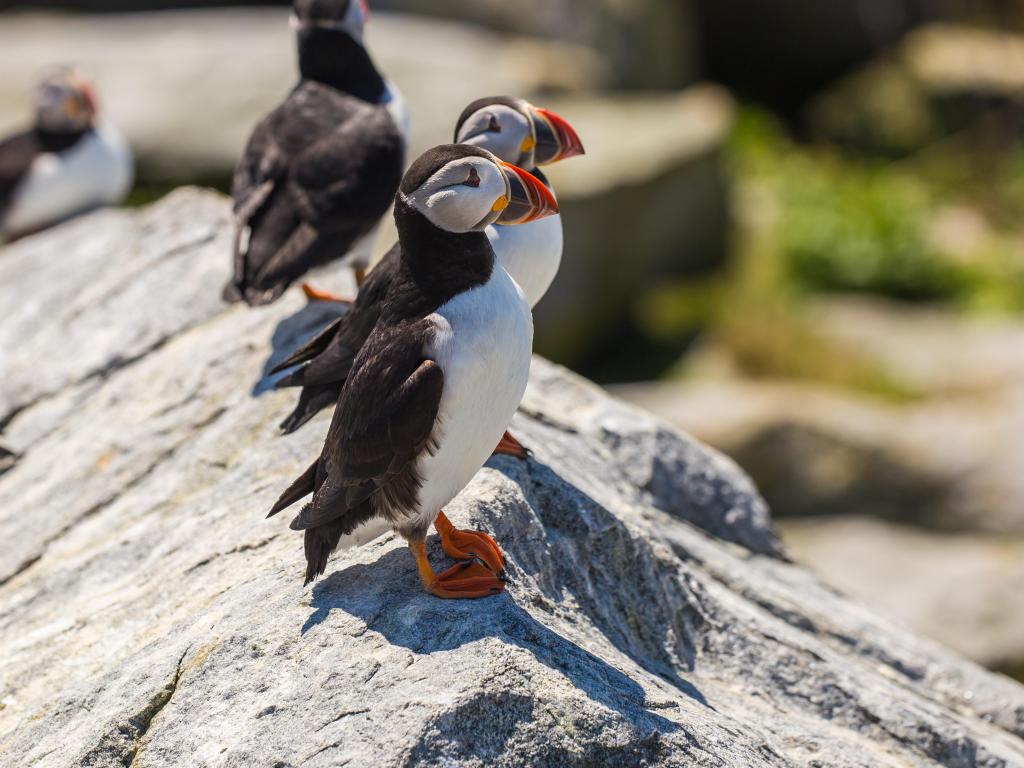 Best places to stop between Toronto and Halifax, Nova Scotia
With the road trip from Toronto to Nova Scotia taking at least 17 and a half hours, we'd recommend taking at least three days to make your way to Halifax.
The locations below will help you the break the long drive while also maximising what you can see and do along the way.
Stay in New England's Biggest City, Boston
One of the oldest cities in America and with one of the country's most distinctive cultures, Boston is a location everyone should visit, to get a true sense of just how diverse America actually is. Luckily, it is also situated along our United States Route - around eight and a half hours in.
From its historic locations to the modern-day attractions that make it such a popular city, a single night won't be nearly enough for you to take in everything Boston has to offer.
What it will do however, is give you the opportunity to get a taste of what's on offer and ensure you return for an extended visit at a later date.
With that in mind, to give you the best example of what Boston is all about, we highly recommend staying at The Bostonian. A beautiful, historic hotel, located downtown and surrounded by some of the city's most famous locations, you're guaranteed a fantastic experience every time.
Immerse yourself in the charms of French Canada
If you're taking the Canadian Route for your trip from Toronto to Halifax, then Quebec City is a great place to stop for a night. It's about eight hours out of Toronto, so it's possible to get here in just a day.
Arriving in Quebec City you might feel like you've actually been transported across the Atlantic, not just the St Lawrence River. The French influences in the cobbled old town are everywhere, making this a great place to explore for a while.
You'll also find some great places to eat in the city, then round off your evening with a walk by the waterfront.
Situated in Old Quebec and in walking distance of many of the city's sights, Hotel Manoir Victoria is a fantastic option for a night in Quebec. You can enjoy the indoor pool and fitness center then head out to explore the quaint old town.
It's also one of the only hotels in the historic district that has its own parking - a real gem when you're taking a road trip.
Take some time to relax at St. Andrews
Both of the routes from Toronto to Nova Scotia converge in St. Andrews, which is around five hours away from the end of your trip. The town itself is a national historic site of Canada, so make sure to spend some time strolling past the historic buildings and market square.
As you near the end of this fantastic trip, it's likely you'll be ready for some rest and relaxation before you arrive in Halifax, and The Algonquin Resort St. Andrews by-the-Sea is the perfect place for it.
Canada's first seaside resort still majors in great service and facilities. With two pools, a superb day spa and tennis courts, you'll find plenty to keep you entertained.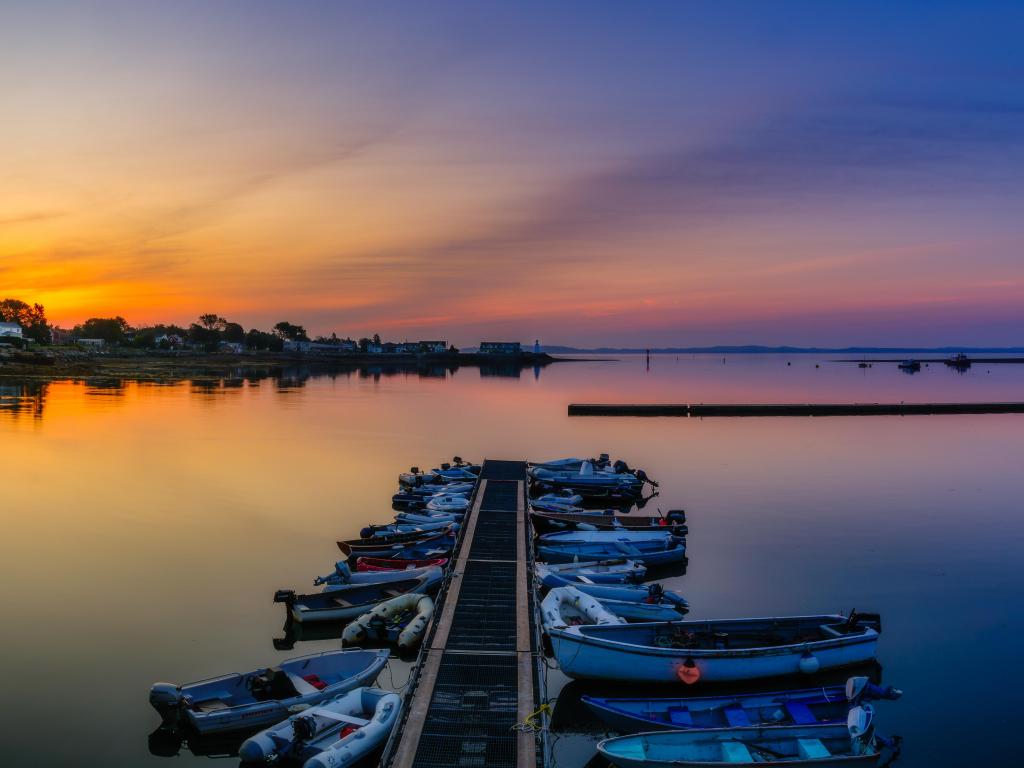 The coastline is also stunning and offers plenty of opportunities to explore - a shuttle from the hotel will take you to the beach and other sights around the town.
Alternatively, if you're a golfer, you'll definitely want to play a round at the nearby Algonquin Golf Course.
Things to see on a road trip from Toronto to Nova Scotia
With a road trip from Toronto to Nova Scotia taking 19 hours of driving to complete, you're going to want plenty of things to see to keep it interesting and give you the chance to make some carefully timed stops.
While this list is by no means exhaustive, the following are the absolute highlights of the route, that we would highly recommend you stop at if you have the chance.
The United States Route:
Niagara Falls - One of the most famous natural attractions on earth, the three falls cross between the US and Canada in spectacular style.
Albany, New York - The capital of New York state is one of the oldest, yet smallest, state capitals in the country. Originally settled in 1614 as a fur trading post, Albany contains some of the most historic locations connected to the country's colonial past.
White water rafting in the Berkshires - Head from Albany to Shelburne Falls via Route 2 to raft the stunning Deerfield River.
Boston, Massachusetts - Another incredibly old state capital, settled just 16 years after Albany. However, unlike Albany, Boston is one of the largest, most populous state capitals in the country.
Bangor, Maine - The third largest city in the state of Maine. One of those rare cities with cold, snowy winters and hot, humid summers, it provides a great range of outdoor activities, no matter when you visit. From hiking and sailing to skiing and snowmobiling, if you want to have fun and experience a beautiful part of the world at any time of the year, Bangor is a location that ticks all the boxes.
Acadia National Park - Almost 200 square kilometres (124 miles) of mountains, forests and lakes on Mount Desert Island. Home to animals such as beavers and deer on land, its waters contain much rarer wildlife, including dolphins, seals and whales.
Moosehorn National Wildlife Refuge - One of the most northern refuges on the Atlantic Flyway, in addition to the moose it is named after, Moosehorn is an important location for a variety of species of bird, as well as some unique and uncommon animals, such as lynx, mink and woodcocks.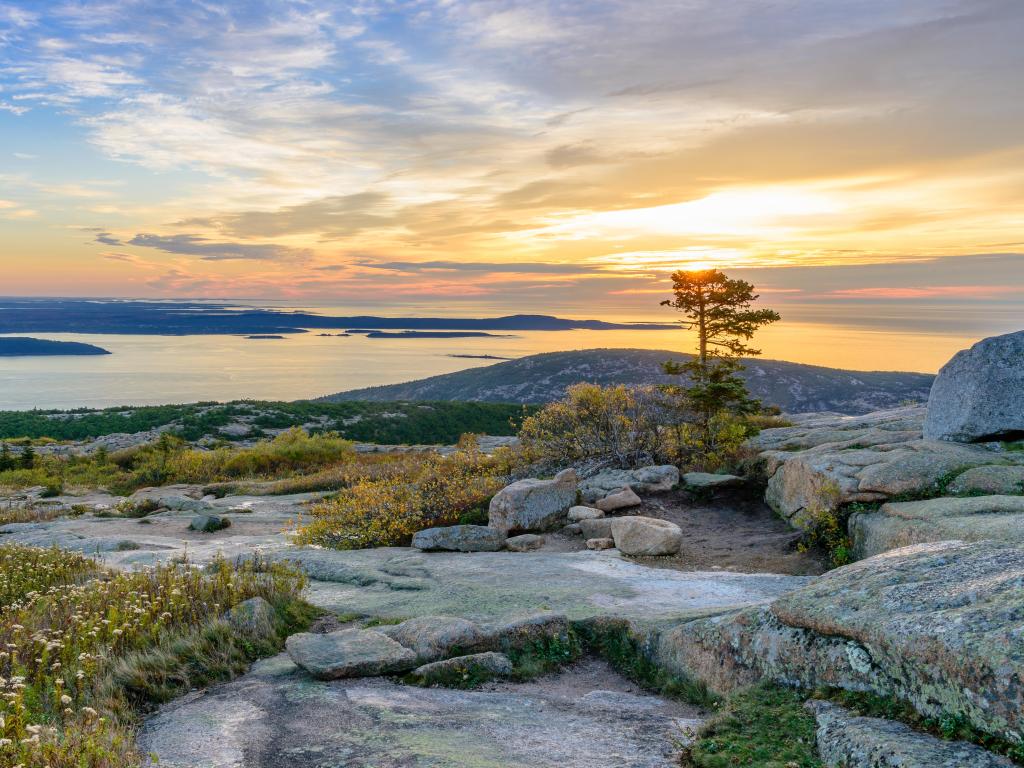 The Canadian Route:
Sandbanks Provincial Park - These wide, sandy dunes on Lake Ontario are home to a range of wildlife and are great to explore.
Kingston Penitentiary - This maximum security prison was notorious as the home of Canada's most dangerous criminals for almost 200 years. They moved out a few years ago so now it's open for public tours.
Ottawa - Canada's vibrant capital city is well worth a visit on your trip.
Long Sault Parkway Scenic Route - Running parallel to the US border, these sandy islands follow the river from Ingleside.
Quebec City - Visit the Museum of French America, Notre Dame de Quebec cathedral or the Museum of Civilization when you visit this beautiful riverside city.
Hartland - Just a short detour from the freeway, follow in the footsteps of travelers for many years who have stopped to visit the historic covered bridge.
Foshay/Grand Lake - The largest freshwater lake in the province is a great place for walking or fishing.
Both Routes:
Lake Ontario - At just under 19,000 square kilometres (7,340 square miles) it is the smallest of the great lakes by area, although has a substantially larger volume than Lake Erie, but still ranks as the 13th largest lake in the world.
Joggins Fossil Cliffs - Take a detour to this UNESCO World Heritage Site on the Bay of Fundy where at low tide you can spot fossils around the exposed cliffs.
Whale watching in Fundy Bay - Take a boat trip out into the protected waters of the bay to look for humpback, minke and fin whales, among other marine life.
Best time to go on a road trip from Toronto to Nova Scotia
When planning a road trip from Toronto to Nova Scotia, picking the perfect time largely depends on what you're hoping to do on the journey.
If you're hoping to see Halifax in the sunshine, then late June through to early September is easily your best bet, though be prepared for rain whatever time of year you travel.
There's also the option of making this a snowy trip, in which case you'll find December to March much better suited to your tastes, but you'll need to be prepared for driving in cold conditions. A winter trip won't be suited to all travelers.
Traveling in summer means you could time your trip to take in one or more events along the way, though be prepared to find large crowds and increased hotel prices at these times.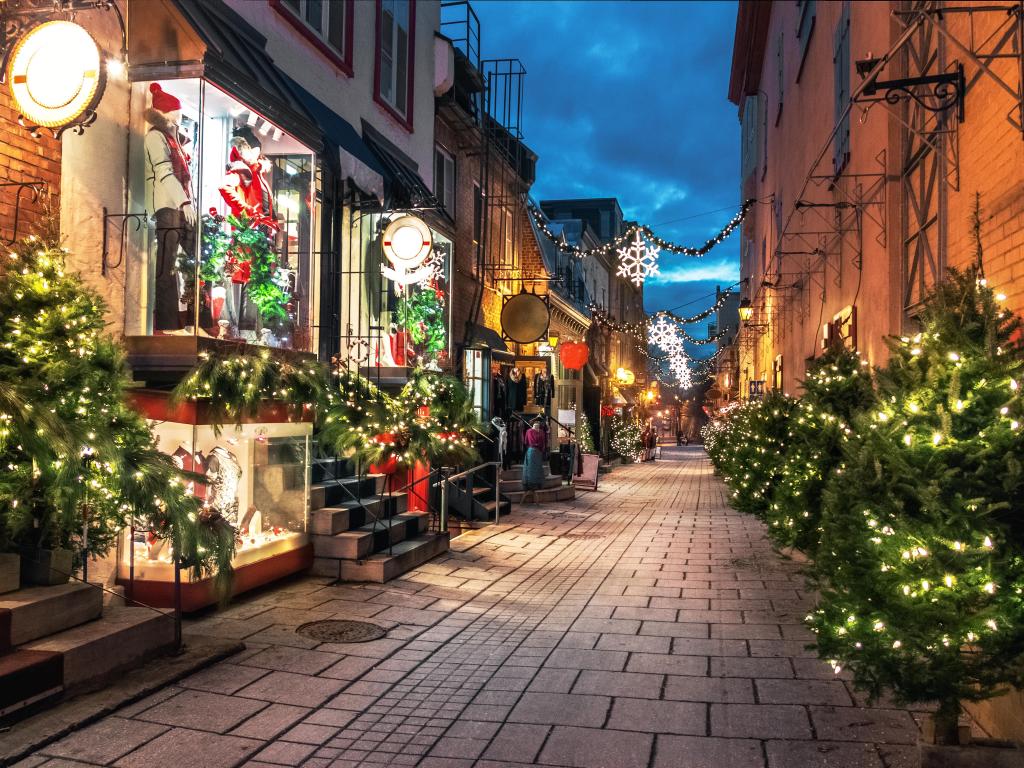 As you might expect from its history, Boston throws a massive Independence Day party. Harborfest takes place each year around 4th July and is a great way to join in the celebrations.
Alternatively, the Royal Nova Scotia International Tattoo takes place each year from late June to early July, creating a vibrant spectacle that's definitely worth booking a ticket for.
Fall is also an option for this trip, especially if you're considering the United States Route - crossing so much of New England means you can expect mile after mile of stunning and colorful views.