Road Trip from Toronto to Montreal
A road trip from Toronto to Montreal is a relatively short drive and can be completed in a day, but with beautiful lakes and natural scenery en route, it would be a shame to not stretch it out over two or three days.
The 660km road trip from Toronto to Montreal will take you 5 hours to drive, without stops. Highlights on the way can include Ottawa, Lake Ontario, Kingston, Kawartha Lakes and the vineyards of Prince Edward County.
To help you get the best from your trip, check out our tips below for inspiration and special places of interest to visit on the way.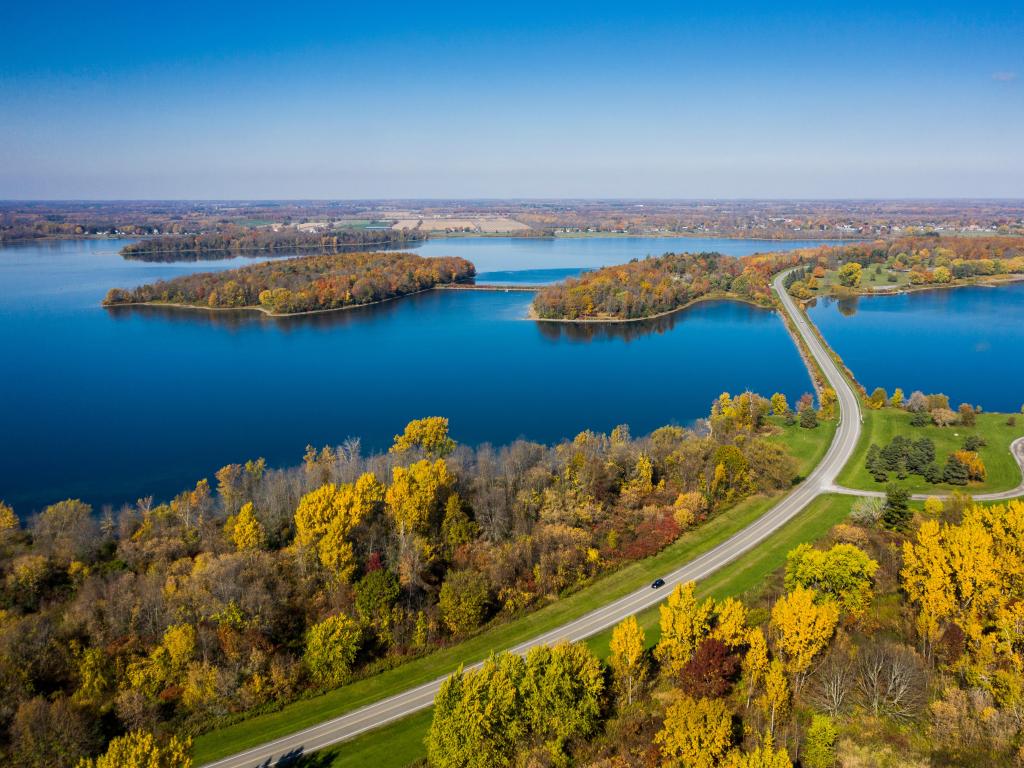 How far is Montreal from Toronto, and how long will the road trip take?
Comparison of road trip routes between Toronto and Montreal

| Route | Distance | Driving Time |
| --- | --- | --- |
| Direct Route | 560 km | 5 hours 30 minutes |
| Ottawa Route | 600 km | 6 hours 30 minutes |
| Scenic Route | 660 km | 7 hours |
The road trip to Montreal from Toronto is between 540km and 660km, and depending on whether you take the direct or more scenic route, will take anywhere between 5 hours and 30 minutes to 3 to 4 days to complete.
Don't be tempted to think that quicker is best, though. After all, what's a road trip if you don't experience much beside the roadside? If you want a real adventure, take the detour to soak up some culture in Ottawa and visit the splendid Rideau Canal.
And if wild, rugged scenery is more your thing, our scenic route will give you incredible views of inland Ontario, known for its lakes and wilderness.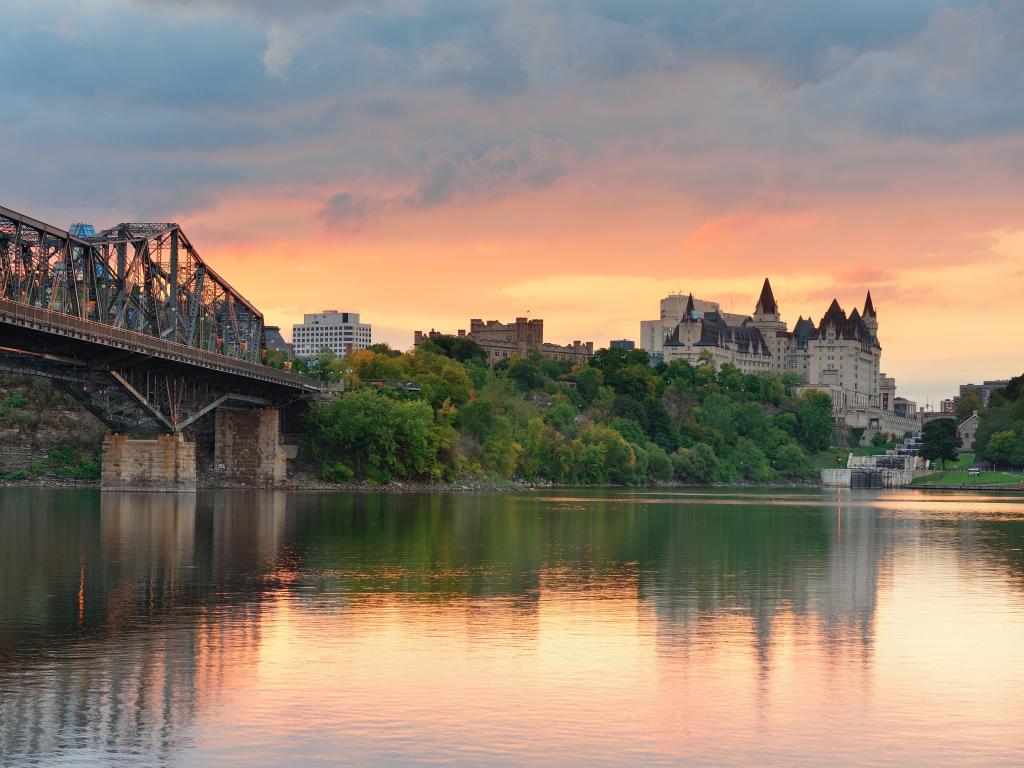 Best road trip route from Toronto to Montreal
The Ottawa Route and Scenic Route offer the most opportunities to spot great views and visit interesting cities along the way. That said, if time is against you, this trip can be completed in a single day and you'll still be treated to views of the stunning Lake Ontario.
The Direct Route
For the quickest route, leave Toronto on Highway 401. This road cruises close to the shore of Lake Ontario, giving you an opportunity for a quick pit stop.
Leave Lake Ontario and follow the St Lawrence River all the way to Montreal.
For a slower but more scenic trip, you can turn off the highway at Newtonville and follow the Lakeshore Road for a while before rejoining the highway. There's also the option to turn off again at Gananoque and visit Thousand Islands Parkway along the St Lawrence River.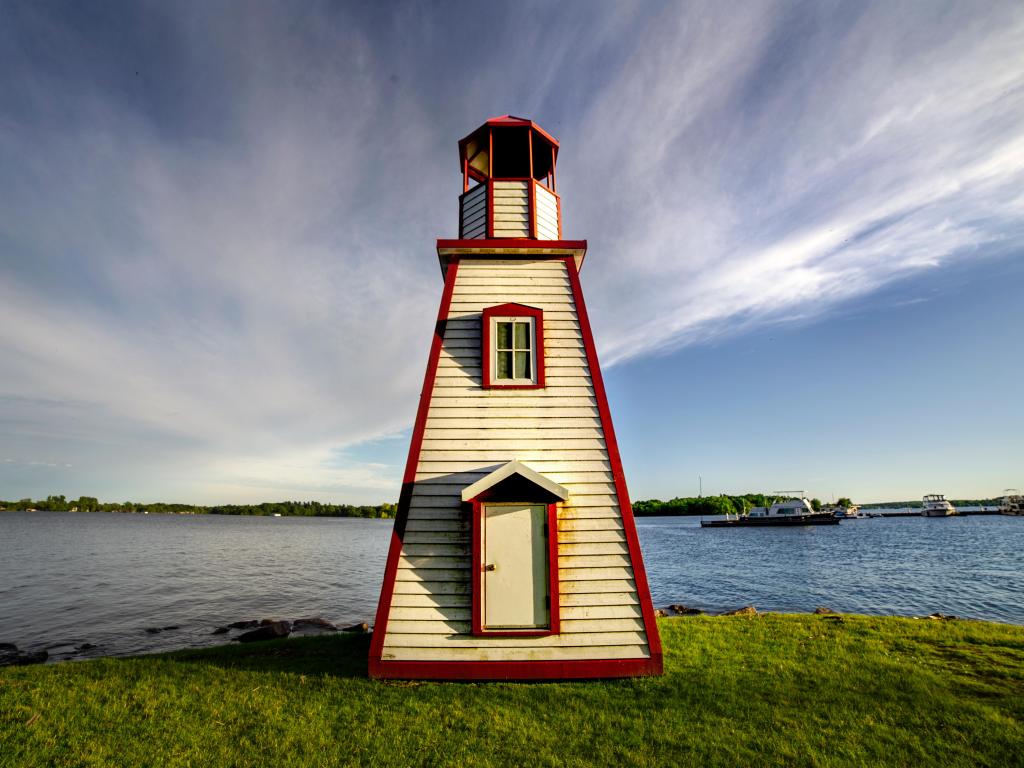 The Ottawa Route
If you have a bit longer to spend on this trip, the Ottawa route combines pretty scenery with some great cities.
From downtown Toronto, take the Don Valley Parkway and continue towards Markham where it merges with Highway 404. At Markham, join Highway 407 until you reach Kirby. From here turn onto Highway 115 which will take you to Highway 7, the Trans-Canada Highway.
After a while merge with Highway 417, which will take you past the city of Ottawa. From here follow the Ottawa River until you cross the border with Quebec, whereby the road changes its name to become Autoroute 40, marking your arrival in French speaking Canada.
Autoroute 40 will then take you the final stretch of the journey into the stunning city of Montreal.
The Scenic Route
Although only a few hours longer than the direct route, the trip along highway 28 lets you take your time to enjoy more rugged views of Ontario. There are limited places to stop for food and drink on Highway 28, so although this is only a relatively short drive, it's best to be prepared before setting out.
It starts the same way as Ottawa route, heading along Highway 407, 115 and 7.
Just a short distance past Peterborough you'll turn onto Highway 28, which will take you out through much wilder stretches of the Canadian countryside. This is especially true in the area around Bancroft.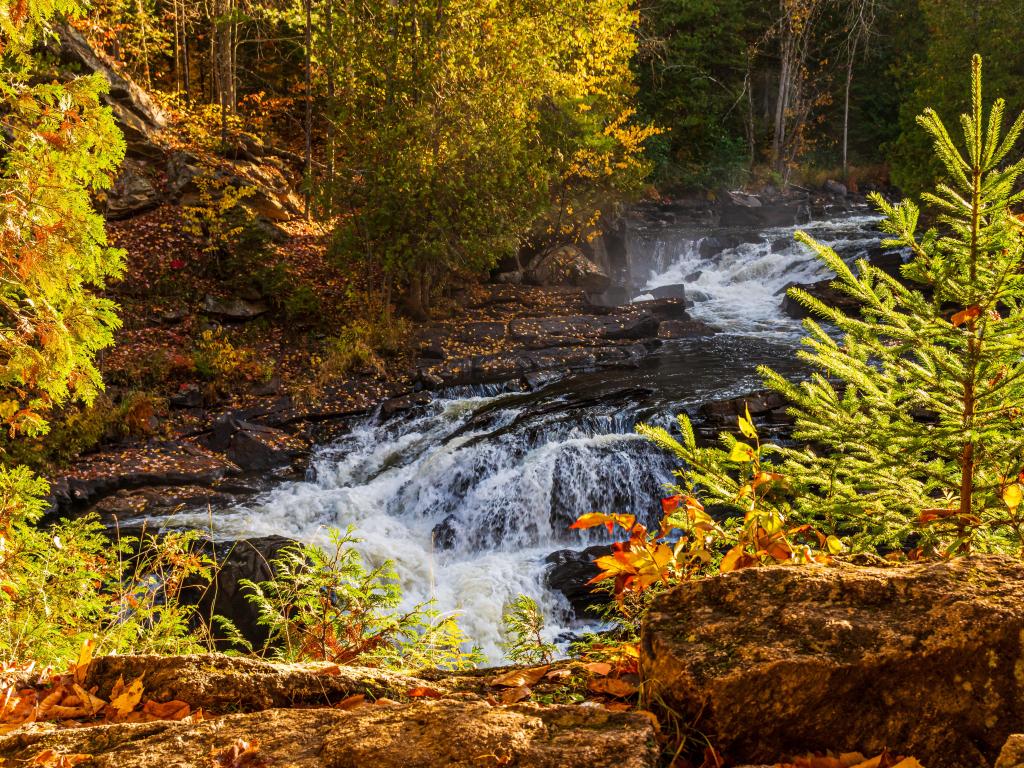 At Denbigh, Highway 28 merges with Highway 41, which in turn merges with Highway 132 near Dacre. Follow this road through Mayhew, where you will join the Trans Canada Highway.
From here you will follow the highway until you rejoin the main Ottawa route on Highway 417 and follow the rest of the journey to Montreal.
Best places to stop between Toronto and Montreal
While it is a short drive, you should really consider stopping at least once during the road trip between Toronto and Montreal to explore some of the fantastic cities along the way. To help you plan your trip, check out some of our favorite stops below.
Unwind at the Somerset Lakeside Resort
Situated just outside Bancroft, the Somerset Lakes Resort has comfortable, spacious rooms in a rustic waterfront setting - if you want somewhere to explore the surrounding lakes, then this is the place for you.
Just 2 hours away from Toronto, this resort is the ideal place to break up the road trip if you've decided on the extended scenic route.
For water sports fans, the use of canoes and kayaks are included in your reservation. There are also plenty of food and drink options available from the bar and lounge, meaning you can enjoy exploring the area in the daytime and then relax back at the resort without worrying about finding supplies.
Whilst staying in Bancroft, make sure you spend some time exploring the nearby Kawartha Highlands and Kawartha Lakes. This is just a tiny sample of some of the beautiful wilderness on your doorstep in this part of Ontario.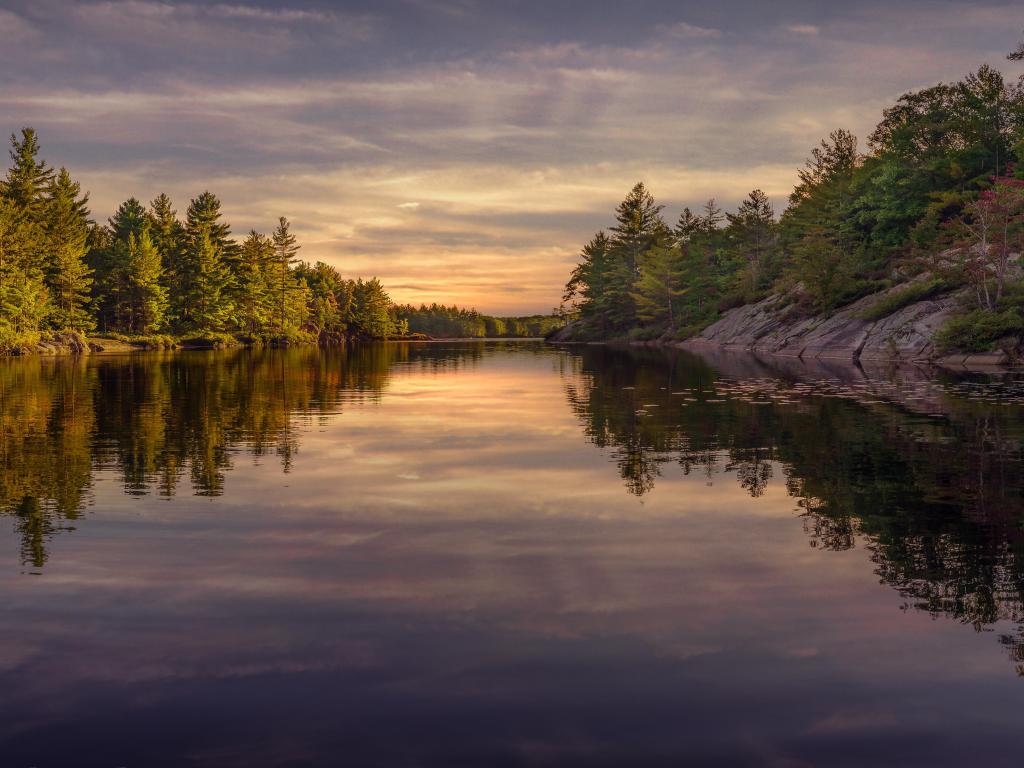 Explore Canada's capital, Ottawa
Whether you've chosen to take the scenic or the Ottawa route on this road trip, a stop at Lord Elgin Hotel in Ottawa is ideally situated to make the most of exploring this historical city.
Centrally located next to Confederation Park and in walking distance of many of Ottawa's attractions, this comfortable hotel also has parking available - a real advantage when stopping off on a road trip.
Make the most of your visit to Ottawa and spend some time visited Canada's parliament buildings, the Rideau Canal, museums, National Gallery plus the winter skating rinks.
This laid back city also has a huge range of restaurants and bars to choose from, making it a great place to visit any time of the day.
Go back in time at Montreal
There are plenty of lovely hotels if you decide to stop in Montreal. If you want to immerse yourself in more culture, how about heading to Old Montreal and staying at the wonderful Hotel Épik Montréal. Housed in a historic building, the rooms in this hotel are immaculate and full of character.
The Hotel Épik Montréal is centrally located, making it the ideal location to explore more of this fascinating city, including The Old Port's many restaurants and shops just 10 minutes away.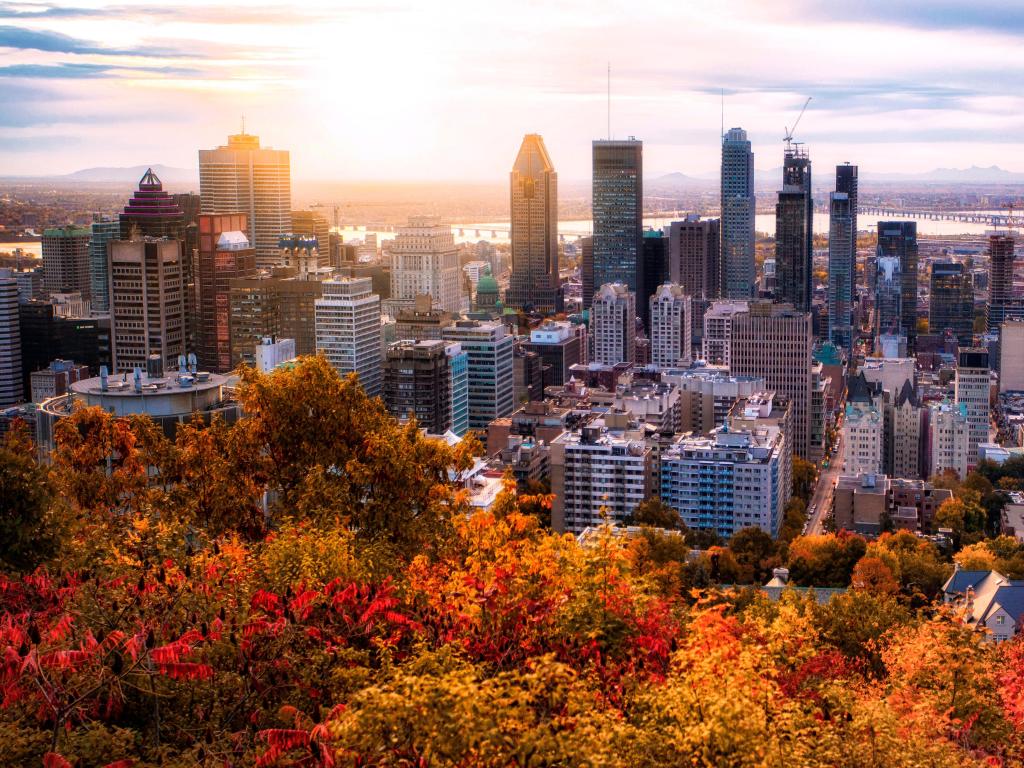 Things to see on a road trip from Toronto to Montreal
The road trip from Toronto to Montreal is a scenic one, whichever route you decide to take. But to make the most of your trip - and to break up the drive - we suggest you plan for a few pit stops along the way. The attractions listed below should help you make up your mind on where to pause and take a well-earned break.
Sandbanks Provincial Park - Take a detour south from highway 40 to explore this area of beaches and dunes on Lake Ontario – it's a great place for hiking, kayaking and bird watching. This area, known as Prince Edward County, is also home to many fantastic wineries.
Brighton Provincial Wildlife Area - Situated just off highway 401, come here to hike in the summer or to try out cross-country skiing in the winter.
Marmora - A 200-year-old waterside town with trips across nearby Crowe Lake and a spectacular disused mine.
Mississippi Lake National Wildlife Area - A refuge for migratory birds, this is another opportunity for hiking or to get out on the water.
National Air Force Museum of Canada - A fascinating collection of memorabilia, documents and of course planes that document the nearly 100 year history of the Canadian Air Force.
Thousand Island Parkway - This scenic drive connects a series of islands which let you take in the sunning landscape of the St Lawrence River, overlooking the Canada/US border.
Kingston Penitentiary - Take a tour of this infamous maximum security prison, which held some of Ontario's most dangerous felons for nearly 150 years until it closed in 2013.
Long Sault Parkway Scenic Route - Starting at Ingleside, follow this detour across a string of sandy islands that run parallel with the Canada/US border.
Kawartha Highlands - This wilderness area, where black bears, moose, wolves and beavers are known to live, is another great place for hiking and canoeing.
National Gallery of Canada, Ottawa - This gallery in Ottawa combines indigenous and Canadian art with an impressive selection of international works.
Canadian Museum of History, Gatineau - Housed in a spectacular modern building, this is Canada's most visited museum. Its grand hall makes for a thought provoking exhibition space, including one on the culture of the First Peoples of Canada's Pacific coast.
Arnprior - Explore the interesting cultural heritage of this riverside town by taking one of the marked trails through the historic district or the surrounding areas.
Pointe des Cascades Nature Park - A conservation area named for the series of waterfalls in nearby, overlooking the point where the St Lawrence and Ottowa Rivers join. Nearby is the Soulanges Canal bike path if you want to explore further.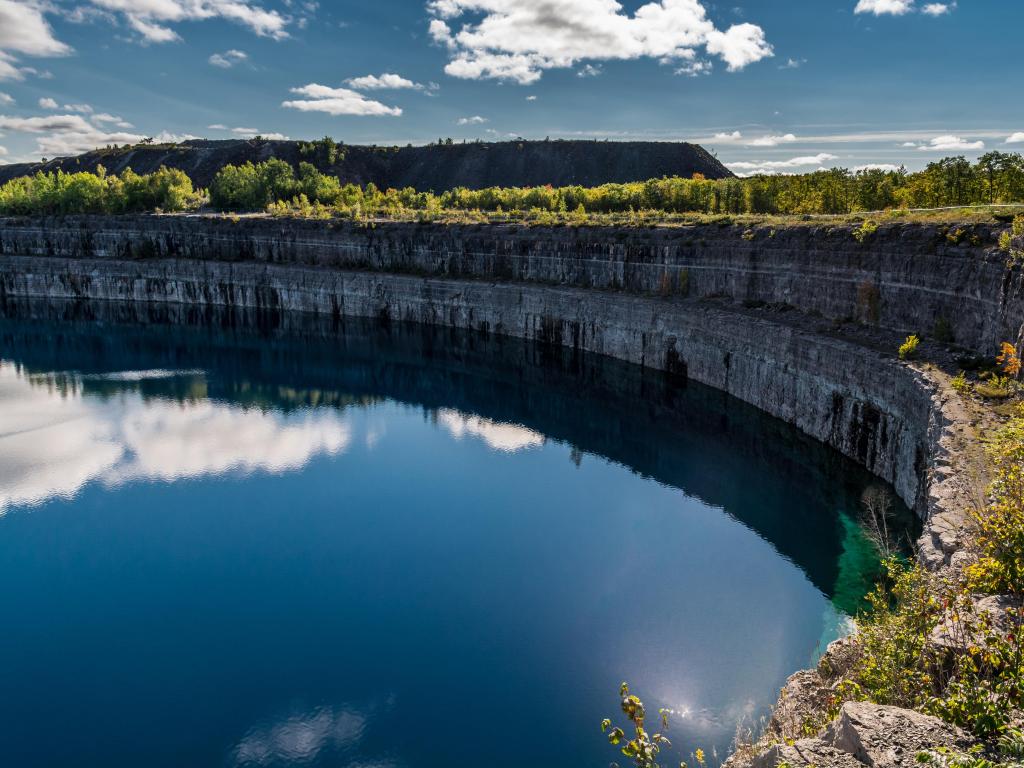 Best time to go on a road trip from Toronto to Montreal
This trip is best taken from May to September, unless you're after winter sports. The fall is also an option as the colors can be spectacular this time of year, if you catch the leaves at just the the right time in October or early November.
Bear in mind, however, that temperatures will start to drop at this time and it could be harder to enjoy the many outdoor attractions of this trip, depending on your personal preferences.
Summer therefore is a great time to travel as this part of Canada doesn't get too hot, but popular lakeside beaches might get crowded as many are in easy reach of Toronto, Ottawa or Montreal.
The Canadian Grand Prix usually takes place in Montreal in June, followed later that month or in early July by the Montreal International Jazz Festival, so expect accommodation prices to be higher if your trip coincides with an event.
June also sees Toronto's Pride Week which one of the biggest in the world and in August you'll discover Toronto's Caribana carnival which attracts up to a million visitors. We'd therefore recommend that you plan ahead if you want to avoid huge crowds.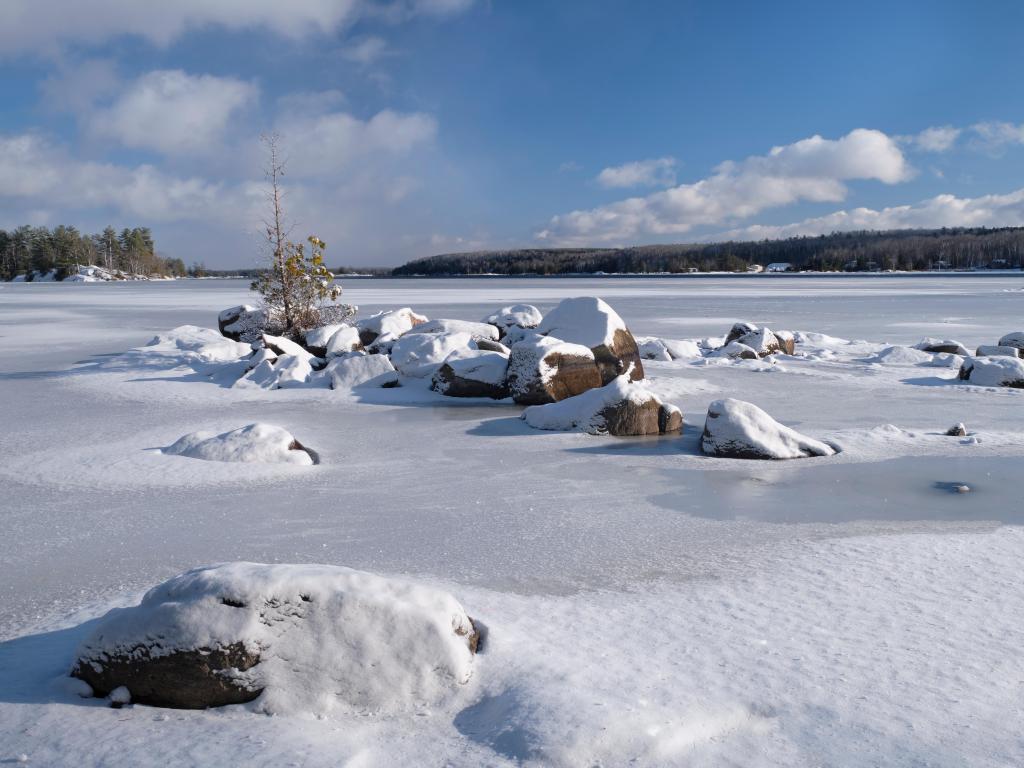 Snow and sub-zero temperatures are likely in much of the region during the winter, so while there are plenty of options for winter sports – including cross-country and snow shoeing – don't visit in winter if you're interested in hiking, kayaking or nature watching.
Many roads and some attractions will be closed due to poor weather conditions - and snow can sometimes continue into March and April.
Whenever you plan to go, make sure you have supplies with you if you decide to take the detour routes as there are limited places to stop for food and drink on Highway 28 - so plan ahead just in case.