Road Trip from Montreal to Saguenay Fjord National Park
The action-packed road trip from Montreal to Saguenay Fjords National Park takes you between St Lawrence and Saguenay Rivers, both of which are surrounded by beautiful natural landscapes. You'll drive through historic cities, wildlife reserves and national parks on this epic trip.
The 515-kilometer road trip from Montreal to Saguenay Fjords National Park takes 5 hours to drive. Some notable stops include Trois-Rivières, Québec City, Jacques Cartier National Park, St. Lawrence River, as well as Laurentides Wildlife Reserve.
Read on to discover everything there is to do and see along the route of this fantastic Québec journey. We'll also cover some great places to stop overnight and the best time of year to make this wonderful trip.
How far is Saguenay Fjords National Park from Montreal and how long will the road trip take?
The road trip from Montreal to Saguenay Fjords National Park covers 515 km and takes around 5 hours to complete. Luckily, all of the best sights and attractions are located along the most direct route, so there is no need for any detours to keep things interesting.
When it comes to how long you want to spend making the journey, to try and avoid dragging things out, many people will aim to push on and complete it in a single day.
However, with so much to see and such a great number of places to explore, we recommend splitting the trip over two days instead.
Taking a leisurely couple of days to do this trip will make for a relaxing break, giving you plenty of time to do and see everything there is along the way.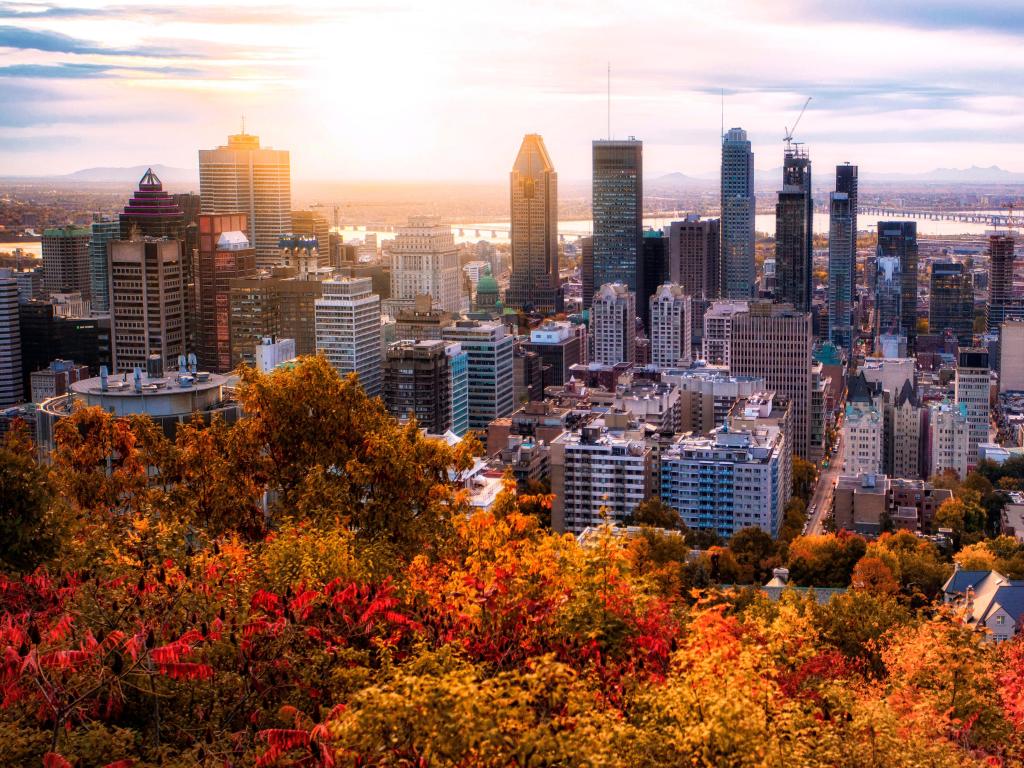 Best road trip route from Montreal to Saguenay Fjords National Park
The route for a road trip from Montreal to Saguenay Fjords National Park is a relatively straightforward one, which remains entirely within the province of Québec.
Road trip route from Montreal to Saguenay Fjords National Park
Begin by heading northeast on Québec Autoroute 40 where it begins, in the Montreal borough of Anjou. Follow Autoroute 40 for around 150 kilometers until you reach Trois-Rivières, one of our top recommendations for an overnight stop.
Heading back out of Trois-Rivières - again on Autoroute 40 - travel another 130 kilometers until you reach Quartier 4-6 in Québec City. Here you'll switch onto Québec Autoroute 73 and take the road north.
Autoroute 73 ends outside Jacques-Cartier National Park, becoming Québec Route 175. This will then take you 180 km, all the way to the city of Saguenay.
From Saguenay, head east on Québec Route 170 until the road forks in Rivière-Éternité. From here, you'll take a left on Rue Notre Dame, continuing all the way to your destination at Saguenay Fjords National Park.
Best places to stop between Montreal and Saguenay Fjords National Park
Now, if you're following our advice and splitting your road trip from Montreal to Saguenay Fjords National Park across two days, you're going to need a place to stay.
Our route features not one but two locations to make an overnight stay. So, whether you want to split the journey over as many as three days, or perhaps want to make a stop on the journey back as well, the following two locations would be my recommendations for places to do so.
Stay in the province's capital and oldest City, Quebec City
Québec City isn't just the capital of the province but is also its oldest city. When deciding on the first stop, where better to make it on a journey across the province of Québec than its most historic city.
First settled in 1608, Quebec City is one of the oldest cities anywhere in North America and has the only fortified city walls remaining anywhere in the continent north of Mexico.
Full of historic sites and locations of cultural significance, including the Citadelle of Québec, the Chateau Frontenac and a number of museums, this is a perfect opportunity to learn more about the unique province of Québec, without even having to divert from your course.
Speaking of historic locations, you even have the chance to stay in the aforementioned Chateau Frontenac while you're here. This stunning Fairmont hotel has been in existence since 1893 and was designated a national historic site in Canada in 1981.
Located on the banks of the St. Lawrence River and dominating the city's skyline, this fabulous hotel is decorated beautifully both inside and out.
With traditional European-style rooms, multiple restaurants, a fitness centre and an indoor pool, take the opportunity to treat yourself and enjoy a stay in this legendary hotel.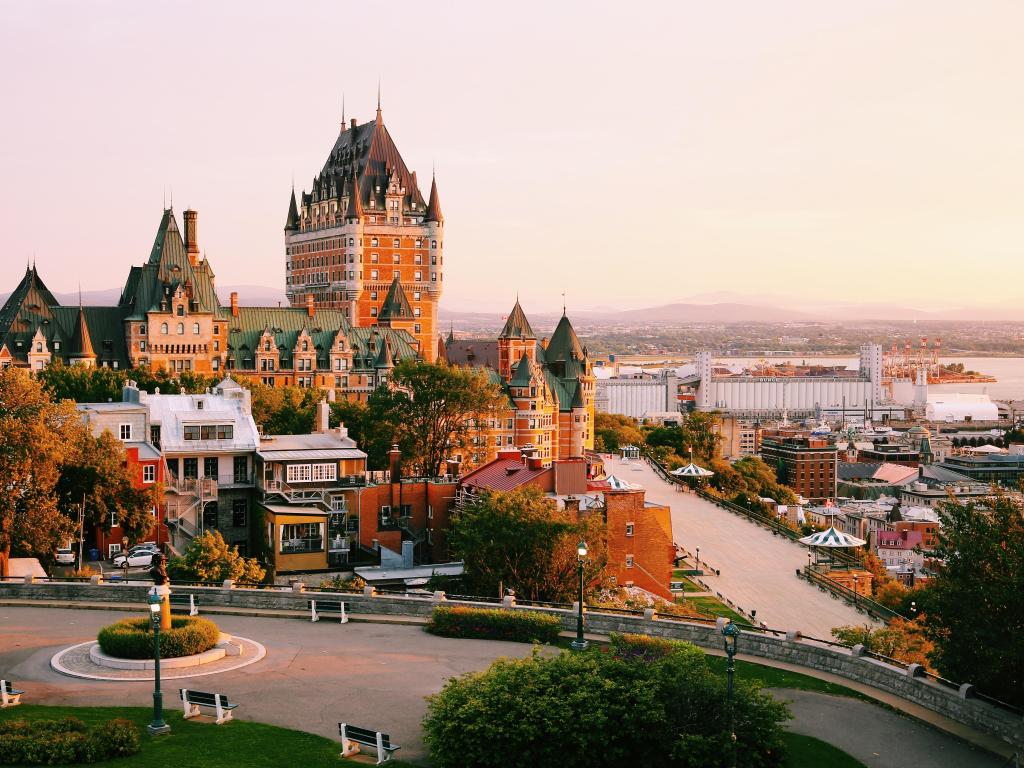 Stay on the banks of 3 rivers In Trois-Riviéres
So, if you liked our first stop taking you to the oldest city in Québec, you should enjoy this almost as much, as Trois-Riviéres is the second oldest city in the province.
Founded in 1634, it may not be as big or famous as Québec City but still features an incredible number of historic sights, buildings and attractions, being the 9th most populated city in the province.
Just as Québec City had beauty to go with its history, Trois-Rivières is no different and you'll find numerous parks, rivers and islands dotted around the city. These are just a few of the reasons why it is known as the cultural and economic hub of the entire Mauricie region.
Now, there are no hotels quite as historic as the one we've recommended in Québec City, however, as with everything else, Trois-Rivières isn't far behind.
What this place has to offer as its most famous hotel is the fabulous Hotel Oui Go. This is a historic building on the banks of St. Lawrence River, located right in the heart of town.
With beautifully decorated interiors, this is a fantastic hotel that will completely immerse you in the spirit of the city.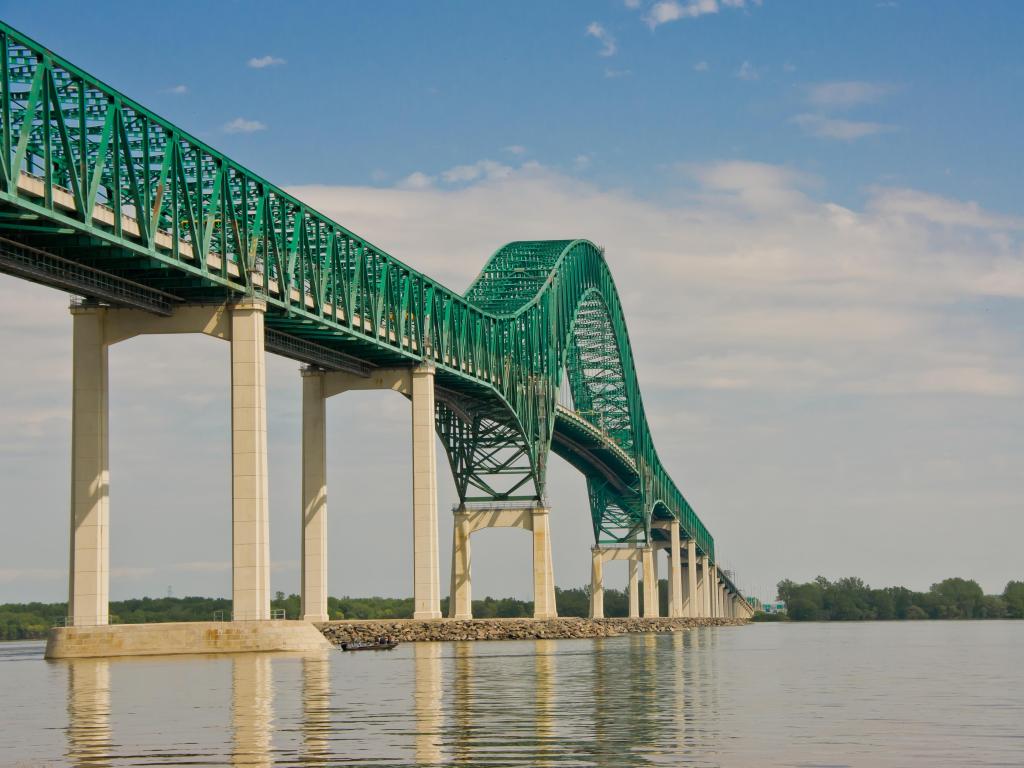 Things to see on a road trip from Montreal to Saguenay Fjords National Park
A road trip from Montreal to Saguenay Fjords National Park is of a length that if you choose to do it in one hit will give you very little time to stop and see the sights along the way. If you split it up into two days, it should give you ample time to see everything the route offers.
Assuming you choose the latter option, the following is a list of some of the best locations to stop along the way, to get maximum value and enjoyment from your journey.
St. Lawrence River - Running for 1,200 km from the Atlantic Ocean to Lake Ontario, it runs through 3 Canadian provinces and separates Ontario from the American state of New York along a large portion of their border.
Musée Gilles Villeneuve - A museum celebrating the racing career of Gilles Villeneuve, specifically his Formula 1 career, which exhibits real racing cars and a giant Scalextric.
Carting Trois-Rivières - a professional karting track that is well maintained and fairly priced for fun.
Trois-Rivières - First settled by the French in the early 17th century, Trois-Rivieres is the 2nd oldest city in the province of Quebec, behind only Quebec City. This city is home to the POP Museum, La Vieille Prison de Trois-Rivières and Our Lady of the Cape Shrine.
Reserve Naturelle Du Marais-Leon-Provancher - Located roughly halfway between Trois-Rivieres and Quebec City, this small area of marshland along the bank of the river is home to a wide selection of birds and fish, as well as larger animals such as deer.
Éducazoo Québec - A shelter-style zoo that is a great place to interact with some exotic animals that unfortunately have been abandoned (but are no longer!).
Québec City - The oldest and 2nd most populous city in Québec, it is also the acting capital of the province and is the only city to ever hold the distinction. This fabulous city is home to Mount Royal Park, Notre-Dame Basilica and Canadian Museum of History.
Musée National des Beaux-Arts Québec -A museum containing over 40,000 works of art from the 16th century to now.
Jacques-Cartier National Park - Jacques-Cartier is made up of landscapes including mountains, valleys, rivers and glacial landforms. Covered throughout in forests of birch, maple and spruce, it plays home to a wide variety of wildlife such as moose, bears and beavers.
Laurentides Wildlife Reserve - Located directly to the northeast of Jacques-Cartier, the park was formerly a part of Laurentides. It features many similar features to the previous national park and is yet another location for discovering an incredible selection of wildlife.
Saguenay - Formed in 2002 by the merging of the cities of Chicoutimi and Jonquiere, as well as the town of La Baie, each former location is now one of the three designated boroughs that make up Saguenay.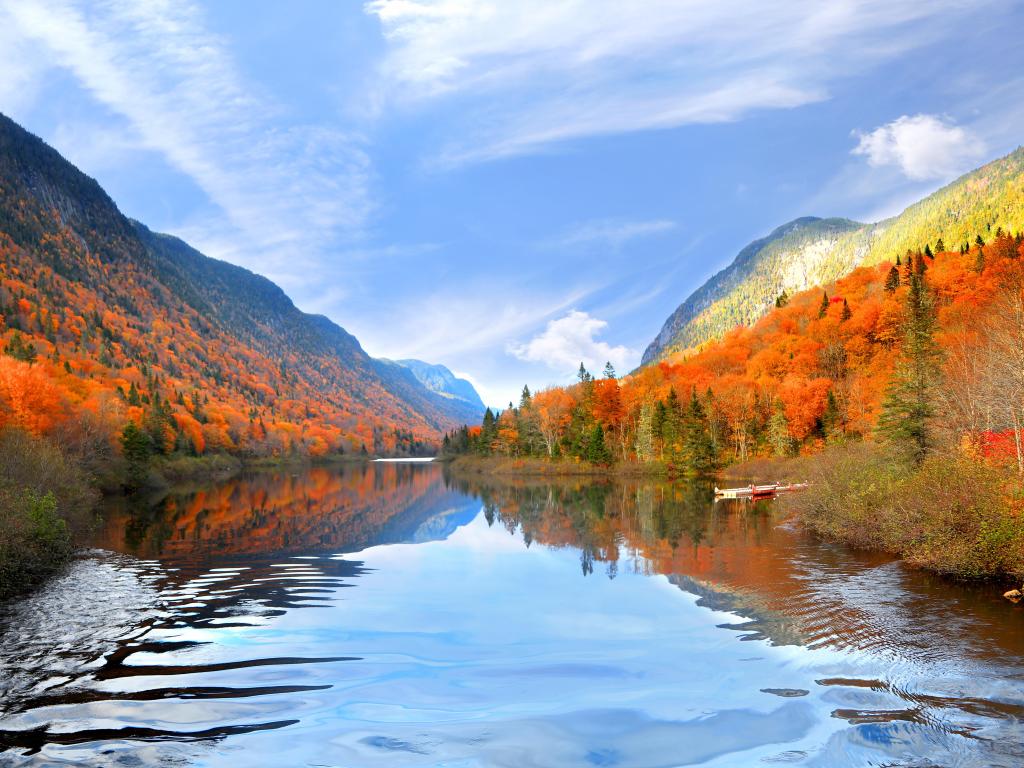 Best time to go on a road trip from Montreal to Saguenay Fjords National Park
When selecting the perfect time to make a road trip from Montreal to Saguenay Fjords National Park, you have to first ask yourself why you are visiting.
Do you want to wander across the cliffs, go boating on the river and encounter some vibrant wildlife? Alternatively, maybe you want a more wintery experience of the fjord, with skiing, ice fishing and snowshoe exploration.
If it's the latter you're after then you're in luck, as virtually any time from late October through early April should provide the conditions you are looking for. The average temperature during January is a very fresh 7 degrees Fahrenheit.
If you are visiting in winter, you will be in for a snowy, festive treat as the Christmas Market at the Grand Marché in Québec City is known to be one of the jolliest in the whole country!
However, if you're after the warmer, sunny option, you'll have to be much more selective about when you choose to visit.
While nothing is guaranteed - as this part of the world has seen sub-zero temperatures in every month of the year at some point - a visit between mid-June and mid-August gives you the best chance to experience the weather you're after. Average temperatures in July hover around 65 degrees Fahrenheit.
Make sure to pack warm and include a pack of your favorite books and hot cocoa in your bag for those cozy, chilly (no matter what the month!) nights that await you at Saguenay Fjords National Park.