Road Trip From New York to New Orleans
If you are looking for an adventure that will take you from the urban buzz of New York to the musical atmosphere of New Orleans, look no further. The road trip from the Big Apple to the Big Easy will take you to the most beautiful national parks, iconic cities and quaint towns that are well off the beaten track.
The 1,510-mile road trip from New York to New Orleans takes about 20 hours to drive non-stop. Stopovers include Philadelphia, Gettysburg, Washington DC, Charleston, Jacksonville, Pensacola and Panama City as well as Apalachicola National Forest.
There are lots of other interesting sites and places to visit during the drive, so please keep reading to learn about the best routes, our recommended places to stop, things to see and the best time to visit.
How far is New York to New Orleans and how long will the road trip take?
Comparison of road trip routes between New York and New Orleans

| Route | Distance | Driving Time |
| --- | --- | --- |
| The Direct Route | 1,310 miles | 20 hours 40 minutes |
| The Blue Ridge Parkway Route | 1,410 miles | 25 hours |
| The Jacksonville Route | 1,510 miles | 27 hours |
The direct route will take you close to 21 hours to drive, covering 1,310 miles. However, you will miss out on amazing scenery and fascinating cities. Instead, we recommend the 1,410-mile Blue Ridge Parkway Route, which will take you 25 hours to drive through stunning views.
The longer but equally scenic road trip from New York to New Orleans spans approximately 1,510 miles and will take you 27 hours to reach the coasts of the Gulf of Mexico in the south through Jacksonville. This is without accounting for any stops.
With that said, you'll definitely want to break up the drive into at least a few days if you have the time - with so much to see along the way, both urban and rural, you'll want to make multiple stops every day.
Regardless of which route you take, most of the journey would take place on an interstate highway, so it should be a fairly easy drive down from The Big Apple to The Big Easy.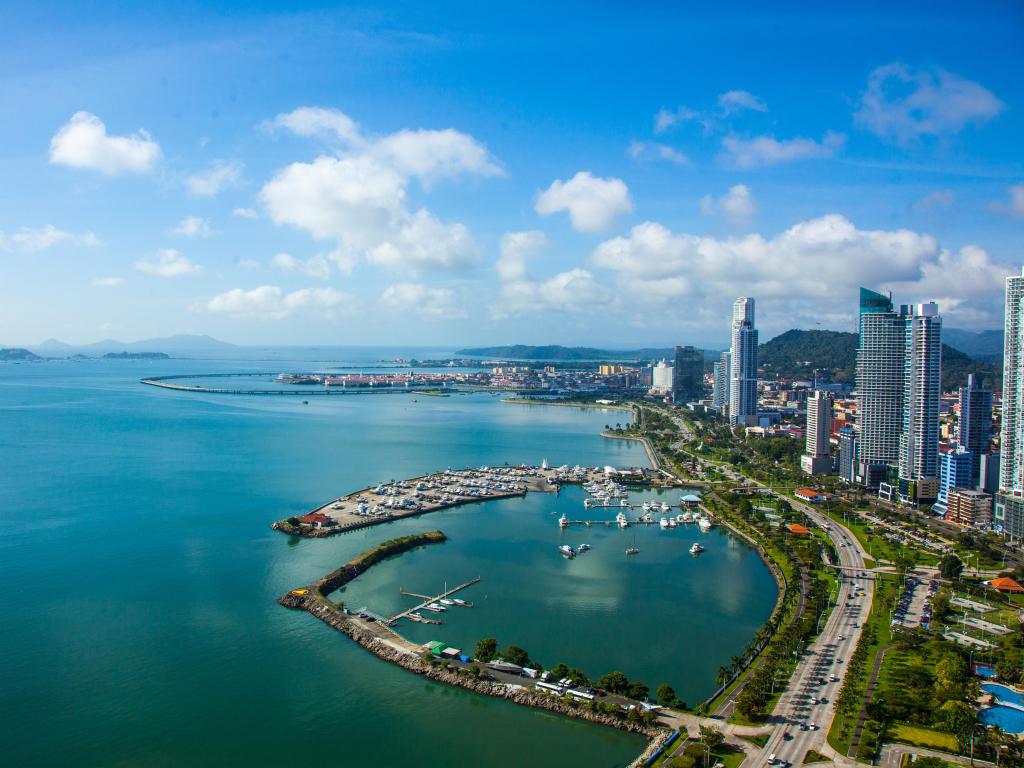 Best road trip route from New York to New Orleans
When driving between New York City and New Orleans, you can take a variety of different routes to get there. With that said, both of the routes we suggest cover beautiful scenery and your choice will depend on what you'd like to see.
Our Blue Ridge Parkway Route will take you through the majestic Blue Ridge Mountains and on "America's favorite drive", Blue Ridge Parkway, one of the most scenic drives in the Eastern USA.
Another great alternative will instead take you through the beautiful Atlantic Coast to the Gulf of Mexico and through some historic cities, such as Philadelphia, Washington DC and Jacksonville.
This is definitely not the most direct or quickest way to reach New Orleans, but you would be able to check out both the east and south coasts of the USA and enjoy some of the most beautiful beaches of the American south.
How to drive from New York to New Orleans
The map above shows our suggestions for the best road trip routes between New York to New Orleans. Keep reading for detailed descriptions of both routes, where to stay on either, and the best things to do on the way.
The Jacksonville Route
To start with, follow Interstate 95 (I-95) all the way from New York to Jacksonville in Florida - follow it through Baltimore, Washington DC, and Richmond, then be sure to visit Fayette before detouring to Croatan National Forest.
Past Florence, visit Manchester State Forest and Congaree National Park, then rest at Savannah National Wildlife Refuge before pulling into Savannah itself - from here, continue south past Okefenokee National Wildlife Refuge and into Jacksonville.
From here, stick to Interstate 10 the rest of the way - drive through Osceola National Forest and visit Aucilla Wildlife Management Area before resting up in Tallahassee or at Tate's Hell State Forest.
After passing Conecuh National Forest and Blackwater River State Forest, cross over Mobile Bay and into Mobile, then hug the coast via the interstate. After passing Pearl River Wildlife Management Area, cross The Twin Span Bridge and continue to New Orleans.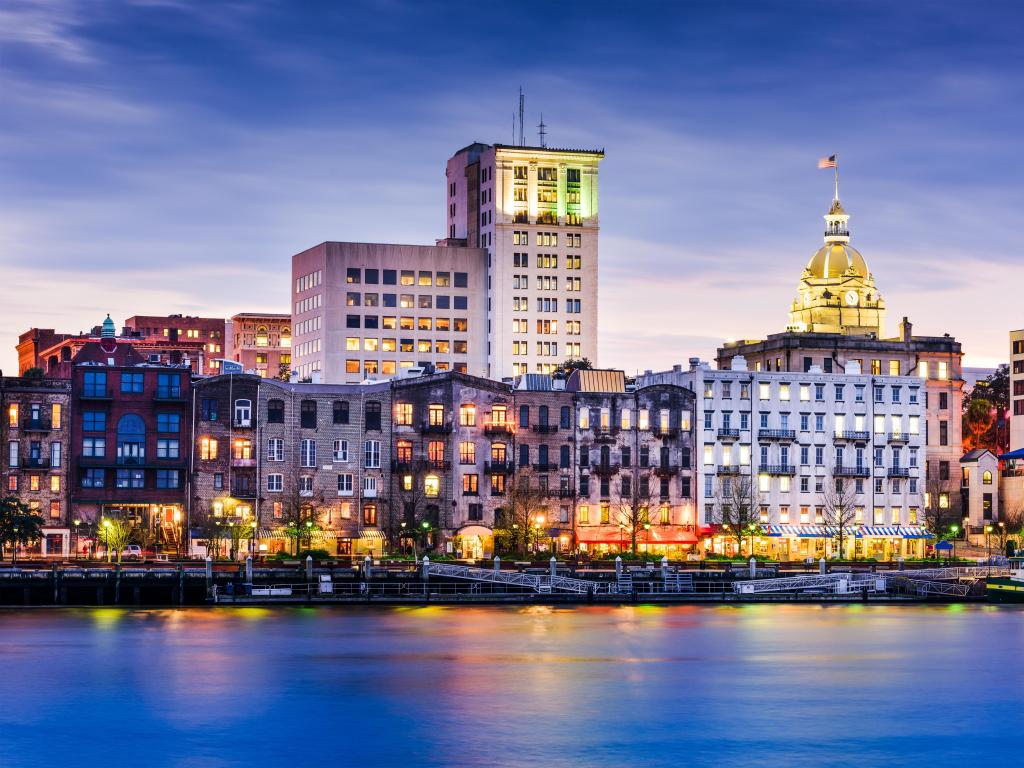 The Blue Ridge Parkway Route
Follow the same directions as the Gulf of Mexico Route until you leave Washington DC, where the route split. Head towards Charlottesville, driving past Shenandoah National Park. Follow I-81 into Roanoke and then follow the signs for Woodlawn past Fort Chiswell.
Heading southwest, you will find yourself on the legendary Blue Ridge Parkway. Drive past Roaring Gap, Blowing Rock and Little Switzerland. You will reach Asheville past Pisgah National Forest. You can make a detour to Great Smoky Mountains National Park past Sylva and Bryson City.
Otherwise, drive past Nantahala National Forest and into Atlanta. Soon you will cross the border from Georgia into Alabama and drive through Montgomery. Continue driving southwest until you reach Mobile.
From here, you can follow the same directions as the Gulf of Mexico Route to reach your destination in New Orleans.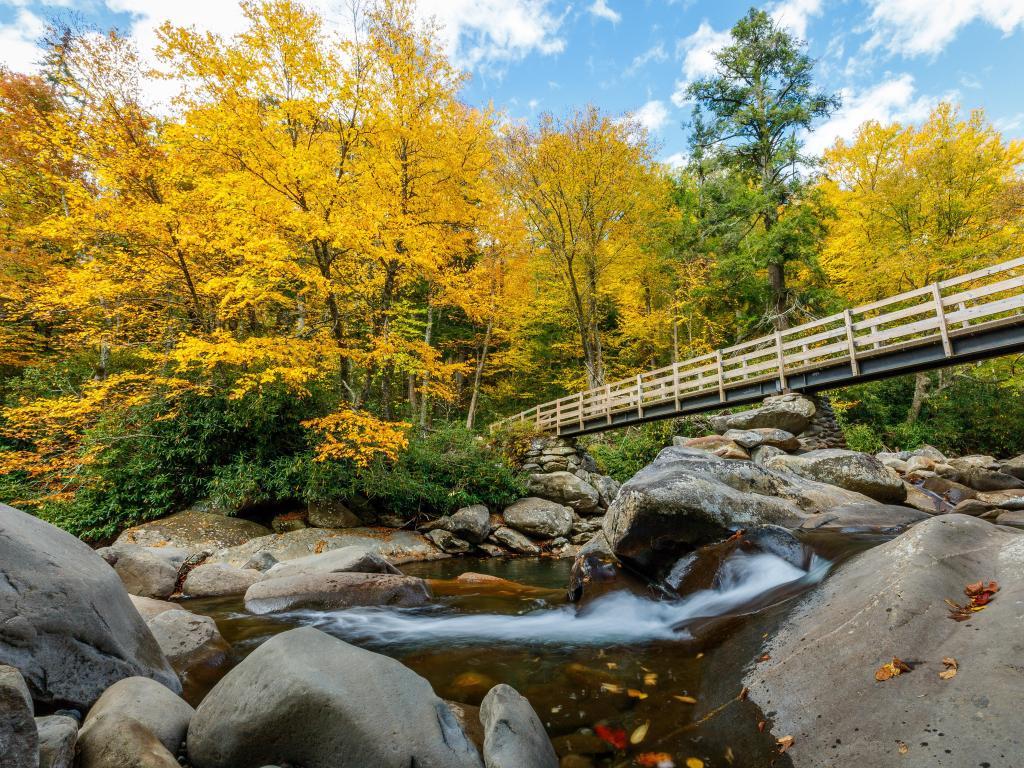 Best places to stop between New York and New Orleans
The route we have recommended for the road trip from New York City to New Orleans covers a number of well-known cities, historical places of interest, fantastic tourist sites, and spectacular national parks.
As a result, you have a wide range of overnight stop-off options to choose from. Here are some of our favorites:
Take in the views in Washington DC
Located 4 hours and 30 minutes from New York City on the Jacksonville Route, America's capital city is blessed with more attractions than most other cities in the US, meaning this is the perfect place to stop, sightsee and spend the night.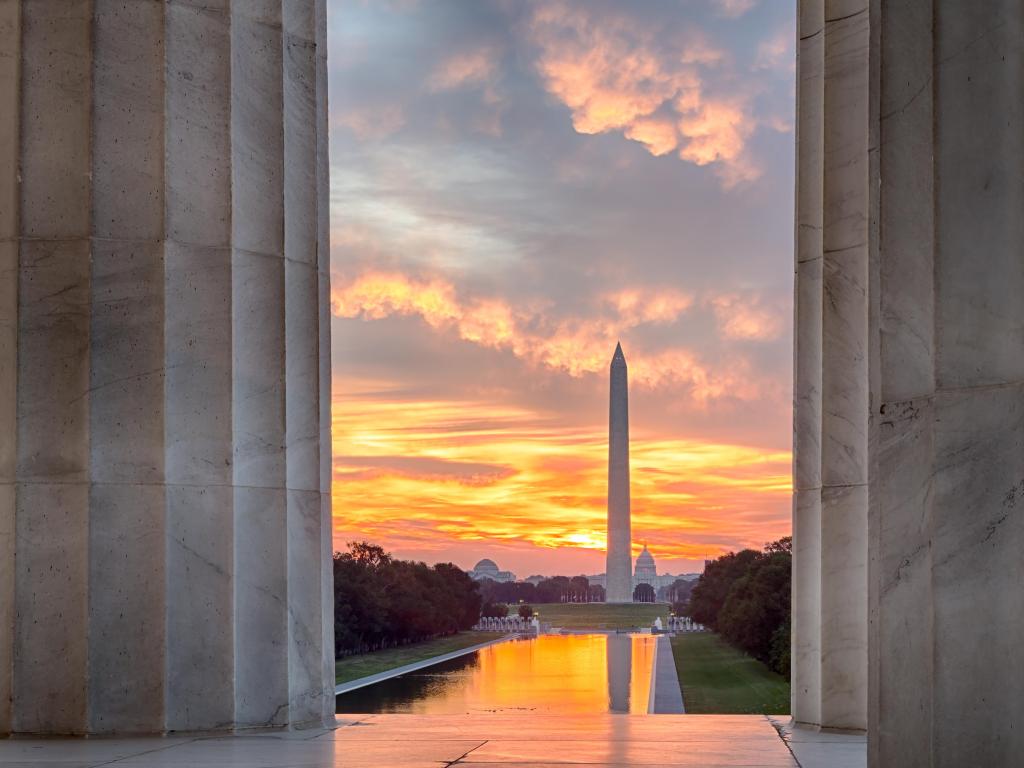 Yet on a road trip such as this, it is a great option for a stop-off, as it will at least give you the opportunity to see some of its major drawcards like the White House, Lincoln Memorial, Washington Monument, and Capitol Hill.
If you do decide to stay here, then the JW Marriott Washington is an excellent choice of overnight accommodation, as it boasts some amazing amenities and an unforgettable sunrise view of the city.
Whether you're relaxing with a cup of coffee or are working out at the incredible on-site gym, this hotel will help you start the day in the best possible way. It also has a popular American-style restaurant on-site, which is renowned for serving up delicious steaks and seafood.
This luxury 5-star hotel is situated right in the heart of town, meaning all the attractions are just within walking distance. It's also incredibly fairly priced, so you can save up some money for other expenditures during your trip.
A scenic stay in Asheville
Located where the Blue Ridge Parkway ends on the route that shares its name with this legendary drive, Asheville is about 10 hours from New Orleans, which makes this incredibly scenic city a great stop before your last as you make your way to New Orleans.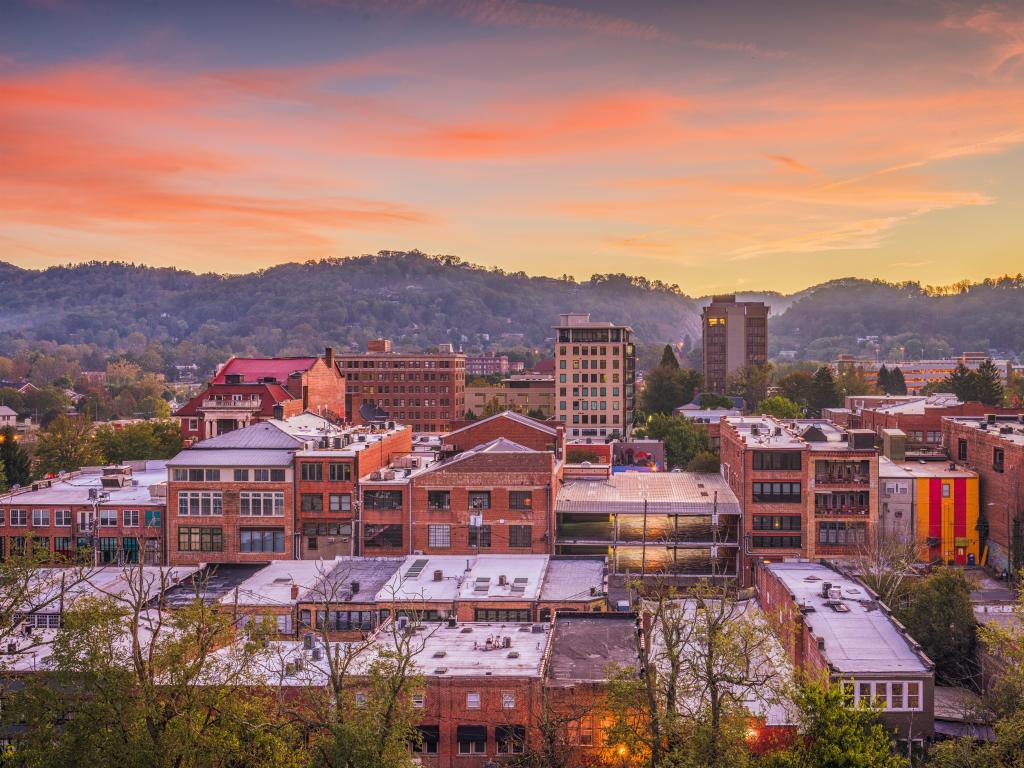 You will find quite a few accommodation options in this city, but none of them come close to the luxurious Omni Grove Park Inn when it comes to scenic views of the Blue Ridge Mountains, the stylish rooms and the incredible amenities you will get to enjoy during your stay.
Why not head to the historic hotel's spectacular subterranean spa, which features mineral pools, sauna and massage treatments after a long drive? You can also opt to take a dip in the outdoor pool if the weather allows for the ultimate relaxation.
If you wish to explore the city, the famous Biltmore Estate is a short drive from the hotel. You can also explore the North Carolina Arboretum, which is especially beautiful in the fall, or head to downtown Asheville to explore shops, bars and restaurants.
Alternatively, you can choose to just stay and relax at the hotel as you will find everything, including four restaurants on-site that serve a variety of cuisines. You can head to the firepit on the terrace for a nightcap as you take in the views of the mountains as the sun sets on them.
Where to stay once you reach New Orleans
To be in the center of New Orleans' heart, French Quarter is the perfect place to stay. With its beautiful decoration and impressive amenities, One11 Hotel is one of the best accommodation options in the city.
Located a short walking distance from the famous Bourbon Street, this upscale hotel features a fabulous swimming pool and a sun terrace to relax on. You can also enjoy a meal at the restaurant on the property before heading out.
After you re-energize, entertainment will be a stone's throw away. You can head to enjoy some live music in the bars nearby or head to the Aquarium of the Americas to explore the fascinating marine creatures from all around the country.
Things to see on a road trip from New York to New Orleans
During your road trip from New York City to New Orleans, you are spoilt for choice when it comes to interesting things to do and see.The choice is so vast and varied that it can be difficult to know where to start when it comes to planning a travel itinerary.
So, if you need some inspiration, check out our major highlights you should shortlist.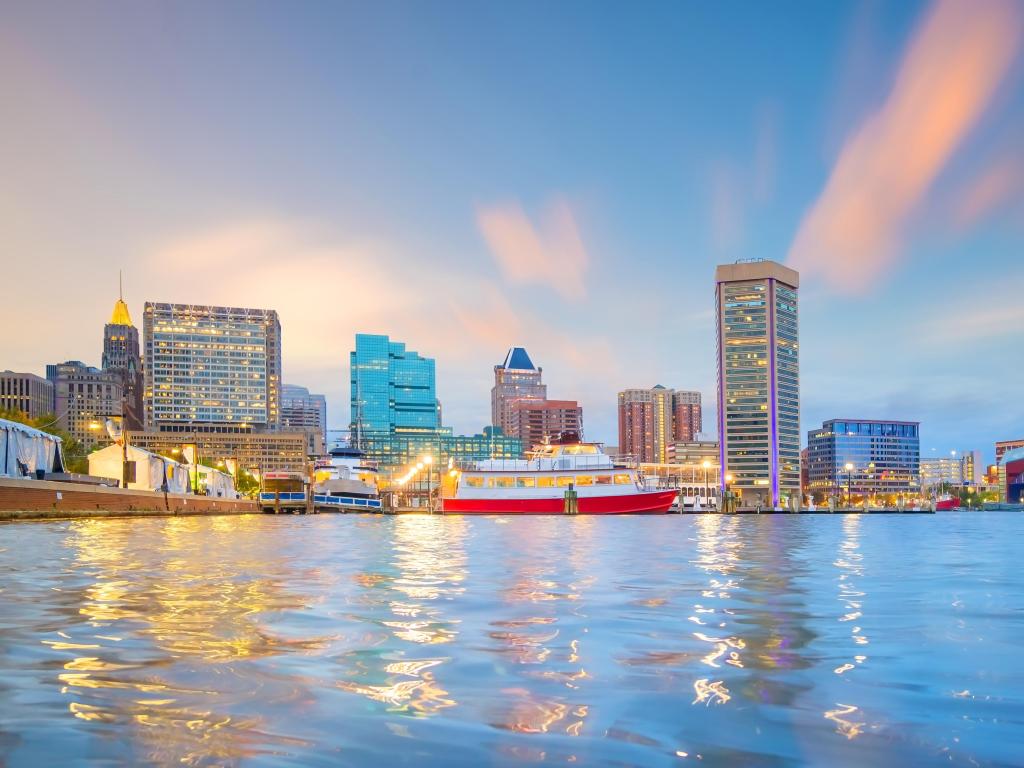 Both Routes
Philadelphia – Known as the 'City of Brotherly Love' and famous for housing the Liberty Bell and Independence Hall (where the Constitution and Declaration of Independence were both signed). Also known for Rocky Bilboa, the Philadelphia Orchestra, and Philly Cheesesteak.
Baltimore – Nestled at the mouth of the Inner Harbor, this lively city in Maryland is famous for being the place where 'The Star-Spangled Banner' was written. It is also known for its hippie community, various wonderful museums, and the National Aquarium.
Gettysburg – A majorly significant civil war memorial site that features the Gettysburg National Military Park and the Gettysburg National Cemetery. The park presents a fabulous museum of Civil War artifacts, while the cemetery has a memorial that honors the site of Abraham Lincoln's famous 1863 Gettysburg Address.
Washington DC – The capital of the USA houses some world-class neoclassical monuments and landmarks like The White House, Washington Monument, Lincoln Memorial, Capitol Hill, and The Supreme Court. It also boasts a number of world-class museums, art galleries, and performance art venues.
Mobile - One of the most prominent cultural centers on the Gulf Coast, you can visit Battleship USS Alabama, GulfQuest National Maritime Museum of the Gulf of Mexico or Mobile Carnival Museum during your visit.
Pensacola – The westernmost city in the Florida Panhandle. It is known for its terrific beach, quaint pier, historical village, and grandiose lighthouse.
Apalachicola National Forest – Breathtaking forest landscape that boasts a number of excellent trails and rivers. An excellent spot for hiking, camping, kayaking, and fishing.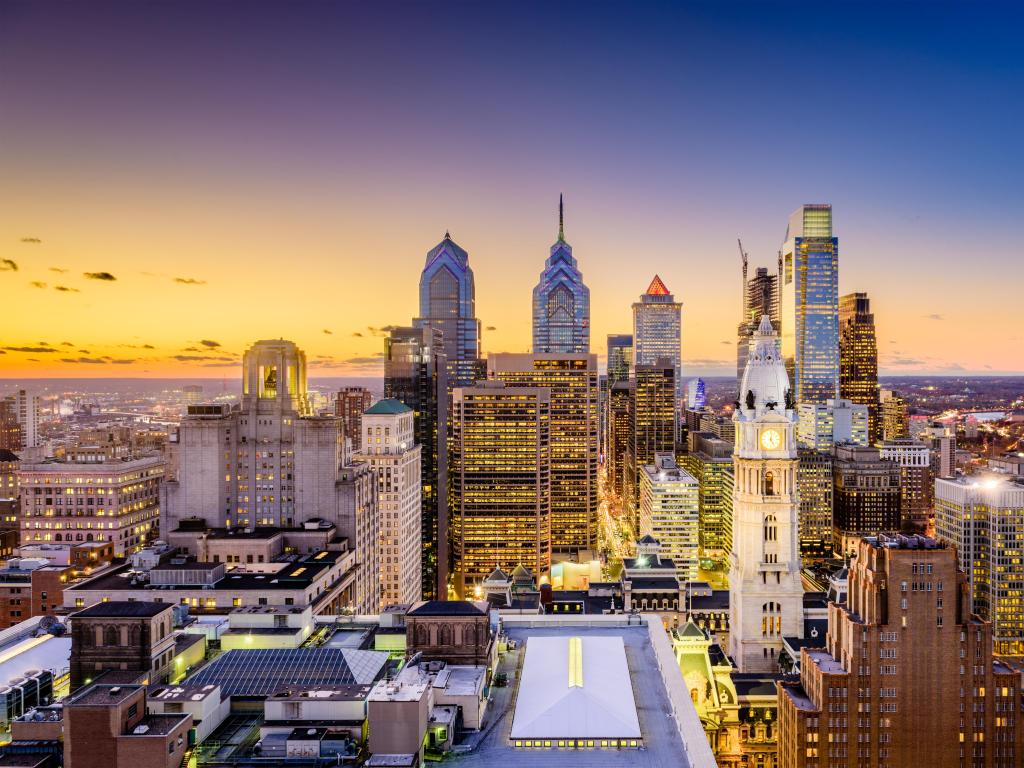 The Jacksonville Route
Richmond - A city rich in Civil War history, Richmond was once the capital of the Confederacy. Make sure to visit the estate of Maymont as well as the colorful Lewis Ginger Botanical Garden here.
NASCAR Hall of Fame – Based in Charlotte, North Carolina, the NASCAR Hall of Fame is a must-see for anyone who is passionate about this motorsport.
Savannah – A stately city lauded for its spectacular coastal landscapes, gorgeous architecture, fabulous museums, and Chippewa Square, which was the setting for the famous bench scenes in Forest Gump, where he often narrated stories of his past to local residents as they waited for the bus.
Jacksonville – The largest city in mainland America, affectionately known as Jax by local residents. It boasts over 850 scintillating square miles of beach. The Jacksonville Zoo and Gardens is another notable attraction.
Tallahassee - The capital of Florida, Tallahassee is home to the Florida State University. Car enthusiasts should pay a visit to the Tallahassee Antique Car Museum, while the Tallahassee Museum (a natural history museum) is a must-visit for everyone.
Panama City – Championed for showcasing some of America's most incredible bits of shoreline. It is a great place to visit for lovers of scuba diving, fishing, and snorkeling and also has lots of splendid shopping precincts and restaurants here too.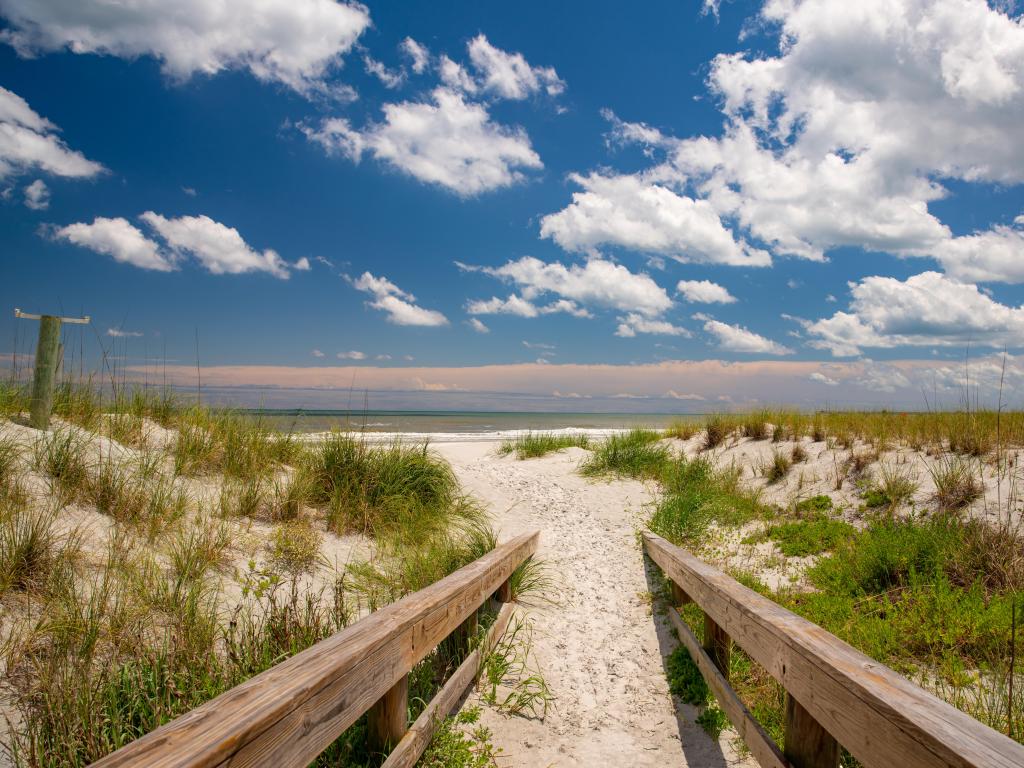 The Blue Ridge Parkway Route
Shenandoah National Park - This popular and scenic national park is a popular spot for fishing. You can also hike, bike or horseback ride during your visit. You will need an Old Rag Day-Use Ticket if you are planning to visit the Old Rag Mountain. Please check the national park's website for details.
Charlottesville - Home to the University of Virginia and its famous lawn designed by Thomas Jefferson, Charlotteville is a charming city. You can also see Monticello, home of Thomas Jefferson or sample some wine at the many vineries that are dotted around the vicinity.
Roanoke - Roanoke is a great gateway to the Blue Ridge Parkway. You can also visit Mill Mountain Star & Park, Virginia Museum of Transportation and the quirky Roanoke Pinball Museum here.
Blue Ridge Parkway - This parkway is lovingly called "America's favorite drive", where you can enjoy scenic views of the Blue Ridge Mountains from many vistas.
Pisgah National Forest - Take a break in this national forest after a long drive and stretch your legs. If you are feeling energetic or more adventurous, you can also try climbing or hunting during your visit.
Asheville - A beautifully scenic city located at the entrance (or end-depending on which way you are travelling) of the Blue Ridge Parkway, Asheville is home to the famous Biltmore Estate.
Atlanta - You will pass through the iconic city of Atlanta on this route, so why not stop by and admire the Green Goddess at the Atlanta Botanic Gardens? Georgia Aquarium and High Museum of Art are also located in this city.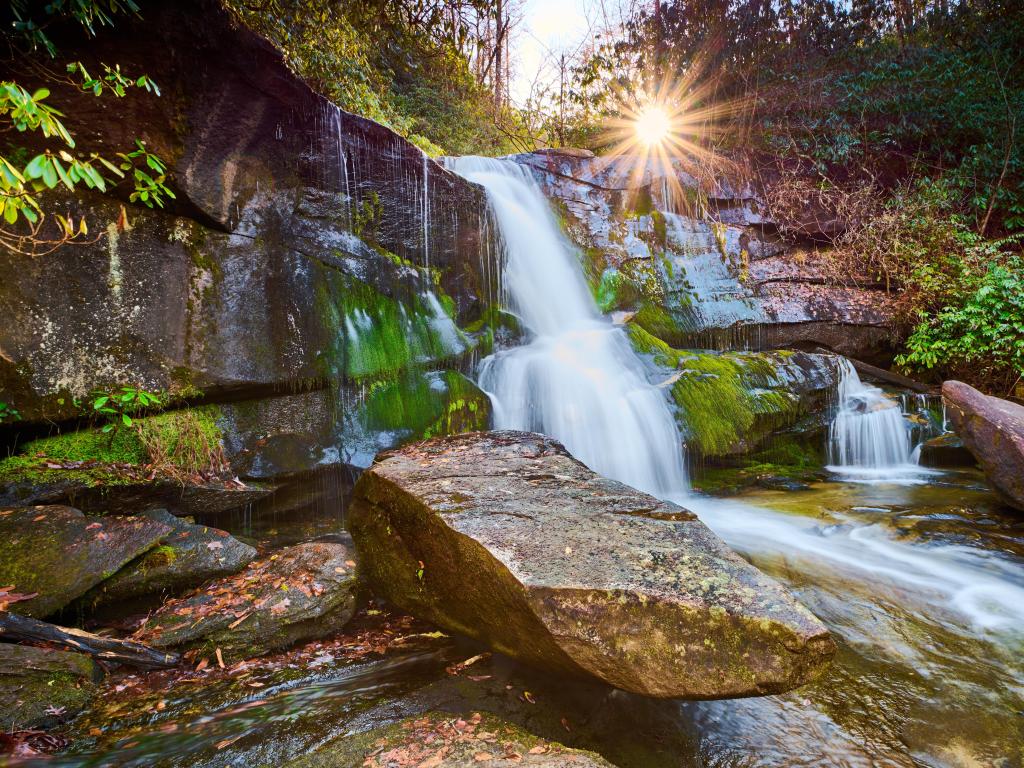 Best time to go on a road trip from New York to New Orleans
You can do a road trip from New York City to New Orleans pretty much all year round, mainly because you will find both indoor and outdoor attractions that you can alternate between, depending on the weather.
If you go in the summer, you will find hot weather with average temperatures of around 90 degrees Fahrenheit. This is why the peak season in New Orleans is between February and May, when the temperatures are more forgiving around 75-80 degrees.
The city's biggest festivities, the Mardi Gras celebrations, take place between January and March, so you will find the attractions crowded, and it is a good idea to make the hotel reservations ahead of time.
Conversely, if you go in the winter, the weather won't be as good, but you can expect better prices and fewer people crowding the city's main attractions.
If you do intend to visit one of the many national parks in the area during the winter months, make sure to check the weather and road warnings ahead, especially if you are following the Blue Ridge Parkway Route.
You might find the best time to undertake this journey is in late spring, or perhaps early fall. The weather is great during this season with the daily high around 75 degrees Fahrenheit.
The hotel prices will be more reasonable, and the queues at the main tourist sites and attractions should be more manageable as well. If you are visiting during these months, you can stop by the Oktoberfest or the National Fried Chicken Festival for a fun (and delicious!) experience.