Road Trip From Washington DC To New York City
You might not have considered doing a road trip from Washington to New York – the standard convention is to take a train or airplane for this route, but those who commit to doing the trip by car will be rewarded with an unforgettable experience and the views of a lifetime.
The 225-mile road trip from Washington to New York takes 4 hours to drive. Signature attractions are Philadelphia and Wilmington, Valley Forge National Historical Park, the New Jersey Coastal Heritage Trail, as well as New York's Liberty State Park.
This itinerary manages to fit a lot into a relatively short drive, so read until the very end to get familiarized with the route.
How far is New York City from Washington DC and how long will the road trip take?
Comparison of road trip routes between Washington DC and New York

| Route | Distance | Driving Time |
| --- | --- | --- |
| The Fast Route | 225 miles | 4 hours |
| The Pennsylvania Route | 280 miles | 5 hours |
| The Coastline Route | 315 miles | 5 hours 30 minutes |
In theory, you can do the road trip from Washington DC to New York City in about 4 hours minus breaks and overnight stops - this means you can easily do the drive in a single day and settle in at your New York hotel well before nightfall.
The quickest, 225-mile route follows the interstate the entire way, leaving little to no room for shoddy road conditions caused by bad weather. On top of that, you'll get to visit Delaware, as well as a significant portion of New Jersey on the way.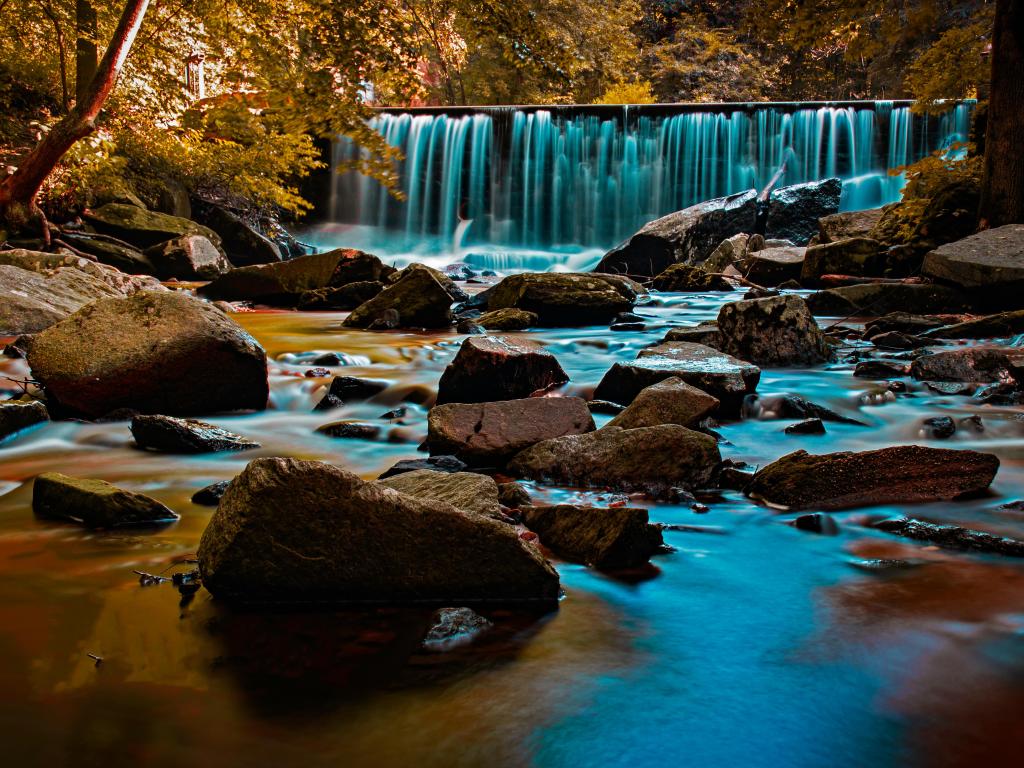 There are two downsides to this route, however – the first is that you'd be cutting straight through Baltimore, and if you get there at 8 in the morning or later, chances are you'll get stuck in some nasty traffic.
If you don't want to check out Baltimore or Wilmington, driving through Pennsylvania lets you bypass them altogether, and although it adds about an hour and 50 miles to your trip, this route features a few extra parks to check out. Also, you get to avoid the tolls of the other route.
Another scenic alternative is a variant of the first route, where instead of following the New Jersey Turnpike, you hug the Atlantic Ocean shore and drive along the New Jersey Coastal Heritage Trail, combining a gorgeous coastal view with a long chain of parks.
Best road trip route from Washington DC to New York City
Depending on what you're after, you can make a case for any option being the best for the road trip from Washington to New York. The Baltimore route is the quickest and the most urban, whereas the Pennsylvania and coastline routes have a few more natural landscapes.
How to drive from Washington DC to New York City
The map above shows our suggestions for the best road trip routes between Washington DC and New York. Keep reading for detailed descriptions of both routes, where to stay on either, and the best things to do on the way.
The Fast Route
Leave the city via the Baltimore-Washington Parkway, following it through Greenbelt Park and right by Patuxent Research Refuge. From the outskirts of Baltimore, take Interstate 895 over the Patapsco River and follow it to Interstate 95 just out of town.
After passing Susquehanna State Park and crossing the Susquehanna River, continue along the interstate until you've reached Delaware. After passing Glasgow Regional Park to the south, you'll drive by Wilmington and take the Delaware Memorial Bridge into New Jersey.
Along the New Jersey Turnpike, consider detouring to Philadelphia or Wharton and Brendan T. Byrne National Forests not far from the shore, or continue straight past Rancocas State Park.
Not long after passing Mercer County Park and Rutgers Gardens, go over the Raritan River, then drive along Arthur Kill and take Interstate 78 to cross Newark Bay.
Driving through Jersey City, you get to see Liberty State Park and the Statue of Liberty off in the distance. At Newport, take Holland Tunnel over the Hudson River to get to New York.
The Pennsylvania Route
Once again, follow the Baltimore-Washington Parkway, but instead of going into Baltimore, take Interstate 695 past Patapsco Valley State Park.
Not long after passing Meadowland Regional Park, switch over to Interstate 83, following it between Oregon Ridge and Loch Raven Reservoir Parks.
After driving through William Kain Park, briefly hop onto Route 30 past Rocky Ridge Park and over the Susquehanna River, then take Route 222 just past Lancaster. Follow it to Interstate 76, then drive past French Creek State Park and Valley Forge National Historic Park.
Once you've passed the latter, follow the interstate to Philadelphia or get on Interstate 276, then past Silver Lake County Park, take Interstate 95 over the Delaware River and into New Jersey. The two routes converge at the New Jersey Turnpike, just past Rancocas State Park.
The Coastal Route
Following the same roads as the Fast Route until Wilmington, cross Delaware Memorial Bridge, then drive Routes 40, 55, 47, and 347 to the Garden State Park Highway, which you'll then follow past a sequence of gorgeous parks and forests, as well as Atlantic City.
In the end, hugging Sandy Hook and Raritan Bays, you'll return to the Turnpike near Arthur Kill and converge with the fast route.
Best places to stop between Washington DC and New York City
The drive from Washington DC to New York City will take you through various cities and suburbs, leaving you with plenty of good accommodation options. These are some of the standout hotels along the way:
Go on an unforgettable trek through Philadelphia
Although it's entirely optional, irrespective of the route, a visit to Philadelphia is sure to spice up your trip. As you might imagine, there are countless options here as far as hotels go, but nothing can match the incredible interior of The Rittenhouse Hotel.
As far as luxury goes, the beautiful, cozy rooms are just the beginning – guests will have access to a heated swimming pool, a state-of-the-art fitness center, and a tea room that leads to an impossibly scenic garden area, the perfect place to start your day.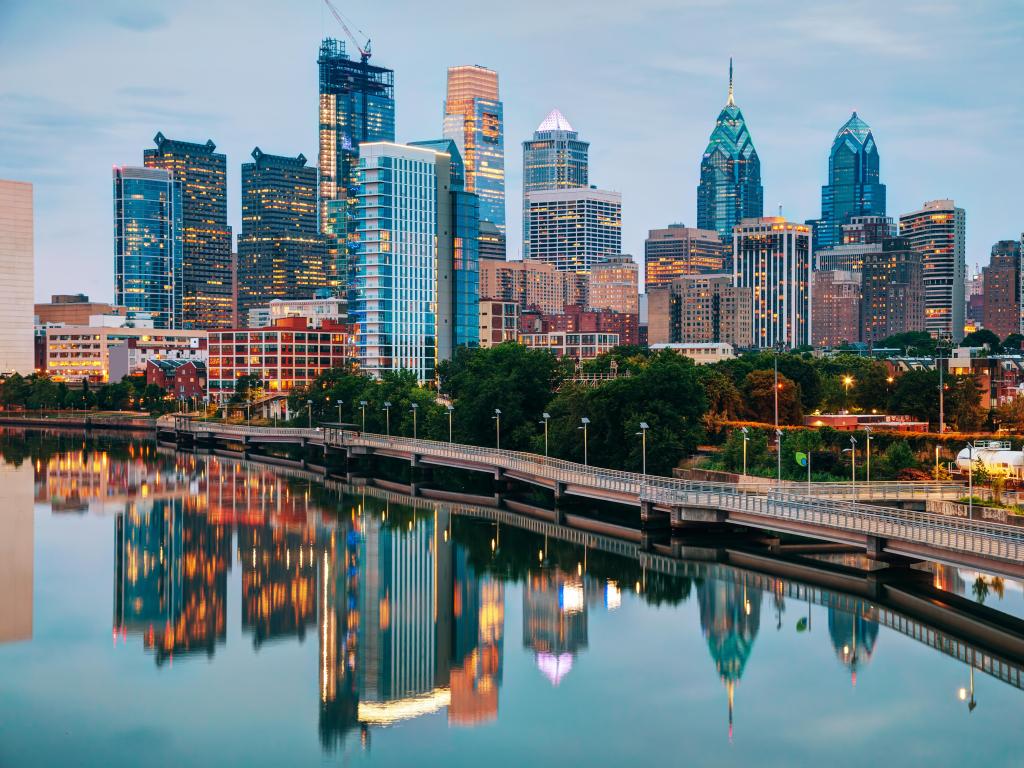 It's not every day that an on-site restaurant is a contender for a hotel's best feature, but Lacroix Restaurant is just that good, featuring cuisine from all over the world. Then there's the Rittenhouse Spa and Club, where you get everything from massages to a lovely sun terrace.
It shouldn't come as a surprise that the hotel is on the pricey side, although it's well ahead of most hotels in the city by leaps and bounds in terms of the quality of service.
Experience the very best of New York City
Looking for a fancy hotel in New York can be a bit intimidating, but the good news is, you can snag some amazing deals on hotels by visiting out of season – for the ultimate rooftop view, consider booking New York Barclay Hotel.
The moment you step into your room, you'll know exactly what you're in for – endlessly fashionable and luxurious without feeling excessive, the accommodation is a perfect complement to your New York experience.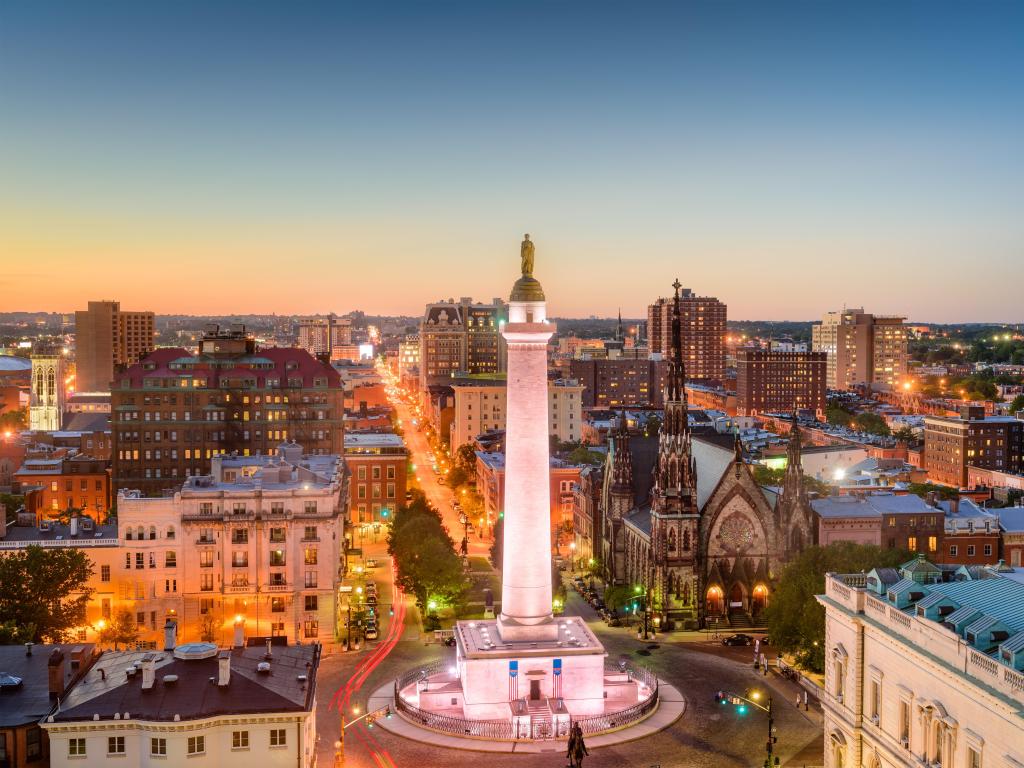 Guests also have access to a fitness center, bar, and dining area, each more stylish and eye-catching than the last. Also, an all-American meal at The Parlour restaurant is a fantastic way to charge your batteries, and the spa and wellness packages are a welcome addition too.
Situated in the heart of Manhattan, the hotel is mere minutes from Times Square and various shopping centers and restaurants – this location is as convenient as it gets for visitors of New York.
Things to see on a road trip from Washington DC to New York City
There's a fair bit to see on a road trip from Washington DC to New York City – so much, in fact, that you'd be wise to take a few days or maybe even a week to explore everything. These are some of the places you have to visit:
Patuxent Research Refuge – This refuge is a must-see for nature enthusiasts due to its impressive biodiversity and features some scenic hiking trails to boot.
Baltimore – One of Maryland's major cities, Baltimore boasts a wide array of museums, parks, and the iconic National Aquarium.
Susquehanna State Park – Located on the bank of the Susquehanna River, this park is the perfect area for recreational fishing and boating.
Wilmington – When visiting Delaware's biggest city, the beautiful Airlie Gardens and the BB-55 World War II museum are definite must-sees.
Philadelphia – Arguably the most historically significant city in the States, Philadelphia features one of the most impressive skylines in the Western world.
Wharton State Forest – On top of being the largest forest in Jersey, this is also the home of the historic Batsto Village.
New Jersey Coastal Heritage Trail – A beautiful sequence of parks that also takes you past Atlantic City.
Mercer County Park – A gorgeous park featuring hiking and biking trails, golf courses, and the beautiful Mercer Lake.
Patapsco Valley State Park – Maryland's oldest state park is also one of its most scenic and best-equipped for outdoor activities.
Lancaster – Besides being one of the States' oldest large settlements, the city is known for housing incredible landmarks like Hershey and Longwood Gardens.
Marsh Creek State Park – Thanks to the large, manmade Marsh Creek Lake, this is one of the definitive inland spots for water-based activities along this route.
Valley Forge National Historical Park – One of the area's quintessential relics from the Revolutionary War, this park is sprawling with historic buildings and constructions, most notably the Memorial Arch.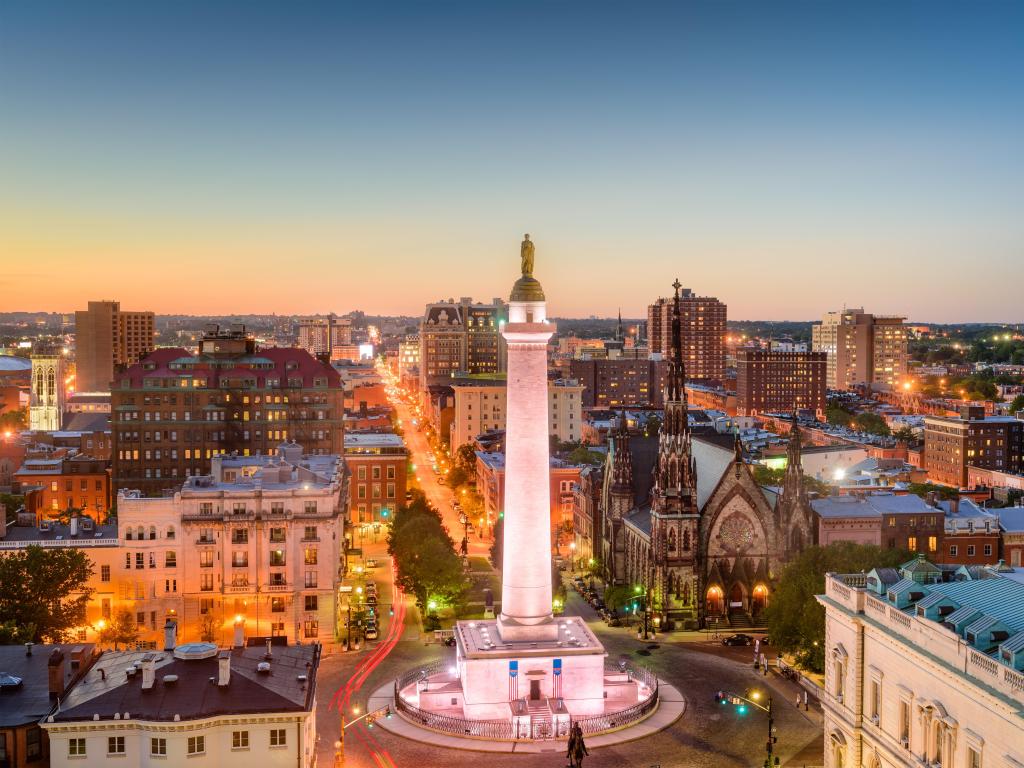 Best time to go on a road trip from Washington DC to New York City
The road trip from Washington DC to New York City can be done no matter the time of year – the drive is relatively short and urban, meaning you don't have to worry about bad weather on the way, and there's plenty to do in the city all year round.
Besides Thanksgiving and the Christmas Holidays, summertime is New York's peak tourist season. If you do the trip in July or August, you can take part in some of the city's most memorable annual events, such as the July 4th weekend.
Few cities feel as grand in the winter as New York City – if you haven't seen it covered in lavish winter decoration, you're definitely missing out, but be sure to pack some warm clothes.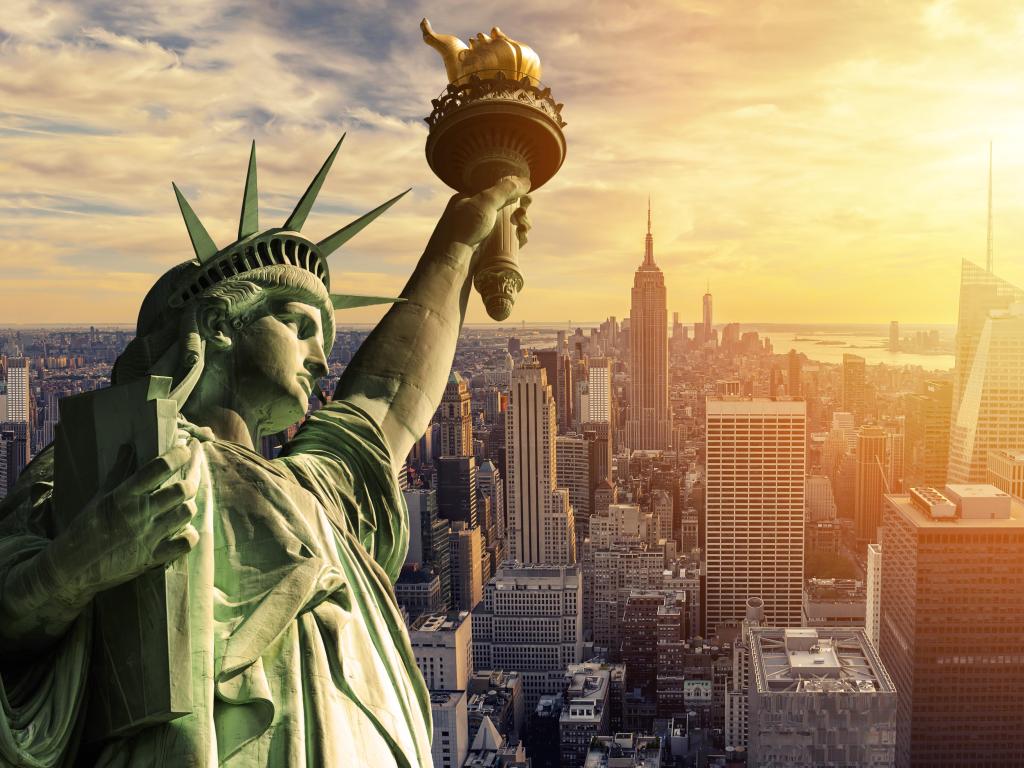 With that said, hotel prices are quite high this time of year, so it can be a bit difficult to recommend if you're traveling on a budget. If you're adamant about visiting in the winter, consider January or early February, just past the holidays.
For the ideal blend of fair prices and fun things to do, consider visiting in the spring or fall. There are a good number of visitors these times of year, but the mild temperatures and the beautiful colors in Central and Washington Square Parks make for a perfect vacation experience.