Road Trip from Houston to New York
If you're looking to go on an adventure through the best parks, forests, and mountains in the Southeast, nothing can beat the road trip from Houston to New York. The lengthy drive is a big commitment, but you get to explore one of the most scenic itineraries in the States.
The 1,630-mile road trip from Houston to New York takes 25 hours to drive before accounting for stops. Stops include Chattahoochee-Oconee and Nantahala National Forests, and the Great Smoky Mountains as well as New Orleans, Washington, D.C., and Philadelphia.
There's a lot of ground for you to cover if you want to do this trip right, so continue reading to see what this route is all about.
How far is New York from Houston and how long will the road trip take?
The road trip from Houston to New York takes 25 hours and covers around 1,630 miles. With that in mind, you'd be wise to split the trip into at least 3 days to dip your toes in what the route has to offer.
The trip will see you driving through Louisiana before making your way north, inching ever closer to the East Coast the entire way. The trip culminates with an optional (but highly recommended) detour to Washington and Philadelphia before you finally reach New York.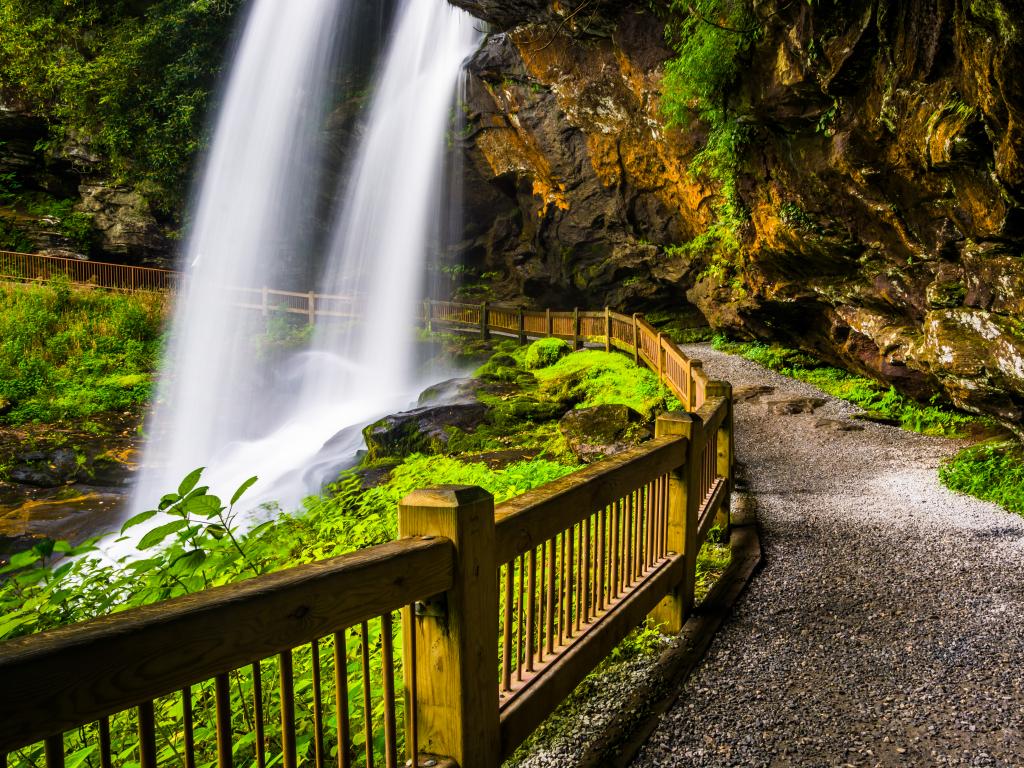 With the interstate making the drive easy all the way (with the exception of an optional detour discussed below), the road trip will take less time than you might expect.
Baton Rouge traffic can be troublesome, especially if you actually decide to explore the heart of the city, but given that it's relatively close to the start of your journey, you should have no trouble planning around it.
Best road trip route from Houston to New York
Although there are countless ways to do this adventure, the best route from Houston to New York is the quickest one – the interstate makes the drive smooth, even for less experienced drivers, and you'll be treated to the best forests and mountains in the American Southeast.
Road trip route from Houston to New York
Leave Houston by heading east on Interstate 10, passing Sabine and Kisatchie National Forests to the north and a scenic chain of wildlife refuges and lakes over by the south coast.
After driving through Baton Rouge, follow Interstate 12 to Pearl River Wildlife Management Area, then take Interstate 59 north, past De Soto and Bienville National Forests.
Soon after that, you'll reach Birmingham – get your bearings here before hopping back onto Interstate 59, passing Talladega National Forest and Little River Canyon National Preserve before pulling into Chattanooga.
On the way to Knoxville via Interstate 75, be sure to check out Chattahoochee, Nantahala, and Daniel Boone National Forests, as well as Great Smoky Mountains National Park.
You can take the Blue Ridge Parkway from the Great Smoky Mountains and follow it well into Virginia, or drive straight through Knoxville and pass Shenandoah and Monongahela National Forests via Interstate 81.
Just after passing the forests, you can either detour to Washington or keep following the interstate north, past Michaux State Forest. Pass through Harrisburg, then take Interstate 78 through Allentown.
Be sure to detour to the Delaware Water Gap National Recreation Area to the north and/or Philadelphia to the south before finally pulling into New York.
Best places to stop between Houston and New York
There are countless amazing places to stop between Houston to New York, especially if you're adventurous and decide to go off-road to visit some of the East's largest cities. As far as the primary route goes, though, these are the hotels you'll want to book:
Explore Chattanooga and its beautiful surroundings
Located just west of Nantahala and Chattahoochee National Forests, Chattanooga marks the beginning of the most scenic stretch of this route, so be sure to explore everything within a 50-mile radius. If you plan on doing so, top it off with an incredible room at the Read House.
Once you've unpacked in your comfortable room, you can run down to the Bridgeman's Chophouse, the incredible on-site restaurant offering all-American cuisine. Alternatively, you could go for a drink in the bar and enjoy a game of pool as you sip on your cocktail.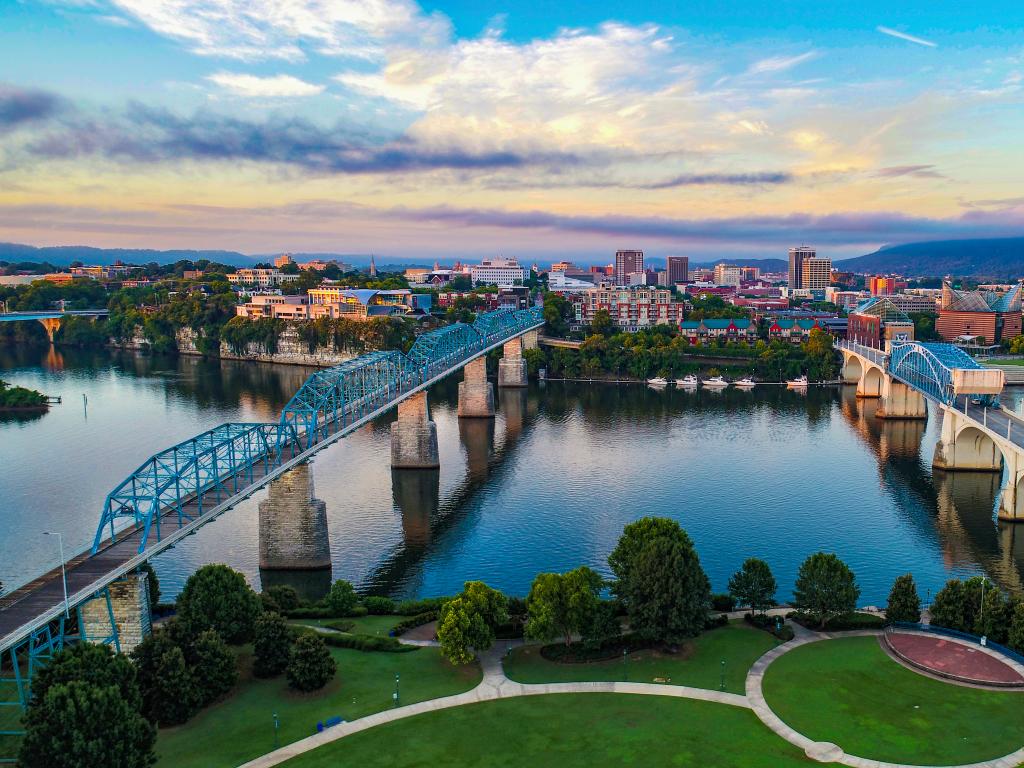 Whether you're relaxing in the swimming pool, working up a sweat in the fitness center, or listening to live performances as you wine and dine, this hotel certainly has a little something for everyone.
Finally, the hotel is very affordable, which is convenient considering the center of town is within eyeshot from the main entrance. This puts you within walking distance of various museums, the Bluff View Art District, and the Chattanooga Riverwalk, among countless other places.
Experience the very best of New York
After a long day of sightseeing around the Big Apple, you'll want to charge your batteries at the best possible hotel. Although you'll have no shortage of great options, The Evelyn is an extremely luxurious hotel that features every amenity you could possibly need.
The Evelyn is decidedly different from the stereotypical, swanky 5-star resorts of New York, as shown by the incredibly stylish lounge and suites. Comfortable and colorful, the hotel goes for an artsy, stained glass design, a sight for sore eyes in the concrete jungle that is New York.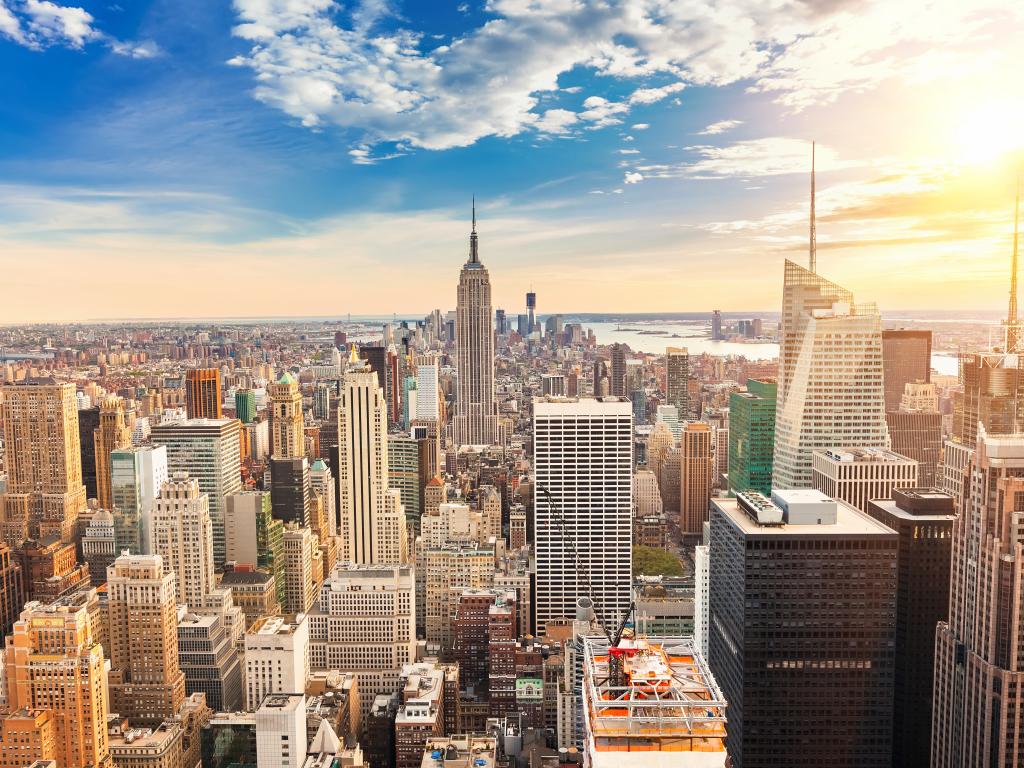 What little time you're not spending at the amazing bar, you'll likely be enjoying an Italian dish at the on-site restaurant or taking full advantage of the well-equipped fitness area.
Even the location of the hotel is amazing – for reference, the Empire State Building is around 10 minutes away. Add to that the extremely fair price, and you have one of New York's most appealing hotels.
Things to see on a road trip from Houston to New York
There are plenty of things to see on a road trip from Houston to New York – so many, in fact, that you'll likely want to do this trip more than once. If you can, you should devote at least two weeks (preferably a full month) to this road trip.
These are some of the places you'll want to keep an eye out for:
Big Thicket National Preserve – Hosting an incredibly varied assortment of flora and fauna given its climate, this preserve will make nature enthusiasts feel right at home.
Kisatchie National Forest – A scenic cross of forests and prairies, ideal for outdoor sporting and activities.
South Coast Wildlife Refuges – Spanning all the way from Houston to Vermilion Bay, this chain of refuges and their adjacent forests help kick off the road trip with a bang.
New Orleans – One of the most festive, inviting, and culturally significant cities in the entire USA.
De Soto National Forest – This forest houses species of pine trees seldom found in other parts of the States today.
Little River Canyon National Preserve – A section of DeSoto State Park featuring the titular Little River Canyon, one of the most scenic vistas in the area.
Chattahoochee-Oconee National Forest – One of the larger forests in this part of the States and home to a wide variety of animal species.
Rock City Gardens – This gorgeous vista atop Lookout Mountain is the definitive panoramic vista in the state of Georgia.
Nantahala National Forest –Famous for Cullasaja Falls, as well as its thick tree crowns, which create a natural awning of sorts and block off sunlight for much of the day.
Knoxville – One of Tennessee's major cities should definitely be on your list if you want to do some shopping at Market Square.
Great Smoky Mountain National Park – An impossibly scenic park featuring forests, mountains, historic buildings, and the starting point of the Blue Ridge Parkway.
Blue Ridge Parkway – Experienced travelers will enjoy this scenic alternative to the "main route" – 500 miles of road flanked by breathtaking nature, all the way from Tennessee to Virginia.
George Washington and Jefferson National Forests –These forests are among the most scenic way to experience the Appalachian Mountains.
Monongahela National Forest –This forest is home to Spruce Knob, the highest point in West Virginia, as well as various rare floral species.
Shenandoah National Park –The definitive way to experience this beautiful park is by taking a cruise along the Skyline Drive, which stretches along the Blue Ridge Mountains. You will need an Old Rag Day-Use Ticket if you are planning to visit the Old Rag Mountain. Please check the national park's website for details.
Washington DC – The capital of the United States and one of the country's most gorgeous cities hardly needs any introduction.
Delaware Water Gap National Recreation Area –Pivotal to the survival of settlers several thousand years ago, this area is one of the quintessential spots in the area for water-based activities.
Philadelphia –A quick visit to the Liberty Bell and the bevy of historic buildings will sell you on Philadelphia being one of the greatest cities in the States.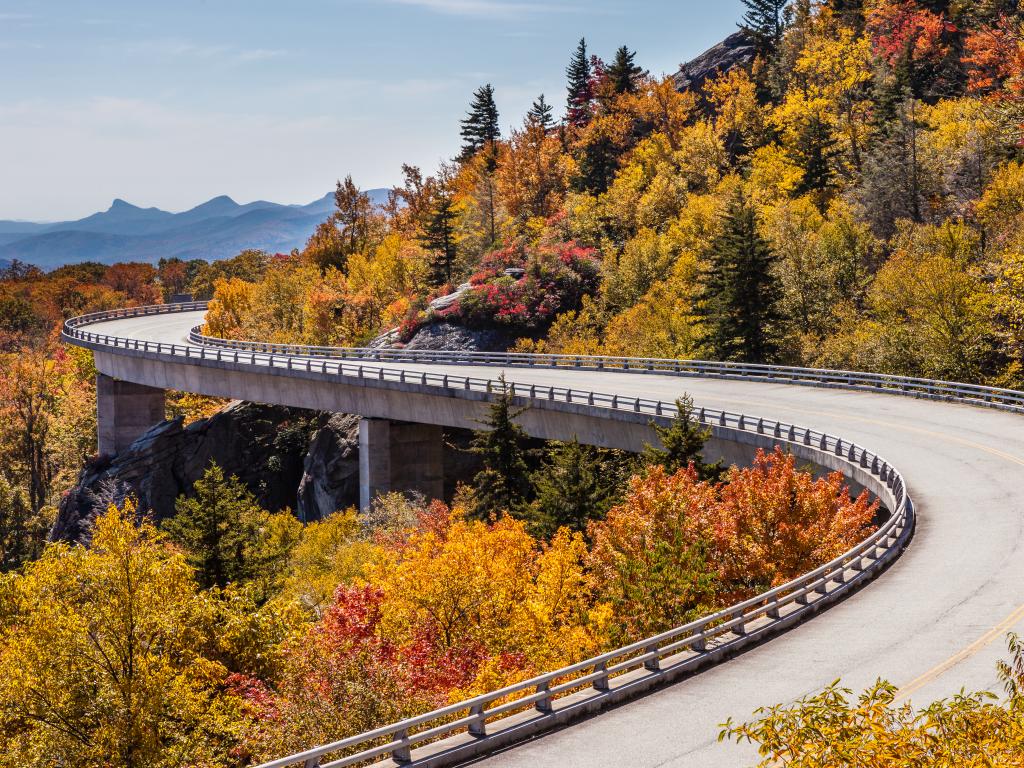 Best time to go on a road trip from Houston to New York
Use your best judgment when planning when to do the road trip from Houston to New York – in essence, the trip can be done virtually any time of year.
New York doesn't have a trademark seasonal draw per se – no matter when you choose to visit, you can and will find something to see and do. Keep an eye on temperatures and upcoming events to work out a time for your trip.
Summers in the city are quite congested, as you might expect, which, when coupled with low-to-mid-80 degrees Fahrenheit, can make July and August hard to recommend if you intend on spending most of your time outdoors.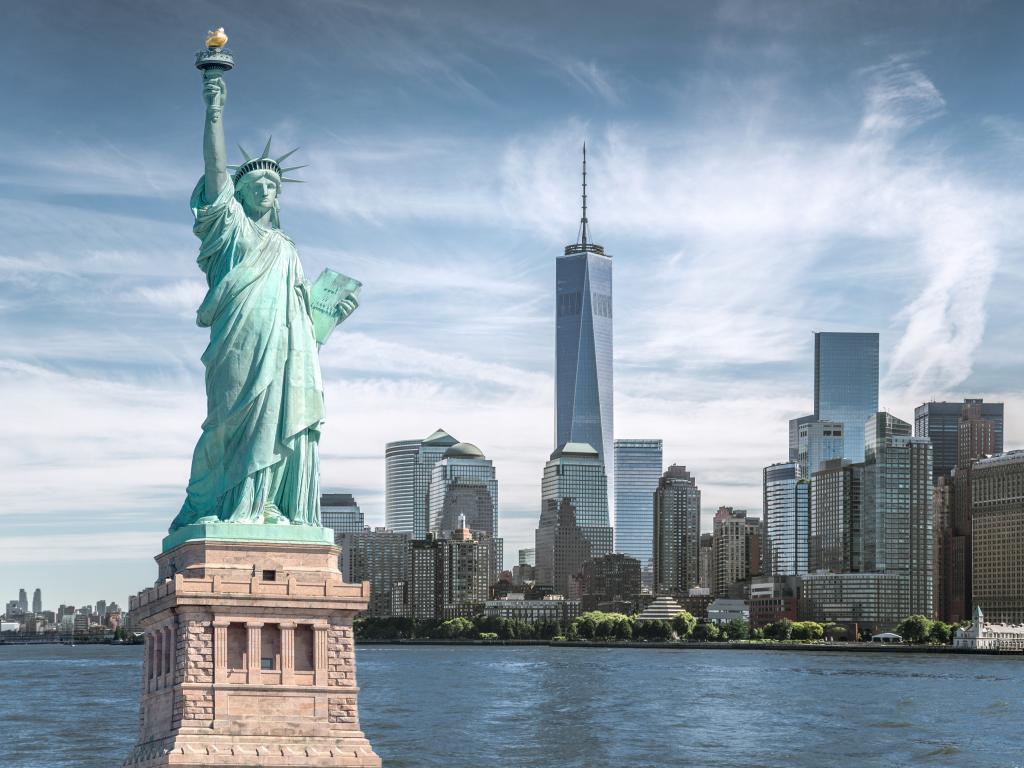 Winter is a kind of high season for New York despite the cold weather, largely thanks to the holidays. If you can get past the low temperatures, celebrating New Year's Eve at Times Square (or anywhere in the city, for that matter) is an experience you won't soon forget.
If exceedingly high or low temperatures are a major deal-breaker for you, consider doing the trip in spring or fall. The former offers mild weather and a solid chance of scoring a good hotel room deal, and the latter is especially fun if you visit around Thanksgiving.