27 Best Day Trips From NYC
If you live in New York City or just visiting the Big Apple, there is a lot you can see within a day's travel from the city. Sure - NYC has a huge amount to do and see as it is, but if you fancy getting out and about, there are amazing day trips you can take in every direction.
From city breaks to National Parks to scenic drives in the fall, there's a day trip for everybody in the list below. If you want to venture out of the state, you can choose between Long Island, Pennsylvania, New Jersey, Connecticut or even go as far as Washington D.C. depending on how adventurous you feel.
Here's our list of the 27 best day trips from NYC.
1. Philadelphia, PA
2 hours from NYC by car or bus, 1 hour 20 minutes by Amtrak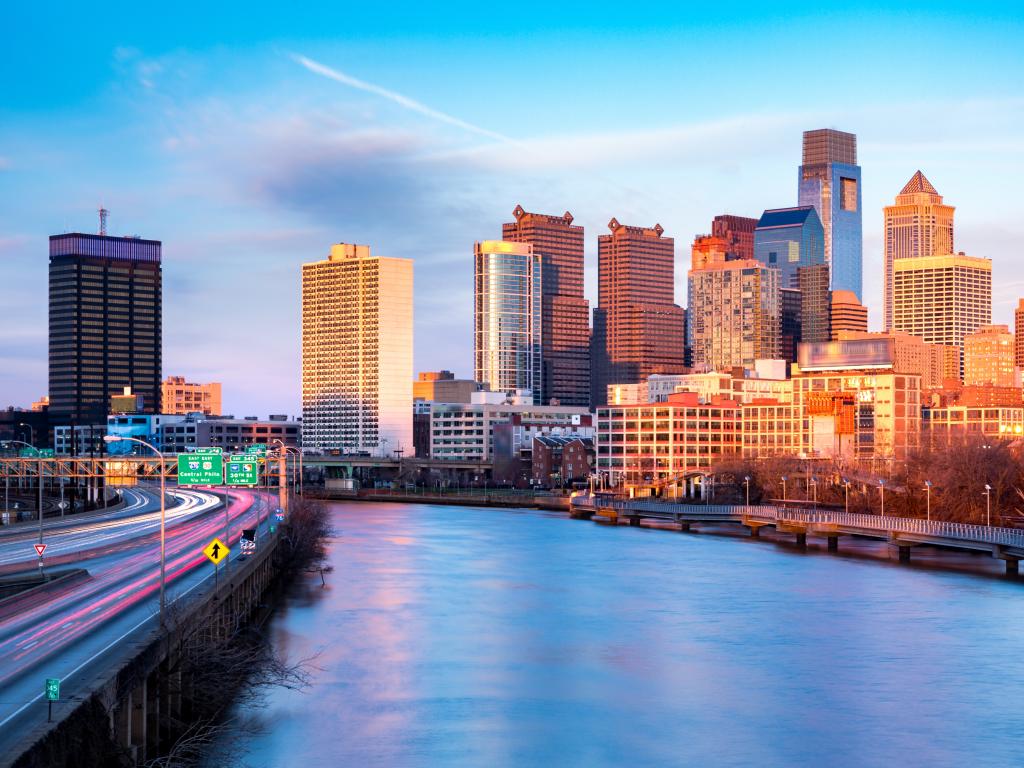 Phadelphia is one of the best city breaks you can experience in the United States and being so close to New York, you can easily make it a day trip if you don't want to spend the night.
Getting here is easy - you can drive if you want to, but it's super easy to get here by train or bus. I've done both when I used to live in New York and I love the bus option. There are a few different companies that you can use but you can never go wrong with Greyhound so I'd recommend them. You won't need your car to see the city, so relax and let somebody else do the driving!
Philly has some of the nation's most important historic sites. The Independence Hall and Liberty Bell Center are a must and there are a few different historical museums you can visit.
Note that you may need to book tours in advance if you want to get into some of these places - make sure you do as we found this out the hard way although you can usually get into the Independence Hall to see a copy of the original constitution even if you don't make any plans beforehand.
Stop by the Reading Terminal Market. This is one of the largest and most famous indoor markets in the country and has all kinds of local food and drink you should try. One great idea is to come here after lunch and get your desert from one of the stalls.
2. Beacon, NY
1 hour 30 minutes from NYC by train or car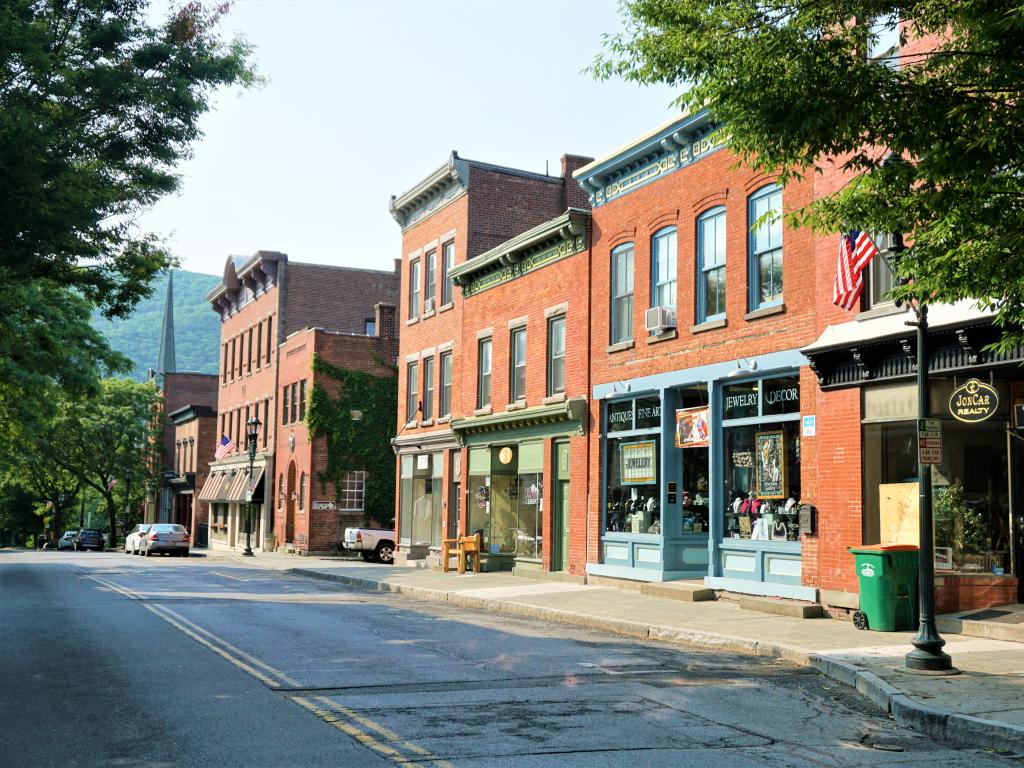 Beacon is a small artsy town up the Hudson River from New York. You can drive up and that's a great option if you're going to other places on the way (check out the drive at #6 below), but if Beacon is your only destination, save yourself the hassle of getting out and back into New York and take the train instead.
As you roam Beacon's Main Street, you'll notice that there are a lot of galleries here. A top tip is to come on the second Saturday of the month when all the galleries and artists' venues open their doors for special exhibitions and events.
These can get busy, but it's worth it and you might come across some great food tasting or a festive celebration.
For those who like the outdoors, there are a lot of parks and green spaces surrounding the city. You can hike up Mount Beacon which overlooks the town and offers great views up and down the Hudson.
The hike up should take under an hour (just over a mile) to get to the viewing spot where the old casino ruins are. It's a steep vertical climb so make sure you're prepared.
If you want to get to the fire tower right at the top, that's another mile each way and while you can see further to the horizon, the views are not as good as from the first lookout because the mountain obscures the view.
3. Bethlehem, PA
1 hour 40 minutes from NYC by car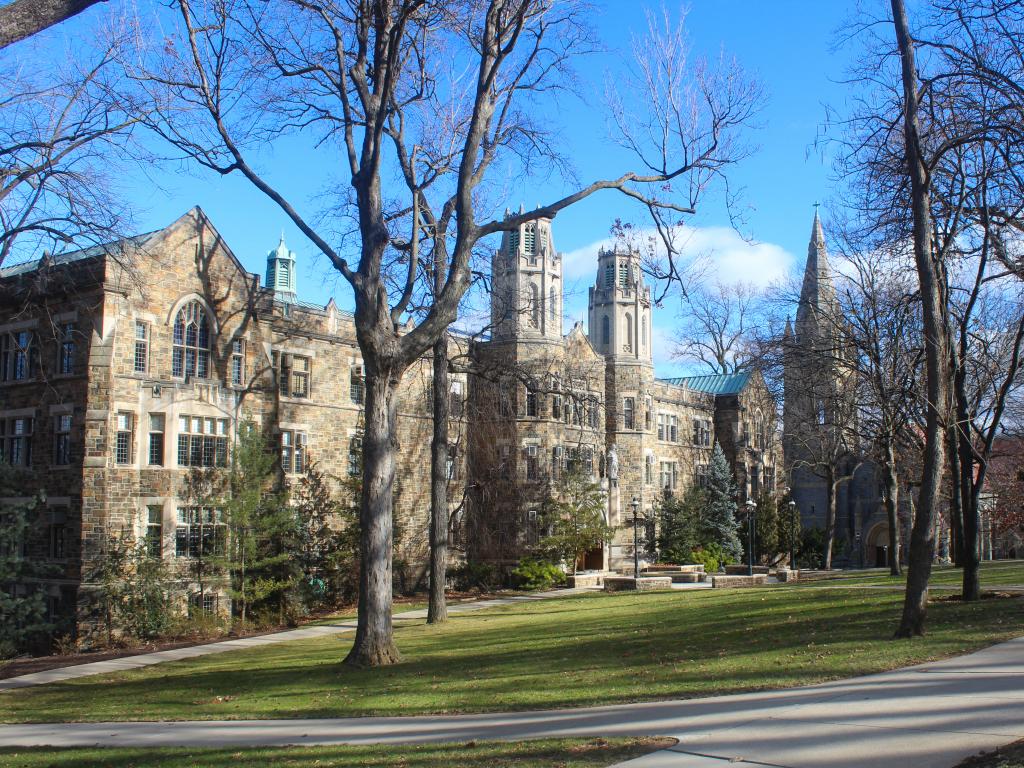 Bethlehem is a calm and quiet city that got its name on Christmas Eve in 1741 during the visit of Count Zinzendorf of Saxony.
There's a lot of history throughout Bethlehem and if you want to stay overnight, Hotel Bethlehem was built on the spot where the original huts stood in 1741 which makes it the perfect place to stay.
Take your time to roam the streets - there are great restaurants and cafes with tables outside where you can relax over lunch and quirky local shops.
Have a look inside the Moravian Book Shop - it is the oldest continuously operating book shop in the world and has opened its doors since 1745 and is the second oldest in the world after one based in Lisbon, Portugal.
December is a great time to go on a day trip to Bethlehem - the Christmas decorations are up and the town has an amazing wintery vibe about it. The buildings and town layout feels distinctly European and the main square converts into the Christkindlmarkt - a large Christmas market with stalls selling hand-made decorations, various types of art and even German Strudel!
4. Breakneck Ridge, NY
1 hour 30 minutes' drive from NYC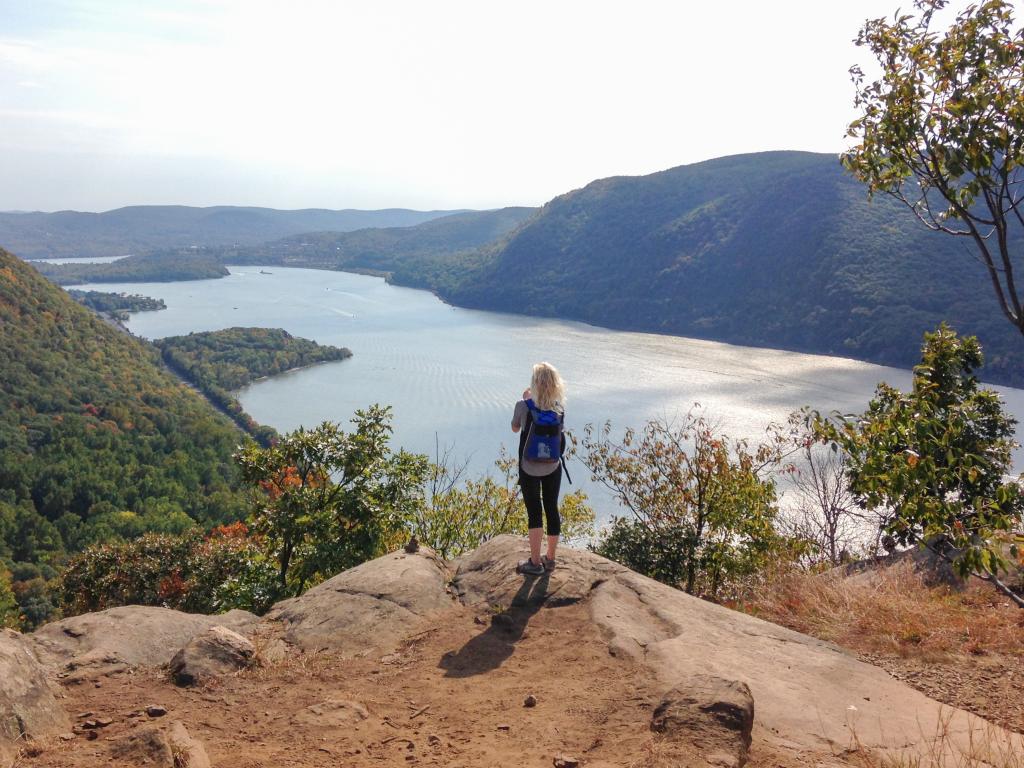 Just a few miles south of Beacon and north of Cold Spring (#7 below) you'll find the Breakneck Ridge Trail. If you're coming up from New York for the day, you should definitely check both of these out - you can get a great late lunch to reward yourself in Beacon.
To get to Breakneck Ridge, a car is your easiest route. You can get the train as well - either to Beacon or a special service that stops around half a mile from the start of the trail at the weekend, but you might find it more relaxing to not have to time your visit to the timings of the one specific train.
There are two options for the hike. The shorter one is the Breakneck Ridge Bypass loop which is around 2.8 miles all in. The longer route takes you all the way around the Breakneck Loop but it's about twice as long and will take you a few hours to get around.
There are a few steep rocky sections so make sure you're wearing suitable footwear and try to come when the weather is good as it makes the hike a lot more pleasant.
5. Princeton, NJ
1 hour 10 minutes by car or 2 hours 15 minutes by train from NYC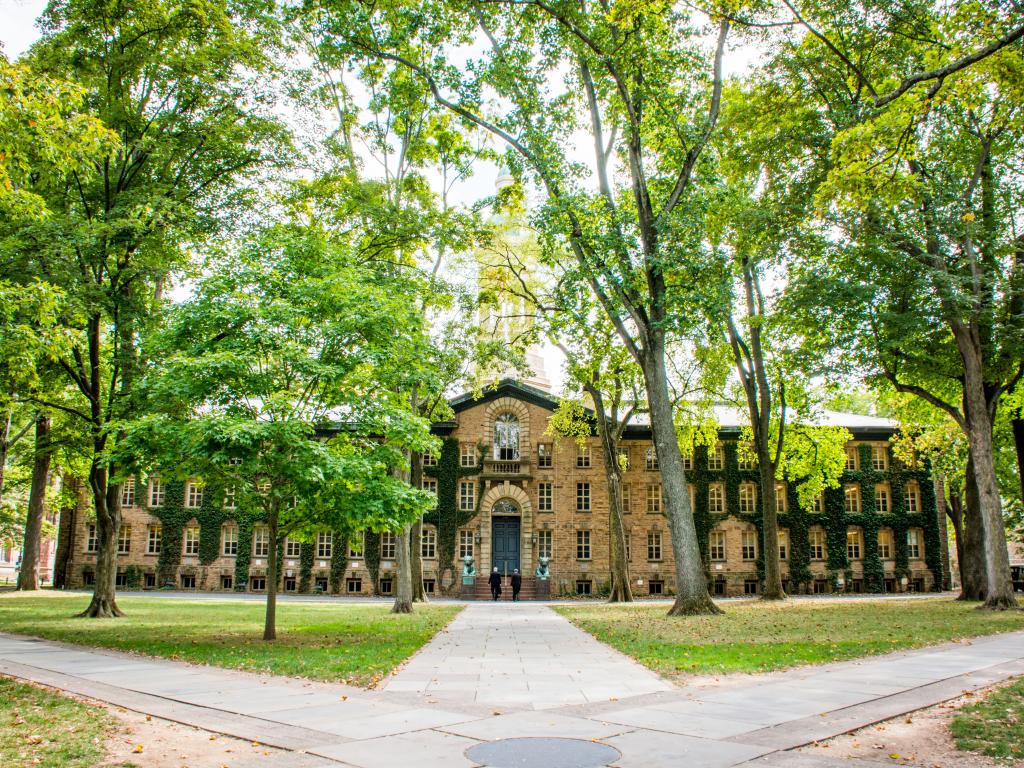 You can get to Princeton on a train, but you have to take a slow service out of Penn Station and you can drive to Princeton relatively easily so pick the best route based on where you're starting from in New York.
Princeton is an old city that has a lot of history for visitors to dive head first into.
First, there's the famous Princeton University which regularly tops world university rankings and is known for producing some of the brightest minds over the years from Amazon founder Jeff Bezos to President Woodrow Wilson to Alan Turing and John Nash.
You can wander the grounds of the university and see the old buildings to see what the campus looks in real life. There's even a lake the university made by expanding a small canal named after the main sponsor - Lake Carnegie - where you can relax on the lawn with a picnic.
The city itself has wonderful old streets with independent shops and a classic European look which makes a day out in Princeton great after staring at New York's skyscrapers towering on top of each other.
Being the scene of one of the most famous battles in American history where George Washington defeated the British Army for the first time, there are important historic sites you should visit.
Princeton Battlefield State Park covers the area where the battle took place and the Princeton Battle Monument can be found on Nassau Street in Princeton's Historic District.
6. Drive up the Hudson River to the Catskills
2 hours 30 minutes from NYC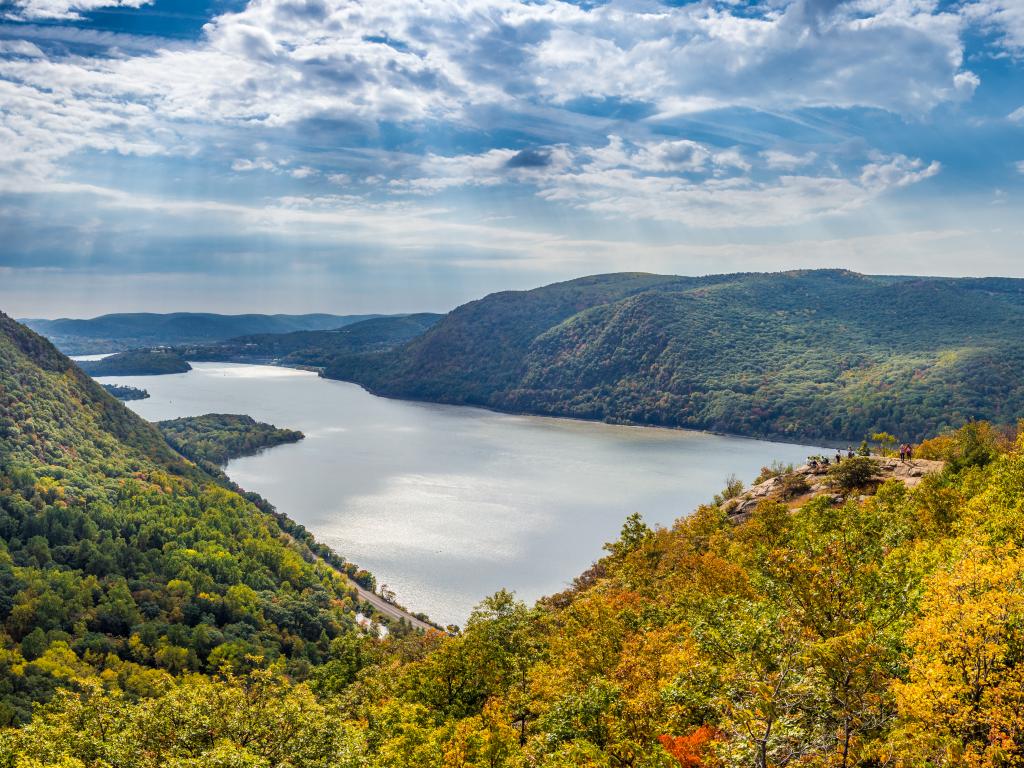 One of the prettiest drives you can take out of New York is right up the Hudson River to the Catskill Mountains. These are the closest mountains to New York and are very popular with city dwellers who want to escape the busy streets of Manhattan for a weekend of hiking or skiing.
A number of places along the route are on this list because they are worth a day's road trip alone. Cold Spring, Beacon and Breakneck Ridge are all up along the Hudson but you can't possibly see these and get to the Catskills in a day.
We could probably have an entire list of day trips from New York City to different places in the Catskills, but we restrained ourselves to just three on this list - this scenic drive, a drive up to Hunter (see #12 below) and the Minewaska State Park (#13 below).
This trip covers the southern part of the Catskills - the rolling mountains have Wild Forests throughout that have dozens of miles of hiking trails each - check out Willowemoc, Sundown or Balsam Lake Mountain.
The small town of Roscoe a little further in has declared itself Trout Town USA and if you want to find out how good their trout is, the season opens at the beginning of April.
7. Cold Spring, NY
1 hour 10 minutes from NYC by Metro North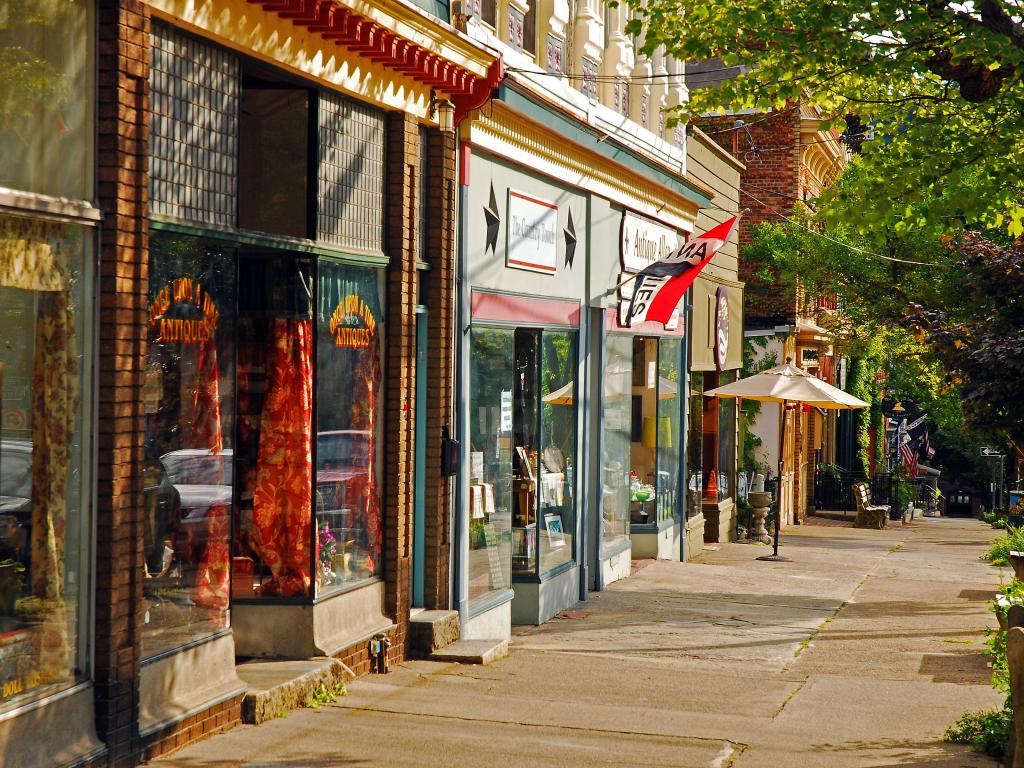 If you have the full day, you can easily combine a visit to Cold Spring with a hike up Breakneck Ridge (#4 above) - the two are pretty close to each other and you can either walk, get a cab or go one stop on the train (trains only go twice in the morning on weekends) between the two.
Cold Spring is a popular day trip from New York because getting here is so easy and fast and the small town is perfect for strolling.
Main Street in Cold Spring is full of small local stores. There's antique shops if that's your thing and various other outdoor and other general shops - you can spend some time trawling through these or do a spot of window shopping.
A short cab ride or a few minutes' drive away from Cold Spring is Manitoga. This is a small estate that belonged to the renowned designer Russel Wright. The $25 tour of the house takes 90 minutes and there are a few relaxed walks around the 75-acre woodland that surrounds it you can enjoy afterwards.
Note that the tours only run during the summer months starting from May in case you're coming to Cold Spring over the winter.
If you want even more hiking options, the Little Stony Point loop starts on the edge of Cold Spring and is a relatively easy route. You will come across some ruins and disused buildings along the way which are also fun to explore.
8. Drive up Route 97 to Hawk's Nest and Callicoon, NY
2 hours 45 minutes from NYC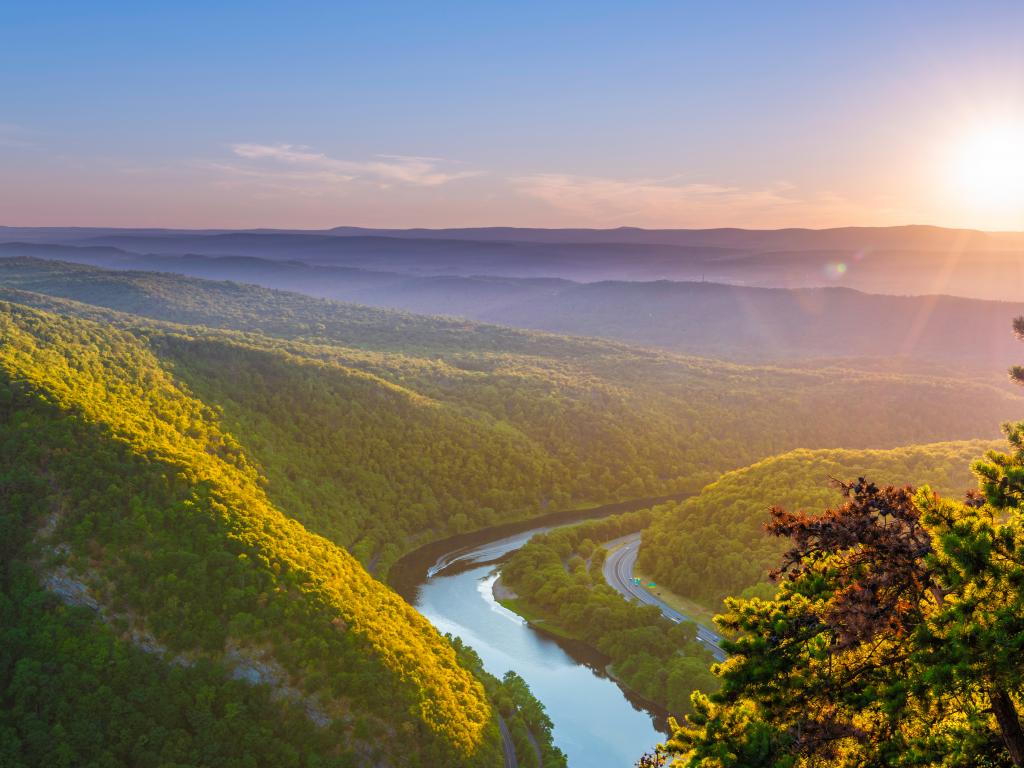 This might just be the best drive you can take from New York. The route up to Callicoon along the Delaware River's twists and turns is a perfect way to relax and enjoy the moment.
You will want to drive to Port Jervis and then follow Route 97 all the way to Callicoon. One stretch of this road is called Hawk's Nest because hawks literally build their nests in the rocks overlooking the river. The length of this stretch of Route 97 is known as the Upper Delaware Scenic Byway.
The road hugs the cliff as it bends right and left and the iconic route is popular with adventure drivers - look out for the overly keen wannabe rally drivers coming round the corner.
The route has featured in various adverts including a famous 1980s national Porsche ad. There are a couple of spots you can stop to take photos as well.
The town of Callicoon is relaxed and has a few antique shops and a large local brewery. Not much happens here which is why it's a great place to stay if you want to spend the night - the local hotels are distinctly average but you can get some great places on AirBnB.
9. Fire Island, off the coast of Long Island
2 hours 10 minutes from NYC by car or around 2 hours to catch the LIRR and ferry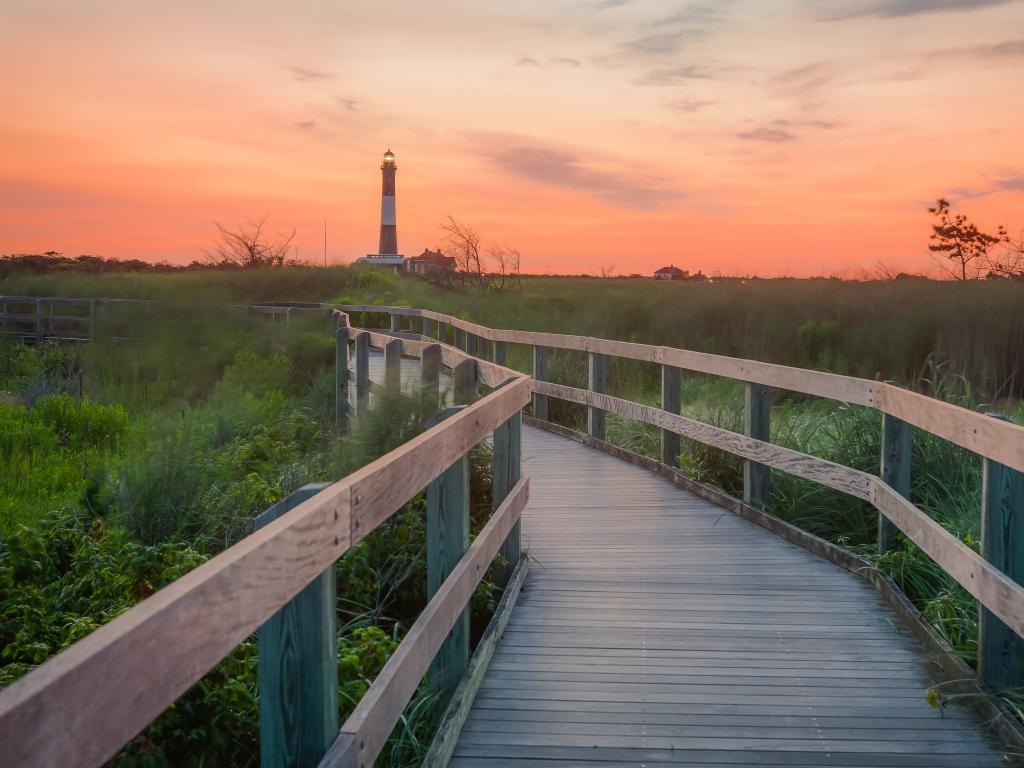 Fire Island is a 32-mile thin barrier island that separates the southern cost of Long Island from the Atlantic Ocean. It has built a reputation as a place for New Yorkers to have second homes and has a strong LGBT community with big summer events in toe.
You can get here by taking the LIRR and then a ferry and this is what many would recommend. Although the island generally has a ban on cars, you can still drive onto it over the Fire Island Inlet Bridge and park at the Robert Moses State Park for $10.
The best way to get around the island is by bike so bring your own or you can figure out a hire once you get here. Some of the locals prefer the electric golf carts so watch out for them zooming around.
The island is home to a number of parks, preserves and a National Seashore so there's plenty of places you can go for a walk and enjoy watching the waves roll in.
Stop by the biggest town on the island - Ocean Beach. It's still pretty small but there's a few good restaurants where you can get lunch and it's interesting to roam around a town with no cars.
10. Grounds for Sculpture in Hamilton, NJ
1 hour 30 minutes by NJ Transit and taxi or 1 hour 10 minutes by car from NYC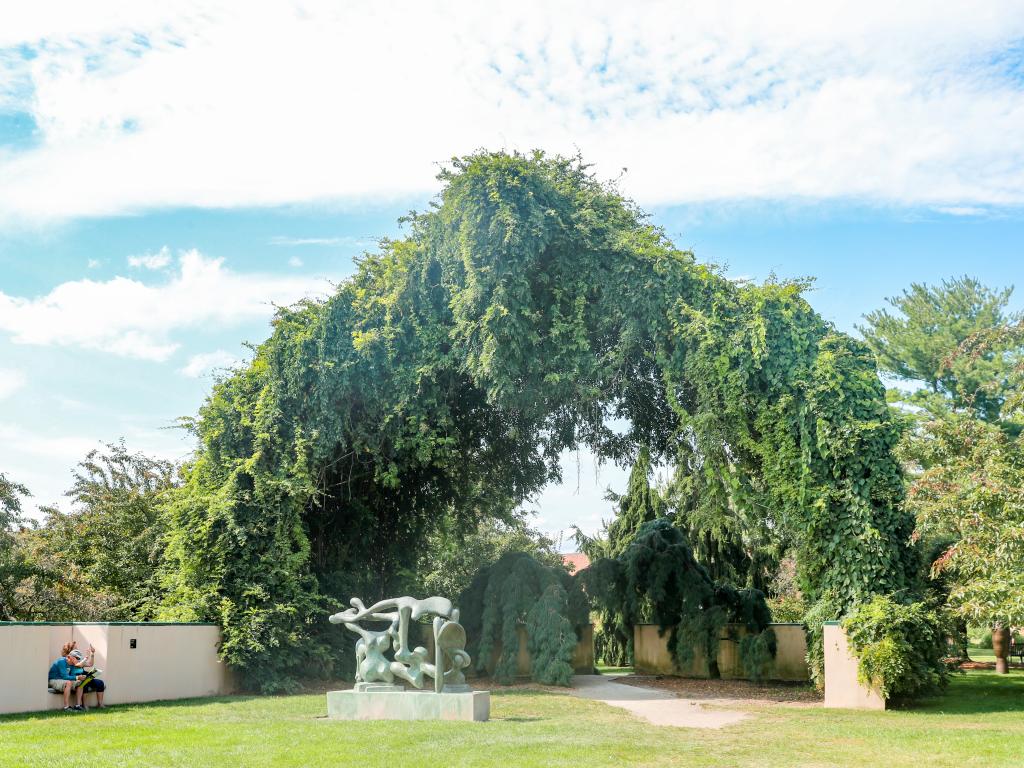 Grounds for Sculpture is a huge forty-two acre park full of unusual art and sculpture to keep you entertained.
From a giant statue of Marilyn Monroe's skirt blowing up by the wind to a man sleeping on a bench, these statues are weirdly entertaining. The grounds are a mix of fields, paths, ponds and woods with the sculptures randomly spread throughout.
Most of the fun here is seeking out the secret paths that are obscured from view or hidden behind secret doors. The more you find, the more interesting statues you'll see.
This might be the best day trip for a family with kids - you can lose yourself in the park for 3 or 4 hours, discovering new nooks and crannies at every turn.
Grab lunch at the Rats restaurant which is decent but may be a little expensive. Alternatively, you'll find cafes dotted around as well where you can grab a bite to eat.
11. Cape May, NJ
2 hours 45 minutes by car from NYC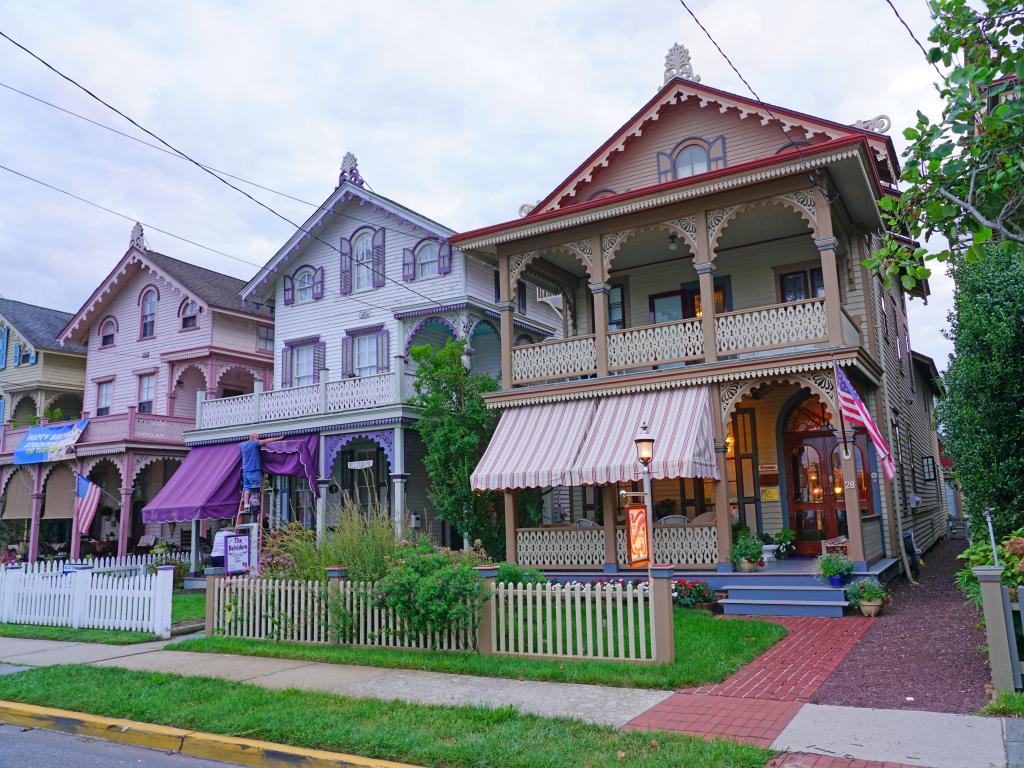 Cape May is at the southernmost point of New Jersey, separating Delaware Bay from the Atlantic. Getting here is relatively easy, but driving is the only real option with buses taking a long time and it'll take you the best part of 3 hours to get here from New York.
Life in Cape May moves nice and slow - you can take a stroll along the beach, sit in one of the oceanfront restaurants for a few hours over lunch and pop into one of the many quirky local stores selling things like fudge, oil paintings and jewelry.
The houses and mansions around Cape May include a lot of impressive brightly-colored Victorian buildings which give the town its unique seaside vibe. You can go inside some of these - the Emlen Physick Estate is one example - to see what an 18-room mansion built in the 1900s looks like.
The entire town has been designated a National Historic Landmark because of the unique look and the buildings throughout. It may be a bit of a trek, but if you set off early, it's a great day trip from New York.
12. Northern Catskills and Hunter, NY
2 hours 45 minutes from NYC by car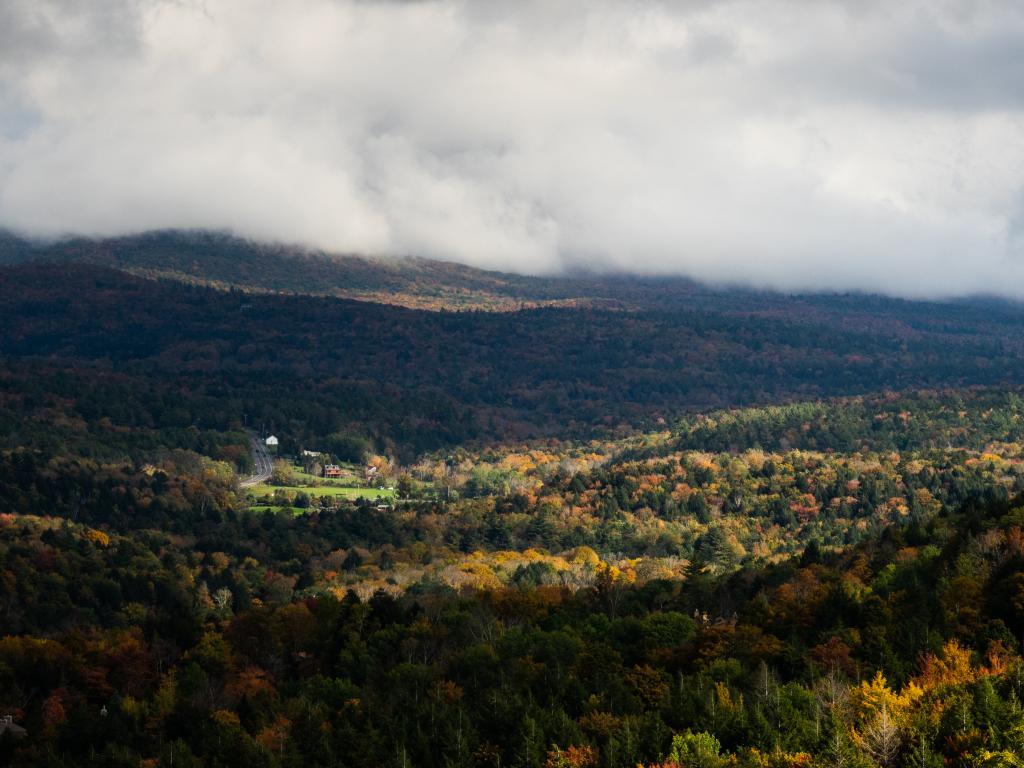 The Northern Catskills are almost 3 hours away so exploring these in a day may feel like a little stretch and if you're not tight for time, you may want to look at booking a hotel for a night o two to make the most of your trip.
Once you do get up here, there is a lot to do and see in a relatively small area. While Hunter is your ultimate destination, the towns of Woodstock, Tannersville, Phoenicia and even the town of Catskill right on the Hudson are all within a short drive of each other.
The Kaaterskill Falls are one of the most impressive sights in the Catskills and these are easily accessible via a short walk in the Kaaterskill Wild Forest, just outside Tannersville.
If you're coming in the winter, Hunter is one of the most popular ski mountains but as it's the closest to New York, it is also one of the busiest. The other good ski areas, Belleayre, Plattekill Mountain and Windham are all 20 to 40 minutes away from Hunter.
13. Kerhonkson & Minnewaska State Park, NY
2 hours from NYC by car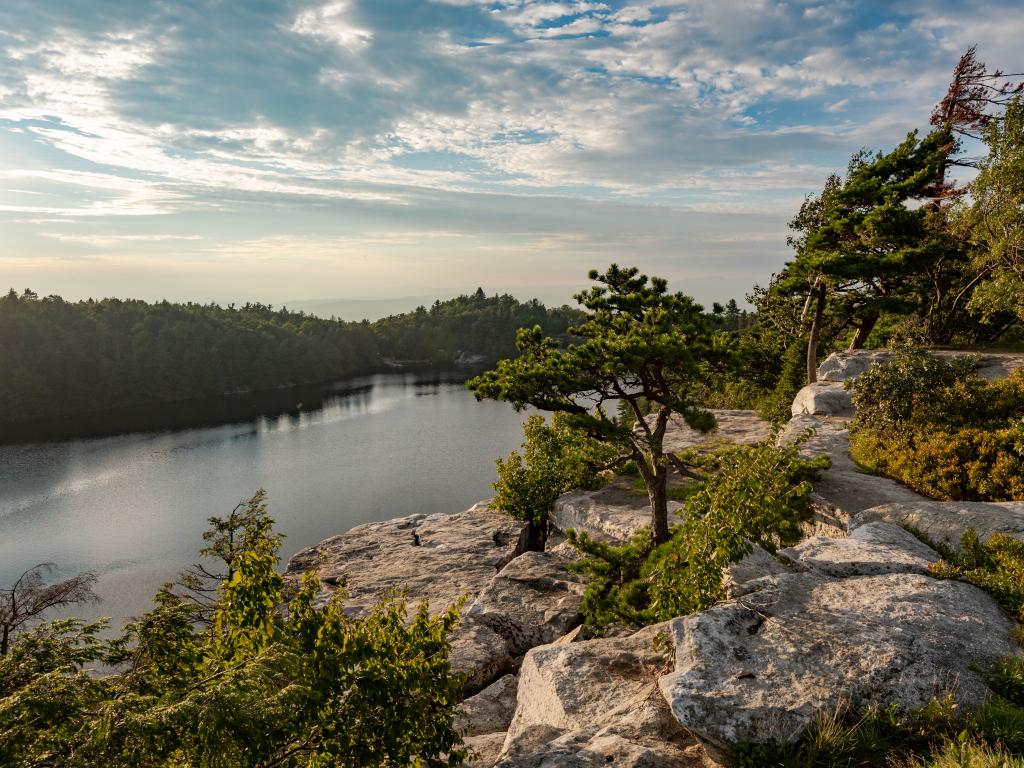 If you want to get away from it all, spend a few hours walking in serene nature with trees gently swaying and the water gurgling in the distance, the Minnewaska State Park in the Shawangunk Mountains is where you should go from New York.
Only around 2 hours in the car gets you to a beautiful park with several lakes and streams flowing and loads of hiking trails that offer more of a relaxing Sunday morning walk than an arduous climb.
There are waterfalls you can trek to and trails that last from 30 minutes to several hours depending on how far you want to go.
Remember to pay for your parking and try to get here early to make the most of the park before the families arrive in the afternoon. If the weather is hot, you can go for a swim in the creek - there's a designated beach for swimming.
Kerhonkson is a small hamlet and there's not much to do in the town itself, but if you want to extend your day trip and stay the night, there are some amazing properties on AirBnB in the area that will make you feel like you've won the lottery.
The roads all around the Shawangunk area are spectacular too so if you have time, check the Scenic Byway roads around the region.
14. Montauk, Long Island
3 hours by car or 3 hours 15 minutes by train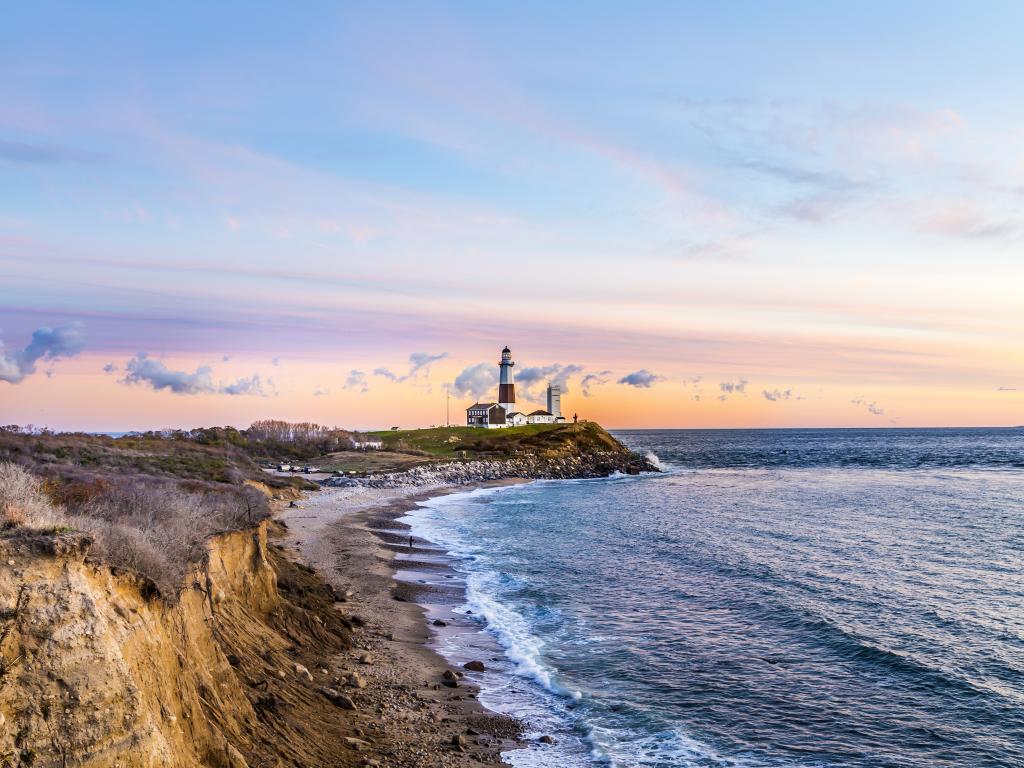 Montauk is a small town right at the end of Long Island and famous for its relaxed feel, seafood and 6 different State Parks you can relax and unwind in.
Depending on where you are in New York, getting here may be easier by train or car. Trains run from Penn Station with a change at Jamaica or you take a 3-hour drive through the Hamptons instead.
A day trip is possible, but you might feel it a bit of a stretch so if you want to relax for longer, book yourself a hotel for a night... or just take the whole week!
Montauk recently featured as the backdrop to Showtime's The Affair TV series and you can see why so many New Yorkers fall in love with the place. It's the perfect antidote to the sirens, taxi horns and the general hustle of the city where time blends into the waves and leaves you alone.
Make sure you go to the Montauk Point Lighthouse - it's a National Historic Site and you can climb the 137 steps to the top to get great views of the surrounding water from one of the oldest lighthouses in the United States.
15. The Glass House in New Canaan, CT
1 hour 20 minutes by train or car from NYC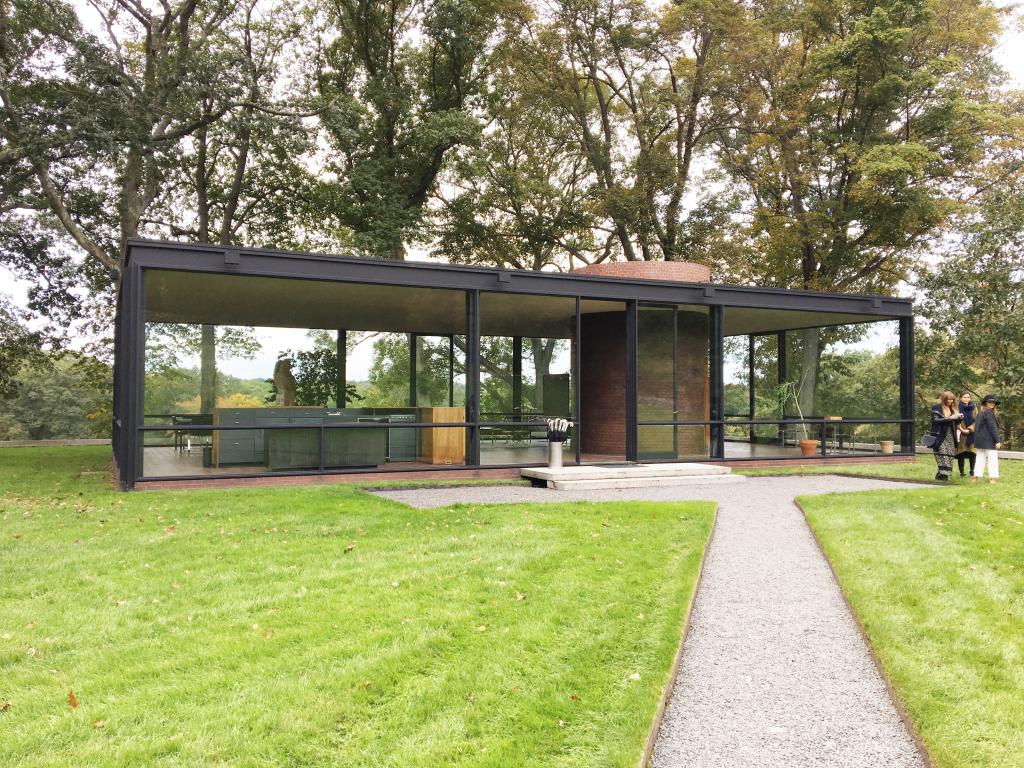 Although the Glass House sounds far away, being in a small town in Connecticut, it is surprisingly easy to get to from New York making it easily reachable on a day trip.
You can choose to drive, but there is a fast train that stops in New Canaan and the Glass House visitor center is across the road from the station. You can save the hassle of getting out and back into New York and do something other than holding the steering wheel.
Built in the late 40s, this unique house was originally the architect's (Philip Johnson's) home. While other modernist buildings before it also used square proportions and open spaces, this was a revolutionary design where the entire house is completely transparent to the outside world.
It also takes minimalism to a whole new level with no clutter and no unnecessary items around.
Tours take 1 to 2 hours depending on whether you want to see the art galleries, sculpture and have a walk outside. Make sure you book ahead - the Glass House is only open in the summer months and the tour slots can book up early.
16. Bear Mountain State Park, NY
1 hour 15 minutes from NYC by car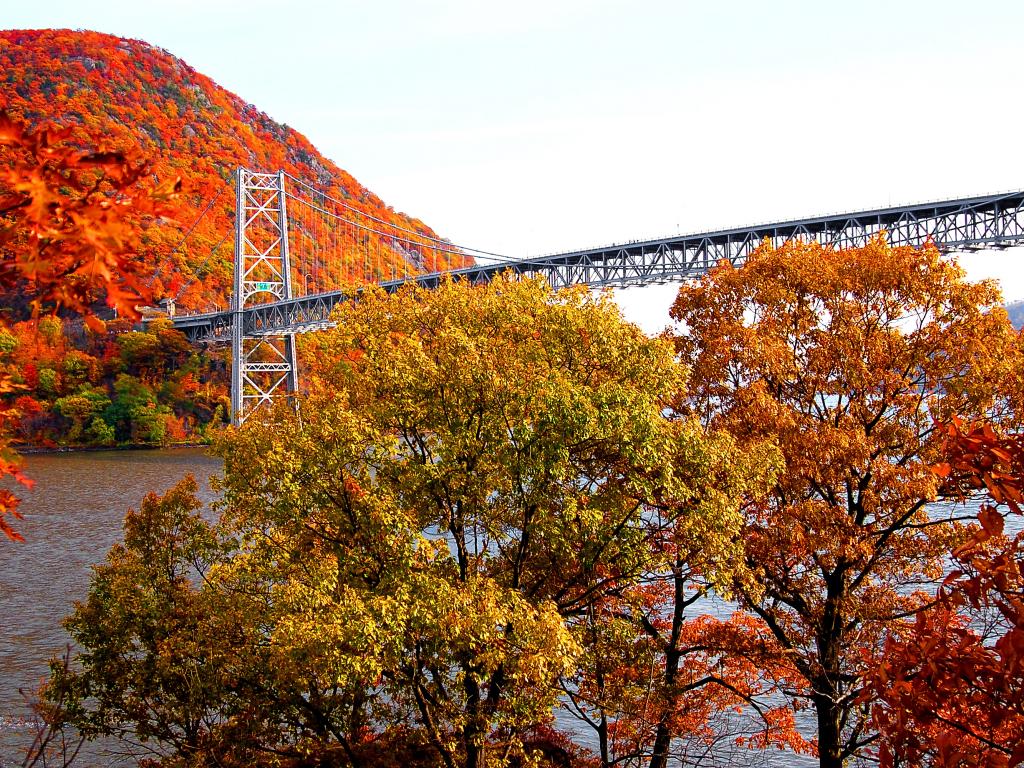 Another place you can get to quickly from NYC and visit on a day trip that is located up the Hudson - I think you can see the pattern for what the best direction is if you want to get out of the city!
Bear Mountain State Park sits right on the Hudson on the west side of the Purple Heart Memorial Bridge.
This is the one park that's great to visit any time of year. While all the usual activities like hiking and mountain biking are great in the summer, the park opens its ice rink and converts trails into cross country skiing runs over the winter months.
There's a lot more than just the park here too. There is a small and free zoo that homes injured wild animals. We highly recommend you make a donation if you visit - it's for a fantastic cause.
On the edge of the park and right along the Hudson are the historic sites of Fort Clinton and Fort Montgomery where you can brush up on your knowledge of American history with the scenic Hudson River backdrop.
17. Atlantic City, NJ
2 hours 10 minutes by car, or 2 hours 30 minutes by bus from NYC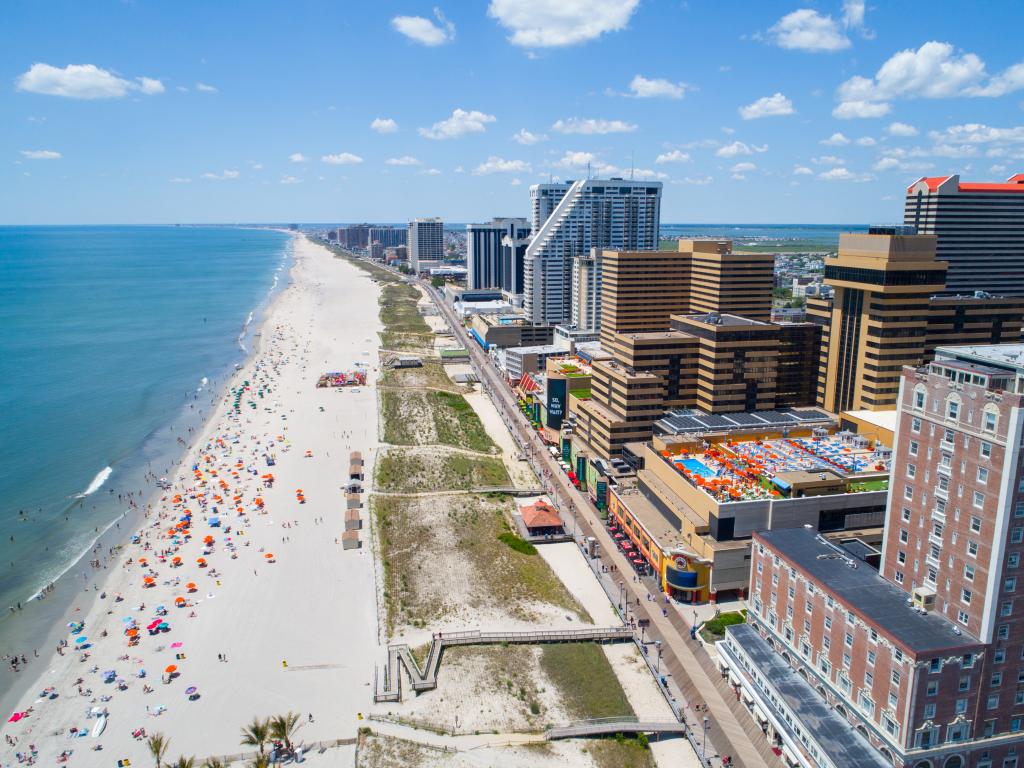 Atlantic City is known for its casinos, huge beaches and the classic Boardwalk and at only just over 2 hours away from New York City, it's a great destination for a day trip or even a weekend.
Getting here is relatively straightforward although the travel can stretch to over 3 hours if you hit bad traffic. There are regular buses that run between the two by a few different companies with Greyhound travelling very frequently. If you're not headed anywhere else, it can be a great option and you can enjoy a drink before heading home too.
The prime reason to go to Atlantic City is if you want to do a bit of gambling or play cards. The last few years have not been kind to Atlantic City and a number of the top casinos have gone out of business and closed their doors but there's still 10 large casinos operating around town.
Take a stroll down the Boardwalk to break up the day and make sure you check out the beaches if you're coming in the summer. Unusually for New Jersey, they are free and can be a great way to spend time on a hot summer day.
18. Sleepy Hollow, NY
40 minutes by train to Tarrytown from Grand Central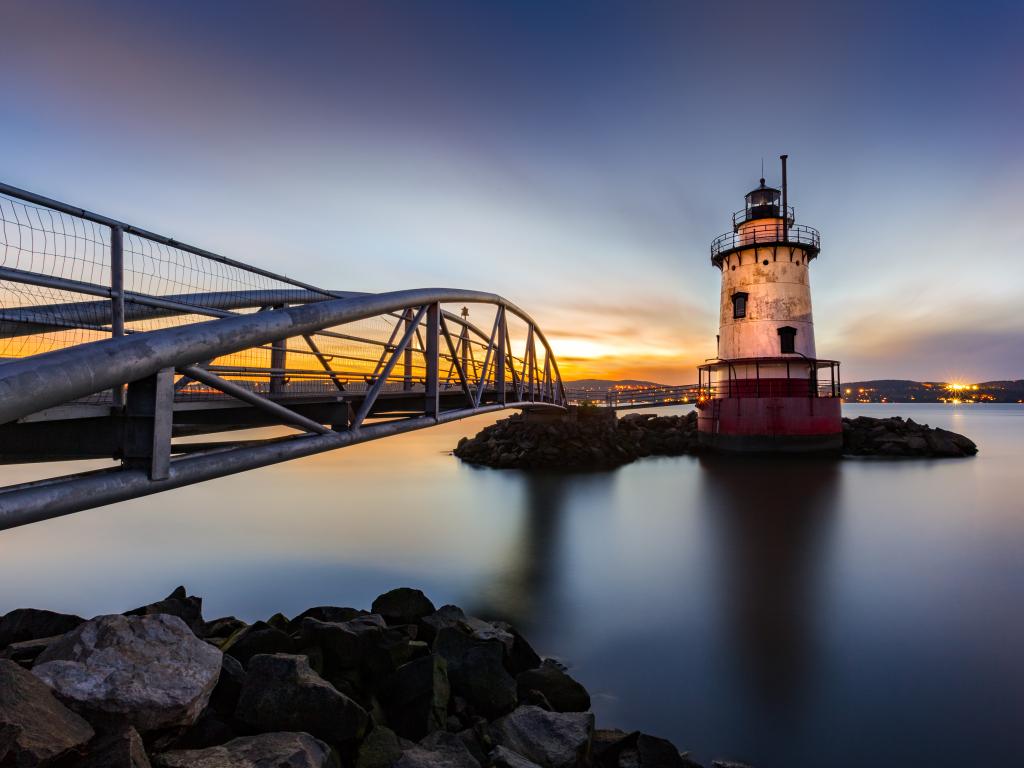 Sleepy Hollow is a small town just north of New York City that was made famous by the haunting story written by Washington Irving in 1820.
Today it's a great place to come spend the day, walk around the area and visit the house where Irving lived.
Don't bother with getting into the car - getting to Sleepy Hollow is far quicker and easier by train. Get on one of the express services and get out at Tarrytown, just south of Sleepy Hollow. You'll save 20 minutes on the train and George Irving's Sunnyside is south of Tarrytown making it easier for you to get to.
Don't miss the Sleepy Hollow Lighthouse. This pretty small building was in use until construction of the Tappan Zee Bridge made it obsolete in 1961. Today it's part of the small Kingsland Point State Park and is a great photo spot, especially at sunset.
19. Smithtown, Long Island
1 hour 20 minutes by car from NYC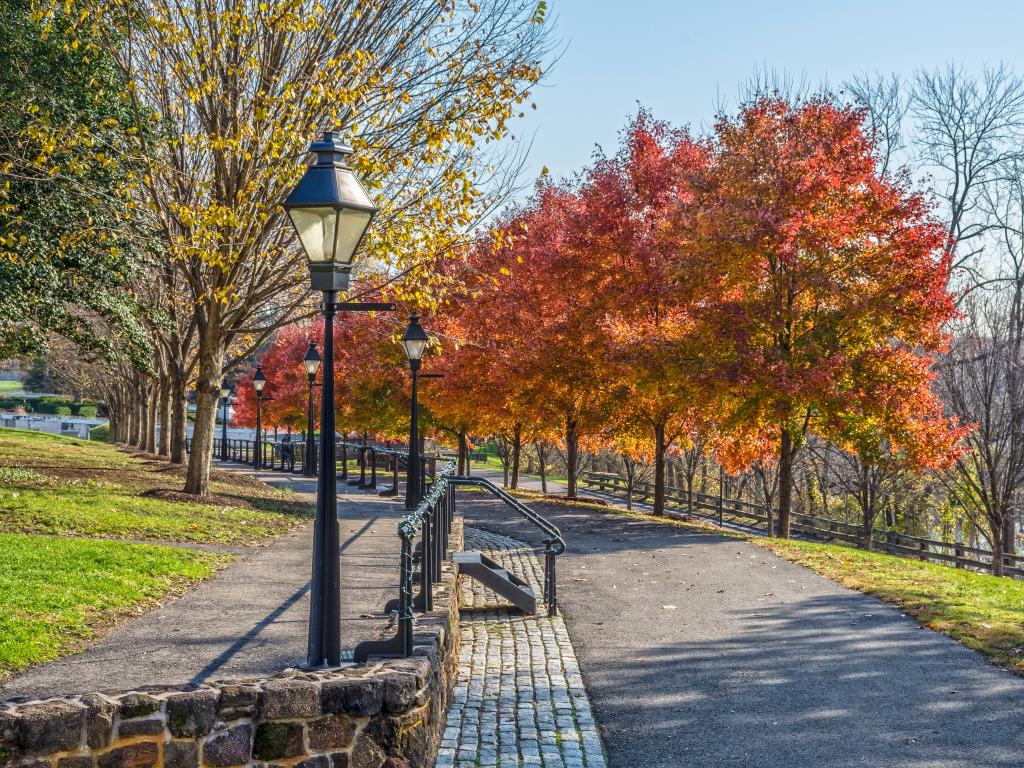 Smithtown is the town you should come to if you want a day all to yourself, strolling through parks, taking things a little slow and unwinding.
Getting to Smithtown is relatively easy - once you've made it through the heavy traffic through Queens, the Long Island Expressway and the Northern State Parkway are an easy drive that should take you under an hour and a half from Manhattan.
Set off from New York before the main rush hour and you can drive to Smithtown in time for breakfast at Maureen's Kitchen. The pancakes are amazing and are definitely worth waking up early for.
There are a few good options for walking - the Blydenburgh Park Historic District and the adjoining parks around the pond have good walking paths as does the Caleb Smith State Park a few hundred yards further north. It's one of only two formal State nature preserves on Long Island and you can find unusual plants and various animals that call the park their home.
There are two wineries nearby as well - Whisper just outside Smithtown and Harmony a little further out. If you've got a designated driver, this can be a great lunchtime stop!
20. Stony Brook, Long Island
1 hour 30 minutes by car from NYC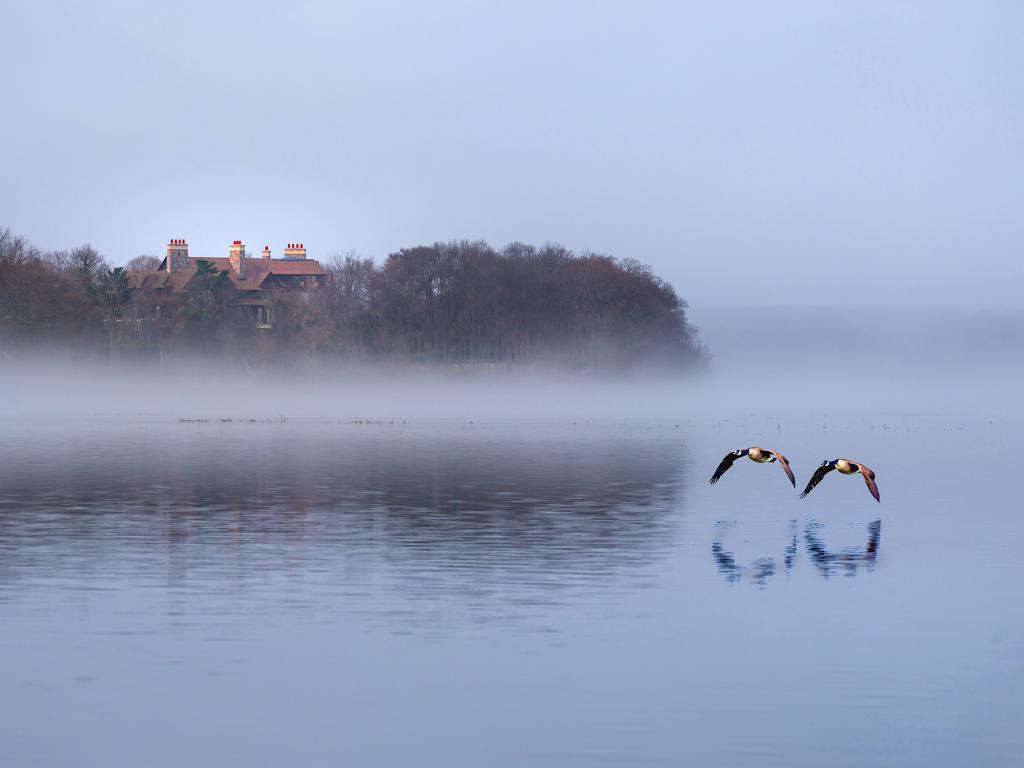 Stony Brook is another great town on Long Island and is only 10 minutes further than Smithtown, just after you pass Harmony Vineyards.
What makes Stony Brook different is the feel of the village that sits around a natural protected harbor. The Village Center is full of small local stores, coffee and tea shops.
This is a great place to come and spend a few hours not really doing anything and watching the boats come in and out of the harbor.
The The Stony Brook Grist Mill is a working mill that you can visit at weekends - entry is $2 for adults and $1 for kids! Right next to the mill is the Avalon Park & Preserve that has woods, a wildflower meadow and walking trails.
If you want to stay longer, there's some good music and places to eat - the large Stony Brook University nearby keeps the town young and means there's always something going on.
21. Old Westbury Gardens, Long Island
50 minutes from NYC by car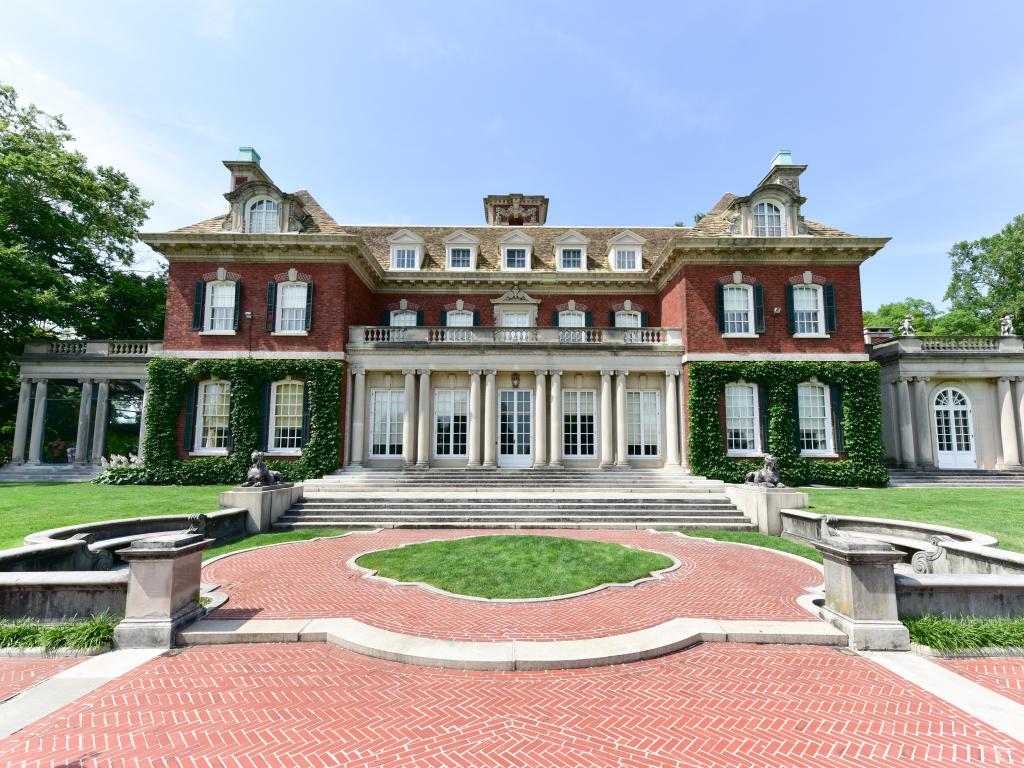 There are a few large mansions on Long Island and Old Westbury is a great one to visit at under an hour's drive from most parts of New York.
Spring is the best season to visit Old Westbury - the gardens are in full bloom with bright flowers everywhere and the weather is at its best meaning you get to experience the place in its best light.
The gardens are the main attraction here and there are 10 different gardens to visit. You can easily spend several hours seeing the manicured lawns, flower beds, fountains and walk around East Lake. At only $12 to get in, it's great value and there are the usual discounts for children and seniors.
You can tour the mansion as well although tours can be restricted and hard to book due to ongoing restoration work - make sure you check ahead of your trip!
Inside, you'll find opulent decor, painted ceilings a-la Vatican's Sistine Chapel and other over the top demonstrations of wealth and luxury. It's an interesting visit so add it to your itinerary.
22. Baltimore, MD
2 hours 20 minutes on the train from NYC or 3 hours 20 minutes by car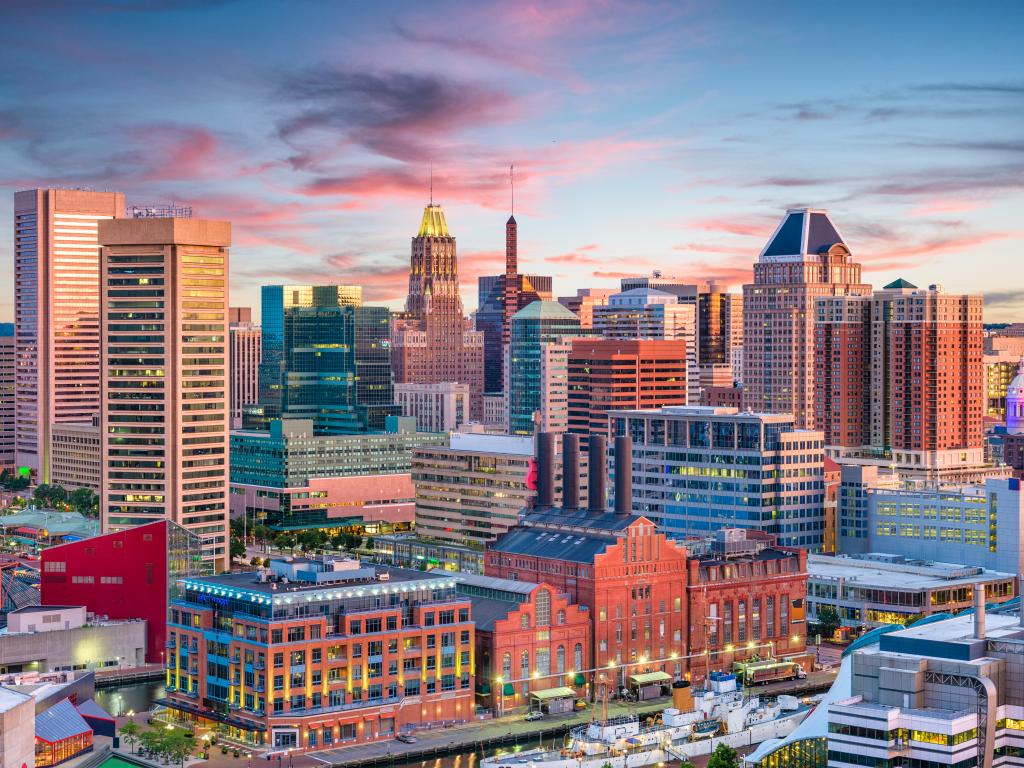 When choosing to go on a city break from New York, most will opt for Washington D.C. or Philadephia. The two cities ooze history and have so much to see, you can spend a week in each and not run out of sights.
You can get to Baltimore on a fast train which is much faster and easier than driving. Once you get here, there are two things you need to explore: food and neighborhoods.
Baltimore is a foodie city - there are great local crab and fish dishes if you like your seafood, craft breweries around town and a few local wines you can try too.
Most visitors head for the Inner Harbor which offers spectacular views of the city and is great to walk around, but don't forget to visit some of the other Baltimore neighborhoods too. Canton is home to small local shops and bars and Mount Vernon is the place to come for the museums and grand architecture.
23. Cornwall, NY and Storm King Mountain
1 hour 20 minutes by car from NYC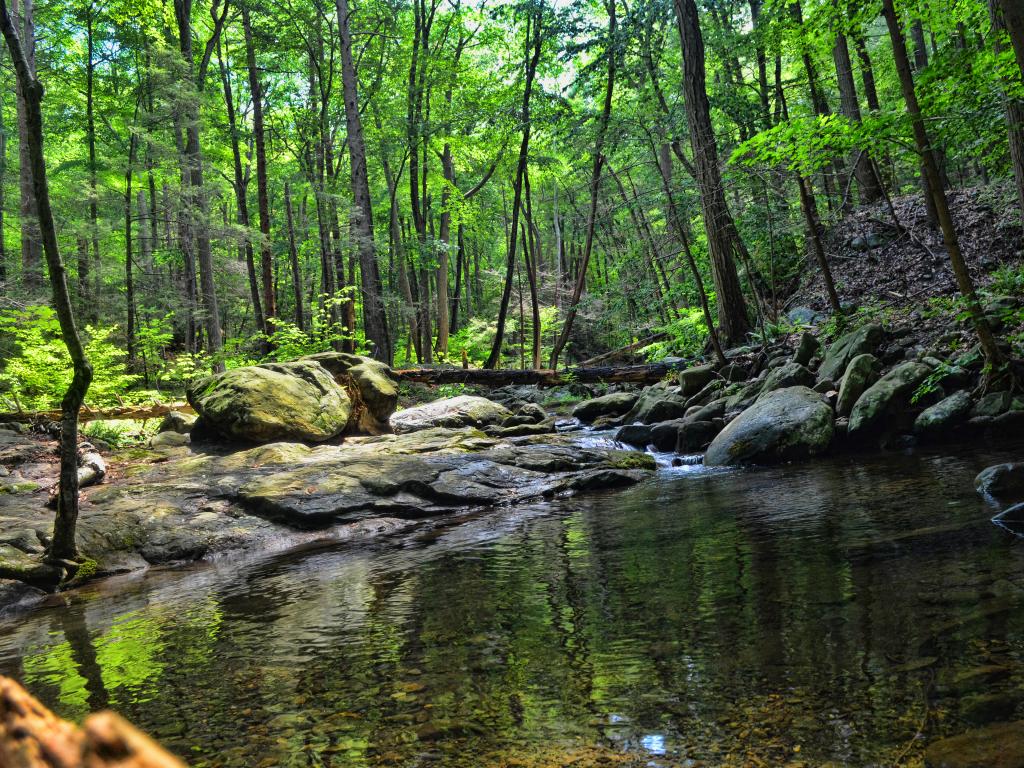 The town of Cornwall dates back to the 17th century but there isn't much left from that far back for you to see, although there are a few buildings and hotels that are over 200 years old.
The main reason to come to Cornwall is the nature that surrounds it. The rolling hills have been preserved despite being so close to New York and right along the Hudson River.
The two main places to go are the Storm King State Park and the Black Rock Forest that blends into it.
The Appalachian Trail cuts through the park and there are hiking trails ranging from calm walks to steep climbs for every occasion. If you want a challenge, try hiking up Butter Hill.
The hike leads up via Storm King Mountain and is definitely on the tough side, but you will be well rewarded with amazing views from the top all over the Hudson Highlands.
24. The Palisades, NJ
30 minutes by car from NYC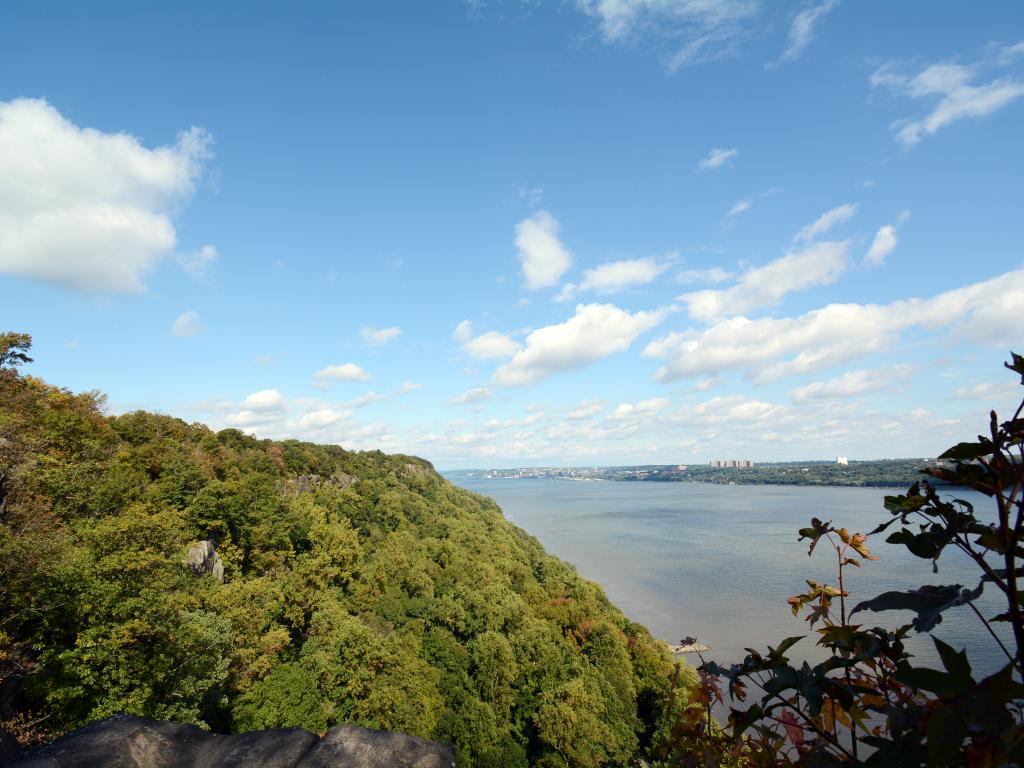 The Palisades, just the other side of the Hudson, in New Jersey, are the only place on our list that you could get to without a car or public transport if you are brave enough to cycle through the traffic.
The Palisades Interstate Park stretches right from the George Washington Bridge to the town of Palisades, just after the border with New York State along the river. The cliffs, which you really do want to visit, are about two thirds of the way up.
There are plenty of places to park, a number of great hiking routes and spectacular views of Manhattan, the Hudson and the George Washington Bridge.
The tree covered cliffs are perfect for a picnic, a few hours of strolling up and down between the overlooks or even a spot of birdwatching.
The calm and peace of the Palisades could not be a starker contrast to the concrete jungle of Yonkers on the opposite side of the Hudson, but the width of the river means you feel a million miles away from the hustle and bustle of the city.
25. Warwick Valley Wine and Distillery, NY
1 hour 40 minutes by car from NYC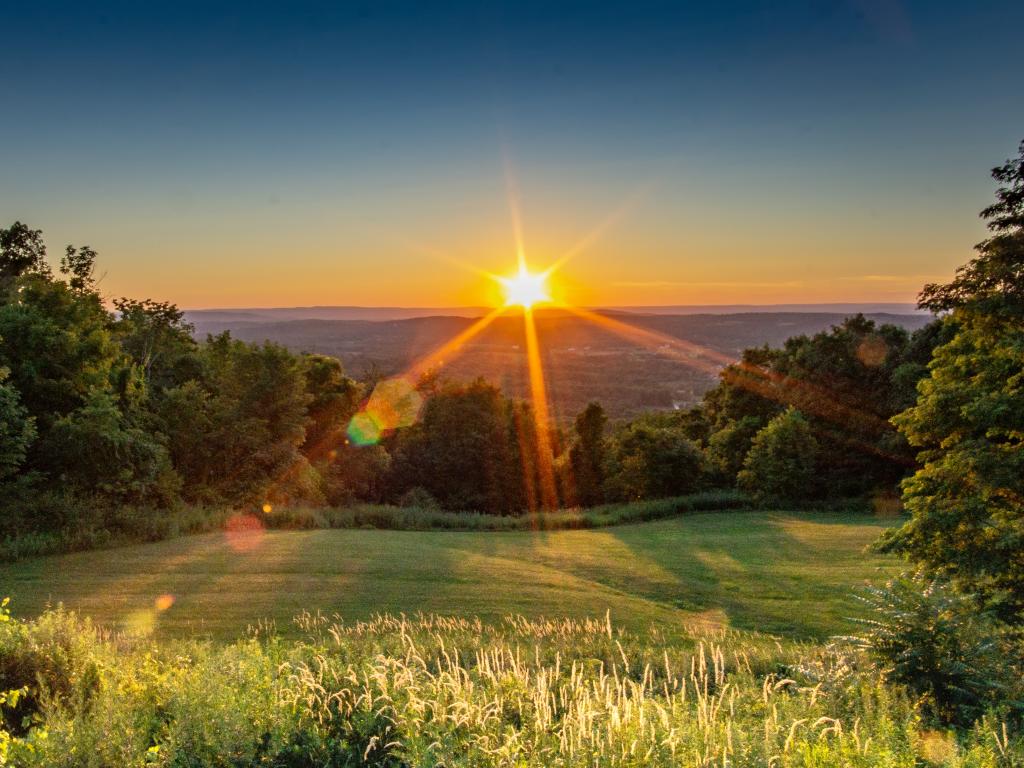 Most people don't know much at all about wine grown in New York state. Some people know that there's wineries on Long Island and some wine aficionados might know of a vineyard or two up around Finger Lakes in upstate New York.
But a winery on the border with New Jersey just outside Port Jervis?
The Warwick Valley winery has built up a big reputation and is incredibly popular at weekends. If you can help it, come here during the week or get here earlier on Saturday.
The local wines are interesting and the food is great so treat yourself to a great local lunch.
If some of you are not into wine, the cider tasting here might be even better than the wine so go for that instead. There's not many places near the winery to stay and you won't find Uber driving around, so plan ahead for where you're going after and who's driving!
26. Washington D.C.
4 hours from NYC by car or 3 hour on the train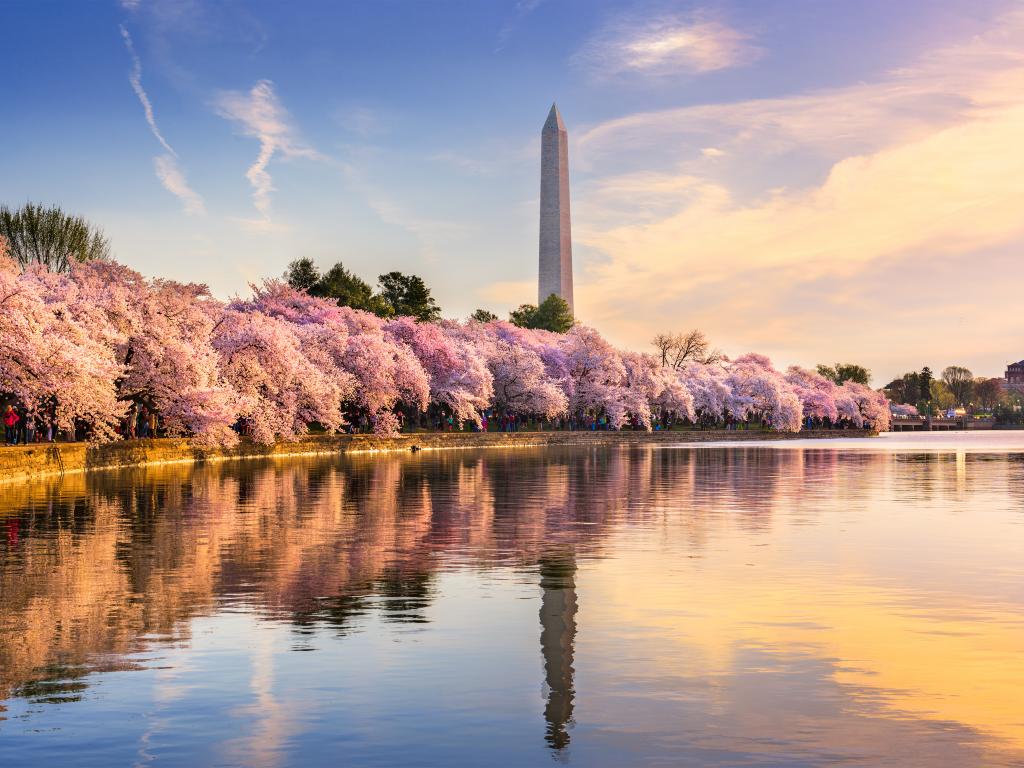 Washington D.C. is an amazing place to visit at any time of the year and for however much time you've got on your hands. It would definitely sit much higher up our list if it wasn't for the fact that coming here on a day trip from New York is a bit of a stretch.
It certainly can be done and there are tours that pick you up bright and early from the Big Apple before embarking on a cultural whirlwind and bring you back to Manhattan late at night, but we wouldn't recommend this option.
The train is the best way to get from New York to the nation's capital. The journey takes just under 3 hours on Amtrak and takes you from Penn Station right into D.C.'s Union Station. A 1 hour 15 minute flight sounds good until you add in the time to get to and from the airport and the usual milling around in the departure lounge.
A 6 a.m. train will get you there before 9 giving you plenty of time to roam around.
There are few cities in the world that can offer close to the number of amazing monuments, museums and culture you can explore in Washington D.C.
You won't be able to cover all in a day, but the Lincoln Memorial, a stroll along the Tidal Basin and the National Archives Museum (get there early to skip the queues!) and the Washington Monument have got to be on your list.
27. Wineries on Long Island
2 hours by car from NYC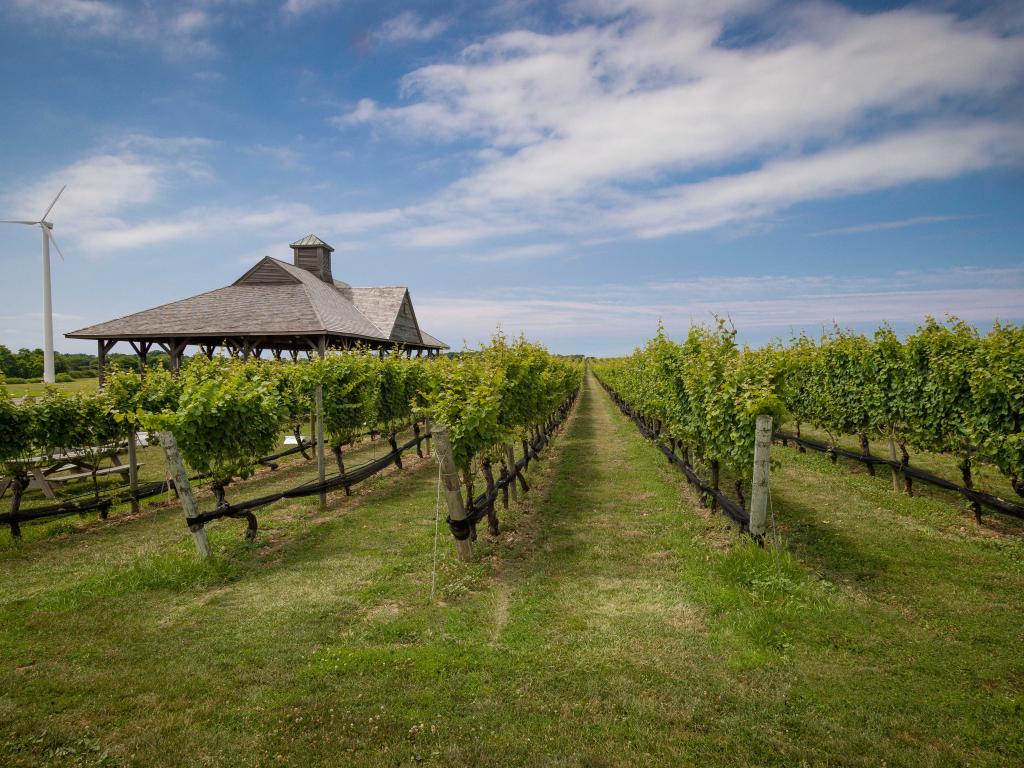 If you're not from New York, you may well not know about the Long Island wineries and how fast these popular vineyards are growing. People typically associate American wines with the Californian valleys, Oregon, Washington State and even Virginia, but New York State is the fourth largest in wine production and there are some real gems on Long Island.
The majority of the vineyards on Long Island are in the North Fork area - the tip of Long Island stretching north of the Hamptons.
There are around 55 different vineyards in the area and many have organised tours and wine tastings which may mean your day trip out of New York might become a long weekend if you want to do the wines justice.
Some well known producers have wineries here including Bedell Cellars and the Wölffer Estate but there's a few quirky independent producers who make really great reds so it's worth giving them a try!