Road Trip from New York to Chicago
Flying between New York and Chicago might seem like a sensible option to get between the Big Apple and the Windy City, but this stretch of the US is packed with things to do. From bustling cities and quaint small towns to the quiet stillness of nature reserves and stunning open landscapes, a fantastic road trip awaits if you chose to drive between these two monumental metropolises.
The 850-mile road trip from New York to Chicago takes 14 hours to drive. Along the way you'll get to see Lancaster, Pittsburgh, Cleveland and South Bend, and maybe visit the Rock & Roll Hall of Fame, Cuyahoga Valley National Park or the Great Lakes.
If the sound of this road trip piques your interest, make sure you keep reading for more details about the best time to go, where you should stay, and what route you should take.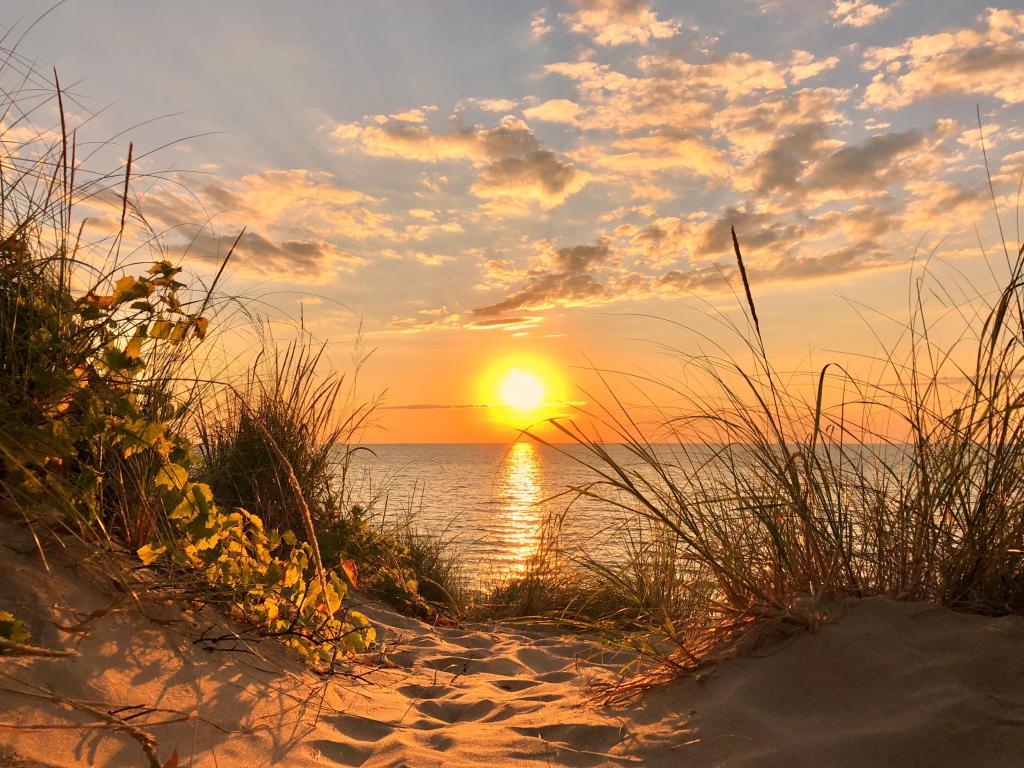 How far is Chicago from New York and how long will the road trip take?
Comparison of road trip routes between New York and Chicago
Route
Distance
Driving Time
The Direct Route
850 miles
14 hours
The Detroit Detour


Total route length

950 miles
15 hours 30 minutes
The road trip from New York to Chicago will take you at least two days to drive, covering 850 miles. While you may be tempted to rush to your destination, there are some amazing places to stop along the way. We suggest making the adventure into a weeklong road trip.
The route will take you across the forested state of Pennsylvania, and through the bustling cities of Pittsburgh and Cleveland before you arrive in your final destination of Chicago.
The driving takes place entirely on interstates, meaning it is a quick, as well as scenic route. It also makes the navigation a breeze. If you do decide to travel in winter it is also unlikely you will have to contend with road closures, as you will be staying on major roads.
There are a few cities on the way where traffic could be an issue, notably Pittsburgh and Cleveland. The best advice we can give is to try avoiding these places at rush hour.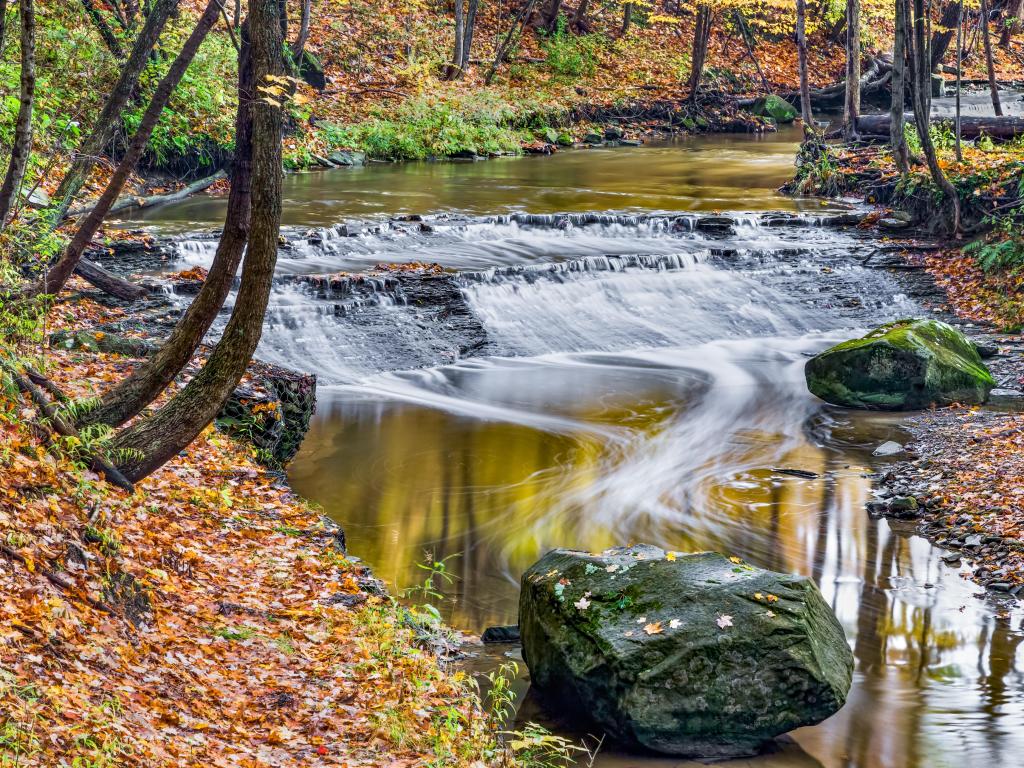 Best road trip route from New York to Chicago
With lots separating these two amazing cities, planning your road trip route from New York to Chicago can be challenging. Luckily, we are here to help.
We have devised a route that will allow you to explore lots of interesting things on your trip, including the cities of Pittsburgh and Cleveland.
You also have the option to take a short detour via Detroit, allowing you to add another major city to your route.
How to drive from New York to Chicago
The map above shows our suggestions for the best road trip routes between New York and Chicago. Keep reading for detailed descriptions of both routes, where to stay on either, and the best things to do on the way.
The Direct Route
Leave New York City via the Holland Tunnel, then stay on Interstate 78 which will take you out of Newark, heading towards Allentown. Shortly after Fredericksburg you will need to leave I-78 and merge with Interstate 81 South.
Interstate 81 will take you through Harrisburg and out to Carlisle, where you will join Interstate 76. You will now be entering rolling forested land and will continue through this scenery on I-76.
Set your sights on Pittsburgh, which is your next major city on your route. I-76 will lead around the outskirts, or if you want to detour into the city use Interstate 376 and then Interstate 279.
Whether you head into Pittsburgh or detour around it, you'll continue your journey following I-76 towards Cleveland.
Just after Youngstown, leave I-76 for Interstate 80 taking you in the direction of Cleveland, passing Cuyahoga Valley National Park along the way.
To detour into Cleveland, join Interstate 77 to reach the downtown area. Or if you'd prefer to continue straight on towards Chicago, simply stick to I-80 to bypass the city.
It would be a shame to pass through the area without taking a little time exploring the shores of Lake Erie, so we'd recommend a short diversion from the Interstate before you carry on west.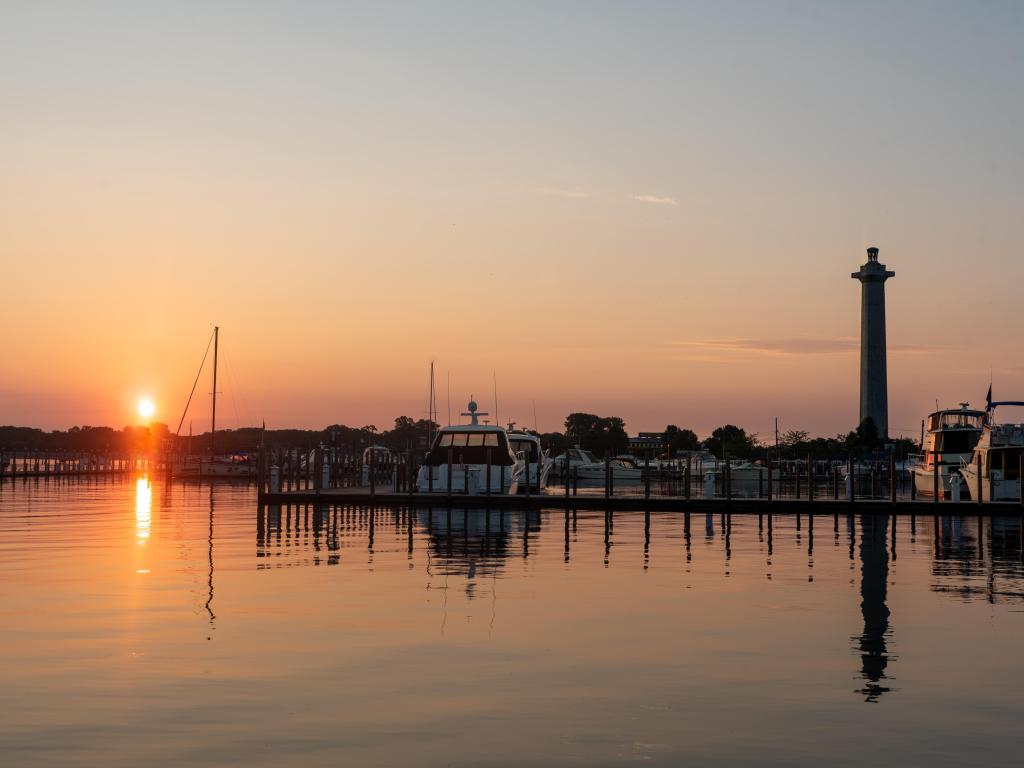 First, you'll head to Huron, where you can visit the historic lighthouse and Sheldon Marsh States Nature Preserve.
If you're coming from Cleveland, simply pick up OH-2/I-90 out of the city. If you haven't visited Cleveland, leave the I-80 at Exit 145, following OH-57 onto OH-2.
Next, take Exit 147 from OH-2 and turn right at the stop sign at the end of the ramp. When you reach Route 6, turn left towards Huron.
When you're ready to move on, continue along Route 6 towards the waterside town of Sandusky, home to Cedar Point Amusement Park.
From here, follow OH-4 which will lead you back to I-80. Interstate 80 will eventually become Interstate 90, which will take you past Toledo and along the border with Michigan.
You still have one more state to cross. As I-90 takes you west across Indiana, Elkhart and South Bend are both interesting places to stop. Visit the Hall of Heroes Superhero Museum in Elkhart, and tour the campus of Notre Dame University in South Bend before continuing towards Chicago.
Before long Lake Michigan will be on your right-hand side, and Chicago will be looming in the distance. Indiana Dunes National Park is just off the route, a great place to clear your head before you head into the city.
From here, Interstate 90 will take you directly into the heart of Chicago, and your exploration of the city can begin.
The Detroit Detour
If you have a little extra time, you might like to include Detroit on your route between Cleveland and Chicago. It's a relatively short detour that only adds 1 hour and 30 minutes of driving to the trip and lets you see more of the shores of Lake Erie and Lake Michigan.
From Sandusky, follow OH-2, passing Magee Marsh Wildlife Area and Ottawa National Wildlife Refuge before joining I-280 North and then merging onto Interstate 75.
I-75 takes you right into Detroit, the home of Motown, where you can enjoy a stroll through the Cultural Center Historic District and visit some of the city's world-class museums, before checking out the city's live music scene for an evening.
When you're ready to move on, leave Detroit via Interstate 96 W. Next, join M-14 to travel past Ann Arbor where you'll pick up Interstate 94, following it all the way across Michigan.
The I-94 takes you almost as far as Chicago, but before you arrive in the city you might like to divert to Silver Beach, in the town of St. Joseph on the shores of Lake Michigan.
After passing near Indiana Dunes National Park you'll join up with the I-90, following it into the heart of Chicago to complete your trip.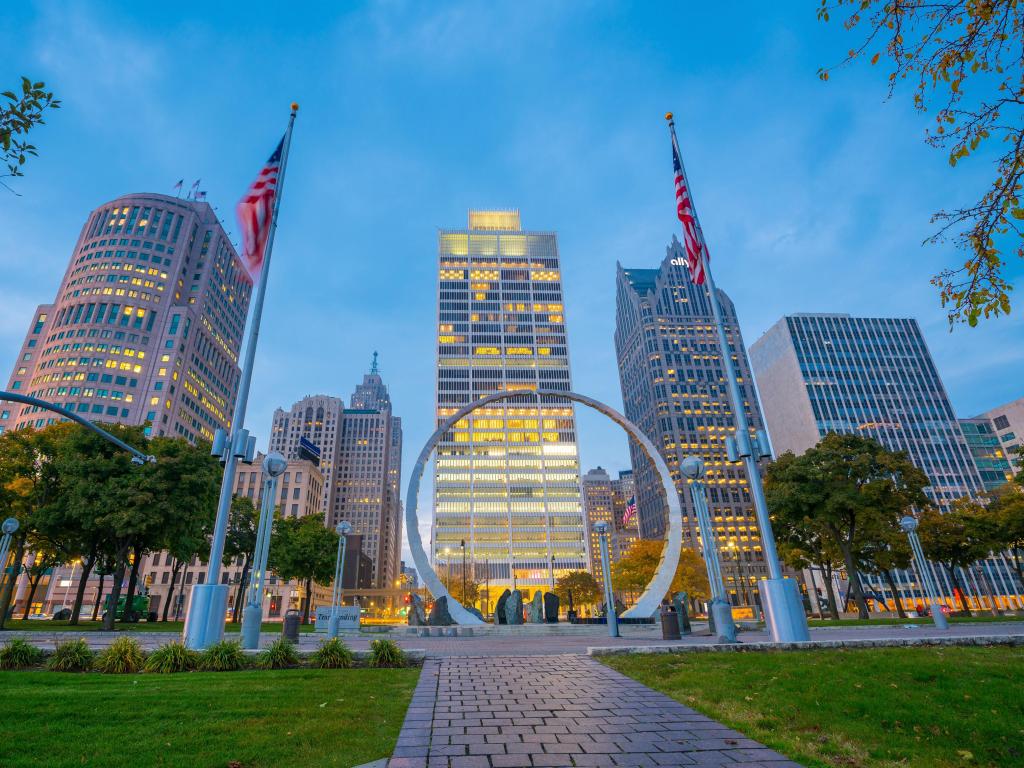 Best places to stop between New York and Chicago
To help you figure out how to split up your road trip from New York into Chicago, we have recommended some great places to stay. Both would be a great option as a halfway point in your journey.
Alternatively, you could stay at both to enjoy everything on offer in these great cities.
Stay in the City of Bridges, Pittsburgh
Situated where three rivers meet, Pittsburgh is a fantastic, waterfront city that's well worth spending some time in when you take this trip.
To enjoy the urban riverside landscape at its best, you should definitely think about hiring a bike - Pennsylvania is a great city for cycling. Then head to Market Square to check out its many seasonal events or to sit out and watch the world go by.
You can get a different perspective on Pittsburgh by taking the Duquesne Incline funicular up Mount Washington, for some fabulous views of the city. The Phipps Conservatory and Botanical Garden also offers a serene break from the hustle and bustle of the city.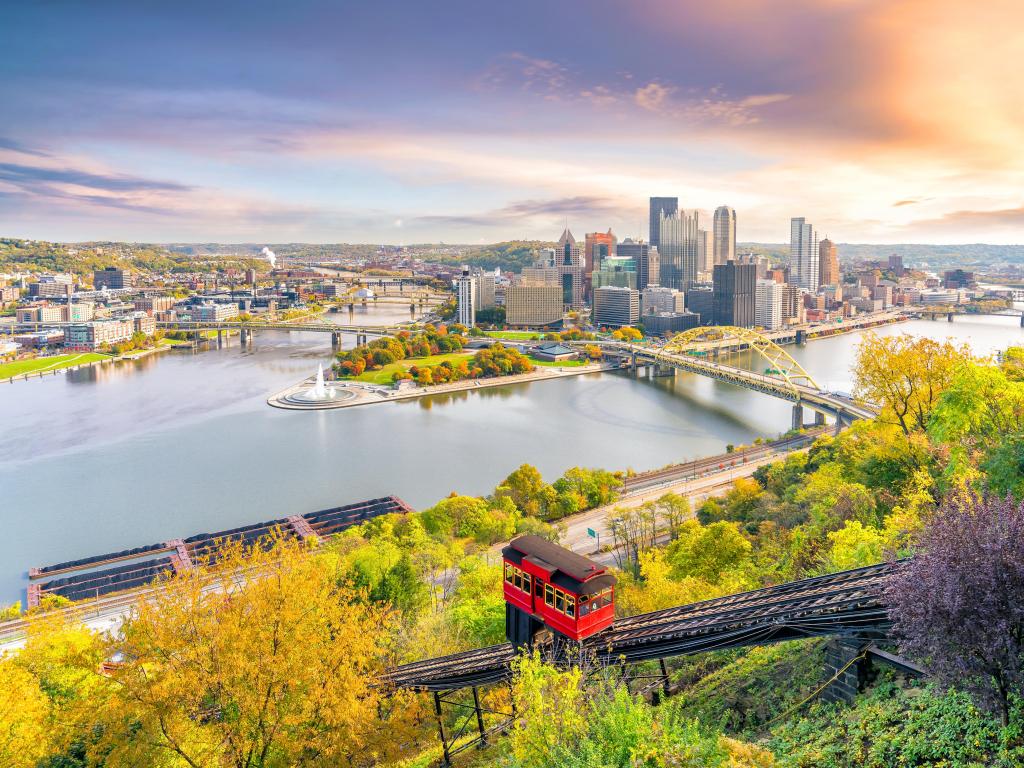 If you're planning on exploring the city, the Wyndham Grand in central Pittsburgh makes for a fantastic place to stay. Its prime location opposite the Pittsburgh Steelers stadium, combined with comprehensive facilities, makes it a great choice for a stay.
You could just kick back and relax beside the indoor pool or in the fitness center. However, if you want to get out and explore Pittsburgh, the Andy Warhol Museum and numerous other attractions, along with restaurants and bars, are only minutes away from the hotel.
To round it all out, the hotel also offers free parking, which makes it a hassle-free place to stay on your road trip.
Explore the Forest City of Cleveland
Cleveland is traditionally known as a center of industry but look closer and you'll discover a hidden gem on the shore of Lake Erie. The Forest City has been quietly reinventing itself, so you're best off visiting now before the tourists start to discover this up-and-coming destination.
You'll find many of Cleveland's notable museums a little way out of the city center, but they're definitely worth the short drive. The Museums of Art and Natural History are near Cleveland Botanical Garden, making for a varied day of visits.
Also nearby is Cleveland Lakefront Nature Preserve, where you can hike, bike or kayak at this secret urban escape. A great way to get there if you've been visiting the museums is to follow the Harrison Dillard Trail through Rockefeller Park, taking in Doan Brook and Cleveland's Cultural Gardens along the way.
To make your time in the city really memorable, we'd recommend a stay at the Hyatt Regency Cleveland at The Arcade, part of a spectacular historic building that offers both style and location.
It's just a few blocks from the shore of Lake Erie, so once you've parked up in the on-site parking you can make the short walk to check out the Rock & Roll Hall of Fame or the Great Lakes Science Center.
For something a little different, there's also the chance to take a tour of USS COD, a retired submarine and National Historic Landmark that's now docked in the city.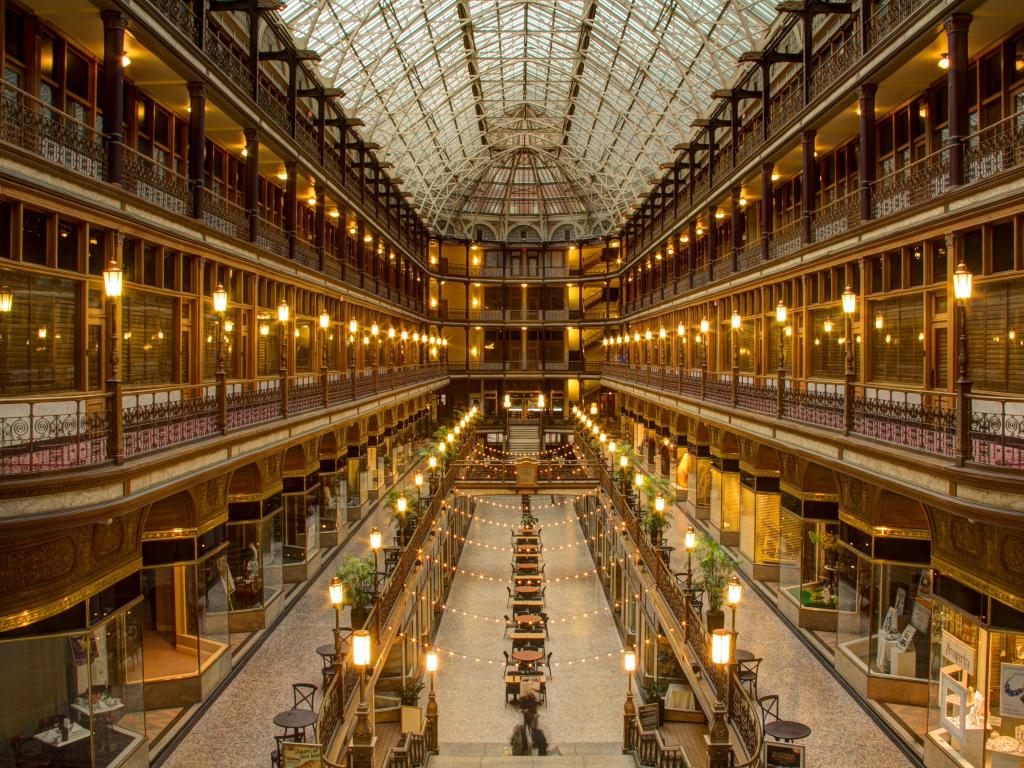 Where to stay when you reach Chicago, the Windy City
When you reach the end of your road trip you'll be ready to take in Chicago in style, and where better than Sable at Navy Pier. Situated right beside Lake Michigan, it offers absolutely stunning views of the lake from every room.
The hotel can help organise bike or walking tours of this fantastic city, and if you just want to take things easy after the long drive you can enjoy the on-site restaurant, bar and fitness center.
When you're ready to head out and explore, there's so much to see and do in Chicago that you'll probably want to take at least a couple of days to experience the city.
Make your way up the Willis Tower, check out the buzz of the stores and restaurants along the Magnificent Mile, or admire the architecture along the Chicago River.
Of course, you can't visit Chicago without spending some time by the water. Follow the Lakefront Trail, take a boat ride across the lake, or even head out fishing.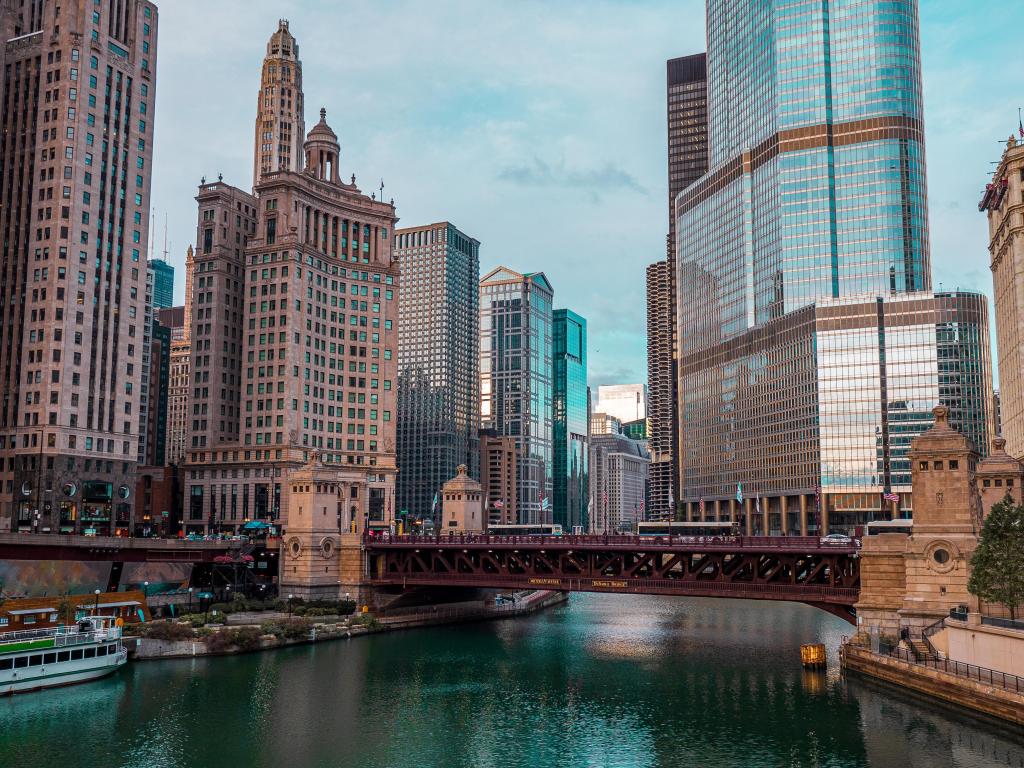 Things to see on a road trip from New York to Chicago
Planning what you want to see on your road trip from New York to Chicago might be giving you a bit of a headache. To make it easy for you, we have listed some of the best things to see along the way, keep reading for more information.
The Direct Route:
Lancaster - A charming city with an interesting history as one of the oldest towns in the US. It's known for its great markets and Amish heritage.
Hershey's Chocolate World - Located just outside Harrisburg, this attraction will satisfy anyone with a sweet tooth.
National Civil War Museum - For anyone with an interest in history, you have to visit the Civil War Museum in Harrisburg, giving you a great insight into this famous conflict.
State Museum of Pennsylvania - If you're interested in history, plan a visit to the State Museum in Harrisburg, where you can learn more about Pennsylvania's history.
City Island - If you like sports and recreation head to city island, which sits in the middle of the Susquehanna River.
Phipps Conservatory and Botanical Garden - Located in downtown Pittsburgh this is a must-see for garden lovers, home to a wide variety of vibrant flowers and plants.
Mount Washington - Mt. Washington offers panoramic views of the cityscape, if the weather is on your side plan a trip up.
Carnegie Museum of Natural History - For those interested in natural history, this museum is a must-see.
Akron - Akron could be a good alternative to venturing into Cleveland. With plenty on offer like the Akron Art Museum, you are sure to find something to entertain you.
Cuyahoga Valley National Park - Explore the trails and paths of this stunning national park just outside Cleveland.
Rock & Roll Hall of Fame - If you decide to explore Cleveland, make sure you visit the Rock & Roll Hall of Fame.
West Side Market - If shopping and food is what you like head to the West Side Market in downtown Cleveland.
Sheldon Marsh Nature Reserve -Take in an unspoilt section of the lakefront, where you can see migratory birds in their natural habitat.
Cedar Point Amusement Park -An iconic, waterfront amusement park known for its thrilling rides with a stunning view.
Hall of Heroes Superhero Museum - The world's most comprehensive collection on the subject, this is a fascinating and unique stop when you pass by Elkhart, Indiana.
South Bend - Take a tour of Notre Dame University or head to the Basilica of the Sacred Heart for a moment of peace.
Indiana State Dunes - Provided you aren't travelling in winter, plan to visit the Indiana State Dunes and nearby National Park.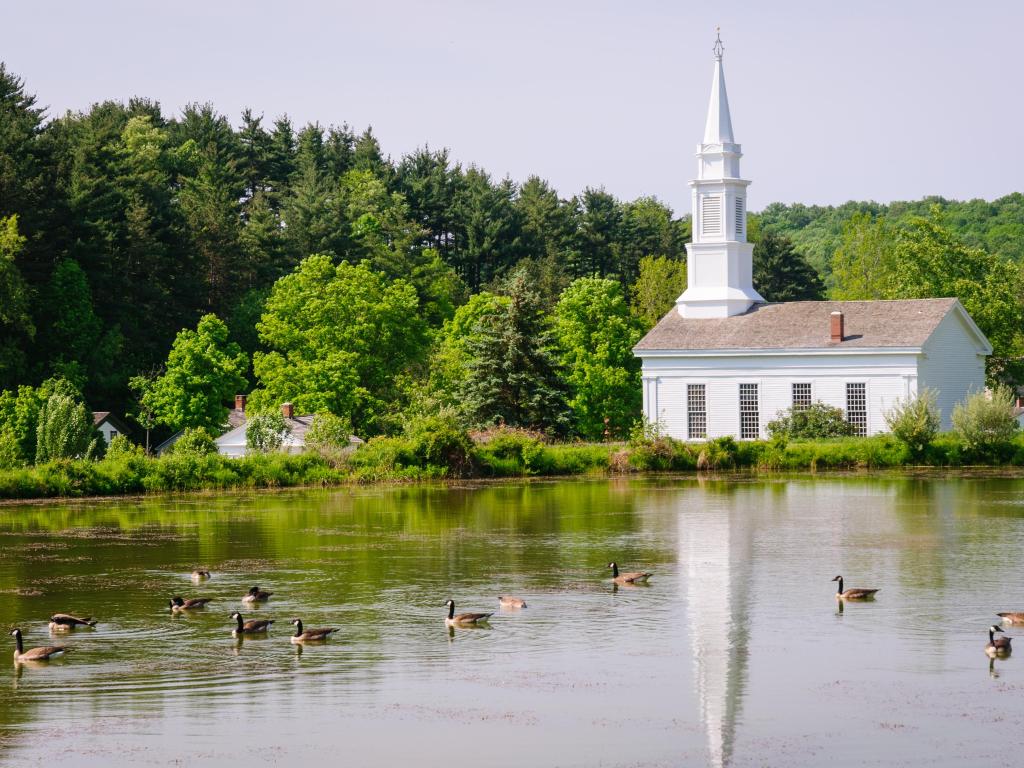 The Detroit Detour:
The Henry Ford Museum - Dedicated to the story of American innovation, this is one of the most popular attractions in Detroit.
Hitsville, USA - This small but perfectly formed museum of Motown music was once a recording studio that welcomed some of the legends of the 1950s and 60s through its doors.
Belle Isle - Take a trip out to this island just out from Detroit, also a state park, to swim in the lake or walk the nature trail.
Nichols Arboretum, Ann Arbor - Enjoy some peace and quiet at this beautiful and scenic outdoor space.
University of Michigan Museum of Art - One of the nation's finest art collections is located in Ann Arbor, a city known for its thriving art scene.
Silver Beach, St. Joseph - Located on the shore of Lake Michigan, this popular beach is known for its white sand and views out over the sparkling blue water.
Best time to go on a road trip from New York to Chicago
Chicago can get very cold in winter, with temperatures dipping as low as 17 degrees Fahrenheit, so many people would prefer not to take this trip in winter. However, if you don't mind the cold, and if you're prepared for driving through wintery conditions, then there's still plenty to do indoors away from the bad weather.
In contrast, summer will be the busiest time of year to visit, making hotels more expensive and potentially bringing large crowds to some of the lakeside attractions near Cleveland and Chicago.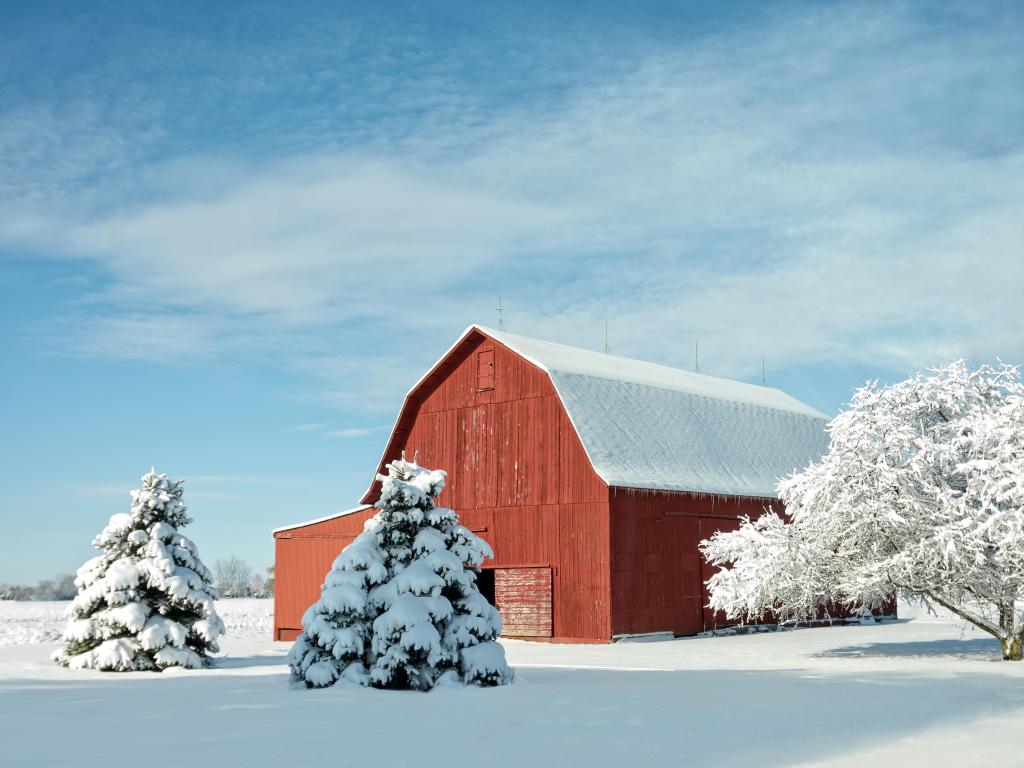 The region sees comfortably warm summer temperatures which reach the low 80s, so if you're prepared for the crowds, then the summer can be a great time to travel and enjoy the many outdoor attractions along the route.
Early fall and late spring can also be great times to take this road trip. Temperatures should be in the 70s in May and September, and you'll be able to enjoy some fantastic events if you travel in the shoulder seasons.
The Three Rivers Arts Festival in Pittsburgh takes place in early June - as an added bonus, most of the festival's events are free. Or for a fabulous end to your road trip, Chicago Jazz Festival runs in early September.