Can You Drive To Fire Island?
The simple answer is yes, you can drive onto Fire Island. Whether you should, however, is a whole different question. Cars aren't allowed on the majority of the island - you can drive to one of two state parks but you aren't allowed to exit them by car. The better option is to drive to a Long Island port, hop on a ferry and travel to Fire Island on foot.
You can drive from Long Island onto Fire Island over bridges at either end to the Robert Moses State Park and Smith Point County Park. You cannot drive onto or through the majority of the island and can only access it on foot by taking a ferry.
From New York City it will take about 2 hours to get to Fire Island including getting across via one of the bridges or the ferry. Read on to find out how you should get to Fire Island that is famed for its incredible beaches, nature preserves and a laid-back vibe.
Is it possible to drive to Fire Island?
It is possible to drive to both Fire Island State and County Parks which are located either end of the Island. However, no cars are allowed on the rest of Fire Island and there are limited roads between destinations of all which are reserved for emergency or state vehicles. It is much easier to drive to one of the three ferry ports which run regular, fast ferries over to Fire Island.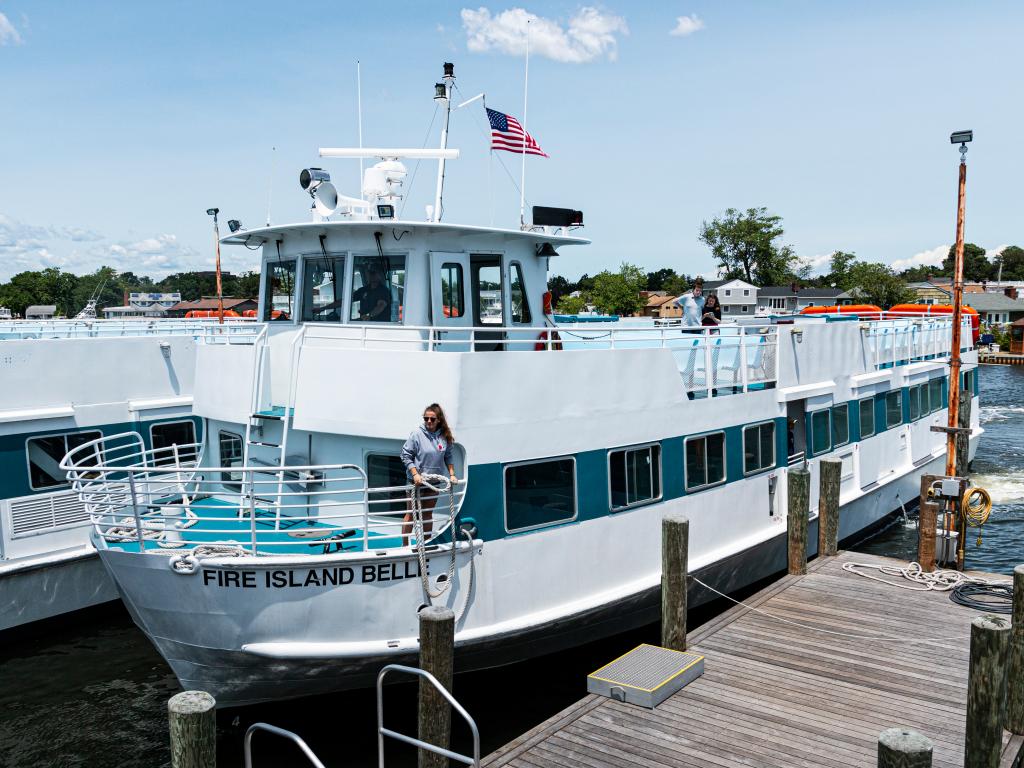 Driving to the Fire Island ferry ports of Bay Shore, Sayville or Patchogue New York City is a 90-minute drive down the I-495. The ferry from the ports to Fire Island takes 30 minutes, so in total reaching Fire Island from New York City should take you 2 hours on a good day.
Driving from New York City or further afield to Fire Island is usually faster and cheaper than taking the train or flying. While you will need to find a place to park near the ports, driving beats public transport every time unless you get stuck trying to get out of Manhattan.
How to get to Fire Island from New York City
From New York, it's a 60 mile or 1.5 to 2 hour drive up to one of the three ferry departure points that leave for Fire Island. However, this is New York we are talking about so in reality how long the drive to Fire Island takes, depends on where you started from.
From Brooklyn Bridge take the I-278 E, I-495 E, Cross Island Parkway, Southern State Parkway from there head towards Bay Shore, Sayville or Patchogue depending on your Fire Island destination.
Bay Shore, Sayville, and Patchogue all serve Fire Island with a quick 30-minute passenger-only ferry ride.
To travel to Robert Moses State Park or Smith Point County Park you can cross one of two bridges and find a parking spot in the State park. You will be unable to leave the parks with your car. Robert Moses State Park is reached via Robert Moses Causeway and Smith Point County Park is reached by William Floyd Parkway.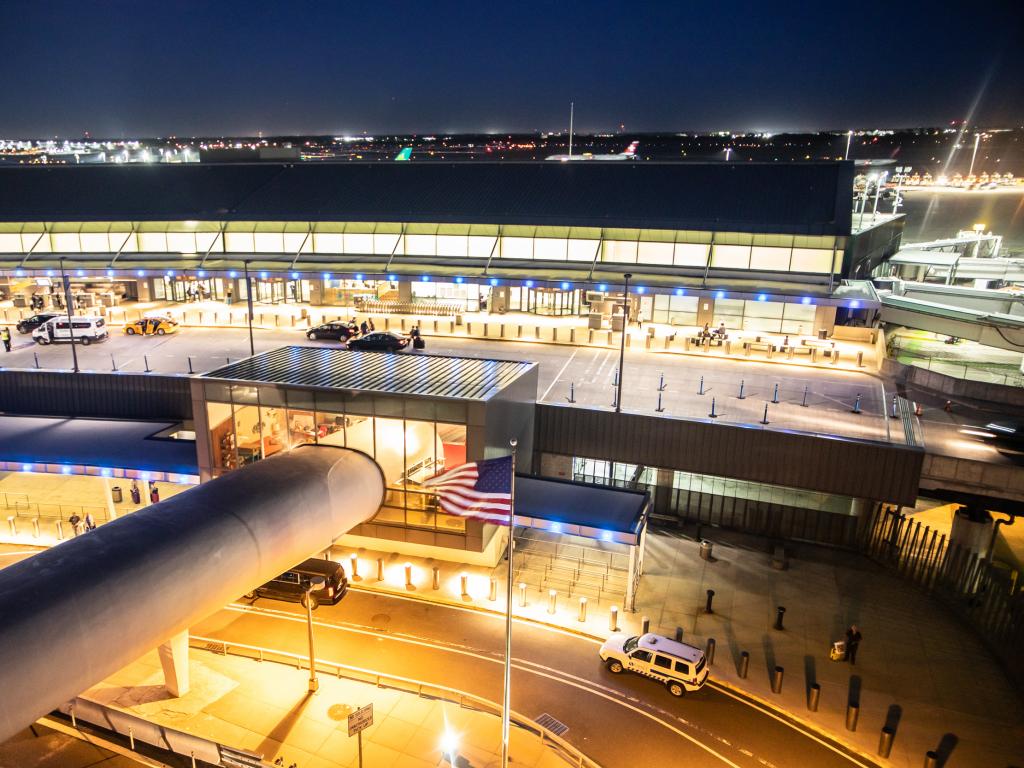 If you are coming from out of state then or abroad then the closest airport to Fire Island is John F Kennedy International Airport. JFK is in New York City and has regular national and international flights throughout the year. A useful alternative is Long Island MacArthur Airport which is just four miles away from Bay Shore but has fewer options for flights.
How long does it take to get to Fire Island?
The journey from New York City, which is the closest large city to Fire Island, takes 1.5 to 2 hours by car. This is calculated from Brooklyn Bridge and assumes there is no traffic. On public holidays it can take considerably longer as day-trippers and holidaymakers out to Long Island can cause lengthy traffic jams.
From Bay Shore, Sayville and Patchogue, the ferry to Fire Island takes 30 minutes.
Driving route from New York City to Fire Island
Before departing for Fire Island you should consider where you are headed on Fire Island. You will want to take the ferry from a different ferry departure point depending on where you are headed on the island.
Ferries for Fire Island depart from three Long Island towns: Bay Shore, Sayville and Patchogue.
Bay Shore runs the Fire Island ferry service and is best for the most westerly points on Fire Island: Ocean Beach, Ocean Bay, Saltaire, Kismet, Fair Harbor, Dunewood, and Seaview.
On the Sayville Ferry Service from Sayville, you can reach Cherry Grove, Fire Island Pines, Sailors Haven and Sunken Forest.
From Patchogue, the Davis Park Ferry runs services to Watch Hill.
From Brooklyn Bridge in New York City take the 1- 278E and I-495 out towards Long Island. For Bay Shore turn off the I-495 at Bay Shore Road (Exit 53), for Sayville (Exit 59) at Lakeland Avenue and for Patchogue (Exit 63) exit the highway Patchogue-Holbrook Rd. The route from New York City to Fire Island is well signposted.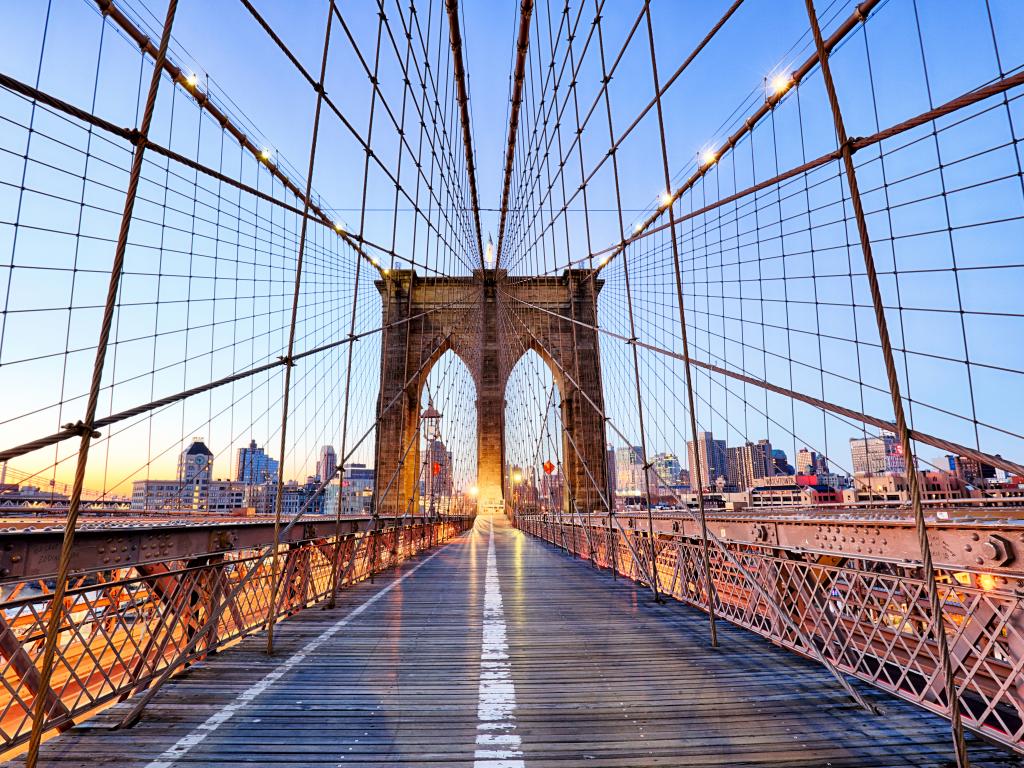 Things you need to know about driving to Fire Island
Driving to Fire Island from New York City takes approximately 1.5 – 2 hours, however, this depends on your starting point, time of day and if it's a holiday.
You can't drive on Fire Island itself to reach the towns and beaches on Fire Island you will need to board one of three ferries. The ferries take 30 minutes and depart from Bay Shore, Sayville and Patchogue
It is possible to drive a car on to Fire Island to the two parks at either end but you will be unable to leave the parks and drive through the island by car. You can however park up at either the Robert Moses State Park or the Smith Point County Park after crossing over from Long Island.
Ferries run regularly throughout the summer but less frequently in the winter months.
The ferry is cash only. At the time of writing, one-way ticket costs $9 or a round-trip ticket for $17.
Ferries to Fire Island are passenger only, they have a limit on how much luggage you can bring on board.
If you are staying at Fire Island longer than a few days and need to bring more than an overnight bag then you can ship some of your items on the freight ferries.
Fire Island is a seasonal destination with hot summers and snowy winters. In the winter the island shuts down with most local businesses closed until late spring. The best time to visit Fire Islands is during the summer, and Monday to Friday to avoid the crowds
Fire island is 31 miles long and 2 - 3 blocks (excuse us city folks measuring nature in city blocks!) wide and has 18 very different communities, each with its own unique character.
Leashed pets can join you in many areas on Fire Island, but there are restrictions during busier times. Check before you bring your furry friend.
Fire Island Beach Walk is a 21-mile trail that's starts from Bay Shore and runs to Fire Island and back. The trail is rated as moderate and is primarily used for hiking, walking, trail running, and bird watching. No dogs are allowed
You can also walk the length of the island from Robert Moses State Park at the western end of the Fire Island landmass through, Saltaire, Cherry Grove and the Pines.
Bicycles and golf carts and your own two feet are the best ways for making your way around Fire Island.