Road Trip from New York to Nashville
A road trip from New York to Nashville will be the adventure of a lifetime. Passing through eight states, as well as the nation's capital, you will see some of the most beautiful, historic, and interesting parts of the USA.
The 1,023-mile road trip from New York to Nashville takes about 18 hours to drive. Highlights include Philadelphia, Baltimore, Gettysburg, Washington, Asheville, Knoxville and the Great Smoky Mountains National Park, as well as the Blue Ridge Parkway.
There are many other things to see and do on this journey, so keep reading until the end to find out all the memorable highlights of this epic drive.
How far is Nashville from New York and how long will the road trip take?
Comparison of road trip routes between New York and Nashville
Route
Distance
Driving Time
Blue Ridge Parkway Route
1,025 miles
18 hours
Shortcut Detour


Bypassing the Blue Ridge Parkway

892 miles
14 hours
The route from New York to Nashville is 1,023 miles and should take you about 18 hours of non-stop driving without accounting for any stops. In view of that, you would be well advised to cover this journey over a period of at least 3 days.
This scenic route will take you through bustling metropolises, historic cities, stunning forests and the legendary Blue Ridge Parkway.
If you are pressed for time, there is a shortcut option that will drop your mileage to 892 miles and take you to Nashville in 14 hours. However, you will miss out on the stunning scenery of the Blue Ridge Parkway if you follow this shortcut detour.
From New York, most of the drive to Nashville essentially takes place on interstates, which makes the actual drive a fairly easy one to undertake.
You might encounter some traffic as you approach main cities like Philadelphia, Baltimore and Washington, so it is a good idea to avoid rush hour during these parts of the drive.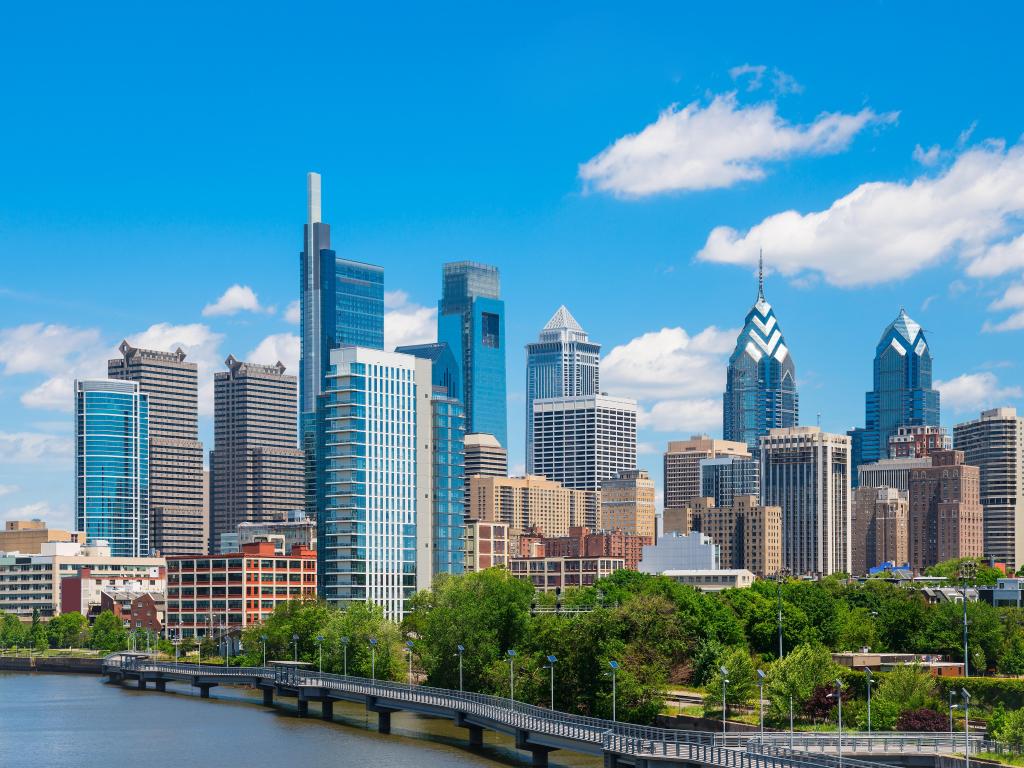 Best road trip route from New York To Nashville
Sometimes the best route is not the quickest, and the one we would recommend from New York to Nashville is the Blue Ridge Parkway Route as it will take you through some unforgettable landscapes.
The interstates make for free-flowing drives and will afford you the opportunity to visit many wonderful sights and attractions along the way.
How to drive from New York to Nashville
The map above shows our suggestions for the best routes between New York and Nashville. Keep reading for detailed descriptions of both routes, where to stay on either, and the best things to do on the way.
The Blue Ridge Parkway Route
Follow Interstate 95 (I-95) as you leave New York and drive through the outskirts of Philadelphia. You can take a detour to visit this fascinating city by taking Exit 6 for Interstate 276 (I-276) W.
Atlantic City is also another great option for detouring here. Follow Interstate 676 (I-676) and keep right to continue onto NJ-42 S. Keeping left here will take you onto Atlantic City Expressway, which will take you into "America's Favorite Playground".
Otherwise, follow New Jersey Turnpike and cross the Delaware River. Merge onto Interstate 295 (I-295) and then back onto I-95 as you enter Maryland.
Drive through Baltimore. You have the option to take a detour to the historic city of Gettysburg and Michaux State Forest here. Take Exit 19 to leave the city and get on Interstate 795 (I-795) briefly. Continue onto MD-140 and then MD-97 towards Gettysburg.
If not taking this detour, follow the interstate and take Exit 27W to enter Washington DC. After visiting the capital, take Exit 49 to merge onto Interstate 66 (I-66) as you enter Virginia.
Take Exit 1A past Front Royal and start driving inland on Interstate 81 (I-81). Drive past Shenandoah National Park and Monongahela National Forest towards Roanoke.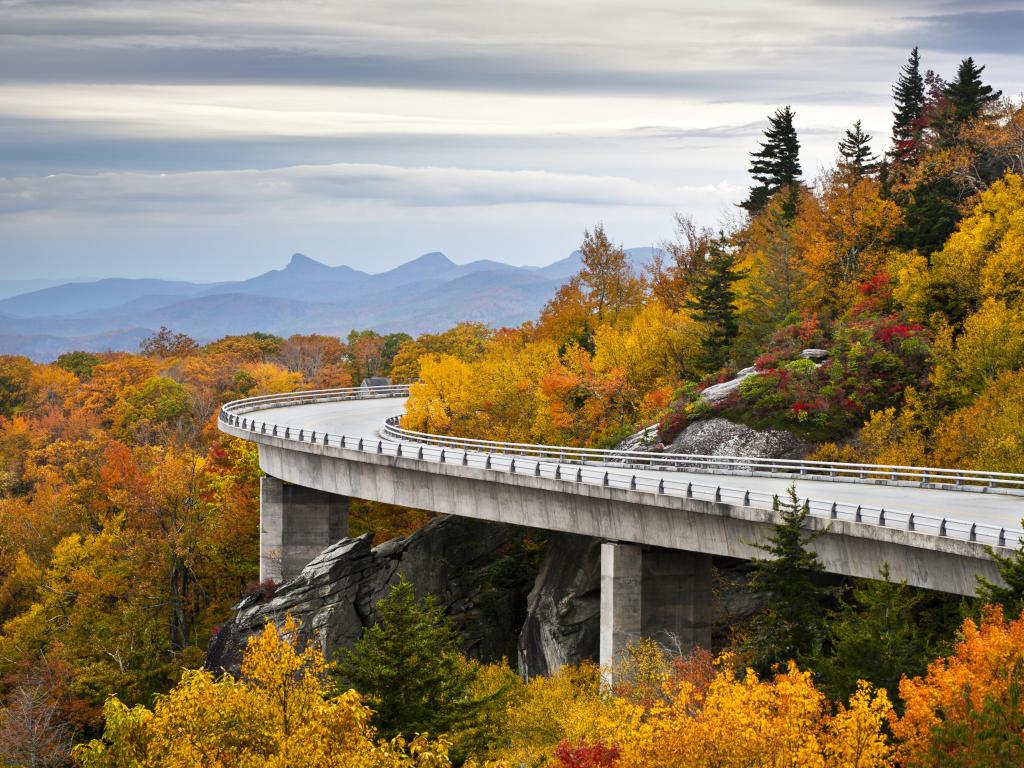 Take Exit 89A after driving past Claytor Lake to start driving on the famous Blue Ridge Parkway, which will take you through Alligator Back Overlook, Chetola Resort, Crabtree Falls, Pisgah National Forest, Craven Gap Trail and to Asheville where you can spend the night.
Get on Interstate 40 (I-40) by taking Exit 31B out of the city. The interstate will take you through Harmon Den Wildlife Management Area, Cherokee National Forest and across Douglas Lake.
Here, you can take a detour to visit the Great Smoky Mountains National Park by taking Exit 407 for TN-66. If not making the detour, drive along the Tennessee River and through Knoxville.
Passing by Catoosa Wildlife Management Area, you will arrive at your destination in Nashville.
The Shortcut Detour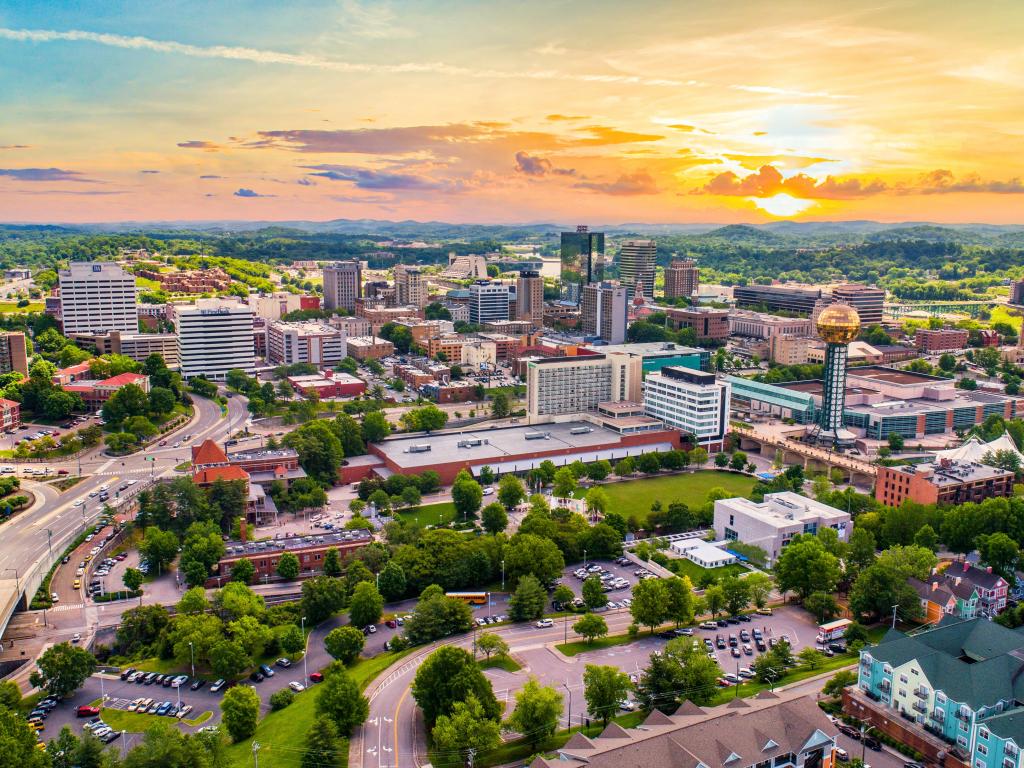 You have the option to take a shortcut and bypass the Blue Ridge Parkway if you have time constraints. In this case, follow the Blue Ridge Parkway route until you drive past Roanoke.
Continue on I-81 instead of taking Exit 89A. This route will take you from Virginia to Tennessee past Bristol.
Take Exit 1B past White Pine to merge onto I-40 towards Knoxville, where you will rejoin the Blue Ridge Parkway Route for the last leg of your trip.
Best places to stop between New York and Nashville
There are so many amazing places to stop between New York and Nashville, particularly if you are planning for a couple of detours and overnight stops.
To help you with your decision, here are our suggestions for the best stops on the way:
Explore The Nation's Capital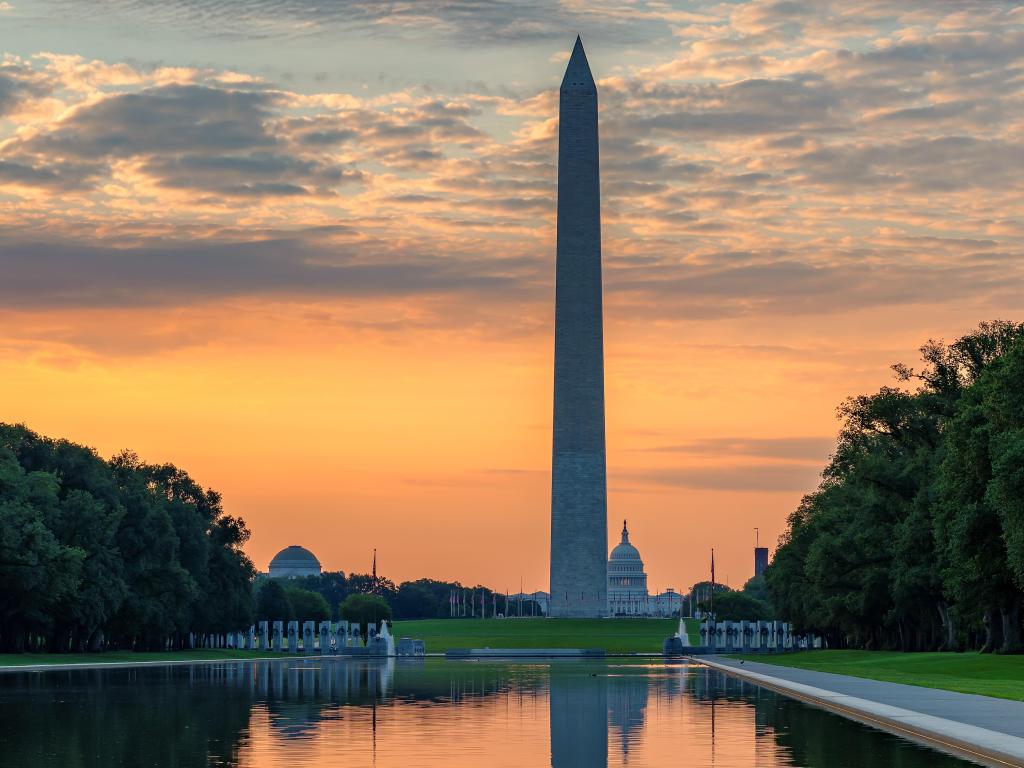 Located 4 hours from New York, Washington DC is the perfect stop on the first leg of the trip. The capital has so much history, architecture and culture to explore that you might want to spend a couple of days here.
There are many options as to where to stay while visiting the capital, and citizenM Washington DC Capitol is an excellent choice of hotel for your first night's stay with its chic, smart rooms, an upscale restaurant and stellar location for exploring the city.
Located in the heart of the city center, the hotel is close to all the major sites and landmarks including the Lincoln Memorial, the Washington Monument, Capitol Hill, and the White House, which is a day of exploration on its own.
The Smithsonian Museum complex is a couple of blocks away from the hotel. This complex consists of some of the most comprehensive and reputable museums of the nation such as the National Air and Space Museum, and the National Museum of Natural History.
No trip to Washington DC is complete without a visit to the Lincoln Memorial and Washington Monument, which are located near the accommodation. This means you can easily walk back after exploring and enjoy a cocktail at the hotel's terrace overlooking the White House.
Admire tranquil lake views at Blowing Rock
The Blue Ridge Parkway is nicknamed "America's Favorite Scenic Drive" and there is a justified reason behind that. The relaxing and smooth drive on this legendary parkway is a unique experience through awe-inspiring long-range vistas and rugged mountain landscape.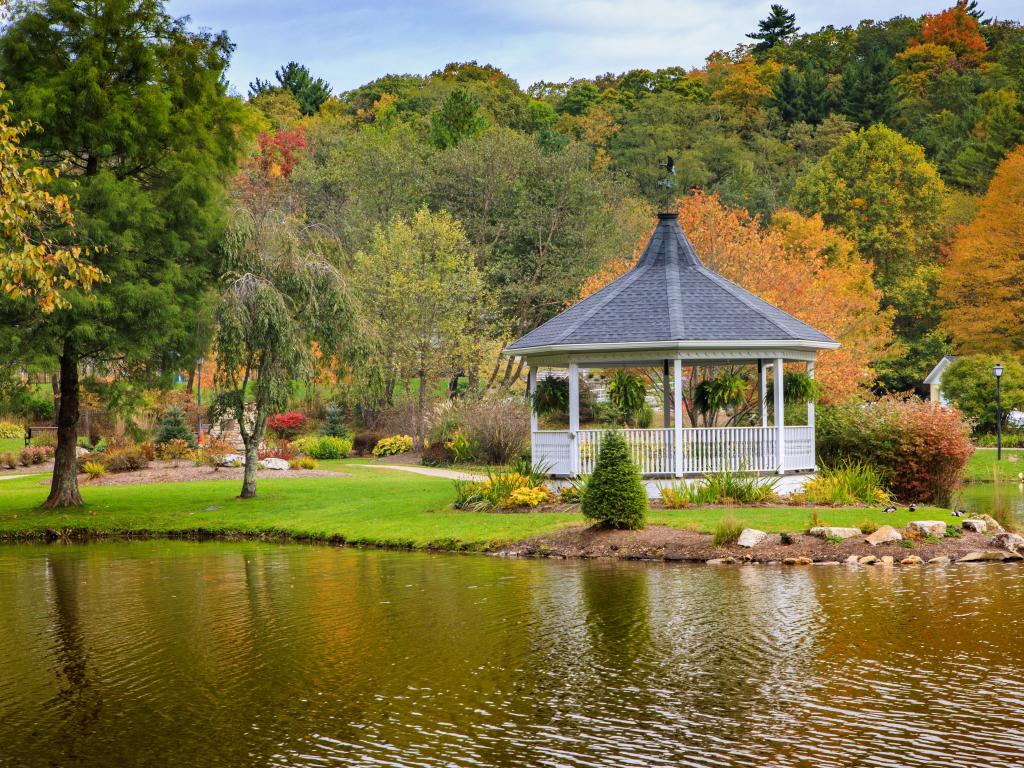 Chetola Resort at Blowing Rock is the perfect base for your scenic exploration on this parkway, that is if you want to ever leave; this stunning resort sits right on the banks of Chetola Lake, which means the view from its homely lodge-style rooms is breathtaking.
If you want to explore the area, Blowing Rock Art & History Museum is located nearby. You can learn about the history of the area in this museum, as well as admire art made by local artists. Appalachian Fossil Museum is also a short drive away.
For a relaxing day out, you can head to Bass Lake, which features one of the most picturesque trails in the area and opportunities to fish and have a picnic.
If you want to unwind after your excursions, you can take a dip in the hotel's fabulous indoor pool. You will want to catch the stunning sunset from the resort's terrace before enjoying a meal at the cozy restaurant onsite, so make sure to head back in time.
Revel in the culture and architecture of Asheville
Asheville is a picturesque city in the western part of North Carolina. Located about 4 hours and 30 minutes from Nashville, it is an hour's drive from the Blue Ridge Mountains and serves as an excellent base for visiting there.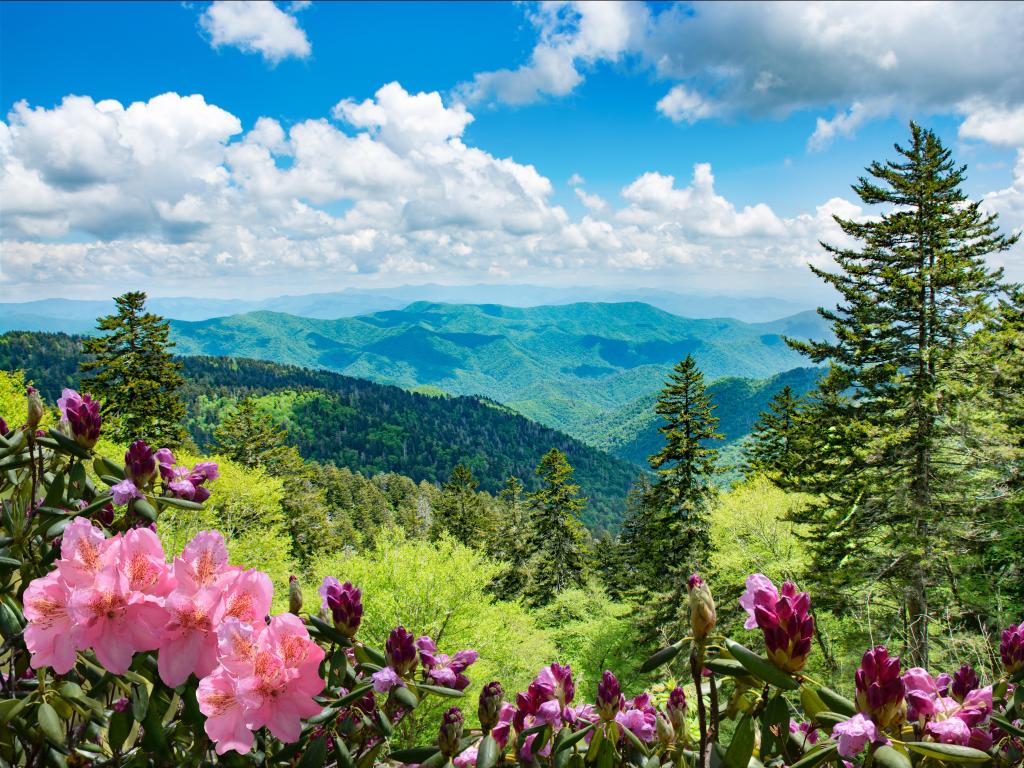 The Cambria Hotel Downtown Asheville is an excellent choice for accommodation with its central location and uniquely designed, luxurious rooms. The hotel is located downtown, which means it lies within easy walking distance of restaurants and bars.
Asheville Museum of Science and Asheville Art Museum are located right across from the hotel. If you are looking for something different, Asheville Pinball Museum is in the vicinity as well.
The Biltmore Estate is a must-see when visiting this city. This historic 250-room castle built by George Vanderbilt is actually America's largest home and a museum, located about 5 minutes' drive from the accommodation.
This city is also famous for its breweries, and Green Man Brewery nearby will provide you with the perfect opportunity to try a local draft after your exploration. You can then head to the hotel and enjoy a meal at the restaurant onsite before calling it a day.
Things to see on a road trip from New York to Nashville
There are so many things to see and do on a road trip from New York to Nashville that it can be difficult to know where to start.
Indeed, the route incorporates so many great cities, attractions, and national parks along the way, you could easily spend a few weeks travelling around the region.
If you are pressed for time, however, don't worry. This list of recommendations will provide you with the opportunity to create a great highlights package of your own.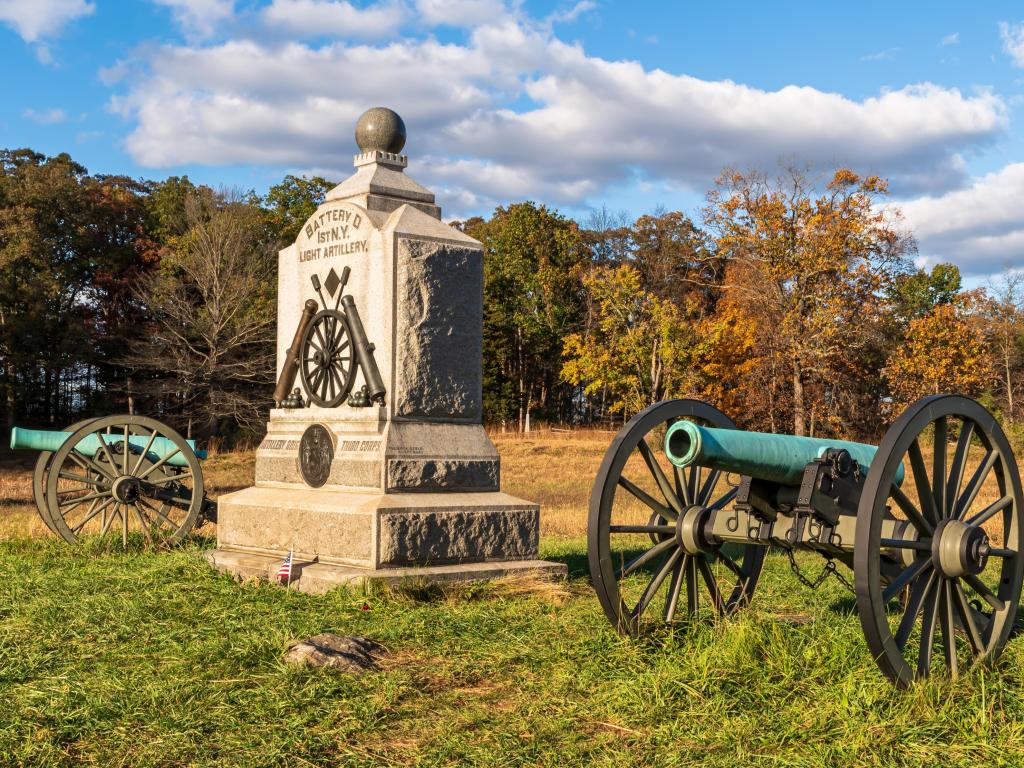 Six Flags Great Adventure, New Jersey - Large amusement park that boasts the 'Jersey Devil Coaster'. The world's tallest, fastest, and longest single rail coaster. Also has a water park and wildlife area.
Philadelphia - The "City of Brotherly Love" is home to the famous Philly Cheesesteak and Rocky Balboa. Famous for Independence Hall (where the declaration of Independence and the Constitution was signed) and the Liberty Bell.
Harrah's Philadelphia Casino & Racetrack, Chester - A harness racing track and casino located on the waterfront in Chester, Pennsylvania, which offers good nightlife and shopping too.
Atlantic City - Resort city on the Atlantic Coast in New Jersey best known for its famous boardwalk, numerous casinos, wide beaches, great shopping, and varied entertainment.
Hershey's Chocolate World, Hershey - A must for lovers of this famous brand of chocolate, it is part of an entertainment complex that also includes Hersheypark, Hersheypark Arena, Hersheypark Stadium, Hershey Museum, and the Giant Center.
Baltimore - A vibrant city in Maryland, sitting at the mouth of Baltimore's Inner Harbor. Famous as the birthplace of 'The Star-Spangled Banner', the city is also known for its wonderful museums, the National Aquarium, and its hipster culture.
Gettysburg - Famous for its historical significance to the Civil War, this city features the Gettysburg National Military Park, which includes a museum of Civil War artifacts, and the Gettysburg National Cemetery, which houses a memorial that recognizes the site of Abraham Lincoln's famous 1863 Gettysburg Address.
Smithsonian Museum Complex, Washington DC - A globally famous museum complex that houses National Museum of the American Indian, National Air and Space Museum and National Museum of Natural History among many others.
Lincoln Memorial, Washington DC - One of the most famous memorials ever to be built, this monument commemorates Abraham Lincoln, 16th president of the United States.
Steven F. Udvar-Hazy Center, Chantilly - One for all aviation lovers, this free museum showcases the history of human flight through a number of aircraft & spacecraft exhibits.
Luray Caverns, Luray – Massive underground lair in Virginia with 140-foot natural columns, stunning and colorful stalactites & brick walkways.
Monticello, Charlottesville – Stately home of President Jefferson's mansion and slave plantation. Built in 1769, it now features a museum, tours, a cafe & gardens.
Biltmore Estate, Asheville - This historic 250-room castle built by George Vanderbilt is America's largest home and a museum.
Smoky Mountain Outdoors (SMO) Rafting, Hartford – Offers rafting and kayaking excursions along the Pigeon River during the summer.
Blue Ridge Parkway, Virginia and North Carolina - "America's Favorite Scenic Drive" is an apt nickname for this parkway, which features some of the most beautiful scenery in America.
Blowing Rock Art & History Museum, Blowing Rock - A museum that focuses on Southern Appalachian heritage and history through educational programs and exhibitions.
Gatlinburg - Gateway to the 520,000-acre Great Smoky Mountains National Park which features the 407-foot Space Needle Observation Tower and the Sky Lift.
Pigeon Forge – A mountain town in eastern Tennessee that is the home of Dollywood - Dolly Parton's Appalachian-themed fun park with rides, a water park and a museum showcasing her costumes and memorabilia.
Knoxville - Another perfect gateway to the Great Smoky Mountains, Knoxville is home to the Sunsphere Tower, Tennessee Theatre, Knoxville Museum of Art, and its lively Market Square.
Chattanooga – A city in southeastern Tennessee, set along the Tennessee River at the foothills of the Appalachian Mountains. Home to Lookout Mountain, Ruby Falls waterfall and Rock City, as well as several sites that mark the Civil War.
Ruby Falls, Chattanooga - The tallest and deepest underground waterfall open to the public in the USA. Located in Lookout Mountain, the cascade totals 145 feet.
Jack Daniel's Distillery Visitor Center, Lynchburg – A must for all lovers of this famous brand of whiskey, the welcome center offers guided tours and also has several artefacts on display.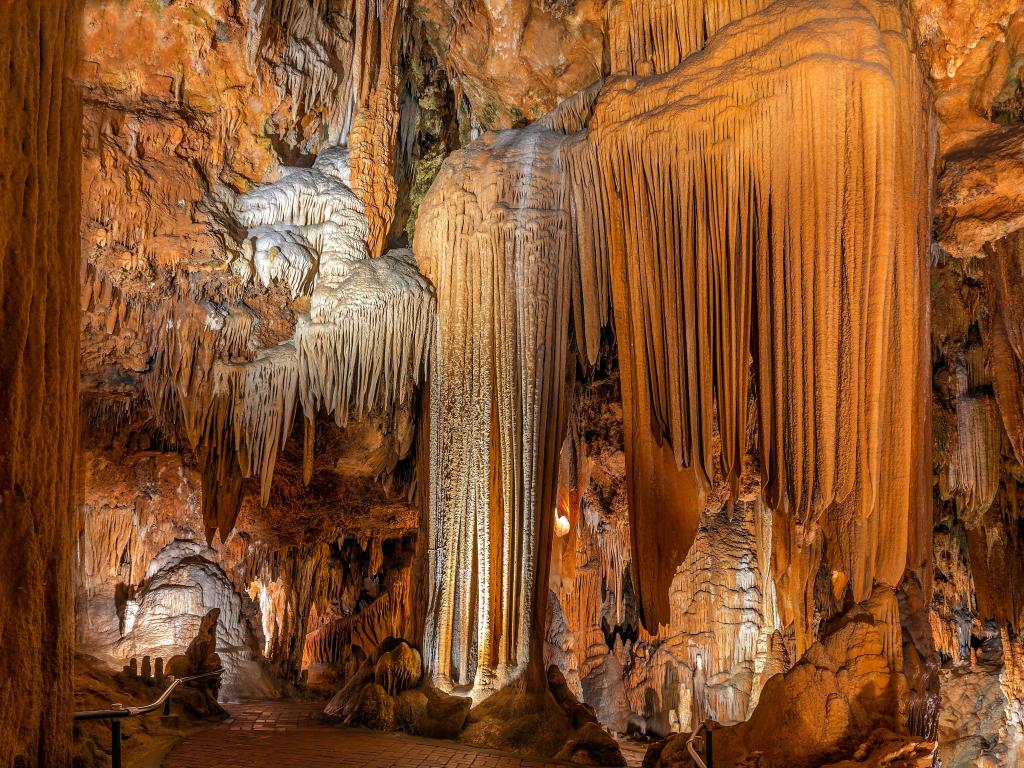 Best time to go on a road trip from New York to Nashville
A road trip from New York to Nashville can be undertaken all year round.
Spring and fall would be the optimum time to go because the attractions won't be as crowded as the peak months and the weather will be agreeable with temperatures around 55 degrees Fahrenheit.
Fall is a great season to make this road trip as some prime events such as Nashville Fashion Week, the Nashville Whiskey Festival, and the National Film Festival also take place in these months.
Whilst the holidays and weekends are generally busier times to embark on the journey, be mindful too of when major events take place.
The summer is a popular time to visit as well but the temperatures routinely climb above 90 degrees Fahrenheit, which might make the outdoor activities and driving less pleasurable.
In the winter, the temperature drops to about 30 degrees Fahrenheit and road conditions can be adversely affected, especially when it snows. Some outdoor attractions and national parks might be subject to erratic closures, so it is a good idea to check before visiting.