Road Trip From New York to San Francisco
Travelling right the way across America is the kind of road trip movies are made about and bookend your trip with the two fabulous cities of New York and San Francisco and you're sure to have a big hit on your hands.
The 3,270-mile, 52-hour road trip from New York to San Francisco heads north past Cleveland, Chicago, Badlands National Park and Mount Rushmore, or south through Philadelphia, Memphis, Aspen and Las Vegas, Death Valley and Yosemite National Park.
This epic road trip is all about variety, taking you across mountains, rivers, deserts and prairies as well as some buzzing cities. With so many fantastic sights along the way, you'll be spoilt for the choice unforgettable drive, so keep reading to find out how to shape this route into a truly unforgettable adventure.
How far is San Francisco from New York, and how long will the road trip take?
Comparison of road trip routes between New York and San Francisco

| Route | Distance | Driving Time |
| --- | --- | --- |
| Northern Route | 3,270 miles | 52 hours |
| Southern Route | 3,730 miles | 60 hours |
Whichever way you look at it, San Francisco is a long, long way from New York City.
If you take the most direct route, you can do the drive in around 43 hours, but as this follows one of America's busiest interstates almost all the way, it won't feel like much of an adventure.
Instead, we'd suggest taking a little more time to make the most out of your unforgettable drive. Heading out on the Northern Route through Chicago and South Dakota will take you around 52 hours and cover 3,270 miles.
Longer still is the Southern Route, which takes 60 hours to drive and comes in at an impressive 3,730 miles.
Although you could drive these distances in 6 or 7 long days of driving, that would hardly leave any time to enjoy the places you'll pass along the way. So, we'd suggest stretching this drive out to 3 weeks, if possible, to really enjoy your unforgettable adventure.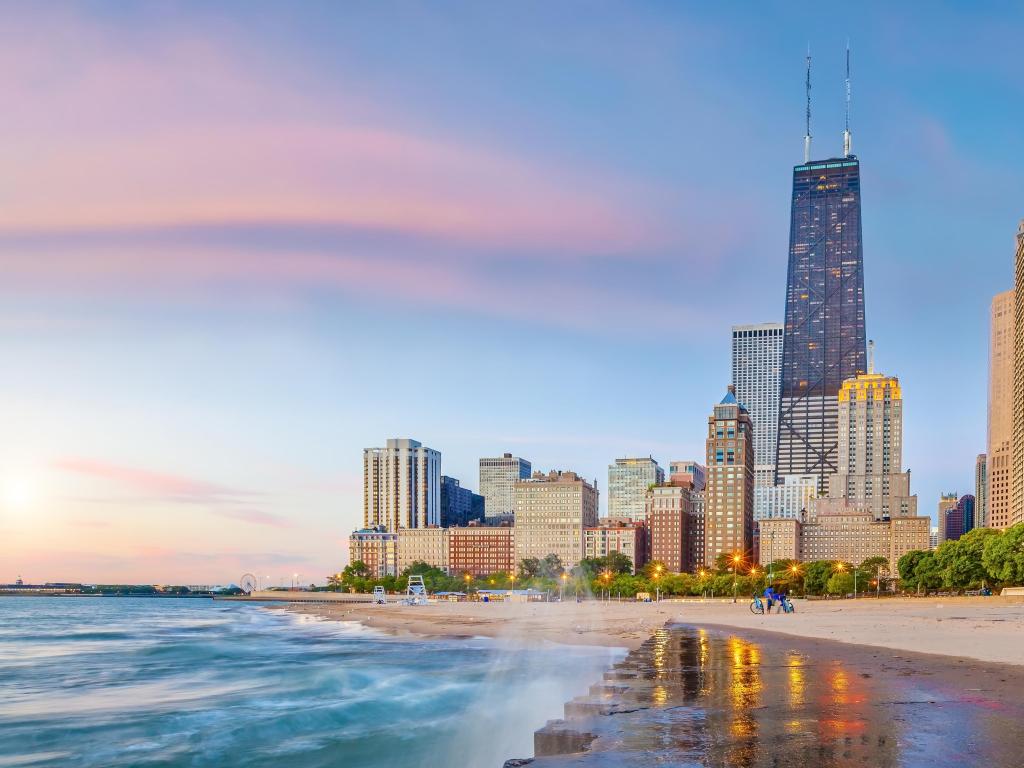 Best road trip route from New York to San Francisco
The best road trip will depend on what you'd like to see on the way. The Northern Route lets you explore some of the country's less visited cities and landmarks (with some big hitters like Chicago and Mount Rushmore thrown in of course!).
Taking in two of the Great Lakes, the prairies, the mountains and the desert, it's full of variety and adventure, with plenty of small-town charm and fabulous views to discover along the way too.
For a super-scenic alternative, you could consider our Southern Route, which includes stretches through the Blue Ridge Mountains and the Rockies as well as a number of other national parks.
You have the option to make the drive even longer by detouring through Shenandoah National Park, the Blue Ridge Parkway, or up through the Rockies to Aspen, and there are some great hiking options at stops all along this epic route.
Whichever route you choose, keep reading to find out what's in store on this once-in-a-lifetime adventure.
The Northern Route
Heading west out of New York, you'll pass Allentown, Hershey and Harrisburg before landing in Pittsburgh. From here, the route takes you into Ohio, where you can explore Cuyahoga Valley National Park, Cleveland and Lake Erie before carrying on west past Sandusky and Toledo.
From here, Interstate 90 (I-90) will take you along the next part of your drive. Follow it right the way across Indiana and into Chicago, then stay on the same road as it swings up north into Wisconsin.
You'll cross the Mississippi at La Crosse. If you have time, you should definitely think about exploring the spectacular river bluffs which run north from the town.
After following the interstate across Minnesota you'll find yourself in South Dakota, where Badlands National Park is a really stunning place to step out of the car and enjoy the great outdoors.
Then, it's only a short hop to Rapid City, where you'll leave the Interstate and start to head south, passing Black Hills National Forest and the iconic Mount Rushmore.
Next, make your way past Lusk, Wheatland and Laramie, then follow WY-130 through Medicine Bow-Routt National Forest. Continue along this same road to join Interstate 80, which takes you all the way to Utah.
On your way into Salt Lake City, make a quick detour to Antelope Island State Park, then carry on along I-80, which takes you all the way to San Francisco.
Along the way, you'll cross Bonneville Salt Flats and get a real sense of the size and scale of the Nevada desert. After this long stretch of driving, the bright lights of Reno and the blue water of Lake Tahoe await you.
The final stretch of your epic road trip takes you through Tahoe National Forest and Sacramento. Then all that's left is to carry on past Sacramento - take a detour to visit the wineries of Sonoma and Napa Valley if time allows - then make your way through Berkeley and Oakland into San Francisco.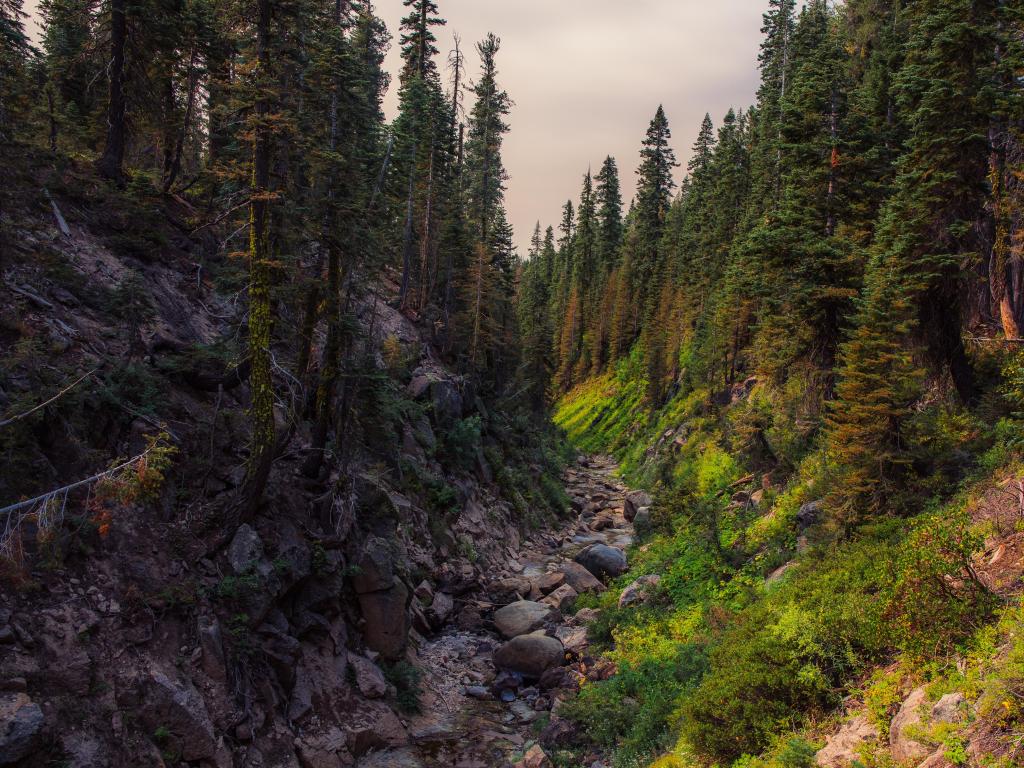 The Southern Route
Head south out of New York via Interstate 95, which takes you past Philadelphia, Wilmington, Baltimore and Washington DC, then head west for a while along I-66 before turning onto I-81 which takes you all the way to Knoxville.
Alternatively, for a more scenic route, it's possible to hop onto Skyline Drive through Shenandoah National Park before joining up with the interstate near Waynesboro.
From Knoxville, you can head a little way south to explore the Great Smoky Mountains National Park, Gatlinburg or Dollywood. Then, make your way back to I-40 and follow it right the way across Tennessee, passing Nashville and Memphis.
Here, you'll cross the Mississippi and find yourself in Arkansas, before the interstate takes you a thousand miles across the iconic landscapes of Oklahoma, Texas and New Mexico.
Turning off the interstate to reach Santa Fe, you'll then make your way north, heading towards Aspen. Here, you can spend some time taking in fabulous views of the Rocky Mountains, and when you're ready to move on you'll pass White River National Forest before joining I-70 to carry on west.
Expect wide desert landscapes broken up by rugged cliffs on the next stretch of your drive, before the interstate takes you south past Dixie National Forest and Zion National Park.
Carry on past Littlefield and Bunkerville on your way towards Valley of Fire State Park, a really spectacular place to hike or take a scenic drive, then continue on to Las Vegas for the ultimate contrast to the desert roads you've been following for the last couple of days.
Leave Las Vegas in the direction of Corn Creek and Amargosa Valley before making your way through Death Valley. Congratulations - you've finally entered California!
Next, follow the highway north past Independence and the mountains of Mammoth Lakes. After this, you'll find yourself entering the amazing Yosemite National Park via Lee Vining.
To complete your road trip, follow the road all the way through Yosemite - making sure to spend as long as you like taking in the spectacular landscapes of the national park - then keep on the highway past Knights Ferry and Manteca.
Here, you'll join up with the interstate and your trip is nearly done. Just follow it west then up to Oakland before arriving in your destination, San Francisco.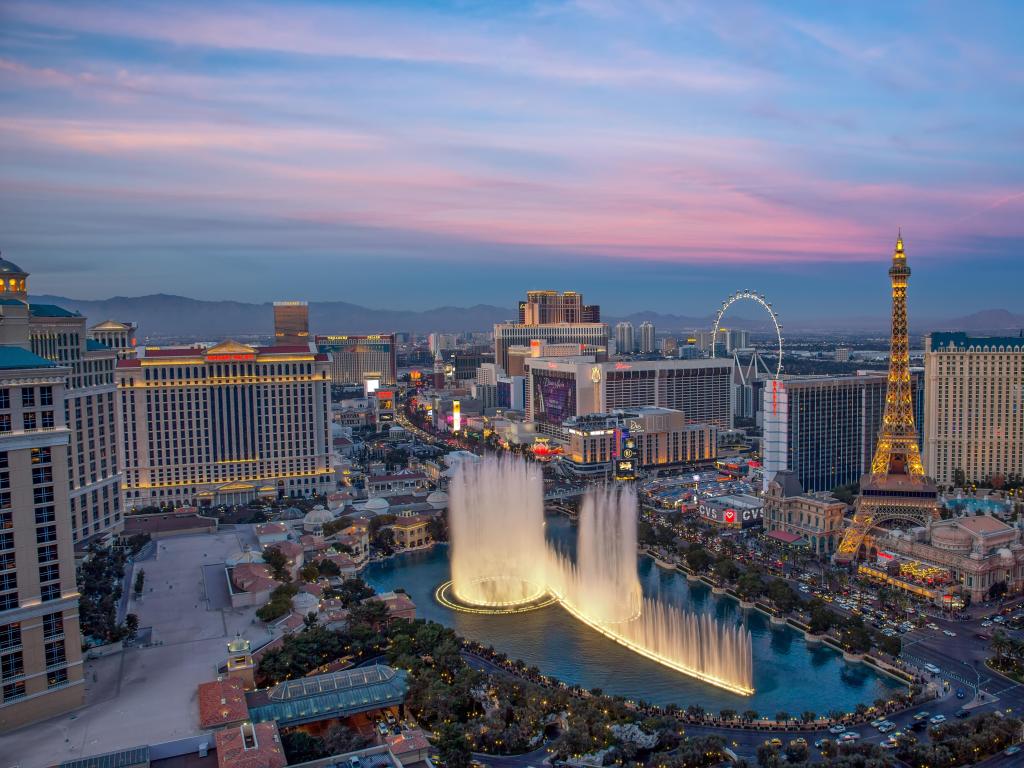 Best places to stop between New York and San Francisco
With such a mammoth trip on your hands, you will need to make several stops on your road trip from New York to San Francisco.
On a trip this long, you'll have endless choices about where you will spend the night, but we've included some of our top picks to get you started.
Relax by the rivers of Pittsburgh
If you're taking the Northern Route then Pittsburgh, 6 hours 30 minutes from New York, is a great place for your first overnight stop. It's a buzzing city and you won't be short of things to see here. It also has its fair share of riverside trails and historic districts to explore on foot.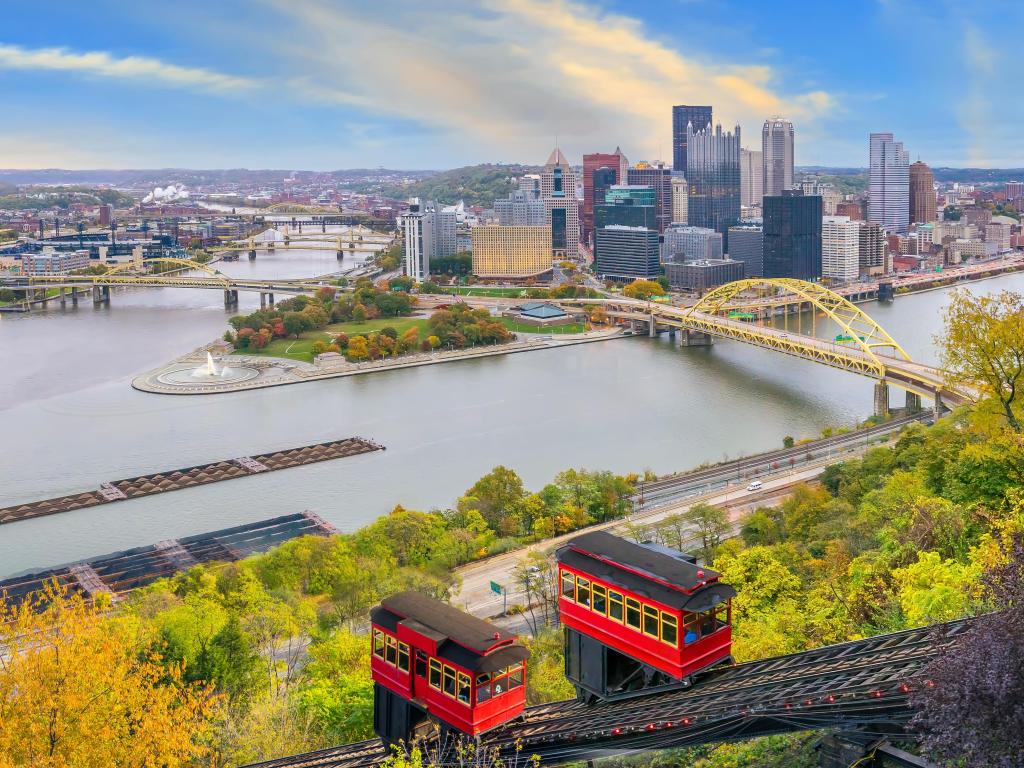 In the heart of downtown, Kimpton Hotel Monaco Pittsburgh makes a great base for exploring the city, and it's only two blocks away from the interstate so it shouldn't be too hard to find when you arrive in the city.
While here, you can head to a few of Pittsburgh's famous art museums and galleries including the Andy Warhol Museum and the Frick Pittsburgh, where a more traditional range of world-class artworks are on display.
You can get a great view down over Pittsburgh, known as the City of Bridges, by taking the funicular up the Duquesne Incline. Then when you've made your way back down Mount Washington, head to Phipps Conservatory & Botanical Gardens for a peaceful stroll.
When you are done exploring, you can relax at the hotel's rooftop bar which boasts views across the city, and you can also call in at the daily lobby drinks reception if you want to share your road trip stories with fellow travellers.
Explore the unique heritage of Salt Lake City
Much further along the Northern Route, but still around 18 hours' drive from San Francisco, you'll reach Salt Lake City, a fascinating city where you can enjoy both historic and natural attractions.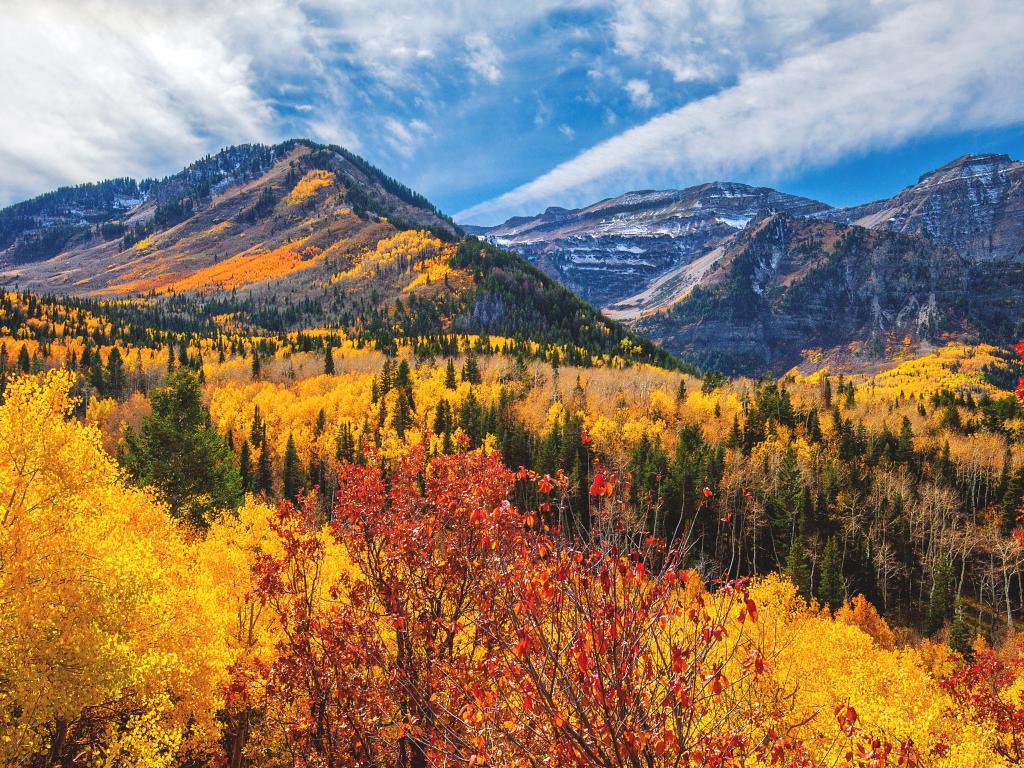 Known as the home of the Church of Jesus Christ of the Latter-Day Saints (you can't miss the vast Mormon temple which dominates the skyline), the city is centered around Temple Square. While only worshippers can go inside, casual visitors can take a tour around other nearby buildings.
For a downtown hotel with spectacular views across the city and mountains, check into the Grand America Hotel. The hotel offers spectacular views out across the city and mountains, bright and spacious rooms, an on-site pool, a beautiful outdoor terrace, and a spa.
It's also within walking distance of many of the city's attractions, and only a couple of blocks from the Museum of Contemporary Art and Pioneer Park, so you'll be able to take a break from driving while you're here.
You'll also find the Natural History Museum of Utah nearby. Focused on the state's natural history, dinosaur fossils are the standout attraction here. Then to see some of Utah's natural wonders for yourself, head out to Cottonwood Canyon for an excellent day's hiking.
Get away from the crowds at Luray
6 hours from New York, this will be one of the earlier stops if you're taking the Southern Route. After the mainly urban start to your road trip, Luray makes for a more peaceful overnight stop that's not far off the interstate.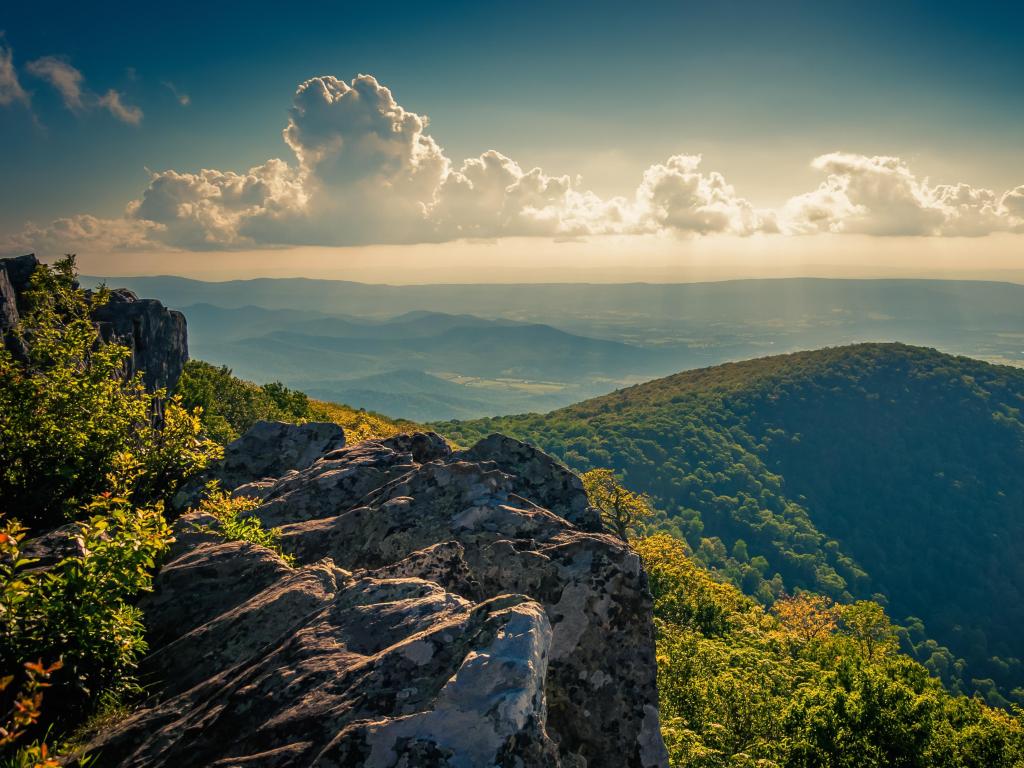 The main attraction here is Luray Caverns. This impressive natural phenomenon is the largest cave system on this side of the country, and it's packed full of stunning rock formations and massive underground rooms
Then, heading south from the town you'll find Shenandoah National Park, the perfect place for hikes which take in lush forest, waterfalls and fabulous views.
For a touch of style and luxury on your long road trip, Hotel Laurance is a beautiful boutique hotel within walking distance of the center of Luray. It's a friendly and welcoming place to stay, with a great outdoor terrace.
Luray is just a short drive off the interstate, so it's easy to get to, and whether you're continuing your journey along the interstate or detouring through Shenandoah National Park, you won't hit too much traffic when you head off again the next day.
Rock out in Memphis
Depending on your tastes, this stop around one-third of the way along the Southern Route might just be the best night out you have on your road trip!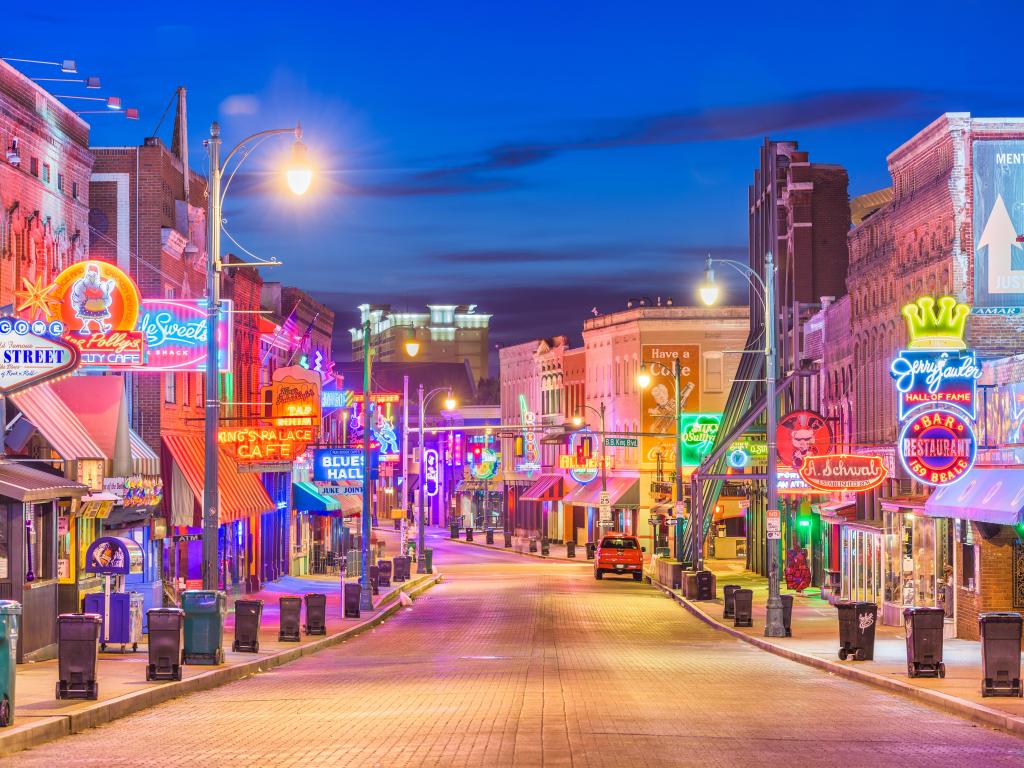 Memphis thinks of itself as the birthplace of Rock and Roll - head to the Rock n Soul Museum to learn all about it - and you can still take your pick of live performances at venues across town each night.
It's also where you'll find Graceland, Elvis Presley's home, and you can take a walk along the mighty Mississippi as it winds its way south. And seeing as you're on a road trip, come and enjoy this great collection of vintage sports cars at Edge Motor Museum.
To make the most of your stay in Memphis, head to Hyatt Centric Beale Street. Its great location means you don't have too far to roll home at the end of the evening, but you shouldn't experience too much noise at this end of the street.
The hotel has beautiful historical and architectural features which have been skilfully combined into the design. Add to that an outdoor terrace with a view out across the river and bridge, and you've got a picture-perfect place to stay.
Where to stay when you reach San Francisco
A short walk from Union Square, right in the heart of San Francisco, you'll find Hotel Nikko San Francisco.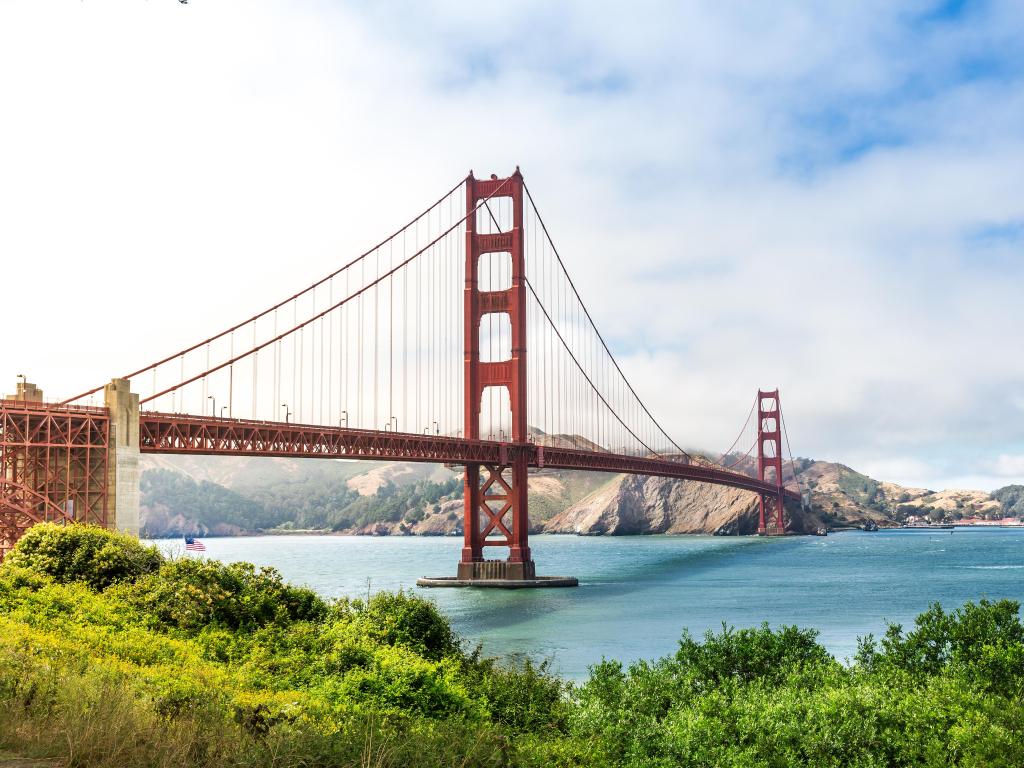 The whole hotel is inspired by a Japanese theme, as its name suggests, so expect clean, crisp design and fantastic attention to detail. There's also a great on-site Asian restaurant.
There's a beautiful swimming pool on the top floor, with wide roof windows that let you admire the San Francisco skyline while you reflect on just how far you've come since you left the Big Apple.
Things to see on a road trip from New York to San Francisco
There's so much to see on this mammoth road trip that it's impossible to list everything here.
We've started off with some of the highlights, but make sure to stop and explore some of the small towns and big views that you'll pass along the way too.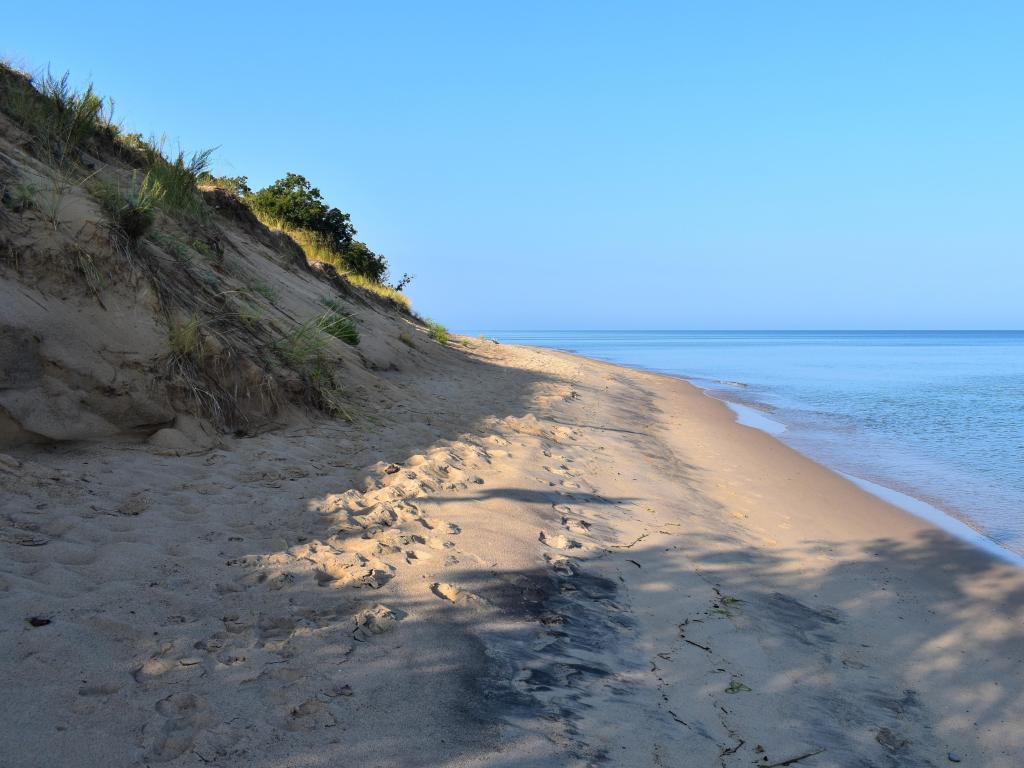 Northern Route
Cuyahoga Valley National Park - Hike the trails of this beautiful national park on the edge of Cleveland or climb aboard the scenic train for a more relaxing tour of some of its highlights.
Cleveland - Visit the Rock n Roll Hall of Fame then spend some time on Lake Erie, where you can enjoy watersports or just take in the fabulous view.
Indiana Dunes National Park - On the shores of Lake Michigan, these stunning dunes are a beautiful place to walk and appreciate the natural landscape of the Great Lakes.
Chicago - The Windy City has something for everyone – head up the Willis Tower, check out the fabulous Field Museum, head out to Lincoln Park Zoo, or stroll along Navy Pier to enjoy the attractions.
Madison - Head to Wisconsin Historical Museum to get to know more about this famous agricultural state.
La Crosse - Check out the beautiful vintage cars at Dahl Automobile Museum or admire the view over the Mississippi from the top of Grandad Bluff. Head up the river for more stunning scenery, including Great River Bluffs State Park.
Badlands National Park - Fascinating rocks rise up out of one of the country's largest grass prairies, with plenty of chances to hike or just stop and admire the amazing view.
Mount Rushmore - The most-visited attraction in South Dakota is probably its most well-known, come to see the towering figures of Washington, Jefferson, Roosevelt and Lincoln carved out of the rock.
Pawnee National Grassland - Take a detour to explore this iconic landscape and imagine you're rolling across the state in a wagon, not an automobile.
Antelope Island State Park - Just outside Salt Lake City, with views across the lake, you're more likely to see bison than antelope here, which is a pretty impressive sight in itself.
Bonneville Salt Flats - While there's not much to stop and do here, the drive across these massive salt flats is a really impressive one. This wide-open space is used for land speed record attempts.
Lake Tahoe - Enjoy watersports and relaxation at this lakeside city with stunning mountain views around this lake, which is world-famous for its crystal clear waters-which are almost as pure as drinking water!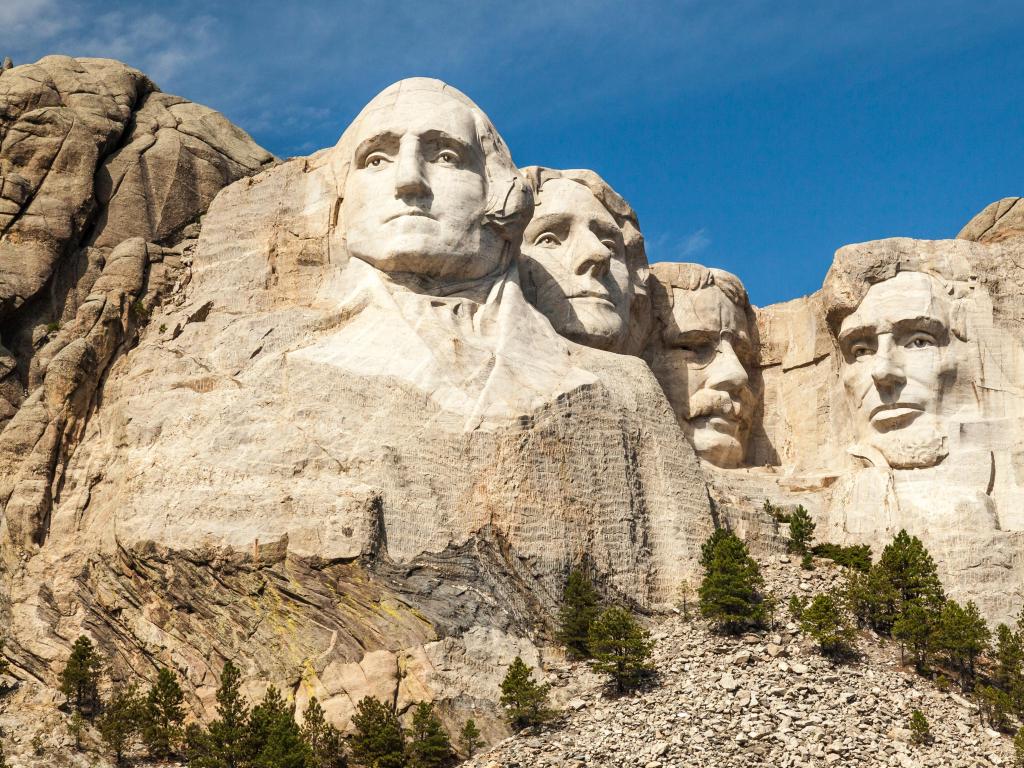 Southern Route
Philadelphia - Follow in the footsteps of the men and women who made history, and visit Independence Hall, where the Declaration of Independence and the Constitution were signed.
Baltimore - Enjoy views out over the city's waterfront then head to the world-class National Aquarium to meet some of the aquatic locals.
Washington DC - The nation's capital is home to the might Smithsonian, with separate museums including the National Museum of the American Indian, National Museum of African American History & Culture, the Natural History Museum, and the National Air & Space Museum.
Blue Ridge Parkway - 'America's favorite drive' winds its way for hundreds of miles through the Blue Ridge Mountains, so why not travel a part of it to enjoy misty mountain views, exceptional hiking and simply a fabulous driving experience?
Knoxville - With plenty of history on offer, you can soak in the atmosphere of the city before spending a day at nearby Dollywood amusement park.
Great Smoky Mountains National Park - If you skipped the Blue Ridge Parkway you can get your fix of the mountain views and hikes here – it's the area's dense forest vegetation that makes them look so smoky.
Nashville - While you're in the home of country music, make sure you visit the Country Music Hall of Fame.
Santa Fe - With a long and varied history stretching back past the first Spanish settlers to the Puebla Indians who arrived before them, this town is full of beautiful old buildings and Hispanic style. Some of the highlights in town include the IAIA Museum of Contemporary Native Arts, the Georgia O'Keeffe Museum and the New Mexico History Museum.
Aspen - Take to the mountains from this fabulous city in the Rockies, with hiking in the summer and skiing in the winter, and of course a healthy dose of apres-ski on offer too.
Zion National Park - Vibrant green trees stand out against vivid sandstone rocks in this stunning national park, which is great for hiking. Cedar Breaks National Monument and Dixie National Forest are both nearby if you want to continue exploring this beautiful landscape. If you'd like to hike up to Angels Landing, you will need a permit and will need to make a reservation. Check the Zion National Park's website for more details.
Valley of Fire State Park - Enjoy a desert hike across this rugged but beautiful landscape – come prepared for the heat, and check ahead in case of seasonal heat-related closures.
Las Vegas - Try your luck at one of the casinos, or immerse yourself in the no-expense-spared spectacle of a show or two.
Death Valley - The hottest place on earth provides a fascinating if hostile landscape to travel across as you enter California.
Yosemite National Park - Head out to explore the park's amazing mountain landscapes and see what wildlife you can spot along the way.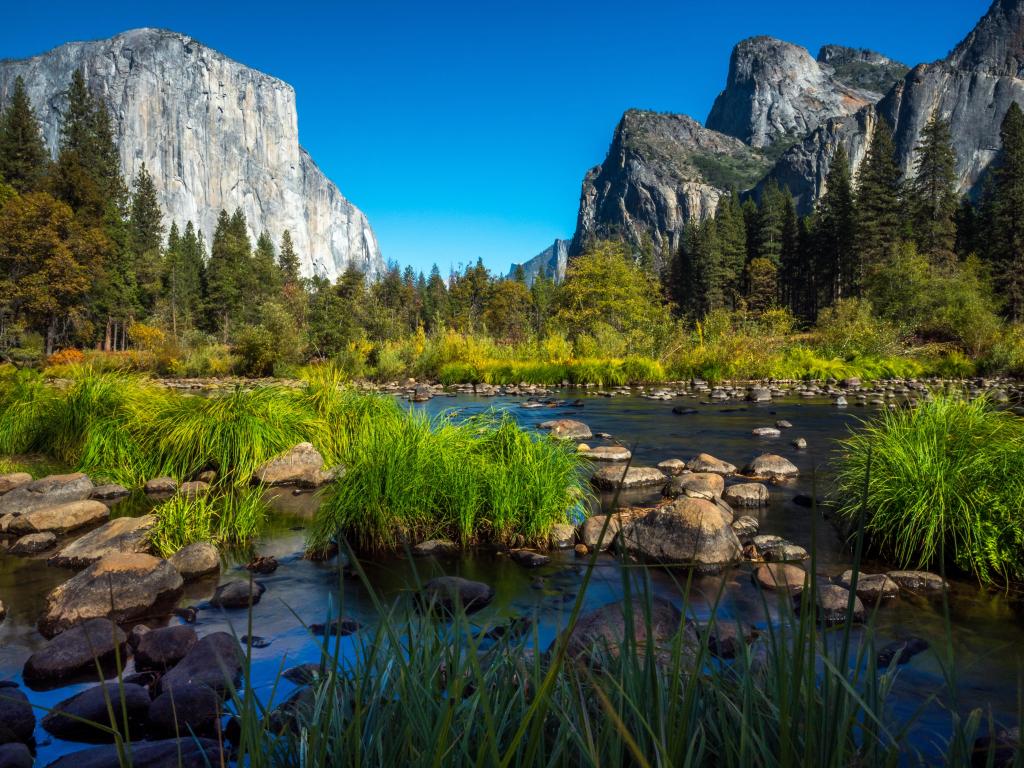 Best time to go on a road trip from New York to San Francisco
This is a road trip with big seasonal variation, so it's important to time your trip to get the most out of all 3000 plus miles.
For reasons outlined below, we'd suggest that spring and fall are the best times to travel the southern route, where the summer heat can be intense and there's potential for snow-related road closures along the Blue Ridge Parkway.
We don't recommend taking the Northern Route in winter due to heavy snowfall which makes driving difficult and closes some of the outdoor attractions. Other than this you could travel all through the year, allowing for a hot drive across Utah and Nevada.
Once you've arrived at your destination, San Francisco itself is pleasantly warm and dry in summer, with temperatures in the low 80 degrees Fahrenheit. In winter it stays mild but wet, with temperatures only dropping to lows of 45 degrees.
The Northern Route gets hot in summer, with temperatures in the 80s Fahrenheit, but the Southern Route is even hotter, exceeding 100 degrees Fahrenheit in Las Vegas. You can also expect crowds in the big east coast cities and at popular attractions.
Spring is beautiful on both routes, with wildflowers blooming in the mountains, temperatures rising manageably to the low 80s in Texas, New Mexico and Nevada, and the chance of seeing the cherry blossoms in flower in DC.
San Francisco warms up slowly during these months, increasing from mid-60s in March to low-70s in May. The city also celebrates St Patrick's Day in style in March if you're travelling early in the season.
Fall stays warm for longer in comparison, with September and early October still in the 80s or high 70s. Both are relatively dry, but with the potential for bad weather to roll in off the ocean. If you're in San Francisco in October, look out for Litquake, the city's 10-day literary festival.
Fall remains warm along much of this route (Las Vegas might fall into the 'too hot' category in September, with temperatures still in the 90s) and as the season progresses you should get a stunning foliage display in Shenandoah and the Blue Ridge Parkway.