Road Trip from Orlando to New Orleans
A vacation in the festive city of New Orleans is bound to be brilliant, and what better way to add to the fun than to take a road trip there? The journey from Orlando to New Orleans is the perfect Southern adventure, passing through Florida to Louisiana via Alabama and Mississippi, with the opportunity to visit some truly iconic towns and sights along the way.
The 640-mile road trip from Orlando to New Orleans takes 9 and a half hours, passing Tallahassee, Pensacola, Henderson Beach State Park, Mobile and Biloxi as you travel the scenic southern coastline. Alternatively, go inland to visit Columbus and Montgomery.
Are you ready to make this epic adventure from the Sunshine State to the iconic town of New Orleans? Keep reading to find out the best route, the places you can stay and the fabulous sights you'll pass along the way.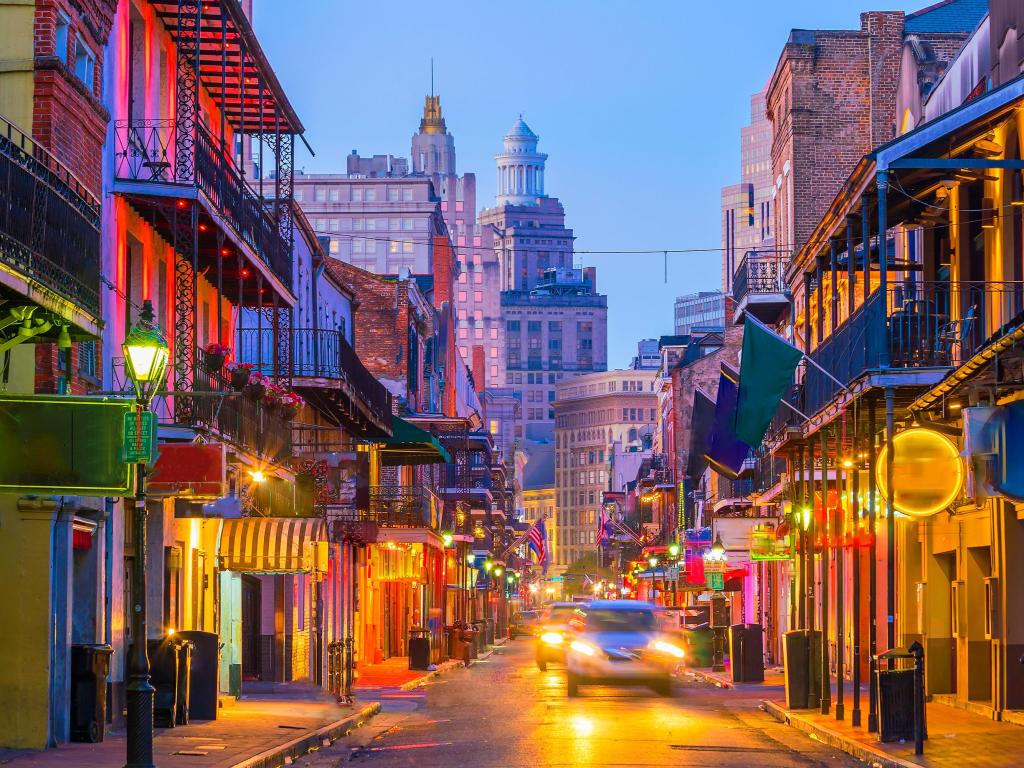 How far is New Orleans from Orlando, and how long will the road trip take?
Comparison of road trip routes from Orlando to New Orleans

| Route | Distance | Driving Time |
| --- | --- | --- |
| The Southern Route | 640 miles | 9 hours 30 minutes |
| The Northern Route | 775 miles | 12 hours |
The quickest route from Orlando to New Orleans via Mobile is 640 miles long and will take you up to 9 and a half hours of driving. You also have an alternative option which heads inland via Columbus and Montgomery. This slightly longer route takes around 12 hours to drive.
You could always just begin the trip before the sun comes up, stopping only for essentials, and complete your trip within a day. But then, if you were looking for the fastest way to New Orleans, it's probably easiest to just take a flight.
If a road trip is what you have in mind, it makes sense to stretch it out over at least a couple of days to truly soak in all this route has to offer.
You'll get to experience the sights of towns like Gainesville, Mobile, Biloxi and Tallahassee, and observe scenic landscapes at places like Henderson Beach and Rainbow Springs State Parks. You could even explore the wines of the South at the Lakeridge Winery & Vineyards along the way.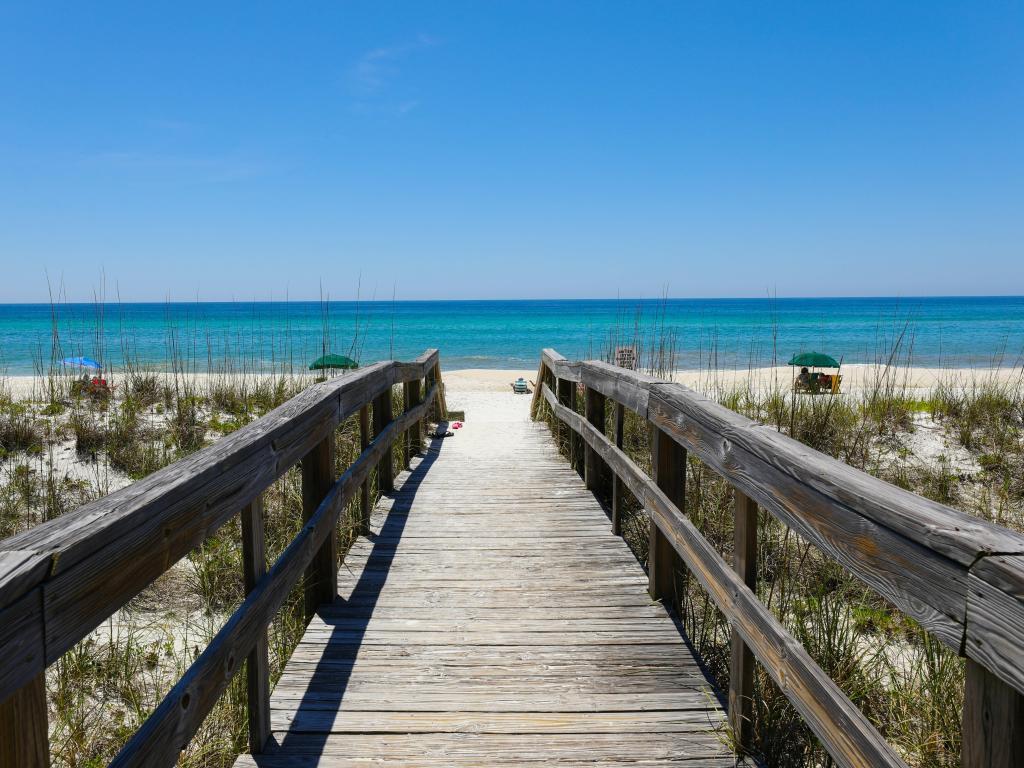 Whichever route you take, you'll need to add some time to enjoy a few detours to explore the famous landmarks and beautiful state parks along the way.
Both routes offer you plenty of places to stop at and discover, so your road trip from Orlando to New Orleans is sure to be an unforgettable one.
Best road trip route from Orlando to New Orleans
There are two distinct routes that you can take while on a road trip from Orlando to New Orleans. Both routes are primarily straightforward interstate drives, with diversions on state routes to explore local landmarks.
The faster of the two options is the 640-mile Southern Route via Mobile, Alabama, and takes around 9 hours 30 minutes. This route stays includes some stretches near the coast so you'll have the opportunity to explore the expansive beaches of the Gulf of Florida along the way.
Alternatively, you can make the trip via Columbus along the Northern Route, which adds about 135 miles and 2.5 hours of driving.
Your choice of route will probably come down to the amount of time you want to spend on the road, or whether you'd prefer to visit the inland cities ahead of the Florida coast. They're both very different drives though, so if you have a little extra time it's possible to go out on one route and back on the other to get the best of both.
How to drive from Orlando to New Orleans
The map above shows our suggestions for the best road trip routes between Orlando and New Orleans. Keep reading for detailed descriptions of both routes, where to stay on either, and the best things to do on the way.
The Southern Route
You'll begin your trip by leaving Orlando on Florida Route 408 West, then taking the exit onto Florida's Turnpike heading towards Ocala. You'll drive on this road for nearly 45 miles and pass by pear Park, Lake Denham, Three Flags RV Campground, and more.
Then, you'll merge with Interstate 75 North which will take you past landmarks like the Don Garlits Museum of Drag Racing, The Canyons Zip Line & Adventure Park, Paynes Prairie Preserve State Park (where you can go horseback riding), and other such attractions.
After about 100 miles, you'll take Exit 435 to merge with Interstate 10 West heading towards Tallahassee. You'll follow this road for most of the rest of your journey.
First you'll drive through Tallahassee, Defuniak Springs, and Pensacola. There are plenty of iconic beaches in reach of Pensacola if you fancy getting your feet wet. Then simply continue your journey along the interstate.
Alternatively, if you want to see a little more of the coast, you have the option of jumping of the interstate onto Route 331 before Pensacola, then joining Route 98 which takes you along the coast and through Destin before bringing you back to Pensacola to rejoin the main route on the I-10. This will add about an hour to your drive.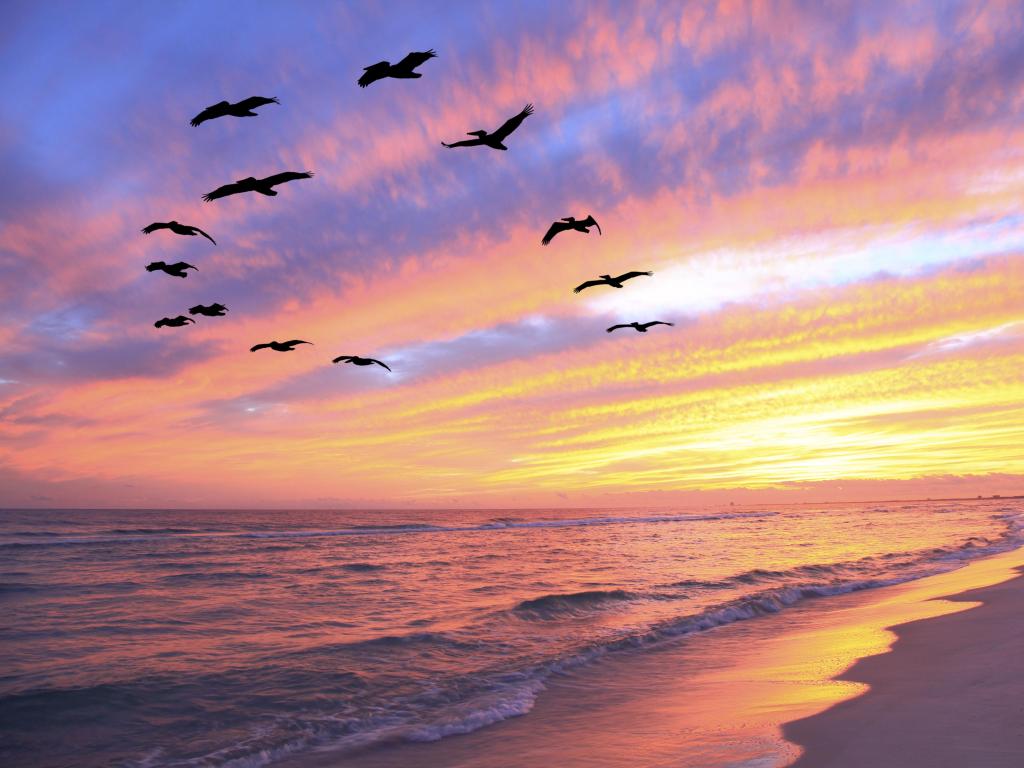 After Pensacola, continue along the interstate to enter Alabama, stopping at Mobile as you pass through to visit the USS Alabama.
After Mobile, the I-10 takes you across the short stretch of the Mississippi coastline. Here, you also have the option of pulling of the interstate to visit Biloxi, another stunning coastal town known for its iconic lighthouse and, unsurprisingly, more beautiful beaches.
After nearly 500 miles Interstate 10 will bring you to the into the charming state of Louisiana. Simply keep on the I-10 as it takes you right to the heart of New Orleans, home to iconic cuisines and vibrant celebrations.
The Northern Route
Leave Orlando via the same route, taking Florida's Turnpike onto Interstate 75 North, but instead of merging onto the I-10, continue along the I-75 as far as Tifton.
Here, you'll turn onto US Route 82 and follow it through Georgia before joining the Columbus Highway, GA-520, at Dawson. This road joins up with Route 280 at Richland, to take you as far as Columbus.
After stopping off in Columbus, join Route 80 heading west, which takes you to Interstate 85 after passing through Tuskegee National Forest.
Follow the I-85 until you reach Montgomery, another place that's worth a stop. Here, you can learn more about icons of modern US history including Rosa Parks and Martin Luther King, as well as enjoying some true southern hospitality.
From Montgomery it's a very straightforward onward journey. Join Interstate 65 which takes you in the direction of Mobile, then merge onto the I-10 which leads you across Louisiana and into New Orleans.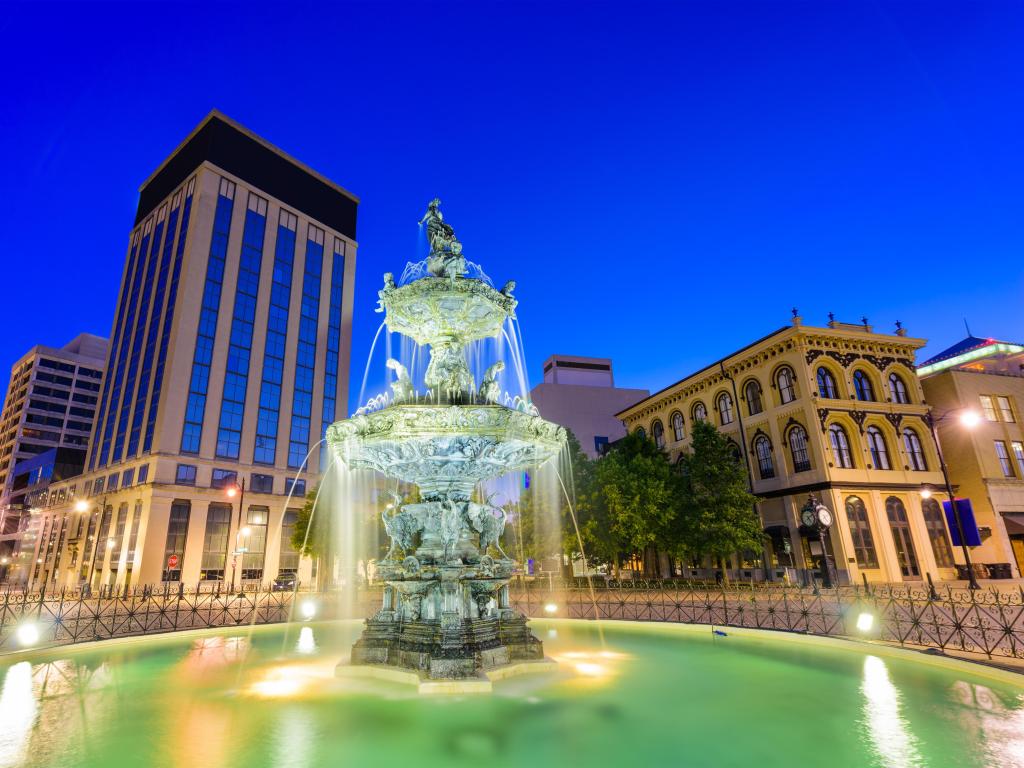 Best places to stop between Orlando to New Orleans
If you choose to divide your trip into two to three days, there are some great places along the route to stay in and explore the sights.
Spend the night in Tallahassee
If you decide to break up your trip along the Southern Route into three days, one of the best places to stop along the way in Tallahassee.
Located approximately one-third of the way, you can even stop here if you begin your trip after a day of work, and want to rest before continuing the next day.
One of our favorite places to stay in the city is the Hyatt House Tallahassee Capitol University. Barely a 10-minute detour from the route, and located in the heart of the city, you'll find a warm welcome and comfortable rooms when you arrive.
You'll be within proximity of landmarks like the Museum of Florida History, the Black Archives Research Center & Museum, Knotts House Museum, Odyssey Science Center, Levy Park, then head out for a Southern meal at Railroad Craft House.
Or if you just want to kick back and relax, check out the hotel's pool and barbecue before getting a refreshing night's sleep.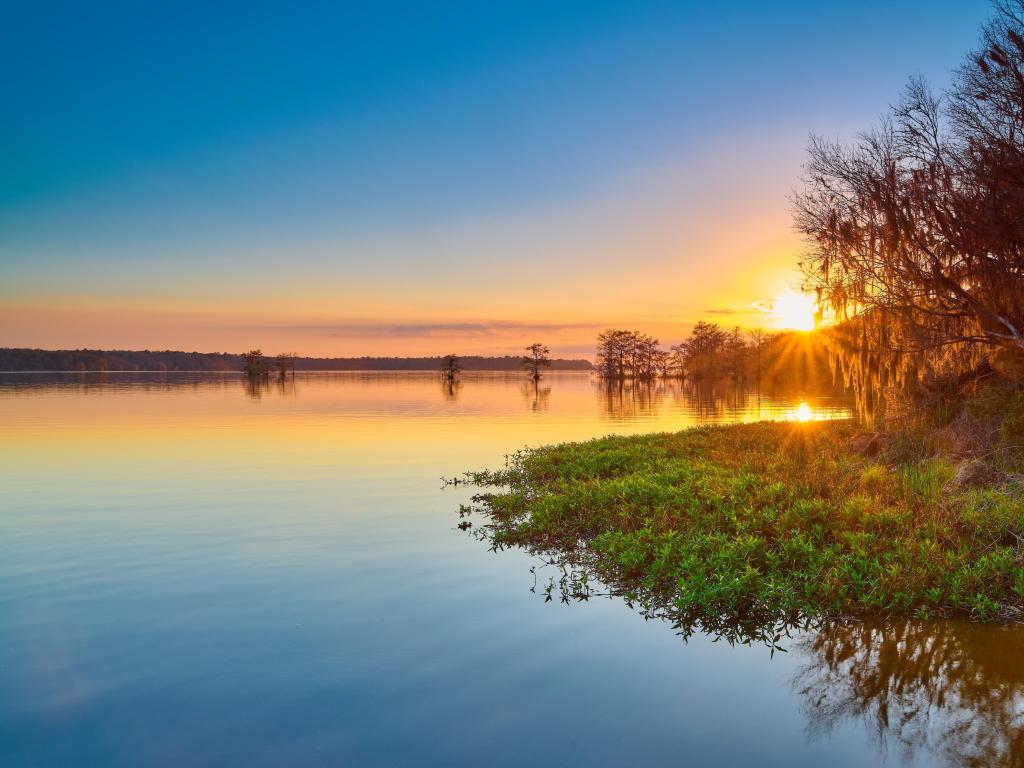 Relax and Recharge in Columbus
If you're taking the Northern Route, the city of Columbus is exactly half way along your drive. It makes a great place to spend the first night of your journey, but not just because of its convenient location.
While you're in town you can take a trip out to Historic Westville, an authentic re-creation of a village in 19th Century Georgia, or visit one of the city's excellent museums. You're spoilt for choice, with the National Civil War Naval Museum, the Columbus Museum and the Coca Cola Space Science Center, among others.
The beautiful RiverWalk extends for miles out of the city - you don't have to walk the whole length of it to enjoy some stunning views and seek out some great food and drink options too.
If you're feeling active, you can walk or cycle along the Dragonfly Trail which follows the route of an abandoned rail line, or even join a white water rafting right in the center of the city.
Seeing as Columbus is a city that grew around the river, you'll want to stay near the waterfront while you're in town. Hotel Indigo - Columbus at Riverfront Place is a great option, with views out over the city.
Located right in the heart of the city, all the main sights are in walking distance, and you're right by the RiverWalk for when you want to head out for a meal or a drink at the end of your day on the road.
Explore the port city of Mobile
Whichever route you take, the charming port city of Mobile makes for a great stopover on the second night of your trip.
If you're taking the Southern Route the I-10 will bring you straight through the city, or if you're heading down the I-65 from Montgomery on the Northern Route, it's just a short hop back into Mobile.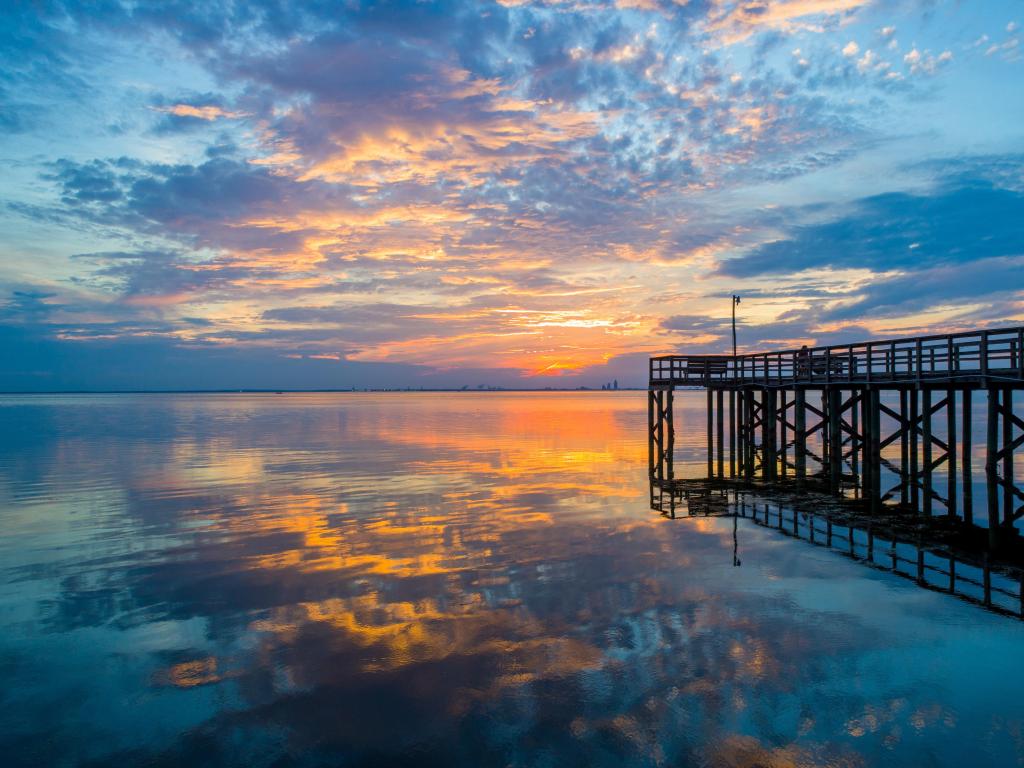 There's plenty to see and do while you're in Mobile, with top attractions including the USS Alabama Battleship Memorial Park, Cooper Riverside Park, Mobile River, and Gulf Coast Exploreum Science Center.
You could also tour the iconic Mobile Carnival Museum, which illustrates the city's age-old (and continuing) Mardi-Gras traditions.
Fort Conde Inn - Mobile is a well-priced and cozy hotel located close to the city's landmarks. You'll vacation in luxury in the charming, classically-adorned rooms
You can get your fill of authentic Alabama cuisine in the city, especially at well-known fine dining joint The Royal Scam, which is just a short walk away from the Fort Conde Inn - just be sure to leave space for the outstanding breakfast you'll be offered the next day.
Things to see on a road trip from Orlando to New Orleans
There's so much to explore while on a road trip from Orlando to New Orleans. You'll encounter iconic Florida beaches, expansive state parks, or museums and monuments dedicated to important events in the region's history.
Here's a list of some of the things that you should definitely take out time for.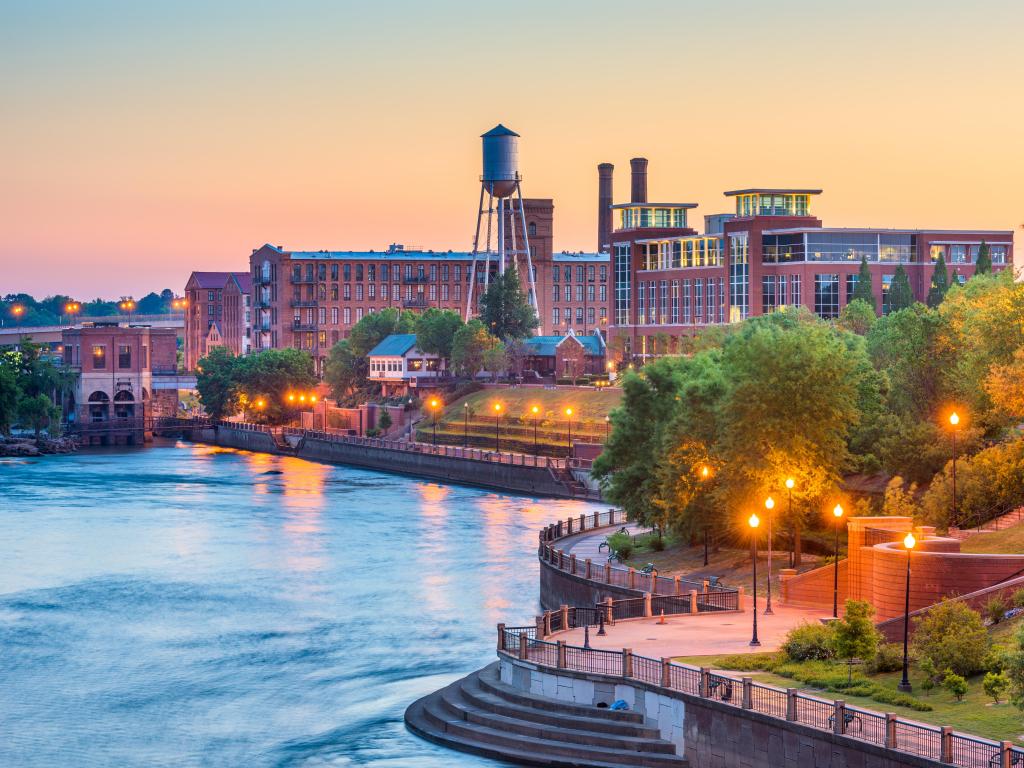 Both Routes:
Lakeridge Winery & Vineyards - A gorgeous vineyard with wine tasting tours and other guided excursions, food festivals (seasonally), and more, in Clermont, Florida.
Don Garlits Museum of Drag Racing - Located just off Interstate 75 North in Ocala, the museum celebrates the history of drag racing with exhibits of historic cars and important events.
The Canyons Zip Line and Adventure Park - Located in an area with two canyons and plenty of lakes, this adventure excursion offers nine different zip line trails, a rappel, horseback riding, and more.
Silver Springs State Park - Home to lush greenery, trails, a river, a museum, and facilities for other activities.
Rainbow Springs State Park - A tranquil expansive park with a beautiful river, natural springs, campgrounds, and more.
Butterfly Rainforest at the Florida Museum of Natural History - An iconic museum in Gainesville, it is home to several unique butterfly and bird species that you can observe in the museum's interactive exhibits.
Florida Caverns State Park - The only state park in Florida where you can take a tour of the extensive cave system and learn more about the history of the caverns.
Southern Route only:
Tallahassee Museum - A unique 50-acre lakeside landmark with exhibits, trails, wildlife enclosures and zip-lining.
Edward Ball Wakulla Springs State Park - You can spot manatees in stunning freshwater lakes when you visit this beautiful park located just outside Tallahassee.
Henderson Beach State Park - Located in Destin, Florida, this vast beachside park has a boardwalk, campground, playground, and more.
Pensacola Beach - One of the most famous Florida beaches, this resort community is known for its pristine sandy beaches and beautiful lookouts to the sea as well as its boardwalk and pier.
The Wharf - A scenic lookout in Orange Beach, Alabama with restaurants, shops, a marina, mini-golf, and more.
Bellingrath Gardens & Home - Located in Theodore, Alabama, this is a 1930s home with antique porcelain, flowers, waterfalls, and other natural marvels.
Meaher State Park - A city park in Alabama that spans over 1,327-acres along Ducker Bay and is open for walking, camping, picnicking, etc.
USS Alabama - Located in Mobile, Alabama, this WWII warship is docked by a memorial that pays tribute to the sacrifice of the soldiers and offers guided tours and historic exhibits.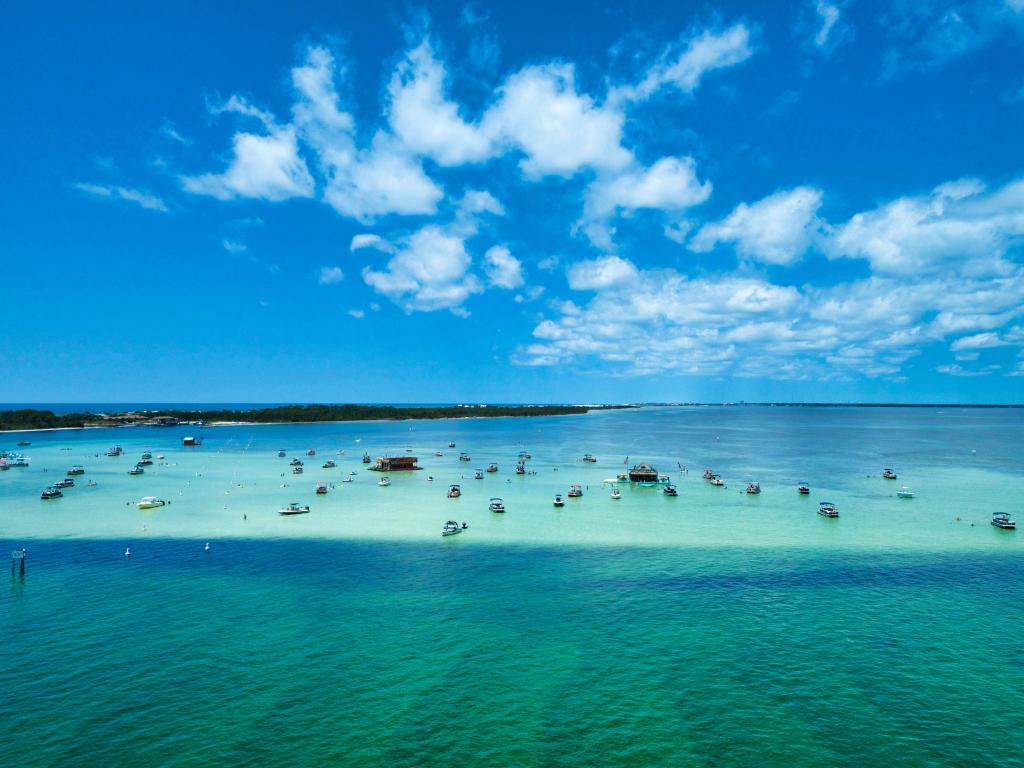 Northern Route only:
National Civil War Naval Museum, Columbus - A unique museum dedicated to the role that the Navy played in the civil war.
Chattahoochee River Walk, Columbus - Walk some of the 15 mile route along the river that brought Spanish sailors to what's now Columbus, and Native American traders for hundreds of years before that.
Tuskegee National Forest - A selection of short hiking trails await you here, accessible just off the interstate.
The Legacy Museum, Montgomery - A sobering exhibition which charts the history of slavery in the southern states, and its ongoing legacy.
Best time to go on a road trip from Orlando to New Orleans
Though you can make the road trip from Orlando to New Orleans at any point in the year, your holiday may turn out to be better in some months as compared to others.
Visiting New Orleans between February and May is considered the best idea as this is when the weather is pleasant (ranges between low 70s and mid-80s Fahrenheit).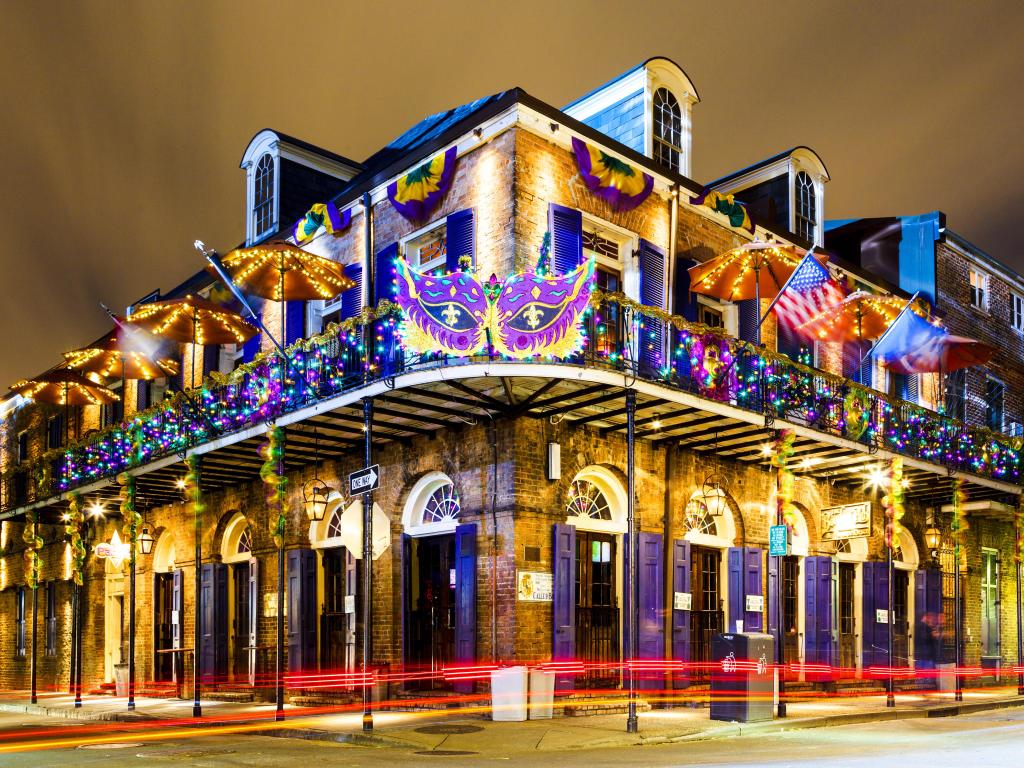 This is also when the celebrations that the town is so famously known for are truly in full swing. Events like Mardi Gras, the New Orleans Jazz & Heritage Festival, the French Quarter Festival, and so many more all take place during this time of year.
New Orleans can be pretty crowded at this time of year though, and accommodation costs will shoot up, so an alternative is to plan your trip for December or January. Hotel rates will be low and crowds will be less of an issue.
Temperatures dip slightly in December and January, with average temperatures in the high 60s - depending on your preferences this might be a positive or a negative.
If you travel from June to November you'll find a chance of hurricanes along the Gulf Coast. From July until late-August in particular, harsh weather conditions make this a time to avoid if you can.