Road Trip from Washington DC to Orlando
If a long drive spanning several East Coast states sounds like something you'd be interested in, consider a road trip from Washington DC to Orlando. With so much to see on the way, the journey to "The City Beautiful" is bound to be an unforgettable one.
The 900-mile road trip from Washington DC to Orlando takes 15 hours to drive. Key stops include Shenandoah National Park, Stone Mountain Park, Jacksonville, Charleston and Myrtle Beach, plus Walt Disney World, Fayetteville and Congaree State Park.
You won't want to miss a thing along this itinerary, so keep reading and get to know the route a little better. We also include our top tips on where to stay along the way, things to see and do, and the best time of year to travel.
How far is Orlando from Washington DC and how long will the road trip take?
Comparison of road trip routes between Washington DC and Orlando

| Route | Distance | Driving Time |
| --- | --- | --- |
| The Fast Route (via Interstate 95) | 900 miles | 14 hours 30 minutes |
| The Scenic Route | 1,100 miles | 19 hours |
Following the Fast Route, the road trip from Washington DC to Orlando spans a distance of 900 miles and can be driven just under 15 hours of non-stop driving.
With a trip of this length it isn't possible to complete it in a single day. Ideally you'd need to devote up to a week to complete this drive, allowing you plenty of time to explore the great attractions and include a few overnight stops along the way.
Another option, if you're okay with adding extra time to the trip, is to consider leaving Washington from the west and driving along the 200-mile Shenandoah Valley. This Scenic Route will take 19 hours to drive and spans a distance of 1,100 miles.
This scenic route gives you a slew of beautiful parks and cities to explore, and it converges with the other route not far from Charleston and Myrtle Beach, just in time for a sweep of the South Carolina, Georgia, and Florida coasts.
Best road trip route from Washington DC to Orlando
The best road trip route from Washington DC to Orlando really depends on how fast you want to get there and how you'd like the first half of your drive to look.
By following the Fast Route option and traveling via Interstate 95, your journey will be considerably quicker. This route still passes by several notable cities like Rocky Mount and Fayetteville, as well as stunning parks and forests.
You could add Wilmington and the North Carolina shore to the Fast Route, but these coastal attractions require you to make a few sizeable detours along this already-lengthy trip.
If time and number of attractions en route is more important to you, then consider following the Scenic Route which takes you via Shenandoah and gives you much more to look at. Whichever route you pick, the final stretch of the ride is the same.
How to drive from Washington DC to Orlando
The map above shows our suggestions for the best road trip routes between Washington DC to Orlando. Keep reading for detailed descriptions of both routes, where to stay on either, and the best things to do on the way.
The Fast Route (via Interstate 95)
Leave Washington DC on Interstate 395 heading south before hopping onto I-95 just past Lake Accotink Park. After passing Pohick Bay and Fountainhead Regional Parks and crossing the Occoquan River, drive by Prince William Forest Park and continue south to Richmond.
Past Richmond, continue along the interstate through Petersburg, and if you want to shake things up, detour to the coast to see Dismal Swamp State Park. Otherwise, keep going south and add a much-needed flair to the trip with an overnight stop at Rocky Mount or Fayetteville.
Crossing over into South Carolina, stop by Lynches River County Park and Manchester State Forest, then cross Lake Marion via the Francis Marion Bridge and pass Santee State Park. From here you can take a relatively small detour to Charleston and Francis Marion National Forest.
Follow US-17 and I-95 before passing by Savannah National Wildlife Refuge and the city of Savannah, another great option for a stop. After crossing the Ogeeche River, you'll soon reach Altamaha Wildlife Management Area.
Further south is the city of Jacksonville, nestled between Timucuan Ecological and Historical Preserve and Osceola National Forest. You can also spend some time exploring the coast along this stretch.
Continue past Bulow Creek State Park, Ocala National Forest, and Tiger Bay State Forest before taking I-4 and following it past Wekiwa National Park and several of Florida's beautiful lakes before reaching Orlando.
The Scenic Route
Leave Washington DC via Interstate 66 west, passing several pretty towns as well as Bull Run Regional Park and Manassas National Battlefield Park.
Not long after Meadows State Park, take I-81 and follow it along Shenandoah National Park, Monogahela National Forest, and George Washington and Jefferson National Forests.
When you arrive in Fort Chiswell, you can take I-77 past New River Trail State Park, but for an added treat instead follow the Blue Ridge Parkway, which features some of the most scenic vistas in the area, including Stone Mountain State Park and Grandfather Mountain State Park.
Follow the Blue Ridge Parkway until you reach US-321 south, driving alongside South Mountains State Park until you get to Charlotte. While here, you could consider a quick detour to Crowders and Kings Mountain State Parks just west of town.
Back on the main route, continue along I-77 into South Carolina, then pass Landsford Canal State Park and Sesquicentennial State Park before checking out Columbia.
From here, follow I-26 past Congaree State Park and follow it onto I-95. The routes converge just past Lake Marion, not far from Charleston. You'll then follow the rest of the trip exactly the same as the Fast Route, heading past Savannah, Jacksonville and finally on I-4 to Orlando.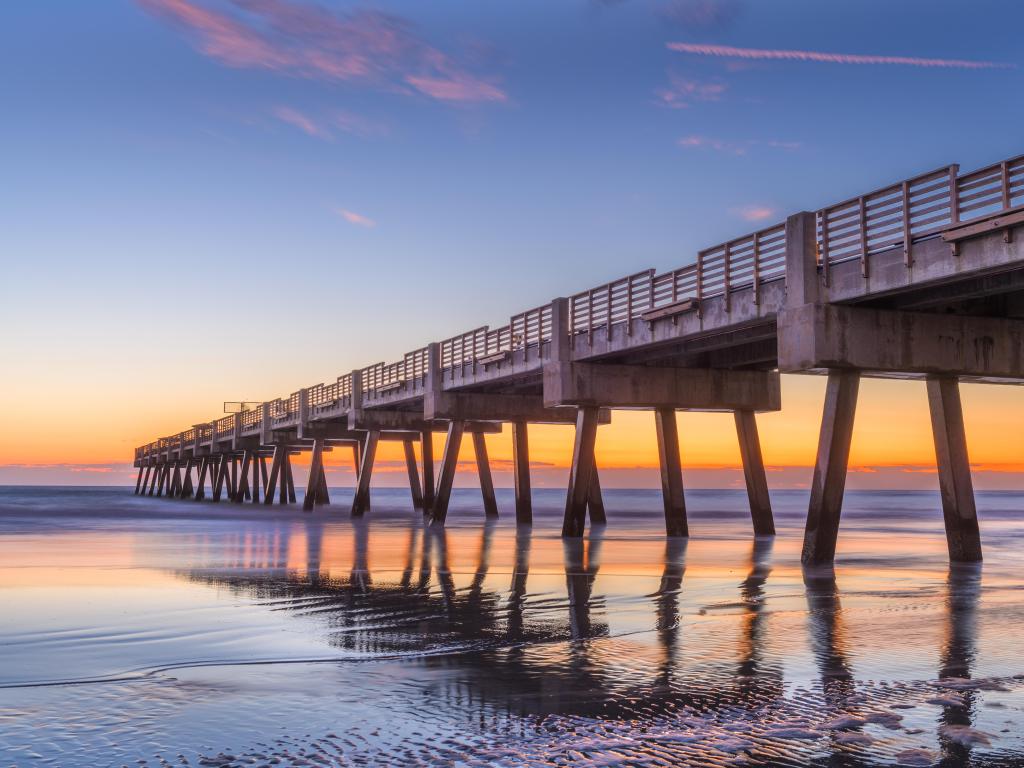 Best places to stop between Washington DC and Orlando
Given the relatively lengthy drive, it should come as no surprise that there are plenty of great stops between Washington DC and Orlando, chief among them being those in major cities. Here are some of the highlights:
Marvel at the Atlantic coast in Charleston
Located about two-thirds into your trip (irrespective of route), Charleston makes for an ideal place to spend a night or two if you plan on exploring the route in detail.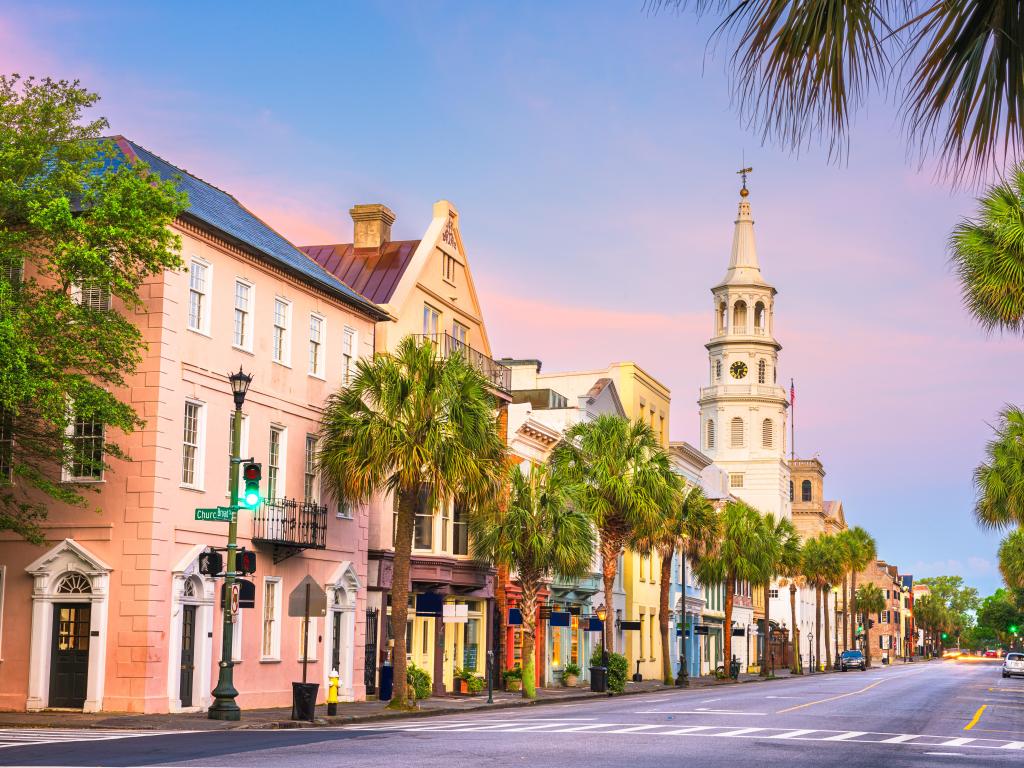 Charleston is a port city in South Carolina with a rich history dating back to 1670. Defined by its cobblestone streets and pastel antebellum houses, its promenade and Waterfront Park both overlook its pretty harbor. It's now one of the top travel destinations in the world.
Among its many great hotels, The Dewberry is our personal favorite. With its striking midcentury architecture and upscale interior design, it's easy to see why this boutique hotel is so popular.
The hotel is within walking distance of several of Charleston's most sought-after attractions, including the Charleston Museum, American Theater and Charleston Farmers' market.
If you'd prefer to just hang out and soak up the ambience of this impeccably designed hotel, you're in luck: The Dewberry boasts a highly-rated American Southern brasserie-style restaurant, a fabulous cocktail bar and a glass-enclosed rooftop venue.
As tempted as you may be to stay within the hotel grounds, though, we suggest you get out venture downtown and experience Charleston's beautiful and colorful street scenes. You can thank us later!
Explore US history at Fayetteville
A great place to stop in if you're following the slightly longer Scenic Route is the city of Fayetteville. The lesser known destination has plenty to offer in terms of great attractions, as well as being perfectly placed to visit nearby Caroline Sandhills National Wildlife Area.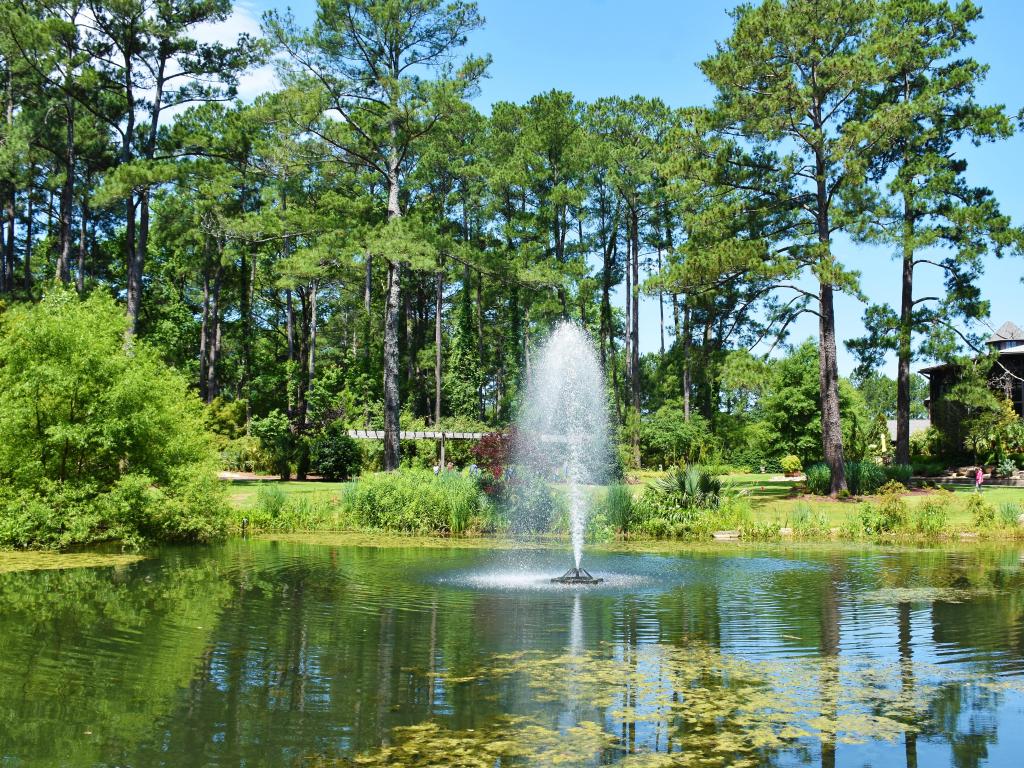 Located around halfway to Orlando, Fayetteville is known for Fort Bragg and its Airborne and Special Operations Museum which has exhibits on US Army history, as well as a stunning riverside Cape Fear Botanical Garden featuring plan species such as camellias and daffodils.
After a long drive and explore of the city, a great place to stop for the night is at Fairfield Inn & Suites by Marriott Fayetteville North. Located just 2.2 miles from Cape Fear River Trail and a short drive from the 82nd Airborne Division War Memorial Museum, this resort is ideally placed.
Featuring free parking, a fantastic and welcoming indoor swimming pool and comfortable, modern rooms, you'll be sure of a good nights sleep. As an added bonus, there's also a great terrace to enjoy stargazing at night and a fire pit to keep you warm.
Where to stay once you reach Orlando
Orlando's very best resorts are unlike anything you've probably ever seen. Picking out the best one is a tall order, but it's hard to dispute the fact that Universal's Loews Royal Pacific Resort one of the most impressive.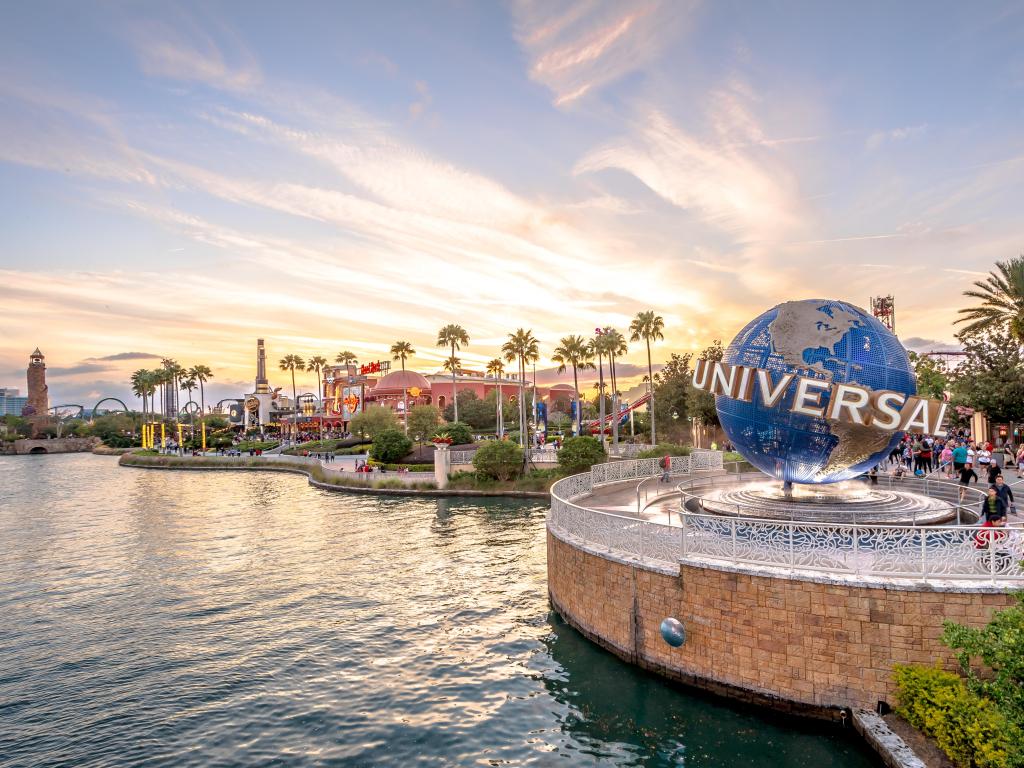 Conveniently located close to Universal Orlando which is home to various iconic theme parks, such as Volcano Bay and The Wizarding World of Harry Potter, this hotel features incredible rooms and a whopping choice of six on-site restaurants.
If you don't fancy the theme parks, the hotel has enough amenities to keep you entertained, including a super outdoor pool, hot tubs and sports courts.
What's more, by Orlando standards, this hotel is also relatively close to the center of town so you can explore more of this city, from great parks including Walt Disney World to its Orlando Science Center and popular Universal City Walk.
If all of this sounds expensive, it is and it isn't – the hotel offers great room deals in a variety of price ranges, allowing for both an extravagant and a relatively thrifty stay, depending on your budget.
Things to see on a road trip from Washington DC to Orlando
This incredibly scenic itinerary is home to countless landmarks that deserve your full attention. Here is a list of some highlights to get you started: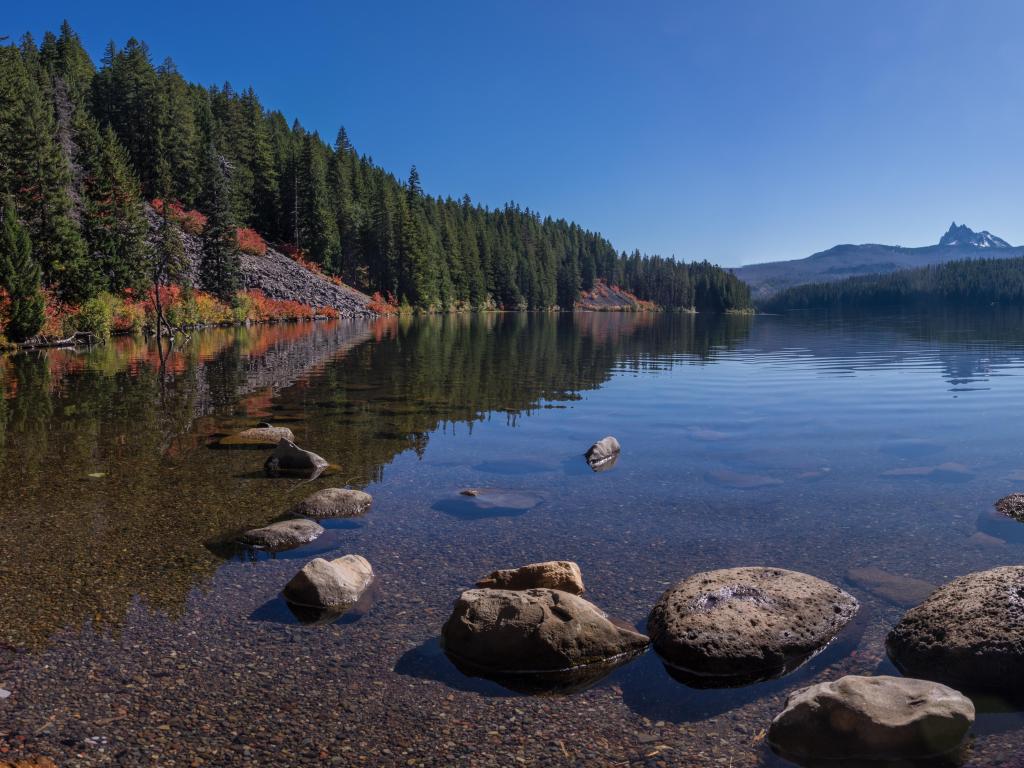 Both routes
Charleston - Explore this port city in the heart of South Carolina, known for its elegant French Quarter and Battery districts. You'll find quaint and pretty streets and great seafood.
Jacksonville - The largest city in the States (by area) is bound to impress with its varied architecture and assortment of tourist attractions.
Walt Disney World, Orlando - There are a huge choice of theme parks and amusements to explore in Orlando, but perhaps its most famous is Walk Disney World resort, a popular amusement park for any age.
Savannah - Georgia's oldest city boasts countless historic buildings and gorgeous riverside parks. Separated from South Carolina by the Savannah River, it's known for its manicured parks and the pretty Forsyth Park.
Savannah National Wildlife Refuge - This popular refuge is home to a variety of wildlife including several endangered and threatened species such as bald eagles, wood storks and manatees. Enjoy beautiful walks in this beautiful spot.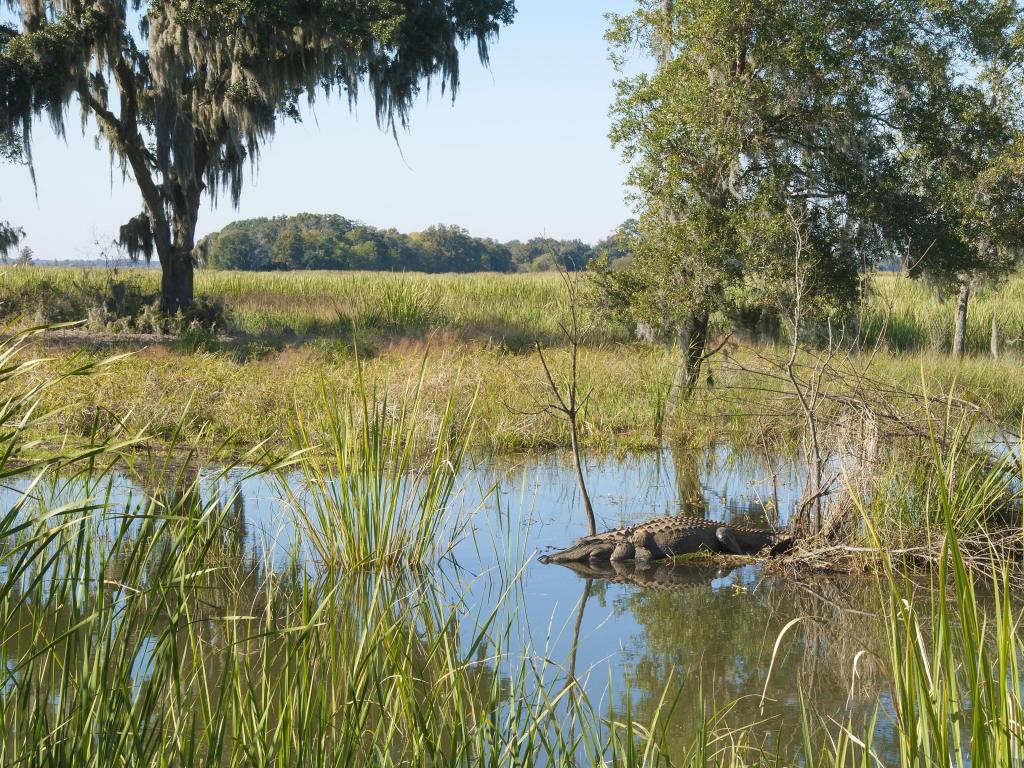 The Fast Route
Prince William Forest Park - An oasis of tranquility, this park was originally established as Chopawamsic Recreational Demonstration Area in 1936. Today it is the largest protected natural area in Washington DC.
Richmond - The capital of Virginia is among America's oldest major cities. Today it's a great place to learn about the American Civil War, as well as visit its many art galleries and museums.
Fayetteville - Located in North Carolina, this city has world-renowned museums, chic boutiques and international dining options. Probably best known for Fort Bragg, a major US Army installation, there are also great botanical gardens to explore in this great city.
Dismal Swamp State Park - Discover a unique wilderness experience at this park which has been witness to American Indian hunting parties. The park features 20 miles of trails, kayaking on its lakes and a 2,000-foot broadwalk which takes you over the swamp itself.
Lake Marion - The largest lake in South Carolina, it is often referred to as South Carolina's inland sea. Explore its 315-mile shoreline and enjoy the beautiful landscapes that surround it.
Francis Marion National Forest - Offering everything from the Appalachian Mountains to the piedmont pine forests and the Intracoastal Waterway, this forest is located north of Charleston and has great trails and opportunities for spotting wildlife.
Osceola National Forest - Created by President Herbert Hoover's proclamation on July 10, 1931, this forest is a great place to escape the bustling city and reconnect with the land. With nearly 200,000 acres waiting to be explored, you'll easily find a quiet spot or two.
Ocala National Forest - North of Orlando, this forest is known for its large areas of sand pine scrub forest. Discover lakes, ponds and beautiful springs in this popular forest and enjoy hiking trails, boating and nature spotting.
Tiger Bay State Forest - Tiger Bay consists of large areas of swamp with embedded pine islands and a large pine ridge area. It's popular amongst hikers as well as camping and fishing.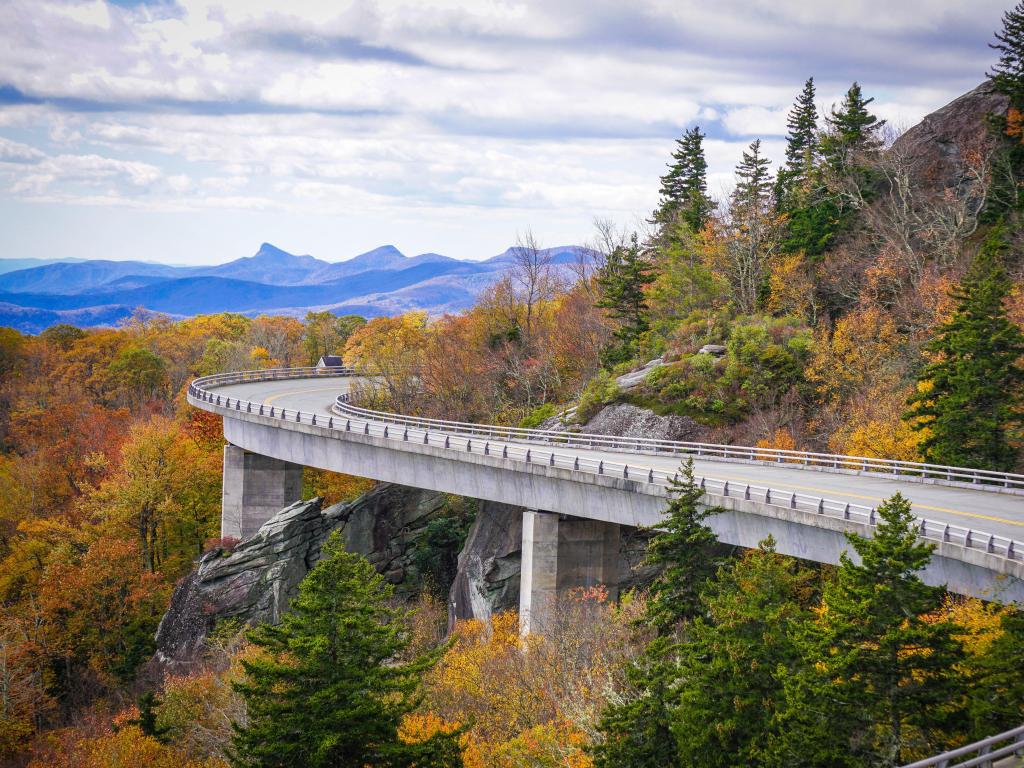 The Scenic Route
Pohick Bay Regional Park – Explore this scenic park along the Potomac River featuring the Pirate's Cove water park and popular with those who enjoy its many trails.
Santee State Park – Besides also being a great hiking spot, Santee State Park sits along Lake Marion which is one of the best fishing spots in the East Coast area.
Myrtle Beach – The Grand Strand and abundance of world-class golf courses attract millions of visitors to Myrtle Beach each year, a city and vacation resort on South Carolina's Atlantic coast.
Blowing Rock - This village in western North Carolina on the scenic Blue Ridge Parkway and is named after The Blowing Rock, a formation with sweeping views of peaks, forests and the Johns River Gorge. There's also a great museum to explore and great trails to enjoy.
Bull Run Regional Park – This is one of the quintessential camping and sightseeing spots in the area, courtesy of the beautiful meadows along Bull Run.
Shenandoah National Park – Just 75 miles from Washington DC, this stunning park draws thousands of tourists every year thanks to its wide assortment of wildlife, cascading waterfalls and spectacular vistas. You will need an Old Rag Day-Use Ticket if you are planning to visit the Old Rag Mountain. Please check the national park's website for details.
Blue Ridge Parkway – Spanning nearly 500 miles, this road is one of the longest stretches of scenic areas in this part of the States and links Shenandoah National Park to Great Smoky Mountains National Park.
Stone Mountain State Park – An impossibly scenic park and the definitive picnicking and hiking spot in the area, Stone Mountain State Park covers 14,000 acres and includes waterfalls and stunning forests.
Charlotte – Besides its iconic sports teams, this city is renowned for its stunning urban architecture as well the Levine Museum and NASCAR Hall of Fame.
Crowders Mountain State Park – A wide selection of scenic hiking trails are on offer at this state park that lead to an epic view from atop Crowders Mountain.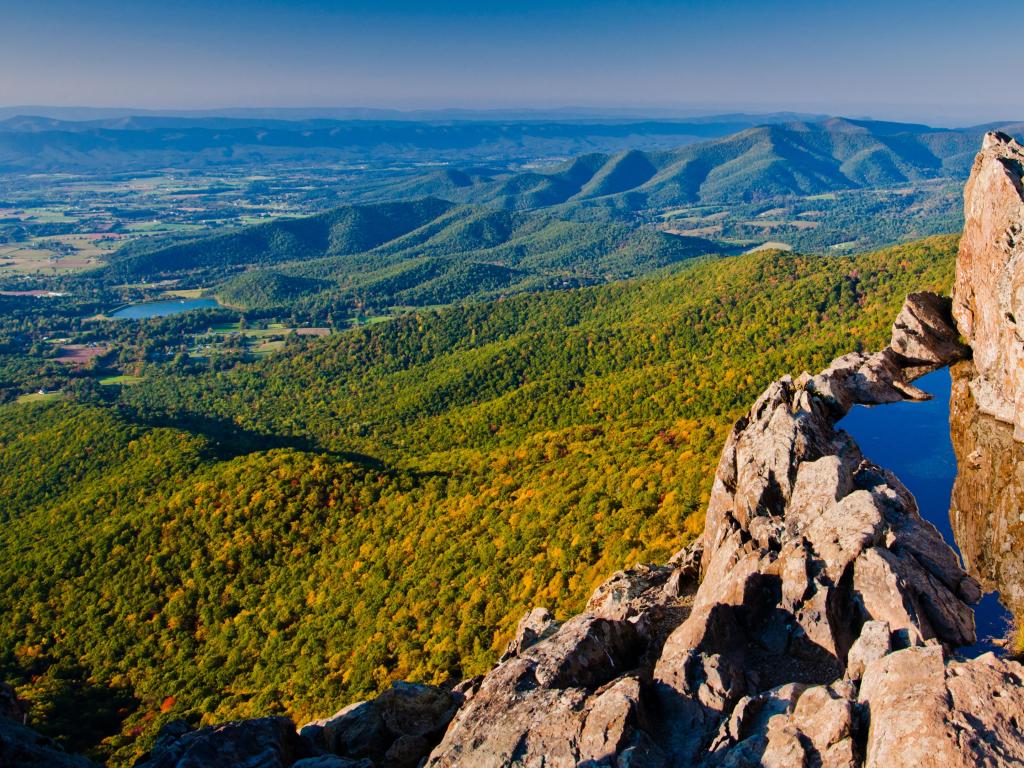 Best time to go on a road trip from Washington DC to Orlando
Deciding on the best time to do a road trip from Washington DC to Orlando can be tricky, given that you need to plan around the lengthy drive and the swarm of tourists that flock to the city for much of the year.
Summer can be a challenging time to visit Orlando – where there's a Walt Disney World, Universal Orlando and SeaWorld, there are bound to be hordes of families, especially during summer vacation. On top of that, the temperatures often exceed 90 degrees Fahrenheit.
Christmas holidays are another good time to visit Orlando's theme parks, which spells bad news for anyone looking to keep their visit quieter and more peaceful.
Thankfully, this is a relatively small window of time, meaning much of the winter season can be enjoyed with pleasant temperatures (lows on average of 52 degrees) and relatively smaller crowds.
You may want to avoid travelling during the fall as this is the city's hurricane season. Although they can technically start as early in June, storms in Orlando really pick up steam in mid-fall, potentially putting a damper on your trip.
The golden middle ground for the trip would definitely have to be spring. Temperatures aren't quite as scorching as they are in the summer, and the abundance of vistas, parks, and hiking trails are at their best in the springtime.
Finally, if you'd like your trip to end with a bang, why not time your visit with one of Orlando's fantastic festivals. Think Orlando Water Lantern Festival in July, its iconic Film Festival in October or the Dragon Parade Lunar New Year Festival.