Road Trip From New York To Orlando
Whether you're driving down to Disney World or getting away for some much needed sunshine on Florida's beaches, the drive down the Eastern Seabord is an amazing way to get from New York to Orlando in style.
The 1,100-mile road trip from New York to Orlando takes 16 hours to drive so allow at least a few days. Stops include Philadelphia, Baltimore, Washington D.C., Myrtle Beach, Charleston, Savannah, and Francis Marion and Ocala National Forests.
Read on for full details on the best route to take, places to stop and things to do along the way!
How far is Orlando from New York and how long will the road trip take?
Orlando is approximately 1,100 miles south of New York before accounting for stops and detours.
If you drove directly, it would take about 16 hours of pure driving so accounting for food, petrol and convenience stops, you'll need at least 2 days even if you want to drive down as fast as possible.
If you want to actually see places along the way and make it into a proper road trip, you'll want at least a week depending on how many of the amazing sights you want to explore along the road trip route.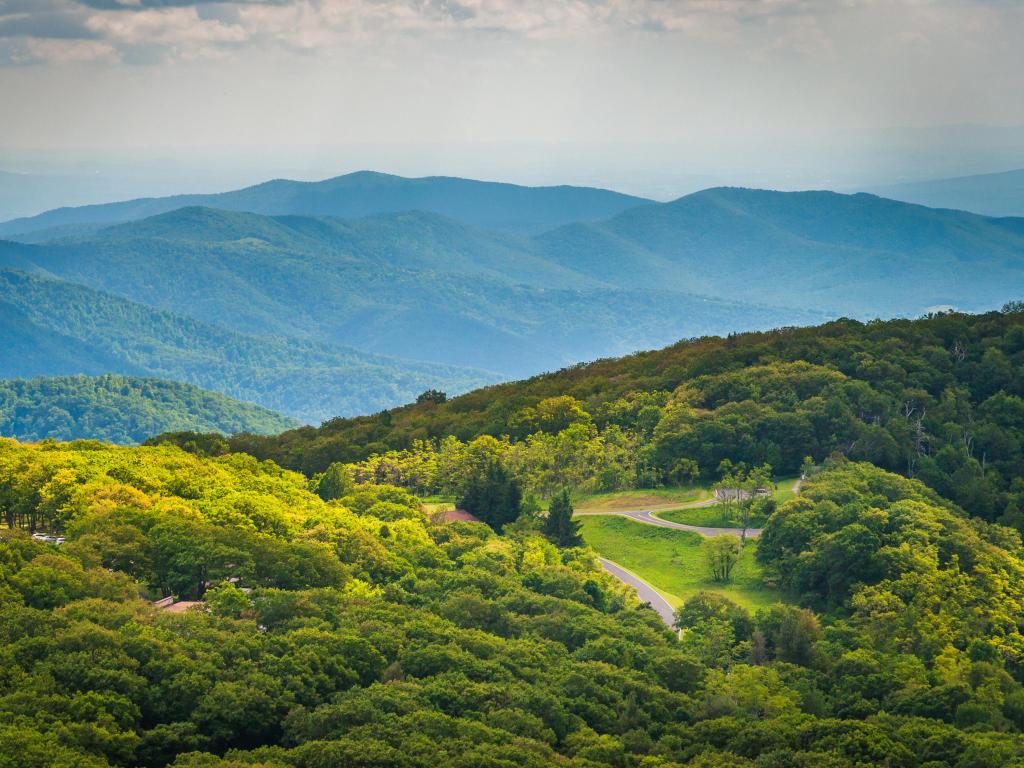 Leaving from New York City, the most direct way to drive to Orlando follows Interstate 95. So although the route south to Florida, the driving directions are about as simple as it gets.
Bear in mind that you'll be passing through (or near) a number of major cities along the way, so you might encounter some traffic, not that it'll feel like much if you're used to the gridlock in New York City.
Best road trip route from New York to Orlando
You could choose to take a number of different roads on your journey from New York to Orlando, but the one we suggest, along the Interstate 95, is the fastest and most direct way to get there.
Road trip route from New York to Orlando
After heading out of Manhattan into New Jersey, Interstate 95 is going to take you the entire way to Orlando, Florida.
During this journey, you will pass the several amazing historic cities that are well worth visiting, including Philadelphia, Baltimore, Washington D.C., Charleston and Savannah.
Given the length of the route, everything from the Blue Ridge Mountains to the beaches of the Carolinas and Florida are there as stopover options along the way and don't be afraid to take a detour to explore if you have the time.
Once in Florida, you will pass through Jacksonville and drive along the coast, but be sure to visit Okefenokee National Wildlife Refuge and Ocala National Forest west of the interstate. Not long after passing the latter, you'll find yourself in the city of Orlando.
Best places to stop between New York and Orlando
There is an endless list of places to stop on the road trip from New York to Orlando.
From mountain cabins to beachside huts, huge resorts and small historic city hotels, there's something for every taste, but here are two great options that break up the journey nicely into manageable daily drives,
Soak up the history in Washington DC
Washington D.C. is about a four-hour drive from New York, making it an excellent option for an overnight stay after your first leg of the road trip.
CitizenM Washington DC Capitol offers a great central location and stunning views of the city, making it a great base to explore the nation's capital.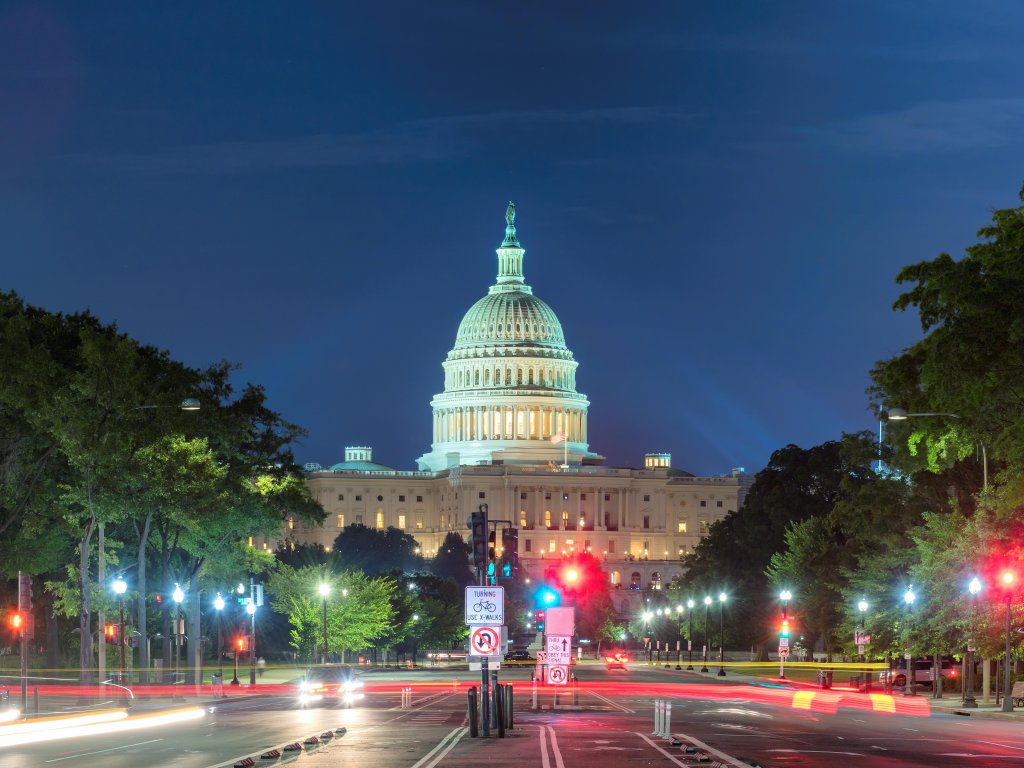 Seeing as you're passing right through, it would be a shame not to take some time to explore Washington DC on your way down to Orlando.
There's a super convenient car park right across the road from the CitizenM hotel and you're 2 blocks away from the National Mall - perfect for stretching your legs and seeing the Capitol, Smithsonian and the Washington Monument.
Best of all, despite maybe having one of the best locations in town, the hotel is pretty reasonably priced and is super easy to find being right by the exit from the interstate meaning you don't have to navigate the maze of DC's downtown.
Enjoy the sand and waves in Myrtle Beach
If you love the beach, then the 60 miles of sensational coastline around Myrtle Beach is going to tick the box.
Directly overlooking the beach, the Marriott Myrtle Beach Resort & Spa at Grande Dunes is a fantastic place to stay if you want to relax and watch the waves as the sun sets.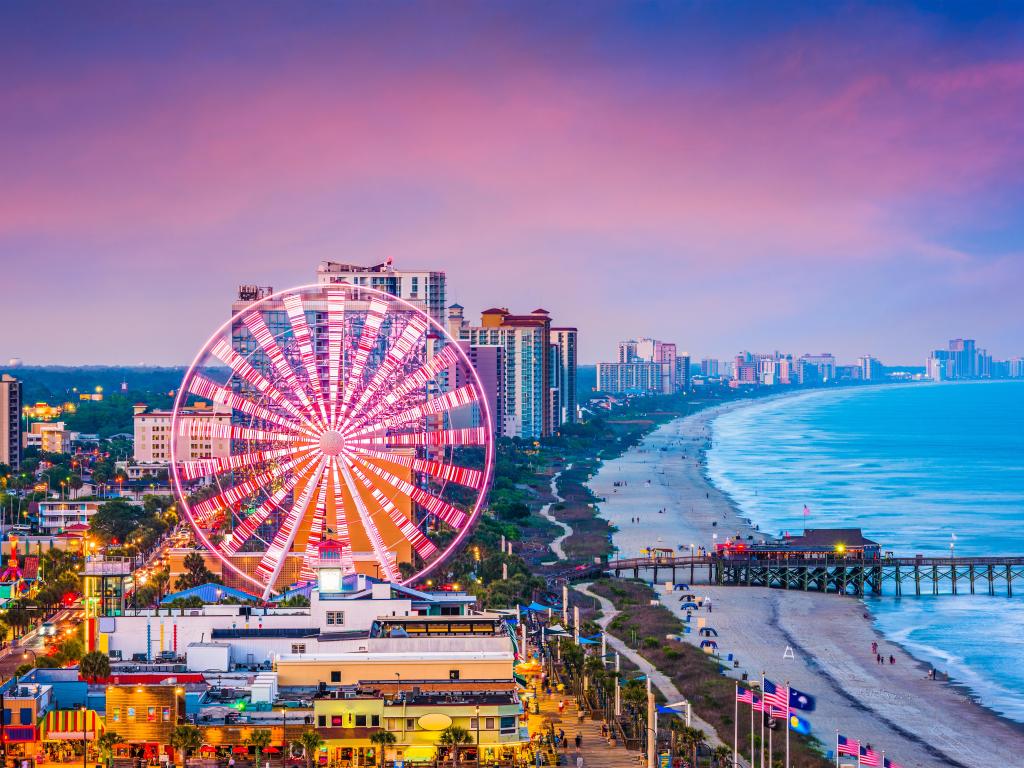 If you're feeling lazy, there is a great bar and restaurant in the hotel itself or you can take a 10-minute drive to a beautiful beachfront boardwalk that features an amusement park with a giant Ferris wheel.
For those planning to explore Orlando's golf clubs, there are some amazing options to get a practice round near the hotel.
If you're planning to stop twice on your way down to Orlando, Myrtle Beach is about halfway from Washington DC and is a more relaxed alternative to stopping in Charleston or Savannah.
Things to see on a road trip from New York to Orlando
With so many compelling sites and places to visit on a road trip from New York to Orlando, you can easily be forgiven for feeling a little overwhelmed at first when it comes to planning the journey out.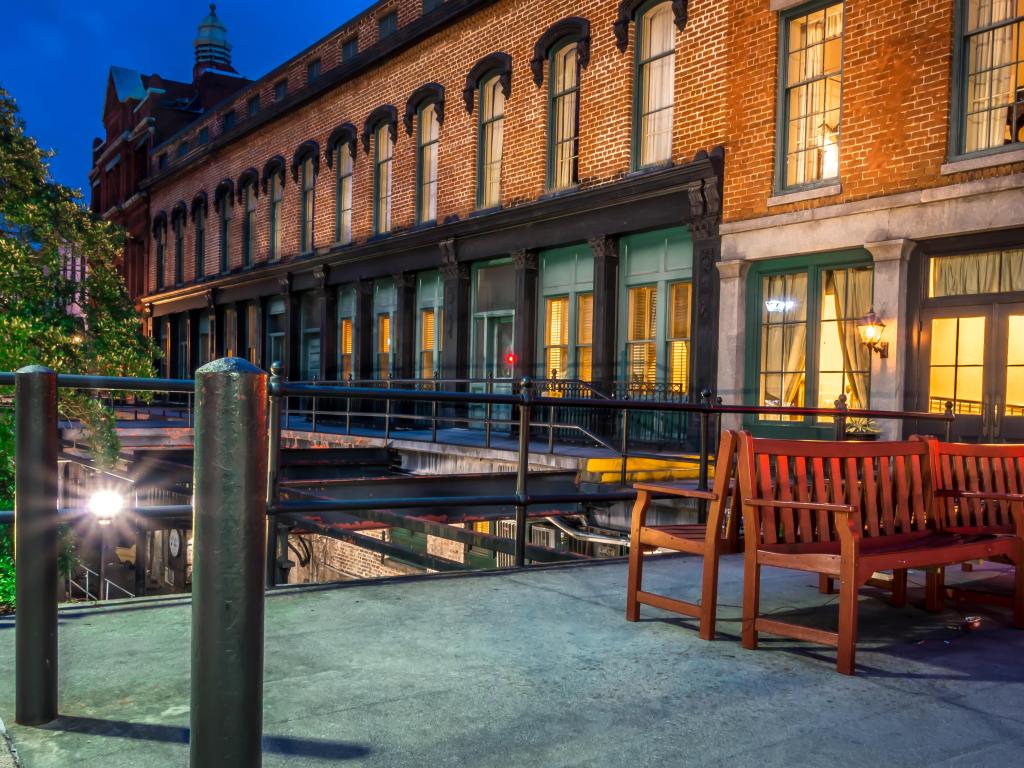 To help you out, we have put together this list of main highlights, which we definitely recommend you check out:
Six Flags Great Adventure - Fun amusement park with a waterpark, wildlife area, and its main feature, the Jersey Devil Coaster – which is the world's longest, fastest and tallest single rail rollercoaster.
Princeton - One of the oldest universities in the world, this famous Ivy League school was founded in 1746. It is known for the academic excellence of its engineering, science & humanities programs.
Sesame Place – Let the kids loose and relive your own childhood at the Sesame Street-themed amusement park in Langhorne, Pennsylvania. Home to a collection of fun rides, water slides, interactive parades, and the much-loved Elmo's World.
Philadelphia – Historic city, famous for the Liberty Bell and Independence Hall (where the declaration of Independence and the Constitution were signed). Well-known for the Philly Cheesesteak and for being the City of Brotherly Love.
Atlantic City – A bit of a detour, but if you want to walk the boardwalk or check out the remaining casinos in the East Coast's gambling capital, Atlantic City is the place to go.
Hershey's Chocolate World – Lovers of Hershey chocolate will not want to miss this chocolate paradise in Hershey, Pennsylvania.
Baltimore – Energetic city situated at the mouth of the Inner Harbor in Maryland. Famed as the birthplace of 'The Star-Spangled Banner', it is also noted for its hipster culture, many terrific museums and attractions like the National Aquarium.
Gettysburg – One of the most historically significant parts of the entire USA. Check out the Gettysburg National Cemetery, where a memorial marks the site of Abraham Lincoln's famous 1863 Gettysburg Address. Also, visit the Gettysburg National Military Park, which showcases a fascinating collection of Civil War relics.
Washington D.C. – America's capital city is packed with history on every corner - The White House, Lincoln Memorial, Washington Monument, Capitol Hill and the country's best museums and art galleries are a must!
Skyline Drive - One of the most scenic roads in the world running along the Blue Ridge Mountains from Washington DC.
Norfolk – Lovely city on the waterfront in southeast Virginia. Home to a massive naval base which is situated on the Chesapeake Bay. Also has its fair share of interesting museums and the fascinating riverside Virginia Zoo, which showcases bears, lions, birds, and other farm animals.
Nascar Hall of Fame – Located in Charlotte, the Nascar Hall of Fame is a shrine to the history and heritage of this genre of motorsport. It honors drivers and other people that have made a major contribution to the sport.
Myrtle Beach – Spectacular beachside city and vacation resort on South Carolina's Atlantic coast. It boasts more than 60 miles of pristine white sandy beaches and also features an iconic boardwalk with an amusement park that has the tallest Ferris wheel in the USA. It also has a number of championship standard celebrity-designed golf courses in the area too.
Charleston – Beautiful, historical city that is home to Fort Sumter and Charleston Harbor. Known for its stunning beach, cobblestone walkways, and lovely parks, it also houses the South Carolina Aquarium and The Charleston Museum, which was founded in 1773.
Savannah – City with a rich cultural history, and gorgeous well-preserved architecture. Take a walk to see the beautiful squares and live oak-lined streets and explore the local plantations.
Jacksonville – The largest city by area in mainland USA, with a coastline that incorporates more than 850 square miles of sensational beaches. The Museum of Science and History, Cummer Museum of Art & Gardens, and the Jacksonville Zoo and Gardens count amongst its many attractions.
Daytona Beach – Once known as the world's most famous beach, Daytona has over 23 miles of exquisite, wide flat sandy beach. Home to the Ponce de Leon Inlet Lighthouse, which is the tallest lighthouse in Florida, it also has a lovely boardwalk and pier as well as a world-famous speedway track.
Kennedy Space Center – If you love all things space, then NASA's Kennedy Space Center is somewhere you should visit. Fun and interactive, it showcases magnificent exhibits and displays like historic spacecraft and various space matters. You can also take a tour out to the launching pads too.
Best time to go on a road trip from New York to Orlando
A road trip from New York to Orlando is one you can do all year round.
Traffic will be busier during the summer, the holidays and at the weekends, while the prices of hotel accommodation, and entry to many tourist sites and attractions, will probably be at peak rate then too.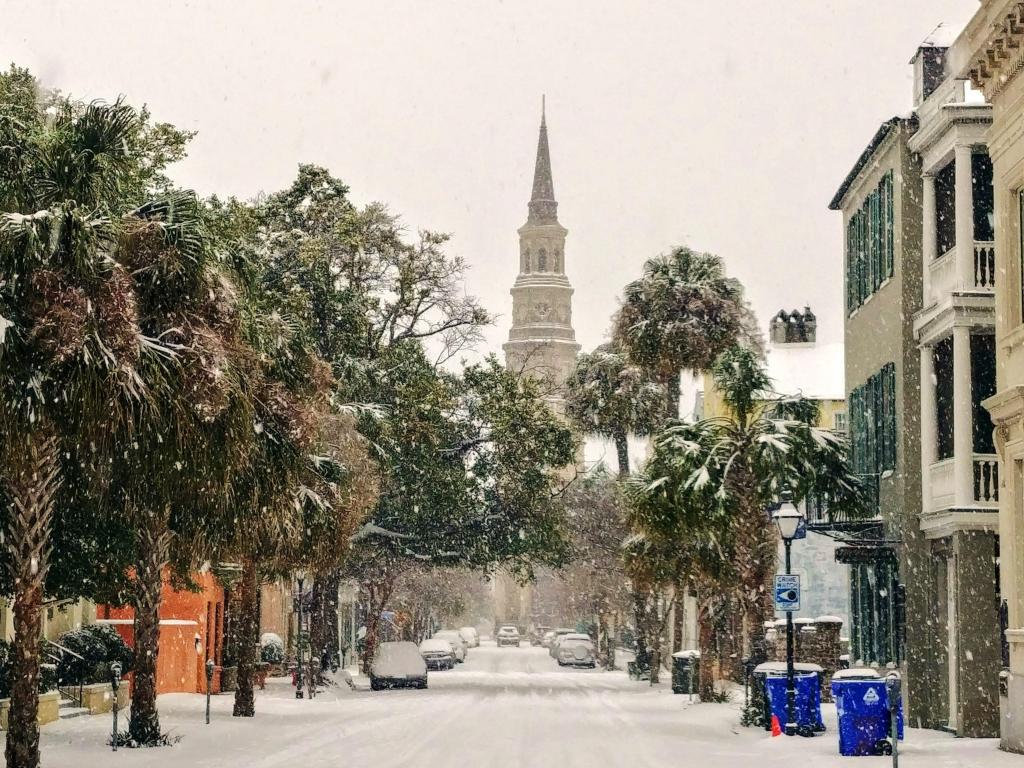 In the winter months, snow may slow you down a bit, especially if you plan to visit some places that can only be accessed via back roads. (Be sure to take your snow chains with you for your tires if this is the case).
Late spring or early fall might be the optimal times to go, as traffic will not be as heavy, prices should be lower, and queues at various attractions are likely to be far less.
Before you head off on your trip, it is a good idea to get your car fully serviced. Especially your heater and air-con, to ensure you can keep you warm or cool as the weather dictates.