Road Trip from Orlando to Washington DC
Showcasing endless miles of pristine beaches, numerous cities of historic and cultural significance, world famous tourist attractions and some of the best food you can eat in the country, a road trip from Orlando to Washington is a great way to explore the east coast of America.
The 990-mile drive from Orlando to Washington via I-95 takes about 16 hours. You'll pass Jacksonville, Savannah, Charleston, Myrtle Beach, Wilmington and Richmond en route, or take a stunning detour along the Blue Ridge Parkway.
These are just some of the many fantastic places you can head to during this wonderful journey. So please keep on reading until the end to learn more about where you can go.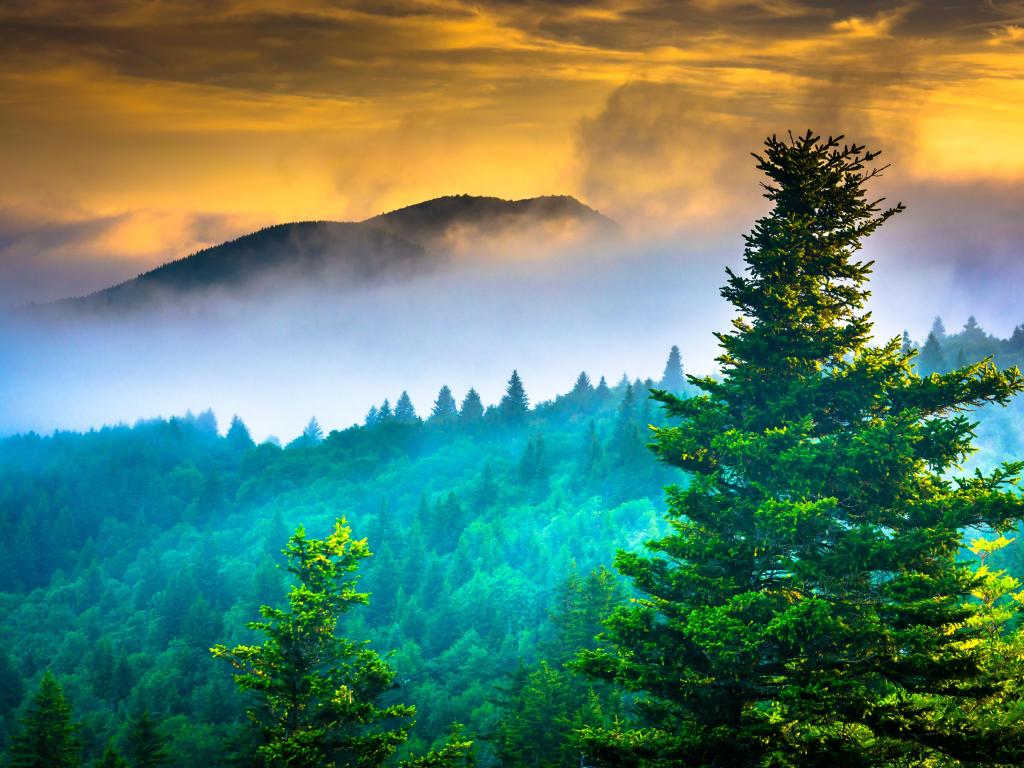 How far is Washington DC from Orlando and how long will the road trip take?
Comparison of the two very different routes between Orlando and Washington DC
Route
Distance
Driving Time
The Direct Route
990 miles
16 hours
The Blue Ridge Parkway Route


Total route length

1,025 miles
17 hours
The Interstate 95 links the entire eastern seaboard of the US, and it's this road that you'll travel on for most of the 990-mile journey between Orlando and Washington DC.
It's possible to cover this 16 hour drive in two days. But where would the fun be in that?
Instead, turn this drive into a real adventure and take the time to visit a few places over the course of five to seven days.
Once you hit the road, the drive from Orlando to Washington DC is a very easy one, following well-signposted roads with plenty of places to stop and refuel or stretch your legs.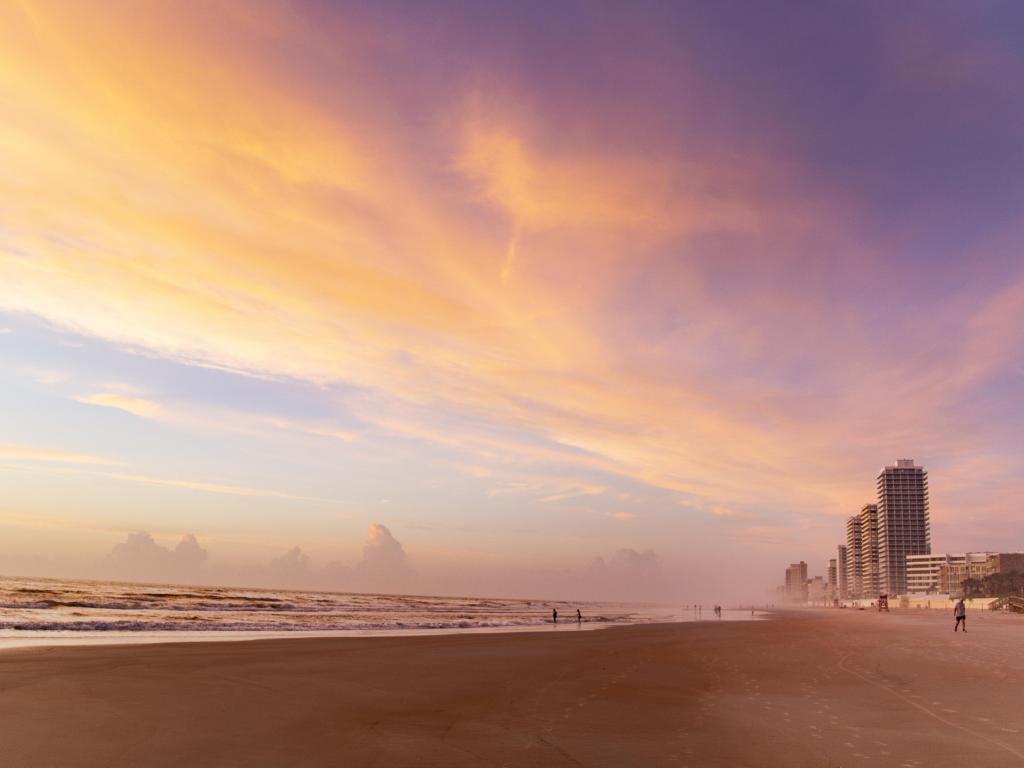 Best road trip route from Orlando to Washington DC
When setting out on a road trip from Orlando to Washington DC, most people take the I-95, which is essentially one straight road. It's the I-95 that our Direct Route follows for most of its 990 miles.
As well as being a straightforward journey, this route takes you through some of the south east's most charming cities, with plenty of places along the way to stop and admire ocean views and historic sites.
If you have a little more time, another fantastic option is to head inland after Savannah to travel along a section of the spectacular Blue Ridge Parkway.
This route takes an hour longer to cover an extra 35 miles as it winds its way through stunning mountain scenery. If you're looking for a chance to get away from the hustle and bustle of the city, this route would be a fantastic choice.
The two routes are very different, so there's no right or wrong choice when deciding which one to take. It just depends on what you want from your trip, and how long you have for your journey.
How to drive from Orlando to Washington DC
The map above shows our suggestions for the best road trip routes between Orlando and Washington DC. Keep reading for detailed descriptions of both routes, where to stay on either, and the best things to do on the way.
The Direct Route
After leaving Orlando on Route 50 then Route 405, you'll soon arrive at the first great stop on this trip. The Kennedy Space Center on Merritt Island has a fantastic visitor center and hosts a terrific collection of spacecraft, interactive exhibits and even a simulator that will launch you into space.
When you're done, return along Route 405 then join the I-95, which you'll follow for much of this route. If you want to top up your tan or surf, the magnificent sands at Daytona Beach and Jacksonville make for great stops as you head north.
Away from the beach, Daytona has a charming boardwalk and pier, as well as the famous speedway track. If you're heading into Jacksonville the splendid zoo and museums also make great side trips.
When you cross into Georgia, the alluring city of Savannah, with its beautifully preserved architecture, rich history and fantastic food scene is somewhere you should definitely check out.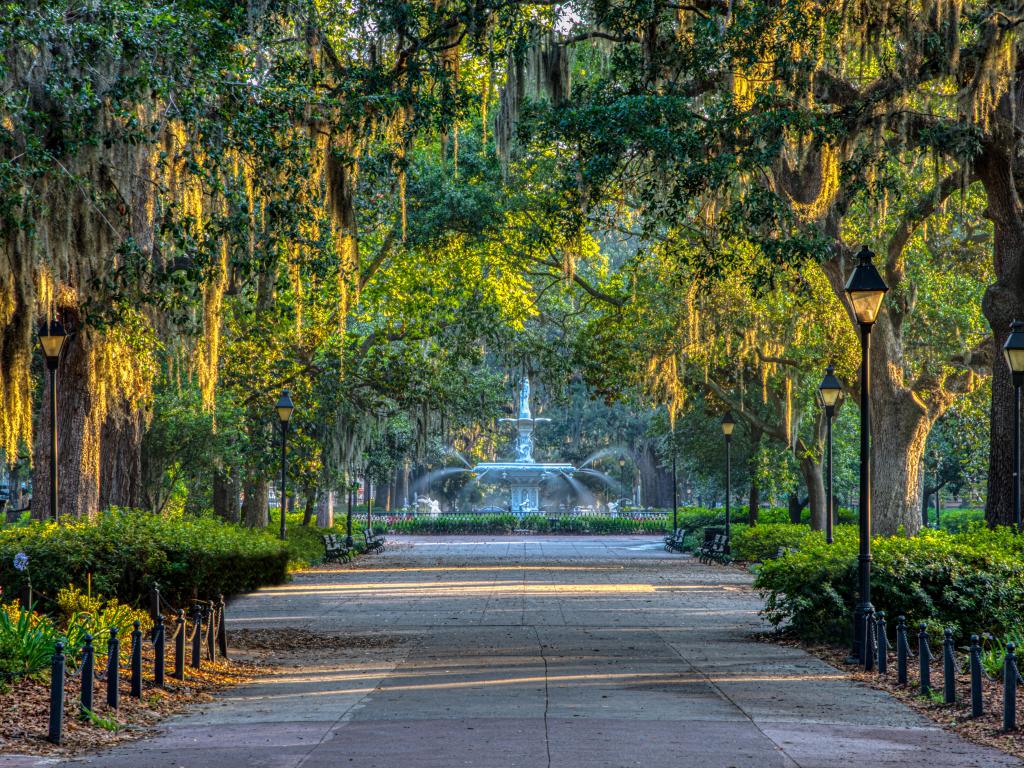 Carry on out along the I-95 as you leave Savannah, then turn onto Route 17 after Coosawhatchie, which takes you towards Charleston. This graceful city in neighboring South Carolina is home to Fort Sumter, the stunning Charleston Harbor, and historic districts which are just waiting to be explored.
From Charleston, Route 17 will take you on to the stunning waterfront locations of Myrtle Beach, further up in South Carolina, and the port city of Wilmington in North Carolina. You'll find plenty of opportunities to swim, surf, kayak, paddleboat and jet-ski in both of these cities.
Leave Wilmington on the I-40, which takes you back onto the I-95 to carry on north.
The riverside city of Norfolk, Virginia, is another optional side trip. Take Route 58 at Emporia if you want to check out the fantastic museums and spectacular zoo that you'll find there, before returning to the I-95.
Further into Virginia, the I-95 will take you to Richmond and Fredericksburg, where you can visit civil war landmarks. These burgeoning foodie destinations also have a number of fantastic bars, cafes and restaurants. You could also take a short hop along the I-64 from Richmond to visit President Jefferson's private residence, Monticello.
From Richmond it's a straight run up to your final destination, Washington DC. You'll just need to merge onto the I-395 on the outskirts of the city, which takes you right to its heart.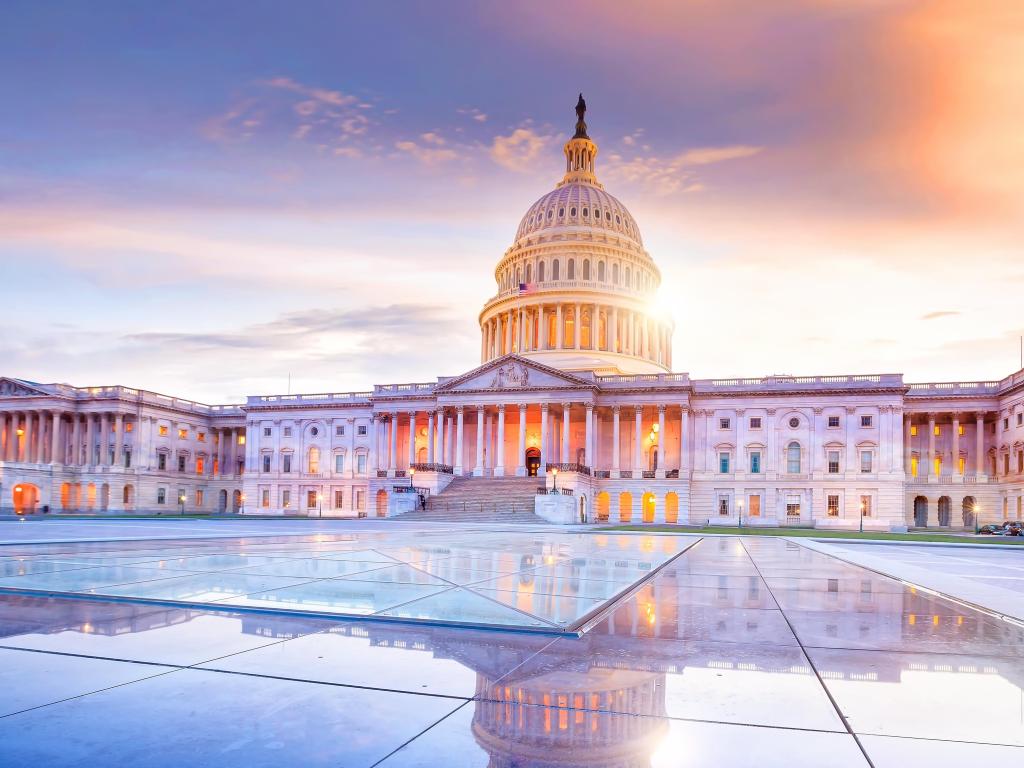 The Blue Ridge Parkway Route
This route takes in the first section of the Direct Route, then turns inland for the stunning journey along the Blue Ridge Parkway. We've included a map to show its many twists and turns.
Follow the directions for the Direct Route as far as Savannah, then continue on the I-95 and take Exit 86B to merge onto the I-26 W towards Columbia.
Approaching Columbia, keep left to stay on the I-26 then take Exit 107B to merge onto the I-20 E. Take Exit 70 immediately after to merge onto US-321, which will take you to the Blue Ridge Parkway, "America's Favorite Drive", just after Blowing Rock.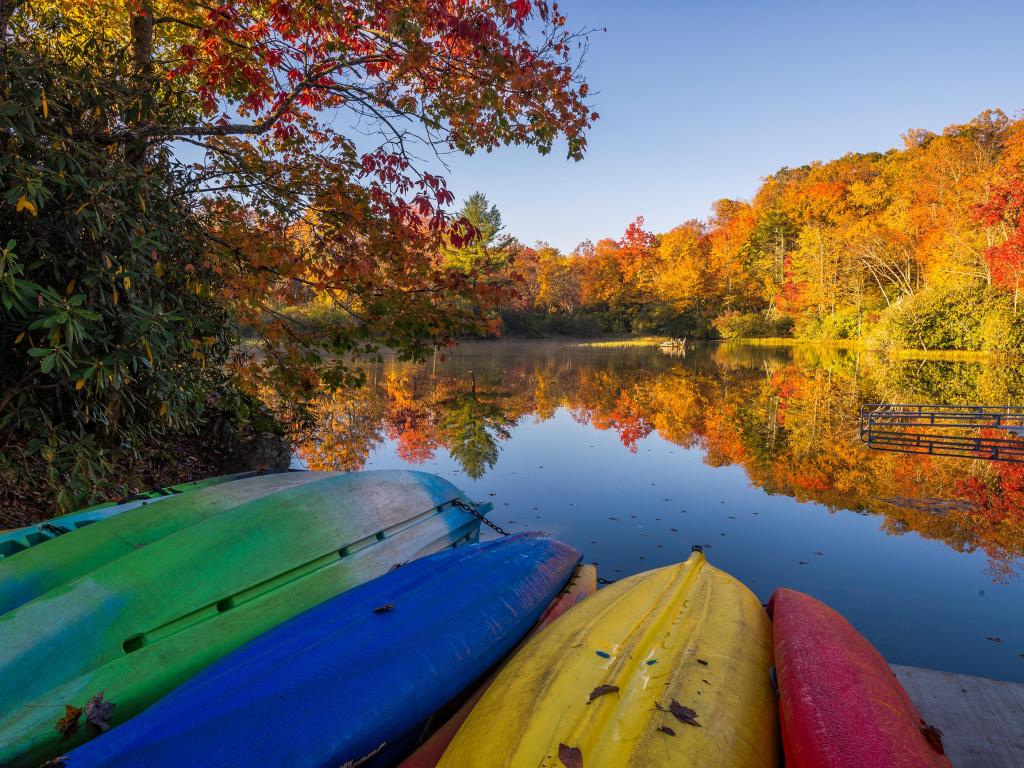 The Parkway winds through the mountains for a stunning 125 miles - you can follow it further if you have time, but we'd recommend that a good place to turn off and pick up the pace again is where State Route 615 splits off to the left a mile or so after Rakes Mill Pond.
When you reach Floyd, turn right onto E Main St and then left onto E Oxford St. Turning right from here will take you onto VA-8 N, which you'll follow until you merge onto the I-81 toward Roanoke.
Continue along the I-81 until you reach Exit 300, then merge onto the I-66. This will take you right to your final destination, Washington DC.
Best places to stop between Orlando To Washington
During your road trip from Orlando to Washington there are a number of destinations you can opt to stay at.
Some of our favourite places include the following:
Revel in the delights of Charleston
If you take the Direct Route, we'd really recommend an overnight stay in Charleston. Six hours out of Orlando, you can reach it in a day or two, depending on how many places you stop along the first part of the route.
Charleston is brimming with charm and southern hospitality. Take a stroll along its quaint cobblestone streets to discover magnificent bars and restaurants and numerous historic sites.
If you really want to get a feel for the city, The Indigo Inn is a great accommodation option, in a historic building right in the heart of the city. Its beautiful courtyard is the perfect place to retreat and relax, and the on-site parking makes it extremely convenient for drivers.
The hotel is located right in the downtown area, so you can walk to many of the city's tourist sites, including Charleston Harbor, Fort Sumter and the Aquarium.
Alternatively, you can take a short drive out of the city to visit some of plantations that originally brought wealth to the south. Middleton Place and Magnolia Plantation are both nearby and offer opportunities to learn about the important history of the enslaved laborers who lived there.
Explore the wonders of Wilmington
Wilmington is a beautiful port city in North Carolina that is well worth checking out if you take the Direct Route. As it's a 5 hour drive from here to Washington DC, it makes a great final stop on this route.
The fabulous Riverwalk area is somewhere you could easily spend an afternoon exploring the eclectic mix of shops, galleries and restaurants. Or for something completely different, cross the river to visit Battleship North Carolina, a WW2 navy vessel.
Alternatively, take the short drive out to Carolina or Kure Beach where you can enjoy miles of unspoilt sand at these small towns looking out over the Atlantic. You'll also find the North Carolina Aquarium here, as well as the Fort Fisher State Historic Site.
Located in the historic downtown area, The Hive Wilmington provides modern and stylish accommodation with fabulous city views.
This 5-star rated property will add a touch of luxury to your trip, and it's just 300 meters from the Riverwalk, so you can enjoy a waterfront stroll before heading out to dinner.
It's also only a short walk away from the Cape Fear Museum and the Bellamy Mansion, which are both worth a visit while you're in town.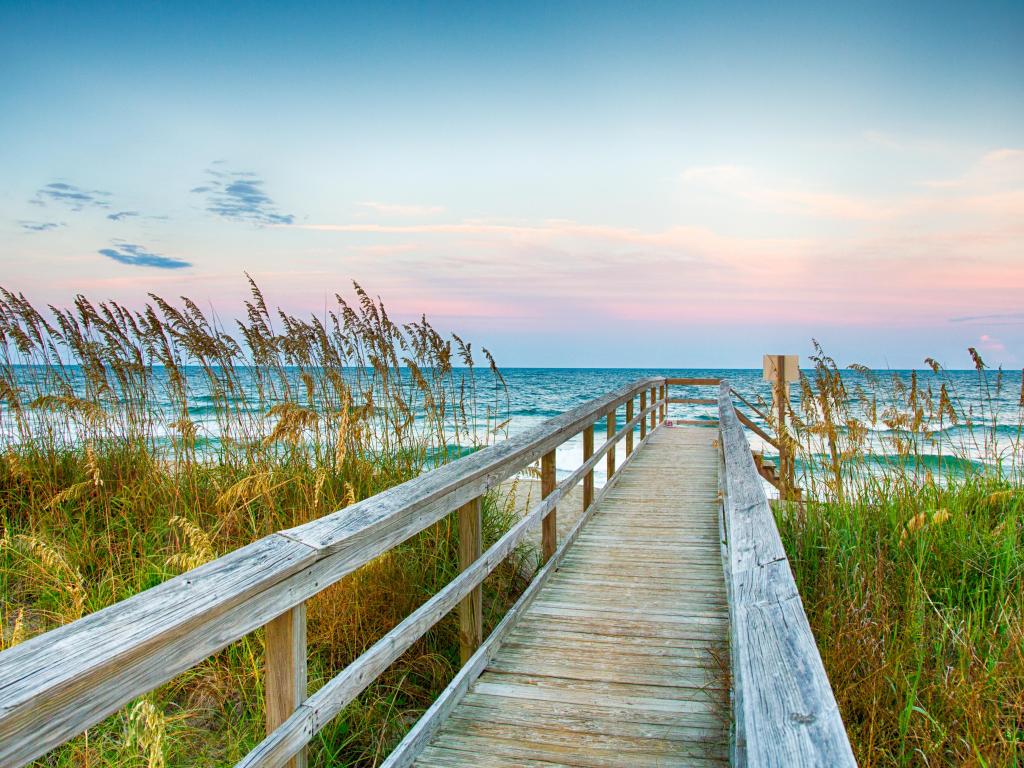 Watch the sun set from the Blue Ridge Parkway
If you take the Blue Ridge Parkway Route you're definitely going to want to pause to spend some time exploring the area.
The section of the Parkway that we've included in our route is around 5 hours 30 minutes from Savannah, or 9 hours from Orlando, so you'll probably want to include at least one other stop to enjoy one or more of the cities further south in the route before heading here.
Clearly, you'll be surrounded by exceptional hiking options, where forest trails, stunning mountaintop lookouts and scenic water falls await.
Don't overlook the lovely town of Blowing Rock itself though. Enjoy a stroll past its historic buildings, and make sure to visit the Blowing Rock Art and History Museum to learn about the Southern Appalachian region the Parkway travels through.
If you're set on spending some time in the area then Chetola Resort at Blowing Rock is definitely the place to head.
It has great views, supremely comfortable beds and its own indoor pool and fitness center, so it's a great place to relax and unwind as well as being perfectly located to explore the Parkway.
The resort can also arrange horse riding and cycling for guests too, so that you can head out into the hills at a different pace.
Things to see on a road trip from Orlando To Washington
There are so many marvelous places to visit on a road trip from Orlando to Washington that it can be difficult to know where to start.
So if you have the time, we recommend you see as many of the following places as you can.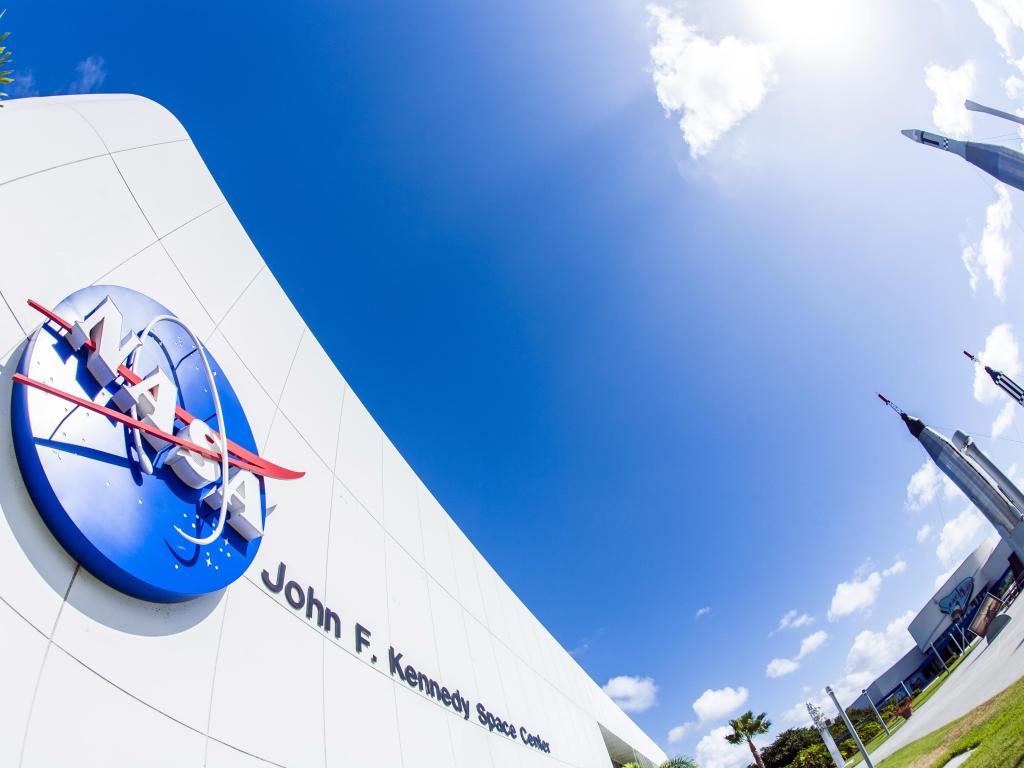 Both routes:
Kennedy Space Center - Discover the magic of space at NASA's magnificent visitor center on Merritt Island.
Daytona Beach - Revel in 23 miles of incredibly flat, wide beach. Stroll along its pleasant pier and boardwalk, visit the famous Ponce de Leon Inlet Lighthouse, and check out its world famous speedway race track.
Jacksonville - Enjoy 850 square miles of sensational beaches, as well as the famous Jacksonville Zoo and world class cultural attractions like the Cummer Museum of Art & Gardens and the Museum of Science and History.
Savannah - An endearing city blessed with a scintillating coastal landscape, impressive architecture, a great food scene and the oldest black church in the USA - the First African Baptist, which was constituted in 1777.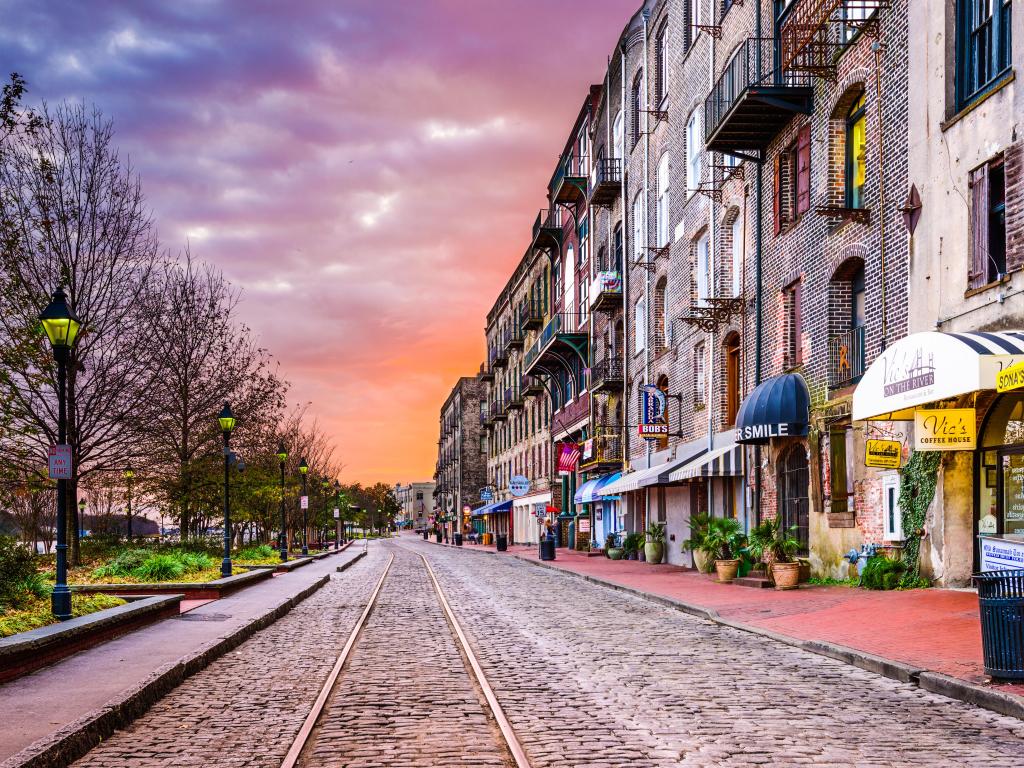 Direct Route:
The Golden Isles -These sun-drenched barrier islands on the Georgia coast south of Savannah combine stretches of pristine wetland habitats, wide sandy beaches, and luxury golf resorts.
Beaufort -An absolutely charming waterfront town that you'll find just off the Interstate after leaving Savannah.
Charleston - A quaint and historic city with delightful cobblestone streets, stunning parks and historic landmarks including both Fort Sumter and the Charleston Harbor, which have huge Civil War significance.
Myrtle Beach - A lively beach and resort city in South Carolina which has 60 miles of glorious white, sandy beach, a charming boardwalk and the tallest Ferris wheel in America. If you love golf there are over 80 award winning courses in the area.
Nascar Hall of Fame - Take a detour to Charlotte in South Carolina to visit this shrine to the heritage, history and champions of Nascar.
Wilmington - A beautiful port city rich in folklore and history, known for its historic river district, fantastic island beaches and the wonderful Riverwalk which is lined with restaurants, galleries and shops that radiate southern charm and hospitality.
Norfolk - A stunning riverside city in south east Virginia that is home to a fabulous range of museums and the excellent Virginia Zoo.
Richmond - One of the USA's oldest cities, known for its quaint cobblestone streets, craft beer and excellent dining scene. You'll find reference in its numerous museums, landmarks and cemeteries to the pivotal role it played in the civil war.
Monticello - President Jefferson's private mansion, where you can learn about the man himself as well as take a tour of the house and estate.
Fredericksburg - A city on the Rappahannock River known for its rich colonial and Civil War history. It's home to the 4 battlefields of the Fredericksburg and Spotsylvania National Military Park, which also features the Fredericksburg National Cemetery where thousands of Union soldiers are buried.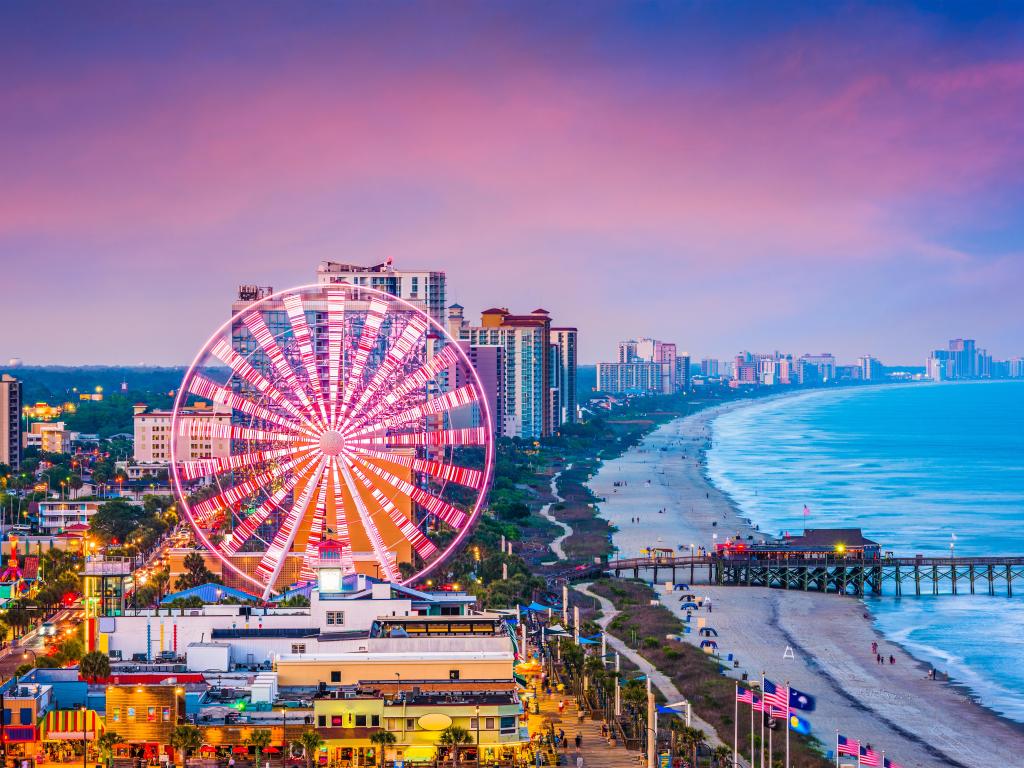 Blue Ridge Parkway Route
Cone Manor, Blowing Rock - Enjoy hiking and horseback riding through the abundant natural beauty of the Moses Cone estate.
Linn Cove Viaduct, Boone - Recognized internationally as an engineering marvel, this popular photography spot hugs the face of Grandfather Mountain.
Stone Mountain State Park, Roaring Gap - With its massive granite dome, this park is a great place for camping, hiking, climbing, fishing, picnicking, horseback riding and more.
Mabry Mill, Meadows of Dan - Historic mill situated on the Blue Ridge Parkway.
Rocky Knob Recreation Area, Floyd - Another stunning spot to hike or camp, with plenty of picnic areas if you just want to stop here for something to eat.
Best time to go on a road trip from Orlando To Washington
A road trip from Orlando to Washington is possible at any time throughout the year, but the seasons will each create a very different flavor.
Although Florida is known for its mild, sunny winters, don't forget you're heading north to Washington where winter temperatures reach an average low of 30 degrees Fahrenheit.
You might also encounter snow and icy driving conditions on sections of the Blue Ridge Parkway, and some of the facilities will be closed for the winter. However, if you're properly equipped for such a drive you'll be rewarded with stunning views of the mountains.
Parts of the route will experience soaring temperatures and high humidity in the summer months, especially as you travel up through Georgia and South Carolina.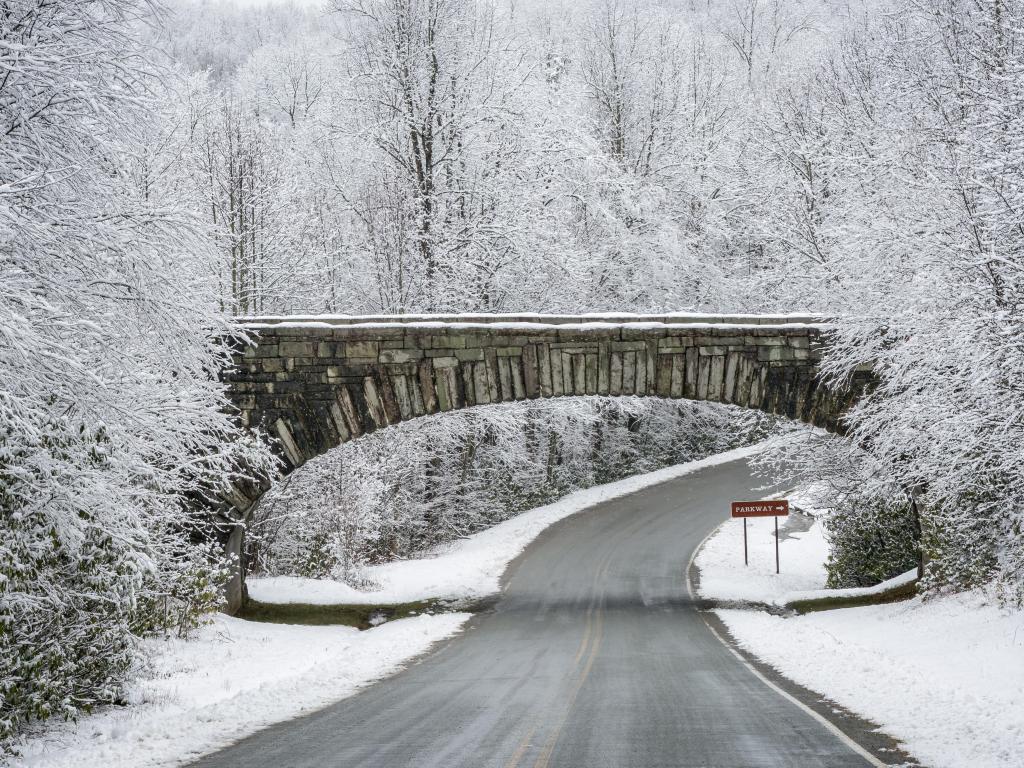 For this reason, we'd recommend planning a trip in late spring or fall. You'll be able to enjoy the beaches at their best and before the summer crowds descend, and you'll arrive in Washington after its notorious winter gloom lifts to hopefully leave you with blue skies and sunshine.
The Blue Ridge Parkway is also famous for its glorious fall colors, but be prepared for a little extra traffic on the route as you won't be the only traveler heading to enjoy this fantastic spectacle.
Whenever you choose to travel, seeing as this is a long journey, you might want to get your car fully serviced by a mechanic before you head off.