Road Trip from San Francisco To Big Sur
Big Sur is a beautiful area of California known for its coastal and mountain scenery, so if you are looking to take a weekend drive, consider doing the epic road trip from San Francisco to Big Sur. Despite being short, the journey is packed with things to do and places to see.
The road trip from San Francisco to Big Sur covers 150 miles and takes 3 hours of driving. Highlights include Big Basin Redwood and Garrapata State Parks, Half Moon Bay, and cities such as Redwood City, Santa Cruz, Monterey, and Carmel-by-the-Sea.
If the sound of this trip interests you, read on for more information about where to stay, what the best routes are, and the best time to go.
How far is Big Sur from San Francisco and how long will the road trip take?
Route comparison

| Route | Distance | Driving Time |
| --- | --- | --- |
| The Coastal Route | 150 miles | 3 hours 15 minutes |
| The Bay Area Route | 156 miles | 3 hours 19 minutes |
The road trip from San Francisco to Big Sur will cover about 150 miles, taking at least 3 hours to drive. That said, you should definitely make as many stops as possible along the way, as there is plenty to explore along the way.
If you have the time, try to devote at least a weekend to this road trip - this will give you time to take it slow and enjoy some of the attractions along the way.
The coastal route offers some beautiful scenery and a few more attractions than the bay area route. However, it has the downside of not passing by San Jose, which is one of the most interesting stops you could make.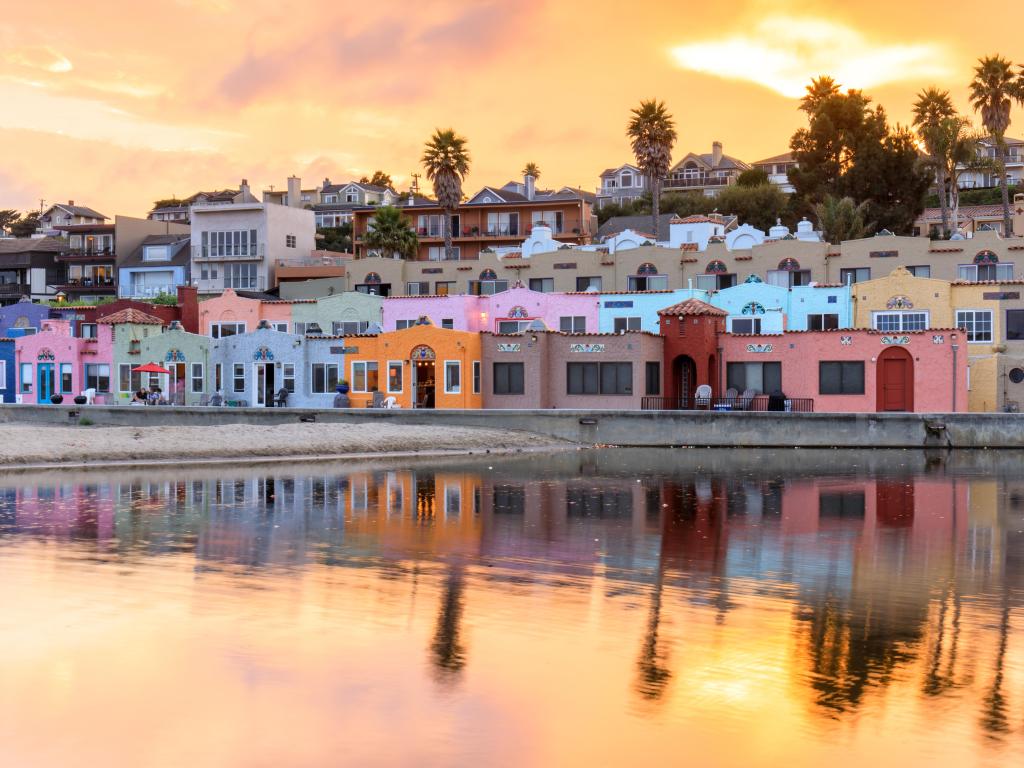 Both routes mainly follow highways, making the drive easy and fun. There is the potential for traffic on both routes - the bay area route could experience more traffic, though, as it stays in urban areas for longer.
The routes may get particularly congested around Santa Cruz, so try to time your trip to avoid these areas at rush hour. You can expect some traffic in San Jose too, but it's a bit easier to plan around as it's so close to San Francisco to begin with.
Best road trip route from San Francisco to Big Sur
There are two route options for your road trip from San Francisco to Big Sur. One offers coastal scenery and more outdoor activities, the other takes you through the bay area. If you have time, we would advise following one to Big Sur and the other on the way back.
The Coastal Route
Take Route 1 out of San Francisco, passing Rancho Corral de Tierra before reaching Half Moon Bay. Further down are Butano and Big Basin Redwood State Parks - explore both before driving through Wilder Ranch State Park and pulling into Santa Cruz.
Get your bearings here, then continue along the coastline, visiting The Forest of Nisene Marks State Park. Briefly separate from the coast to cut through Watsonville, then hug the shore again and stop at Monterey and Carmel-by-the-Sea.
Further south is Garrapta State Park - spend some time here before continuing through Andrew Molera State Park and pulling into the general Big Sur area.
The Bay Area Route
Head south on Interstate 280 for a short period - you will leave the interstate at San Bruno and join Highway 101. This will take you past the San Mateo Bridge towards Redwood City.
After spending some time here and at the Bayland Nature Preserve, exit Highway 101 for Route 85. This will take you around San Jose (which you can also visit if you have the time) to Route 17 near Los Gatos.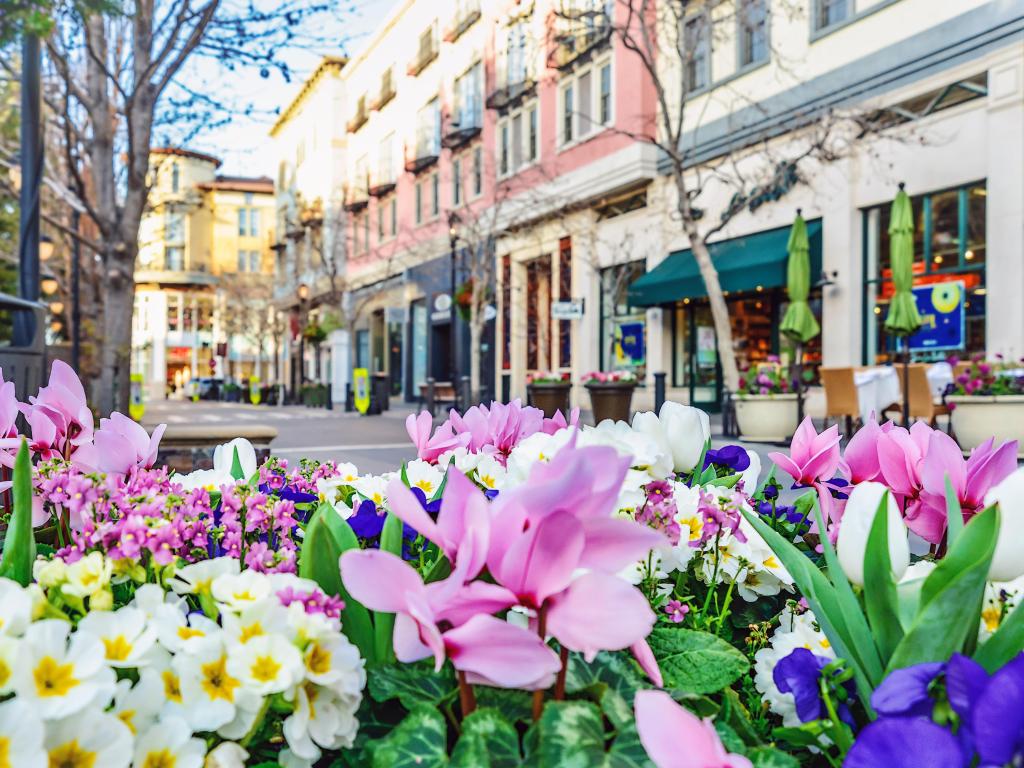 Route 17 will wind you through the hills past Bear Creek Redwoods to Santa Cruz. This is where the routes converge and you follow Route 1 the rest of the way to Big Sur.
Best places to stop between San Francisco and Big Sur
Even though your road trip from San Francisco to Big Sur is short, you should consider breaking the journey up with an overnight stop or two. Here are some of the most beautiful resorts the route has to offer:
Relax and recharge at the Chaminade Resort & Spa
Santa Cruz is one of California's ultimate coastal cities, and for a view like no other, you should book yourself a night at the Chaminade Resort and Spa. The resort sits on a stunning property nestled amongst rolling forested hills, beautifully combining natural vistas and a great design.
The décor throughout the hotel is elegant and sophisticated, and the rooms come well-appointed with every amenity you could need.
There is an outdoor pool that is open year-round, as well as a magnificent spa - the latter is a major highlight of most guests' visits, so be sure to book yourself in if you plan on staying here.
On top of that, the resort also has a full fitness suite, where classes are run daily. With plenty for you to enjoy on-site, you will leave the Chaminade feeling rested and energetic.
In the evening, you can enjoy dinner at the on-site restaurant called The View - the restaurant is perched on a terrace, commanding beautiful views of the surrounding area that will leave you breathless.
The resort is only a few miles from the Santa Cruz boardwalk, giving you endless potential for fun in the city, all while offering seclusion and privacy.
Enjoy everything on offer at Monterey Bay
If you want to get a little bit closer to your destination before stopping for a night, you should spend a night in Monterey. For a beautiful communal area and a relaxing weekend spent golfing, the Hyatt Regency Monterey Resort and Spa should be your go-to place.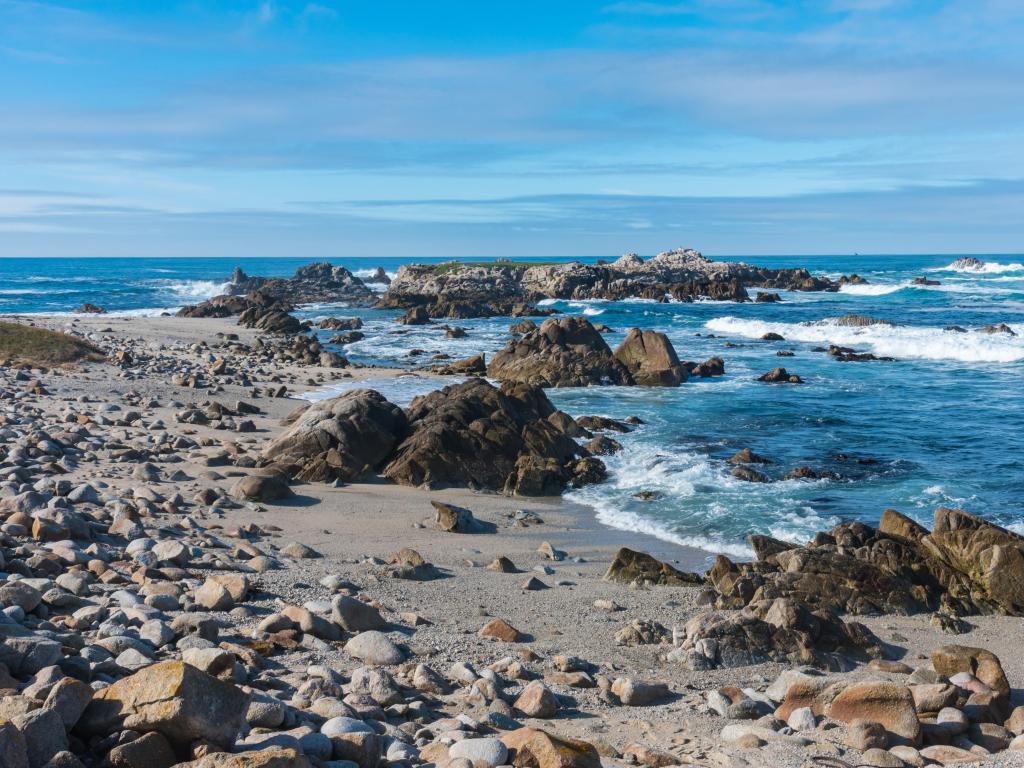 Set close to some of the area's best golf courses, this is the place to be if you want to work on your swinging technique. On top of that, Pebble Beach and Old Fisherman's Wharf are only a few miles away.
If golf isn't your thing, there are plenty of other things on-site to keep you occupied - the resort has two hot tubs, a spa center, a gym, and tennis facilities, effectively ticking every box in the entertainment department.
All rooms are very large, with every complimentary furnishing you could need. The whole resort is beautifully styled, it feels very classy and modern. Rooms also have great views over the nearby golf course and surrounding area.
There is an on-site restaurant and bar at the resort called the Sea Root. It serves up Mediterranean-inspired dishes with locally sourced ingredients. After dinner, you can have a drink at the bar, which serves artisan cocktails, beer, and wine.
If you are looking for more casual dining, then The Knuckles Sports Bar is the perfect place to enjoy classics like burgers and wings, not to mention a great variety of draft beers.
Things to see on a road trip from San Francisco to Big Sur
While the road trip from San Francisco to Big Sur is short, there is plenty to keep you entertained along the way. To help you plan your sightseeing we have recommended some places below.
Gray Whale Cove State Beach - Your first stop out of San Francisco should be at this stunning cove, one of the region's most understated vistas.
Half Moon Bay - Walk along the Half Moon Bay Coastline Trail, or if your timing is right, watch the big wave surfers at Mavericks.
Butano State Park - This obscure forest is a microcosm of the neighboring (and better-known) Big Basin Redwoods State Park, but it houses some beautiful hiking trails of its own.
Big Basin Redwoods State Park - An area known for its beautiful redwood trees, worth exploring if you have time.
Redwood City - If you take the bay area route, take a stop just before Redwood City to visit the Filoli Historic House and Pulgas Water Temple.
Santa Cruz Beach Boardwalk - Take a stroll along the boardwalk to enjoy the atmosphere of trendy Santa Cruz.
San Jose - Although you can get around it altogether, visiting this Silicon Valley gem will make your trip that much more memorable.
Wilder Ranch State Park - If horseback riding and hiking are some of the activities you hope to do on this road trip, look no further than this beautiful state park.
The Forest of Nisene Marks State Park - this scenic park combines forested areas, hiking trails, and mountain vistas to great effect.
Seabright Beach - One of many beaches in Santa Cruz, why not plan a relaxing afternoon sunbathing on the beach.
Monterey Peninsula Recreational Trail - An opportunity to stretch your legs and enjoy some of the beautiful scenery along this coastline.
Point Lobos State Natural Reserve - Home to sparkling blue water, this is a dramatic and beautiful stretch of coastline.
Monterey and Carmel-by-the-Sea - These beautiful coastal cities boast beautiful architecture and are some of the best places for experiencing the urban side of the Pacific Coast.
Andrew Molera State Park - Unfairly overshadowed by Big Sur, this park is home to one of California's most incredible beaches.
Big Sur - While there is a lot to see along the way, your final destination is deserving of time in its own right. Give yourself at least a day to enjoy this part of California.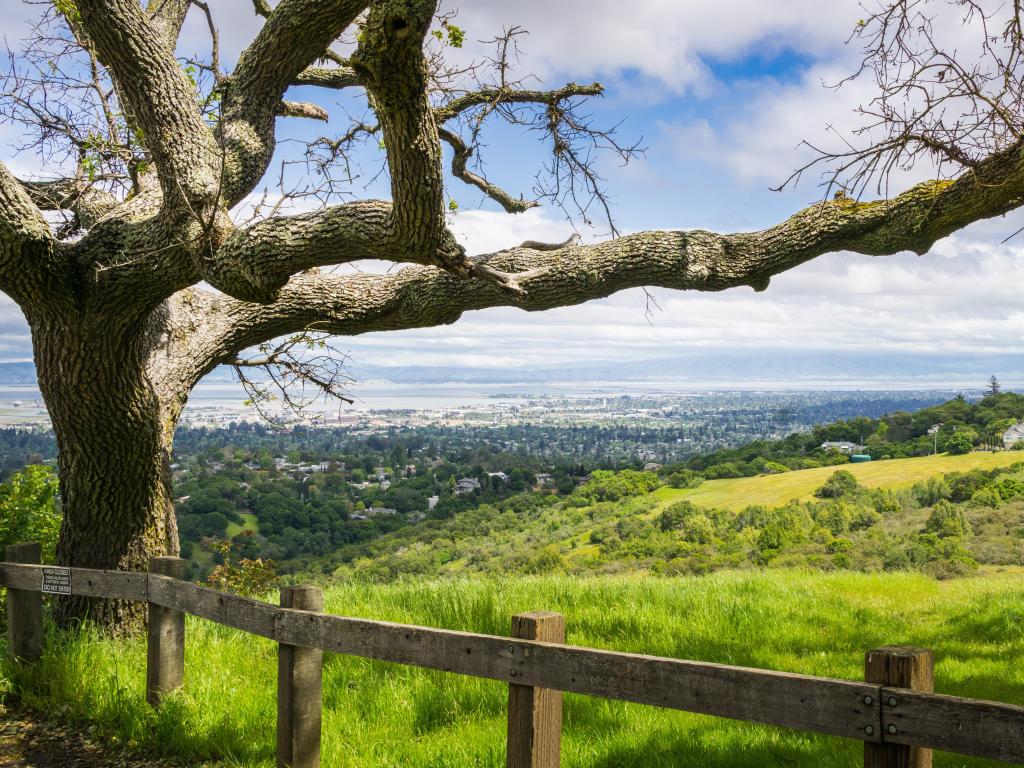 Best time to go on a road trip from San Francisco to Big Sur
A road trip from San Francisco to Big Sur is perfect for any time of year. Each season has unique advantages and disadvantages that we will help you weigh up.
The peak season in Big Sur is quite long, stretching from April until at least September. This is because these months see the most sunshine and the warmest temperatures.
With the pleasant weather comes the most crowds. Tourist numbers peak in the summer months, as do hotel prices. This is a popular destination so be prepared for lots of people if you plan on traveling during summer.
The shoulder seasons can also remain busy, as Big Sur experiences a high number of days of sunshine per year. Early spring can be a particularly nice time to travel, as the temperatures are cooler and spring flowers are in full bloom: expect to be stunned by the glorious California Poppies.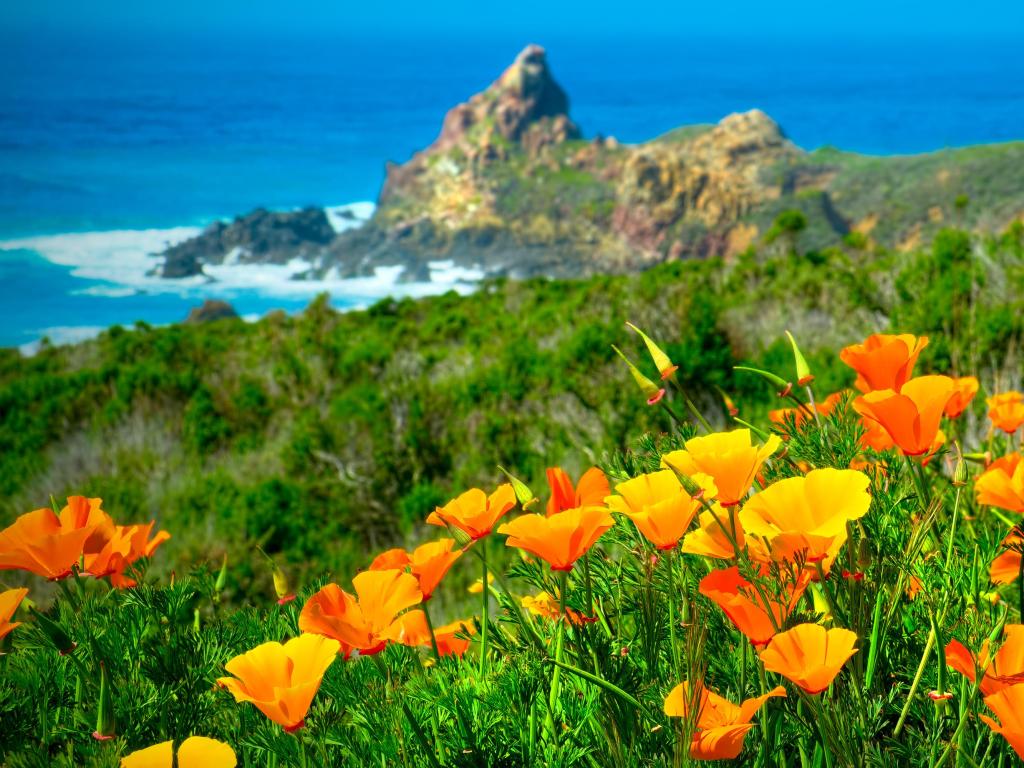 Winter can be one of the best times to visit Big Sur. There are significantly fewer people visiting, and hotels are often discounted at this time of year. The only major downside is that you get more rain at this time of year, but that's nothing you can't prepare for.
When you choose to travel depends on what you want to get out of your road trip. Every season is suitable for a trip so try to prioritize what you want to do and pick a season based on that.