Road Trip from San Francisco to Dallas
Head out from the shores of California, through the towering Sierra Nevadas, American deserts, and endless stretches of highways to Dallas, Texas, one of America's capitals of football and BBQ. This epic road trip has it all, from exciting culture-filled cities to natural landscapes that will inspire you.
This road trip of a lifetime will take you 1,820 miles in 27 hours. You'll pass exciting highlights like Los Angeles, Joshua Tree National Park, Phoenix, Tucson, El Paso, Death Valley National Park, Las Vegas, the Grand Canyon National Park, Albuquerque and Amarillo.
You'll be sure to experience endless fun on this journey and see some of America's most famous and celebrated cities, natural landmarks, and national parks. Read on to learn more about the best routes, where to stay, and what to see and do on your way from San Francisco to Dallas.
How far is Dallas from San Francisco, and how long will the road trip take?
Comparison of road trip routes between San Francisco and Dallas

| Route | Distance | Driving Time |
| --- | --- | --- |
| The Southern Route | 1,820 miles | 27 hours |
| The Northern route | 2,035 miles | 32 hours |
There are two epic routes for this road trip from San Francisco to Dallas: The Southern Route and the Northern Route. Both will be full of adventure and thrilling scenery so the one you choose depends on the sights you want to see along the way and the amount of time you have.
The Southern Route will cover 1,820 miles, for 27 hours of driving time. You'll miss out on the Grand Canyon but will pass exciting cities like Phoenix, Tucson, and El Paso instead.
The Northern Route stretches 2,035 miles, with 32 hours of driving time. You'll get to see the Grand Canyon, Death Valley, and Las Vegas on this longer route.
Regardless of the route you take, we recommend taking four to five days for this road trip. Continue on below to find out more about these amazing routes, the best places to stay, and things to see and do along the way.
Best road trip route from San Francisco to Dallas
The Southern Route takes you through the southwest as you drive along the border and visit spots like Los Angeles, Phoenix, and Joshua Tree National Park. You'll also have the chance of visiting Saguaro National Park and Guadalupe Mountains as you stop through Tucson, Arizona.
This route is perfect for those who want a mixture of big city fun and adventures in nature. Make sure to take plenty of pictures along this striking drive.
The Northern Route brings you into Sin City, Las Vegas and Albuquerque while stopping through Death Valley National Park and the incredible Grand Canyon on the way. This route is for those who want to see even more natural landmarks on their journey.
This route is a longer scenic route, bringing you through the natural wonderlands of the southwest. You'll see some of the most iconic landscapes in the United States and have a chance to win big in Las Vegas and gaze out at the mighty Grand Canyon.
The Southern Route
From San Francisco, hop on I-5 through the central valley towards Los Angeles. Once you get to LA, enjoy all that America's largest city has to offer.
Continue east on I-10 and into Joshua Tree National Park, famous for its unique desert plant-life and beautiful rock formations. From here, continue on into Phoenix, Arizona.
After seeing Phoenix, head east into Tucson for an overnight stay. Then, make your way into southern New Mexico and El Paso, Texas.
Continue on through the arid west of Texas and into the humid subtropical plains of central Texas. Drive on past Fort Worth and into your destination of beautiful Dallas, Texas.
The Northern Route
From beautiful San Francisco, head south through the Central Valley into Bakersfield, California. After checking out the surrounding nature including the sequoias, continue on route east into Death Valley National Park.
From here, continue on into Las Vegas, Nevada. Take your chances on the slot machines before heading back on route.
Make a detour to the Grand Canyon. After experiencing this wonder of nature, head back on route and continue on to Santa Fe, New Mexico.
From here, continue on into Texas, driving through Amarillo. Continue south through central Texas and through Fort Worth and into Dallas, Texas.
Best places to stop between San Francisco and Dallas
There's a lot to see and do along these routes, from wandering through desert landscapes to having fun in Las Vegas or Los Angeles. We recommend splitting the trip up and staying in one of the following locations to get the most out of your road trip.
Enjoy the desert beauty in Tucson, Arizona
About halfway on the Southern Route is Tucson, Arizona. This vibrant area within the Sonoran Desert is a must-see because of its cultural diversity and incredible dining.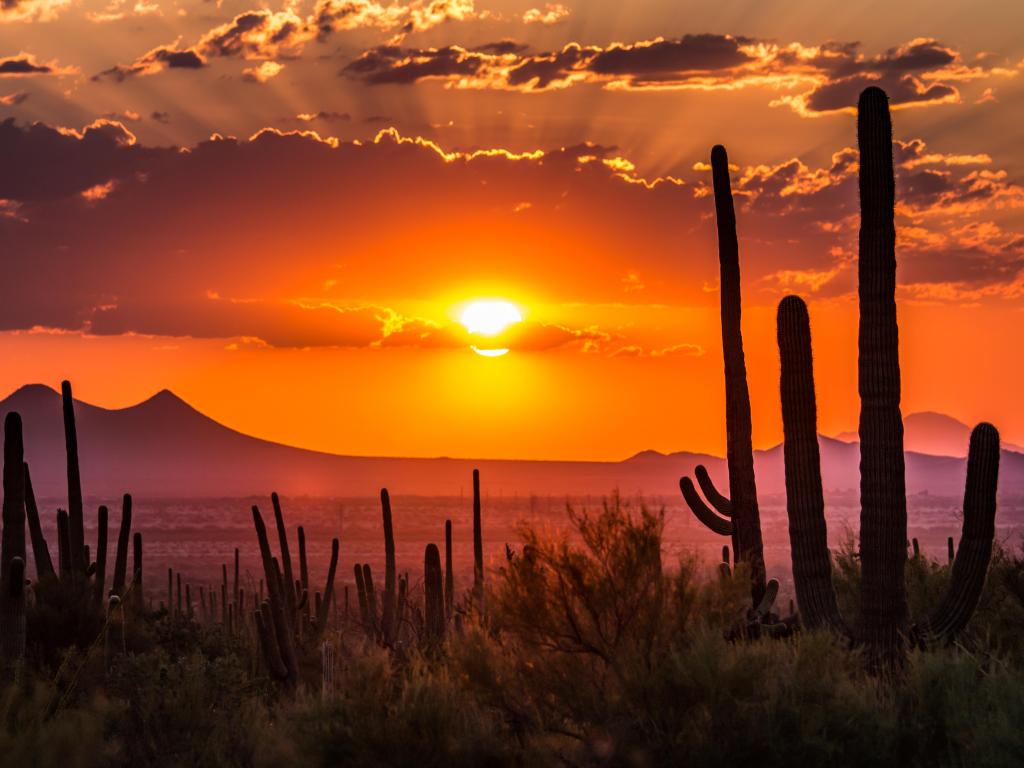 This city has remarkable views while tucked away in the mountains of Phoenix. Tucson is known to have some of the cleanest air in the United States, but also being a gateway to Saguaro National Park.
Other than dining in one of the city's highly rated restaurants, make sure to visit one of the city's famous landmarks like San Xavier del Bac Mission. This historic Spanish church brings in 200,000 visitors a year.
Because you're in the wild southwest, check out the popular Trail Dust Town. This is an outdoor shopping center with western themes and stunt shows throughout the week.
If you love museums and aerospace, check out Prima Air & Space Museum. This one of a kind museum is one of the world's largest aerospace museums and has nearly 300 aircraft on display.
Once you arrive in Tucson, Arizona, we recommend staying at the magnificent Tanque Verde Guest Resort. This luxury lodge provides a western ranch experience and all-inclusive style amenities.
You'll receive three gourmet meals served daily at the on-site saloon. Take advantage of the indoor and outdoor heated pools and hot tubs. For even more relaxation, the hotel features a state-of-the-art spa with wellness classes, to help you relax before the rest of the long drive.
The Tanque Verde Guest Resort is located on the outskirts of Tucson, surrounded by stunning natural scenery near Saguaro National Park. There are many on-site activities like horseback riding, hiking, biking, and tennis to enjoy as well, so you will relax in style.
See some awesome natural wonders in Valle and Grand Canyon National Park
Around halfway from your destination on the Northern Route is Valle, Arizona. This location is a must-see and a popular attraction for all visitors in this part of the United States. It provides incredible scenery and an amazing experience that you'll never forget.
Valle is inside Grand Canyon National Park, one of the world's natural wonders. Here, you'll gaze inside the world's largest canyon and see plenty of wildlife and outstanding views that look like they're out of a painting. Take in the incredible views at the Grand Canyon Skywalk or hike on the famous South Kaibab trail.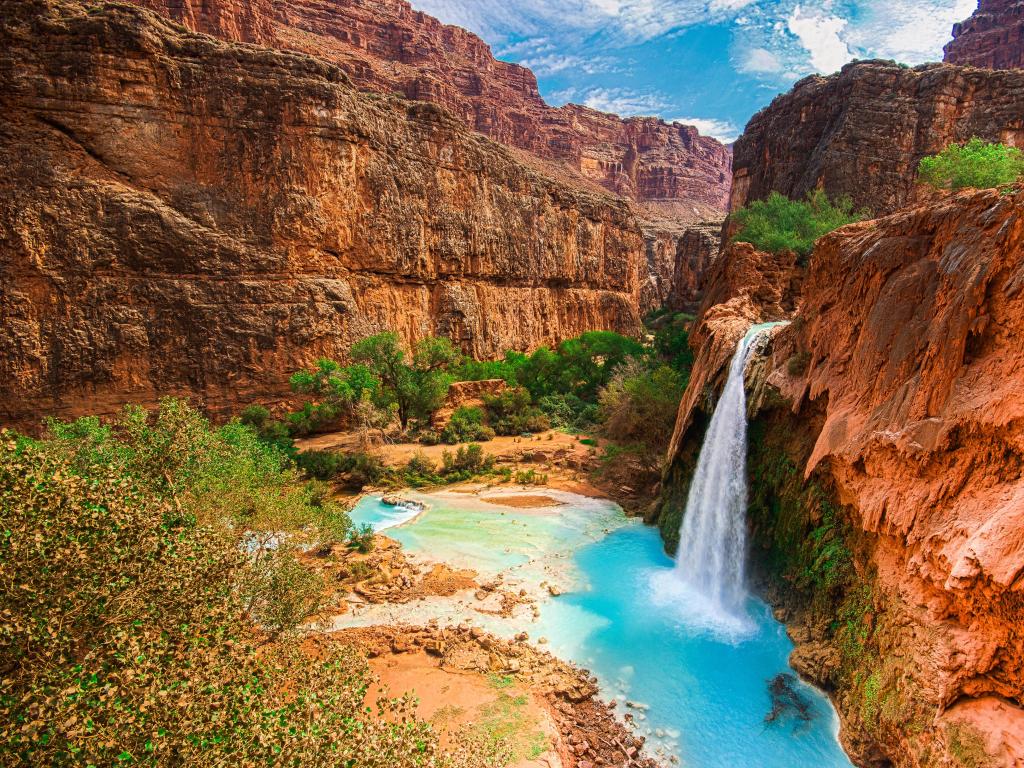 After checking out the canyon, make sure to enjoy the Planes of Fame Museum. This exhibit was built to educate and inspire lovers of aviation.
Once you're in Valle, we recommend staying at the Clear Sky Resorts. This luxury hotel has unique dome, glamping accommodations with plenty of wonderful amenities and friendly staff.
The domes offer beautiful landscape views, a private bathroom, and private parking so you can get right to relaxation. There's also an a la carte or American breakfast each day.
Each dome has its own theme, so you can choose your perfect sleeping environment. After getting situated, you're only a short drive from the canyon so you can check in and get right to exploring this natural marvel.
Where to stay when you reach Dallas
Once you reach your destination in Dallas, Texas, we recommend staying at The Joule. This luxury hotel is located inside a revitalized landmark in the heart of downtown Dallas.
You'll enjoy the state-of-the-art amenities and accommodation, including a beautiful outdoor swimming pool and fitness center. Once you arrive, take advantage of the private parking and get straight to relaxing.
This hotel has a wonderful on-site breakfast café, elegant Italian dining, and late-night cocktail bar. After relaxing, you'll be close to all of Dallas' top sights and landmarks so you can fit in a whirlwind of fun.
Things to see on a road trip from San Francisco to Dallas
Along both routes, you'll be sure to have plenty to see and do. From epic natural landmarks to exciting cities, we've listed below our top sights along the way so you can have the trip of a lifetime.
The Southern Route
Angeles National Forest - Forest in the backyard of Los Angeles with incredible desert and mountain views.
Los Angeles - Take a walk on the Hollywood Walk of Fame, view the Hollywood Sign, visit Santa Monica Pier, or take a ride down the Venice canals.
San Bernardino National Forest - One of the top nature destinations in California.
Joshua Tree National Park - Where the Mojave and the Colorado come together, these desert ecosystems bring some unique features to this National Park.
Musical Instrument Museum, Phoenix - This unique museum features a collection of over 15,000 musical instruments from all over the world.
Saguaro National Park - Home to some of the largest cacti, view these majestic plants against the beautiful desert sun.
Coronado National Forest - View the "Sky Islands", the unique mountain ranges that rise from the desert floor
Scenic Drive, El Paso - Overlook the United States and Mexico at this viewpoint while stopping along the border.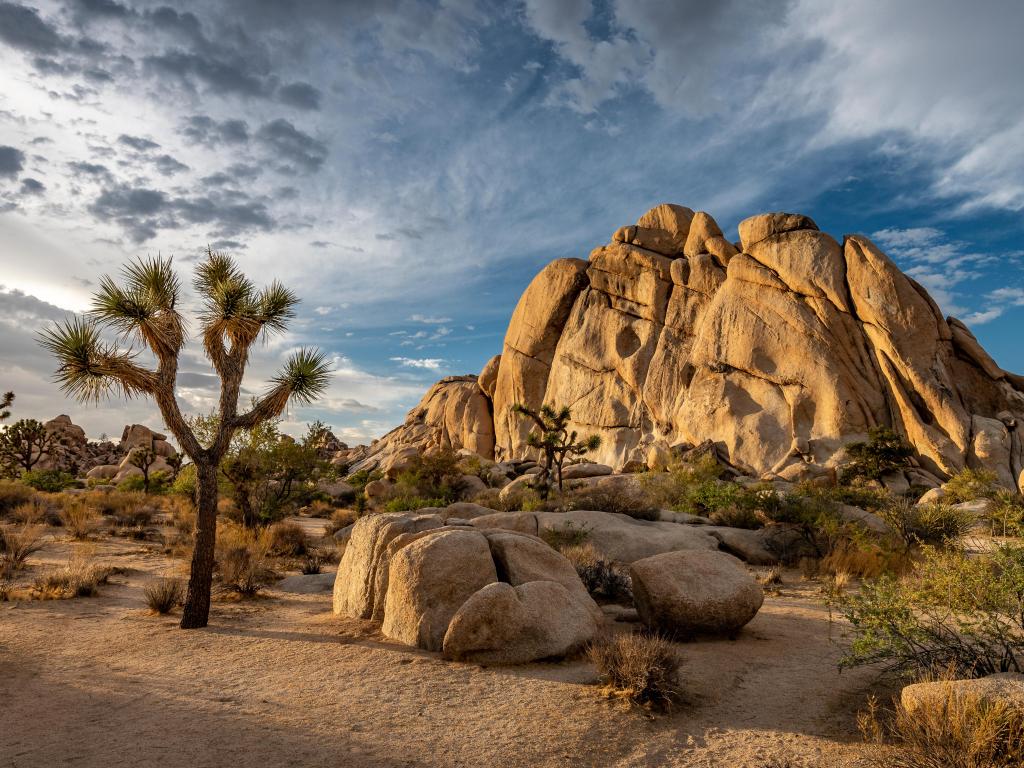 The Northern Route
Death Valley National Park - This hot and dry National Park is characterized by the sandy, dessert atmosphere.
Las Vegas - Walk down Fremont Street and The Strip to get an all-around view of old-school and new-school Las Vegas
Clark County Museum, Henderson - Museum that focuses on the history of Southern Nevada and the impact of mining and railroads.
Grand Canyon National Park - Must-see National Park of the United States. This canyon is recognizable to people all around the world.
Sandia Peak Tramway, Albuquerque - Ride 2.7 miles upward on the mountainside for incredible landscape views once getting to the top!
Santa Fe Hot Springs, Santa Fe - Soak in the natural mineral hot springs found on the outside of the city.
Big Texan Steak Ranch 7 Brewery, Amarillo - Home to the 72-oz steak eating challenge. This BBQ spot is perfect for locals and visitors while crossing Texas.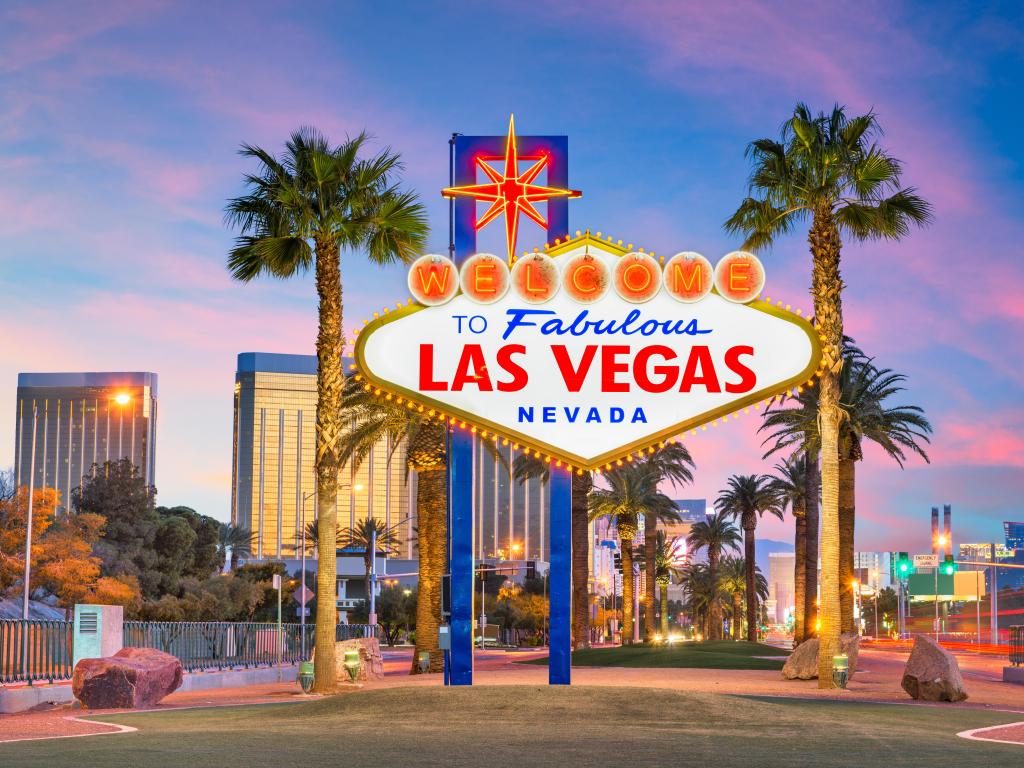 Both Routes
Ardenwood Historic Farm, Fremont - This former Ohlone village is now a historical landmark, with opportunities of exploring the grounds and taking a little train ride.
Bakersfield - Take a little detour and explore Sequoia National Forest or view one of the attractions in the city.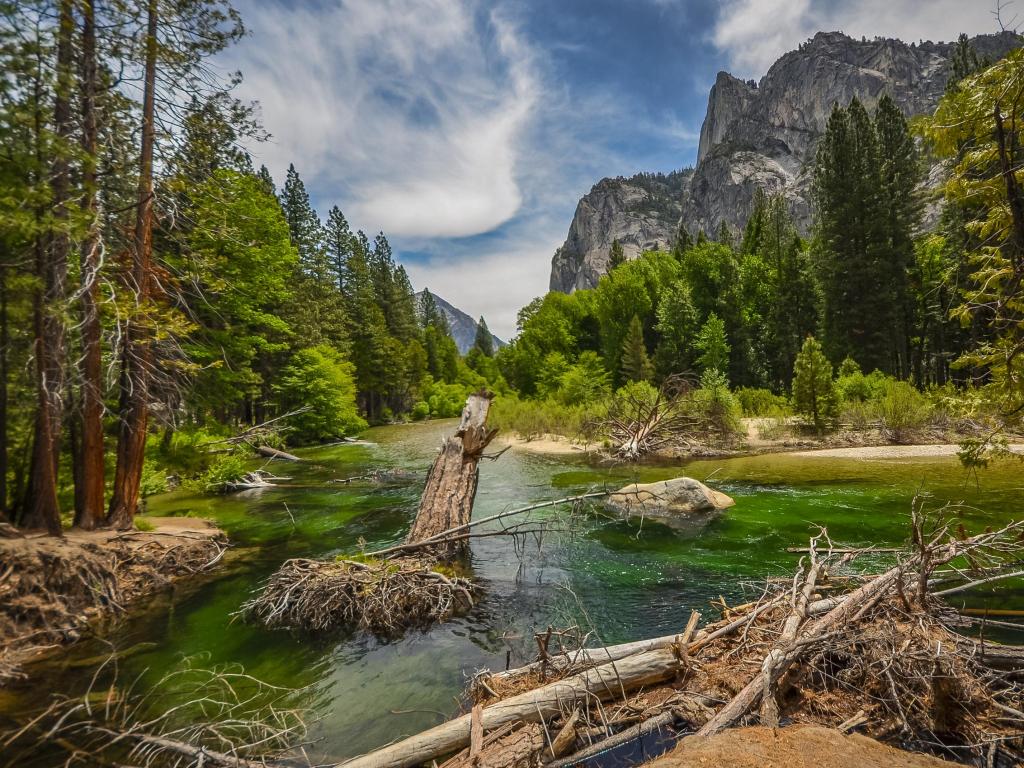 Best time to go on a road trip from San Francisco to Dallas
This area of the United States is ideal any time of the year. Because of its desert and subtropical climates, this area provides year-round warm temperatures, low precipitation, and ‌clear skies. Climate changes are relatively small, so visiting in winter or summer will be pleasant.
Summers are incredible in this part of the USA, but can be warm to very hot, depending on how deep in the desert you are. It is generally a little cooler on the coast, with a little fog and very little rain. Temperatures range from 60 to 100 degree Fahrenheit.
The American Southwest has some of the mildest winters on the continent, with little snow, unless you're in the mountains, and warm temperatures. Because of this, winter can be one of the best times to visit, with average temperatures ranging from 44 to 57 degrees Fahrenheit.
Spring and Fall are some of the most desirable and common times to visit as you avoid the somewhat cooler winters and the scorching summer heat. While it can be a little cooler in spring, it is still very warm during the fall. Average temperatures range from 41 to 60 degrees Fahrenheit.
Dallas hosts many events throughout the year that are quite attractive to tourists. The most recognized is the State Fair of Texas, which takes place on September 25-October 19 every year. Most visitors love visiting downtown and taking advantage of the shopping and cultural activities which happen all year long.