Road Trip from San Francisco To Denver
If an epic road trip crossing California, Nevada, and Utah sounds exciting, consider the epic road trip from San Francisco to Denver. This drive will take you through some spectacular mountain and desert scenery before you arrive in the unforgettable Mile High City.
A road trip from San Francisco to Denver will take you at least two days to drive, covering 1,200 miles. Key stops include Napa Valley, Lake Tahoe, Reno, and Salt Lake City, as well as Fishlake, Manti-la Sal, and White River National Forests.
If you want some help planning your unforgettable road trip, read on for information about when you should go, where to stay, and the best attractions along the way.
How far is Denver from San Francisco, and how long will the road trip take?
The road trip from San Francisco to Denver will cover 1,200 miles and take you at least two days to drive. If you have the time, though, you could spend a week or two enjoying the attractions along this route.
The drive will take you through the Sierra Nevada Mountains and across the arid landscapes of Nevada and Utah before entering the towering Rocky Mountains near Denver. The route has a great mixture of landscapes and scenery, with something for everyone along the way.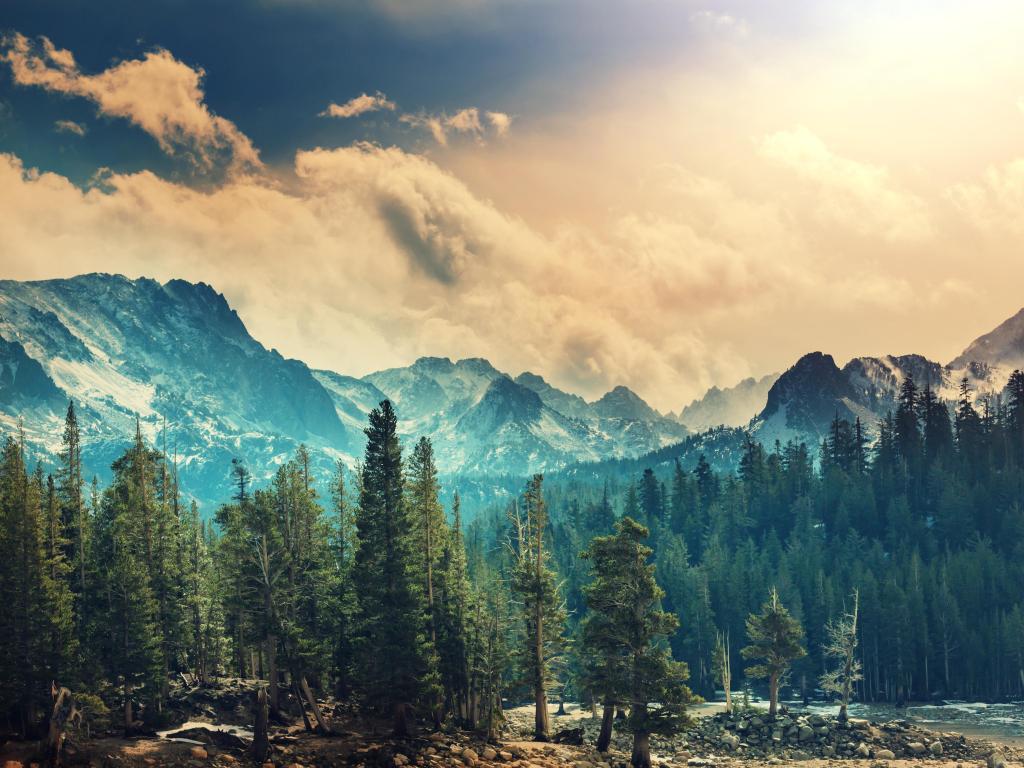 Try to plan at least a full day in every national park you want to visit. The route takes place on a mixture of interstates and highways, with a few short detours on country roads - this means you won't be adding unnecessary mileage.
One of the few cities along the way is Reno, which isn't too large. Try to avoid traveling through here at rush hour if you are worried about traffic. Apart from this, there should be very minimal congestion issues, especially in the first half of the drive.
Best road trip route from San Francisco to Denver
The best route from San Francisco to Denver will take you past the world-famous Napa Valley, the picturesque Lake Tahoe, the arid canyons and arches of Utah, and finally, the majestic Rocky Mountains.
This route has loads to see and do and will be the adventure of a lifetime, so be sure to take a couple of weeks to explore everything.
Road trip route from San Francisco to Denver
Leave San Francisco on Interstate 80, crossing the San Francisco-Oakland Bay Bridge, leading you past Berkeley and Richmond. At Vallejo, exit the interstate for Route 29 and then Route 12, which will take you on a short detour to Napa.
After sampling some great wine, use Route 12 to get back to Interstate 80, which will then take you through Sacramento as you head towards Tahoe National Forest and Lake Tahoe. Once you're done here, follow Interstate 80 through Reno to Fernley.
At Fernley, merge with Highway 50 - it will lead you through central Nevada to the border with Utah. Follow Highway 50 to Fishlake National Forest, and do an optional detour to Salt Lake City if you have the time.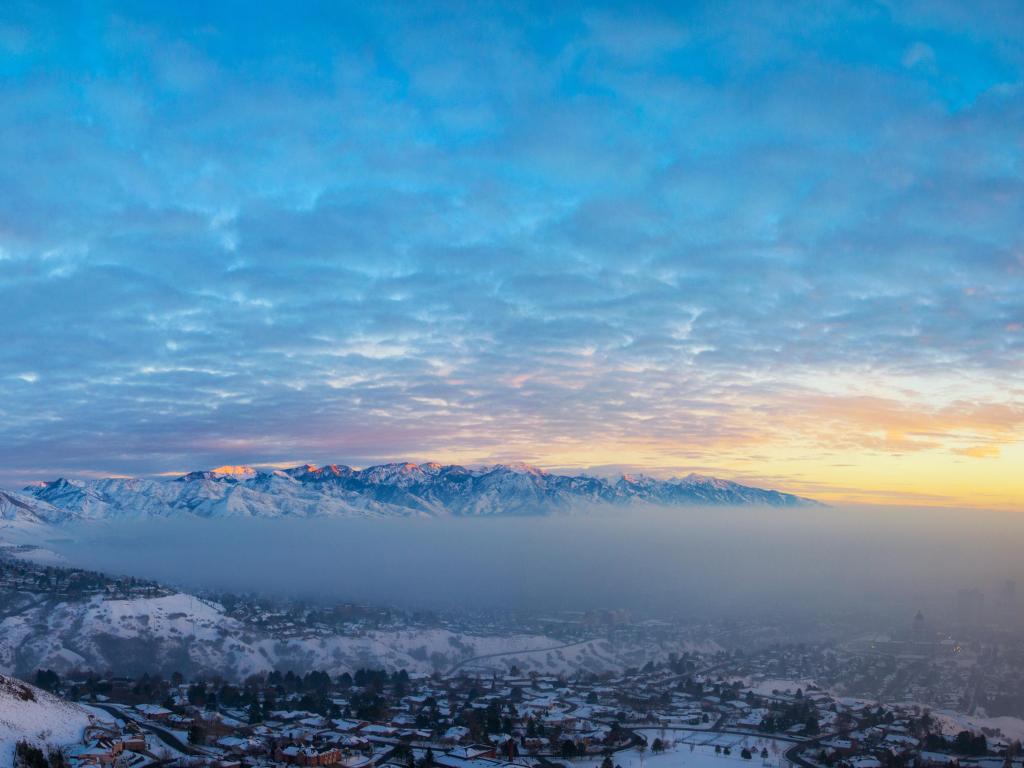 On the main route, continue to follow Highway 50 to Interstate 70, which takes you past Manti-la Sal National Forest. Just before Thompson Springs, detour to Arches National Park and then Canyonlands National Park, then return to Interstate 70.
Soon after, you will pass McInnis Canyons National Conservation Area and then Grand Junction. Follow the interstate through the Rocky Mountains, passing some famous mountain towns like Vail and Breckenridge before finally arriving in Denver.
Best places to stay on your road trip from San Francisco to Denver
Your road trip from San Francisco to Denver is an epic adventure, but that can make planning your stops a little bit difficult. To help you figure out where to stay, we have recommended some amazing places.
Get back to nature near Lake Tahoe
Lake Tahoe is a stunning destination, so it's only right that you stay in an equally stunning place. The Resort at Squaw Creek is exactly that, offering spectacular rooms and an iconic stay at the beautiful Sierra Nevada Mountains.
Year-round, the Resort at Squaw Creek is an exceptional place to stay. In the summer, you have the mountains at your doorstep, offering endless hiking and golfing options, and in the winter, take advantage of the world-class skiing slopes and enjoy the high-altitude views.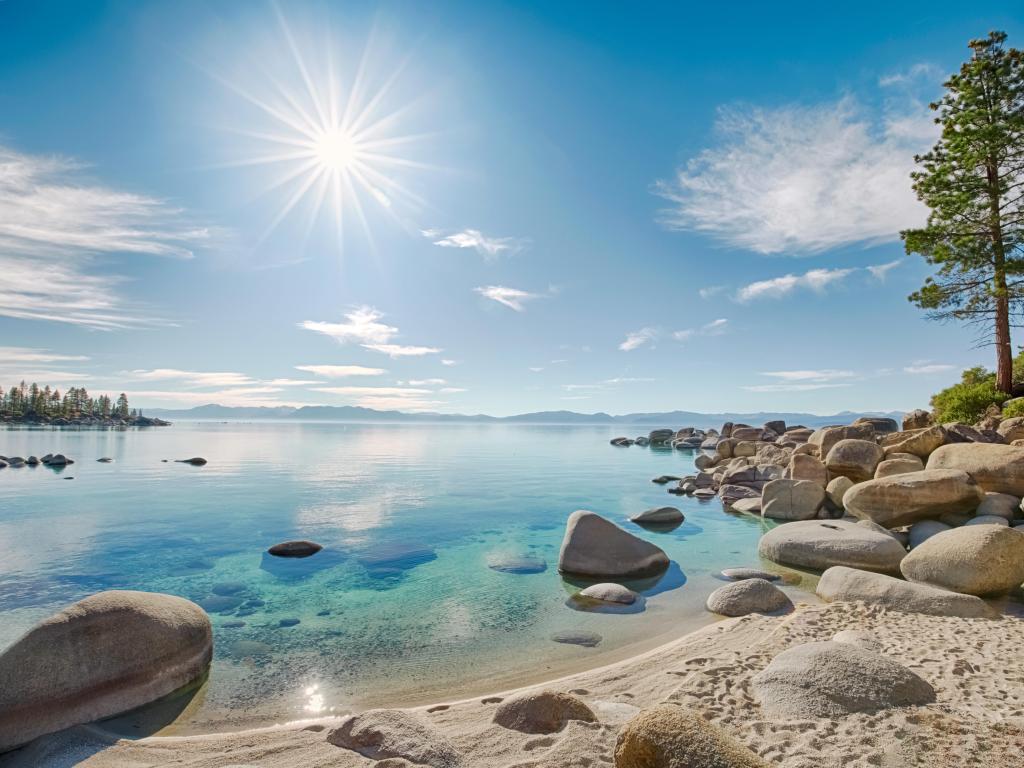 The resort offers a mountain home feeling, meaning their suites and rooms come with amenities that make them as comfortable as home. The hotel and rooms are very modern with bright, clean décor.
The hotel offers heated swimming pools, a full-service spa, a championship golf course, and a host of other things to see and do. When you combine this with its location in the mountains close to Lake Tahoe, you have an endless number of things to do.
There are also numerous choices for dining, including the Six Peaks Grille and Sandy's Pub - whatever you feel like eating, chances are you'll find what you are looking for at this resort.
Enjoy everything on offer in trendy Vail
Vail is a popular area known for its beautiful mountain scenery. If you want to stay here, you have to book at night at The Sebastian, which beats out every hotel in the area with its unparalleled amenities and beautiful outdoor area.
The Sebastian has a lot going for it - for starters, it sits right in the center of Vail, and it boasts an outdoor pool, four hot tubs, an on-site spa, and a fitness center.
The rooms at the Sebastian are a lovely mix of modern style with a rustic mountain charm. All rooms are very spacious and come with every amenity you could need.
The hotel itself is very cozy and comfortable, with the same stylish yet rustic trend seen in all the rooms - the window views are the highlight of the suites, so book well in advance for the best possible ones!
There is an on-site restaurant called the Leonora that offers classic gourmet dishes prepared with local ingredients. There is also a bar called Frost that has a casual atmosphere, perfect for a drink at the end of a busy day.
The Sebastian is a perfect place to stay if you want to experience everything that the beautiful town of Vail has to offer. Keep in mind, however, that the premium location and amazing service come with a hefty price tag.
Things to see on a road trip from San Francisco to Denver
An epic road trip like this will take you past a number of spectacular attractions. To make sure you don't miss any of the best ones, we have compiled a quick list for you.
Napa Valley - Only a short drive from San Francisco, this area of California is known for its incredible wine. Plan on spending a night at one of the local wineries.
Sacramento - This city is known for its food and drink scene, making it a must-see during this road trip.
Tahoe National Forest - You pass through Tahoe National Forest just before arriving at Lake Tahoe, making a hike here practically mandatory.
Lake Tahoe - A stunning freshwater lake set in the Sierra Nevada Mountains. Give yourself at least a full day to visit Emerald Bay and go on a hike.
Reno - Affectionately called the 'Biggest little city in the world', Reno is known for its amazing nightlife and casinos.
Salt Lake City - Although it's a bit of a detour along this route, Salt Lake City is a bustling student city with plenty of things to do, especially at night
Fishlake National Forest - Another area of natural beauty, perfect for an adventurous hike and some photography.
Manti-la Sal National Forest - No matter the season, you can enjoy countless outdoor activities in this beautiful forest, from hiking to skiing.
Arches National Park - Having passed through central Utah you now get to Arches National Park, one of the most famous in America. You might need to make a reservation for a timed-entry permit while visiting Arches National Park. Please check the national park's website for up-to-date information.
Canyonlands National Park - Just down the road from Arches but no less spectacular, plan a day in each if not more.
McInnis Canyons National Conservation Area - The stunning stone arches at this amazing park are the perfect precursors to Colorado's sweeping mountains.
Vail - A trendy and upmarket town in the Rock Mountains known for its outdoor recreation available year-round.
Breckenridge - Like Vail, this is a pretty town with a fascinating gold rush history and plenty of outdoor activities.
White River & Arapaho and Roosevelt National Forests - Once you've unpacked your bags in Denver, these amazing forests are where you'll be doing most of your nature-based recreational activities.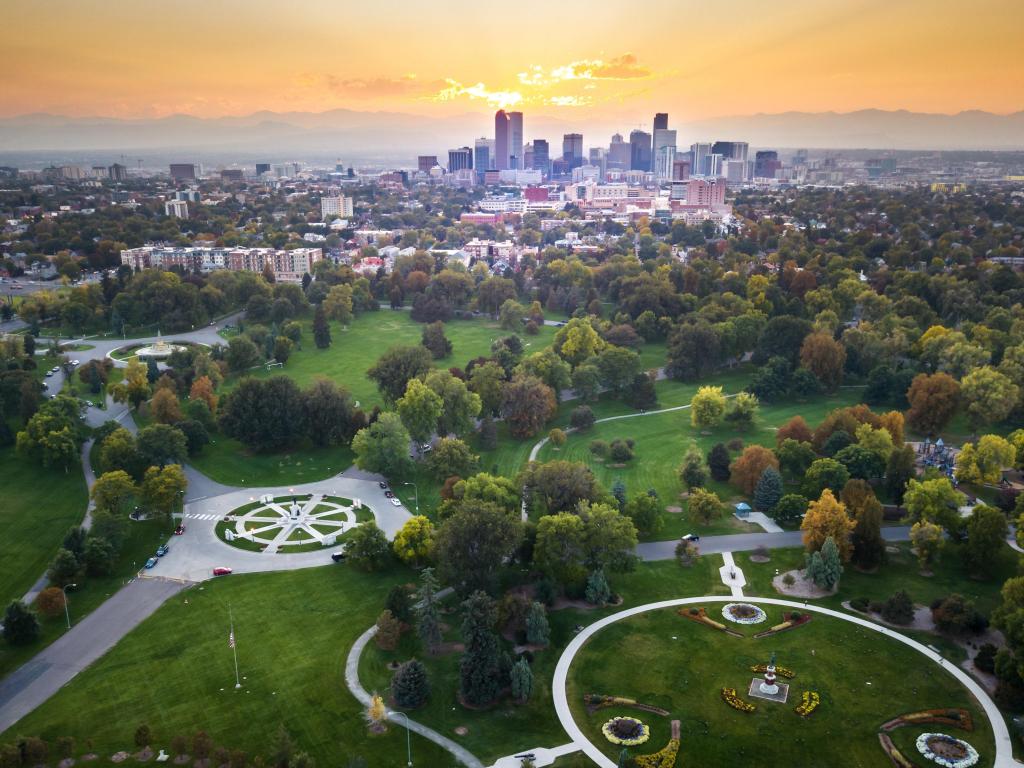 Best time to go on a road trip from San Francisco to Denver
You can go on a road trip from San Francisco to Denver at any time of year, although each season has unique advantages and disadvantages.
Summer is the most popular time of year for the attractions along this route as it brings with it more sunshine and less risky weather. However, in places like Arches National Park, temperatures can get unbearably high in summer, and you can expect tourists at every major stop.
If summer doesn't sound appealing to you, we urge you to consider the shoulder seasons of fall and spring. You won't get as much sunshine as summer, but the weather can still be very pleasant.
The real advantage is that visitor numbers will be lower, meaning parks and attractions will be a lot emptier for you to explore. Hotel prices will not have hit their lowest in these months, but you may be able to find a good deal.
Winter is the least popular season to go on a road trip like this. However, traveling during winter could bring some good benefits. Primarily hotel prices will be at their cheapest, and you may be able to get a great deal on a place to stay.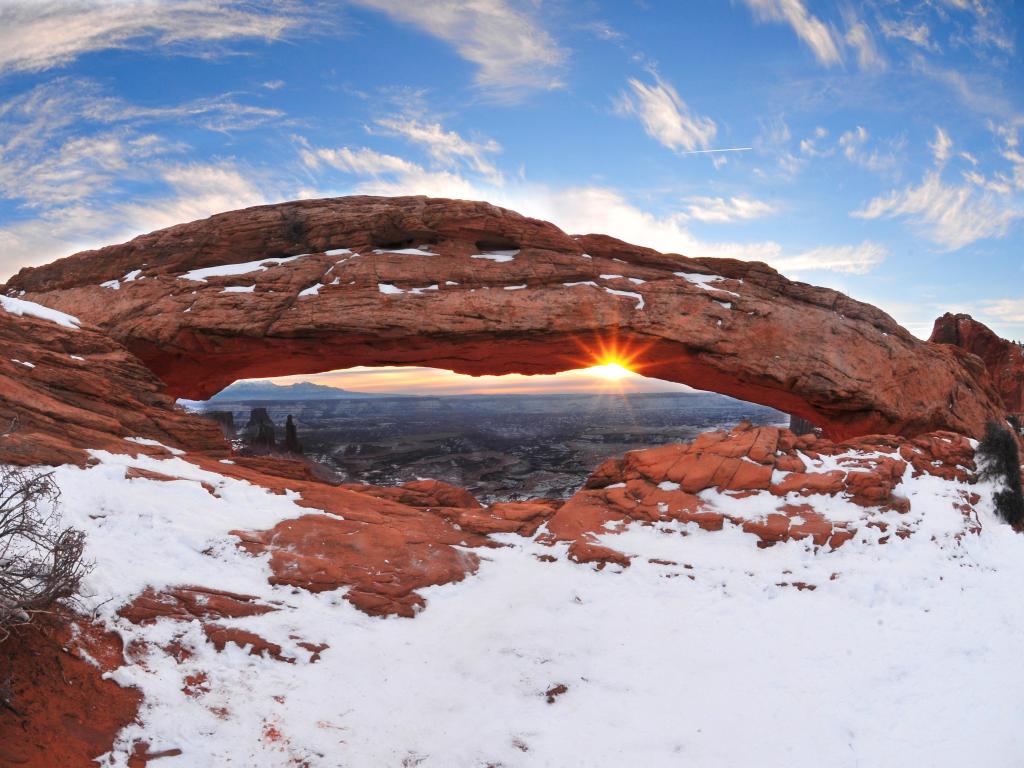 Many of the national parks along the route stay open in winter, so there will still be plenty to do. You just have to make sure you are prepared for colder weather.
Places in the Rocky Mountains like Vail and Breckenridge will be very popular in winter, as there is great skiing in these areas. You are unlikely to get a deal on a hotel in these places at any time of year due to their popularity.