Road Trip From San Francisco To Grand Canyon
If you have a long vacation ahead of you and don't know how to spend it, consider an amazing road trip from San Francisco to the Grand Canyon. Along this lengthy drive, you'll get the chance to explore some of West America's greatest national parks and forests, as well as the unique wonder that is the Mojave Desert.
The road trip from San Francisco to Grand Canyon will take over 11 hours of driving. The route passes through Yosemite National Park and Inyo National Forest, across Death Valley National Park, along the Historic Route 66, and through Las Vegas.
The list of places to check out is practically endless, so keep reading to find out what makes this San Francisco – Grand Canyon trip so special.
How far is Grand Canyon from San Francisco and how long will the road trip take?
Route
Distance
Driving Time
Fastest Route


(via I-40)

785 miles
11 hours 30 minutes
Sierra Nevada Route


(via US-95)

840 miles
14 hours 20 minutes
Driving from San Francisco to Grand Canon takes around 11 hours and 30 minutes and covers 785 miles along the quickest route.
This means you have no choice but to break up the trip into at least two days, although you'd need a lot more than that if you want to see everything there is to see.
A more scenic alternative would take you from San Francisco across the Sierra Nevada Mountains, specifically through Yosemite National Park and Inyo National Forest, before passing Death Valley and cutting through Las Vegas.
This route is around 840 miles long and should theoretically take around 14 hours.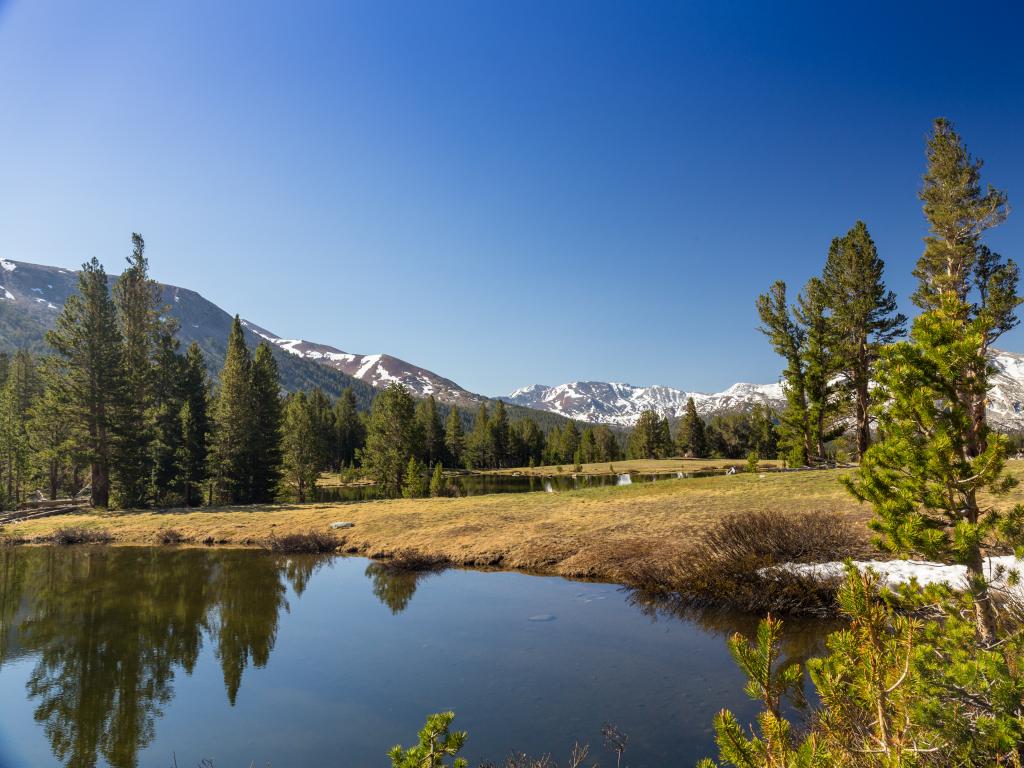 Best road trip route from San Francisco to Grand Canyon
The best route for the road trip from San Francisco to Grand Canyon depends on how much time you have to spare. You'll constantly be driving interstates on the fast route, making it the best pick if you're aiming for speed, but it's not quite as epic as the Sierra Nevada route.
If you have two weeks or more to spare, definitely consider taking the longer route both ways – with so much to see and do, a piecemeal approach might help you cover more of the innumerable landmarks on the way to the Grand Canyon.
Certain factors are difficult to account for, however, such as the more challenging roads across the Sierra Nevada (especially if you're traveling in bad weather) and the traffic going into and out of Las Vegas.
The city is packed for much of the year, so the best and only thing you can do to avoid crowds is not to travel during the busy holiday periods or at weekends.
In a sense, however, these challenges work in the itinerary's favor – you'll want to take it as slow as possible anyway as opposed to rushing past all the amazing landscapes that make this road trip so scenic.
With that said, you don't have to worry about traffic at all if you're driving the shorter route – the largest city you'd be passing through is Bakersfield, so you should be in the clear once you're out of San Francisco.
The route's downside is the relative lack of scenery – both Death Valley and California's forests are just a little too far for comfort, and if you have the time to detour to them, you have the time for the more scenic route too.
How to drive from San Francisco to Grand Canyon
The map above shows our suggestions for the best road trip routes between San Francisco and the Grand Canyon. Keep reading for detailed descriptions of both routes, where to stay on either, and the best things to do on the way.
The Sierra Nevada Route
Take Interstates 80 and 580 out of San Francisco, along Reinhardt Redwood and Anthony Chabot Regional Parks. Pass Livermore, drive through Manteca via State Route 120.
From there, cross Stanislaus River and follow it through Oakdale and right by Knights Ferry.
Circumventing Red Hills Recreational Management Area, you'll soon reach Groveland and enter the stunning Yosemite National Park, flanked by gorgeous peaks from either side.
Exiting via Tioga Pass near Mono Lake, continue south along Highway 395 and cut through Inyo National Forest and Bishop.
At Big Pine, take State Route 168, then follow it, State Route 266, and U.S. Route 95 along Death Valley and into Las Vegas. Once you're done there, check out Lake Mead and take U.S. Route 93 to Kingman, and make a brief dip onto Route 66 if you want.
Otherwise, drive along Interstate 40 past Hualapai Mountain Park Campground.
Optionally, take Route 66 through Williams and Bearizona Wildlife Park, or stay on the interstate until you reach State Route 64 – follow it north to Kaibab National Forest and the Grand Canyon.
The Fast Route
Instead of taking State Route 120, continue following I-580 south into Interstate 5. Follow the interstate past Henry W. Coe State Park and San Luis National Wildlife Refuge, then make a stop at Bakersfield.
From there, check out Sequoia National Forest and get on State Route 58, then Interstate 40 past Mojave National Preserve and Havasu National Wildlife Refuge. The two routes converge soon after – from Kingman onwards, the drive is the same as on the Sierra Nevada Route.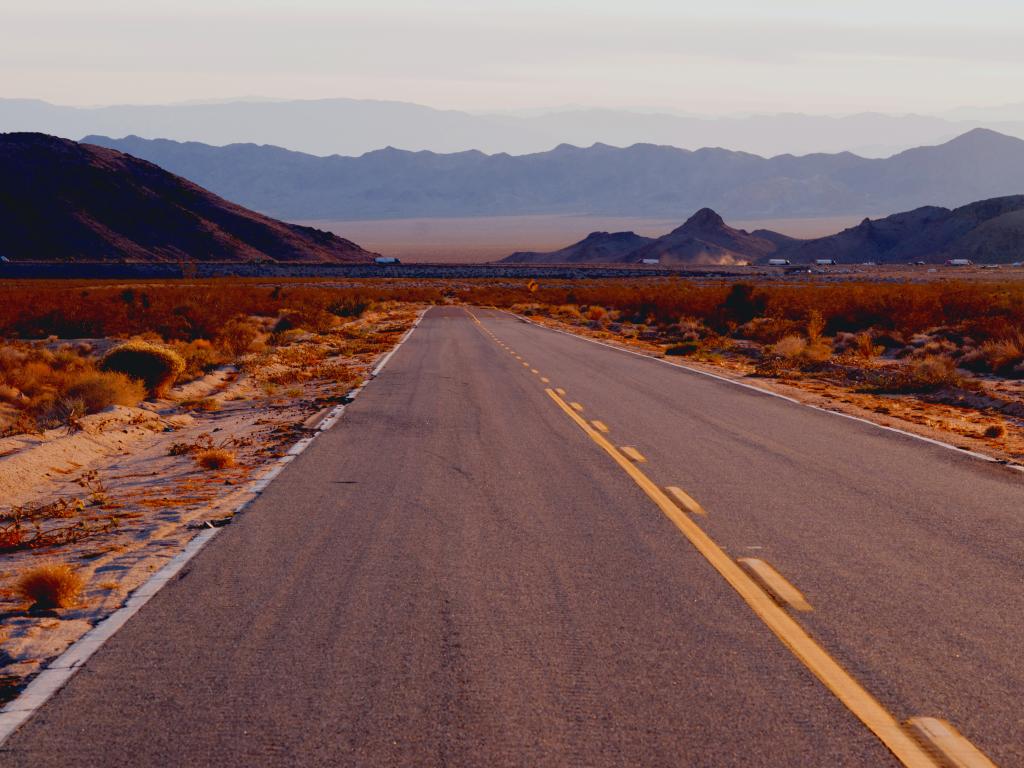 Best places to stop between San Francisco and Grand Canyon
There's no way around the fact that you have to stop somewhere on the way from San Francisco to Grand Canyon. Thankfully, passing so many tourist attractions means you'll have lots of great hotels to choose from. Here are some suggestions:
Enjoy the amazing sights at Yosemite National Park
Yosemite makes for a perfect place to stop on your road trip to the Grand Canyon, especially if you have a lot of time to explore on the way from San Francisco. Although there are plenty of great places to stay here, the Tenaya Lodge is one of your best bets.
Keeping things simple, yet comfortable, the rooms at the lodge aim to capture that quintessential family trip feel (with some concierge services sprinkled in!)
From a top-tier fitness center to the incredible Ascent Spa, this place truly has it all. With 4 on-site restaurants and 2 swimming pools to choose from, you can enjoy top-of-the-line service while keeping your stay as private as you want it to be.
What really makes this hotel stand out, however, is the abundance of on-site activities – on top of hiking and the trademark Yosemite skiing spots, you can practice archery, rock climbing, horse riding, and a number of other activities.
While calling it cheap would be a stretch, the hotel is very affordable considering how great it is – it has much more to offer you than just a convenient location, which is more than can be said for some other resorts in the area.
Have the night of your life in Las Vegas
After hours of driving through scenic, natural landscapes, Las Vegas is an amazing place to shake up your trip. Although a quick stroll down the Strip is enough to find you a great (and shockingly affordable) hotel, few places come close to The Venetian.
As if the European/Italian theme wasn't apparent enough from the architecture, this hotel really drives the point home by including an actual gondola for you to ride – the incredible view while sailing is probably the most conventionally scenic thing you could ever see in such a major metropolis.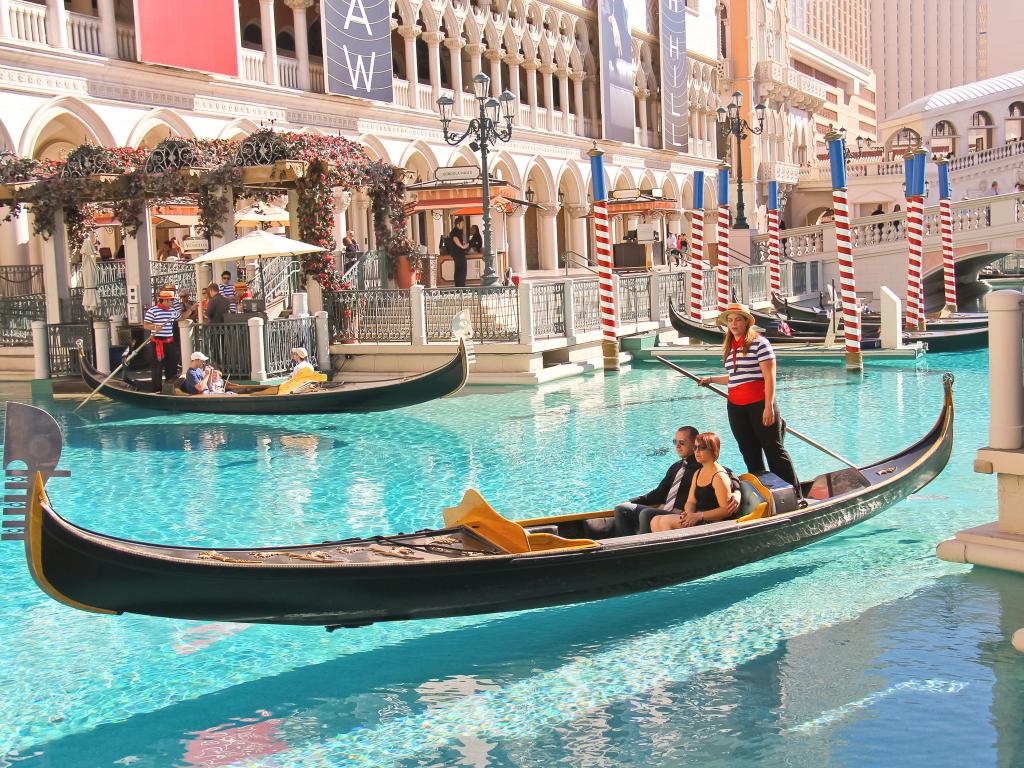 As for the hotel itself, epithets hardly do it justice – it features a breathtaking interior design, amazing rooms, classy restaurants and bars, 10 outdoor swimming pools, the obligatory casino, and much more – you think it, and The Venetian can and will provide it for you.
Topping everything off, being located right on the Strip should make planning a night out incredibly easy for you – that is, if you can even get yourself to leave this incredible hotel. Just think twice whenever you're tempted to reach for your wallet, and the stay won't set you back too much at all.
Things to see on a road trip from San Francisco to Grand Canyon
With over 1,600 miles of ground to cover from San Francisco to Grand Canyon between the two routes, the sheer number of things worth checking out is staggering. Although it's hard to include everything, these are some of the places you absolutely have to visit:
Reinhardt Redwood & Anthony Chabot Regional Parks – both of these gorgeous parks feature coast redwood forests and are great for hiking and picnicking
Del Valle Regional Park – a scenic park well-suited for both water and land-based sports and activities
Yosemite National Park - featuring everything from epic mountains to gorgeous wetlands and valleys, this is arguably the most scenic spot in all of inland California
Mono Lake –this saline lake is known as a key habitat for countless bird species, and it heavily features the unique tufa towers
Inyo National Forest – this amazing forest is home to Nevada's highest point as well as some of the world's oldest trees
Bishop – a rather large city compared to its nearest neighbors, Bishop is an important thoroughfare for anyone traveling along the Sierra Nevada
Death Valley National Park – America's hottest place features some incredible desert formations, although it's probably best avoided in peak summer
Red Rock Canyon National Conservation Area – as the name suggests, this area's red rocks give Las Vegas a beautiful desert backdrop to go along with its eye-catching architecture. You might need to make a reservation for a timed-entry slot, so check the official website before traveling.
Las Vegas – although it's probably best known as the gambling capital of the world, the sheer volume of entertainment and nightlife options means there's something for everyone in Vegas
Sloan Canyon National Conservation Area – exploring this area is extremely rewarding as you get the chance to uncover several hundred rock art pieces estimated to be thousands of years old
Lake Mead National Recreation Area – if you'd like to partake in some water-based activities in Nevada or Arizona, you'd be hard-pressed to find a better spot than this man-made lake
Kingman & Williams – history buffs will appreciate how deeply the spirit of the Historic Route 66 is ingrained in these two cities
Kaibab National Forest – featuring countless beautiful species of trees and flowers, Grand Canyon's "gateway" forest is a great way to end this trip
Vermillion Cliffs National Monument – characterized by its unique slickrock, the landscapes at this monument give even the greenest of parks and forests a run for their money
Henry W. Coe State Park – this park features some of the best ridge trails in this part of the States, and it's very scenic to boot
Bakersfield – the largest city on the fast route has plenty of amazing museums and parks you won't want to miss out on
Mojave National Preserve – this area is home to amazing Joshua tree forests, unique volcanic formations, and the ghost town Kelso
Havasu National Wildlife Refuge – this refuge has attracted a wide range of animal species by virtue of featuring a river, a rarity in the desert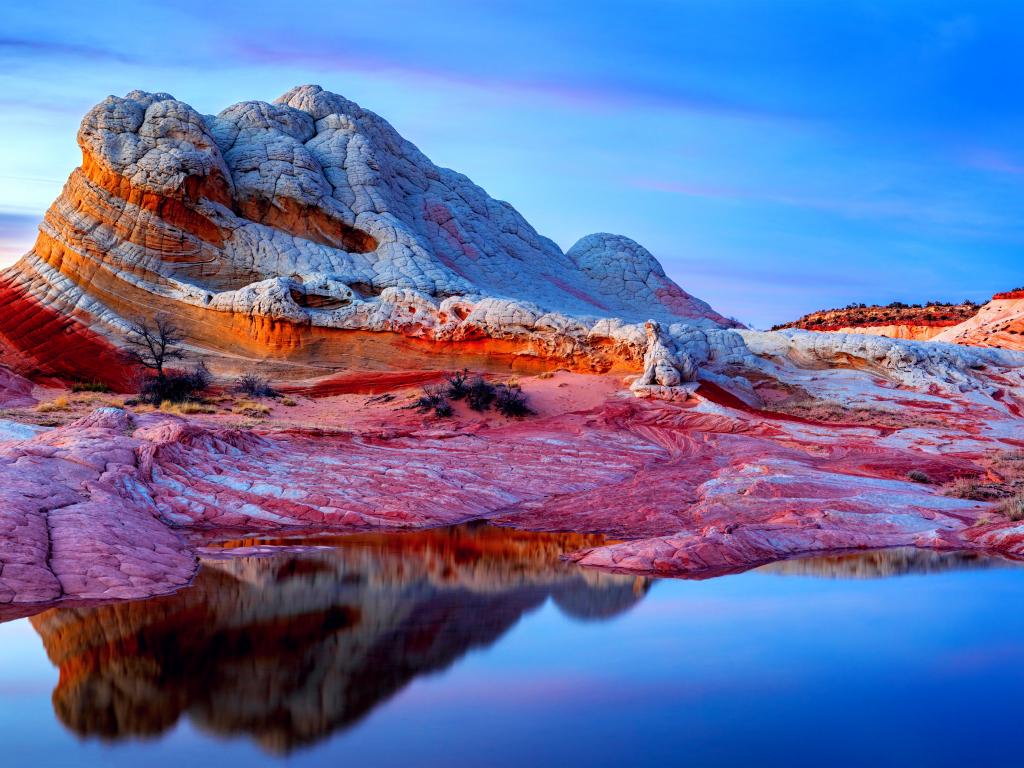 Best time to go on a road trip from San Francisco to Grand Canyon
It can be difficult to determine the best time for a road trip from San Francisco to Grand Canyon, since the length of the trip means a lot of planning needs to go into the drive itself.
For starters, you'd have to travel between April and October if you want to take the scenic route – Tioga Pass closes some time before the winter season, in preparation for the high-altitude snowfalls in November.
You could take the fast route in the winter, but the North Rim and other places of interest at GC would be inaccessible due to snow.
Also, checking out Death Valley's practically a must along the scenic route, but you might want to steer clear of it in the summer due to the extreme temperatures.
You'll have a similar problem along the quicker route, as the summer heat can make the latter half of your drive more difficult than it has to be. Also, the hotter, lower-altitude parts of the Grand Canyon are best avoided this time of year.
Ultimately, what this all means is that you should probably do this road trip in late spring or early fall – that way, you can travel and explore the Canyon on your own terms.