Road Trip from San Francisco to Lake Tahoe
If you are looking to go on a fun adventure for the weekend, consider the iconic road trip from San Francisco to Lake Tahoe. On top of taking you to one of the most beautiful vacation spots in California, the drive takes you past some of the state's most iconic attractions.
The road trip from San Francisco to Lake Tahoe covers 230 miles and takes 4 hours 30 minutes to drive. Notable stops along the way include Six Flags Discovery Kingdom, Folsom Lake, Napa Valley, Sacramento, Tahoe National Forest, and Eldorado National Forest.
If the sound of this short but exciting road trip interests you, read on for more information about when to go, where to stay, and what route to take.
How far is Lake Tahoe from San Francisco and how long will the road trip take?
Comparison of road trip route options between San Francisco and Lake Tahoe

| Route | Distance | Driving Time |
| --- | --- | --- |
| Eldorado Route | 230 miles | 4 hours 30 minutes |
| Tahoe National Forest Route | 240 miles | 4 hours 30 minutes |
A road trip from San Francisco to Lake Tahoe will cover 230 miles and take you about half a day to drive. You could easily drive this in a day, but you should absolutely slow down and take your time.
Plan to stop at least once overnight on the way - this way, you can spend some time enjoying the different areas you will be driving through. This road trip includes world-class destinations, including the famous Napa Valley and Sacramento.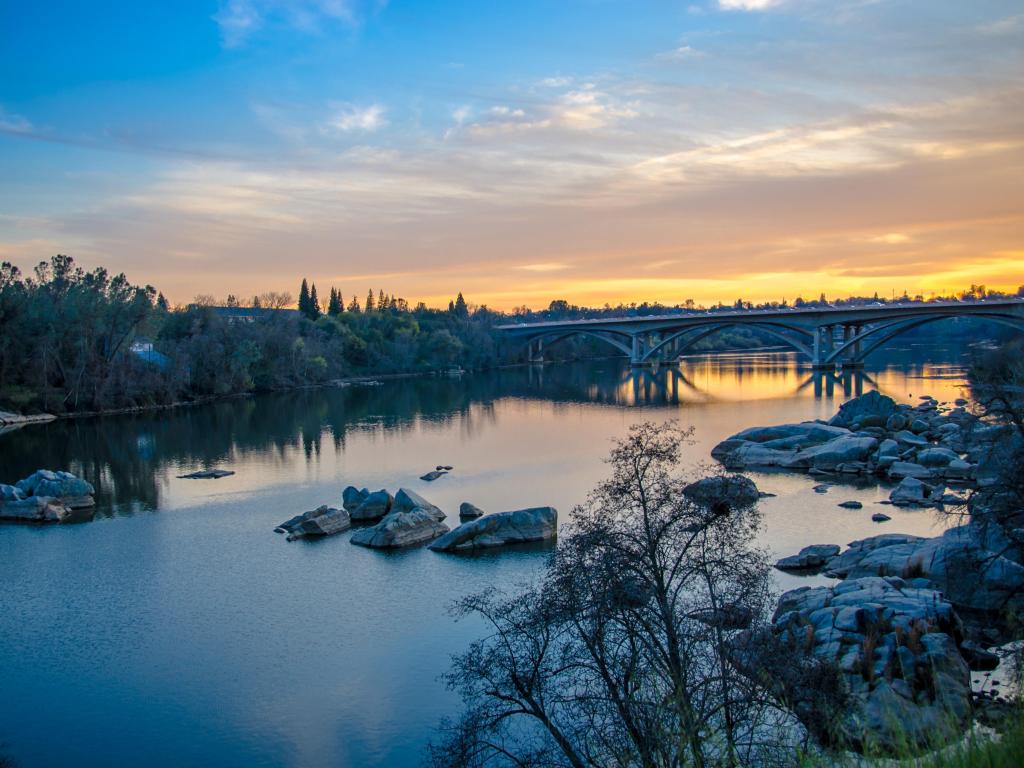 The route mostly takes place on Interstates, with a short detour on smaller roads to visit Napa. This keeps the driving varied without adding unnecessary mileage or time to the trip.
Leaving San Francisco and around Sacramento are the only two places where you are likely to experience traffic issues. Try to avoid these places at rush hour to limit the likelihood of congestion.
Best road trip route from San Francisco to Lake Tahoe
The road trip from San Francisco to Lake Tahoe is not very far, but you still have a few choices for which route to take - one takes you through Eldorado National Forest and the other through Tahoe National Forest.
If you want to see as much as possible, it would be best to follow one to Lake Tahoe and the other back to San Francisco.
How to drive from San Francisco to Lake Tahoe
The map above shows our suggestions for the best road trip routes between San Francisco and Lake Tahoe. Keep reading for detailed descriptions of both routes, where to stay on either, and the best things to do on the way.
Eldorado Route
Head east out of San Francisco on Interstate 80. Merge with Interstate 580 outside of Oakland and follow this north through Richmond and Vallejo, where you merge onto Interstate 80 again.
You can take an easy detour to Napa wine country, which is highly recommended, by turning onto Route 29. Use Route 12 to return to the Interstate after visiting Napa.
Interstate 80 will take you directly into Sacramento. In Sacramento, leave the interstate for Highway 50. Follow it into the mountains, past Eldorado National Forest and Twin Bridges before entering South Lake Tahoe.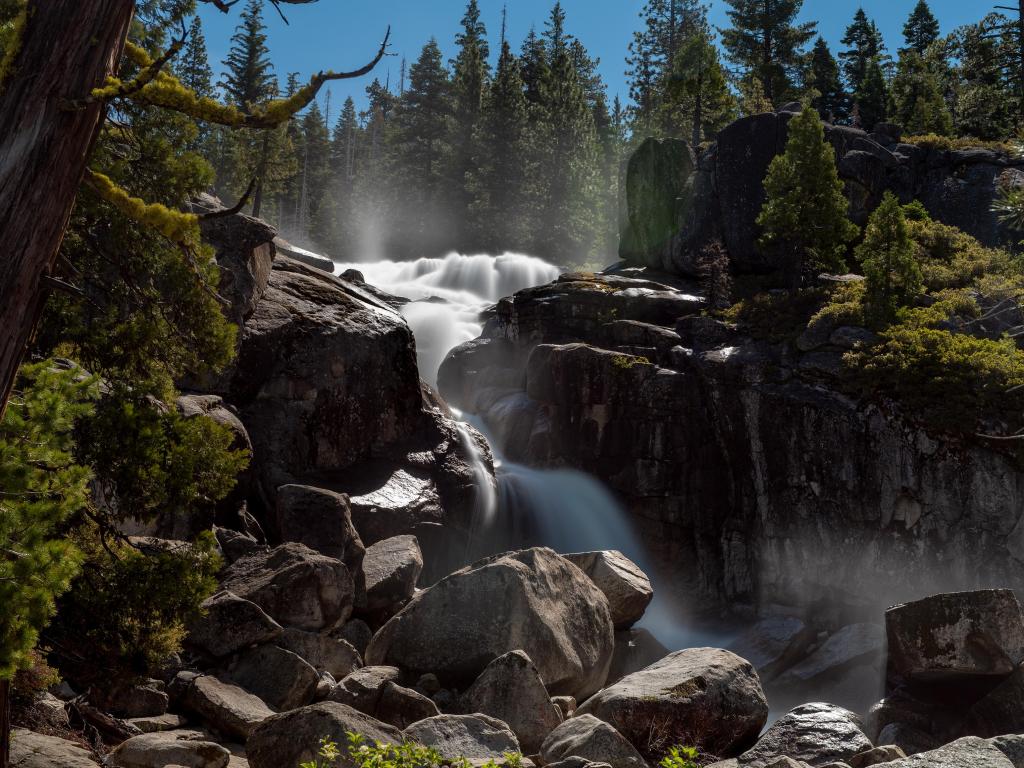 Tahoe National Forest Route
This route follows the same route out of San Francisco, along Interstate 80. Detour into Napa Valley on Route 29 before returning to the interstate on Route 12.
Once you reach Sacramento, remain on Interstate 80. This will lead you northeast out of the city, past Lake Spaulding, and into Tahoe National Forest. You can then head into Tahoe City via Route 89.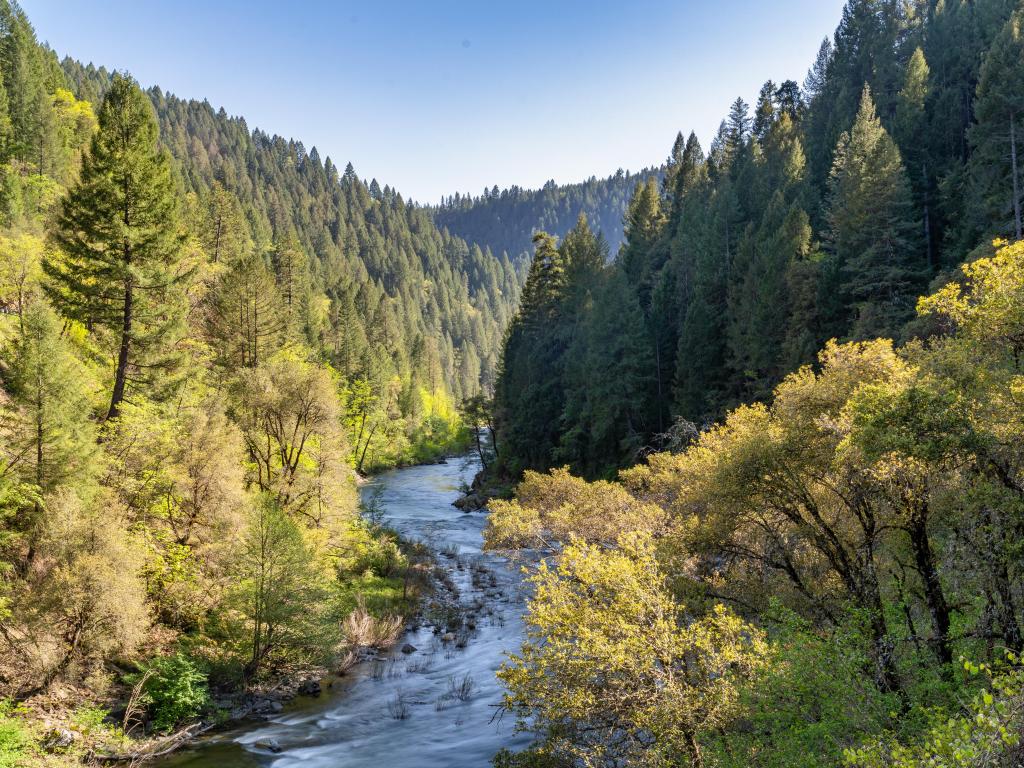 Best place to stop on a road trip from San Francisco to Lake Tahoe
The road trip from San Francisco to Lake Tahoe is a short one, but you should definitely consider spreading it out across a few days. Here are some of the best resorts you can find along the way:
Stay in luxury at the Kimpton Sawyer
The Kimpton Sawyer located in downtown Sacramento is a stunning hotel with one of the most amazing swimming pools you're ever likely to see.
Everything about this hotel is refined and modern - large windows encase the lobby and downstairs area, making the hotel feel incredibly spacious, and the stylish decorations really make the place stand out.
Every room continues this trend as they are tastefully styled in modern décor. The cherry on top is the fantastic view of the city and the hotel's exterior.
There's plenty here to keep you entertained, including a full gym, a rooftop pool, and multiple dining options. The rooftop pool is open year-round, and its terrace is home to the Revival Bar, the perfect place to quench your thirst after a long day of exploring the city.
If you want a more formal lunch or dinner, then the Echo & Rig is a perfect option. The on-site steakhouse serves incredible food in a more sophisticated setting, making it ideal for a romantic dinner or a get-together with your friends.
Best of all, staying here is incredibly good value, especially when you consider how much you're getting out of the deal.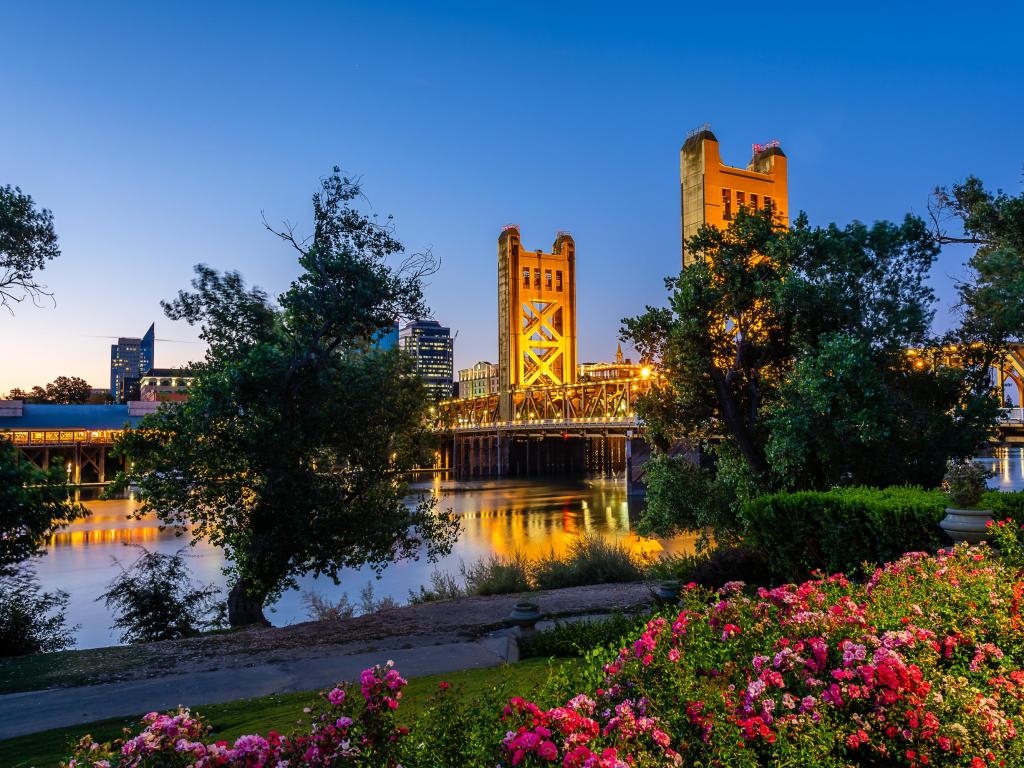 Relax and unwind in Lake Tahoe
Lake Tahoe is known for its natural beauty and relaxed atmosphere, and the Desolation Hotel complements that perfectly with its beautiful architecture and comfortable ambiance.
The resort has a host of amenities for you to enjoy, including a fitness center, a beautiful outdoor pool, a hot tub, and a fabulous sauna for the ultimate relaxation. If you feel like mingling, there is also an outdoor fireplace for you to spend some time at.
The décor is beautifully modern - combining the lovely atmosphere of wood with a modern flair, this place has a genuinely unique aesthetic. The rooms are all immaculate and feature everything you could possibly need.
Lakeside Beach and El Dorado Beach are a short distance from the property, and if you are traveling during winter and would like to get your adrenaline going, the ski lifts are easily accessible from the hotel.
Combining all these amazing amenities with a fair price and a convenient location makes this one of the best resorts near Lake Tahoe, if not the best.
Sample local wines in Napa
While Napa is not very far from your starting point, it could be an excellent place for an overnight stop. Archer Hotel Napa is located in the heart of the city and is the perfect place to rest in luxury as you start your road trip in style.
Located in downtown Napa, some rooms come with balconies so you can enjoy the views in the comfort of your own room. When you have rested up and are ready to explore, Napa Valley Opera House is a stone's throw from the hotel in case you'd like to enjoy some great music.
One of Napa's main attractions is, of course, wine tasting. With over 400 wineries, ranging from impressive estates to boutique establishments, you can book tailored wine tours or opt to hop on the Napa Valley Wine Train, whose booking office is a short walk from the property.
If you are looking for a culinary experience, you are in luck, as Napa is a world-renowned foodie destination. The city's gourmet dining scene boasts numerous Michelin-starred restaurants and eateries offering farm-to-table dishes.
When you are done painting the town red, make sure to check out the fabulous rooftop bar at the hotel and enjoy your favorite drink before calling in a day!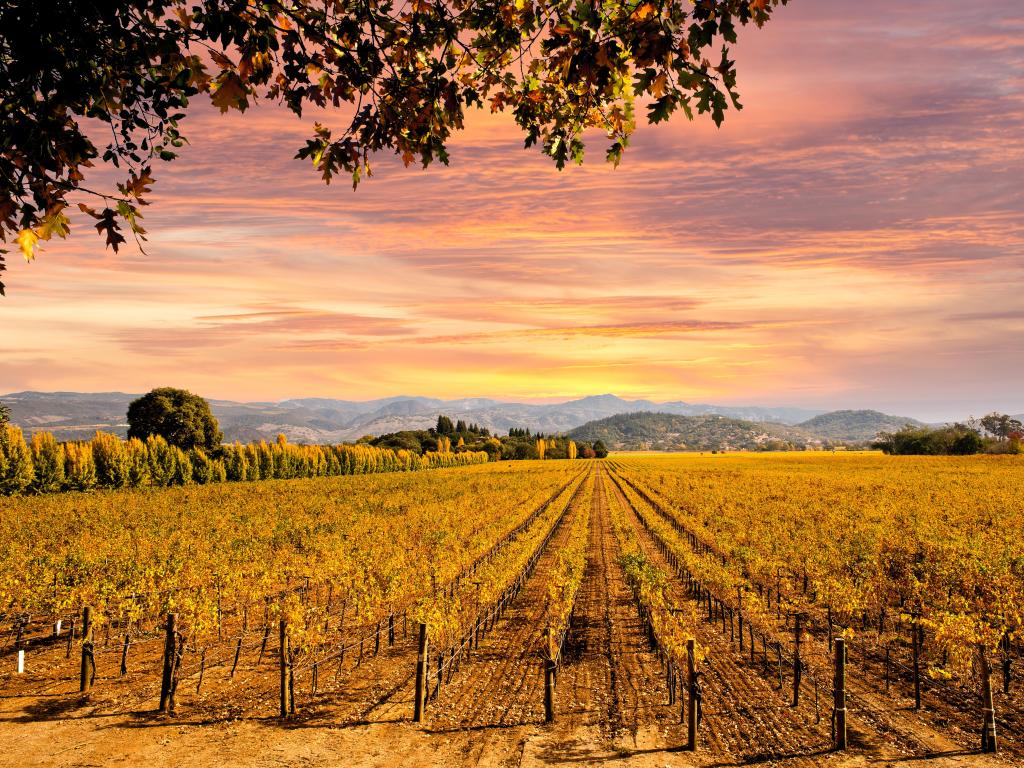 Things to see on a road trip from San Francisco to Lake Tahoe
Even though your road trip from San Francisco to Lake Tahoe is short there is plenty to see and do. To help you plan your stops, take a look at some of the best attractions along the way:
Hess Persson Estate - Located a few minutes from Napa, this is one of the premier vineyards in the country, offering a combination of wine and art from the owner's private collection.
Domaine Carneros - Poised in South Napa, this estate produces some of the best sparkling wine made in California and has been in operation since 1987.
Six Flags Discovery Kingdom - Second only to Disneyland, Six Flags is one of the most iconic amusement parks in the Western world.
Crocker Art Museum - Sacramento is a perfect detour on this trip, and this historic museum is one of the city's major highlights.
Old Sacramento - Located along the riverfront, this is a picturesque area of the city known for its interesting architecture.
Echo Lake - A great place for a walk, easily accessible, and with great mountain views.
West End Beach - If you're looking to cool off before reaching Lake Tahoe, you can plan an afternoon relaxing on the shores of Donner Lake and bask in the California sun.
Folsom Lake - The city of Folsom can be a good place to take a break, and this lake is the perfect place to unwind with a fishing rod and a picnic basket.
Tahoe National Forest - The Lake Tahoe area is filled with endless outdoor recreational activities, and this forest is home to some of the region's finest hiking trails and lookout points.
Eldorado National Forest - If you're looking to camp near Lake Tahoe, this amazing forest has plenty of incredible campsites and an abundance of activities to participate in.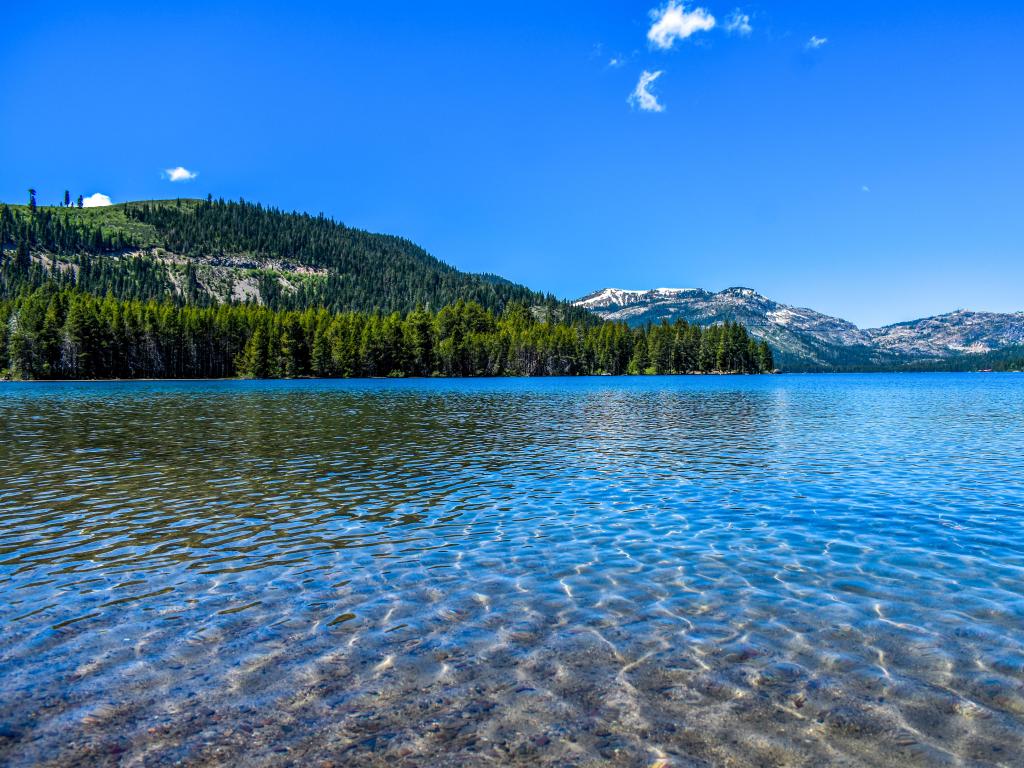 Best time to go on a road trip from San Francisco to Lake Tahoe
You can go on a road trip from San Francisco to Lake Tahoe at pretty much any time of year, although visiting at certain times might require some additional planning.
Lake Tahoe is a popular destination for winter sports, as there are a number of ski resorts in the area. Alpine Meadows ski resort is one of the most popular, offering great skiing during the winter months.
None of the roads on this route will close during winter, but always try to be prepared for potential winter conditions.
Summer will be the most popular season for visiting Lake Tahoe, as this is when its normally chilly waters are warm enough for recreational activities. The hotels and resorts in the area will be most expensive during summer, though, so be sure to book well in advance.
If you don't like large crowds or want to score a deal on a hotel, consider the shoulder seasons of fall and spring. These months may be able to offer a compromise between tourist numbers and hotel costs.
Another thing to consider is the state of the surrounding forests at the time of your visit - Plumas and Eldorado National Forests are at their most beautiful when it's warm, so you may want to factor that in when deciding on when to do the trip.
Overall, there is no one time you have to go on a road trip from San Francisco to Lake Tahoe. It really depends on what you enjoy and what your priorities are.