Road Trip from San Francisco to Zion National Park
The road trip from San Francisco to Zion National Park takes you on a spectacular journey, starting on California's magnificent golden coastline, heading through some of the most amazing desert landscapes as you take in the stunning Utah scenery before arriving at Zion National Park.
The 810-mile road trip from San Francisco to Zion National Park takes 14 hours and 30 minutes to drive. Key sites include Carmel, Paso Robles, Calico, Las Vegas, Grand Canyon, Sacramento, Alamo, Hiko, and Yosemite National and Bodie State Historic Parks.
Read on to discover what awaits you on this exciting adventure, and find out the best routes, the best places to visit and attractions to see along the way, the best time to travel, and some of our favorite places for a stopover giving you the chance to explore further.
How far is Zion National Park from San Francisco, and how long will the road trip take?
Comparison of road trip routes between San Francisco and Zion National Park

| Route | Distance | Driving Time |
| --- | --- | --- |
| The Coastal Route Route | 810 miles | 14 hours 30 minutes |
| The Inland Route | 920 miles | 16 hours 10 minutes |
The coastal route from San Francisco to Zion National Park covers 810 miles and takes around 14 hours and 30 minutes of non-stop driving.
The Inland Route, on the other hand, is slightly longer and covers 920 miles, which will take you 16 hours and 10 minutes to drive nonstop without accounting for any detours or stops you might want to make.
With so much to see on either route, we recommend taking a minimum of 4 days to make the trip, ideally stretching this to a week if time permits. This will allow you time for several stopovers and much more time to embrace some of the most incredible natural landscapes.
Best road trip route from San Francisco to Zion National Park
Both our route options offer spectacular scenery and amazing vistas, passing through stunning national parks and magnificent desert landscapes, and it's down to you to choose which offers the best opportunity to tick off your bucket list items.
The Coastal Route is the more scenic of our suggested routes, as you get to soak in California's stunning coast before hitting the desert and heading inland to Zion National Park.
The Inland Route allows you to witness California's iconic natural beauty in Yosemite National Park and cruise the Extra-terrestrial Highway near Area 51 before arriving at Zion National Park.
If you'd like to hike up to Angels Landing, you will need a permit and will need to make a reservation. Check the Zion National Park's website for more details.
The Coastal Route
Begin your journey in San Francisco, by taking the Pacific Coast Highway, the CA-1, offering stunning views of the Golden Gate Bridge and Alcatraz as you head south and you'll reach Carmel-by-the-Sea.
Here you can enjoy the glorious white sand between your toes at Carmel Beach before continuing your journey with more breath-taking scenery of California's coast. You'll head inland on CA-46 E until you reach Paso Robles, famous for some of California's best wines.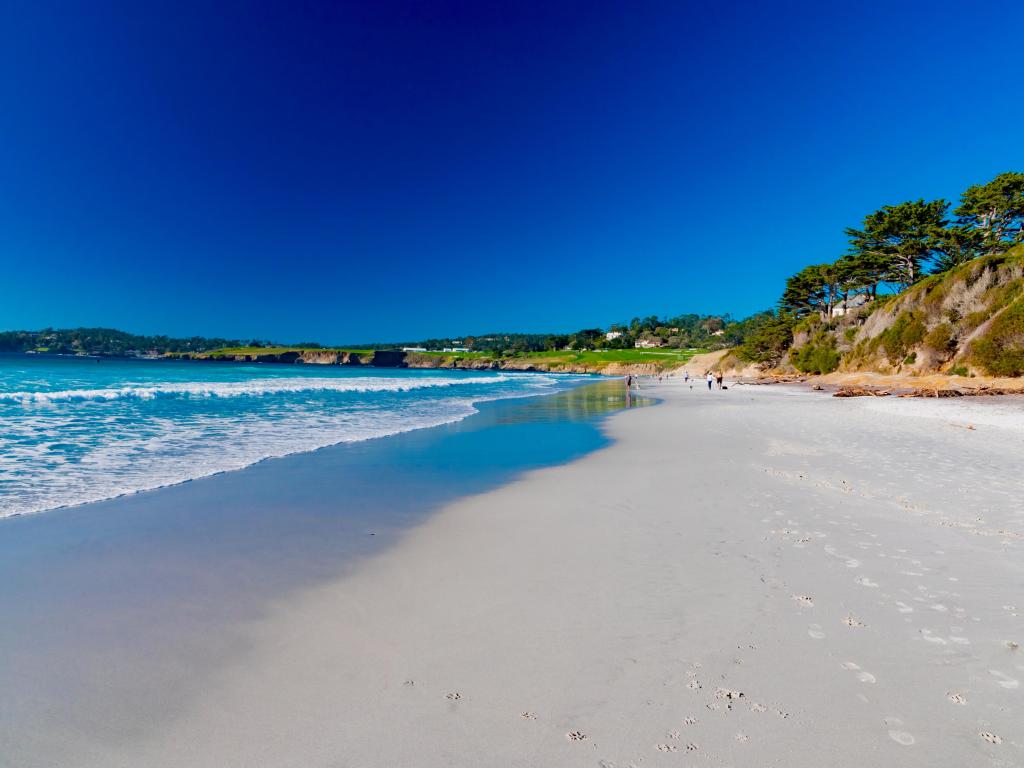 Leaving Paso Robles, rejoin the CA-46 East before heading south at Blackwells Corner, then taking the Lerdo Highway past Spicer City and joining the I-5 S. Continue past Bowerbank before taking a left onto the Stockdale Highway to Bakersfield.
From Bakersfield, take the I-58 East through glorious scenery and soon you'll join the Ghost Town Road and step back in time to Calico. This old West mining town was abandoned in the late 19th century and has been restored and maintained as a "ghost town"
I-15 N from Calico takes you into the Mojave Desert, famous for recording the hottest temperature on earth and for its vast, unique landscape known for Joshua trees & Death Valley. Soon after you'll find yourself in Sin City - aka Las Vegas.
With such a variety of entertainment on offer, Las Vegas makes an excellent choice for an overnight stay. You can meet Elvis, take in a show, enjoy a party by the pool or a relaxing spa, and immerse yourself in casino life. This town really does have something for everyone.
Back on the road heading north on I-15, pass the Valley of Fire State Park and the Red Cliffs National Conservation Area before you reach Hurricane where you can choose to take a detour south to one of the wonders of the world, The Grand Canyon.
From Hurricane, you will reach Springdale following UT-9 East and the Zion National Park, where you can marvel at the 15-mile-long, Navajo sandstone-lined Zion Canyon.
The Inland Route
Begin by taking I-80 East out of San Franciso, with stunning views over San Pablo Bay before passing Grizzly Island Wildlife Area, with almost 9,000 acres of habitat and over 200 species of birds, and endangered species, with some excellent hiking trails.
You'll soon arrive at Sacramento, where you can visit the district of Old Sacramento, which relives the Gold Rush Era, with wooden sidewalks and wagon rides, and visit the California State Railroad Museum.
From Sacramento, take the CA-99S to Copperopolis, a lovely small town where Mark Twain penned some of his famous works, then CA-108 East/CA 120-East and you'll arrive at Yosemite National Park.
Situated in the Sierra Nevada mountains, Yosemite is famed for its giant sequoia groves, stunning waterfalls, and its mammoth granite cliffs like El Capitan and Half Dome which are true wonders of nature and a mecca for climbers from around the globe.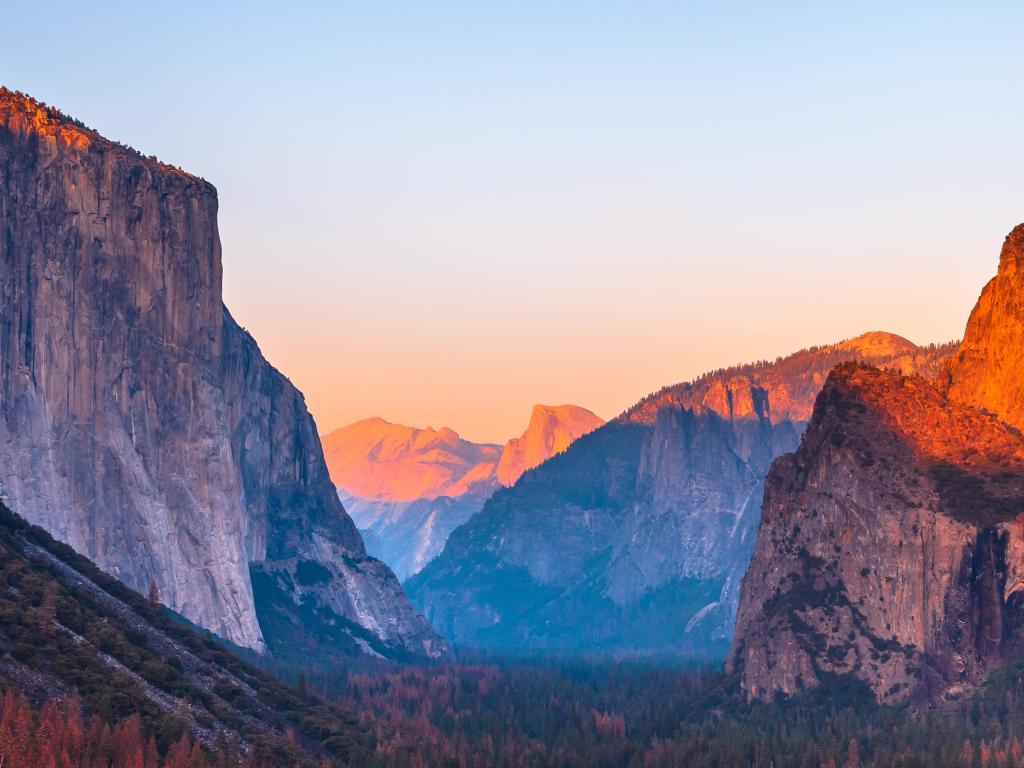 Head north from Yosemite on Tioga Road before joining US-395 North before a right on to CA-270 East, which leads you to Bodie State Historic Park, a former gold-mining community that is now a ghost town, with daily tours and a museum.
Retrace your route back to CA-120 East to Little A'Le'Inn in Rachel, Nevada. A small town famous in the UFO and aviation communities, being so close to Area 51 and the Inn is a famous landmark in the area.
Take State Hwy 375 to the Alien Research Center at Hiko and the ET Highway Rest Area where you'll have a chance to pick up some alien-themed souvenirs before continuing on your journey.
From here take US-93 and follow it to Las Vegas and from here the route mirrors our alternative coastal route to Zion National Park.
Best places to stop between San Francisco and Zion National Park
The spectacular road trip from San Francisco to Zion National Park has much to amaze you, whichever route you take and it's important to plan a few stops to enjoy the surroundings and leave you feeling refreshed for the next leg of the trip.
There are many fantastic places to stay and we have recommended a few of our favorites for you below.
Pass a night or two in Paso Robles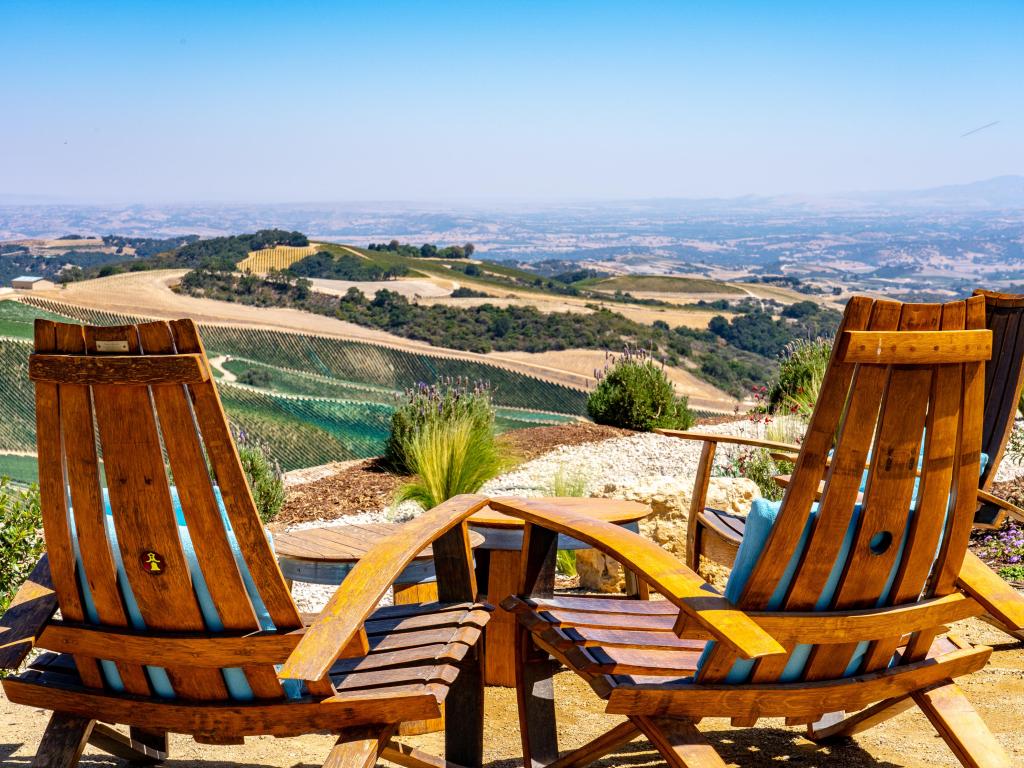 Paso Robles is located about a third of the way into the journey on the Coastal Route and is the perfect bookend to a day's drive down the beautiful California coast.
This charming town offers a quintessential California wine country experience, with rolling vineyards, intimate tasting room experiences, olive oil orchards, and a charming downtown.
And when in wine country, why not stay at a vineyard? Allegretto Vineyard Resort offers gorgeous California mission-style architecture with lush landscaping and endless opportunities for pampering and relaxing after a day exploring the California coast.
Immerse yourself in luxury and enjoy the spa, fitness center, pool, and hot tub before enjoying dinner at the exquisite Cello Ristorante and Bar, with its Mediterranean-inspired menu embracing locally foraged ingredients.
The Allegretto offers its own wine tasting experience where you can sample their own highly selective lots, and with its location being in easy access to downtown Paso Robles, it's an excellent base to explore other local wineries, such as Justin Vineyards and J Lohr Vineyards.
A trip to the incredible Sensorio is highly recommended. A stunning display of millions of multicolor lights adorning the fields, hills, and towers. Complete with live music, food, drink, and firepits, this is a magical place to visit at dusk.
Paso Robles is also home to the Pioneer Museum where you can experience life in a small California town during the 19th and 20th centuries. From pioneers to farmers, to cowboys, this small museum has a little bit of everything.
Live life to the full in Las Vegas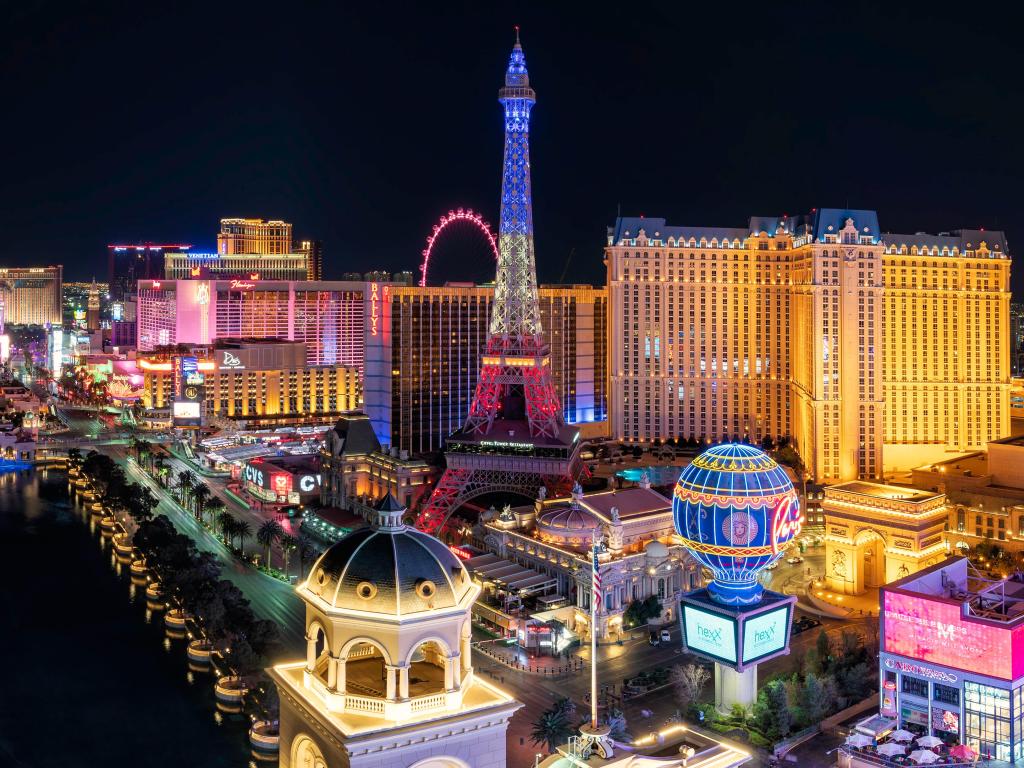 Las Vegas is a literal oasis in the vast stretch of desert from the coast to Zion National Park. It's also a cultural icon and even the most reticent visitors will want a peek at its novelty. Situated just under 3 hours from Zion National Park, it makes for an exciting stopover.
Las Vegas is easily the entertainment capital of the desert and is renowned for its gambling and casinos. It also offers top-notch dining and spa options for those that want a quieter visit.
You can't miss the strip as you approach Las Vegas from the desert by car. Its glittering lights and opulence sit in stark contrast to its surroundings. From people-watching to amazing shows and dining, the strip has it all.
Whilst visiting the Strip, one of the most popular attractions is the Fountains of Bellagio. This incredible water and light show carefully choreographed to music spans over 1,000 feet with water reaching as high as 460 feet. A truly mesmerizing experience.
In a city of such extravagance, then a stay at The Venetian truly embodies the opulence of Las Vegas. With a host of signature restaurants, bars and lounges you can sample delightful cuisine from all over the world, and enjoy a refreshing swim at one of the pool decks.
No trip to the Venetian would be complete without a gondola ride, where you can float under bridges, balconies, and even down the Grand Canal. The indoor shopping at the resort has amazing Italian architecture and a beautiful "sky" as you are transported to Venice itself.
Located in the heart of the Strip, the Venetian is close to all of Las Vegas' entertainment and dining options.
Where to stay when you reach Zion National Park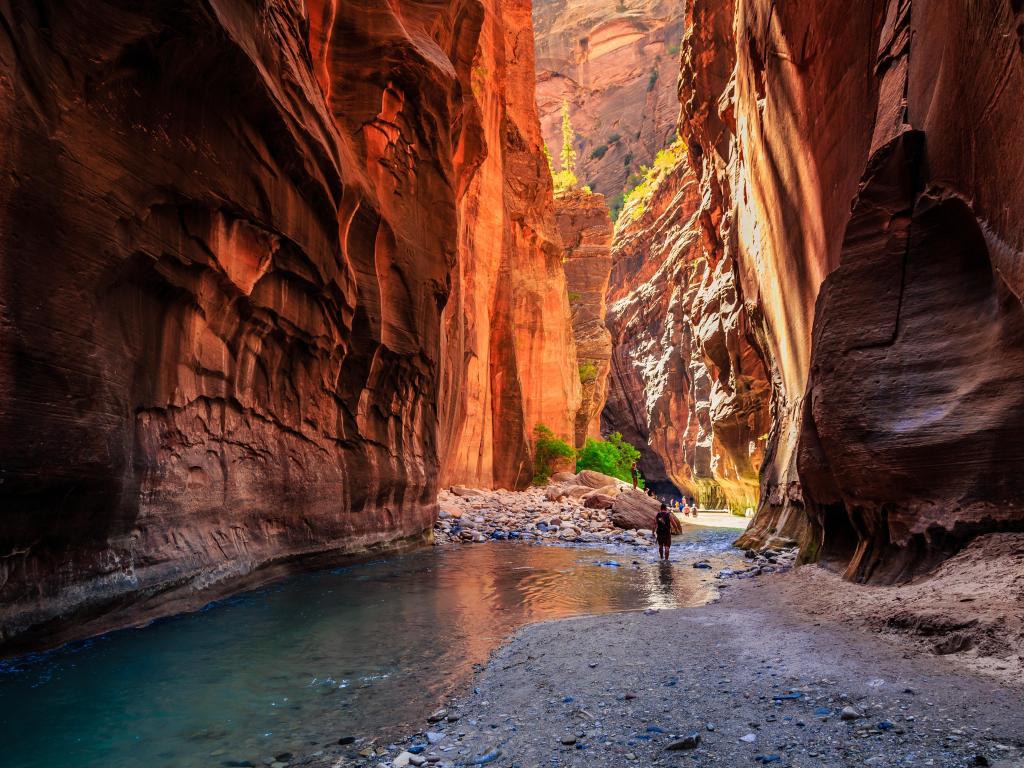 Zion National Park is a simply stunning destination, and one of the finest hiking destinations in the US, with a host of outdoor activities to enjoy. With sunshine virtually all year round, the glowing sandstone rocks are always a stunning backdrop to whatever you choose to do once you've arrived.
One of the most beautiful and spectacular walks to do is "The Narrows". Beginning on the scenic riverside walk, you'll then enter the water and hike the narrows, where the water can be knee-deep. Walking within the canyon as the water rolls down the sandstone walls is a truly majestic experience.
You can choose to explore the National Park on horseback, take an ATV or hire bikes to venture out on 2 wheels. There are many guided tours available and the more adventurous can try out canyoneering, with the opportunity to travel through Zion's slot canyons in a truly unique way.
Many of the accommodation options are located just outside the park itself, and the Cliffrose Springdale, Curio Collection by Hilton makes an ideal base for exploring the area. Situated only five minutes from Zion Canyon, and half a mile from the Visitor Center, a free local shuttle is available to take guests to the Park.
The historic lodge is situated on the banks of the Virgin River and has two heated outdoor pools and hot tubs available all year round, and an excellent fitness center. Enjoy relaxed patio dining surrounded by the magnificent sandstone walls of Zion Canyon at Anthera Restaurant.
Things to see on a road trip from San Francisco to Zion National Park
There is so much to see on a road trip from San Francisco to Zion National Park that makes this trip so enjoyable and we have suggested a few for you below:
The Coastal Route
The Mystery Spot, Santa Cruz – A quirky tourist attraction where you can be amazed by the mind-boggling gravity-defying structures and acts.
Monterey, California – Known for its stunning scenery of beaches and coastal terrain, Monterey is home to the beloved Monterey Bay Aquarium, Old Fisherman's Wharf, Monterey State Beach, and offers opportunities for whale watching
Carmel-By-The-Sea, California – Feel the white sand between your toes at Carmel Beach in the iconic town of Carmel-by-the-Sea
Pfeiffer Big Sur State Park– If you want to enjoy some rugged coastal scenery, then a visit to this state park is a must! There is also a single cabin in the park, nestled among redwood trees for the perfect getaway.
Paso Robles, California – Paso Robles offers a quintessential California wine country experience, with rolling vineyards; intimate tasting room experiences; olive oil orchards; and a charming downtown.
Bakersfield, California – Nicknamed "Nashville West", this city is known for its country music artists. It is also home to Buck Owens' Crystal Palace and Kern County Museum.
California Living Museum –This museum is a sanctuary for more than 80 species of unreleased animals. You can learn about these fascinating creatures and their habitats during your visit.
Sequoia National Park – Home to the titular Sequoia cacti, this national park provides beautiful scenery and is very popular among photographers.
Calico, California – Step back in time at Calico Ghost Town. Founded in the 1880s during California's largest silver strike, the town bustled for 12 years until silver prices fell and mining stopped in the area. Today, visitors can watch tumbleweeds blow past the town's buildings.
Mojave National Preserve – Experience the desert landscapes firsthand during your visit to this diverse range of ecosystems.
The Inland Route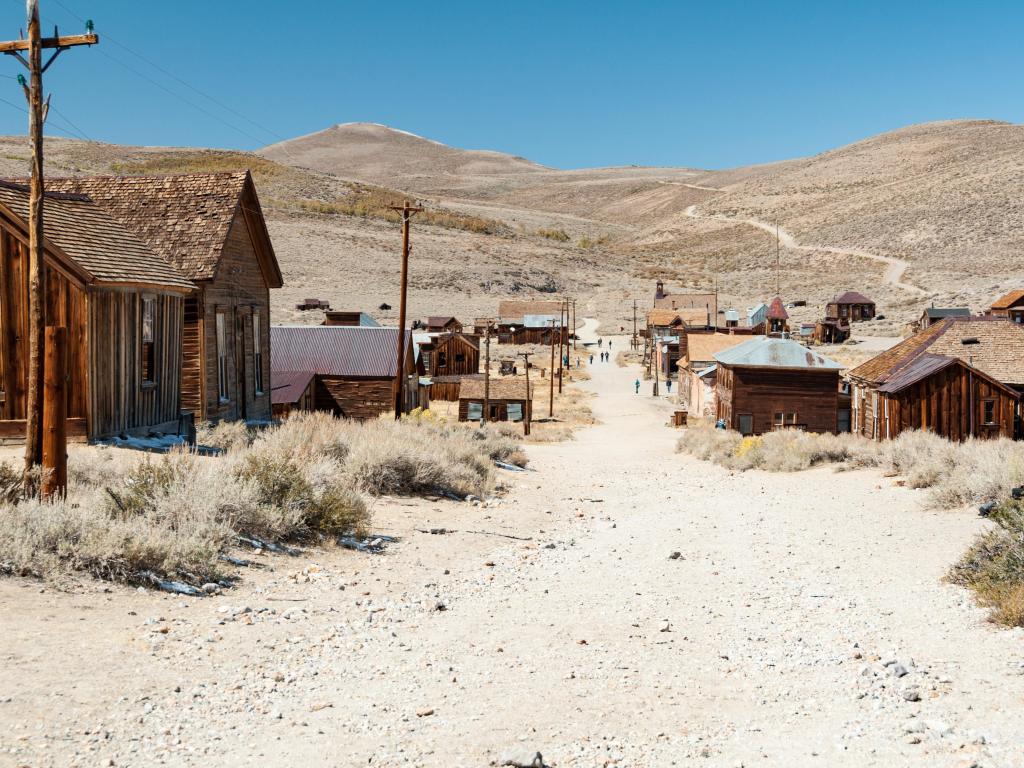 Sacramento, California - Known for its historical sites, Sacramento's most notable points of interest are Capitol Park, State Capitol, Old Town, and Sutter's Fort.
Red Hills Recreational Management Area - The unique soils of this area sustain very fascinating flora. It is good to note that there is no camping allowed in this picturesque recreational area.
Yosemite National Park - Located in the High Sierra, Yosemite is practically a shrine to Northern California's natural beauty. Between Half Dome; Glacier Point; Yosemite Valley; and all the meadows and wildlife in between, you won't be able to put your camera down.
Tuolumne Meadows - This is one of the highest-elevation meadows of the Sierra Nevada Mountains. It provides picture-perfect scenery with the meandering river it is home to.
Bodie State Historic Park - This gold-mining ghost town housed almost 10,000 people in 1880 before the end of California's gold rush left it frozen in time. The town's buildings look exactly as they did when Bodie became a historic park in 1962. Visitors can explore Bodie's saloons, hotels, and restaurants and imagine what life would have been like during the gold rush.
Little A'Le 'Inn - This small roadside hotel and restaurant has been welcoming earthlings for 25 years. Located in Rachel, Nevada, which is known as the "UFO Capital of the World," the staff are happy to chat about the nearby Area 51.
Tonopah Historic Mining Park - Located on the site of the original mining camp that started the mining craze in the area, this park is also called "the Queen of the Silver Camps".
Alien Research Center - This silver domed gift shop houses a huge variety of extraterrestrial paraphernalia and memorabilia. It makes a perfect kitschy stop along the Extraterrestrial Highway.
ET Highway Rest Area - Don't miss the sign marking State Route 375, better known as the Extraterrestrial Highway. A must-have photo op!
Best time to go on a road trip from San Francisco to Zion National Park
This is a year-round trip but it is good to keep in mind that you can enjoy the many outdoor attractions and landscapes on both routes better in spring, summer, and fall. If you are not a fan of cold and wet weather, it is probably better to avoid making the trip in winter.
While summer is the peak travel season for Zion National Park, its vast and diverse landscape makes it possible to go in the summer and still feel like you're at one with nature. With average daily high temperatures reaching 88 degrees Fahrenheit, it is a good idea to pack water and sunscreen.
While it's possible to visit in the winter, the outdoor attractions of Zion National Park may not be as enjoyable as temperatures plunge at night. The winter months are cold and wet, with average temperatures around 50-60 degrees Fahrenheit.
Spring and fall are the perfect times to visit! You get to enjoy good weather with fewer crowds and will also get to watch the beautiful changing colors of nature if you'd like to appreciate the spring blossoms or the auburn fall foliage.
The Zion Canyon Music Festival takes place on the last weekend of September, and you'll experience 2 days of music, food, arts, and craft if you make the trip to coincide with the festival. Set amidst the backdrop of the breathtaking Zion National Park, this would make a fitting end to a truly memorable road trip.