Road Trip from Savannah to Myrtle Beach
This small yet mighty road trip is absolutely packed with stunning scenery of the Atlantic Coastline, cultural attractions and epic landscapes, as you make your way from the charming, historical delights of Savannah to the beautiful sandy shores of Myrtle Beach.
Traveling from Savannah to Myrtle Beach covers 260 miles, taking around 6 hours. The Coastal Route visits Hilton Head, Hunting and St Helena Islands, Charleston and Georgetown, or journey Inland to Springfield, Newington, Augusta, Conway and Columbia.
Some of the best things come in small packages, and this trip is no exception, taking in a mix of beautiful island shores, lush forests and memorable city sights. Make sure to keep reading to see our recommendations on where to stop and stay on this short but very sweet road trip.
How far is Myrtle Beach from Savannah, and how long will the road trip take?
Comparison of road trip routes between Savannah and Myrtle Beach

| Route | Distance | Driving Time |
| --- | --- | --- |
| The Coastal Route | 260 miles | 5 hours 45 minutes |
| The Inland Route | 350 miles | 6 hours 25 minutes |
Take the beautiful Coastal Route from Savannah to Myrtle Beach and you will travel around 260 miles, taking 5 hours and 45 minutes.
The alternate Inland Route takes a little longer at 6 hours and 25 minutes, traveling 350 incredible miles.
This is a short journey that could be covered easily in a day, however, to really enjoy the sights and scenery along the way we suggest taking 2-3 days to take it all in. Keep reading to see all the best places we recommend stopping to enjoy as you travel towards Myrtle Beach.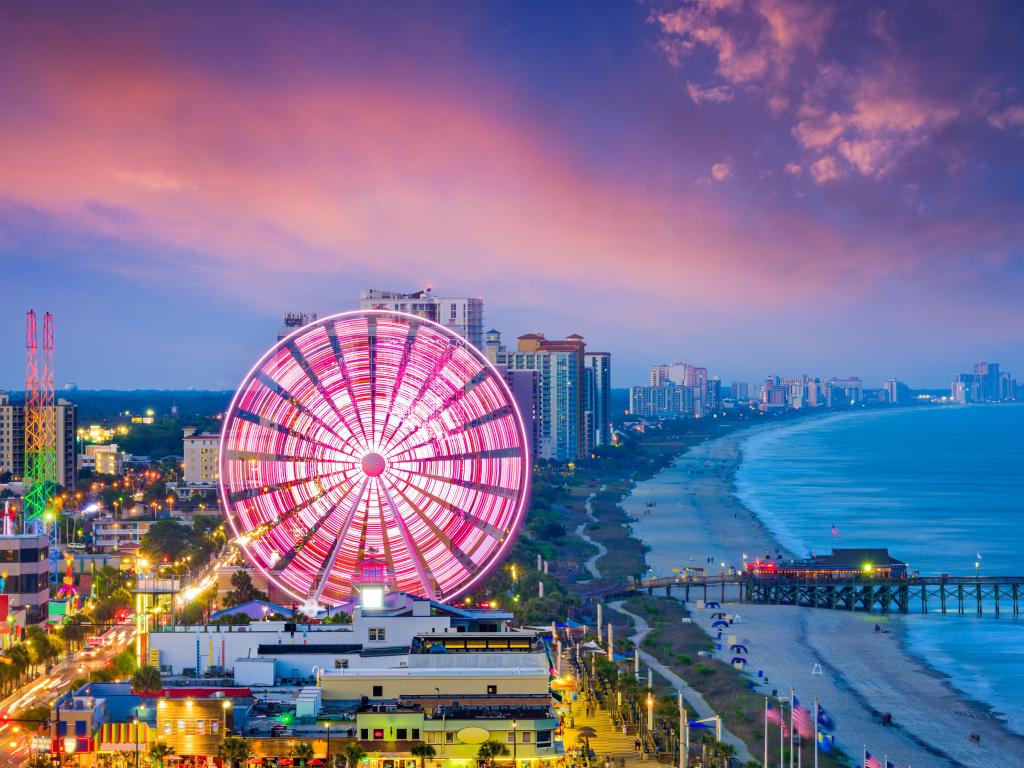 Best road trip route from Savannah to Myrtle Beach
Once you leave Savannah this journey is teeming with wonderful Island hop-offs, scenic stops, and exciting city sights, before you receive a warm welcome and plenty of places to relax at the scenic and serene Myrtle Beach.
Take the Coastal Route and you'll be able to track along the coastline towards Myrtle Beach, visiting beautiful islands including Hilton Head, enjoying hiking adventures, with a balance of cultural, urban, sights along the way.
Head along the Inland Route and the journey is packed with world-renowned historical and cultural sights to enjoy, and also peppered with interesting landscapes to scale and explore.
The Coastal Route
Leave Savannah heading north on SC-46, then US-278 to reach Hilton Head Island, a great first stop for a paddle and stroll along the sand. Afterwards take SC-170, continuing east to beautiful St Helena, then Hunting Island. Both are irresistible to take a break at.
After some downtime head north, where you will pass historical ruins in Sheldon, and Bear Island Wildlife Management Area in Green Pond.
Spend a night then in Charleston, where you can visit landmarks such as Arthur Ravenel Jr. Bridge and museums, before jumping back onto US-17 to see Francis Marion National Forest and Santee Coastal Reserve.
After a stop at Georgetown to enjoy a historical tour and boat ride around Winyah Bay, head back on the road to arrive shortly after at Myrtle Beach.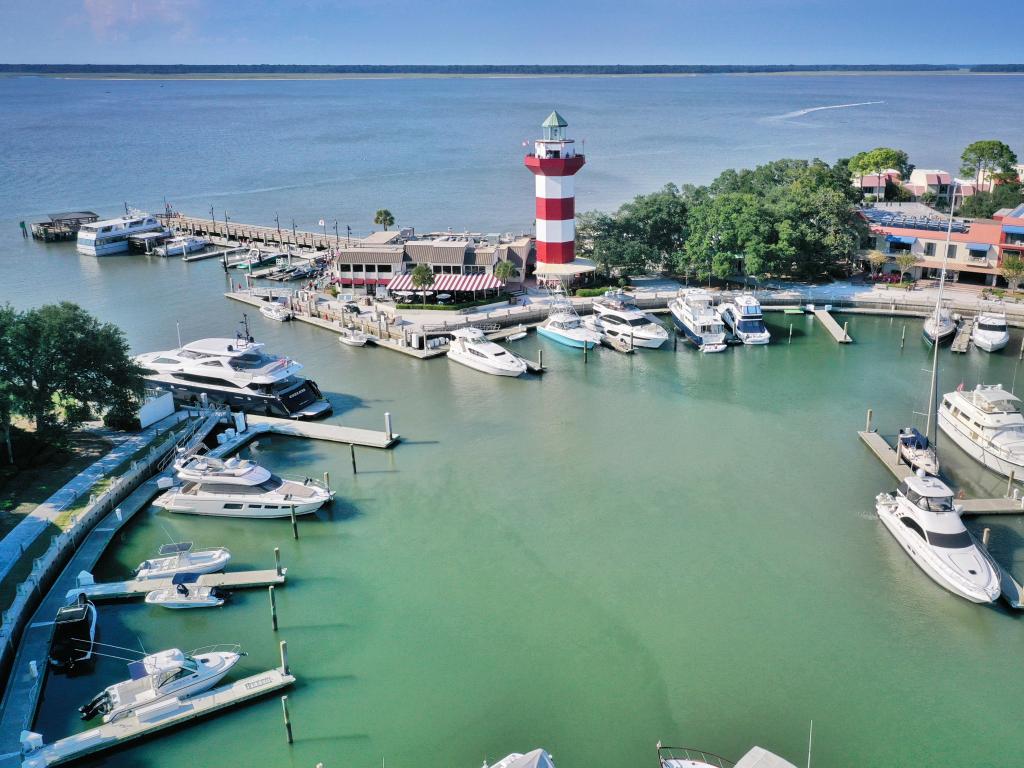 The Inland Route
Get going from Savannah by taking GA-21, where you can enjoy a stop off at Springfield to learn more about Abraham Lincoln, and the renowned Iwo Jima Survivors Memorial Park at Newington.
Continuing north leads to Augusta, well known for popular riverwalks, where you can learn more about the history along the way.
Taking Interstate-20 (I-20) you can stop off at Lexington for a horse race at Keeneland, before staying for a night in Columbia to tour plenty of historical sites and enjoy seeing some fascinating wild animals at Riverbank Zoo and Gardens.
Now jump back onto the 1-20 towards Winona, where the views from Garvin Heights City Park are unrivaled. From Florence then head south, passing Galivants Ferry to browse local antiques, and Conway to enjoy the waterways, before arriving at picturesque Myrtle Beach.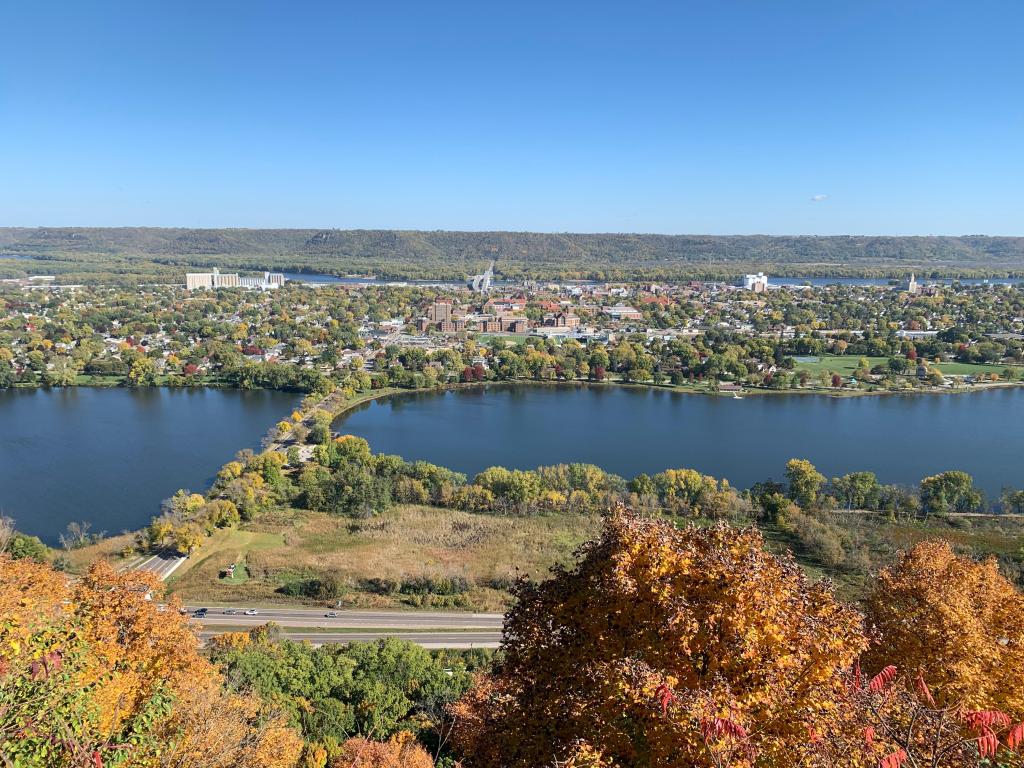 Best places to stop between Savannah and Myrtle Beach
Although this journey is compact, it is full of urban and rural excitement, with so much to see and explore along the way. We have selected the places we think you should spend a night or two to make the most of this amazing trip.
Explore Charleston's historical downtown
Located around halfway along the Coastal Route and you'll come across Charleston, renowned for its historical downtown, waterfront views and interesting history. There is so much to see here, well worth a night or two stay.
Start with the Charleston City Market, founded in 1790. This large iconic market and a great spot to enjoy the architecturally beautiful market halls while you look at the foods, wares and souvenirs. Charleston Museum, the oldest museum in the US, is also a great place to tour to learn more about the area.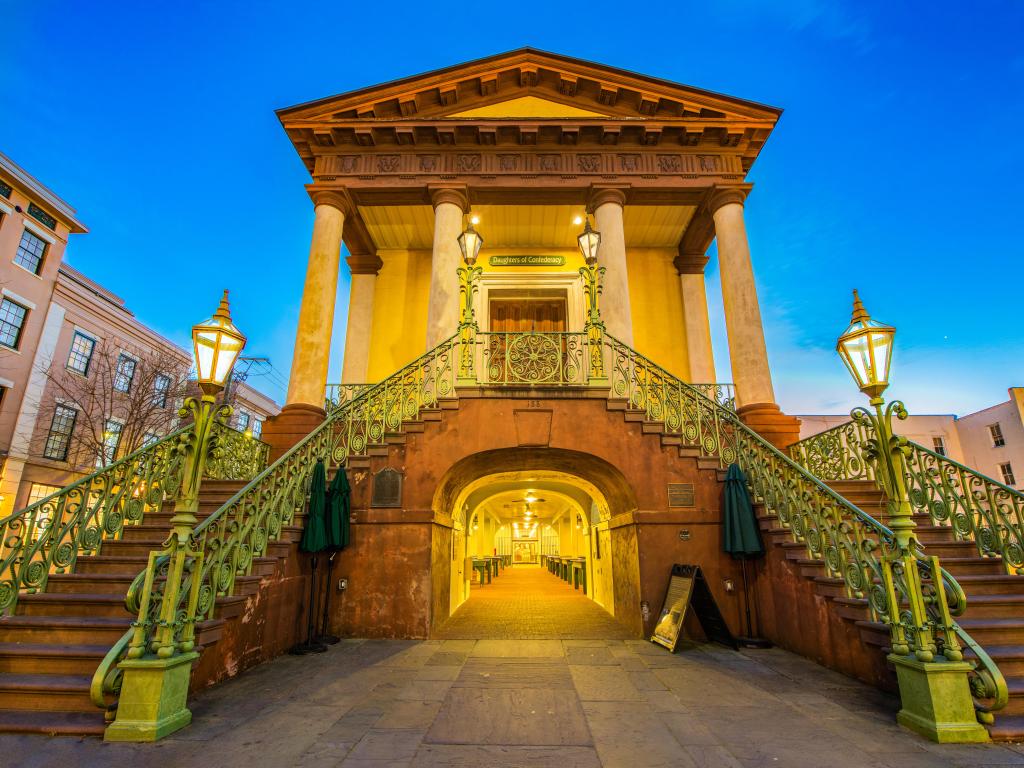 On a nice day the Joe Riley Waterfront Park is worth a wander. An idyllic spot for enjoying the ocean, keep an eye out for the interesting pineapple fountain, a unique landmark to spot when you stroll around this park.
Afterwards head just north of Tradd Street and you'll stumble across the thirteen colorful historic houses known as Rainbow Row. Make sure to take a snap of one of the most picture-perfect spots in Charleston.
With so much to see you'll need to stay longer to explore it all, and there really is no better place to stay than the beautiful, opulent 5-star Charleston Place.
Right in the center of Charleston, this hotel is super close to many top sights including Charleston Historic District, Charleston Waterfront Park and Charleston Museum – everywhere you could want to visit on the doorstep.
The stunning rooms and lounge areas are welcoming and luxurious, as are the indoor and outdoor saltwater pool and state of art fitness center and spa, to relax in after a busy day hitting the sights.
There is a choice of six wonderful restaurants on-site. Make sure to enjoy pre-dinner drinks at Clocktower terrace bar, overlooking the city, before heading to Charleston Grill for steak and live jazz.
Check out the wild animals in Columbia
Take the Inland Route and around halfway along you will come across the interesting city of Columbia, packed with culture.
To learn more about this area head to South Carolina State House. This state capitol building is a must-see, with a tour the best way to see the impressive exhibits and architecture.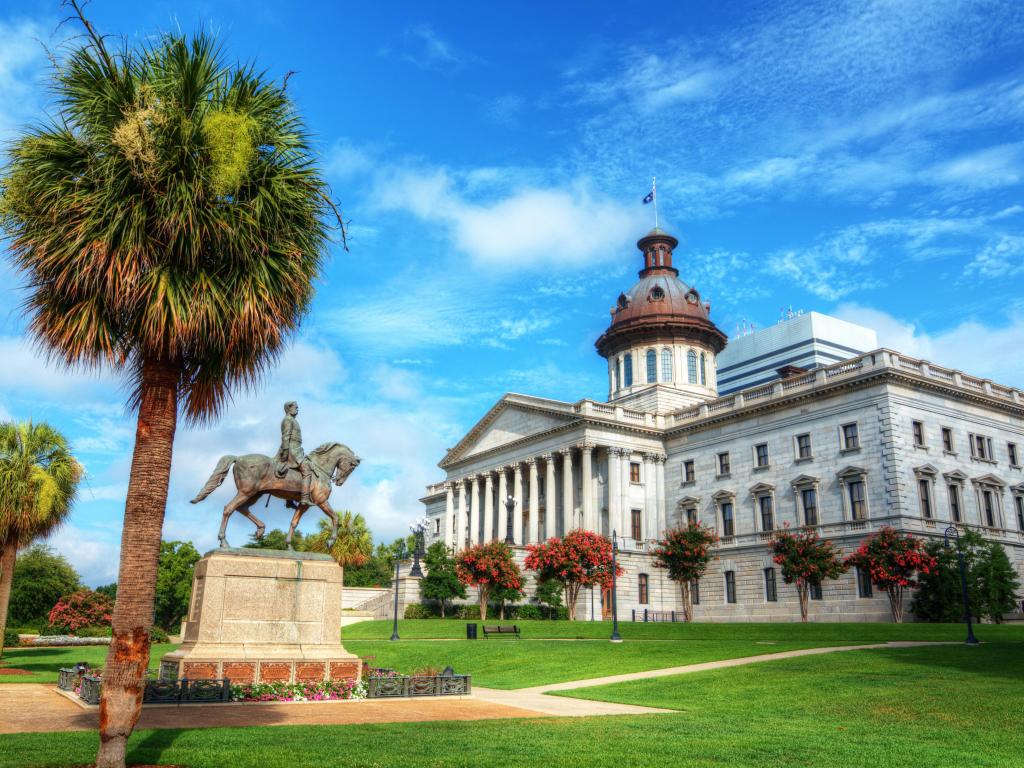 The South Carolina State Museum also provides a great learning experience in this modern museum. The impressive 4D experience and planetarium offer an intergalactic experience which is brilliant fun.
Make sure to visit Riverbanks Zoo and Garden during your stay. This huge zoo houses over 2,000 animals to enjoy, and is perfect for all the family! The botanical gardens are particularly nice once you have had your animal fix.
Afterwards head to Hotel Trundle to enjoy a night or two in this beautiful, modern hotel set right in the heart of Columbia and a stone's throw to many top attractions such as the Columbia Museum of Art and Memorial Park.
Head to the bar for a pre-dinner drink, which you can enjoy outside with views across the city. The hotel is close to many bars and restaurants to enjoy a meander afterwards for a delicious evening meal.
Enjoy a delicious à la carte breakfast each morning, to help start your day off right, and with parking on-site it is easy to jump on and off the highway and not worry about your car during your stay.
Where to stay when you reach Myrtle Beach
Arrive at the beautiful sandy shores of Myrtle Beach, and you'll want to be viewing those ocean views throughout your stay, so make sure to head to Homewood Suites by Hilton Myrtle Beach Oceanfront for just that.
The gorgeous, modern, 4-star accommodation really is a tranquil oasis, set in a great location, right on the boardwalk on Myrtle Beach with ocean views.
Close to many wonderful sights such as Spivey Park and Ripley's Aquarium, after a busy day you can sit back and relax on your private balcony with city, coastline, or Atlantic Ocean view – absolutely beautiful.
Make sure to take a relaxing dip in the seasonal outdoor swimming pool, with stunning views over the water from the gorgeous sun deck. Afterwards head down to Coconut Charlie's Beach Bar & Grill for an American feast.
Things to see on a road trip from Savannah to Myrtle Beach
Whether you take the Coastal Route or the Inland Route you can guarantee you'll have a jam-packed itinerary whichever you choose to follow.
Below you'll find some of the top sights to stop at during this exciting trip.
Coastal Route
Hilton Head Island - One of the most popular islands to head to, given the sandy beaches and outdoor recreation. This is a beautiful place to arrive at and unwind.
Hunting Island - A stunning area spread over 5,000-acres, packed with sandy beaches and wonderful forests. Make sure to paddleboard across the lagoon for a great view of this wonderful area.
St Helena Island - Found in Beaufort County, this island is only around 64 square miles, but certainly small yet beautiful. Make sure to visit Lands End Beach, which is ideal to relax and enjoy nature.
Old Sheldon Church Ruins - Arrive in Sheldon and a historical stop-off at this church is an interesting visit. Damaged in war, visit to learn more about the past of this once magnificent building.
Bear Island Wildlife Management Area - Stop off at Green Pond for some serious wildlife watching. Make sure to head here between March to October as the opening is seasonal, and you'll see the ospreys and eagles in action.
Charleston - Make sure to visit Arthur Ravenel Jr. Bridge downtown, where you'll get unrivaled views of the harbor – with views at sunset particularly stunning.
The Charleston Museum - America's first museum, and surrounded by two historic houses, it is full of displays and artifacts from across the history of Charleston. Go on a guided tour to take it all in.
Mount Pleasant - An aviation fan? Make a stop at Mid America Flight Museum, with a huge collection of planes to admire and learn about.
Francis Marion National Forest - In the north of Charleston, this is an ideal spot for hiking or biking. The I'on Swamp Interpretive Trail is a great trail to enjoy a hike while wildlife spotting.
Santee Coastal Reserve - Spread over 24,000 acres, there is so much to see here in this incredible landscape. Head along the Woodland Trail to enjoy a pleasant and scenic tour through pine forests.
Georgetown - Packed with historical sites, this is known locally as 'little Charleston'. Take a boat tour around Winyah Bay where sights of the past like plantation mansions and rice fields are seen.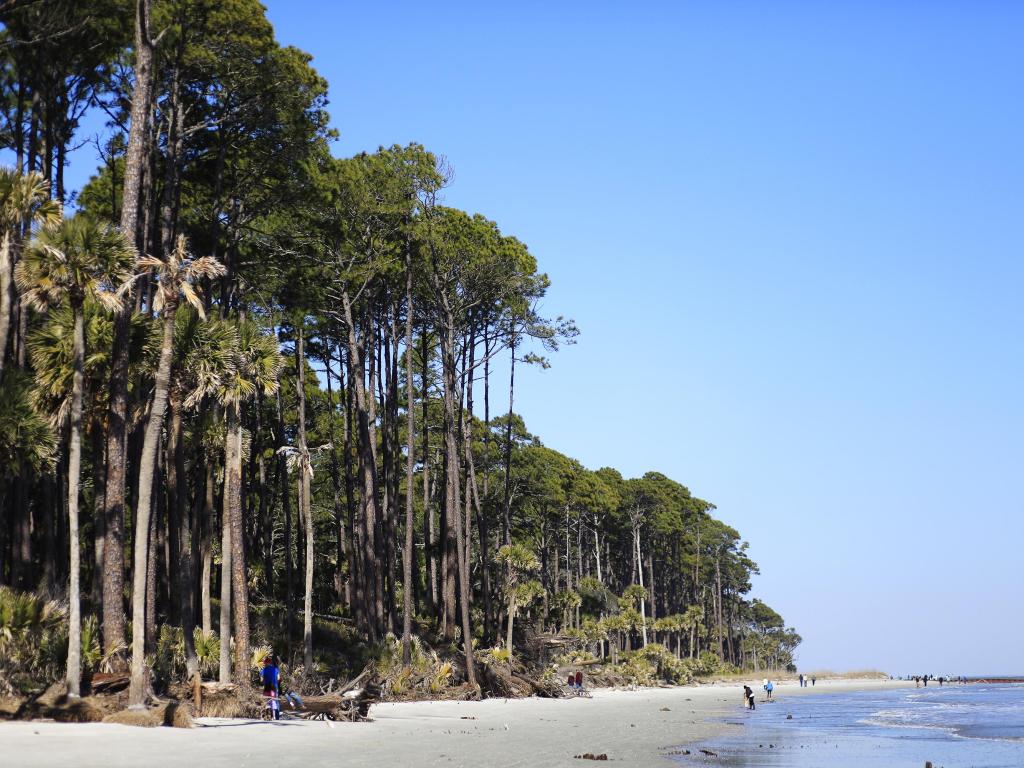 Inland Route
Springfield - Packed with historical interest, make sure to head to Abraham Lincoln Presidential Library and Museum when you visit the impressive city of Springfield.
Iwo Jima Survivors Memorial Park - When you arrive in Newington make sure to head to this historical landmark, dedicated to the memory of the US servicemen who died during the 1945 Battle of Iwo Jima.
Augusta Riverwalk - This beautiful waterfront is ideal for a stop off. As you walk along the river make sure to take a look at the history signs and symbols along the way.
Lexington - Renowned for its horses and history, make sure to head to Keeneland, where you can catch an exhilarating race in action.
Riverbanks Zoo and Gardens - In Columbia make sure to stop off here. One of the best zoos in the USA, with a huge animal variety and great gardens set over 170 acres.
Garvin Heights City Park - Found in Winona, you get the most amazing panoramic views from this stop off. The hike to the 575-foot Lookout Towers across the city is definitely worth the hike.
Galivants Ferry - Stop off for a leg stretch in this interesting and traditional town. The State Tobacco Museum is an unusual pitstop to learn more about local tobacco history, before you head to one of the many local antique shops for a browse.
Conway Riverwalk - This lovely riverwalk is a great area to head and a great variety of scenery. Head here with a picnic and you can enjoy much with a view part way round.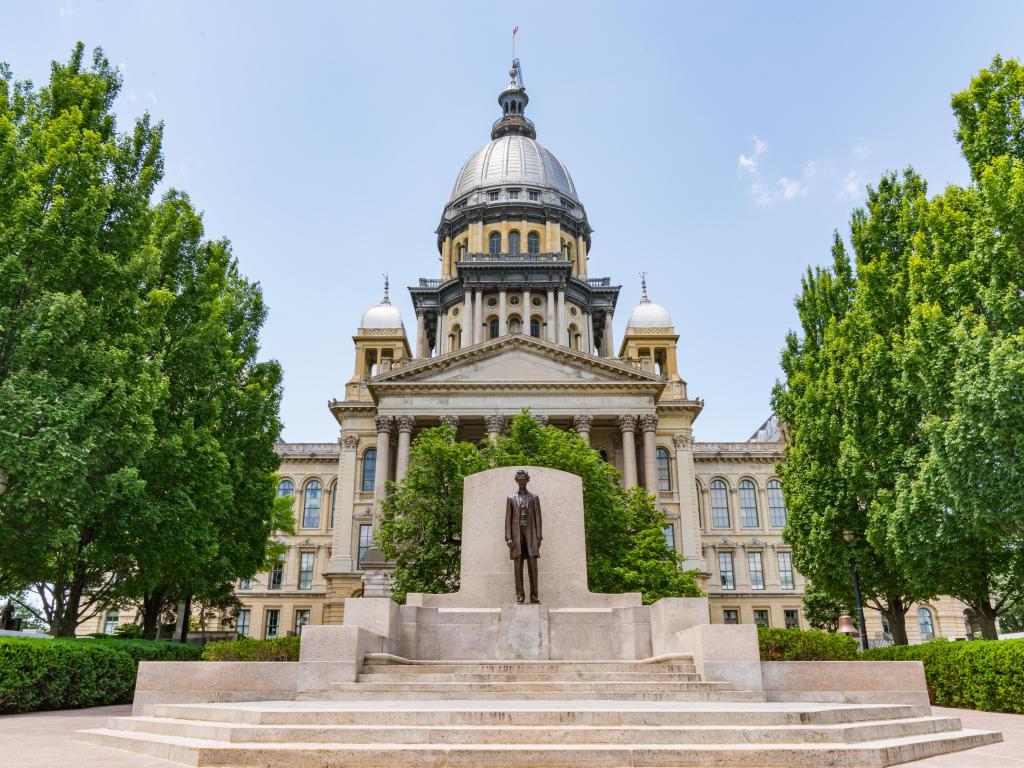 Both Routes
Waccamaw National Wildlife Refuge - Founded to protect the local habitat since 1997, this beautiful refuge is ideal for enjoying the wildlife while you hike. Canoeing the Pee Dee River is particularly popular.
Best time to go on a road trip from Savannah to Myrtle Beach
There is always something to do in Myrtle Beach all year round. With temperatures around 60 degrees Fahrenheit, even towards the end of the year, popular sites such as Grand Stand stay open and the fun continues!
In the summer Myrtle Beach is absolutely packed, with the beautiful sandy shores, ocean views and outdoor recreation a real draw. It's no wonder thousands of travelers flock here every year.
The hottest weather is usually from June to August, however with temperatures hitting 90 degrees Fahrenheit it can make for a hot and humid visit, with thunderstorms, crowds and peak prices more likely.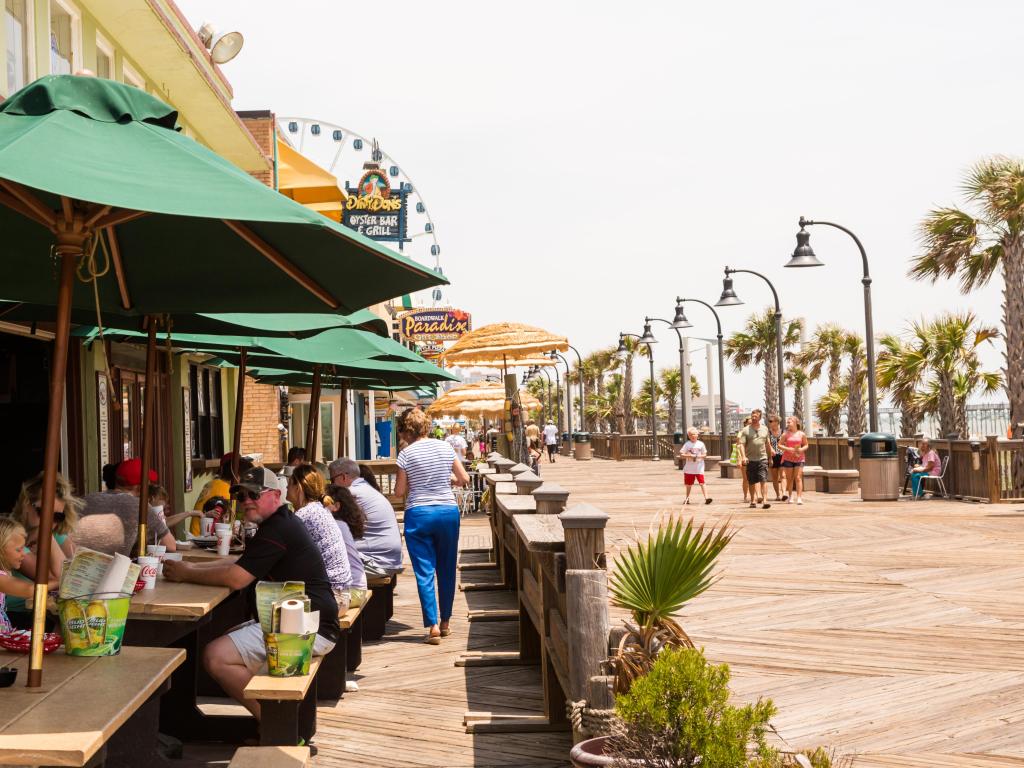 In spring temperatures are starting to build, with March enjoying highs of around 65 degrees Fahrenheit. Just make sure to pack suncream for the warmer days, and layers for the cooler nights.
From mid-September the tourist numbers also reduce, while the weather stays mild. Fall is also a popular time to visit when plenty of festivals are starting and golfers beginning to use the courses again in the reduced heat.
In colder winter months are some of the quietest months to visit, so you are likely to get a great deal on accommodation, and not too much hustle and bustle.
Throughout the year, stunning Myrtle Beach is the ideal backdrop for many events throughout the year, with popular annual festivals celebrating music, film and food.
In March the popular Canadian-American Days has a busy festival line-up of fun events, attractions and concerts. First launched 50 years ago, there are over 100,000 visitors that enjoy this celebration each year.
In April the Annual Myrtle Beach International Film Festival takes place. A must-visit for any film buff, this showcases all the local and international talent. The Carolina Country Music Fest is also a popular arts and music event, hosting over 30 great musicians each June.
If you are a foodie, then the World-Famous Blue Crab Festival in May is for you. It attracts over 50,000 visitors to Little River, with live music, arts and tasty local blue crab.
Beach 'n Chill cook-off festival each September also attracts a lot of people, with this three-day event packed with food and entertainment.