Road Trip from Vancouver to Kelowna
If you want to escape city life and embark on a nature-filled adventure across mountains, through stunning parks and incredible scenery, then the epic road trip from Vancouver to Kelowna is the perfect escape for you.
The 460km road trip from Vancouver to Kelowna takes 5 hours to drive. Key stops include Hope, Keremeos, Abbotsford, Crowsnest Vineyard and Mount Kobau, as well as Cascade Mountains, Okanagan Lake, Skagit Valley Provincial Park and Rocky Mountains.
There are some incredible places to visit on this journey across Canada's most western province, read on to discover about all of them.
How far is Kelowna from Vancouver and how long will the road trip take?
The most direct route for the road trip from Vancouver to Kelowna takes 4 hours and 25 minutes to drive and covers a distance of 390km.
While this option certainly passes through a beautiful part of the world, we are instead going to recommend a slightly longer route of 459km which will take 5 hours and 30 minutes to drive.
Despite only adding an hour to your travelling time, this slightly longer journey will take you past a number of attractions that should substantially improve your enjoyment of the trip.
You could complete this trip in a single day, given its relatively short distance. That said, a much better option would be to spread it over two to three days to really make the most of exploring the fantastic attractions en route.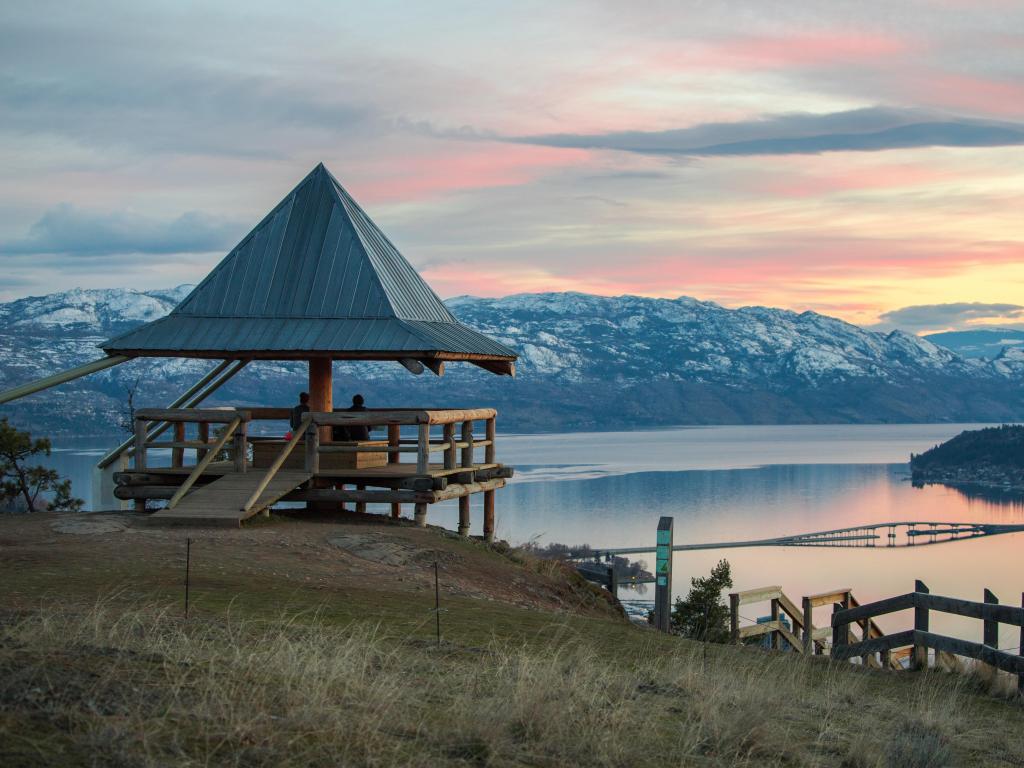 Best road trip route from Vancouver to Kelowna
The straightforward trip from Vancouver to Kelowna takes you through the stunning mountains and countryside of two of the three largest metropolitan areas in British Columbia. Given its geography, there aren't too many options for different route options.
Our slightly longer route compared to the direct route adds just a small additional detour but you will gain a couple of additional villages and town to pass through, as well as further parks and protected areas to explore.
Road trip route from Vancouver to Kelowna
Leave Vancouver by taking Trans-Canada Highway 1 east out of town and following it to past Abbotsford and through the town of Hope.
Switching to British Columbia Highway 3 and continue going east, you will pass Mt Outram and Skagit Valley Provincial Park, as well as Cascade Recreation Area.
From Keremeos you could consider stopping for the night in order to explore the stunning surrounding attractions, including Apex Mountain.
Next switch to British Columbia Highway 3A and follow it a short distance, to where it merges with British Columbia Highway 97, which you take north alongside the Okanagan Lake Lake the rest of the way to your destination of Kelowna, passing several further fantastic parks.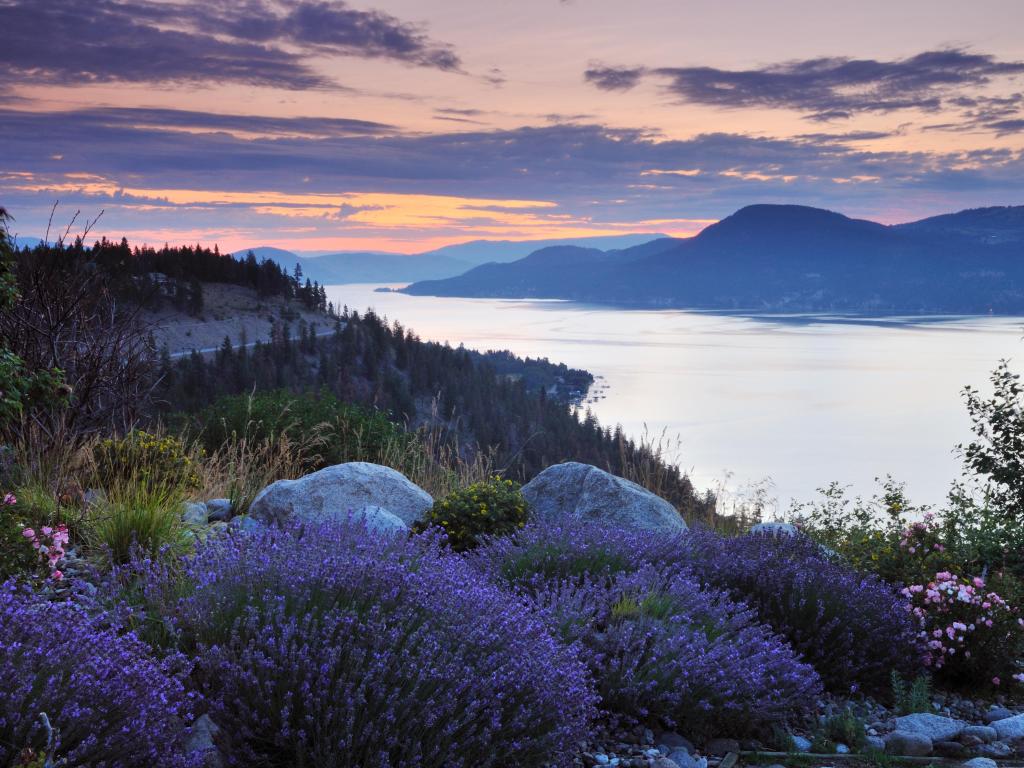 Best places to stop between Vancouver and Kelowna
While the road trip from Vancouver to Kelowna is comfortably one that can be completed in a day, in order to explore the great landscape and attractions en route, a better option would be to stop overnight en route.
Travelling through such a rural part of the country, there are not going to be any famous cities that we pass through on this journey. Instead however, there are beautiful picturesque, small, country towns.
Of all the stunning places you could stay, these are the ones we suggest you keep an eye out for:
A mountain stop in Keremeos
Located just over 3 hours from Vancouver, the town of Keremeos makes for the perfect location to split the trip in two.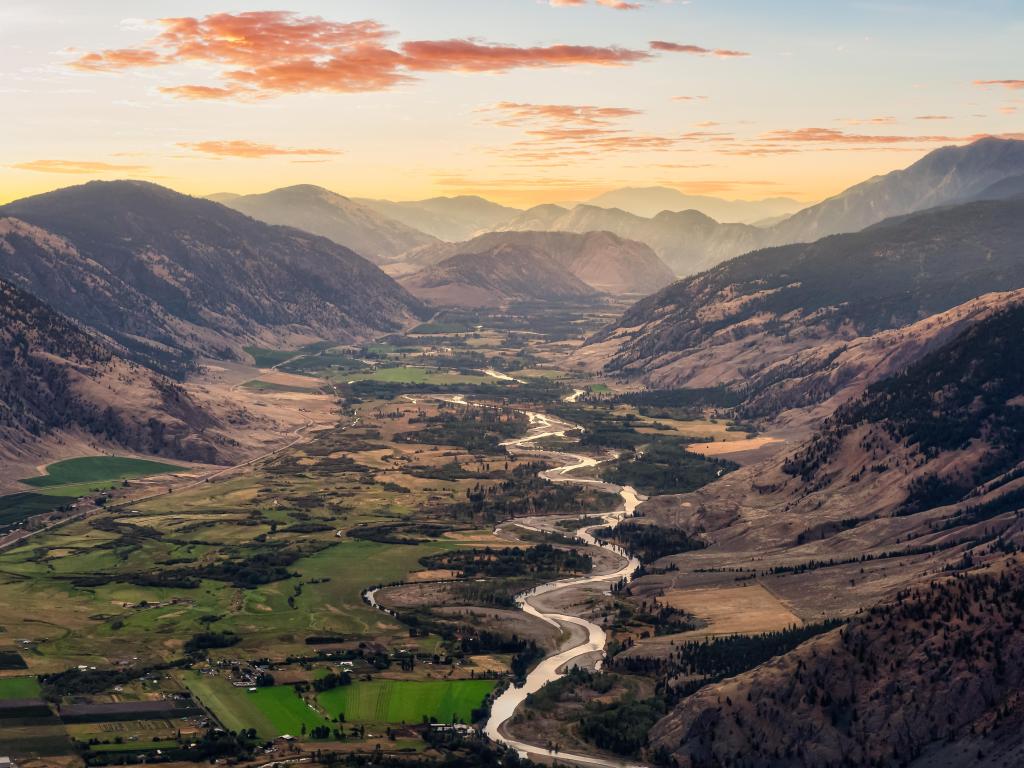 Keremeos is situated near some of the top attractions on our route. From here you can visit Apex Mountain, Cathedral Provincial Park and White Lake, plus South Okanagan and Snowy Protected Areas are all located a short drive away.
An ideal option for a stopover at Keremeos is The Guesthouse at Crowsnest Vineyards. This idyllic resort is located conveniently centrally with the incredible mountain landscape as its backdrop.
Comfortable rooms and a handy onsite restaurant is coupled with the fact that the accommodation comes complete with its own vineyard, guests can enjoy local wine while taking in the fantastic views of this country escape. As an added bonus, the resort also includes free parking.
A luxury stay in Kelowna
The city of Kelowna is in Okanagan Valley and situated on the beautiful eastern shore of Okanagan Lake. Surrounded by provincial parks, pine forests, vineyards, orchards and mountains, it's a great place to explore more of British Columbia's southern border.
Discover Kelowna's downtown area with its waterfront City Park and lakeside cultural district. There's also great beaches to enjoy and ski hills ideal for winter sports.
Thanks to its great weather, the city is also home to more than 20 local vineyards offering tours and tastings, making it a fantastic attraction for anyone who enjoys wine.
For a stay at this stunning city, a fantastic option would be Delta Hotels by Marriott Grand Okanagan Resort. This luxurious 5-star hotel provides all of the comfort you could possibly want after a long road trip.
Situated on Okanagan Lake and just 8 minutes from the beach, this stylish and modern hotel is a destination in its own right. Guests can lounge in the fantastic outdoor pool or simply relax with a craft cocktails or sample the exclusive Okanagan wine list.
As you would expect, rooms at this Delta Hotels by Marriott resort are stylish, clean and modern. If you found yourself wanting to leave (though I'm not sure you will) you will find Kelowna Golf & Country Club and Orchard Park Shopping Centre a short distance away.
Things to see on a road trip from Vancouver to Kelowna
There are a huge number of attractions en route on the road trip from Vancouver to Kelowna, and you could comfortably take over a week to full explore them all.
If you are pressed for time, the following list includes some of the very best things that you should see on this truly wonderful, yet often overlooked part of the world.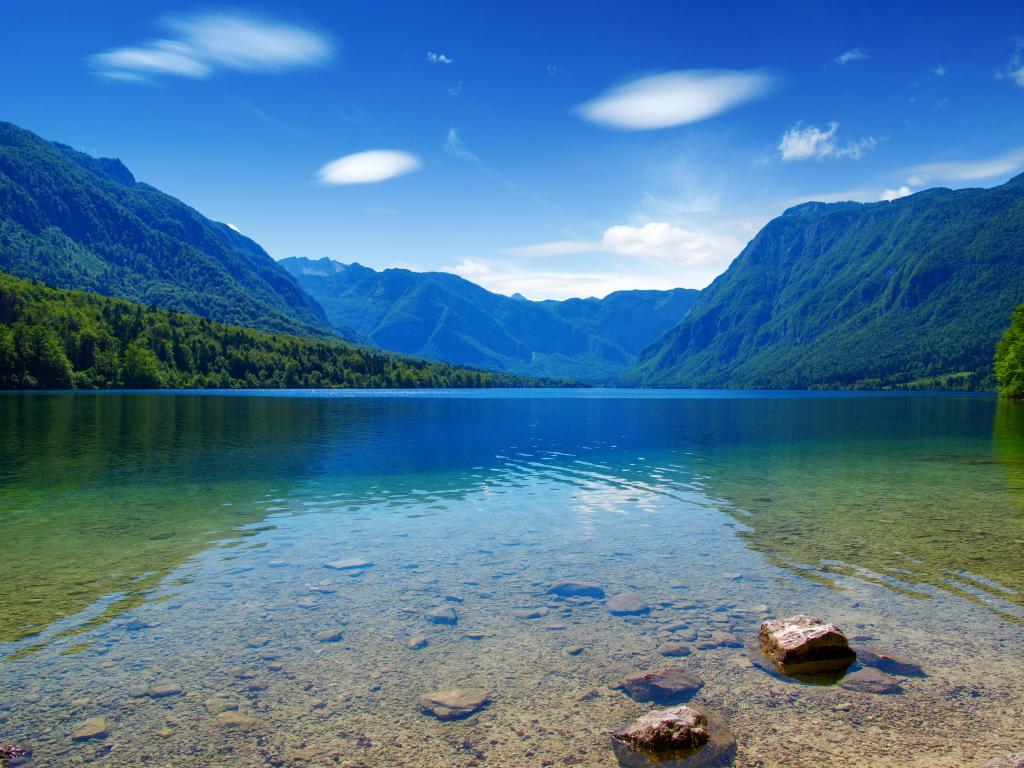 Fraser River - The longest river in British Columbia, running for 1,375 kilometres, from Fraser Pass in the Rocky Mountains to the Strait Of Georgia in Vancouver.
Golden Ears Provincial Park - This large park features Alouette Lake, camping and extensive hiking trails. It's a stunning location for a walk or picnic.
Cascade Mountains - A towering mountain range, running through southern British Columbia to the US. The section north of the border is known simply as the Canadian Cascades and is also the location of the most northern part of the famous Pacific Crest Hiking Trail.
Skagit Valley and EC Manning Provincial Parks - Located in the Cascade Mountains, right on the border with the US, they are two of the most visited provincial parks in British Columbia. Featuring a popular ski resort, a number of stunning lakes and a wide range of wildlife.
Copper Mountain - A former copper mining town, founded in 1884. The operation lasted for almost 75 years, until being closed in 1958. While largely abandoned today, it is still possible to discover some leftover relics from the area's historic past.
Apex Mountain - A towering 3,250 metre mountain, formed from sedimentary rock and located at the heart of the Clemenceau Icefield.
Keremeos - Most famously known for its wine making, the town's name comes from a dialect of the Okanagan language and means "creek which cuts its way through the flats", due to the Keremeos Creek it is located on the banks of.
Crowsnest Vineyard - A fantastic, family-owned vineyard that features a restaurant, hotel and winery, which has been in operation for the past 25 years.
Cathedral Provincial Park and Protected Area - Established in 1968, the park covers 330 square km, surrounding Cathedral Mountain on Canada's southern border. It is a perfect place for backpackers to explore its stunning peaks and lakes.
Snowy Protected Area - Home of Snowy Mountain, this protected area includes trails and is a fantastic place to spot local wildlife, including bighorn sheep.
Mount Kobau - A beautiful mountain popular among astronomers and star gazers due to its stunning views of the night sky. It is also the location of the Mount Kobau Star Party.
South Okanagan Grasslands Protected Area - The location of the only semi-arid shrubland ecosystem in Canada, home to over 100 species that aren't located anywhere else in the country, a large number of which are considered threatened or endangered.
White Lake Grasslands Protected Area - Designated in early 2001 as a protected area, White Lake features an ecosystem made of pine trees and grassland, with a wild range of wildlife, including a variety of species of squirrel.
Okanagan Lake - Considered a fjord lake, it has been formed by numerous glaciations through the centuries. It features a number of islands and even a floating bridge.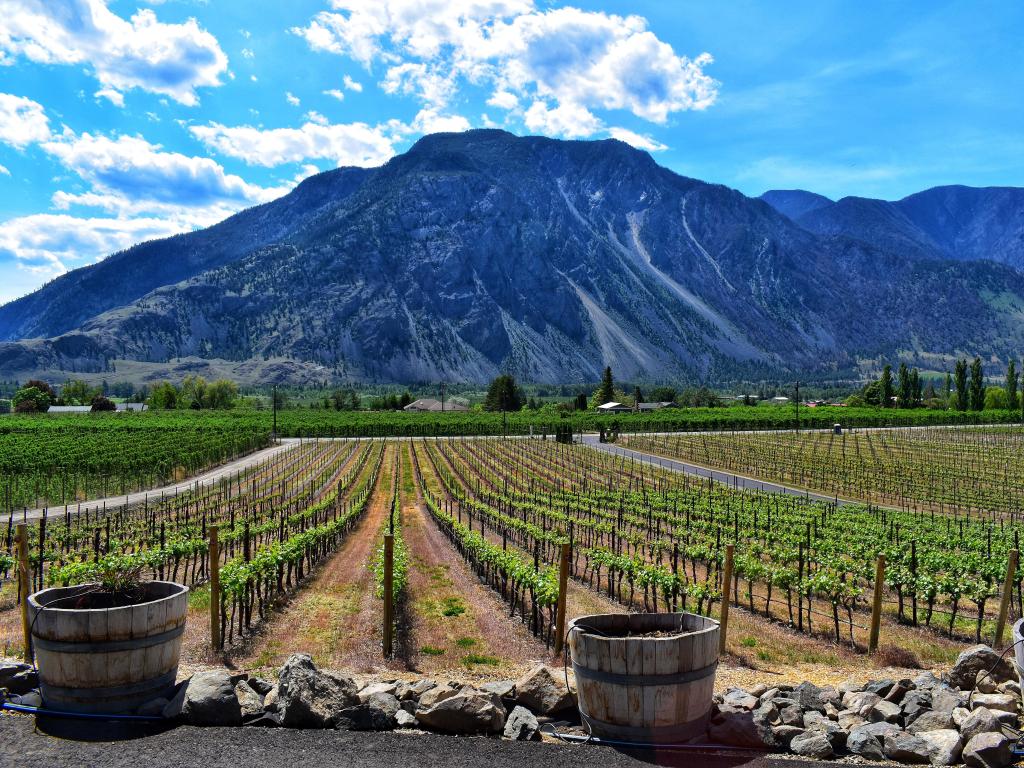 Best time to go on a road trip from Vancouver to Kelowna
The best time to go on the road trip from Vancouver to Kelowna will largely depend on the kind of experience that you're after. While the busiest month to visit is around July, if you're looking for winter sports, then you're best travelling much later in the year.
If seeing snow and enjoying the ski slopes in this part of Canada's British Columbia province is preferable, then a visit at the end of October through to early April is ideal. Bear in mind however, that temperatures can get as low as 3 degrees Fahrenheit at night in the winter, so you'll want to pack accordingly.
If exploring wineries and sampling its produce is of interest, then a great time to visit is between April and June. With warmer temperatures averaging around 65 degrees and snow unlikely in the valleys, this season is also ideal for hiking and taking in the fantastic lake views.
Alternatively, if you're looking to make the most of the beaches and coasts on this trip, then travelling in July and August will guarantee the best of the sunshine and minimal rain. Just be prepared to plan ahead for any hotel stops and expect larger crowds at tourist sites.
You could always time your trip with one of the many events and festivals held in Kelowna. With a full roundup of events throughout this year, there's something no matter what time your travel. Particular annual highlights include Celebrate Canada Day in July and June's Pride Week.