Road Trip from Vancouver to Los Angeles
If you want a trip packed with spectacular scenery and stunning landscapes, then the route from Vancouver to Los Angeles, which will take you through three beautiful states of the US as well as the Canadian Province of British Columbia, is the one for you. Get ready to journey alongside the Pacific Ocean to your right and beautiful forests to your left.
The 2,238-km road trip from Vancouver to Los Angeles takes 23 hours to drive. Key stops along the way include Seattle, San Francisco, Malibu, Sacramento and Santa Monica, as well as Yellowstone National Park, Rogue Valley, Lake Tahoe and Big Sur.
With an abundance of things to see on this epic road trip, make sure you read on for great inspiration, information and things to do along the way.
How far is Los Angeles from Vancouver and how long will the road trip take?
The journey from Vancouver to Los Angeles is approximately 2,238 km (1,390 miles) and will take over 23 hours of driving. This is without taking any stops or detours into account and is the most direct drive between the two cities.
While you could complete the trip in as little as a couple of days, given the sheer number of fantastic things to see en route, we recommend breaking up the journey for a more relaxed and immersive road trip and spending at least four days to complete it.
As the trip will take you across the border from Canada to the US, you will need to ensure that you have the correct documentation and proof of identity. It's always best to check ahead of travelling of the latest rules and requirements.
Best road trip route from Vancouver to Los Angeles
The journey from Vancouver to Los Angeles will take you directly South along the West Coast of the United States. This route is so diverse that you will be able to take in a multitude of different landscapes and experiences - this area is certainly one of the best road trips in the world.
However, should you have a little more time, you could easily detour east if you wanted to explore Yellowstone and Grand Teton National Parks.
Road trip route from Vancouver to Los Angeles
Take the BC-99 south out of Vancouver to the US border, before joining Interstate 5 a short drive towards the bright lights of Seattle.
Keep on this road heading south as you pass Tacoma and drive through to Portland in Oregon - a great point for an overnight stop to really make the most of this Oregon city.
Still, on I-5, you will need to reach the pretty town of Salem before arriving at Eugene. From here consider a detour to Siuslaw National Forest or Willamette National Forest before continuing to Roseburg.
Spend some time at Umpqua National Forest or Crater Lake, or if you're looking for a beach stop, you could detour from here to Coos Bay or Gold Beach - both great options.
Otherwise, continue south and pass Klamath National Forest before taking I-80 west towards San Francisco. At this point you could take a short drive to either Sacramento or Santa Rosa, otherwise, you will follow it to San Francisco.
After spending some time exploring this fantastic city, take the US-101 south through San Jose before changing to CA-156 west and CA-1 south towards Big Sur, famed for its superior hiking and stunning landscapes.
Continue south alongside the ocean before merging back onto the US-101 past Santa Maria, Santa Barbara and alongside the Los Padres National Forest. After driving through Ventura, you will arrive at your destination, Los Angeles.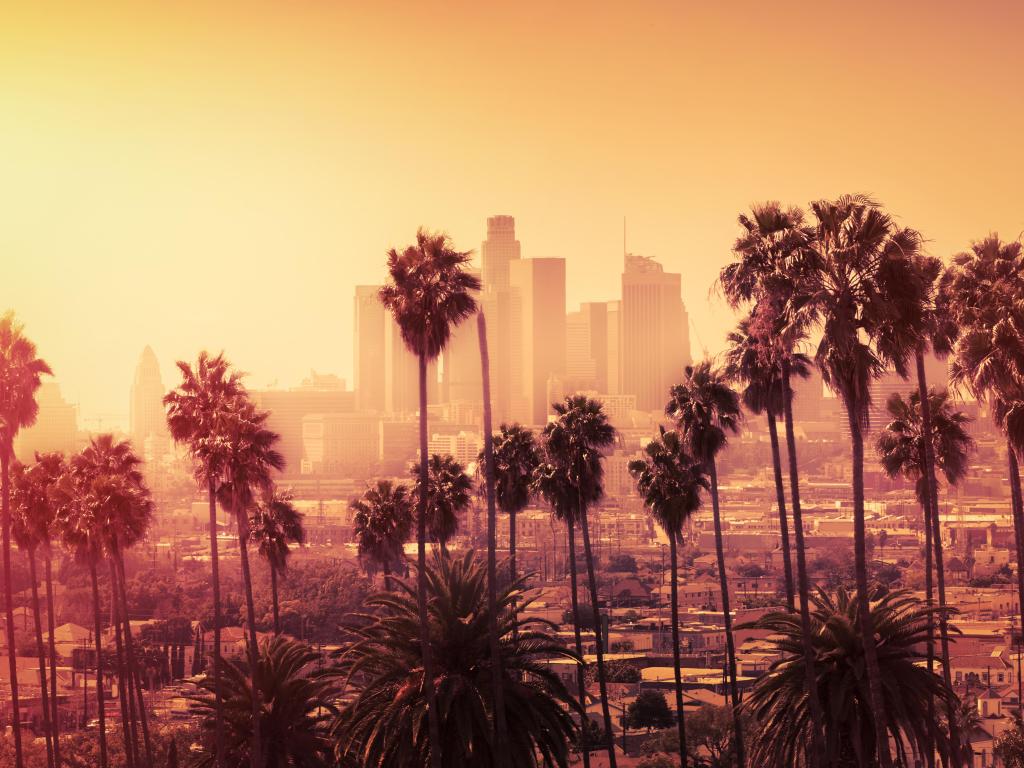 Best places to stop between Vancouver and Los Angeles
We would recommend, ideally, a minimum of three overnight stops on the road trip from Vancouver and Los Angeles. With such a great choice of cities, pretty towns and nearby attractions, these are just a few of the ones you'll want to check out:
Soak up the beautiful sights of Portland, Oregon
Almost six hours from Vancouver, Portland in Oregon makes an ideal first overnight stop. This great city sits on the Columbia and Willamette rivers and in the shadow of snow-capped Mount Hood. It's known for its parks, bridges and bicycle paths, as well as for its eco-friendliness.
From Portland you can discover the iconic Washington Park which encompasses sites from the formal Japanese Garden or visit Oregon Zoo. The city is also known for its thriving art, theater and music scene, ensuring there's something of interest for everyone.
Portland has an array of superb hotels to choose from, but for a really unique experience, our personal recommendation would be The Hotel Zags. Set within the heart of Portland and just a 5 minute walk from Portland Art Museum, this boutique hotel is truly one of a kind.
Carefully styled with over 500 pieces of local art, The Hotel Zags in Portland is modern and yet comfortable. You can relax from the furnished patio which comes with its own fire pit, or take advantage of the free pass to a nearby 24-hour fitness centre and adult lap pool.
Choose between eating at the onsite Nel Centro restaurant or take a short walk to the Waterfront Park and Rock Bottom Restaurant. Either way, a stay at The Hotel Zags is guaranteed to be a fantastic one.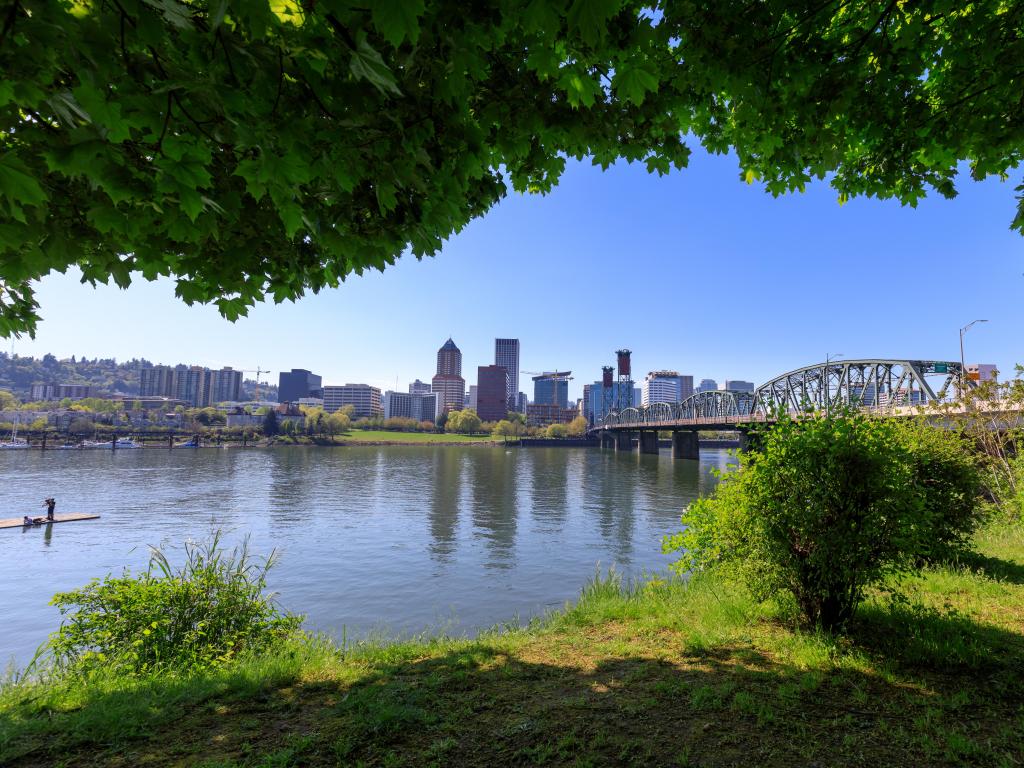 Spend the night between the forests in Medford, Oregon
Medford can be found nestled between the glorious mountains and stunning National Forests in Rogue Valley. From this city you can enjoy a cruise along the Rogue River or take a day trip out to the deepest lake in the US, Crater Lake. There are also a huge number of trails to enjoy in the Medford area.
Around halfway on the road trip, the drive through the National Forests is most definitely a special one. The region is home to some of the densest woodland in the whole of the United States, dishing up 360 degrees of sensational views.
Whilst there's a limited number of hotel options in Medford, a great option is definitely the SpringHill Suites by Marriott. Located just one mile from Bear Creek Park, the hotel which comes with free parking, is absolutely ideal to make the post of this scenic spot.
SpringHill Suites boasts an indoor swimming pool and hot tub, which after a couple of days driving, will be much needed. The rooms are elegantly presented and maintained and the hotel offers fantastic value for money.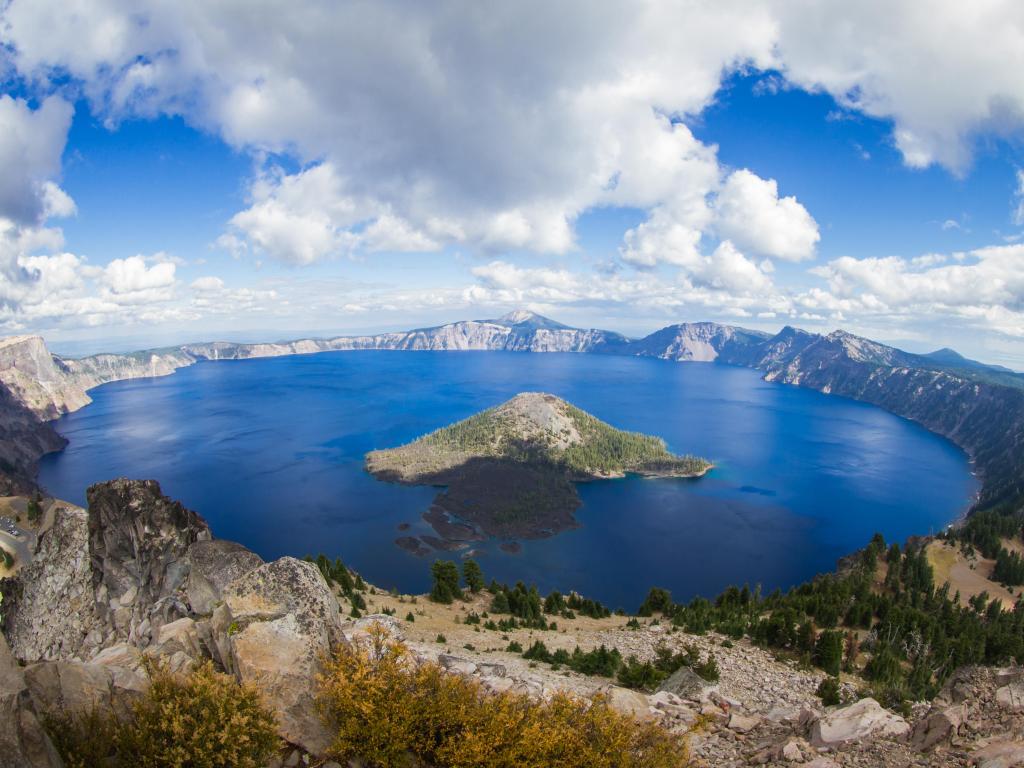 Explore the famous sights of San Francisco, California
With just over 8 hours of driving left, a stopover at San Francisco is a must. This vibrant city is one of the most iconic in the world, with its famous trams that scoot around the city to the world renowned Golden Gate Bridge - you'll never be short of things to do here.
While here, make sure you check out Pier 39 and indulge in some famous seafood or search for wildlife in its bay. You can also head to the famous Lombard Street, the film set for many car chase scenes.
A visit to San Francisco however, would not be complete without a walk across the Golden Gate Bridge. The panoramic views of the city's skyline from the bridge are utterly breath taking. In addition to the skyline, you'll also be able to spot the mysterious Alcatraz Island out in the bay.
There are plenty of hotels available in San Francisco, but you can't go wrong with a stay at the Riu Plaza Fisherman's Wharf. This four star property is centrally located and just a 10 minute walk from Pier 39.
The hotel is lavishly decorated throughout with a stunning outdoor pool and sunbathing terrace, a fantastic lounge area and even an outdoor fire pits. For a unique extra, you can even take a wine or bay tour, which can be arranged through the hotel's concierge service.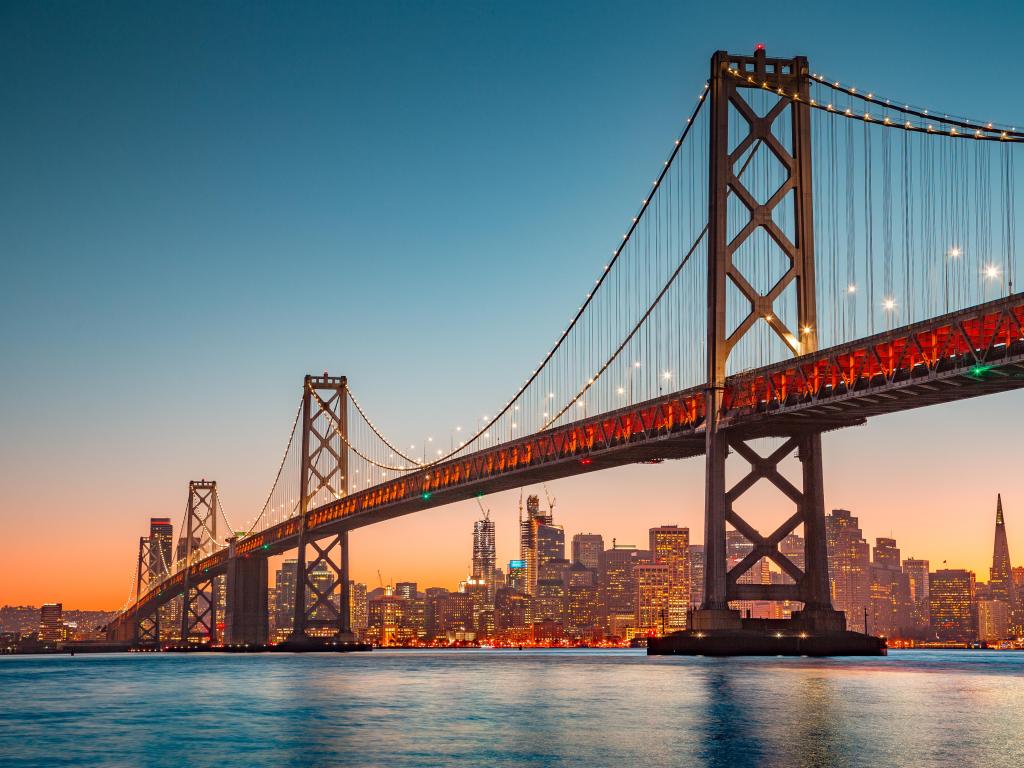 Things to see on a road trip from Vancouver to Los Angeles
The road trip between Vancouver and Los Angeles is brimming with incredible sights and activities, making it extremely easy to add plenty of extra nights to your itinerary depending on your time frame.
Here are selection of just some of the very best attractions to see if you are pressed for time:
Seattle – This gorgeous city has so much to offer, surrounded by water, mountains, evergreen forests and even the iconic Space Needle. You can easily spend several days exploring it all.
Crater Lake – Take a visit to the deepest lake in the US. Found in south-central Oregon, this volcanic crater lake is utterly breath-taking and is the main feature of Crater Lake National Park.
Medford – An attraction in its own right, this city is a great location to explore or hike in the surrounding gorgeous National Forests.
Lake Tahoe – Relax on the shores of the pristine Lake Tahoe - a large freshwater lake in the Sierra Nevada Mountains with beautiful beaches.
Yosemite National Park – Hike to your heart's content in the beautiful Yosemite National Park set in California's Sierra Nevada mountains and surrounded by giant, sequoia trees.
Sacramento – Explore California's capital, jam-packed with shops and activities and beautiful wooden sidewalks.
San Francisco – You can easily spend several days marvelling at all this city has to offer, including the impressive Golden Gate Bridge. You can even take a tour of Alcatraz Island whilst here.
San Jose – Explore the large city which is surrounded by rolling hills in Silicon Valley. Discover fantastic museums and architectural landmarks
Monterey – Indulge in some of the best seafood dishes in the United States at this coastal city in California. It's also known for its Monterey State Beach and famous Monterey Bay Aquarium.
Big Sur – Every hiker's paradise, Big Sur is a rugged stretch of California's coast and is boded by the Santa Lucia Mountains. You can also hit the trails in Big Sur State Park.
San Luis Obispo – This city is known for its historic architecture and vineyards. You can also visit the Mission San Luis Obispo de Tolosa, a 1700s Spanish mission with a museum.
Santa Barbara – Stroll along the city's pier or unwind on the beach at this coastal city. Santa Barbara also has a beautiful Botanic Garden.
Malibu – Learn to surf or take a swim in the crystal blue water at the popular tourist city. Malibu is also famed for its celebrity homes and stunning beaches.
Santa Monica – This coastal city just west of California has plenty to explore - check out the Santa Monica Pier or discover the historic Look Hippodrome Carousel or Pier Aquarium before relaxing on the beach.
Los Angeles – The center of the nation's film and television industry, Los Angeles has so many iconic attractions from its famous Hollywood sign to its boulevard.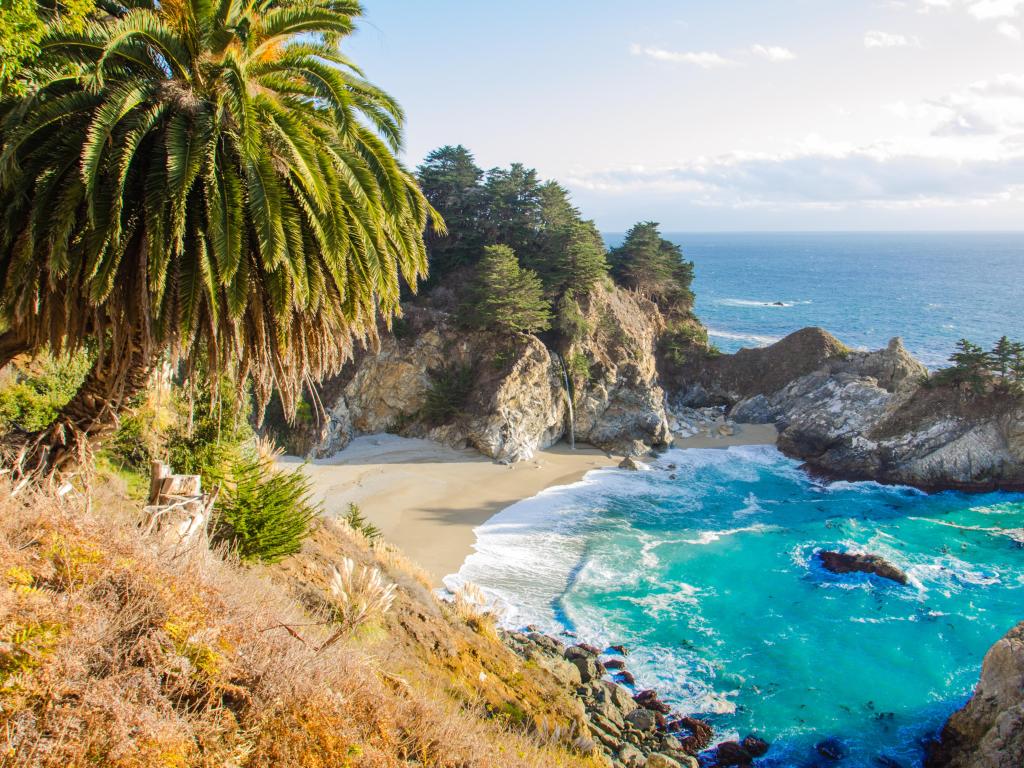 Best time to go on a road trip from Vancouver to Los Angeles
Travelling between Canada and US does make pinpointing an ideal travelling time a little challenging. The weather in Los Angeles is fairly pleasant all year around, however the summer months do make the majority of the tourist attractions really crowded and temperatures can get as high as 84 degrees.
Vancouver, on the other hand, tends to be a bit more extreme in weather conditions. November and December can see a lot of rainfall in Canada. An ideal time for both would be from March to May, or September to early November. Temperatures around this time are more manageable with California averaging in the low 70s.
If you're hoping to get great views of the Golden Gate Bridge in San Francisco, you may also want to avoid June through to August as this is typically the worst time for heavy fog which can somewhat dampen your hopes of a fantastic view.
If you don't mind heavy crowds, you could combine your trip with a catching a big festival. Los Angeles holds its hugely popular Film Festival in June or, if you're travelling in the fall, you could time your visit with the Emmy Awards held in September in Downtown LA. Just remember to plan ahead and book those hotels in advance!