Road Trip from Vancouver to San Francisco
If you are up for a journey that takes you across famous cities, stunning national parks and soul-stirring oceans, then a road trip from Vancouver to San Francisco is truly memorable. Prepare to venture down the Pacific coast, from western Canada to northern California.
The 1,530-kilometre road trip from Vancouver to San Francisco takes over 15 hours. Key stops include Washington, Salem, Portland, California and the Golden Gate Bridge, as well Redwood National Park, Sacramento, Cascade Mountains and Peace Arch Park.
To help with the planning of this incredible journey to the Golden Gate City, check out all the information below for great inspiration, information and things to do along the way.
How far is San Francisco from Vancouver and how long will it take to get there?
Comparison of road trip routes between Vancouver and San Francisco

| Route | Distance | Driving Time |
| --- | --- | --- |
| The I-5 Route | 1,530 km (950 miles) | 15 hours |
| The Pacific Coast Highway Route | 1,674 km (1,040 miles) | 19 hours 40 minutes |
A road trip from Vancouver to San Francisco is a long, yet straightforward journey, that will cover a minimum of 1,530 km (950 miles) and take at least 15 hours. It's also a trip that has two fantastic choices for routes, so you have a little flexibility, depending on your personal preferences.
While you can complete this road trip in just under 16 hours of non-stop driving, we would recommend doing the journey over the course of at least 3 days - an average of 5 hours driving per day and plenty of free time to enjoy some of the incredible attractions along the way.
It's important to note that both of our routes involve crossing the border from Canada to the US, therefore be prepared and remember to bring any documents and proof of identities you will need for a smooth crossover.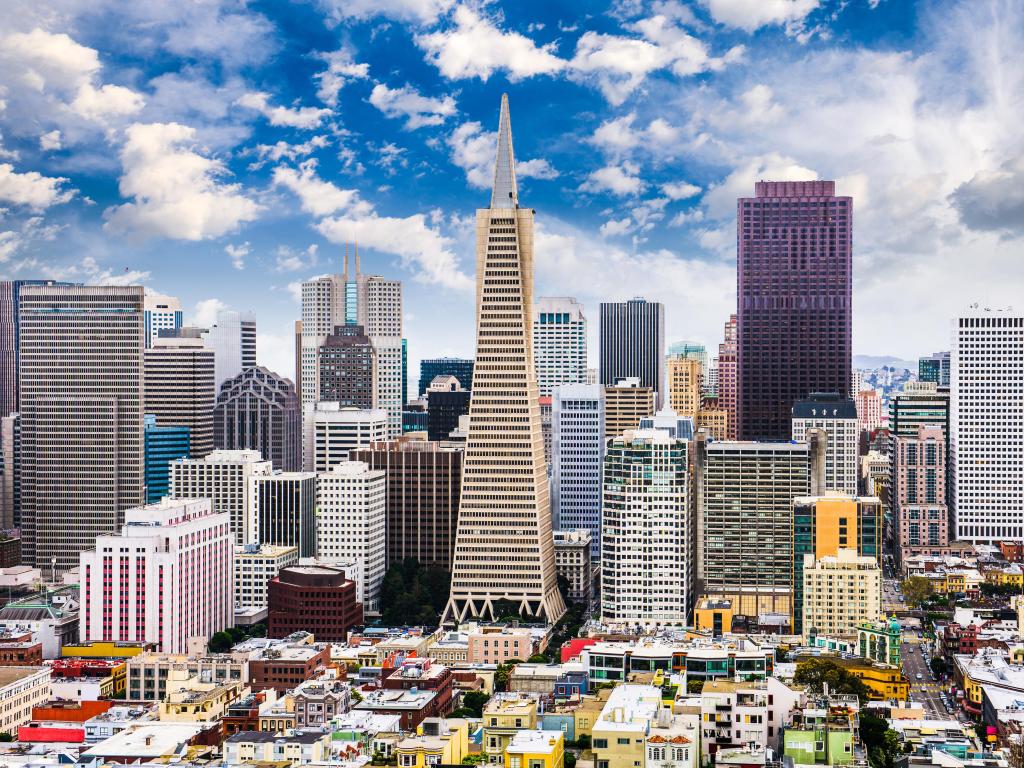 Best road trip route from Vancouver to San Francisco
There are two equally exhilarating, yet simple routes on the road trip from Vancouver to San Francisco. The most direct way is our I-5 Route which takes you inland and makes the most of the stunning forests and mountains.
If you prefer coasts, then you should consider the Pacific Coast Highway Route which will add an additional 93km but nearly 4 extra hours on the road. That said, the famous road showcases some stunning coastal views and the opportunity to stop at Coos Bay or Gold Beach.
It's also worth noting that there are numerous roads connecting our two routes along the way, so you always have the option to do a little bit of each if you want to cover attractions along both throughout the trip.
How to drive from Vancouver to San Francisco
The map above shows our suggestions for the best road trip routes between Vancouver and San Francisco. Keep reading for detailed descriptions of both routes, where to stay on either, and the best things to do on the way.
The I-5 Route
Both routes begin the same way - heading south from Vancouver and driving through Richmond on British Columbia Highway 99 until you reach the border with the US at Peace Arch Park. When you emerge in America, you will find yourself on Interstate 5.
For the first route, you will follow this road for the majority of the journey, some 1,335 km (830 miles). As you drive through Bellingham consider a detour to explore North Cascades National Park before continuing south to Mount Vernon.
As you travel south there are plenty more opportunities for exploring, including a short detour to Lake Stevens or a longer one to Whidbey Island for rugged terrains, beaches and stunning views. Alternatively continue south of I-5 until you reach the bright lights of Seattle - an excellent overnight stop.
Continue south through Tacoma in Washington before arriving in Olympia. A key attraction in its own right, Olympia is also a great base for exploring Mount Rainier National Park.
The next great milestone and almost halfway to our destination is Portland. After spending time to visit Oregon's largest city, you will then continue on the I-5 alongside Salem and towards Eugene. The next stretch gives you ample opportunity to explore Umpqua National Forest and Crater Lake national Park.
On your final stretch before arriving north-west of Sacramento, there are further national parks to detour to, alternatively after reaching Sacramento you will then join the I-80 west to downtown San Francisco.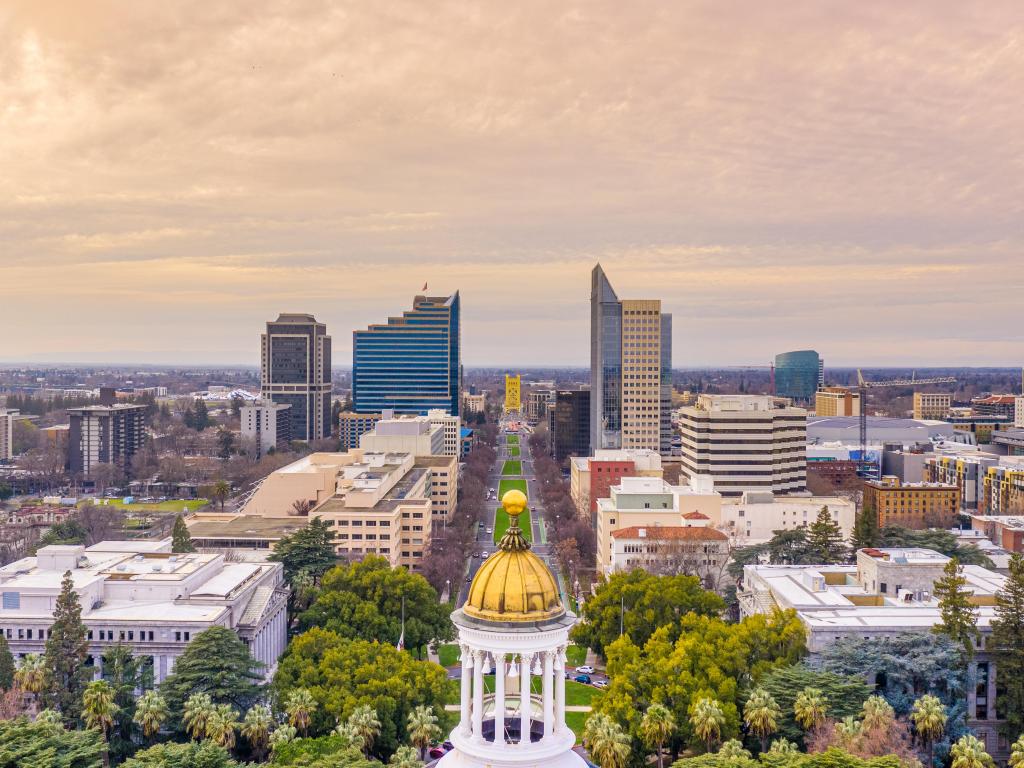 The Pacific Coast Highway (PCH) Route
The alternative route also begins on Interstate 5, but this time exits onto US-101 (more famously known as the Pacific Coast Highway, or PCH for short) - one of the most scenic roads in the world.
Heading south on the US-101, the first interesting stop is at Long Beach in Washington, a beautiful beach and as well as a fantastic city to explore. Continue south and pass Cannon Beach, Tillamook until you reach Waldport. From here it's worth exploring Siuslaw National Forest.
Continue on the PCH until you reach Coos Bay where you can explore the sand dunes or Sunset Bay State Park, amongst other things. Passing Gold Beach, follow the coast until you reach Six Rivers National Forest and then Mendocino National Forest.
Further south on the PCH the route will take you through Santa Rosa in California, before reaching your destination of San Francisco.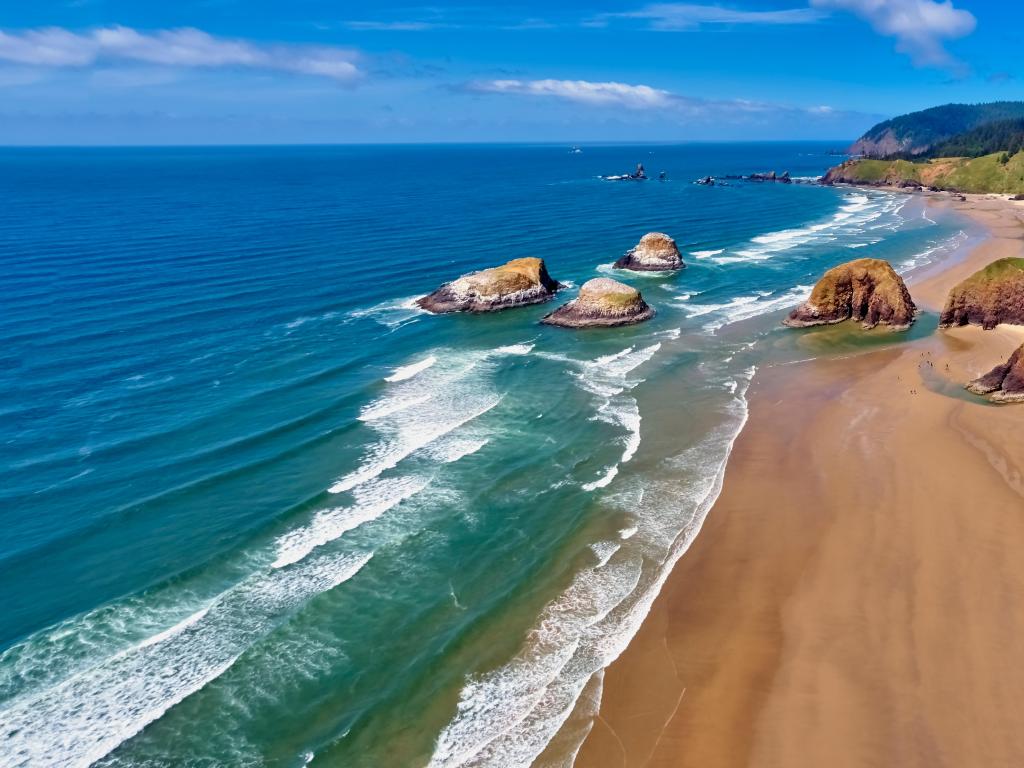 Best places to stop between Vancouver and San Francisco
While the road trip from Vancouver to San Francisco could technically be possible to complete in a single day, it's far better to spread the journey over several days and include at least one stop along the way to recharge and enjoy the sights.
Your choice of an overnight stop will depend on which route you decide to take, here are our top favorite locations on each route, to get you started no matter which one you choose.
Immerse in history and culture at Salem, Oregon
Not to be confused with the more famous Salem in Massachusetts, Oregon's Salem is 6 hours' drive from Vancouver and therefore an ideal stop on this trip if you're taking the I-5 Route. It's also a fabulous city in its own right.
As the capital and one of the oldest and most populous cities in the state, Salem is full of history and culture. Situated near multiple national parks, forests and monuments, it also has plenty to offer for the more adventurous among you to discover.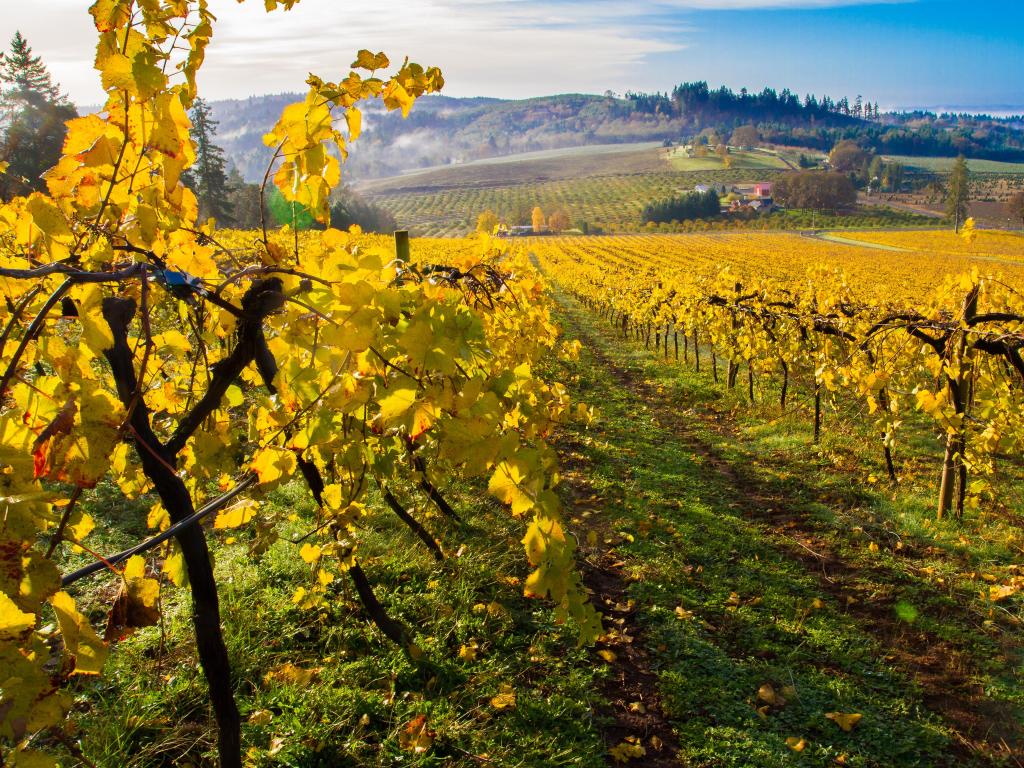 After exploring the area, a stop at the city's top hotel, the DoubleTree by Hilton is difficult to beat. This beautiful hotel has a fantastic indoor swimming pool and hot tub, and is just 9 miles from Oregon's famous vineyards.
Rooms at the DoubleTree by Hilton are comfortable and for convenience there is also onsite parking, making this a perfect place to relax after all that time on the road.
Get back to nature at Redwood National Park
If you have settled on the Pacific Coast Highway Route, then a visit to one of the most famous national parks in America, Redwood National Park is a must. Not far from San Francisco, it's also a great place to rest after a long drive and so you should consider an overnight stop.
The towering trees of the Redwood forest have been an iconic symbol for years - from their use in movies, such as Star Wars, to their incredible history, nature and wildlife, this is a location that is simply too good to miss, especially as you're already passing through.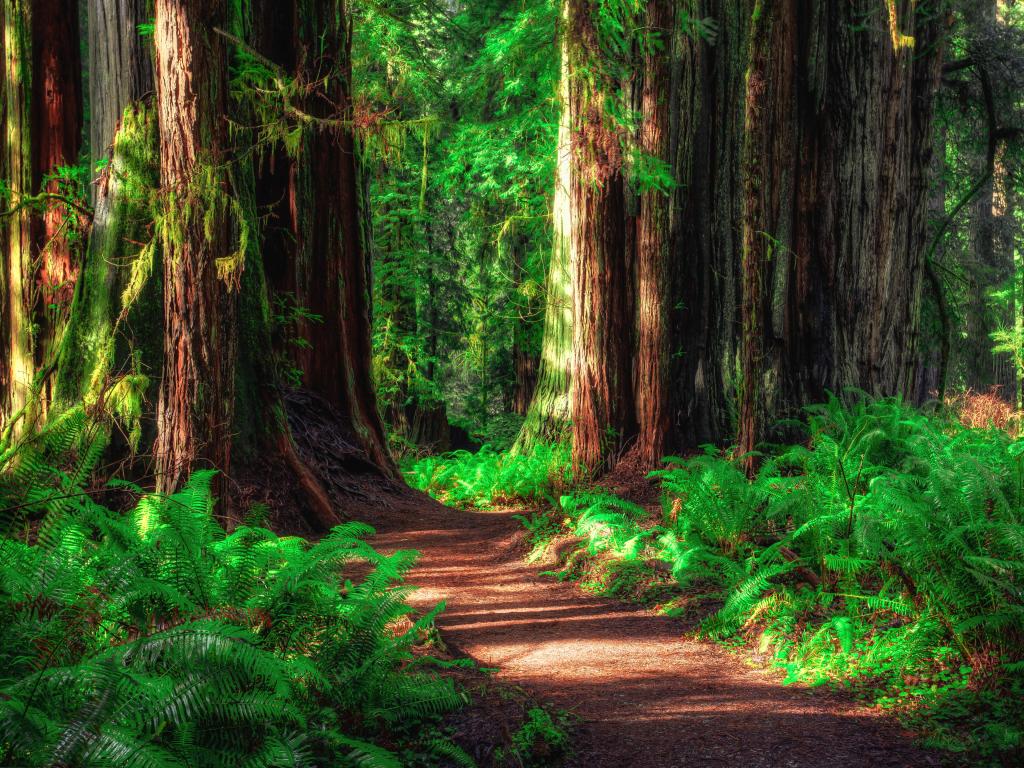 There are some great hotel options to choose from in the area surrounding Redwood National Park but our recommendation would have to be a stay at the stunning Ramada by Wyndham Arcata which combines a great location and plenty of amenities. This modern resort features a delightful outdoor pool with sun loungers - perfect for a relax after a long walk.
Once you arrive you can take advantage of the free parking before enjoying some of the many onsite facilities, including a fantastic tennis court and hot tub. Located in the heart of Redwood Country, from the Ramada you can also explore nearby Arcata Plaza and Old Town Eureka.
After a rest in the comfortable and spacious rooms, you'll be ready to continue on your trip and explore the rest of the Pacific Coast Highway.
Where to stay once you reach San Francisco
Of course your adventure doesn't end once you reach the destination. San Francisco is known as the cultural, commercial, and financial center in California. After taking in the breathtaking Golden Gate Bridge, make sure you spend some time in this eclectic place.
To fully appreciate the attractions of San Francisco, you'll want a hotel with style, comfort and a great location. With so much choice and variety, you almost can't go wrong with a booking in San Francisco, but for a really stylish stay, the San Francisco Marriott Marquis in Union Square is a great option.
This iconic hotel, next to the the Moscone Convention Center in downtown San Francisco, has luxurious rooms with optional panoramic city views. Just two blocks from the San Francisco Museum of Modern Art and four blocks from Union Square, you couldn't be better situated.
And after a day exploring, what better way to finish the day than with drinks from the rooftop bar, admiring the stunning city lights at night. What a perfect end to a truly unforgettable road trip!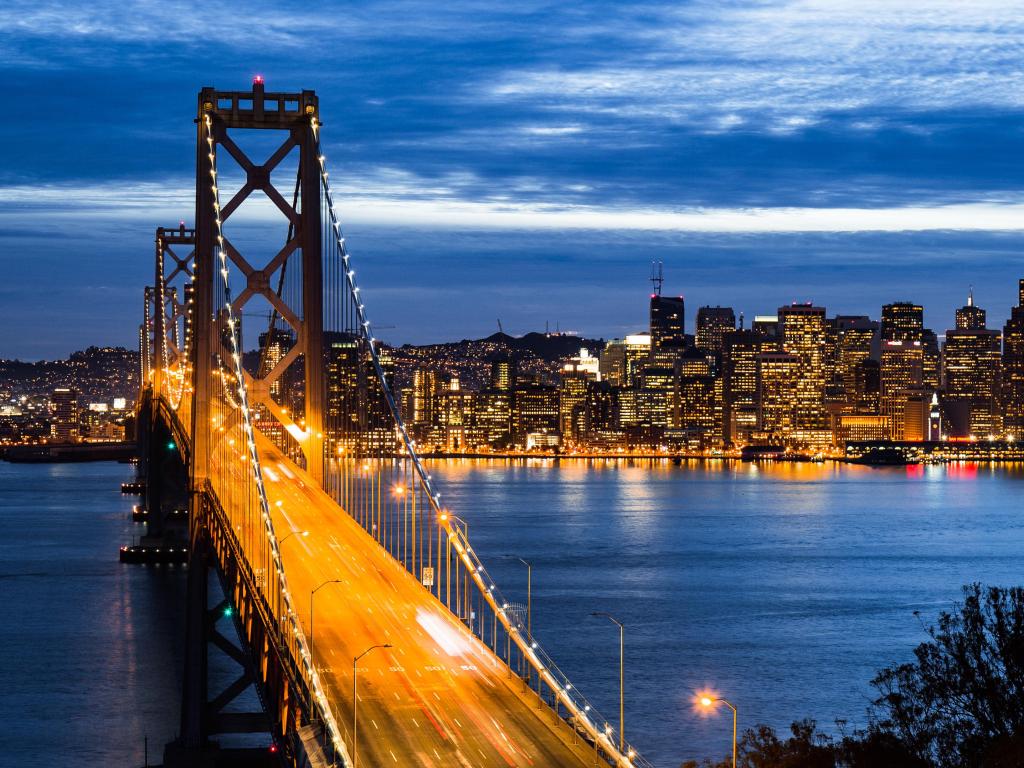 Things to see on a road trip from Vancouver to San Francisco
With at least 15 hours of driving and two routes to choose from on a road trip from Vancouver to San Francisco, there is an extensive number of things to do and see along the way.
The following list features just some of the best stops along the way to really make the most of this incredible trip.
Both routes
Peace Arch Park - Straddling the border between Canada and America, this park is home to the Peace Arch, a monument built to commemorate the long history of peace between the two countries.
Seattle, Washington - The largest and most populous city in Washington, famous for creating grunge music, its iconic Space Needle and being the birthplace of Starbucks coffee.
Tacoma, Washington - The second most populous city in Washington, it's known as the "City Of Destiny", for being the final stop on the Northern Pacific Railroad.
Olympia, Washington - The capital city of Washington state, founded in 1859.
Portland, Oregon - The largest, most populous city in Oregon and second in both categories in the entire Pacific Northwest region, behind only Seattle.
Salem, Oregon - The capital and second most populous city in the state of Oregon.
Cascade Mountains - Legendary mountain range, running from British Columbia to California. Numerous national forests, including Willamette and Umpqua, cover its towering peaks, full of wildlife and stunning views.
Crater Lake National Park - One of the 5 oldest national parks in the US, its central attraction is a stunning blue lake, inside a crater of a collapsed volcano. With a variety of rare and unusual wildlife, as well as the fabled "Lakes Old Man", a hemlock tree that's floated upright in the water for centuries, this is a perfect place to take in some truly unique natural sights.
Cascade-Siskiyou National Monument - A protected area covering 114,000 acres, at the junction of the Cascade and Siskiyou mountain ranges, known for its dramatic cliff faces.
Shasta-Trinity National Forest - Covering more than 2-million acres, these joint forests contain 5 wildernesses, hundreds of lakes and more than 10,000 km (6,200 miles) of rivers and streams. Combined they are the largest forest in California, as well as home to the state's largest man-made lake, Shasta Lake.
Lassen Volcanic National Park - An incredible, rugged, volcanic landscape, full of mud pots, hot springs, steam vents and the near 1,500-foot Lassen Peak. While not containing as much wildlife as some other parks, it still has large populations of bears, birds, deer and marten.
Sacramento, California - Capital of California and 9th largest capital in the US, settled in 1850.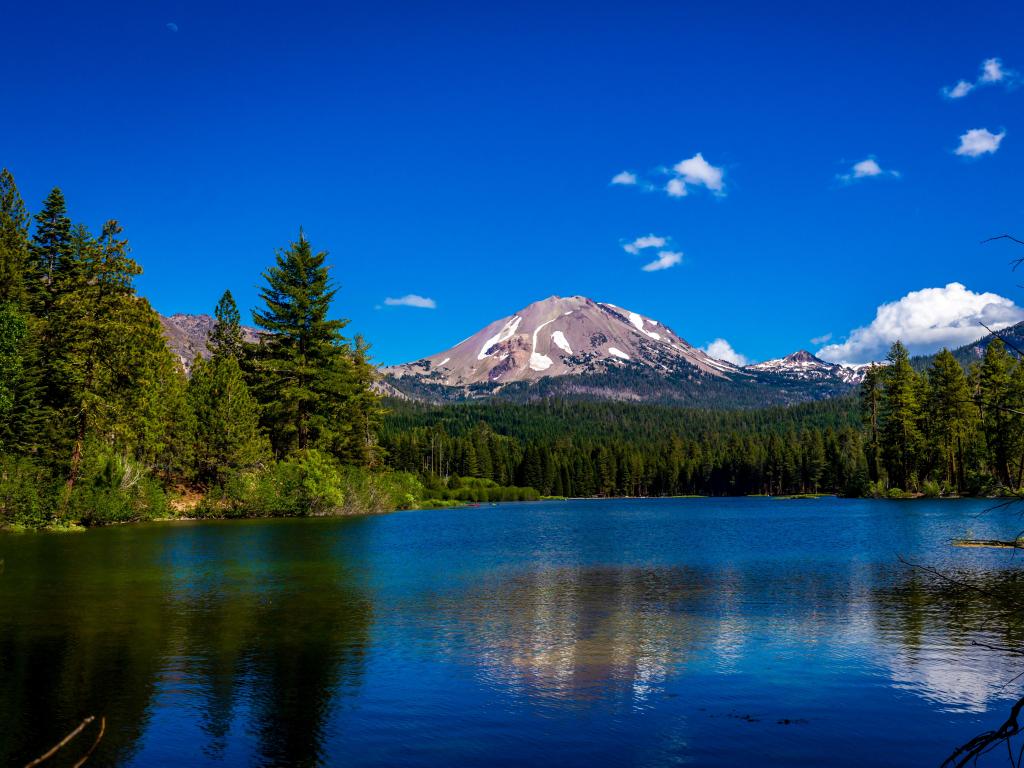 The Pacific Coast Highway Route
Olympic National Park - As one of the most northern national parks in the contiguous US, it produces exactly what you would expect. Glaciers, forests, rivers and waterfalls cover rugged mountains, full of deer, elk, goat and hundreds of species of bird.
Redwood National Park - Legendary redwood forest on the Pacific coast, where towering trees and cascading rivers are home to bears, elk and deer.
Golden Gate Bridge - One of the most iconic bridges on Earth, it is recognised as one of the wonders of the modern world. Carrying the Pacific Coast Highway across the water into northern San Francisco, the bridge has its own unique shade of red, used by craftsmen who continuously repaint the bridge, restarting as soon as they finish.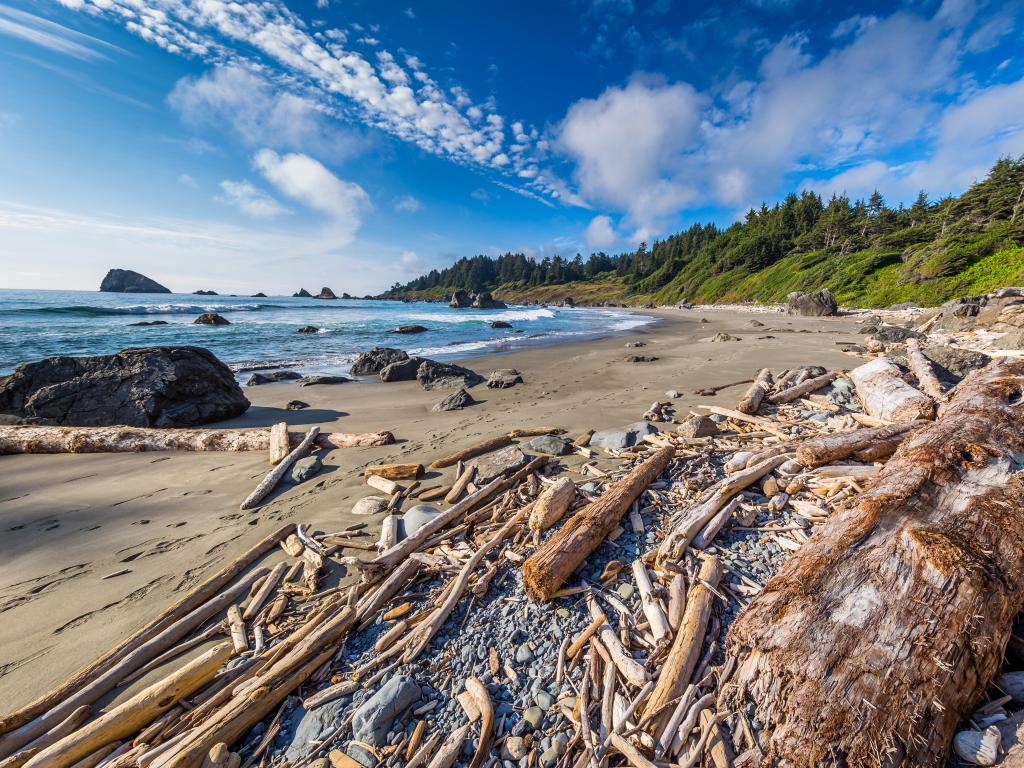 Best time to go on a road trip from Vancouver to San Francisco
When choosing the best time to make a road trip from Vancouver to San Francisco it is important to plan ahead. Both Vancouver and San Francisco can suffer from rain, mist and cooler temperatures throughout parts of the year.
The most popular time to visit both areas are usually from June through to mid-August. This is the time when you will find warm weather and minimal rain. With summer being the popular months for travel, you will also see a rise in tourists and hotel prices will reflect the demand.
That being said, June can see thick fogs in San Francisco. Known as locally as the "June gloom", the damp, cool, fog-laden days could really dampen your trip if you were hoping for clear views of the Golden Gate Bridge for example.
A trip later in the year isn't impossible, fall actually offers some warm temperatures and fewer crowds, particularly in San Francisco and Vancouver. Temperatures in September still reach highs of 70 degrees, making ideal conditions for travel.
If you decide to brave the colder months and find yourself in San Francisco in February, you might just get to discover one of world's top Chinese New Year parades. The parade includes multiple events and locations and is certainly a colorful and unmissable experience.