Road Trip from Vancouver to Toronto
A road trip from Vancouver to Toronto is an epic journey that really takes you back to nature as you adventure from the most populous city in British Columbia to the largest city in all of Canada - discovering stunning mountains, national park and world-famous lakes along the way.
The 4,540-kilometre road trip from Vancouver to Toronto takes 44 hours. Key stops include Bellevue, Ranchester, Chicago, Seattle as well as Yellowstone National Park, Lake Ontario, Lake Michigan, Badlands National Park, Mount Rushmore and Deadwood.
There are so many places to to discover on this incredible international trip. So keep reading until the end to find out more.
How far is Toronto from Vancouver and how long will the road trip take?
A road trip from Vancouver to Toronto takes a minimum of 40 hours to complete, covering a distance of at least 4,330 km (2,700 miles).
With a journey of such magnitude there are so many incredible attractions along the way, so our recommendation would be to take a slightly longer route, which totals 4,540 km (2,820 miles) and 44 hours.
You could complete the road trip in as little as 5 days if you kept your stops to an absolute minimum, but we're going to suggest splitting it over a minimum of 10 days to give you plenty of opportunity to soak up some of the best places these two countries offer.
As the trip involves crossing the border, you will need to remember to bring documentation with you, such as proof of identification. Best to check ahead of the journey on the latest guidelines.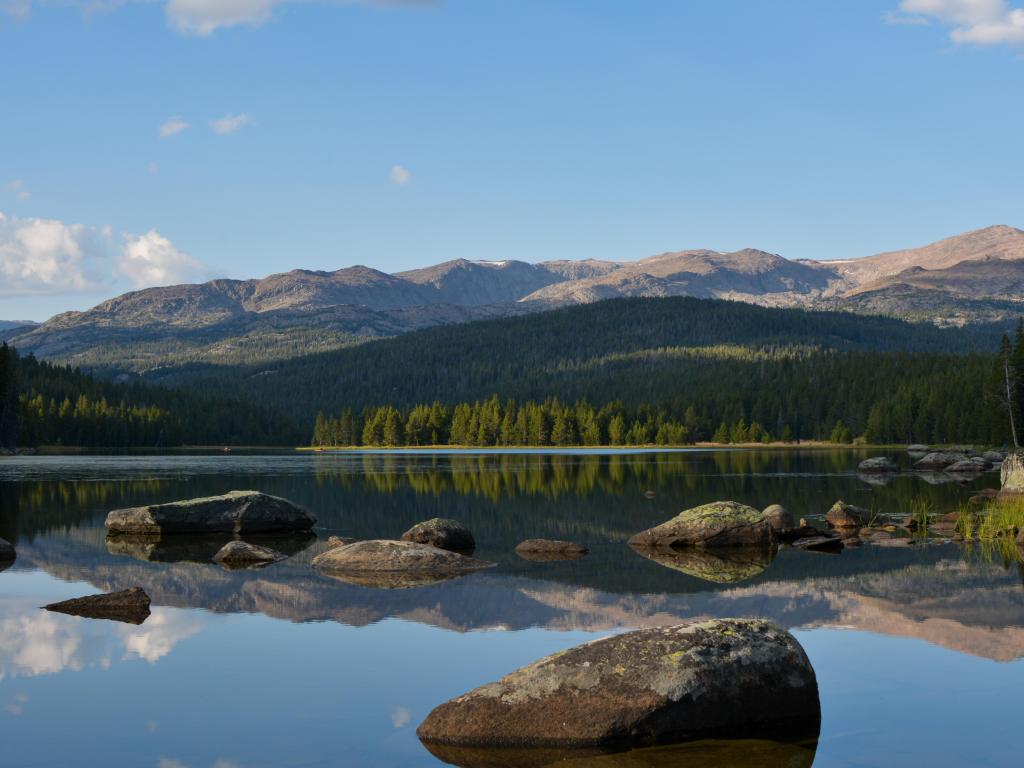 Best road trip route from Vancouver to Toronto
The route for our road trip from Vancouver to Toronto may take you between two Canadian cities, but our route suggests spending most of the journey in the US - travelling through 10 American states.
While you could chose a simpler trip that stays within Canada, travelling east on the Trans-Canada Highway through Calgary, Winnipeg, Thunder Bay and towards Toronto, we're not going to recommend that here because our alternative route is by far the most interesting.
Road trip route from Vancouver to Toronto
Start by taking the British Columbia Highway 99 south and following it to Peace Arch Park, on the American border. Once you cross into the US, you'll be on Interstate 5 before taking exit 182, near Lynwood. Join I-405 and continue south until you reach Bellevue and your first US city.
Next take the I-90 east, where if you wanted, you could follow this road for the majority of the journey all the way to Indiana. However, we're going to make a slight detour, to take you to one of the most famous locations in America, Yellowstone National Park.
Continue through Cardwell and take S-359 to Harrison. Next join US-287 and continue heading south until you reach West Yellowstone in Southern Montana. Known as the gateway to Yellowstone National Park, explore before joining the I-90 heading east.
Pass Crow Reservation before arriving at Ranchester, Wyoming. Continue heading east on the I-90 as you pass Rapid City, another a great option for a stop to explore the stunning nearby reservations.
Continue on this road through Sioux Falls before arriving at Chicago. After taking in this brilliant city you will pass Gary where you will finally change onto I-94 at exit 21, on the southern shore of Lake Michigan before arriving at Detroit. Here you switch onto I-96 and cross Ambassador Bridge into Canada.
After emerging on Ontario Highway 3 and following it a short distance, you'll change onto Ontario Highway 401, which takes you through Hamilton and Mississauga before arriving at Toronto.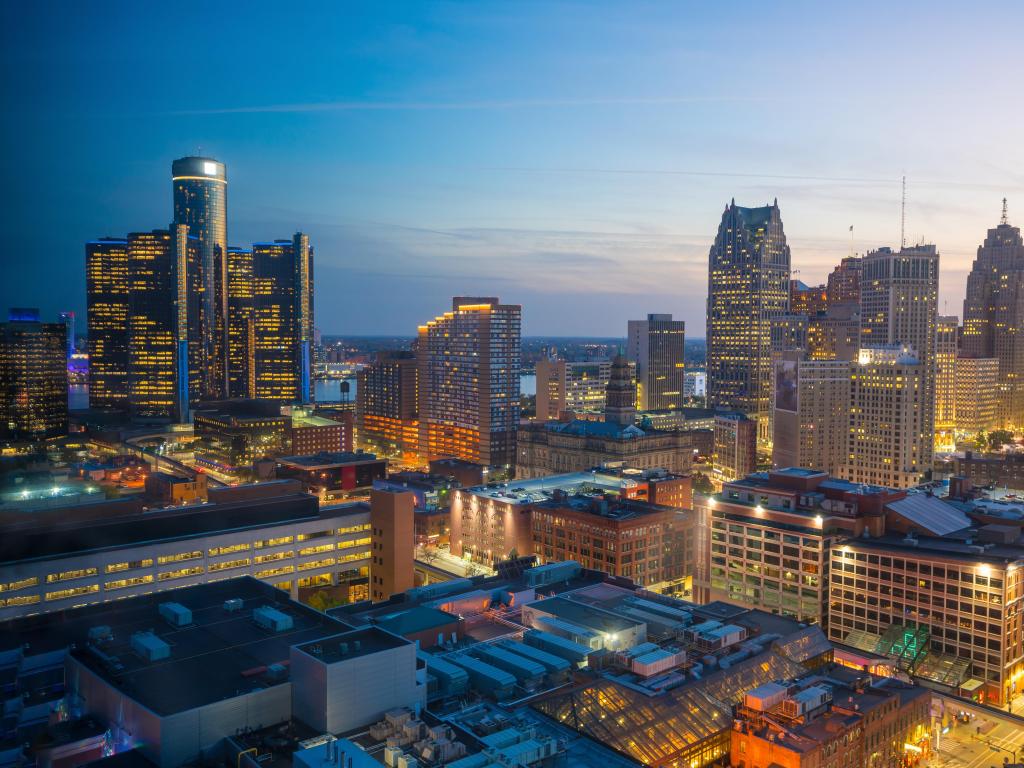 Best places to stop between Vancouver and Toronto
With a road trip from Vancouver to Toronto taking anywhere from 5 days to 2 weeks, there are plenty of incredible places to stay along the way.
While there are plenty of obvious cities for an overnight stop, the following are two possibly less known locations that you'll want to keep your eye out for:
Enjoy an iconic stay in Yellowstone National Park
As the oldest and one of the most famous national parks in America, it's a no brainer to spend some time at Yellowstone National Park. As an early stop on the road trip, this is also an ideal time to take in the first part of the journey and relax before embarking on the rest.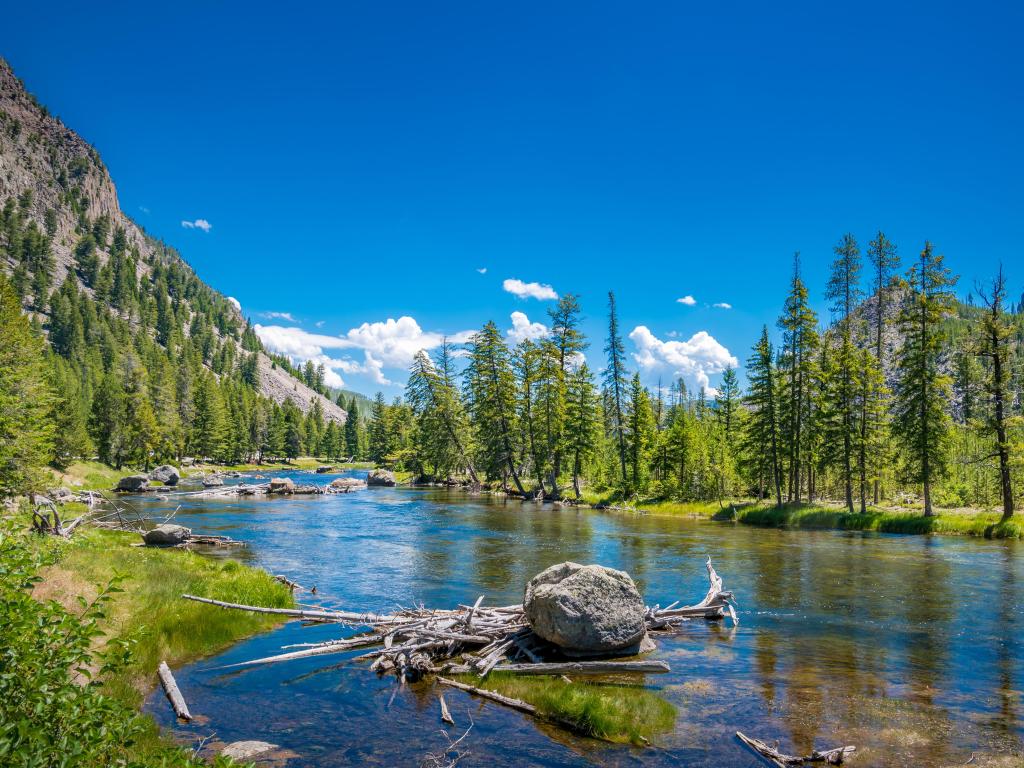 Yellowstone National Park will provide some of the most breath-taking views you will ever see. From its landscapes and wildlife, to its history and iconic features, such as Grand Prismatic Spring, this a truly a location not to be missed.
After a long hike, a stay at Kelly Inn West Yellowstone is a great choice. Set just a three minute drive from the entrance of the park, this hotel combines great location with superb amenities. Relax in the indoor pool and hot tub before unwinding in the modern and stylish rooms.
For peace of mind, the Kelly Inn also includes free parking and a complimentary breakfast. While prices are fair, given its location to such a huge attraction, rooms are likely to be booked in advance so plan ahead before this magnificent stop.
A gateway to the past: Rapid City
Located in western South Dakota and almost halfway through the road trip, Rapid City is a location for an overnight stop.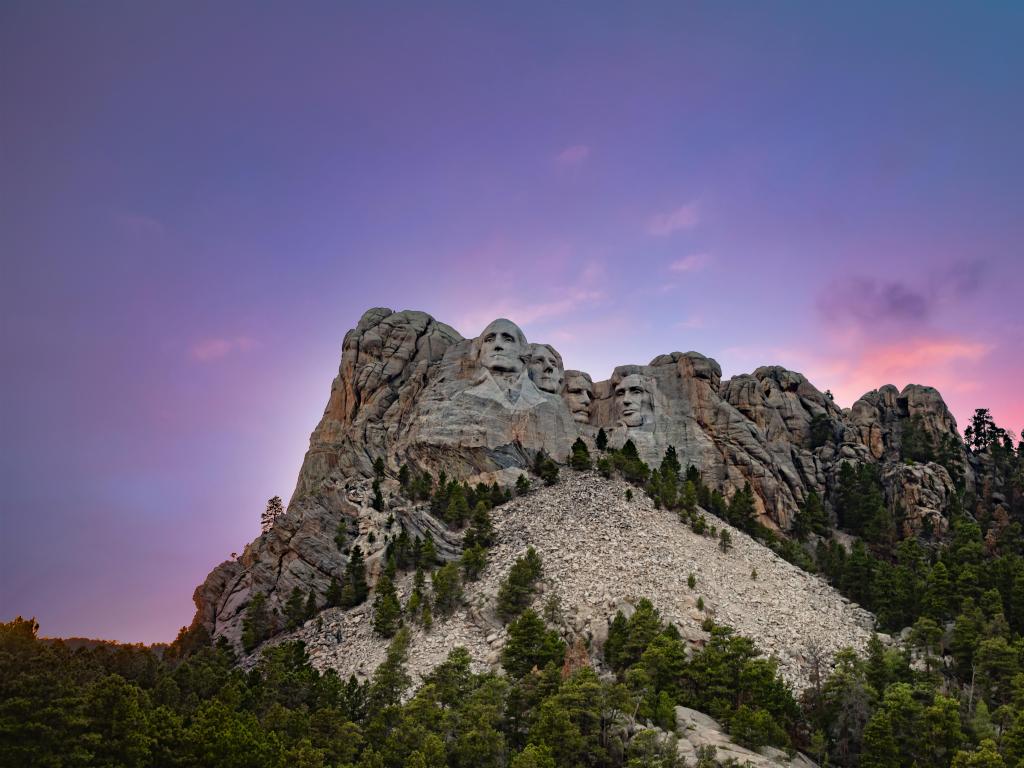 Surrounded by an astronomical number of must-see attractions, from multiple national parks and wildlife attractions to legendary monuments and historic towns, Rapid City has something for everyone. It's definitely a location you'll need more than a single day to fully appreciate.
There are plenty of options for places to stay in Rapid City, but for a real taste of the historical city, the Hotel Alex Johnson Rapid City, Curio Collection by Hilton has to be our favorite. This historic hotel is located in central Rapid City and is just 30 minutes drive from Mount Rushmore.
This exquisite hotel is oozing with charm, style and fun. The elegant rooms are decorated with period furnishings, while the onsite spa facilities and incredible dining options promise you a stay that leave you feeling like royalty. There's even an outdoor terrace to enjoy the sunset - a stay here is worth every penny.
Reach new heights in Chicago
Just over 500 miles from Toronto, Chicago is a great final stop before embarking on the final drive on this road trip. Known for its incredible architecture and fantastic museums, the Illinois city is the largest in the US.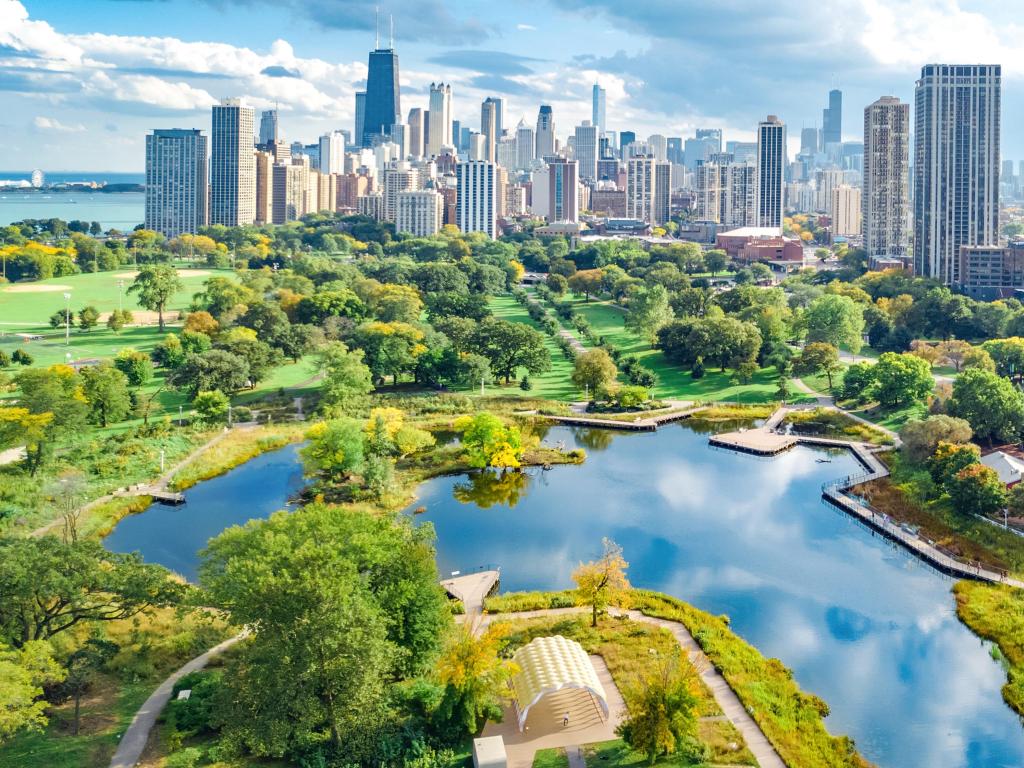 Chicago, on Lake Michigan, is a city worth spending at least a day in to fully appreciate. Discover its jazz music and 1920s gangsters, or explore Sears Tower (just one of its many incredible skyscrapers). But it's not just buildings: Chicago's motto is "city in a garden" thanks to its impressive and historic park system.
After taking a stroll through Millennium Park or visiting Cloud Gate, a stay at The Hoxton is an absolute must. At the heart of Chicago's West Loop district, this luxurious hotel has three bars and restaurants, beautifully designed rooms and the most incredible rooftop pool with stunning views of the city.
Designed with luxury in mind, you could be forgiven for not wanting to leave The Hoxton, but if you did you would find yourself just a short stroll to Willis Tower and the CIBC Theater. That said, after several days of driving, you might just want to put your feet up with a drink by the cosy lounge fire.
Things to see on a road trip from Vancouver to Toronto
Given the huge distance between Vancouver to Toronto, there are a huge number of scenic and historical things to see that you might want to visit along the way.
Here are some of the most important attractions that we think are simply too good to miss: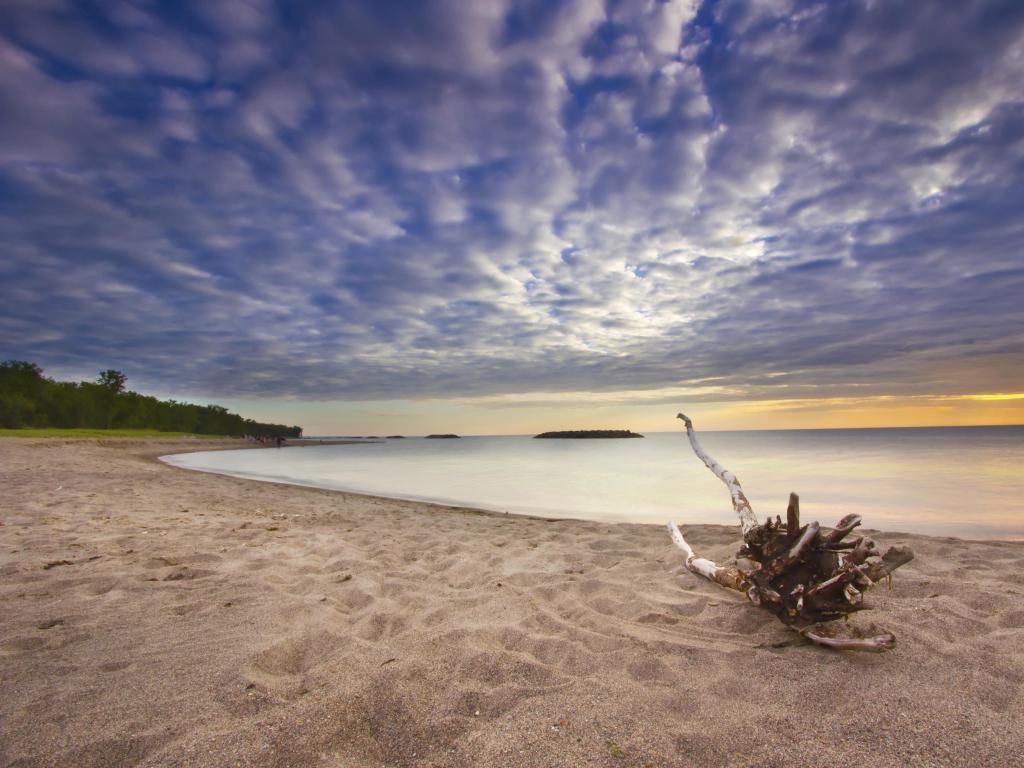 Lake Ontario - The smallest of North America's "Great Lakes" yet still has fantastic views.
Lake Erie - The smallest by volume and second smallest by area of the aforementioned Great Lakes, it comes in as the 11th largest lake on Earth.
Lake Michigan - Lake Michigan is the fifth largest lake in the world. It is also Earth's largest lake to be located entirely in one country.
Seattle, Washington - The most populous city in Washington state, known for Starbucks, the Space Needle and grunge music.
Yellowstone National Park - The oldest national park in North America, having been formed in 1872. Its iconic imagery and stunning wildlife have drawn artists and tourists from all over the globe for decades.
Devils Tower - A stunning location, which has for years been used in movies and artwork due to its incredible imagery.
Bighorn National Forest - One of the oldest designated forests in the US and home to Medicine Wheel National Historic Landmark.
Rapid City - The second most populous city in South Dakota, on the edge of the black hills.
Sturgis Festival - The world's largest motorcycle rally, featuring music, entertainment and organized rides through the Black Hills, held annually on the first weekend in August.
Mount Rushmore - One of America's most iconic attractions, featuring the faces of former US Presidents carved into the side of the Black Hills.
Crazy Horse Monument - While still under construction, this memorial to the legendary war chief of the same name will eventually be one of the largest in the world.
Badlands National Park - A beautiful national park that was founded in 1939 and is world-renowned for its incredible collection of fossils and archaeological attractions.
Deadwood - The second largest old west town still in existence anywhere in America.
Wall Drug - Wild west tourist attraction, originally founded as a drug store in 1931. Featuring shops, restaurants and works of art, it draws over 2 million visitors a year.
Wind Cave National Park – One of the oldest national parks in the country, founded in 1903, it is home to one of the longest, most unique cave systems in the world.
Detroit, Michigan - The largest, most populous city in the state of Michigan, famous for its links to the motor industry and Motown music.
Chicago, Illinois - The most populous city in Illinois is famous for its unique style of pizza and history with the mob.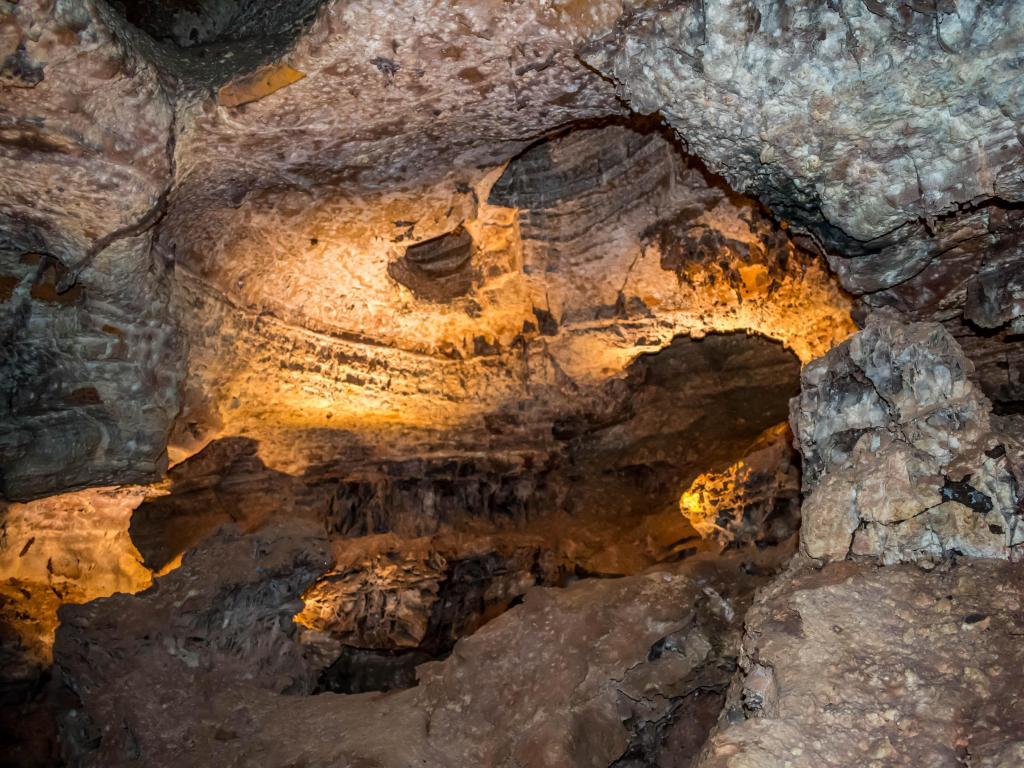 Best time to go on a road trip from Vancouver to Toronto
With a road trip from Vancouver to Toronto covering such a vast distance and taking as long as it does, it makes pinpointing the perfect time to do it a little more complex, as you need to figure out the best time to visit not just the destination but the attractions along the way as well.
However, when you realize most of our on-route attractions are outdoors and that Toronto is quite a cold city outside of summer, it makes the choice for this particular trip fairly clear.
Late May through to the end of August is ideal - temperatures in Toronto only peak in July with highs of 77 degrees and the rainy season doesn't really begin until September. However with the warm weather, you will of course see a rise in tourists.
If you prefer less crowds, especially in popular attractions like Yellowstone National Park, you could be better off aiming for late April where the "off season" month allows you a better chance to catch of glimpse of local wildlife too.
Avoiding summer months also means cities such as Chicago and are less cramped. If, however, you'd like to plan your trip around a festival or two, September and October offer a range from International's Film Festivals to Oktoberfest.