Can You Do Yosemite and Sequoia National Parks In One Day?
Impressive from every angle and instantly recognizable from photos of Half Dome and Yosemite Falls, few national parks have as many iconic natural monuments in such a compact space as Yosemite. Sequoia's claim to fame is its distinctive giant sequoia trees. Being so interlinked, it's natural to ask: can you see Yosemite and Sequoia National Parks in a day?
In our guide to seeing Yosemite and Sequoia National Parks on a one or two-day trip, you'll find the best way to navigate between the national parks while seeing their major monuments like El Capitan and the Giant Forest on a tight schedule.
Keep reading to discover how far apart these parks are, if it's practical to attempt seeing both of them on the same trip, and the best place to stay if you do.
What is the distance between Yosemite and Sequoia National Parks?
Both Yosemite and Sequoia are in the Sierra Mountain Range, to the east of California's fecund Central Valley. Yosemite lies to the north of Sequoia and the two are separated by some impressive reservoirs, like Shaver Lake, Huntington Lake, and Pine Flat Lake, as well as vast, wild expanses of the Sierra National Forest and Kings Canyon National park, which shares a border with Sequoia.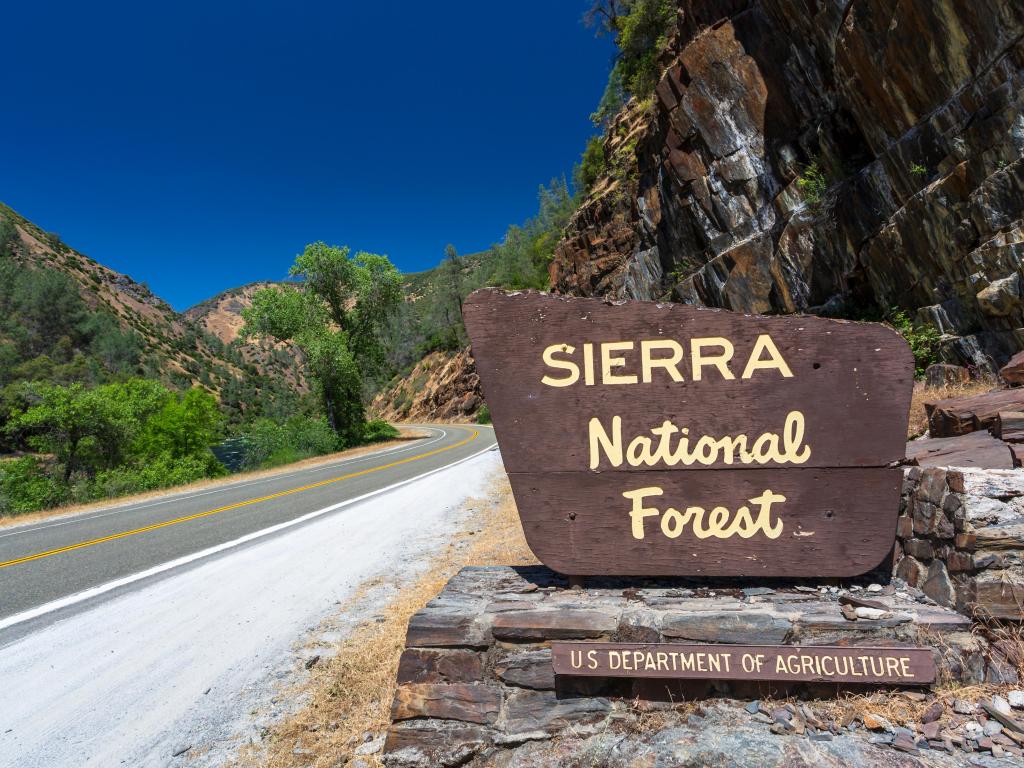 The distance between their two closest entrances, Yosemite's South Entrance and the Big Stump Entrance of Kings Canyon, is 110 miles. People unfamiliar with the area might underestimate the actual amount of time it takes to drive this.
Given some slightly curvy and technical sections of road, this can take up to 2.5 hours to drive.
Keep in mind that this is only the distance between the entrances. It is 165 miles from the edge of Yosemite Valley to the General Sherman Tree, which takes almost four hours to drive.
In addition to being relatively close geographically, they are also connected at birth. Both were founded between September and October 1890, they are the second and third oldest national parks in the country. So you could also plan a fun fall trip to celebrate their "birthdays."
Can you do Yosemite and Sequoia National Parks in a day?
As long as you are comfortable with spending a substantial amount of time in the car, it is totally possible to see both parks on a one-day trip. In fact, a highlight of both parks is their scenic routes, like Wawnoa Road in Yosemite and the Generals Highway in Sequoia.
Simply driving non-stop from either Los Angeles or San Francisco will take between 8 and 9 hours, so it's best to plan on staying somewhere overnight in one of the parks or somewhere between them.
If you left at 7 in the morning and estimate that you'd want to have dinner and call it a day around 7pm, then you have about 4 hours to divvy up between sights at both parks. This 4-hour schedule would also have to include a lunch break along the way.
Since you'll likely have to stay overnight near the parks, you could also plan on a few more hours of exploration in the morning before you head back.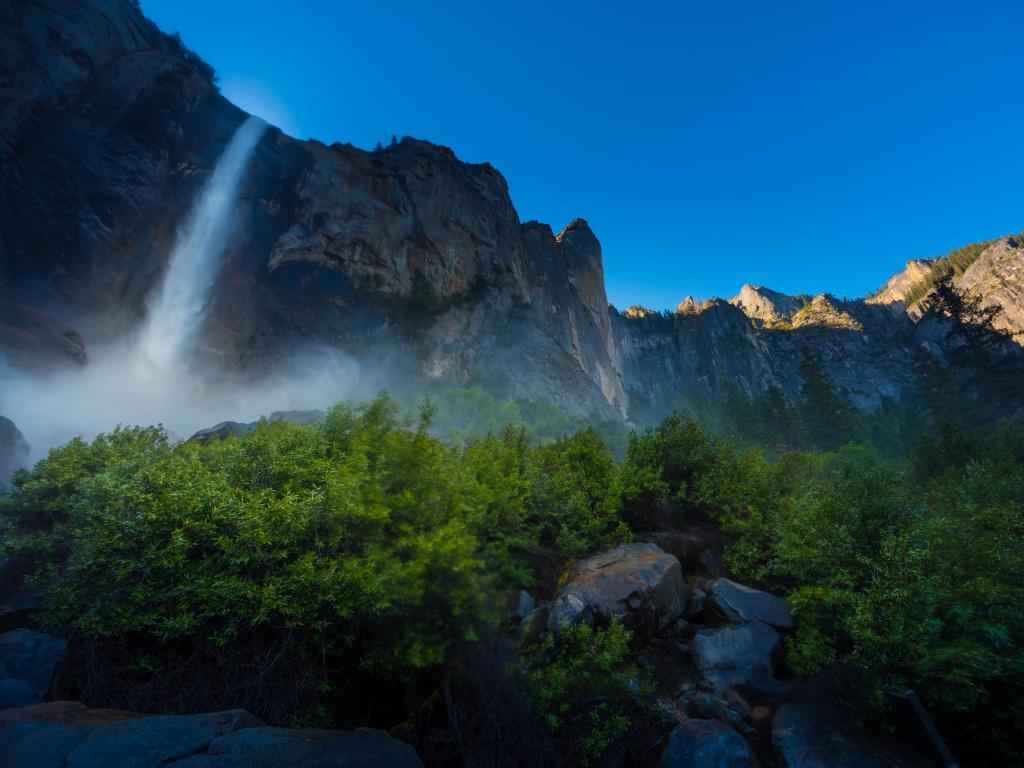 Best one-day itinerary for visiting Yosemite and Sequoia National Parks
As rich and wonderful as Sequoia National Park is, there's undeniably more to see and do in Yosemite. So on both our one-day and two-day itineraries, we've maximized the time spent in Yosemite.
On the one-day itinerary, we assume you're coming from the southern direction and will see Sequoia National Park first.
Best 1-day itinerary for visiting Yosemite and Sequoia National Parks
The perfect 1-day itinerary for visiting Sequoia and Yosemite National Park Parks

| | Activity | What you'll be doing |
| --- | --- | --- |
| 1 | Drive to Sequoia National Park | Enter via Ash Mountain Entrance |
| 2 | Scenic drive | Drive by Moro Rock |
| 3 | Hike | Hike the Giant Trees Trail |
| 4 | Views | Visit General Sherman Tree |
| 5 | Lunch | Enjoy a bite either at Lodgepole Picnic Area in Sequoia) |
| 6 | Drive to Yosemite National Park | 3-hour drive to Yosemite |
| 7 | Arrive at Yosemite National Park | Enter via South Entrance |
| 8 | Scenic drive | Tunnel View on CA-41/Wawona Road |
| 9 | Scenic drive | Drive through Yosemite Valley |
| 9 | Hike | Short hike to Bridalveil Falls |
| 10 | Drive back | Drive back to your hotel or home |
Even on a one-day trip you'll be able to see General Sherman and take in the views around Moro Rock in Sequoia then walk along the floor of Yosemite Valley and see El Capitan, Yosemite Falls, Bridalveil Fall, and Sentinel Rock.
Great short hikes you can do include the 0.5-mile Hanging Rock Nature Trail and Giant Trees trail in Sequoia and hikes to Bridalveil Falls and parts of the Valley Loop Trail in Yosemite.
Is one day enough to visit Yosemite and Sequoia National Parks?
If you are more interested in scenic driving and simply seeing as much as possible on a short timeline, then we say go for it and see these two beauties on a whirlwind trip.
The world-famous views of Yosemite and record-breaking trees of Sequoia are all accessible from the road or a very short hike from it. This makes a quick sightseeing trip of both parks possible within 24 hours.
For those who want to get out and really explore, we think it would be better to extend this to a 2 or 3 night trip or simply chose one park for this overnight trip and see the other on a future trip. Both parks have some inspiring hikes that require more than 3-4 hours to really savor.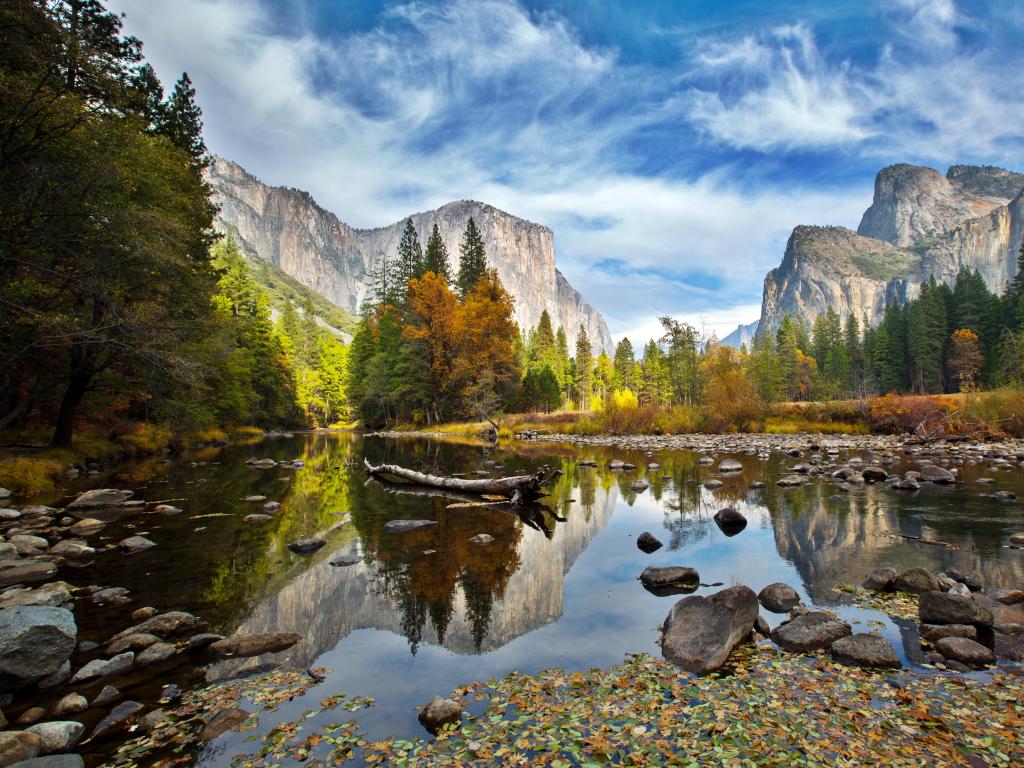 Best 2-day itinerary to visit Yosemite and Sequoia National Parks
On this two-day itinerary, we're assuming you're coming from the north and will spend an entire day in Yosemite, then see Sequoia on the morning of the second day.
Day 1 Itinerary: Yosemite National Park
Day 1 of our perfect 2-day itinerary for visiting Yosemite and Sequoia National Parks

| | Activity | What you'll be doing |
| --- | --- | --- |
| 1 | Drive to Yosemite National Park | Enter via Big Oak Flats Entrance |
| 2 | Hike | Scenic hike on The Valley Loop Trail |
| 3 | Photo op | Take a picture at Sentinel Bridge |
| 4 | Hike | Hike the Lower Yosemite Falls Trail |
| 5 | Lunch | Enjoy a meal at Yosemite Village |
| 6 | Scenic drive | Admire the Tunnel View on CA-41/Wawona Road |
| 7 | Views | Take in the views at Glacier Point |
| 8 | Dinner | Enjoy a meal at the hotel or in a nearby town |
We suggest taking the first day of the trip to explore the many facets of Yosemite.
With more time on your hands, you could hike a longer section of the 20-mile-long Valley Loop Trail and enjoy its 360 views of all of Yosemite's granite monuments. You could also include a hike to Lower Yosemite Falls.
As you drive between the parks on Wawona Road, you can afford to take a jaw-dropping detour and drive to Glacier Point via Glacier Point Road. After a short hike from the parking lot, you'll be awed by the views 3,200 feet above the floor of Yosemite Valley.
Day 2 Itinerary: Sequoia National Park
Day 2 of our perfect 2-day itinerary for visiting Zion and Bryce Canyon National Parks

| | Activity | What you'll be doing |
| --- | --- | --- |
| 9 | Drive to Sequoia National Park | Enter via Big Stump Entrance |
| 10 | Scenic drive | Drive along the Generals Highway |
| 11 | Views | Visit General Sherman Tree |
| 12 | Hike | Hike the Big Trees Trail |
| 13 | Scenic drive | Drive to Moro Rock |
| 14 | Drive back | Drive back to your hotel or home |
On the second day of this trip, you can make the leisurely drive to Sequoia, giving yourself plenty of time to stop and explore the scenic areas along the way. You could even visit Grant's Grove in Kings Canyon near the Big Stump Entrance.
One hike you won't want to miss in Sequoia is the Big Trees Trail through the Giant Forest. It is only 1.2 miles long and should take about a half hour to complete. Another short but intense hike is the schlep up all those stairs to the top of Moro Rock. Plan for this hike to take about 45 minutes to an hour.
Where to stay between Yosemite and Sequoia National Parks
While Fresno is a major city that you'll drive through to get between the parks, we think it is more efficient and enjoyable to stay closer to one of the parks. Oakhurst is conveniently located on the route between the national parks, about 15 miles south of the South Entrance to Yosemite in Mariposa.
In addition to its accessible location, Oakhurst is a quaint town in the lap of nature. Though it is near Gold Country, it was not settled as a mining town.
Still, Anglo-American farming communities started sprouting up here along the Fresno River in the mid-19th Century and it has a similar historical charm to other small, Gold Rush Era towns in the Sierra foothills. An architectural gem here is the Church on the Hill, built in 1894.
With so much hiking and time on the road, you will be pleasantly surprised by the culinary offerings of this hamlet. For some crisp microbrews and standard American fare, try the Southgate Brewing Company.
If your tastes tip towards gourmet, then enjoy the varying vintages and seasonal menu at the Idle Hour Winery and Kitchen.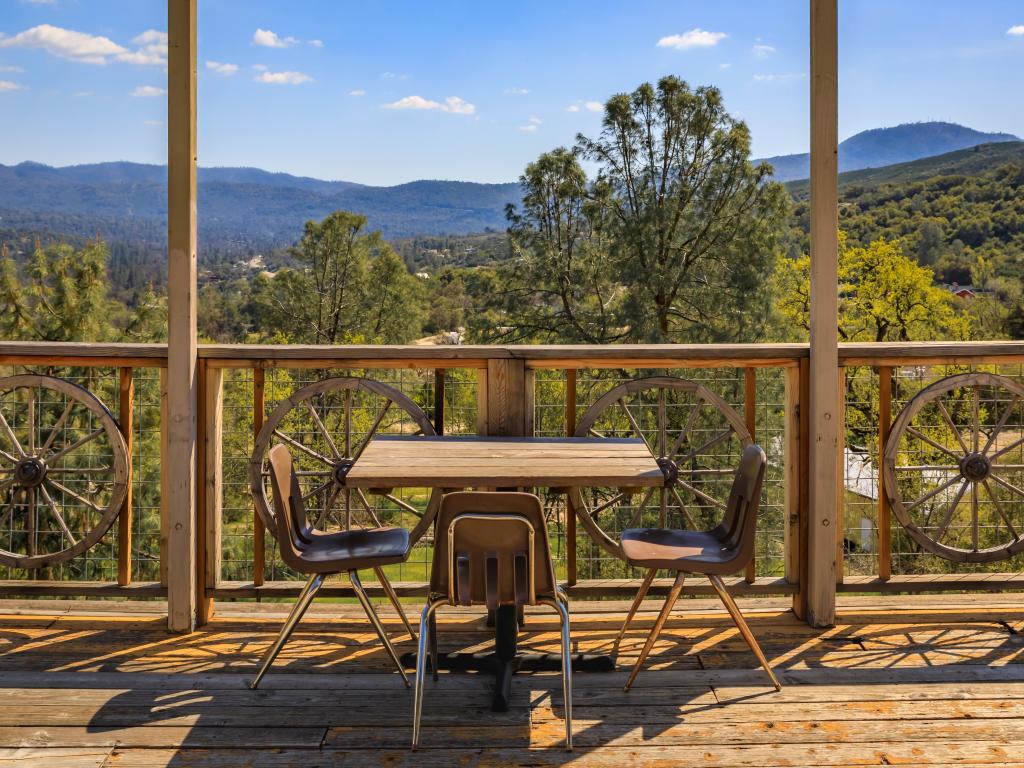 On this trip deep into the mountains, it makes sense to stay somewhere with a rustic ambiance that still has all the comfort and amenities to keep to fresh on a fast-paced trip. The Sierra Sky Ranch is exactly as its name suggests.
Spread out over a sprawling ranch, some century-old buildings here exude that Old California charm. The lodge-like common areas are beautifully crafted with wood and heirloom furniture. After a day of exploring verdant forests and valleys, you can freshen up with a swim in their pool or cozy up with a cup of hot cocoa by the fire.
Located just off CA-41, getting to and from this hotel couldn't be easier and won't add any extra mileage to the trip. It's much closer to Yosemite, being about 20 minutes from an entrance and an hour from Tunnel View near the valley floor.
From Oakhurst, it is about a two-hour drive to the Big Stump Entrance of Kings Canyon/Sequoia. This overnight stop makes slightly more sense for someone coming from Los Angeles or some other Southern location.
Someone making this trip from San Francisco or Northern California might want to consider staying in Three Rivers after exploring both parks, and then take a quicker route home via Fresno and Modesto along CA-99.
Taking a road trip to Yosemite and Sequoia National Parks
Access to both parks by road is only possible from the west. While Yosemite does have an eastern entrance on Tioga Road, accessible via Lee Vining on US Route 395, Sequoia only has roads entering the park from its western border.
There are two ways to drive to Sequoia from Yosemite or vice versa. One goes through Kings Canyon National Park, which is jointly administered with Sequoia, and the other has you driving further south to the Ash Mountain Entrance near Three Rivers. For both routes, you'll go through the Central Valley town of Fresno.
From Yosemite, take Wawona Road to CA Route 41 (CA-41) South. This will take you to Fresno, where you will change to CA Route 180 (CA-180) East. After you pass the Big Stump Entrance on CA-180, keep an eye out for the Generals Highway on your right.
Follow this stunning road as it seamlessly traverses Kings Canyon and Sequoia National Parks. After about 25 miles on this road, you'll come to the General Sherman Tree.
If you're coming from Los Angeles, you'll likely want to drive through Sequoia first. In this case, you'll go via Visalia to Sierra Drive, which will take you into the park via the Ash Mountain Entrance in Three Rivers. Then you'll take the Generals Highway all the way through the park, into Kings Canyon and through Big Stump, where you'll take CA-180 to Fresno.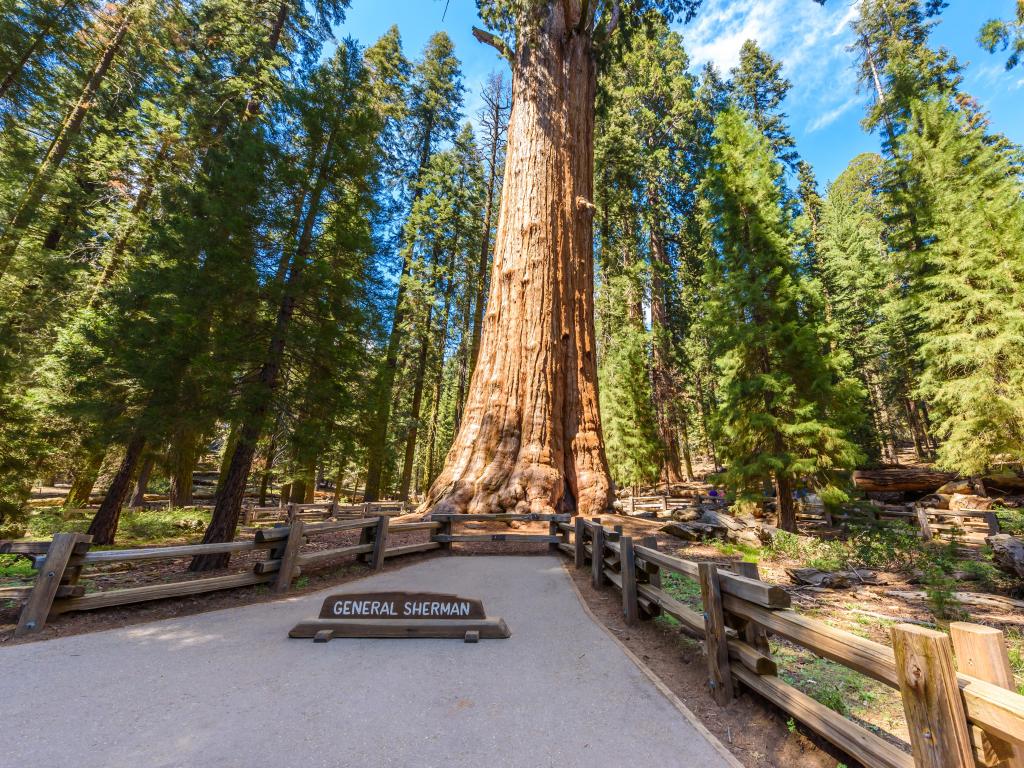 Driving from San Francisco to Yosemite and Sequoia National Parks
Starting in San Francisco, first you'll go over the Bay Bridge then take Interstate 580 through the Oakland hills towards Livermore. Once you reach Tracy, you'll briefly take Interstate 205 to CA Route 120 (CA-120) in Manteca.
Follow CA-120 past the rustic rodeo town of Oakdale and the northern tip of the Don Pedro Reservoir to Groveland. In case you're hungry or need to fill the talk, Groveland would be the best place to stop as it is less than an hour from the Big Oak Flat Entrance to Yosemite.
Once you enter Yosemite along big Oak Flat Road, you'll drive in to loop around the valley floor and eventually leave the valley along Wawona Road. In addition to Tunnel View and the Mariposa Grove of sequoia trees, you can also take a detour along Glacier Point Road as you prepare to leave Yosemite. This is a 13-mile long out-and-back road that will add just under an hour to your travel time between the parks.
After Mariposa Grove, Wawona Road becomes CA-Route 41 and you can follow the route to Sequoia that we described above.
Things to see on the way to Yosemite and Sequoia National Parks from San Francisco
On your way to Yosemite from San Francisco, you'll pass through several different phases of the East Bay Area, before crossing the San Joaquin Valley and entering the Sierra foothills. Here are a few places you might want to stop and see if time allows.
Oakland, CA - There's a lot to see here, but on a sunny day, few places beat Lake Merritt. There are also many great places to grab chicken and waffles or some sumptuous plant-based breakfast.
Livermore, CA - A budding regional entertainment and wine hub, Livermore has an adorable downtown. Consider picking up a special bottle for your trip at the Wente Vineyards Tasting Lounge or Mitchell Katz Winery.
The Cowboy Museum – Cowboys continue to capture the American imagination and this rustic museum in Oakdale, CA has a great collection of cowboy and rodeo artifacts. The Oakdale Rodeo also happens in town during April.
The Willms Ranch - Founded by land speculator John R. Willms in the 1850s, you can still see the charming two-story ranch house here which is a registered CA Historical Landmark.
Red Hills Recreational Management Area - Close to Jamestown, this wildlife area is particularly nice for a short hike in spring when the wildflowers are out. In the winter birders come here to catch a glimpse of a bald eagle.
Don Pedro Reservoir – While you might not have time for fishing, you could still stop and check out the vista point over the bridge near Moccasin Point.
Groveland, CA - An unofficial entrance to Yosemite, here you can visit the Groveland Yosemite Gateway Museum, then take advantage of the excellent local grub before your dining options narrow considerably in Yosemite.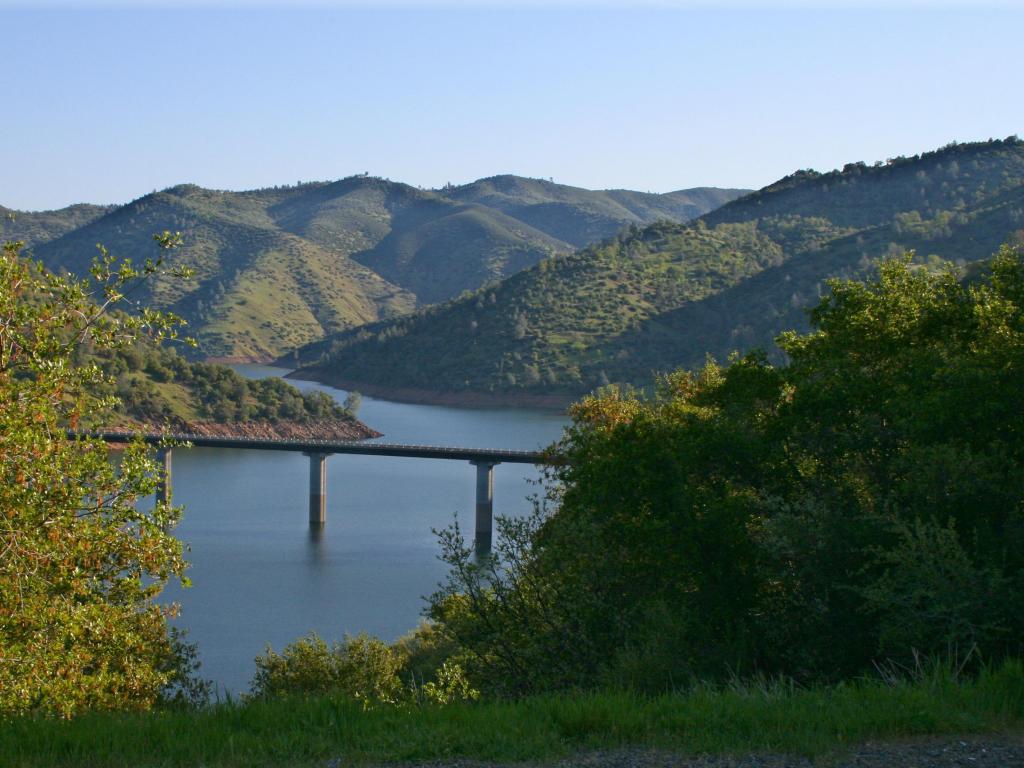 Driving from Los Angeles to Yosemite and Sequoia National Parks
The route from Los Angeles is also pretty straightforward. Take Interstate 5 (I-5) North past Santa Clarita, Pyramid Lake, and Fort Tejon State Historic Park to Wheeler Ridge. Here you'll change on to CA Route 99, which goes through Bakersfield.
While you could stay on CA-99 all the way to the charming town of Visalia, you could also opt for the shorter route on CA-65. At the edge of Exeter, turn right onto CA Route 198 which soon becomes Sierra Drive as it passes Lake Kaweah and Three Rivers.
Here you'll pass the Ash Mountain Entrance to Sequoia where you can start your exploration of the park at Moro Rock. Follow the directions above to get between Sequoia and Yosemite.
Things to see on the way to Yosemite and Sequoia National Parks from Los Angeles
The Route from Los Angeles passes through the San Emigdio Mountains and the winding Grapevine, then through the slightly more monotonous plains of the Central Valley. Still there are a few tantalizing stops on this route as well.
San Fernando - This suburb of Los Angeles has its own Spanish Mission founded in 1797 as well as the well-curated Leonis Adobe Museum.
Pyramid Lake - Once again, you might not have time to fully enjoy the lake, but there are swimming areas pretty close to the highway if you are in desperate need of a dip.
Fort Tejon State Historic Park - In addition to military artifacts and models of 19th-century scenes, this old army fort is surrounded by hills dotted with ancient oaks where the Yokut tribes once thrived.
Bakersfield – With so much competition in a vibrant state, Bakersfield is often overlooked. The curious road tripper might still like to check out the Kern County Museum, historic Fox Theater or pick up some of the freshest produce at The Big Red Barn of Murray Family Farms.
Tulare County Museum - Another stop for the history buffs, this tiny museum is housed within the historic Mooney Grove Park. Here you can peruse 19th-century artifacts and recreations of common schoolroom scenes.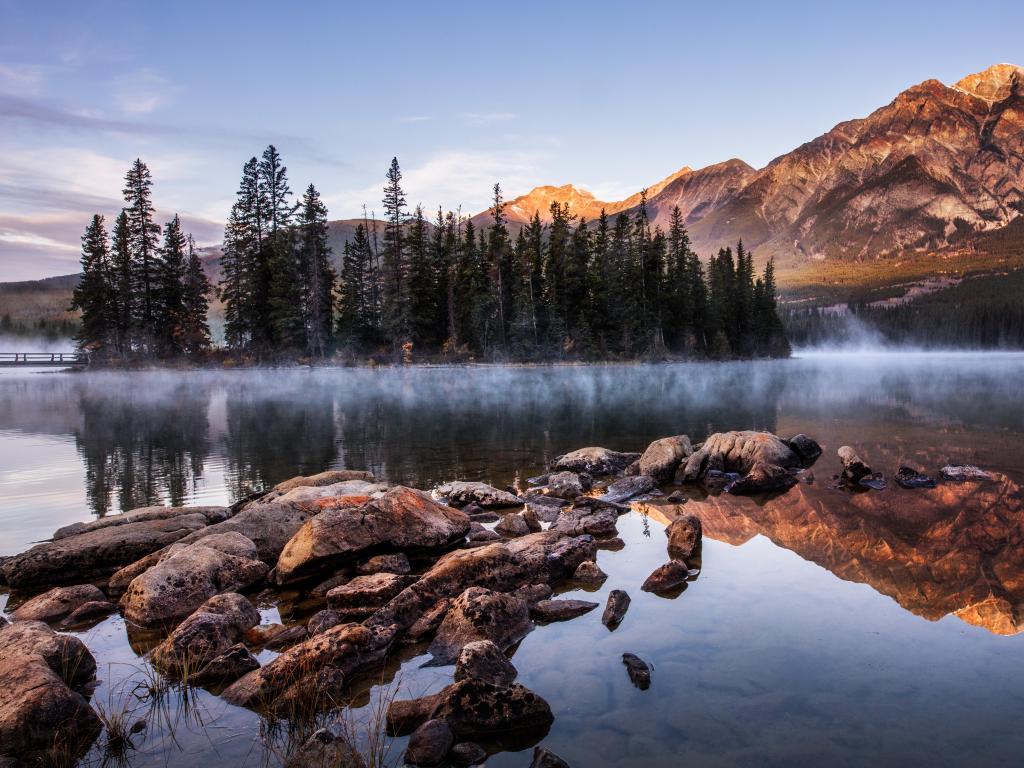 Best time to visit Yosemite and Sequoia National Parks
Both parks are open 365 days a year, so you can make this trip whenever you can find time in your busy schedule. They do vary widely in terms of crowds and temperatures, so keep these in mind as you plan your trip. The high season for both parks is from Mid-May to October.
Visiting Yosemite in the summer has become increasingly challenging due to its own popularity. While weather-wise, summer is a great time to visit both Yosemite and Sequoia, due to the crowds in Yosemite, it might not be the best time for a trip like this when the time is tight. Who wants to spend the precious few hours in Yosemite navigating traffic and looking for parking spots?
Traveling to these parks in the winter is a bit of a gamble and highly dependent on each year's amount of snowfall. If there's light snowfall and the roads remain open, you will meet with a winter wonderland, quiet and unencumbered by innumerable tourists.
In case there's a heavy storm, you'll only be able to see a fraction of Sequoia, and its most famous resident, General Sherman, will probably be impossible to access by road.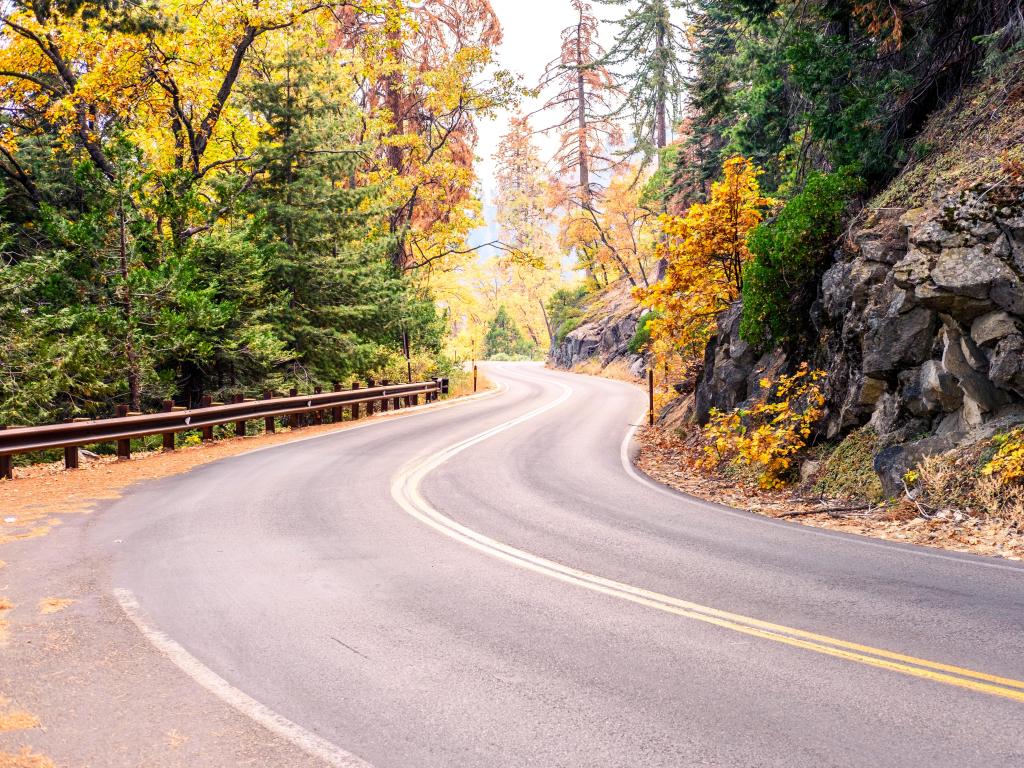 While there may not be snow, a safe bet is to make this trip in early November to avoid the crowds while enjoying the crisp air. Be warned that nighttime temperatures can drop into the 20s Fahrenheit.
If you can make it in May when enough snow has melted to feed the waterfalls, but the school vacation hasn't yet begun, you'll find that spring is a sweet spot for this trip. Not to mention all the wildflowers you'll see in Yosemite Valley and Crescent Meadow.
Likewise, the fall offers a balance of temperatures and crowds in both Yosemite and Sequoia. An added bonus of the fall is the Dark Sky Festival held every September between several locations in Sequoia and Kings Canyon. This celebration of the night sky and local music and food takes advantage of the clear Sierra skies.
One other event you might want to time our trip around is Yosemite's famous Firefall. Though this used to be a summer tourist event where a local hotel threw hot embers 3,000 feet from the top of Glacier Point, the modern Firefall is a natural phenomenon that takes place over two weeks in February.
As the late winter sunsets, its bright orange light is captured by the Horsetail Fall. The El Capitan Picnic Area and Southside Drive are some of the best places to catch a glimpse of this natural wonder.
Given that each season casts its own charm on these parks, you're sure to have a fabulous time by simply avoiding the busiest height of summer and coldest depths of winter.