Can You Drive To Canada From The United States?
If you're planning a road trip from the United States to Canada, you'll need to drive across the border and if you've not done it before, you might wonder if you can drive to Canada and what you'll need to cross over.
You can drive to Canada from the United States if you are admissible for entry at the border, carry a valid passport, NEXUS Card or other appropriate documentation and a visa if you require one. Abide by Canadian laws to avoid being turned away at the border.
To find out exactly what you need to know to be able to drive into Canada and what you should check ahead, read our guide below.
How you can drive to Canada from the United States
There are currently 119 official land crossings and 9 ferry terminals at which you can drive into Canada from the United States. A number of other ferry options only allow passengers or rail cars so you won't be able to drive on and off.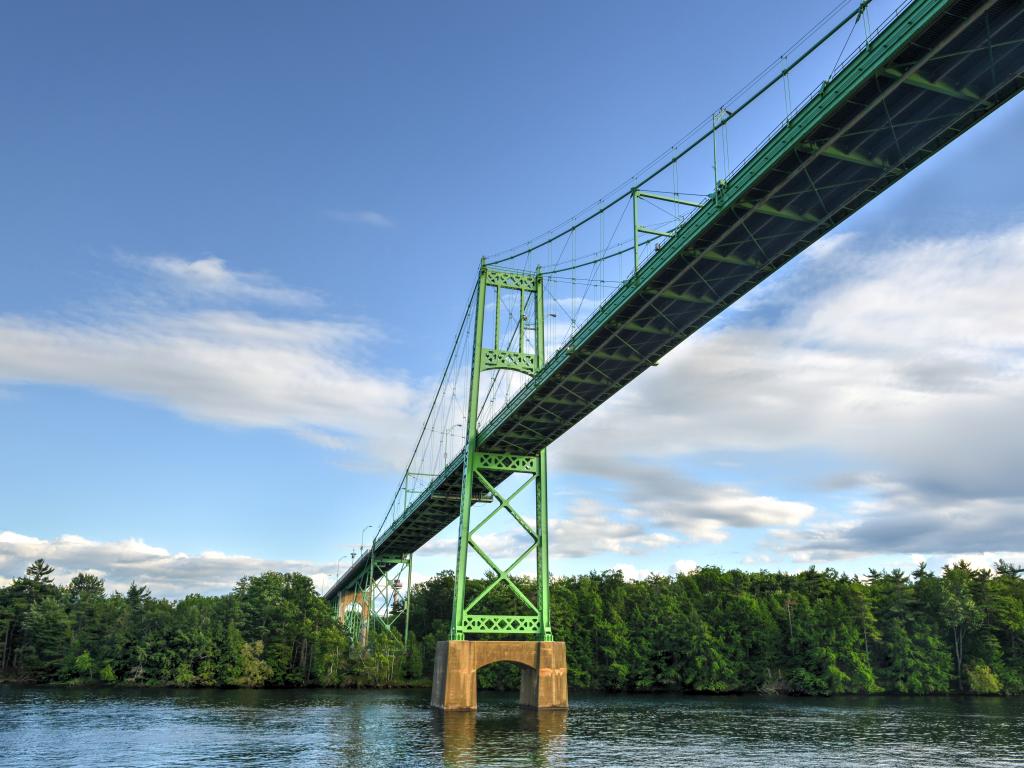 Remember that some crossings will get busy during peak times - especially those near to big cities such as those on the West Coast between Seattle and Vancouver or near popular tourist and freight routes (e.g. crossings near Niagara Falls).
The Ambassador Bridge crossing from Detroit is the most popular crossing point for driving into Canada with reportedly over a quarter or all trade goods between the two countries passing through here. Wait times at weekends can be as long as half an hour so if you have a choice, you may want to pick one of the alternatives.
All you need to do to drive into Canada is pick a crossing and drive to it (check as there are some crossings that have specific restrictions). You may be waved right through, stopped for a more thorough check or go through a full on vehicle inspection. Don't get concerned in any case - many checks are carried out at random or based on specific types of cars or passengers the border officers are targeting.
You may have to leave your vehicle and let your car be searched and you may be searched yourself - you are crossing an international border so be courteous and polite and do as advised. You'll help the officers and save yourself a lot of time.
Documents you need to drive into Canada from the U.S.
Since 2009, every visitor to Canada needs to ensure they have appropriate travel documents for entering Canada including citizens of the United States. In the vast majority of cases this means you will need to have a passport in order to drive into Canada.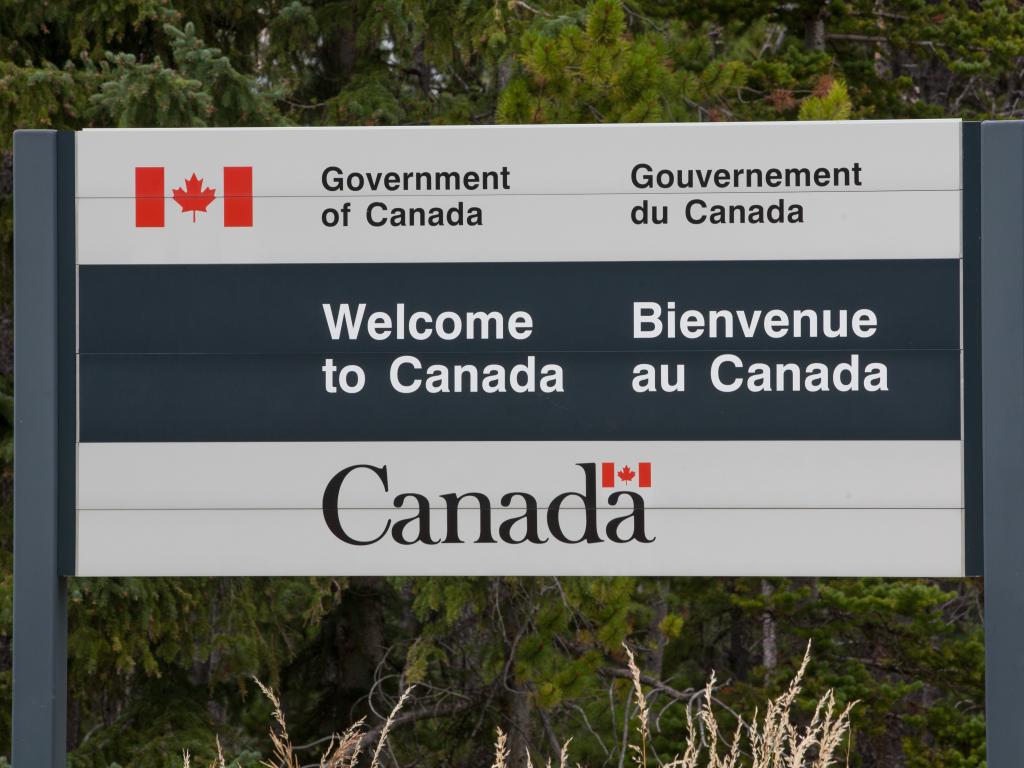 U.S. Citizens do not need a visa to enter Canada - as long as you have a current passport, that's all you need in order to be able to enter Canada. Remember that admission is granted for a temporary stay of up to 180 days - if you are planning to emigrate, you'll have to consult with appropriate authorities and may need legal advice.
Children up to 15 can travel with a certified copy of their birth certificates, but this only applies to crossing by land or water. If you fly into Canada, you'll still need a passport.
Some states issue alternative paperwork that can technically replace the need for a passport including the NEXUS Card, Enhanced Driver's License or FAST cards. Check if you're not sure and if you're still confused, just get yourself a passport - that'll work every time.
If you are the holder of a passport from another country, make sure you check ahead - there are plenty of countries including many in Europe which allow visa-free travel to Canada. Most will have to complete an online Electronic Travel Authorization form before you travel though. It's similar to the U.S. ESTA program and in the majority of cases this is just a formality.
Remember that Canada is a different country and as such they have different rules. If you have a criminal record and especially if the criminal record has any serious crimes on it, you are highly likely to be turned away at the border. They can consider extenuating circumstances or cases where the offence dates back a long time, but you may want to seek legal advice on how you can get a visa to guarantee you will be admitted.
Important things to know about driving into Canada
There are a few key things you must remember when driving into Canada to avoid getting into trouble or driving all the way to the border only to be turned away. Here's some of the most important:
Some U.S. states issue driving licences to much younger drivers than the minimum allowed driving age in Canada. Even if you have a legal U.S. license, you still have to abide by local laws and the absolute minimum age for driving in Canada is 16 for learners and in many cases 17 or 18 for a full driving license. This varies by province so check before you travel.
Gun laws in Canada are very different to the United States. If you can at all avoid it, don't bring your weapon with you when you're driving over. Many permissible firearms in the U.S. are banned or restricted in Canada. Even those that are allowed require a huge amount of paperwork to temporarily import them and there really is no need for all the headache. If you fail to declare a weapon, you risk a fine and a serious jail term.
As with guns, drug laws north of the border are different. Although some U.S. states have somewhat relaxed rules and enforcement, you must not bring anything, no matter how small a quantity across the border with you. If you do and get caught (those sniffer dogs are good at finding things), you can get into serious trouble.
Remember that rules of the road are different in Canada so brush up on your knowledge of speed limits and differences in some of the terminology before you travel. There's some important differences like not being able to turn right at red traffic signals and if you're driving in Quebec, remember that road signs are going to be in French.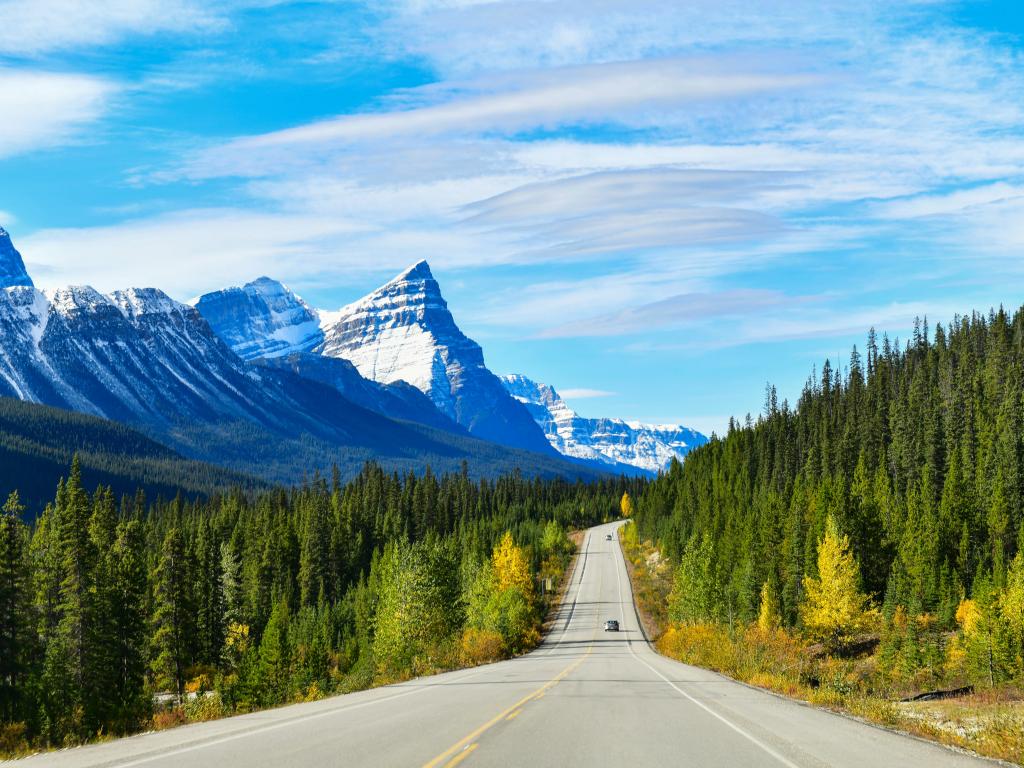 Can you drive a rental car into Canada?
Most rental companies will let you take your rental car across the border into Canada and most will not charge anything extra to do it.
It's important, however, that you do let them know if you plan to do so as they will need to record your planned itinerary and they will issue you additional insurance paperwork that is valid for Canada. Without this you may not be able to enter Canada and if you do, you will be driving illegally as you will not be insured.
Remember that rental companies will often have minimum age restrictions with an absolute minimum age of 21 and restrictions up to age 25 so if you're young, you may not be able to rent a car and drive it to Canada.
If you're planning your journey, one important thing to remember is you really want to avoid doing a one-way rental from the U.S. to Canada. The extra fees are going to be high and you should always aim to get back across the border to hand your car back to the rental company in the United States.
Even if you plan on spending a fair amount of time in Canada, a one-way rental that starts and ends in the United States will be much easier to book and significantly cheaper than dropping the car off in Canada.
Remember that you'll have to drive back to the U.S. afterwards
If you're driving your own car, it's important to remember that if you're entering Canada in a car, you will have to drive that car back across the border to the U.S.
While entering in your own car is a relatively simple process if you're visiting, it is a long and complicated one if you're planning on importing the car on a permanent basis.
This means that even if you're driving a long way, you really need to plan to take your car back out of Canada to make sure you're staying on the right side of the law.