Can You Drive To Newfoundland?
The stunningly beautiful island of Newfoundland is situated off the south-eastern coast of Canada and driving around the island is an amazing road trip idea. Even though Newfoundland is unreachable from the land, there are other ways to arrive on the island, and the most popular journey is by ferry.
It is not possible to drive to Newfoundland from mainland Canada. You can drive to Newfoundland by taking a ferry from North Sydney, Nova Scotia heading to Port Aux Basques or Argentia. You can also take a ferry from Blanc Sablon, Labrador, to St Barbe in Newfoundland.
Continue reading to find out the best travel options available for making the journey to Newfoundland, information on when to make the trip, and ideas for things to do when you arrive on the island.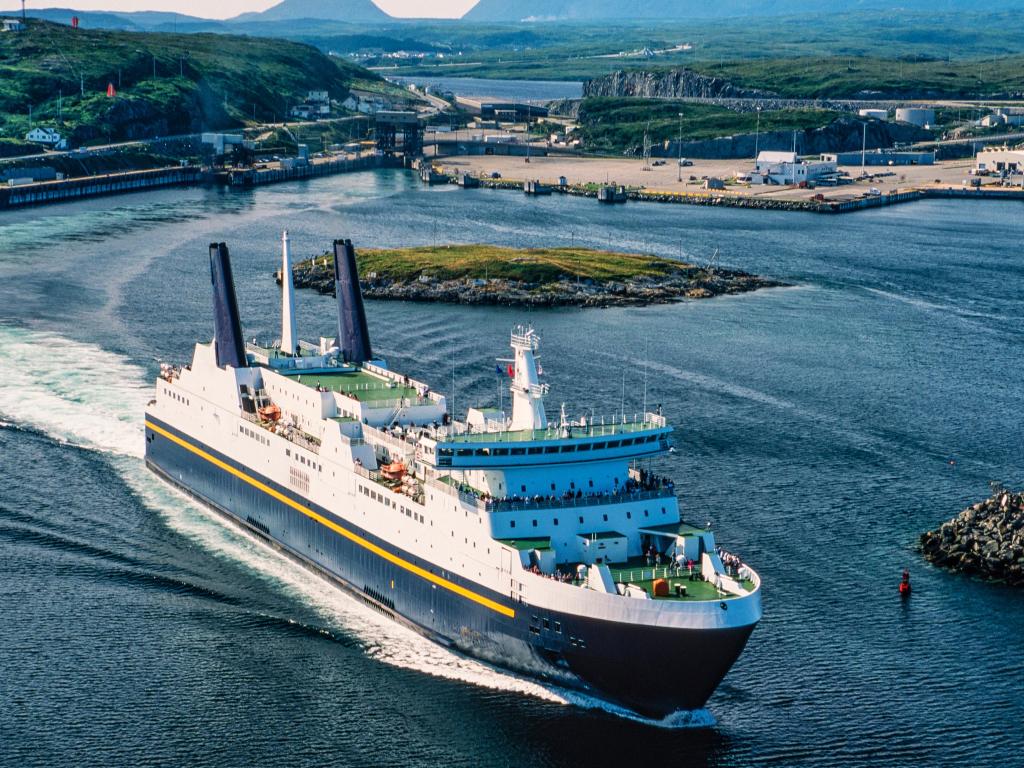 Can you drive to Newfoundland?
Newfoundland is situated off the southeast coast of Canada and is home to the most easterly point in North America, Cape Fear on the Avalon Peninsula. The Gulf of St Lawrence separates the Western coast of the island from Labrador, on mainland Canada.
You can drive and take your car on the ferry across to Newfoundland and undertake a truly spectacular road trip around the island. You will be blessed with stunning scenery and incredible coastlines as you journey from one side of the island to the other.
Whilst the Trans-Canada Highway is at the heart of the trip, regional highways allow you to detour to the many towns and cities, and even drive all the way to St. Anthony at the northernmost tip of the island.
How to drive to Newfoundland from mainland Canada
Comparison of ferry trip routes between mainland Canada and Newfoundland

| Departure Point | Newfoundland Port | Distance | Crossing Time |
| --- | --- | --- | --- |
| Blanc-Sablon, Quebec | St. Barbe | 36 km | 1 hour 45 minutes |
| North Sydney, Nova Scotia | Port Aux Basques | 180 km | 6 - 8 hours |
| North Sydney, Nova Scotia | Argentia | 510 km | 16 hours |
The Trans-Canada Highway covers the island of Newfoundland, from Port Aux Basques to St Johns, its capital, a total of 900 kilometers. This will be the base of your road trip across the island. It is good to note that the ferry arriving at this port is the fastest one from Nova Scotia.
All detours will lead off this route, and it connects all the major towns on the island. It isn't a circular route and you will retrace your route back to Port Aux Basques to make your return ferry journey.
Many of the island's major towns and attractions are located on the northern side of the island, including its capital, St John's, and are more accessible from Argentia if you aren't wishing to explore the whole island during your visit.
One advantage of this route in summer is the option to make your way along the Trans-Canada Highway across the island to Port Aux Basque and make your return journey from there.
The ferry to Argentia is a more expensive option and it only operates during the summer months. This route involves traveling overnight so you may also want to book a cabin to ensure you are fully refreshed for your arrival in Newfoundland.
These two ferries are operated by Marine Atlantic Ferries, and it is advisable to book in advance. You can find out more about the crossing, the ferry timetable, and prices on their website.
There is another ferry that will take you from Blanc-Sablon in Quebec to St. Barbe on the northern side of the island. This ferry is operated by the Government of Newfoundland and Labrador, and the schedule details can be found on their website.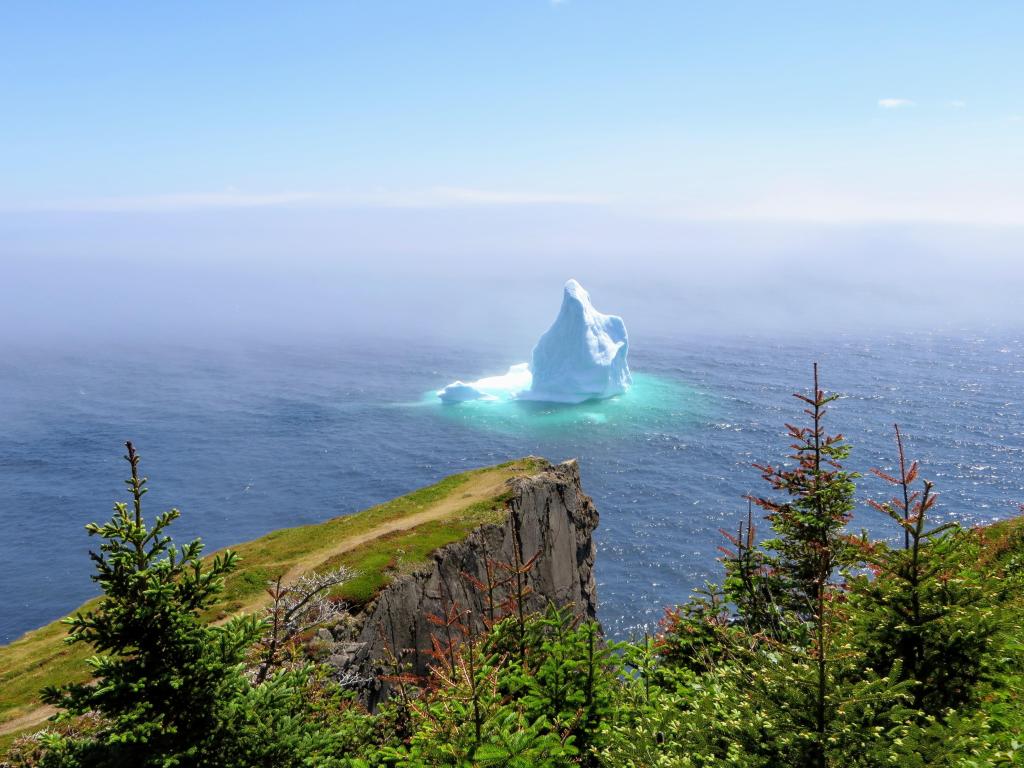 How long does it take to drive to Newfoundland?
As you'll know by now, any trip to Newfoundland involves a journey by ferry. While door-to-door travel times can vary (due to traffic, weather, connection times and other factors), the table below gives a high-level indication of what to expect when making the trip from these major cities:
Travel times to Newfoundland via North Sydney, Nova Scotia from major cities in Canada/US

| Starting Point | Destination | Distance | Travel Time |
| --- | --- | --- | --- |
| Quebec City | Port Aux Basques | 1,400 kilometers | 22 hours |
| Boston | Port Aux Basques | 1,450 kilometers | 22 hours 30 minutes |
| Montreal | Port Aux Basques | 1,620 kilometers | 24 hours |
| New York | Port Aux Basques | 1,780 kilometers | 26 hours |
| Philadelphia | Port Aux Basques | 1,920 kilometers | 27 hours |
| Toronto | Port Aux Basques | 2,180 kilometers | 30 hours |
| Chicago | Port Aux Basques | 3,000 kilometers | 37 hours |
Note: The travel times listed above include the time it takes for the ferry to reach Newfoundland.
Making the journey from the United States will usually involve driving up the East Coast, following the interstate north of Boston and crossing the Canada border at Calais. Over the border, continue north to North Sydney, where you will find the ferry port to Newfoundland.
The most popular route sails from the port of North Sydney in Nova Scotia to Port Aux Basques, on the southern edge of Newfoundland, twice a day and runs all year round. The journey time is 6 hours but can increase up to 8 hours in difficult weather conditions.
During the summer months, a ferry service also runs from North Sydney to the port of Argentia in the northwest of Newfoundland. During the peak summer months of July to September, the ferry runs three times per week and takes around 16 hours.
Once you have arrived at North Sydney, be sure to allow time for checking in and boarding the ferry, around 1-2 hours is recommended for this.
There is an alternative driving route available from Quebec City that heads north towards Labrador, and then onto the eastern coastline and to Blanc-Sablon. This journey takes 27 hours and covers 2,100 kilometers.
There is a ferry service from Blanc-Sablon to St. Barbe in Newfoundland and the 36-kilometer crossing takes 1 hour and 45 minutes, although difficult ice conditions can increase the journey time.
It is also possible to fly to Newfoundland, and the island is served by five airports, although only St John's hosts international flights. It is possible to fly from Toronto to Newfoundland in a little under 3 hours and hire a car on arrival upon arrival, but this is an expensive alternative.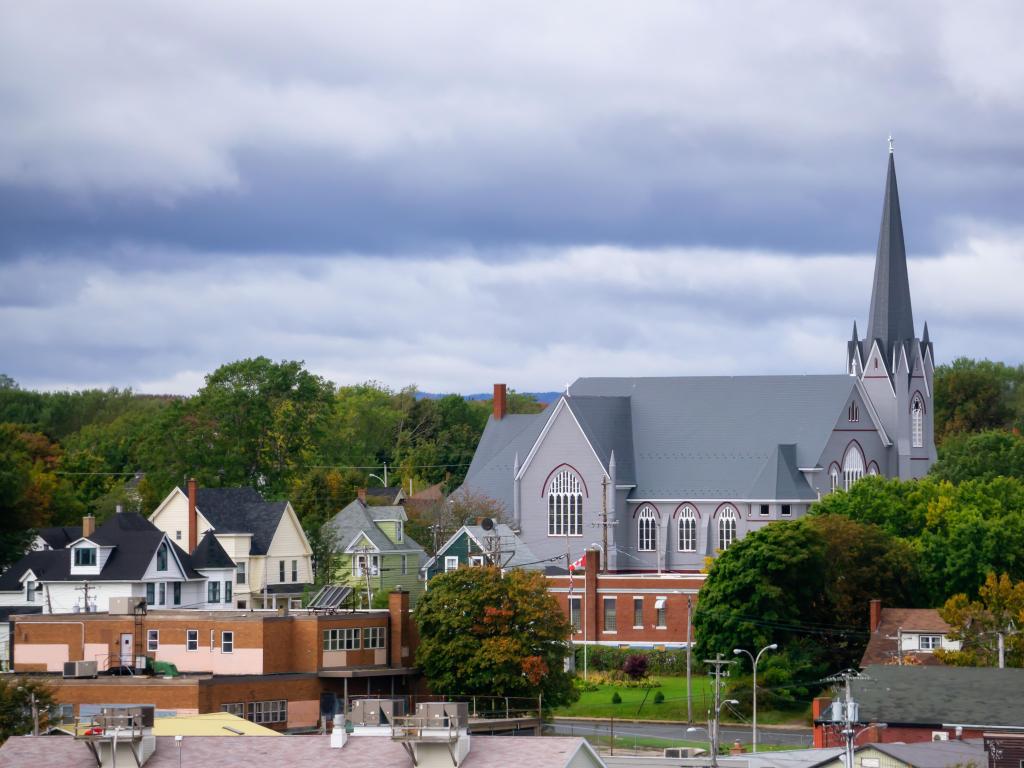 Which ferry port should you arrive at in Newfoundland?
Which port you choose to arrive at will depend on what you are expecting from your journey. If you are looking for great scenery and attractions upon your arrival, please see the list at the bottom of this article for our top recommendations of things to see in Newfoundland.
Table of nearby attractions to the ferry ports on Newfoundland
Arrival Point
Main City Nearby
Major Attractions Nearby
St. Barbe
Pidgeon Cove-St. Barbe
Deep Cove Historical Trail, Ten Mile Lake, The MarjorieBridge Thrombolites Walking Trail
Port Aux Basques
Port Aux Basques
Cape Ray Lighthouse, Codroy Valley Wetlands, Grand Bay West BeachTrailway, Port aux Basques Marine Excursions, Harvey Trail
Argentia
St John's
Castle Hill, O'Reilly House Museum, Placentia Bay Cultural Arts Centre,

Gooseberry Cove Provincial Park, Cataracts Provincial Park, Rodrigues

Winery, Signal Hill, Cape Spear Lighthouse and National Historic Site, The

Rooms Observation Deck and Towers, East Coast Trail, Quidi Vidi
Things you need to know about driving to Newfoundland
Visiting Newfoundland in the summer months is the best time to make the trip as you will enjoy the best of the weather between June and August. It can still be cool but is less likely to rain.
Iceberg season in the Avalon region is early May to mid-June and you will need good weather to spot them. If you want to see whales and puffins, making the trip between the months of May and September offers the best chance of seeing them.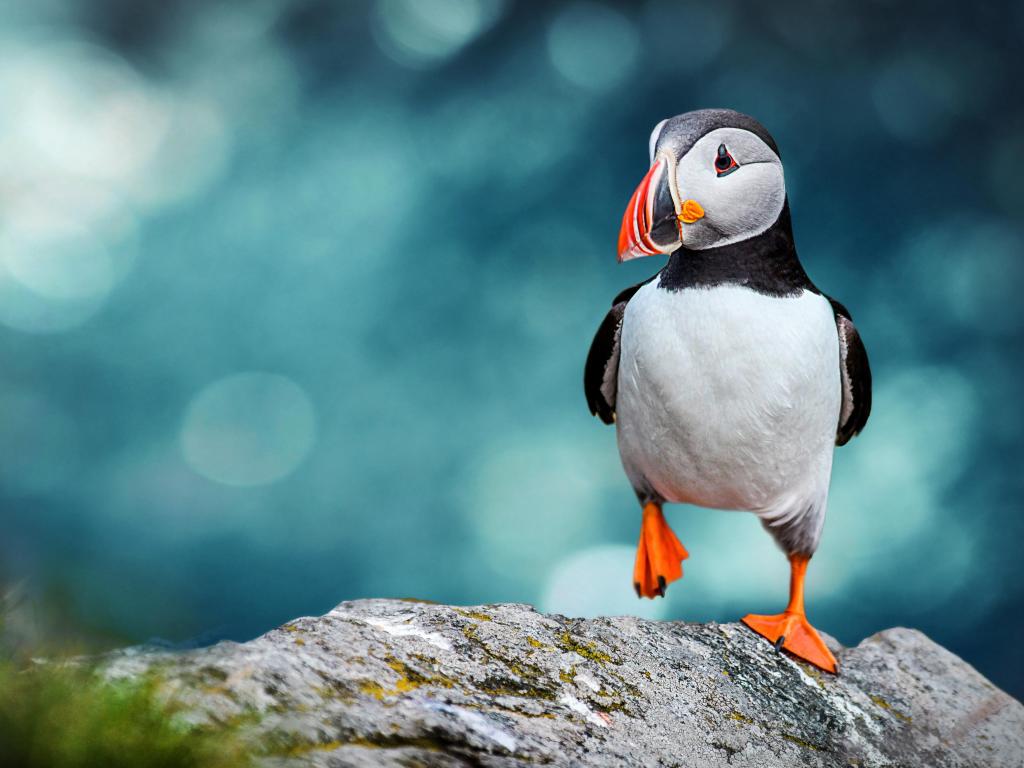 There are some excellent summer festivals between May and September celebrating the best local music, food, and the arts. Gros Morne Summer Music Festival offers something for everyone with Newfoundland and Labrador's best performers on show.
If you are a fan of winter sports, visiting between December and February will allow you to visit Gros Morne National Park and Marble Mountain Ski Resort. Staying in a Backcountry Ski Hut at Gros Morne is a unique experience for experienced skiers and is a great base for exploring the stunning surroundings.
Here are our top tips when it comes to preparing for a drive to Newfoundland:
- The best prices can be found in fall, but you are more likely to encounter rain and snow in these months and this can make traveling an issue, with an unpleasant ferry crossing and difficult driving conditions on the island.
- Bear in mind that the ferry schedules are subject to change due to weather conditions, especially in winter, so it is a good idea to check the ferry operators' websites before traveling.
- Snow and ice could cause potential road closures as it is common for temperatures to drop to between 15 degrees Fahrenheit and -15 degrees Fahrenheit across the island.
- You will need a passport to enter Canada if you are traveling from the US, UK, Australia, the EU and the rest of the world and may also need to show proof of a valid return ticket.
Things to see once you reach Newfoundland
The ferry port you choose is very much dependent on when you choose to travel, and what you would like to see most in Newfoundland. Here is our list of the top things to see once you reach Newfoundland.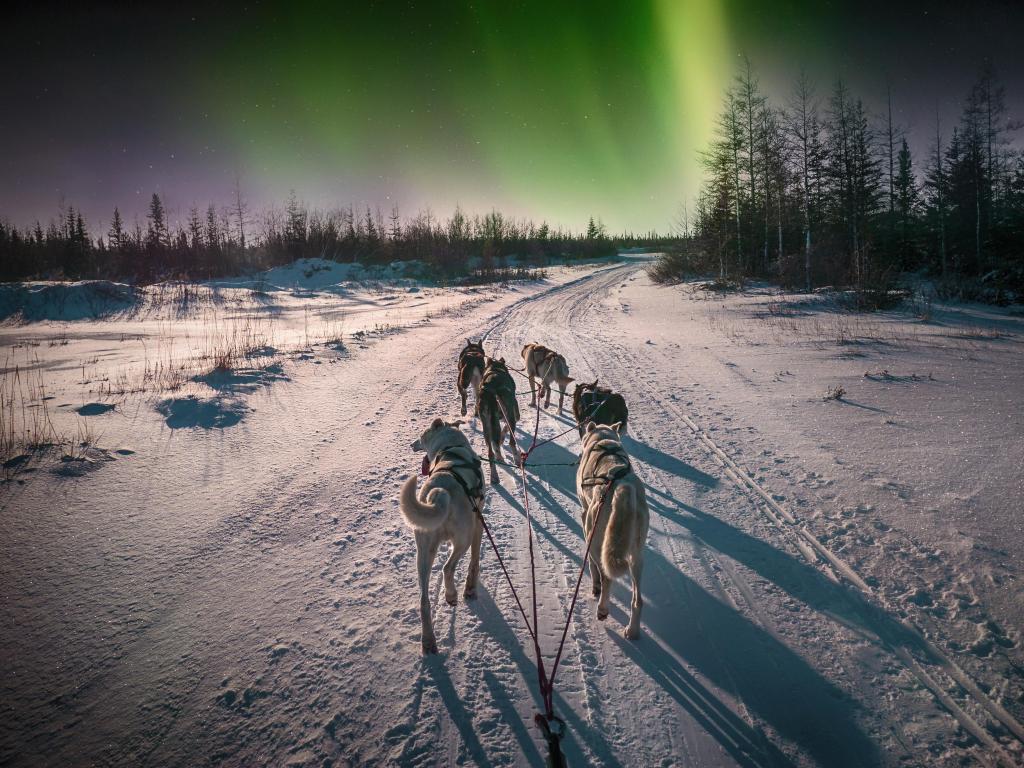 L'Anse Aux Meadows - Settlement of the Viking explorer Leif Erikson, located on the most northerly tip of the island, dating back over 1,000 years. Over 800 Norse objects have been discovered at the site, presumed to be the Viking base for discovering North America.
Gros Morne National Park - Cliffs, waterfalls, mountains, and glacial fjords make up Great Morne's breathtaking landscape. Moose and Caribou can be seen as you walk the trails and if you venture to the alpine highlands, you can witness Arctic Hare and Ptarmigan in their natural habitat.
St John's - Capital City with 17th-century Signal Hill citadel and hillside walking trails
Western Brook Pond - Beautifully scenic fjord with boat trips and trails to explore, surrounded by vast 600m rock walls.
Lobster Cove Head Lighthouse and Museum -Visit this historic lighthouse and enjoy coastal trails and wander the headlands and tuckamore forests with extensive views of the Atlantic Ocean.
Baker's Brook Falls - Explore beautiful forest trails leading you to the series of waterfalls that make this such a popular tourist attraction as the water cascades over ancient limestone.
JT Cheeseman Provincial Park - Provincial park with glorious forests to explore, rolling hills, a delightful sandy beach, and a stunning waterfall and hiking trail.
Conception Bay - See giant icebergs floating down from the arctic circle, scuba dive and see whales underwater, or take a coastal photography tour.
Quidi Vidi - Colorful fishing village surrounded by stunning cliffs. The local beer is made with iceberg water and there are many artisan crafts and galleries and gift shops
Cape Spear - Visit the lighthouse at the most easterly point of the province with stunning views out to the vast expanse of the Atlantic Ocean.
The Northern Lights - although there is never a guarantee of seeing the aurora, Newfoundland is perfect for watching this incredible phenomenon and the best chance to see them is between October and March
Bonavista - Excellent place to see icebergs and for wildlife watching, with puffin nesting grounds nearby. The place where Italian explorer Giovanni Caboo first landed in the Americas in 1497
Cape St. Mary's Ecological Reserve - Filled with alpine wildflowers, and home to dozens of bird species. An easy walking trail takes you to a dramatic cliff face, home to over 70,000 birds
Brigus - Visit the historic buildings, Victorian buildings in the old town, with its British heritage. It is host to the Blueberry Festival in August with dancing, singing, fireworks, and traditional food.
Mistaken Point Ecological Reserve – Home to some of the oldest, most unique fossilized life forms on earth, some being almost 600 million years old.
Iceberg Alley – This is essentially the whole east coast of the island, where the summer months offer an ideal chance to see these incredible wonders of nature, formed over thousands of years.
With so many amazing things to see and do on Newfoundland, we can see why you're scoping out how to make the trip. So what are you waiting for? Get planning, get packing and have fun!