Is there a ferry from Quebec to Newfoundland?
With its unique blend of French and British influences, Quebec is a melting pot of culture and history. To its east lies the island of Newfoundland, the easternmost part of North America. Just as rich in history, the island is teeming with natural beauty, from its dramatic coastal cliffs to its vast boreal forests.
You can even take a ferry between Quebec and Newfoundland. It takes 1 hour 45 minutes to sail from Blanc-Sablon, in Quebec's remote northeast, to St Barbe, Newfoundland. You might even spot whales as you cross the Belle Isle Strait if you're lucky.
Setting off on a road trip from Quebec to Newfoundland, you can expect a journey filled with stunning views, intriguing local stories and some unique experiences. So keep on reading to find out what it's really like to take the ferry from Quebec to Newfoundland.
Is there a ferry from Quebec to Newfoundland?
The ferry trip route between Quebec and Newfoundland

| Departure Point | Newfoundland Port | Distance | Crossing Time |
| --- | --- | --- | --- |
| Blanc-Sablon, Quebec | St. Barbe | 35 km | 1 hour 45 minutes |
Quebec, the largest province in Canada, lies to the southwest of Newfoundland and Labrador, which itself is split into two parts: Labrador on the mainland and Newfoundland, an island off the Atlantic coast.
Quebec shares a land border with Labrador, so it's possible to drive direct from Quebec to destinations across Labrador. However, there are no bridges between Newfoundland and mainland Canada, so if you're looking to take your car across to the island of Newfoundland, your best bet is to take a ferry.
There's only one ferry route between Quebec and Newfoundland, which runs across the Strait of Belle Isle. Starting from Blanc-Sablon in Quebec, the ferry will take you to St Barbe in Newfoundland.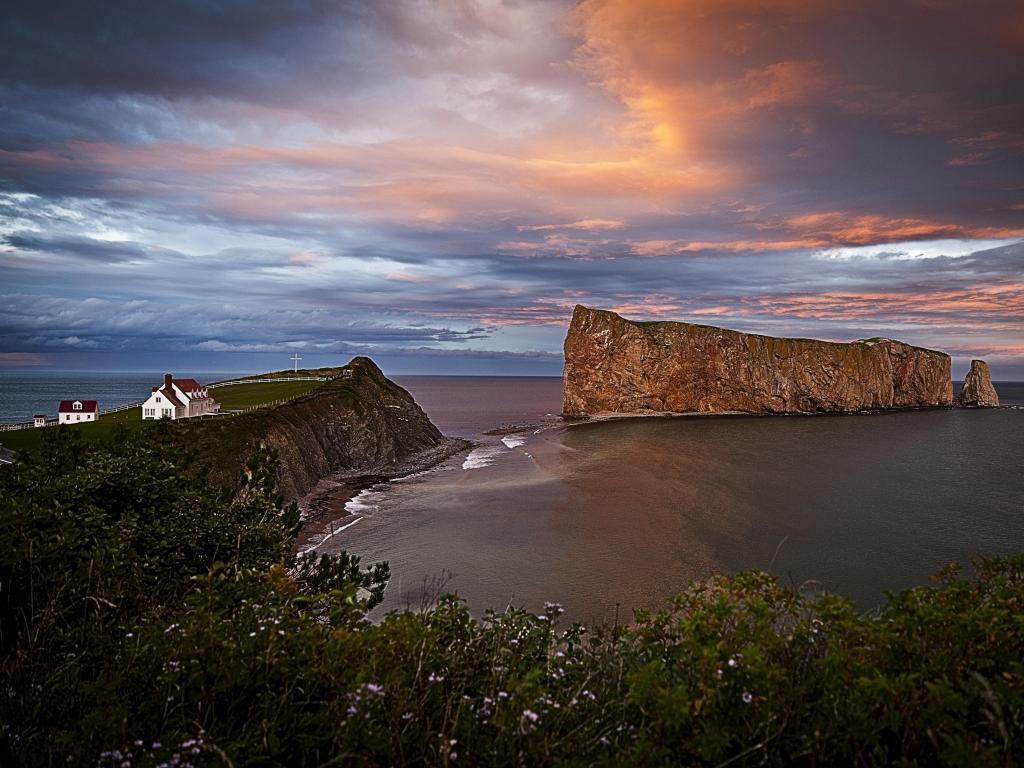 Taking the ferry from Quebec to Newfoundland
The ferry between Quebec and Newfoundland runs all year round except Christmas Day. The crossing time is typically about 1 hour 45 minutes, although bad weather conditions and winter ice can make for a slower crossing.
The schedule varies depending on the time of year. There's usually just one crossing each day in winter and up to three per day in the summer months. If you're taking the ferry, you're advised to check with the operator to confirm departure times on the day you want to travel.
Travelers are expected to arrive at the port in Blanc-Sablon at least 1 hour before the ferry's scheduled departure time. Again, always double-check the exact check-in and embarkation details provided by the ferry operator or booking agent.
It's possible to take your car with you while traveling on the Quebec to Newfoundland ferry.
Other ways of getting to Newfoundland from Quebec
While there are no other ferry routes from Quebec, ferries do run between southern Newfoundland and Nova Scotia. If you don't fancy the long drive to Blanc-Sablon, which takes you through remote parts of Quebec and Labrador, this might be a more comfortable way to travel.
The two well-used ferry routes between Nova Scotia and Newfoundland depart from North Sydney, around a 14-hour drive from Montreal or 12 hours from Quebec City.
The shorter of the two ferry routes runs all year round between North Sydney and Port Aux Basques and takes around 7 hours. In the summer months, there's also a ferry between North Sydney and Argentia. This crossing takes up to 16 hours but takes travelers within a 90-minute drive to Newfoundland's capital, St. John's.
Alternatively, a number of airports are located on the island of Newfoundland. These include Deer Lake, Gander, and St John's. You can fly direct from Montreal, Quebec, with Air Canada and other airlines.
Arguably, the most comfortable way to travel between Newfoundland and Quebec is to take a cruise. Several routes traveling to or from Montreal include stops on the Newfoundland coast, if you have at least 2 weeks for your trip and a healthy budget.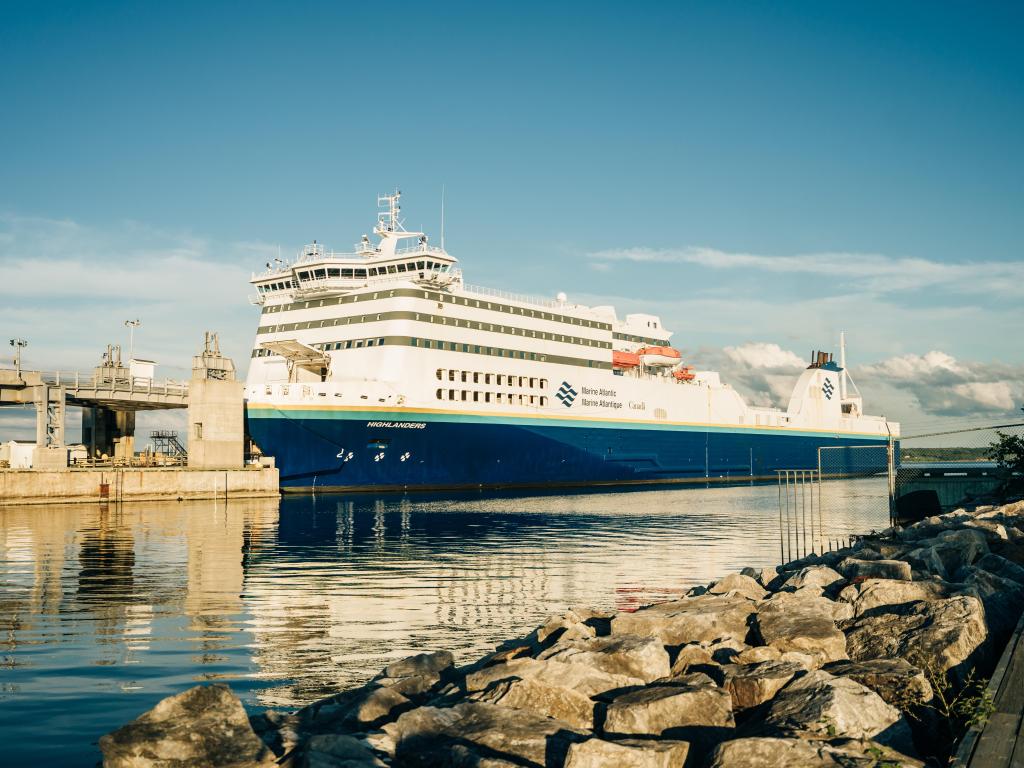 What is the best way to travel to Newfoundland from Quebec?
The best mode of travel depends on your starting location, budget, and how much of an adventure you'd like to have along the way.
The cheapest option is the Strait of Belle Isle Ferry Service, with fares starting at $5 for walk-on passengers and $10 for vehicles.
In contrast, commercial flights from Montreal to various Newfoundland airports range from approximately $280 to $1,440 CAD depending on the time of year and destination.
In terms of speed, the Strait of Belle Isle Ferry Service is also the quickest option if you're starting out from the northern part of Quebec or neighboring Labrador. The ferry takes around 1 hour and 25 minutes, compared to flights which range from 2 hours 15 minutes to 2 hours 45 minutes.
Remember that Newfoundland is a large area, and a car is essential for exploring it thoroughly. The capital, St John's, does have bus services, but to make the most of Newfoundland, you'll want the flexibility of your own vehicle - another good reason for taking the ferry to Newfoundland.
However, don't underestimate the sheer size of Quebec. There's only an indirect road between Montreal and Blanc-Sablon, where you'll board the ferry to Newfoundland, so you'll have to drive over 2000 km to reach the ferry port.
This means that, depending on your starting point, you might find that it's quickest to fly between Quebec and Newfoundland and best value to rent a vehicle once you've arrived.
How much does it cost to travel to Newfoundland?
The ferry from Quebec to Newfoundland represents excellent value for money compared to many other island ferry services.
Operated by the Strait of Belle Isle Ferry Service, the one-way fare for this journey is $5.00 for walk-on passengers, $10.00 for a regular vehicle, and $25.00 for a commercial vehicle. Prices are consistent all year round and are calculated at the time of writing.
Things you need to know about traveling to Newfoundland
We recommend making sure you've planned your trip well when you travel to Newfoundland.
Arrive at the ferry terminal at least an hour before your scheduled departure time to allow for check-in and embarkation.
Always double-check your ferry's departure time - Newfoundland, Quebec and Labrador are in three separate time zones so make sure your watch is aligned to the same one as the ferry.
There's very limited cell phone coverage if you're making the long drive through Quebec and Labrador to catch the ferry, so consider using a satellite phone.
Parts of the drive go through very remote areas, so ensure you're prepared for the conditions you will likely meet.
Mid-May to Mid-September is the best time of year for whale watching, and you might even get a glimpse of these gentle giants from the ferry if you're traveling through the summer months.
Newfoundland is a huge island, so leave yourself enough time to drive between the places you want to visit.
Check your rental agreement if you're picking up a hire car to drive from Quebec to Newfoundland - some don't allow you to drive on the Trans-Labrador Highway, which is the route you'll need to take if you're driving all the way.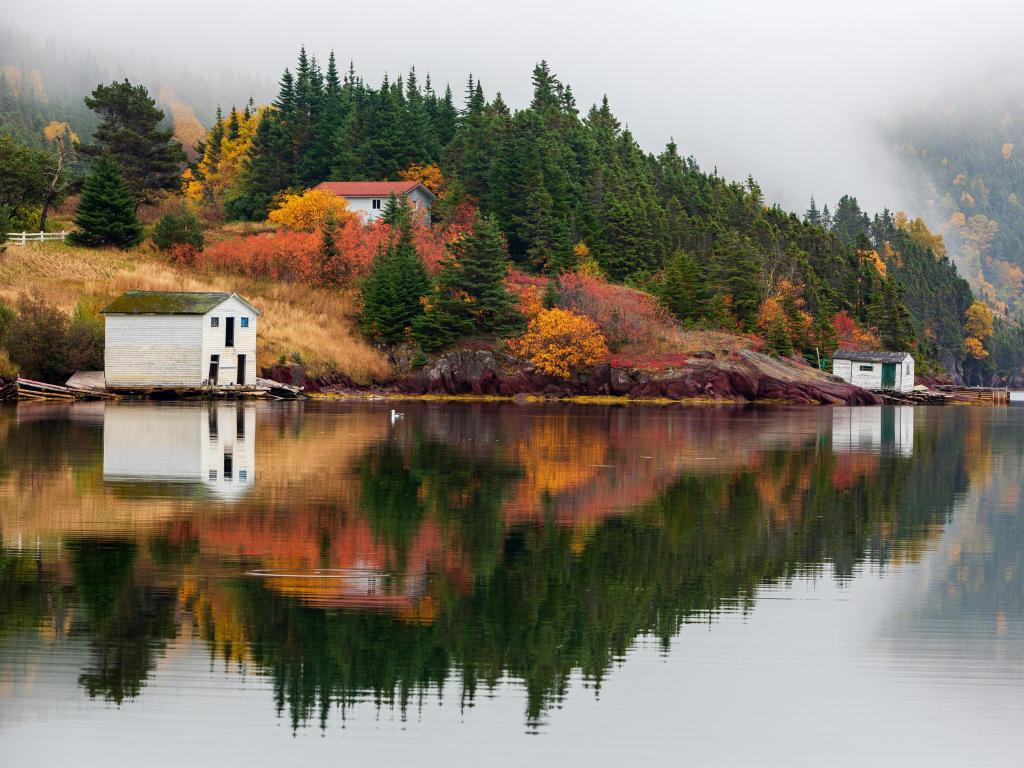 Best time to visit Newfoundland
The ferry runs all year round except for Christmas Day, so in theory, it's possible to make this journey whenever you like. While ferry prices remain the same throughout the year, the busiest months are June, July, and August, especially in St. John's.
Summer is the most popular time to visit Newfoundland due to the warmer weather and opportunities for whale watching from mid-May to September.
You can expect to see beautiful autumn leaves if you visit Newfoundland between September and November.
As you might expect, winters in this part of Canada can be extreme. Temperatures drop as low as -25 degrees Celsius and there is significant snowfall. Road conditions in rural Quebec and along the Trans-Labrador Highway can be extremely challenging - this isn't a scenic drive for beginners.
Things to see once you reach Newfoundland
The island of Newfoundland is a nature lover's paradise. You can also catch a glimpse of the island's history, and discover the stories of some of the earliest European settlers arriving in North America.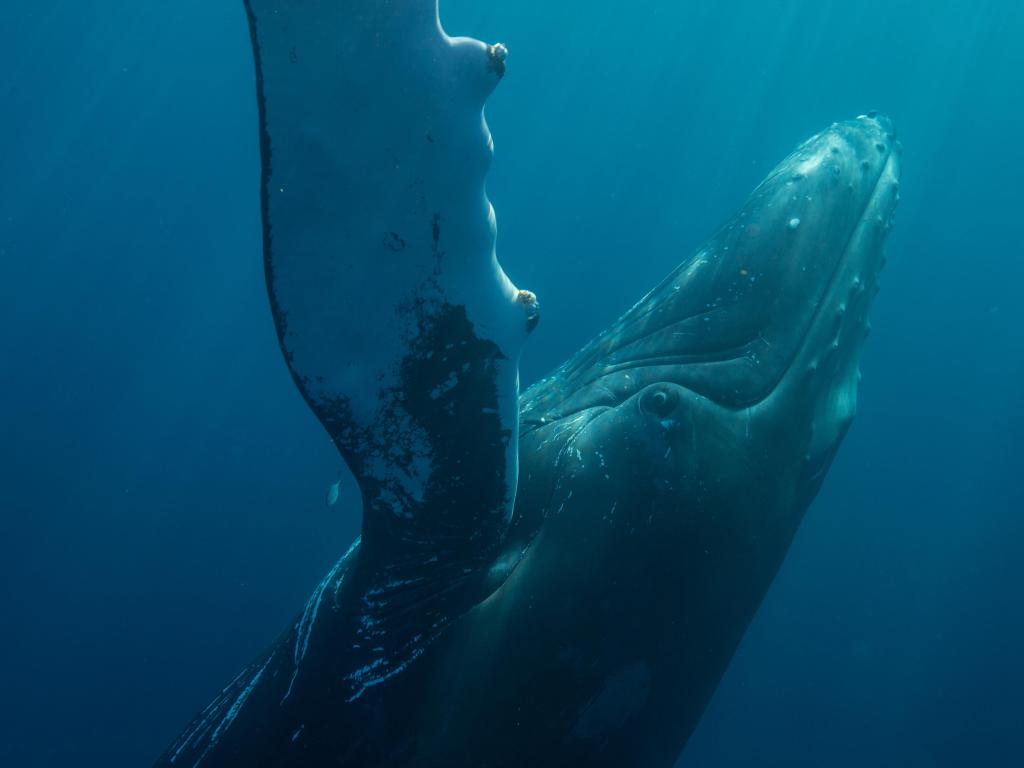 Gros Morne National Park - Hike through this iconic Canadian National Park to find breathtaking landscapes with fjords, mountains, beaches and coastal cliffs. For the most spectacular scenery, take a boat trip along Brook Pond.
L'Anse aux Meadows National Historic Site - Dating back to the 11th century, this UNESCO World Heritage Site is the only Viking settlement in North America. A must-visit for history buffs, you can see the reconstructed settlement.
Whale Watching - Join a whale-watching tour. Humpback whales and dolphins are common, with Bay Bulls considered a hotspot to view marine wildlife.
Twillingate - In the small town of Twillingate, you can join a kayak tour. Even experienced kayakers will find this a new experience, since you'll paddle next to icebergs when you launch from Twillingate.
St John's - If you're ready to spend more time behind the wheel, include the long detour to St John's, the oldest city in North America, on your itinerary. Once you reach the city you can discover its rich history in the museums and enjoy the bustle of the pubs.
Traveling from Quebec to Newfoundland is a journey filled with beautiful sights and unique experiences. Whether you choose the adventurous option of a cross-country drive followed by a ferry ride, or the speed and efficiency of a flight, you'll have an unforgettable trip once you reach this remarkable island province.