Can you see Taos Pueblo from the road?
You'll find Taos Pueblo, an ancient village inhabited by Native American Puebloan people, in Northern New Mexico. With over 1000 years of history, it's a fascinating place to visit. In fact, this is the only Native American community that is recognized as both a UNESCO World Heritage Site and a National Historic Landmark.
Taos Pueblo, around 70 miles from Santa Fe, is located just off State Road 68 in the New Mexico high desert. It's steeped in history so, while you can just about spy the rooftops from the road, we'd definitely recommend buying a ticket to get a closer look.
Inside the community, which is near the Sangre de Cristo Mountains, you'll find multi-story adobe homes which have been continuously occupied for more than a millennium. There's also the historic Spanish-era San Geronimo Church. Keep on reading to help plan your visit.
Can you see Taos Pueblo from the road?
As you approach Taos Pueblo via Highway to Town of Taos, the top part of the buildings will briefly come into view. It's a fabulous introduction to this unique and historic site, but we don't recommend limiting your viewing to what you can see from the road.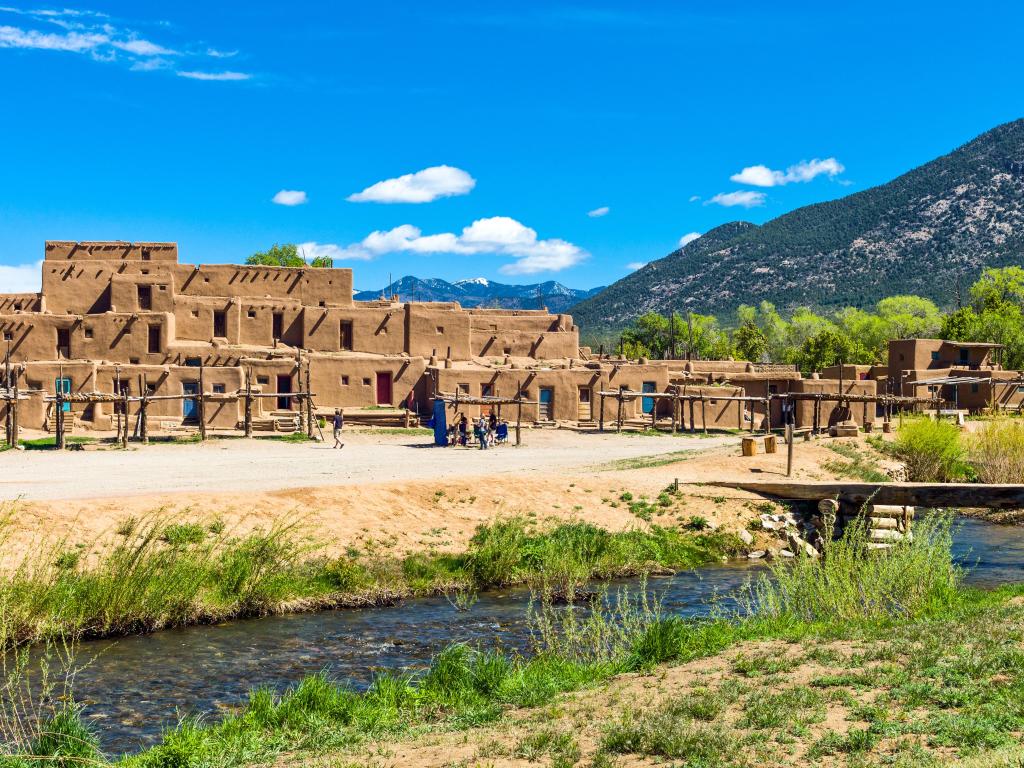 To get to Taos Pueblo you'll need to turn onto the highway to Taos. It's an easy drive to the entrance to the community, although the road is narrow. This is where you'll see the first glimpse of Taos Pueblo, but carry on along Pueblo Street and you'll find free parking where you can leave your vehicle and walk to the pueblo.
Having paid the entrance fee, you can walk around the pueblo to soak in the atmosphere. You can enter some of the buildings too, and find out more about the community and its history by taking a tour.
How to reach Taos Pueblo
You'll have to head out along state roads to reach Taos Pueblo as it's at least two hours away from the nearest interstate. It's still possible to get there as a day trip from nearby cities though, with Santa Fe just 70 miles away.
Driving to Taos Pueblo from Santa Fe
Santa Fe is south of Taos Pueblo, and it's a pleasant drive through the desert and cruising alongside the Rio Grande.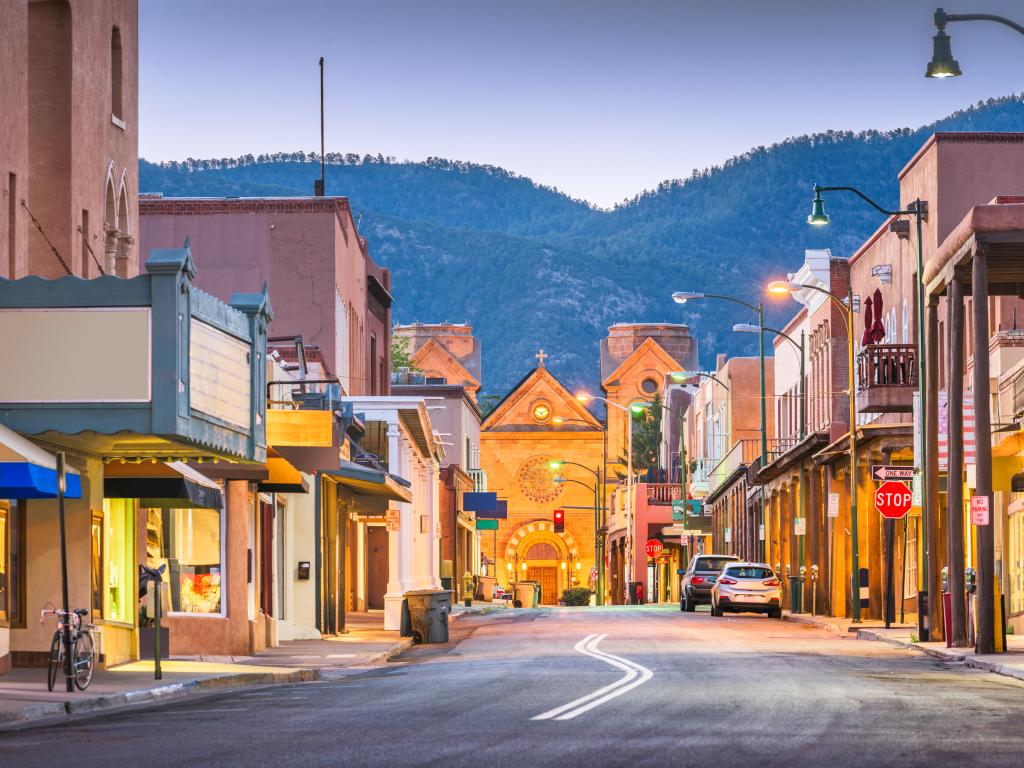 Start out on Route 84, which heads north out of Santa Fe. After Pojoaque, follow the highway past New Mexico Wildlife Center then pick up NM-68 heading out of Espanola. This will take you all the way to Taos Pueblo, with the option to stop at Rio Grande Gorge State Park along the way.
This straightforward 70-mile drive will take around 1 hour 40 minutes. Note that you won't be able to see Taos Pueblo from the road.
Driving to Taos Pueblo from Albuquerque
To drive from Albuquerque, which is southwest of Taos Pueblo, you'll first have to head to Santa Fe then follow the same route to reach your destination. In total, this drive takes around 3 hours. It's about 140 miles from Albuquerque to Taos Pueblo.
The drive from Albuquerque to Santa Fe is a straightforward trip along US-85, which takes you through long stretches of wilderness. To break up the journey, take the opportunity to stop and see the ancient Pueblo village at Coronado Historic Site. Then continue along US-85 and 285 before turning onto State Road 68.
As with the drive from Santa Fe, you can't see Taos Pueblo from the road when you drive there from Albuquerque.
Reaching Taos Pueblo from Denver
Many visitors head to Taos Pueblo from Denver, Colorado, which is around 290 miles to the north of Taos Pueblo. It's a very straightforward drive, particularly as you'll follow well-maintained I-25 a lot of the way, though again, you shouldn't expect to see Taos Pueblo from the road.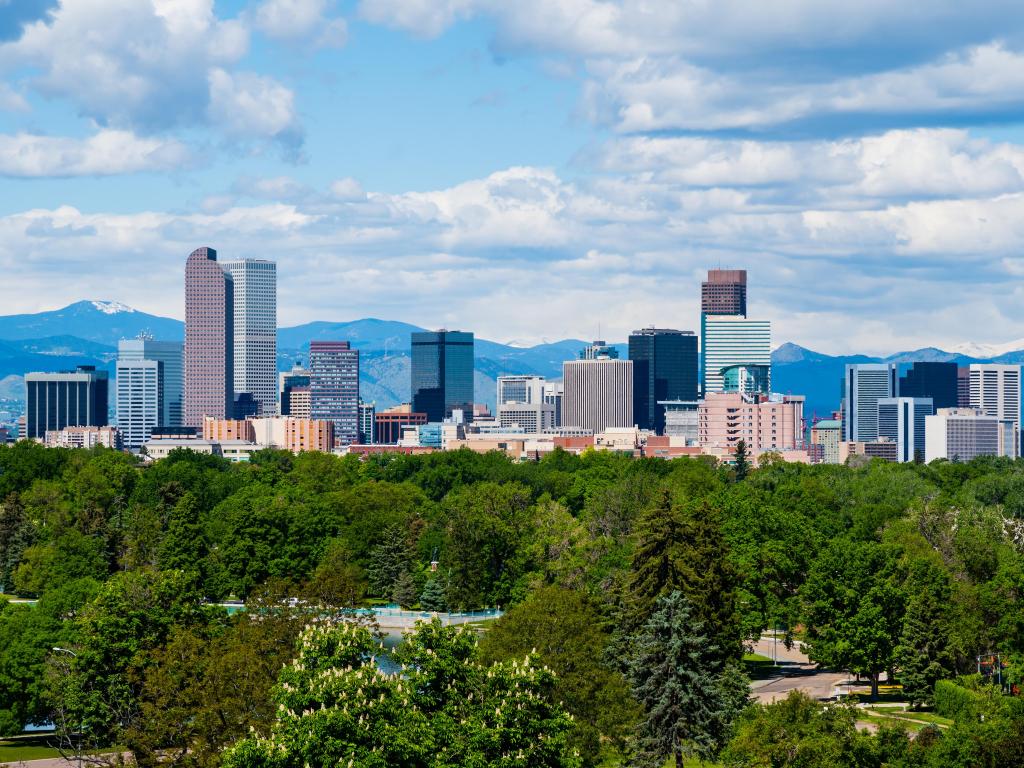 There are plenty of natural landmarks to see around Colorado Springs, then you'll make your way through open plains as you head south.
Turn onto US-160 which takes you as far as Fort Garland then turn left towards San Luis and Garcia, where you'll cross from Colorado into New Mexico and take NM-522 to Questa then Taos.
Your journey time from Denver down to Taos Pueblo will depend on how many places you stop along the way. You can do the direct drive in just over 4 hours and 30 minutes.
However, if you want to detour to see the view from Pikes Peak, spend time in Colorado Springs, see the Historic Arkansas RiverWalk in Pueblo, or visit Fort Garland Museum and Cultural Center, add at least 2 hours of driving time plus some time to explore.
In case you're visiting Taos Pueblo from further afield, we've put together the details of driving times from other cities to help you plan your trip.
Driving to Taos Pueblo from major cities nearby

| Origin city | Distance | Time |
| --- | --- | --- |
| Santa Fe | 70 miles | 1 hours 40 minutes |
| Albuquerque | 140 miles | 3 hours |
| Denver | 290 miles | 5 hours |
| Phoenix | 550 miles | 9 hours |
| Tucson | 590 miles | 8 hours |
| Oklahoma City | 530 miles | 9 hours |
| Dallas | 660 miles | 10 hours 30 minutes |
| Las Vegas | 710 miles | 10 hours 40 minutes |
Can you visit Taos Pueblo for free?
As we've already mentioned, it's possible to get a slight view of Taos Pueblo from outside the community, but to really experience the ancient settlement you'll need to pay the entrance fee.
We'd definitely recommend paying the $25 entrance fee, since you won't get a great view from the end of Highway to Town of Taos.
When you look at the map, it might appear that you can also access Taos Pueblo by back roads to avoid paying the entrance fee. However, these are dirt roads and you'll find them gated-off when you approach Taos Pueblo, with signs stating 'Tribal Land' and 'No Trespassing'.
Things you need to know about driving to Taos Pueblo
Taos Pueblo is a straightforward place to visit, but always remain respectful of the town's history and the community that still calls it home.
When visiting Taos Pueblo, only enter buildings that are operating as businesses. Other buildings are homes that aren't open to the public. Also, be sure to respect the 'Restricted Area' signs. Certain areas such as the cemetery are out of bounds.
Importantly, the tribe gets their drinking water from the river, so don't enter the waters.
If you're hoping to head home with photos of the stunning historic buildings in Taos Pueblo, check with the tourist office about photography rules as there are strict rules to abide by. It's forbidden to take photographs or videos on Feast Days, and you also mustn't photograph tribal members.
Also keep in mind that Taos Pueblo doesn't open every day. It's closed in early spring for ceremonial reasons, and when it reopens, opening times may vary, so check ahead to make sure that you'll be able to enter Taos Pueblo as planned.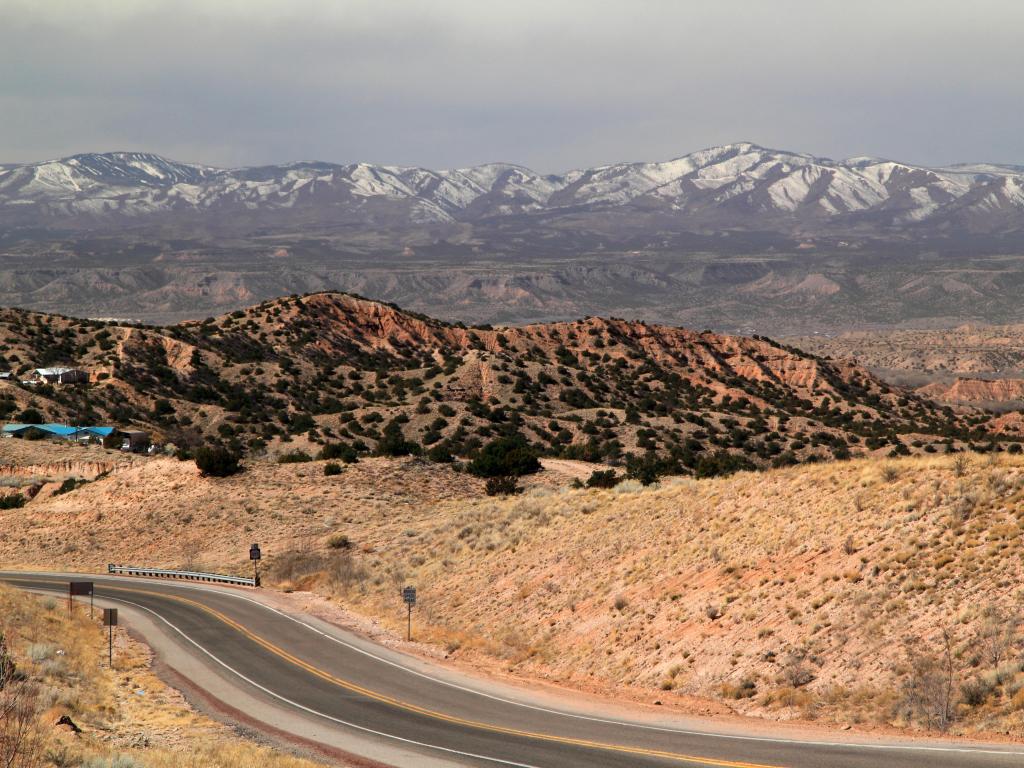 Parking on the outside of Taos Pueblo is a dirt lot, and there are no paved areas once inside Taos Pueblo either. After rainfall the area can get muddy, so take extra care if you visit after a period of wet weather.
It's possible to see the tops of the buildings from the road, but to see Taos Pueblo properly you'll need to pay for entry.
The cost of an adult ticket is $25.
Check ahead for dates of religious ceremonies, when Taos Pueblo will have a different feel. During religious ceremonies, no photography is allowed.
Summer is the high season at Taos Pueblo, but even then, you can avoid the crowds by visiting when the complex opens.
Taos is in the high desert. This means that average temperatures can sit at least in the 80s Fahrenheit through the summer months.
That means Taos Pueblo can get very dusty in the summer months.
On the flip side, because it's in the high desert, it can get very cold in winter, so plan your visit appropriately.
Things to do once you reach Taos Pueblo
Taos Pueblo is a unique place to visit, and during your trip, you'll have the opportunity to find out more about this ancient community.
Guided tours run every 20 minutes from 9am. This way, you'll get insights into the history of the people and the buildings. Remember, tour guides don't work on a wage, so rely on gratuity.
Purchase one-of-a-kind souvenirs. Local artisans craft unique handmade items such as pottery, drums and jewelry that are sold within the pueblo.
Visit during a Feast Day or other religious ceremonies for a memorable experience. It's a great way to experience the culture. They are stricter on photography during religious days, however. No photography or cell phones are allowed during religious ceremonies.
Spend some time in nearby Taos. Alongside Taos Pueblo, there are iconic churches and historic downtown with galleries and shops.
With all this in mind, you'll have a great short trip ahead when you visit Taos Pueblo.