Road Trip from Iowa to Arizona
If you're looking for an adventure that offers the chance to visit historical towns of the Midwest, immerse in amazing mountain views or canyon landscapes of Colorado and Utah, and explore some vibrant, arty cities, then the road trip from Iowa to Arizona is just right for you.
The 1,440-mile road trip from Iowa to Arizona takes 23 hours to drive non-stop. You will drive from Des Moines via Taos, Santa Fe, Albuquerque and Sitgreaves National Forest to Phoenix, or via Denver, Grand Canyon National Park and Sedona to Tucson.
Continue reading to discover our recommendations as to the best routes to take, what to see and do along the route, and the best places to stay overnight on this epic road trip from Iowa to Arizona.
How far is Arizona from Iowa, and how long will the road trip take?
Comparison of road trip routes between Iowa and Arizona
Route
Distance
Driving Time
The Shorter Route


to Phoenix, via Santa Fe

1,440 miles
23 hours
The Longer Route


to Tucson, via Grand Canyon and Sedona

1,690 miles
26 hours
The road trip from Des Moines, Iowa to Phoenix, Arizona is 1,440 miles long and takes 23 hours to drive non-stop, along the Shorter Route to Phoenix (via Santa Fe).
Alternatively, the Longer Route to Tucson (via Grand Canyon and Sedona) is 1.690 miles long from Des Moines, Iowa to Tucson, Arizona and takes 26 hours to drive without stopping.
With so many fascinating towns and cities to visit portraying the history of the Midwest, Native Americans, or Spanish colonial times, buzzing metropolitan cities and their fair share of attractions to explore we recommend at least 5-6 days for doing this road trip.
Best road trip route from Iowa to Arizona
Both of our route suggestions will give you the chance to visit interesting towns and cities of the Midwest and Arizona, and on both routes, you will get to explore stunning national parks and forests. Which route you choose then depends on which particular attractions, cities, or landmarks you wish to see.
The Shorter Route allows you to take in some truly interesting, culturally and historically significant locations such as the Taos Pueblo near Taos City, the adobe-style architecture of Santa Fe, and the Old Town or more modern downtown areas of the metropolitan city Albuquerque.
You'll also get to visit beautiful nature areas, such as Santa Fe National Forest and Sitgreaves National Forest.
The alternative Longer Route takes you past the "Mile High City", Denver, and the southern Rocky Mountains in Colorado, to Moab and the mesmerizing Arches and Canyonlands National Parks in Utah and the incredible Grand Canyon National Park in Arizona.
You will also get to enjoy visiting the attractive cities of Sedona and Phoenix on the way to Tucson on this Longer Route, so it is the perfect option if you have more time to spare for this trip.
The Shorter Route (to Phoenix, via Santa Fe)
Leave Des Moines, Iowa, along Interstate 80 (I-80) towards Omaha and Lincoln. After Lincoln, a historical city well worth stopping at, turn south-west at Kearney, towards Taos.
You'll then arrive in Taos, a city in New Mexico known for its arty vibe as well as the ancient Taos Pueblo. From Taos, New Mexico State Road 68 will bring you into Santa Fe National Park and the city of Santa Fe, where you may further admire the traditional Puebloan architecture.
Then, take I-25 to Albuquerque, the capital of New Mexico and a hub of interesting history as well as modern attractions.
From Albuquerque, take I-40 due west. You'll pass by Petrified Forest National Park and Sitgreaves National Forest, home to diverse wildlife and stunning forests. You'll soon reach Phoenix in Arizona.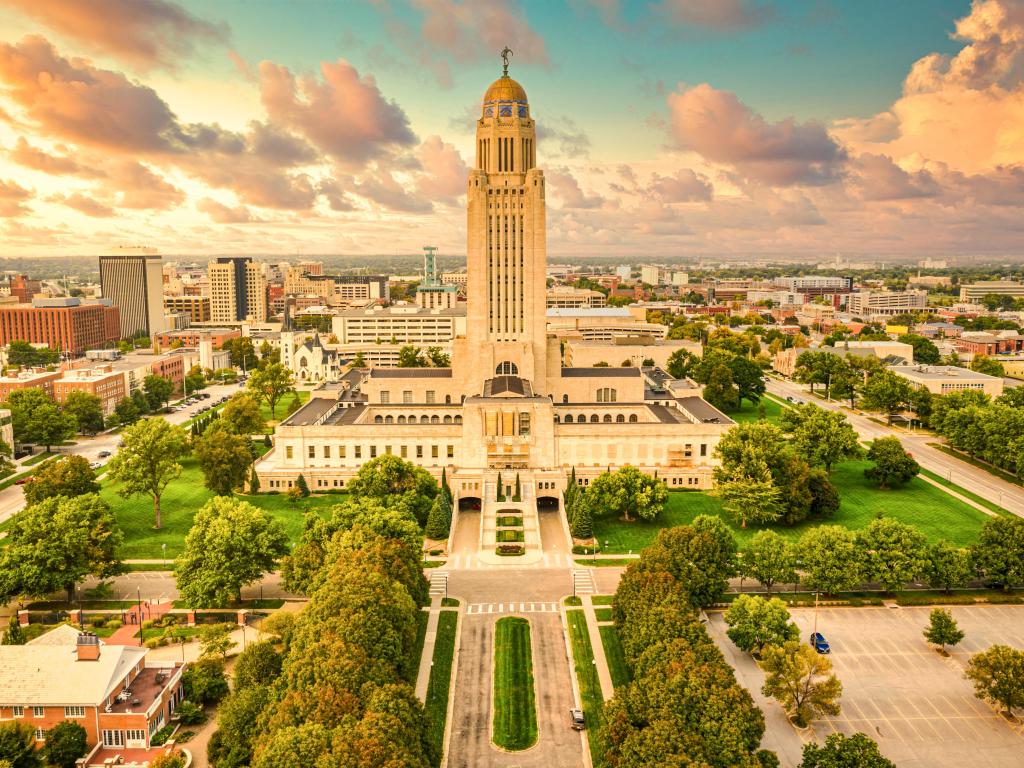 The Longer Route (to Tucson, via Grand Canyon and Sedona)
This route option also starts along I-80 due west from Des Moines. You'll travel past historic Omaha and Lincoln, further west until you turn southwest onto I-76. This road will take you to Denver, Colorado.
After visiting this vibrant city of outdoor recreation, modern art and museums, you may travel along I-70 westwards, still in the southern section of the Rocky Mountains. Here you may for example visit White River National Forest with its high mountain peaks and ski resorts.
From I-70, turn south onto US Highway 191 which takes you to Arches National Park. After visiting this stunning location of natural stone arches, take US Highway 160 to reach yet another must-see natural location - the Grand Canyon National Park.
From the Grand Canyon, follow signs south to Sedona, an arty city set among red-rock buttes, as well as Phoenix, after which I-10 will bring you to Tucson.
From Sedona, head south through Black Canyon City and New River, and then into Phoenix. From here, you will head to Tucson, a beautiful Arizona city set along the Santa Cruz River.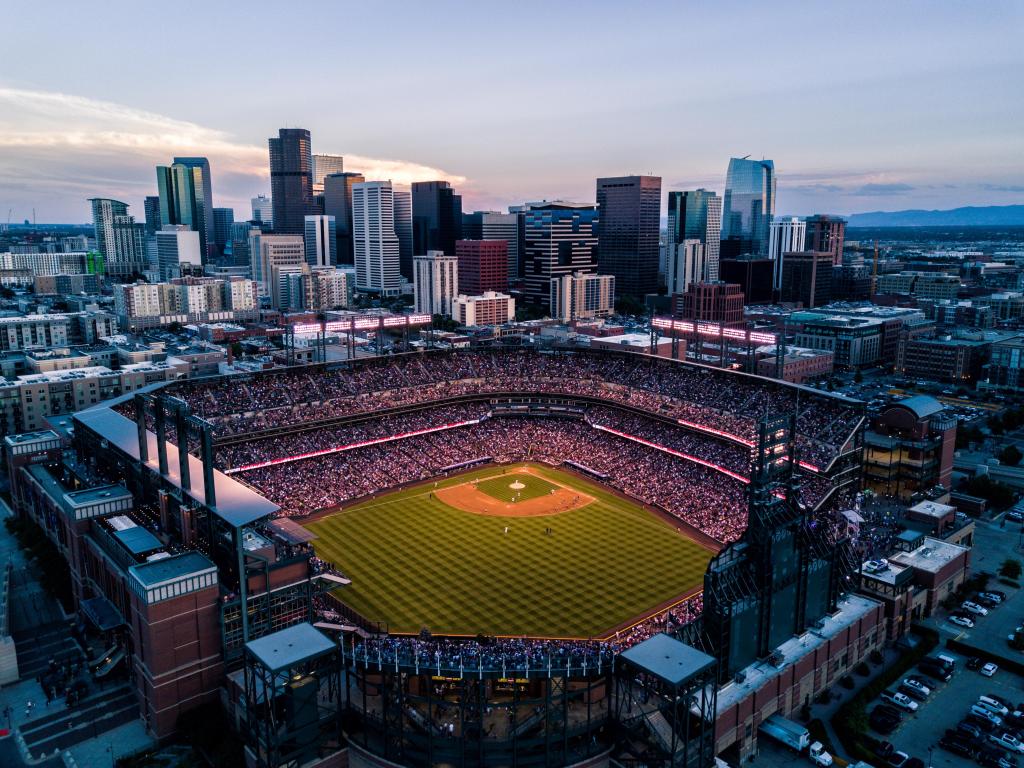 Best places to stop between Des Moines, Iowa, and Phoenix or Tucson, Arizona
Here are our recommendations for easy-to-reach, comfortable places to stay during your activity-packed road trip. Read on to discover our tips as to the best places and hotels to stay at overnight.
Immerse yourself in art, architecture and history in Taos
Taos is located about two-thirds of the way along the Shorter Route option to Phoenix. It is situated in the beautiful high desert of New Mexico, surrounded by the Sangre de Cristo Mountains, part of the southern Rocky Mountains.
Taos is a town with a relaxed atmosphere and plenty of interesting art and architecture to explore, especially Taos Pueblo. This fascinating pueblo is home to multistory adobe buildings that are thought to be some of the oldest inhabited buildings in the US.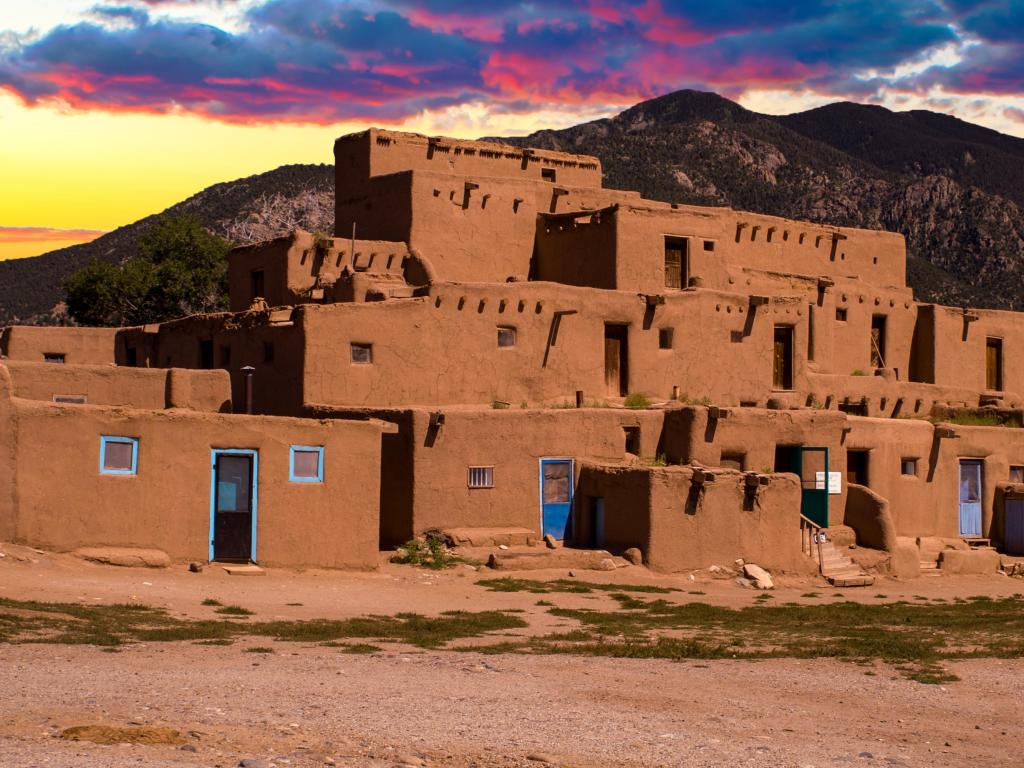 Among the other historical sites in Taos that you'll not want to miss are the Harwood Museum of Art which features interesting collections of old Hispanic works as well as of more contemporary artists.
For a place to stay overnight, we can recommend the picturesque Dreamcatcher B&B. It is made up of Pueblo-style houses, "casitas", surrounding the main courtyard and surrounded by a beautiful garden.
As a special treat, breakfast at the hotel is very popular and consists largely of locally sourced ingredients and produce from the hotel's garden. Taos Pueblo is easily reachable by car from the hotel. The Taos Downtown Historic District is only a short walk away, and so are the Taos Art Museum and Harwood Museum of Art.
Admire mountain scenery in the "Mile High City" of Denver
Denver is located about halfway along the Longer Route to Tucson. It offers amazing scenery for the visitor to enjoy, being surrounded by mountains. It is also known for its many museums and historic buildings, as well as wonderful craft breweries.
While in Denver, take some time to visit the Denver Art Museum which has over 70,000 works of art from different eras and different parts of the world. Or visit Larimer Square, where you may walk around and visit historical Victorian buildings that house special restaurants and shopping centers.
Another suggestion for a thing to do in Denver is Denver Botanic Gardens which contain beautiful theme gardens and a sunken amphitheater. It harbors a colorful display of the best the floral kingdom has to offer.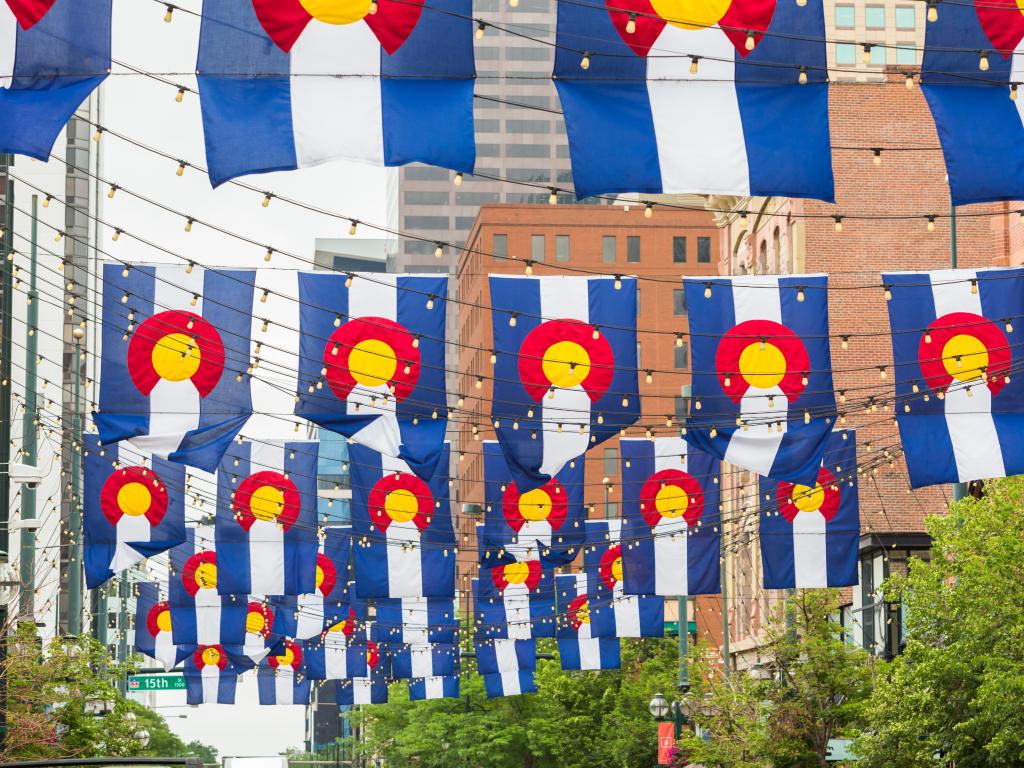 For a wonderful place to stay overnight in Denver, we absolutely recommend The Ramble Hotel. This stylish, luxurious hotel boasts a stellar location within a short walking distance of the Denver Art Museum and Molly Brown House (of a Titanic survivor), as well as Colorado History Museum.
Both the Union Station and Denver Botanic Gardens and Denver City Park are easily reachable from the property. In the vicinity of the hotel, you'll also find plenty of bars, restaurants, and breweries.
Where to stay when you reach Arizona
Both route options end at Arizonan cities that offer the visitor a range of activities to do and attractions to visit. Phoenix is especially known for its sunny, hot climate, amazing spas, and vibrant nightlife. Tucson, with views of the breathtaking Sonoran Desert, is known for its clean air and delicious southwestern cuisine.
For a place to stay in Phoenix, we recommend Found Re Phoenix. This is a comfortable, modern hotel with spacious rooms. Parking and a year-round outdoor pool are available at the hotel.
The hotel is centrally located less than a mile away from several attractions such as The Japanese Friendship Garden of Phoenix and the Phoenix Art Museum. There are also lots of lovely bars and restaurants close to the hotel.
As a hotel recommendation in Tucson, our top choice is El Amador Downtown Luxury Inn. The hotel consists of several "casitas", houses with patios, built and decorated in Victorian style.
This hotel is also located in downtown Tucson and within a mile's walk from the Tucson Museum of Art, the Santa Cruz River, and Arizona State Museum.
Things to see on a road trip from Iowa to Arizona
The road trip from Iowa to Arizona is full of natural wonders to see and interesting historical cities to explore, from the plains of the Midwest to the mountains of Colorado and the canyons of Utah, or the ancient Native American homelands of New Mexico.
Read on below to discover some of our favorite recommendations for things to see and do during this road trip.
The Shorter Route (to Phoenix, via Santa Fe)
Taos, New Mexico - Taos is nestled in the Sangre de Cristo Mountains. It is a popular city among artists, and harbors historical adobe buildings such as the multistory buildings of Taos Pueblo that have been inhabited for over a thousand years.
Santa Fe National Forest, New Mexico - This protected area full of wonderful hiking trails and picnic spots is found in the Jemes and Sangre de Cristo Mountains. It contains beautiful valleys, mountains, mesas as well as the upper reaches of the river Rio Grande.
Santa Fe, New Mexico - Santa Fe was first founded as a Spanish colony in 1610. It currently is home to more art galleries and museums than most other US cities, and you can also enjoy viewing traditional Pueblo architecture here.
Albuquerque, New Mexico - Albuquerque, in the high desert of New Mexico, contains a stunning Old City area as well as a modern Downtown area for a visitor to explore. Several museums are found in the city, including the Albuquerque Museum of Art and History and the National Hispanic Cultural Center.
Acoma Pueblo, New Mexico - Another stunning place to view traditional Pueblo architecture and buildings is Acoma Pueblo, west of Albuquerque. In the nearby Canoncito nature area you may also discover amazing buttes and canyons.
Petrified Forest National Park, New Mexico - This National Park is full of interesting sights to visit, from its petrified wood forests, to Rainbow Forest Museum that exhibits paleontology, and the ruins of Puerco Pueblo village.
Sitgreaves National Forest, Arizona - An amazing diversity of wildlife, including black bear, mountain lion, bighorn sheep and even wild horses, can be found in this wilderness area made up of mountain forests, rivers and streams.
Tonto National Forest, Arizona - This is a national park of captivating, rugged beauty. Its river valleys, pine forests and red stone hills are home to diverse wildlife, including the bald eagle, bobcat and pronghorn.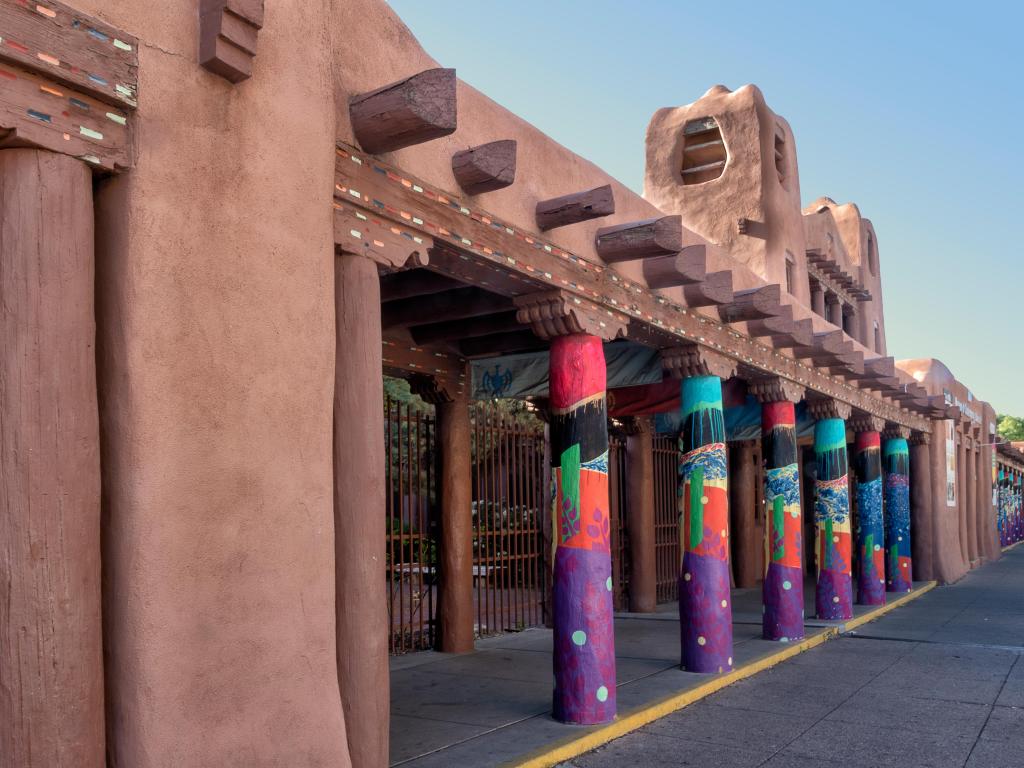 The Longer Route (to Tucson, via Grand Canyon and Sedona)
Lake McConaughy State Recreation Area, Nebraska - Known to many locals and people from neighboring states, "Lake Mac's" white beaches and clear waters make a wonderful stop for a picnic, a swim, or fishing and boating.
Pawnee National Grassland, Colorado - Grassland, buttes, birdwatching and stunning hiking trails are found in this protected area.
Denver, Colorado - Denver has been a vibrant city since the Old West era. It is known for its location on top of a mountain range, making it a great location for outdoor sports, as well as its many historical landmarks and museums such as Denver Art Museum and Larimer Square.
White River National Forest, Colorado - White River National Forest is a place of exquisite beauty, with its several high mountain peaks, clear blue lakes, ski resorts and wilderness areas teeming with wildlife and diverse mountain vegetation.
Dominguez-Escalante National Conservation Area, Colorado - This conservation area is a little off the route of your road trip but well worth the visit, for it offers breathtaking views of red-rock canyons, rivers, and lush green vegetation along the riverbeds. The area is home to diverse wildlife, including the golden eagle, elk, and mountain lion.
Arches National Park, Utah - Arches National Park is known for its stunning rock formations, including pinnacles, balancing rocks, and over 2000 natural rock arches. You might need to make a reservation for a timed-entry permit while visiting Arches National Park. Please check the national park's website for up-to-date information.
Grand Canyon National Park, Arizona - It is a visit of a lifetime to view the deep canyon and tall rock walls of the Grand Canyon that depict hundreds of millions of years of geological history.
Coconino National Forest, Arizona - A variety of landscapes, including deserts, pine forests, alpine tundra and ancient volcanic peaks, are found in this high elevation national forest. It is a wonderful place to explore through hiking, climbing, or just viewing the landscapes over a picnic.
Sedona, Arizona - Sedona is a stunning city, set among red-rock buttes and canyons, evergreen vegetation, and pine forests. The city has an array of art galleries, restaurants, and spas for a visitor to enjoy.
Phoenix, Arizona - Set in the "Valley of the Sun", or Phoenix Metropolitan Area, Phoenix is known as the sunniest place on Earth, and also for its vibrant nightlife, spas and many stunning golf courses.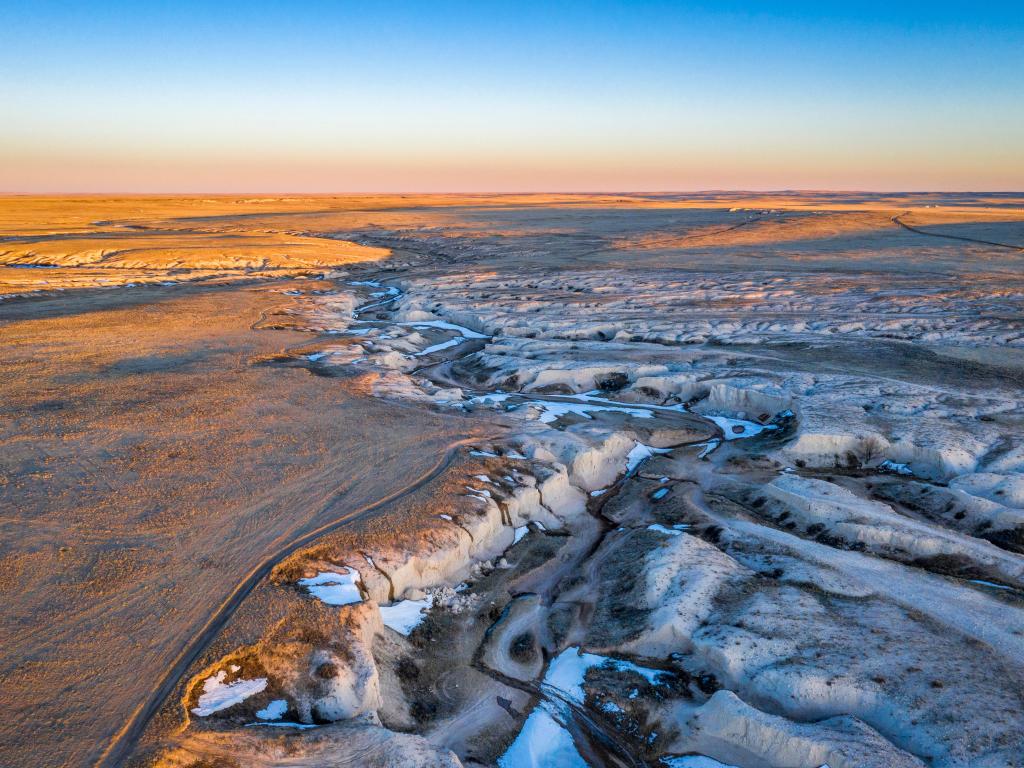 Both Routes
Omaha, Nebraska - Explore the pioneer history at the many museums of Omaha, or visit the world renowned Henry Doorly Zoo.
Lincoln, Nebraska - The capital city of Nebraska, Lincoln has plenty of attractions for everyone to enjoy, from museums such as Sheldon Museum of Art, to historic buildings such as The Nebraska State Capitol, and activities for children, such as Lincoln Children's Zoo.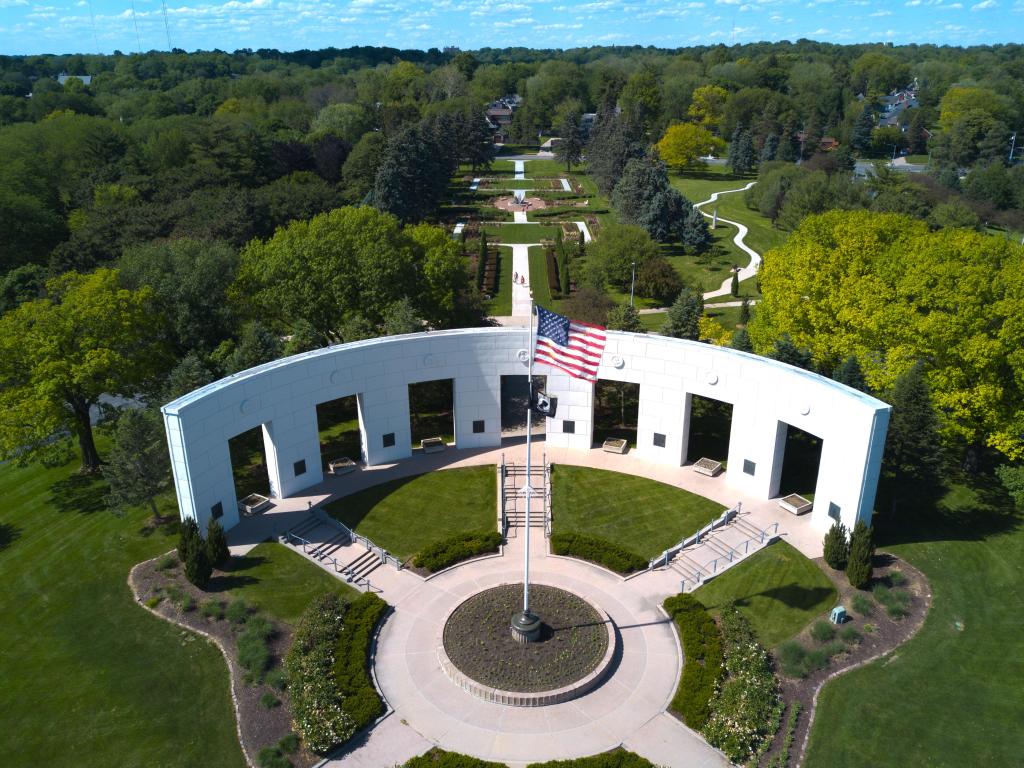 Best time to go on a road trip from Iowa to Arizona
You can visit Arizona at any time of the year. However, take note that there are mainly two seasons as this area experiences a desert climate: a hot summer season and a milder winter season. Temperatures in summer do get high and you may want to consider this when planning your road trip.
Overall the summer temperatures range between 70 and 100 degrees of Fahrenheit in Arizona in general, and in Phoenix often between 80 and 110 degrees Fahrenheit. Phoenix is said to receive the most days of sunshine per year of all places on Earth. In Tucson, June-August is also monsoon time, something that may influence your road trip plans.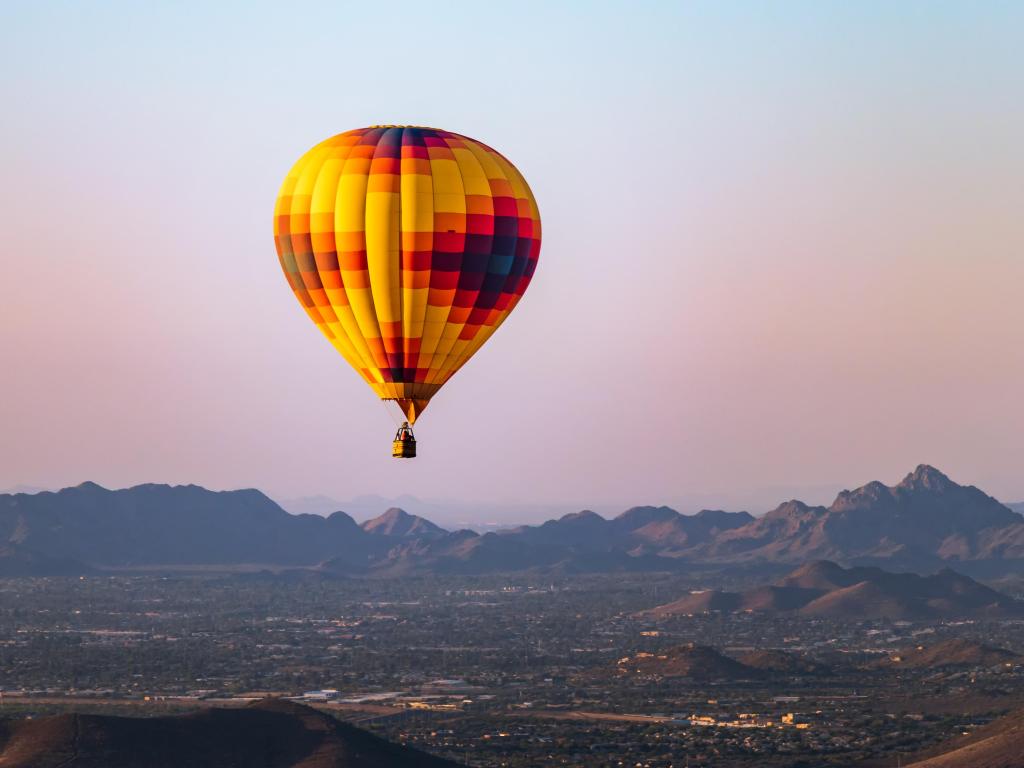 In winter in both Phoenix and Tucson, temperatures usually range between 40 and 70 degrees Fahrenheit and rarely drop below 32 degrees Fahrenheit. Snow is extremely rare.
Spring and fall are generally the best months to visit Arizona because temperatures are moderate, and you often find the cheapest accommodation and slightly fewer tourists during these times.
Real, Wild, and Woody Beer Festival happens in Phoenix in August every year, whereas in October every year, you will get to experience Arizona State Fair. It takes place at the Arizona State Fairgrounds in Phoenix, and it first took place in 1884.
Tucson Folk Festival in May is one of the US's largest free festivals and is a wonderful music event. In October, Tucson Meet Yourself celebrates the city's many ethnic groups; dancing, singing, and art take place during this festival.