How Long Does It Take To Drive From Miami To Key West?
Enjoying year-round sunshine and views across the Atlantic Ocean, Miami and the Florida Keys are among the most popular tourist destinations in the United States. Located in the far Southeastern corner of the United States, the chain of coral islands known as the Keys stretch out around Florida Bay and on into the Gulf of Mexico.
It takes 3 hours 50 minutes to drive from Miami to Key West along Highway 1. Alternatively, you can drive to Marco Island and take a ferry to Key West, a route which lets you enjoy beautiful views with a total journey time of 5 hours 30 minutes.
Almost halfway to Cuba, Key West is the closest you'll get to a tropical island in the continental United States, and it's a fabulous place to escape busy Miami and relax beside the water.
Time to drive from Miami to Key West
Comparison of routes from Miami to Key West
Route
Main road
Distance
Driving time
North to south
Highway 1
150 miles
3 hours 50 minutes
East to west
Highway 41


(plus ferry)

110 miles


(plus 190 nautical miles)

5 hours 30 minutes
Located 150 miles southwest of Miami, Key West is the most distant inhabited part of the Florida Keys archipelago. Most people travelling from Miami to Key West will choose to drive all the way there via Highway 1, a drive which should take a little under 4 hours based on distance.
With so many beautiful islands to experience, we'd suggest making at least one stop on this route, which takes the total journey time up to around 5 hours. However, keep on reading for information on how the Miami traffic might affect your travel time.
As we've mentioned, you can also consider making part of the journey by ferry. Although you'll still have to contend with Miami's notorious traffic, you'll skip some of the congestion that commonly occurs along the way, and you can enjoy beautiful views across the Keys as the ferry makes its way south.
Our recommended ferry route starts at Marco Island, which is around a 2-hour drive out of Miami. From here, the ferry trip takes 3 hours 30 minutes to reach Key West, giving a total journey time of 5 hours 30 minutes before you've made any stops.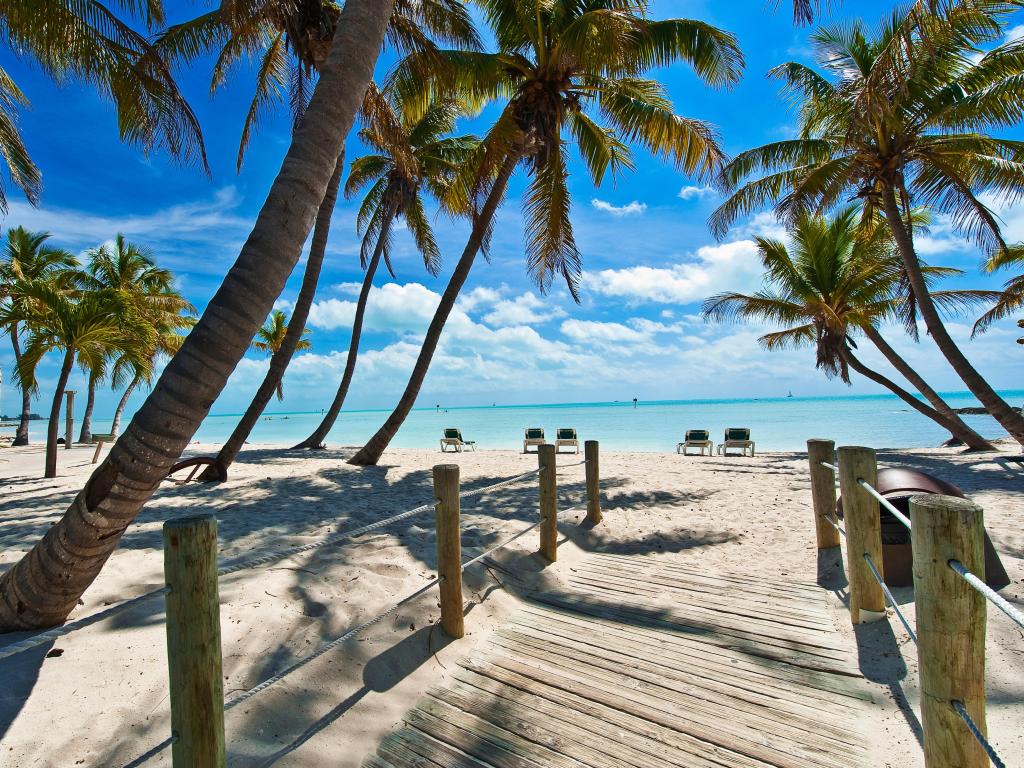 Driving across Florida from Miami to Key West
It's a relatively straightforward drive to get from Miami to Key West by road, following Highway 1 (US-1) all the way. Once you've left the Miami area, head through the Southern Glades and you'll soon be crossing Manatee Bay and Blackwater Sound to reach Key Largo.
From here, Highway 1 takes you all the way to Key West, with a number of impressive bridges connecting the beautiful islands of the Florida Keys.
Miami is one of the most congested cities in the United States, so you might experience delays getting out of the city. Although you can make this drive in just under 4 hours with clear traffic, we'd suggest allowing at least an hour extra if you're travelling during rush hours.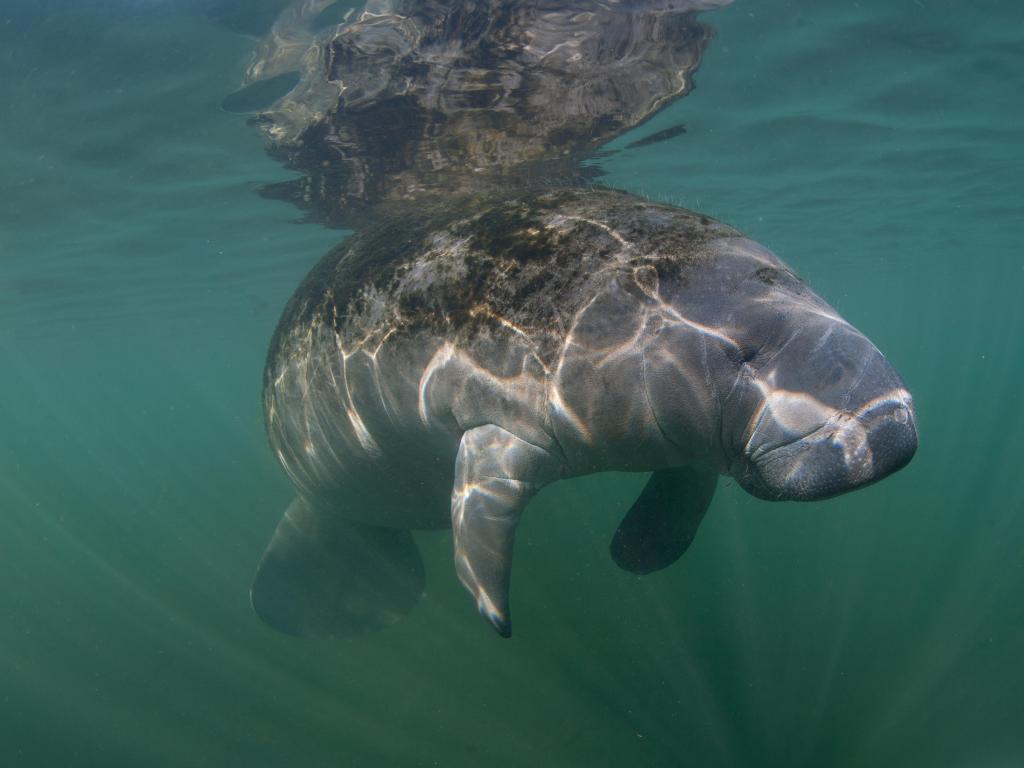 There are dozens of places to stop off as you make your way through the Florida Keys, but to break the journey halfway we'd suggest pulling in at Islamorada. Relax on the beautiful sands of Anne's Beach, which looks out over a crystal-clear bay.
If traffic conditions are favorable, this stop is around 1 hour 30 minutes south of Miami, and you'll have another 80 miles to drive to reach Key West.
If you stop for around an hour for a meal or a walk by the ocean, your total journey time between Miami and Key West will be around 5 hours.
You can easily follow this route in half a day, leaving plenty of time to stop and enjoy the places you'll pass through if you're not in a rush to arrive. It's also possible to get there and back in a single day if you need to.
Driving from Miami to Marco Island
To catch the ferry to Key West, you'll first need to head west out of Miami, picking up Highway 41 (US-41) on the edge of the city and following it across the southern tip of Florida.
It takes 2 hours to drive across to Marco Island, which is on the western side of Florida overlooking the Gulf of Mexico. If you're taking the Key West Express, you'll need to make an early start from Miami in order to board the ferry by 7:30am based on current schedules.
You shouldn't encounter significant traffic leaving Miami this early in the morning, but we'd always recommend leaving a little extra time in case you do hit congestion.
Once you arrive at Marco Island, you can board the ferry and put your feet up. Make sure you have an appropriate photo ID with you as this is required to board the ferry.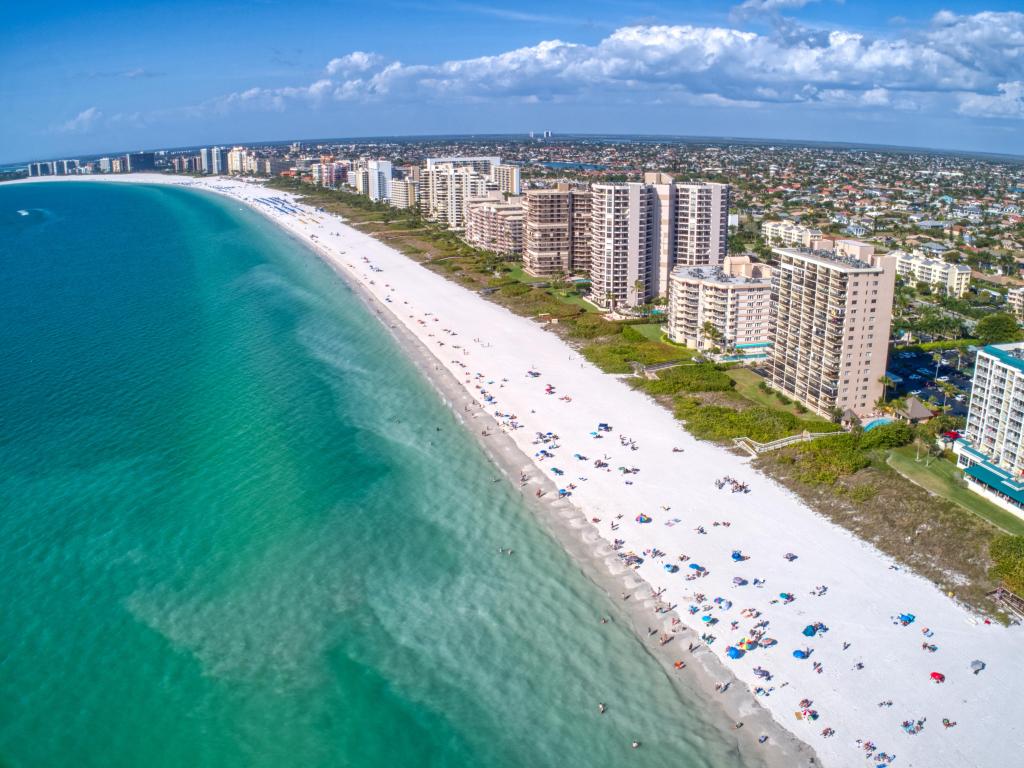 There's no need to allow for an extra stop on this route, seeing as you'll be letting the ferry do all the work from here. If you have time you might like to get an early morning coffee or light breakfast before boarding, but if it still feels too early for that you can also buy refreshments from the bar on board.
You can't take your car on the ferry from Marco Island, which isn't a problem when you arrive in Key West. You can get around easily by bike or scooter (both can be rented on arrival or book a space for your bike on the ferry) and you avoid the challenge of finding a parking space.
Things to know that can impact your driving time
As you might have guessed by now, the Miami traffic can have a big impact on your driving time when you're travelling from Miami to Key West. From around 3pm to 7:30pm you'll hit peak evening traffic, so avoid exiting the city between these times if possible.
As the Keys are such a popular getaway from the city, you should also expect increased traffic at weekends and peak holiday periods.
Even the best timing can't avoid the fact that the Florida coast is a hotspot for hurricanes from June to November. Check for local information before departing if there's any question of bad weather, and follow any advisories that are given.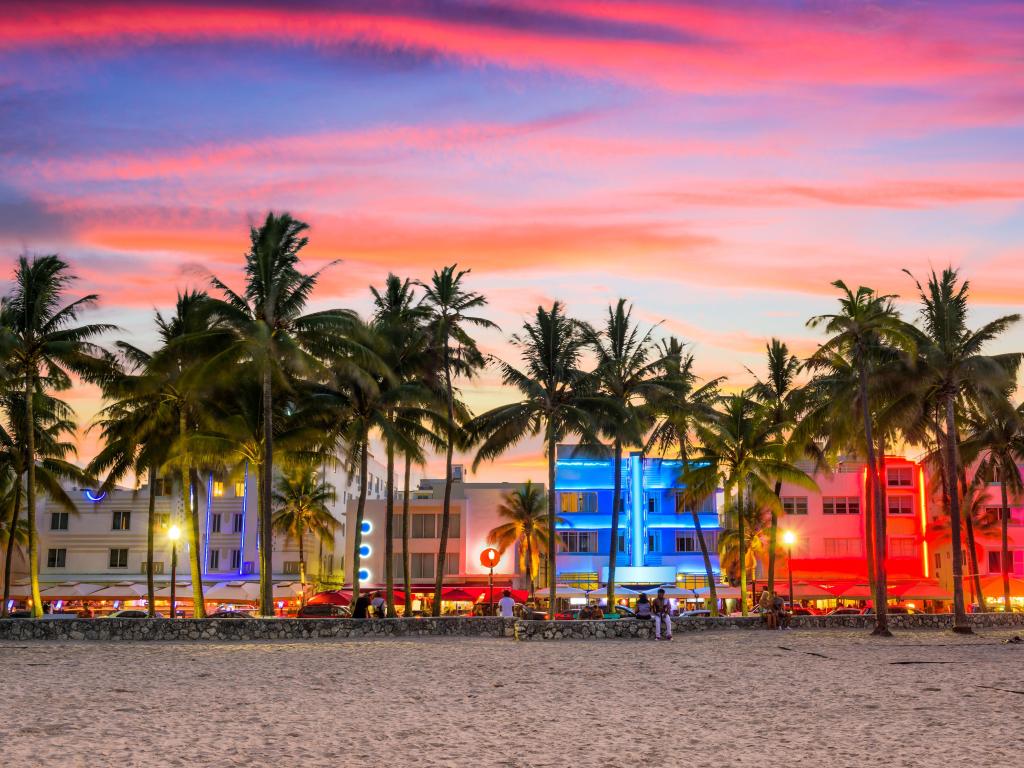 Traffic and hurricanes aside, the biggest thing that's likely to impact your driving time is the temptation to stop and enjoy the sparkling sea views as you make your way south through the Florida Keys!
Although the standard speed limit on Florida's highways is 65 mph, it's at least 10 mph lower as Highway 1 travels across the Keys and drops as low as 35 mph in places.
Our routes and time estimates take speed limits into account, but on top of congestion and poor weather, closures, roadworks and diversion may impact these. Be sure to check local advisories before you travel.
Tips to drive from Miami to Key West in the shortest possible time
As Highway 1 is the only way to reach Key West from Miami by road, it's often busy during weekends and holidays, so if you really want to avoid sitting in traffic you'll have to leave early in the morning or travel a day or two before the main holiday getaway starts.
You might also encounter traffic jams travelling across the Keys too at busy times, especially if there is a special event on.
If you're taking the ferry, check ahead for an up-to-date sailing schedule and leave enough time to park up before boarding. You could be delayed for a day or longer if you miss your boat, as the ferry currently operates once a day at most.
As we've said, check the weather conditions before you set off to avoid any delays due to adverse weather.
Make sure your fuel tank is topped up before you cross over onto the Keys as it might take longer than you'd expect to find a gas station once you're travelling across the islands.