How long does it take to drive Pacific Coast Highway?
If you're picturing a drive that winds along stunning coast roads, the glittering Pacific stretching out towards the horizon, then chances are you're imagining the unforgettable Pacific Coast Highway. Running along the Californian coast from Leggett to Dana Point, it's one of the iconic American road trips.
The Pacific Coast Highway runs for 655 miles along the California coast via San Francisco, Big Sur, Malibu, Santa Monica and Los Angeles. It takes at least 12 hours to drive, but allow much longer to enjoy its rugged cliff views, golden beaches and city vibes.
Also known as CA-1, and joining up with US-101 in places, the Pacific Coast Highway is an unforgettable way to experience some of the highlights of the California coast. Keep on reading to find out how long it will take you to drive the whole route, and what spectacular highlights await.
How long does it take to drive Pacific Coast Highway?
Without making any stops, it takes 12 hours to drive the Pacific Coast Highway between Leggett and Dana Point. If you'd like to learn more about where this highway starts and ends, here is our comprehensive guide.
You'll want to allow plenty of time to enjoy the view along the way, as well as exploring the gorgeous coastal towns that the Pacific Coast Highway takes you through.
Even if you stop just once every hour to stretch your legs at the next amazing viewpoint, that will add 3 hours to your journey time. And if you're traveling in busy months or holiday weekends, you're likely to hit congestion in some places along the route.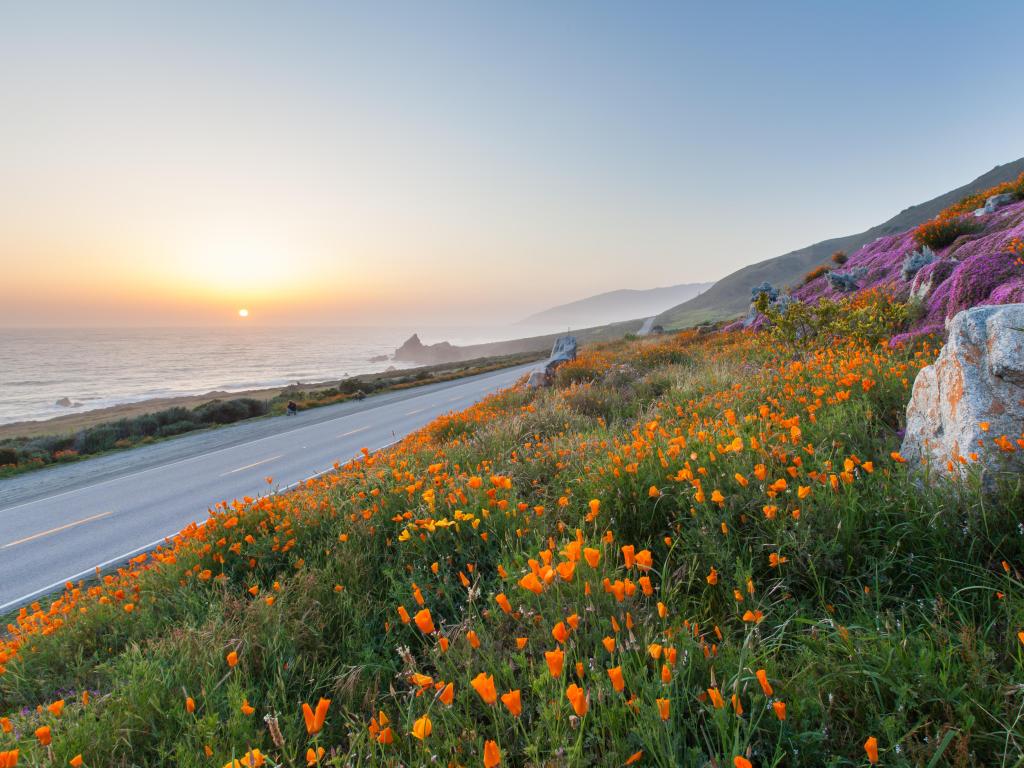 With all this in mind, we'd suggest setting aside 2 and a half days for this trip so that you can enjoy it to the full.
If you're driving the whole of the Pacific Coast Highway, you'll need to include at least one overnight stop. As well as making sure you're well rested and not in a rush to reach Dana Point, that means you can spend some time relaxing and enjoying a delicious seafood meal while you soak in the oceanfront vibe.
Monterey makes the ideal overnight stop as it's close to the halfway point of your drive. It's also a city that's well worth exploring - seaside attractions include the excellent Monterey Bay Aquarium, and you can join local whale-watching tours too.
Driving from Leggett to Dana Point
You can drive the Pacific Coast Highway in either direction, but to keep things simple, we'll be taking our trip southwards, starting out in Leggett, California.
Once you've followed the winding Shoreline Highway through the forested hills between Leggett and the Ocean, you'll stick on CA-1 almost all the way to Dana Point. That makes this route really straightforward to navigate for most of your trip.
Take the time to enjoy the scenery as you pass through iconic coastal towns like Fort Bragg and Mendocino on your way to San Francisco, which you'll approach via the unforgettable Golden Gate Bridge.
Next, you'll find yourself skirting Monterey Bay, visiting Santa Cruz and Carmel by the Sea as you aim for the breathtaking landscapes of Big Sur.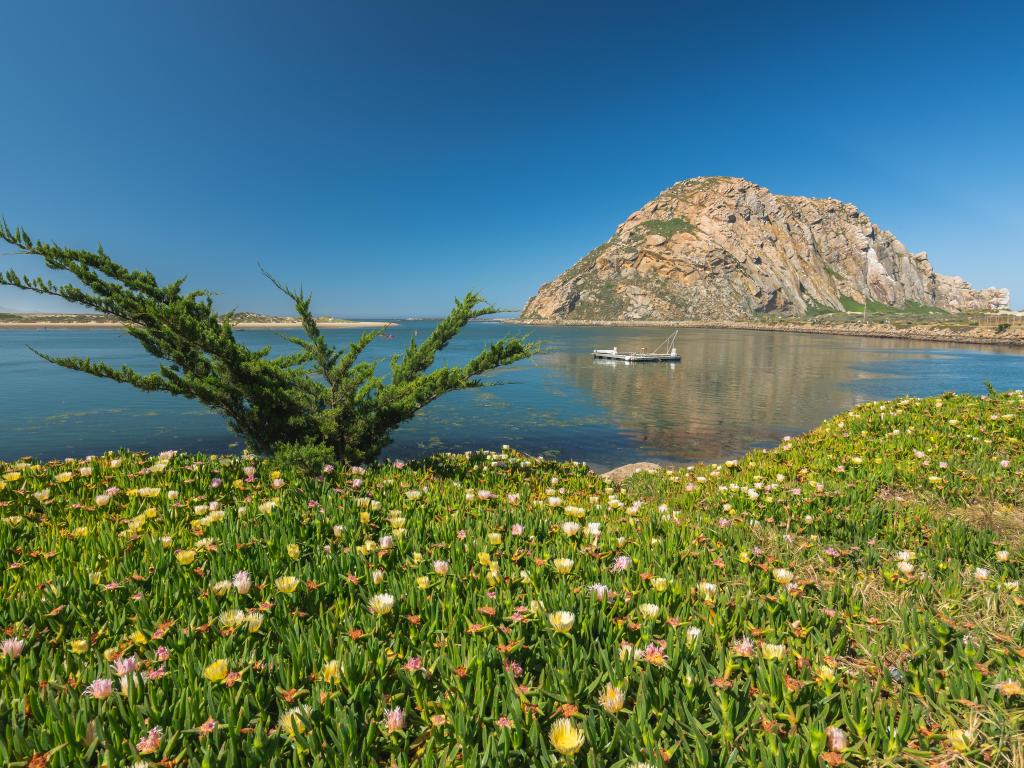 The road through Big Sur itself is currently closed for repairs following a landslide, so to continue your drive you'll need to turn back to Carmel by the Sea then follow the road through San Benancio to join US-101.
Continue south then take a right turn after Paso Robles to return to CA-1, the Pacific Coast Highway.
If you want to see more of the coastline around Big Sur, you can detour back as far as San Simeon before you hit the southern end of the road closure. Then turn around and continue south past Morro Bay and Pismo Beach.
After a short stretch inland, CA-1 joins up with Route 101 on the run in to Los Angeles, passing Santa Barbara, Malibu and Santa Monica before you hit the city.
Stay on CA-1 to enjoy the coastal views as you pass through Long Beach and Huntingdon Beach, and soon you'll be pulling up in your destination, Dana Point.
Where is Pacific Coast Highway located?
The Pacific Coast Highway runs along the coast of California, starting at Leggett in the north and running down to Dana Point, south of Los Angeles.
If you want to see even more of the stunning west coast of the United States, it's also possible to start further north and explore the Oregon coast before arriving in Leggett to commence your drive along the Pacific Coast Highway itself.
Most travelers will have to factor in the drive to Leggett as part of a road trip along the Pacific Coast Highway - it's at least 3 hours from I-5, then add on the drive time from your starting city.
Check out the table below for travel times from different starting points to help plan your trip.
Table showing the distance to Pacific Coast Highway from major US cities

| From | To | Distance | Driving Time |
| --- | --- | --- | --- |
| San Diego | Dana Point | 65 miles | 1 hour |
| Las Vegas | Dana Point | 285 miles | 4 hours 25 minutes |
| Phoenix | Dana Point | 375 miles | 5 hours 45 minutes |
| Portland | Leggett | 500 miles | 8 hours 45 minutes |
| Seattle | Leggett | 675 miles | 11 hours 35 minutes |
| Vancouver | Leggett | 815 miles | 14 hours |
Things to know that can impact your driving time
The main things that might slow you down on your Pacific Coast Highway road trip are traffic, adverse weather conditions and road closures.
Traffic congestion is unavoidable on the Pacific Coast Highway as you'll be passing through some busy towns and visiting popular tourist destinations.
The Golden Gate Bridge in San Francisco can get busy at rush hour with commuters heading in and out of the city, as can downtown Santa Barbara. Santa Cruz is a popular vacation spot so allow extra time if you're driving through between June and August.
While you'll only skirt around the periphery of Los Angeles, traveling through Santa Monica and Malibu, these areas on the outskirts of the city are still well-known for their traffic and should be avoided during rush hours.
If you were to hit all of these pinch points plus slower summer traffic, you could be looking at a significant delay to your journey. While some congestion is to be expected given the nature of the drive, you can reduce the chance of delays by traveling outside the peak summer period and avoiding rush hours.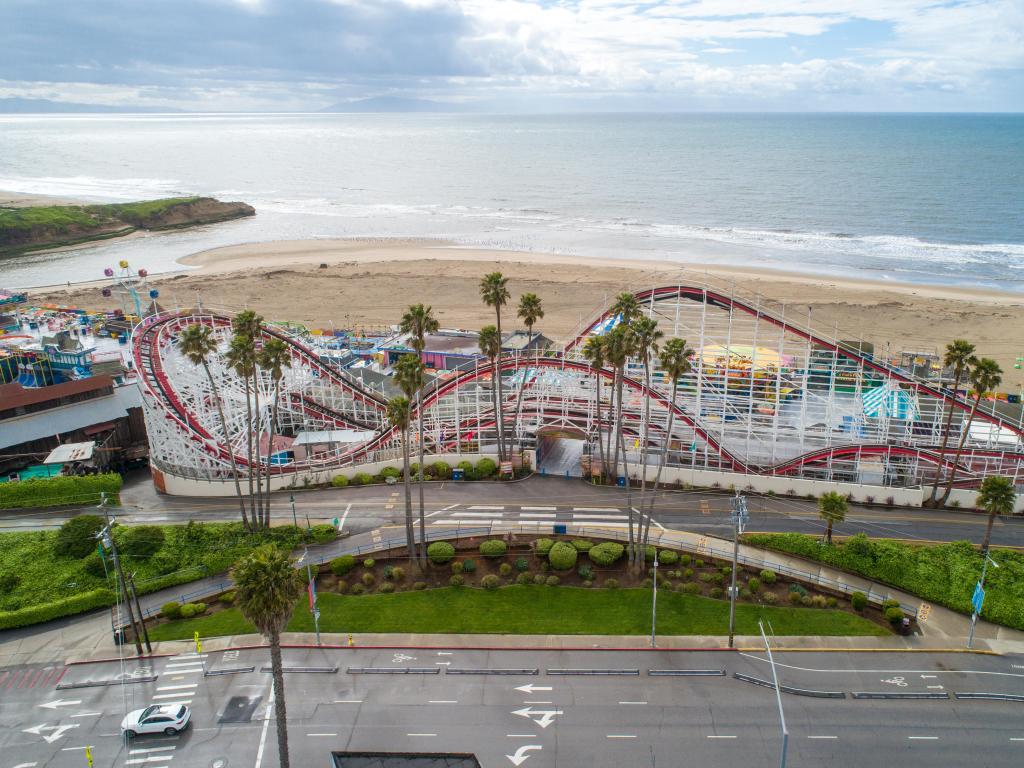 Some travelers opt to make an early start to beat the crowds, but this can also have its drawbacks, as morning fog limits visibility and means you'll have to slow down.
Winter storms frequently trigger mud and rock slides, and sinkholes can also cause temporary road closures. Flooding and high tides have also closed the road at Huntington Beach recently.
Perched on the cliffs, the road through Big Sur faces particular challenges. As you've already read, following a road collapse in early 2023, there's currently a closure on this stretch of the Pacific Coast Highway, making it impossible to drive the full length of the road.
It's gradually reopening, so you can drive some of the 50-mile section originally affected, but it's likely to be some time before the road is passable again.
You'll also have to factor in changing speed limits as you travel along the Pacific Coast Highway. There are stretches that you can drive at up to 55 mph, but in places like the Cabrillo Highway near Big Sur (when it's drivable) you'll have to drop down to 25 mph to tackle the curves in the road safely. The speed limit is also lower when you travel through urban areas.
Tips to drive Pacific Coast Highway in the shortest possible time
Naturally, you'll want to spend as much of your journey along the Pacific Coast Highway enjoying the sweeping views and fabulous coastal attractions.
With this in mind, here are our top tips for driving the route in the most comfortable way:
Plan your journey to keep up to date with closures so you can map out any detours that might be necessary.
Consider the traffic hotspots and try to avoid them at rush hour.
Pre-book hotels along the drive, especially if you're taking your road trip in the summer.
Pay close attention to road signs. Speed limits vary as you face winding stretches of road.
Have two drivers available so you can alternate and stay fresh. As a bonus, that means you'll both get a turn to look out and enjoy the ocean view.
Choose an economical car to save up money and to avoid often stopping to refuel.
Fill up on gas before you leave; you'll drive through remote areas without the chance to refuel.
Be mindful in rural areas of wildlife they're most active at dusk and dawn.
Stock up on snacks and in-car entertainment to reduce the need for stops and detours
Even with all this in mind, don't rush - take your time and use the frequent turnouts to stop and enjoy the views that make the Pacific Coast Highway so unique. If you are planning to take your time and extend your drive, you can take a look at our favorite places to stay on the Pacific Coast Highway.
Things to see on Pacific Coast Highway
The Pacific Coast Highway offers mile after mile of stunning ocean view, so we'd suggest allowing enough time for your drive that you can pause frequently to stop and admire it.
Below you will find some of our favorite viewpoints and scenic stops to help you with planning your trip, however if you'd like to learn more about picturesque places to stop on this highway, check out our guide to best photo spots on Pacific Coast Highway.
Muir Woods National Monument - A serene sanctuary of ancient redwoods where whispers echo in nature's cathedral. Please check ahead of time whether you need reservations to visit Muir Woods.
Golden Gate Viewpoint - A panoramic perch offering breathtaking views of San Francisco's iconic crimson span.
Half Moon Bay - A picturesque coastal enclave where waves kiss sandy shores beneath dramatic cliffs.
Pebble Beach - Home to the legendary golf course, this pristine coastal spot dazzles with its cypress trees and ocean vistas.
Garland Ranch Regional Park - A mosaic of ecosystems, from wooded hillsides to riparian corridors, awaiting the adventurous explorer.
Garrapata State Park and the Big Sur Coastline - Rugged cliffs, azure waters, and untouched beauty define this pristine stretch of California's coast.
Bixby Bridge Vista Point - Where human ingenuity meets nature's splendor, with a historic bridge arching over the vast Pacific expanse.
McWay Falls - A captivating cascade that plunges directly into the ocean's embrace, framed by Big Sur's wild beauty.
San Simeon - Famous for the majestic Hearst Castle, it's a testament to opulence overlooking the vast Pacific.
Morro Bay - Dominated by its iconic volcanic rock, this harbor town is a fusion of vibrant marine life and coastal charm.
Zuma Canyon Trailhead - The gateway to winding trails through Malibu's untamed canyons and diverse flora.
Escondido Canyon Park - An enchanting escape where waterfall wonders await amidst a forested canyon retreat.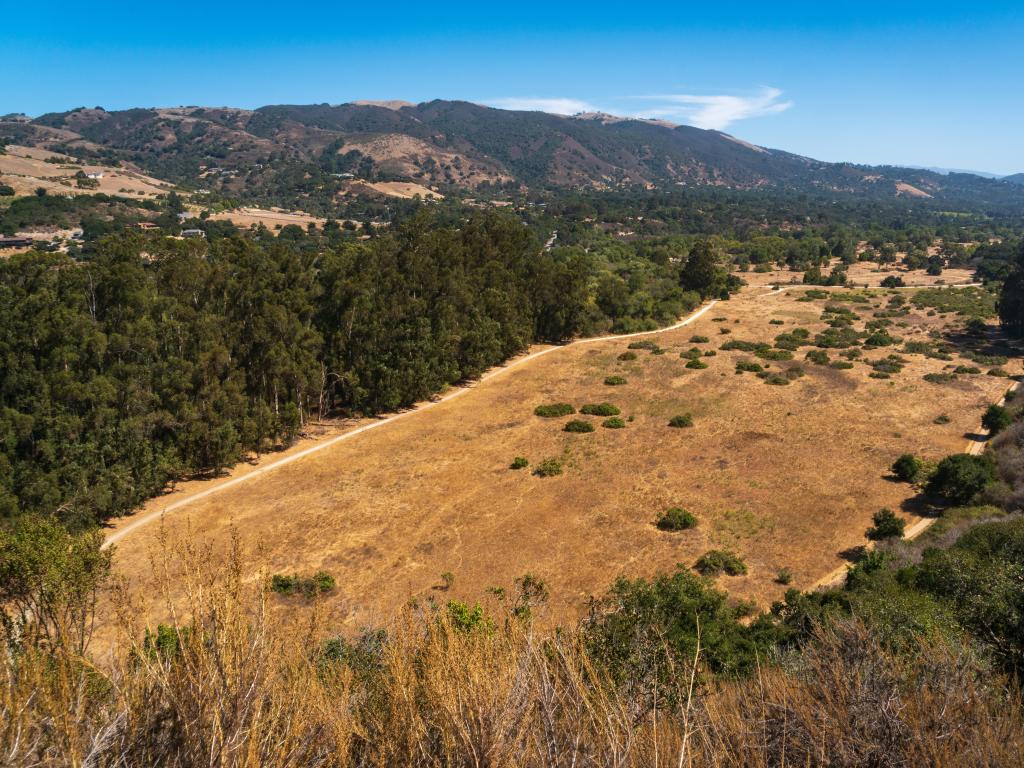 This amazing drive makes a perfect coastal road trip, or can be combined with a road trip through other parts of California. Just be sure to pack your sunglasses, swimming gear and camera so you can enjoy everything this stunning route offers.